Updates
Epic Seven – New Hero Commander Model Laika, Special Side Story, and New Holiday Epic Pass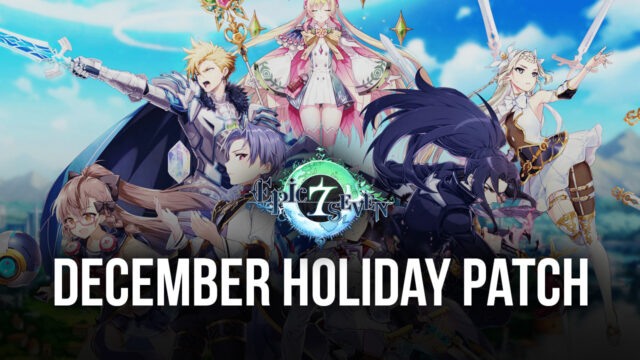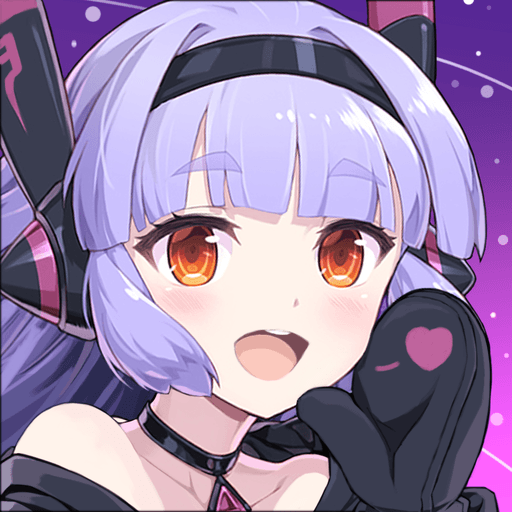 This Wednesday brought another Patch Preview Live stream of the popular turn-based RPG Epic Seven presented by Smilegate and hosted by community managers Mashuu and Nue on their official YouTube channel. These live streams give all players a list of things to look forward to, like the new events coming, new content updates, and the various new heroes introduced to the game. Players can also get free currencies in the form of leifs and gold by simply filling the survey forms they release during the live streams.
This week's update livestream and update was a special one and were quite long as it was the last update for the year 2021. Players were revealed snips of the major upcoming content for Guilds called Ancient Inheritance. It will be a new playable game mode where all Guilds can participate in a Co-Op stylized manner and explore the Ancient Inheritance while defeating enemies and obtaining handsome loot. This live stream also revealed the newest hero coming to the game called Commander Model Laika as well as a new Guardian which will be coming sometime in January called Kazran. A new holiday themed Epic Pass with the skin for Bomb Model Kanna was also revealed. Let's get right into the details for the upcoming patch details.
Commander Model Laika – Earth Elemental 5-Star Unit
Commander Model Laika is the newest unit to join the array of characters in Epic Seven. She is a 5-Star unit that will be available to summon through covenant bookmarks on her own Summoning banner after the update on 23rd December 2021. So, make sure to save lots of bookmarks for her as her if you want to pull her. However, keep in mind that she is not a limited unit as many players were expecting her to be. At max level and awakened, Commander Model Laika has a high base Attack of 1182 and an effectiveness of 18%. Players will be able to increase the effectiveness of all allies with Imprint Release and boost their own Effectiveness using Imprint Concentration.
Commander Model Laika looks out to be a strong contender for a DPS debuffer type unit that has its own niches she can operate in. She has a high base speed of 114 and can be a good opener which can put all enemies to Sleep and decrease their speed while granting all allies Immunity buff for 2 turns. She does with the help of her 3rd ability Volley Fire!. This skill is on a 5 turn base cooldown but can be skilled up to reduce it to a 4 turn cooldown. Her second ability Strike Order is a single target debuffing skill that targets the selected enemy with a 75% chance then boosts the Attack of the ally with the highest Attack for 1 turn while also decreasing the ability cooldowns of the ally by 1 turn. She will then trigger a Dual Attack with the same ally. Her 1st skill Supporting Fire is a single targeted damaging skill that boosts her combat readiness by 10% as well as boosts a random ally's combat readiness by 10%.
Commander Model Laika seems to be a great control buffer unit to take place of the likes of Dizzy and Benevolent Romann. However, she suffers from the same problems that many other control units do, they do not have any strips included in their kits and get easily countered by Immunity. Pairing her with a Strip unit will be beneficial but there are other counters like speed cleavers that will kill your team before you can set up the control debuffs. Overall, the new unit is still not released and will need playtesting by players to find her best use.
Commander Model Laika's skills are as follows: –
Supporting Fire – Attacks the enemy, increasing Combat Readiness of the caster and a random ally except for the caster by 10%.
Strike Order – Selects an enemy, with a 75% chance to target them for 2 turns. Increases Attack of the ally except for the caster with the highest Attack for 2 turns, and decreases skill cooldown by 1 turn, before triggering a Dual Attack.
Volley Fire! – Shoots out all wings to attack all enemies, with a 75% decrease Speed for 2 turns, and a 50% chance to put them to sleep for 1 turn, before granting Immunity to all allies for 2 turns.
Glo-Wings 21 (New Artifact) – After using a non-attack skill, grants a barrier equivalent to 20% of the caster's max Health to all allies for 2 turns. This effect can only be activated once every 3 turns and can only apply to one Hero within a team.
Special Side Story – Fairy Tale For A Snowy Land
The Special side story titled Fairy Tale for a Snowy Land will be coming to the game after the update on 23rd December 2021. This is going to be a 3-week side story. The story description reads – "Peace is restored after the war. However, Cecilia worries about a village located on the outskirts of Wintenberg that has maintained the wounds of the war and is struggling to live on. Cecilia decides to visit this village and hold a charity event to provide comfort and inspire hope."
Players can play Fairy Tale for a Snowy Land by going to Adventure – Side Story – Fairy Tale In A Snowy Land. It is a 3-week side story that displays the story for Alenica, Cecilia, and other Suin characters of Epic Seven. It's going to be like your usual side story where players have to roam around the event map and clear the various stages. This side story has specific missions where you have to clear the specific stages and you will be rewarded with 3 stars for that stage. The first week of the side story is spent in a place called Outskirts of Wintenberg which opens on 23rd December while the 2nd week starts from 30th December and the 3rd week starts from 6th January 2022. Each week will open new areas for players to explore and each area will have it's own event currency.
Players can play the side story stage and grind them repeatedly to collect the event currency for this event called Winterized Mushroom, Solid Wood, and Tears of Cliff. Players can farm these event currencies multiple times by repeating the boss stages for each Week. Players can further exchange their collected event currency in the event exchange shop for handsome rewards like MolaGora, Event exclusive level 78 items, Greater and Lesser Artifact Charms, Penguins, Epic, and Rare Catalysts, Giga Phantasms, Covenant Bookmarks, Gold, and the new event artifact called Nostalgia Music Box. Players can get a completely maxed-out copy of this artifact if they farm and complete all the reputations, quests, and collect all copies from the Exchange Shop.
Keep in that boss stages that are marked by skull give more event currency and Experience overall, hence, they are recommended to farm over other stages in the event. During this side story, if players use the heroes: Alencia, Ilynav, and Kanna then their stats will be increased in the following manner: Level 60/ Awakened to 6-Star/ +15 Enhanced Skills/Attack and Health increased by 30%. If players use the heroes: Cecilia, Yufine, Choux, Helen, Melany, Christy, Rose, and Nemunas then their stats will be increased in the following manner: Attack and Health increased by 30%. Players can also get bonus event currency when clearing stages with heroes equipped with the following artifacts – Wings of Light and Shadow, Glo-Wings 21, and Nostalgia Music Box.
Warm Year-End 2021 Epic Pass
A new Epic Pass has also been released and is available for all players to purchase using their skystones. The new epic pass titled "Warm Year-End 2021" features a new skin for Bomb Model Kanna called Special Gift Bomb Model Kanna. Players can get this skin for 1800 sky stones by upgrading their normal epic pass to a special epic pass. The description for this Epic Pass reads – "The Epic Pass Warm Year-End 2021 is here! A high-speed gift delivery girl who gives joy to everyone in one night! Meet Bomb Model Kanna with her new "Special Gift" skin!"
Players can access the new Epic Pass after 23rd December when patch maintenance ends. We have already covered previous Epic Passes and this one is no different. These are always worth your SkyStones and offer higher value than you will be paying for. Epic Passes have 30 Season ranks in total. If the player wishes to purchase the Premium epic pass upgrade worth 900 skystones, which is highly recommended if you have saved up that amount, then 10 Season ranks will be cleared automatically for the user. Players can get bonus premium rewards like Gold Transmit Stones, MolaGora, Charms, Covenant Bookmarks, and Ancient Coins by doing so and completing the different ranks of the Epic Pass. Season ranks can be completed by spending energy, abyss tokens, arena tickets, labyrinth tokens, or can be bought by spending 100 skystones per Season rank.
December Drop Rate-Up 2021 Banners
Ilynav with Wings of Light and Shadow

(Normal Summon Banner 23/12/2021 – 30/12/2021)

Bomb Model Kanna with Air to Surface: MISHA

(Normal Summon Banner 23/12/2021 – 30/12/2021)

Commander Model Laika with Glo-Wings 21

(Normal Summon Banner 30/12/2021 – 13/1/2022)

Violet with Violet's Talisman

(Normal Summon Banner 30/12/2021 – 6/1/2022)

Conqueror Lilias and Sinful Angelica

(Mystic Summon Banner 23/12/2021 – 13/1/2022)
That is it for all news regarding these bi-weekly patch notes for Epic Seven. Players can feel free to read the official patch notes to get a better understanding of the content coming. We highly recommend playing Epic Seven on a PC with BlueStacks using a keyboard and mouse.