Updates
Epic Seven – New Hero Conqueror Lilias, Side Story Re-Run, and Limited Fairytale Tenebria Re-Run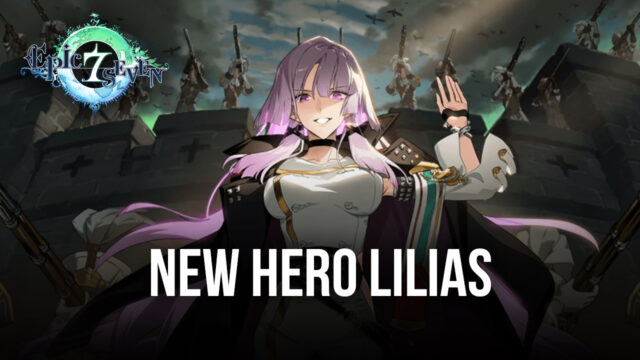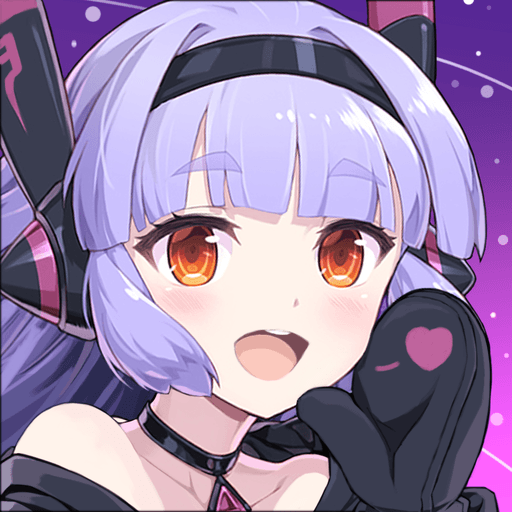 Epic Seven, the popular free-to-play turn-based RPG game by Smilegate continues to push updates and more content with its scheduled bi-weekly update live streams on their official YouTube channel hosted by community managers Mashuu and Nue. These live streams give all players a list of things to look forward to, like the new events coming, new content updates, and the various new heroes introduced to the game. Players can also get free currencies in the form of leifs and gold by simply filling the survey forms they release during the live streams.
This week's update is a little light with no new content but instead, a re-run for the previous year's side story Adventure's In A Winter Wonderland. Apart from this, new content in the form of a new side story and a brand new Dark elemental 5-Star Unit Conqueror Lillias was teased. Players can look forward to that in the next bi-weekly update but we will give our players an overview of the upcoming hero. For this update, the coveted limited unit Fairytale Tenebria will be getting a re-run with her own banner after maintenance along with Ray + Doctor's Bag artifact. There's a lot to cover so let's get right to it.
Conqueror Lilias – Dark Elemental 5-Star Unit
Conqueror Lilias is the newest unit to join the array of characters in Epic Seven. Conqueror Lilias is the dark elemental version of the unit Lilias in-game. She is a 5-Star unit that will be available to summon through galaxy bookmarks and her own Mystic Summon Banner after the update on 23rd December 2021. So, make sure to save lots of bookmarks for her as her skill set is definitely worth the hype that Smilegate created around her by posting teasers and silhouettes on their official social media. At max level and awakened, Conqueror Lilias has a very high speed of 121. Players will be able to increase the attack of all allies with Imprint Release and boost their own Health using Imprint Concentration.
Conqueror Lilias is the perfect definition of a support unit as all her skills will help boost the overall damage and survivability of your main DPS unit. She isn't supposed to be used as a hard hitting champ but rather as a booster that can set up your DPS/damage dealer to truly shine. She does this with the help of her amazing skills. Her 1st skill Kneel Down is a single targeted damaging skill that states it will always launch a dual attack with a random ally. This is the same skill as the original Fire elemental Lilias. Her 2nd skill Cover! Is a single targeted control skill that states it will decrease the target's combat readiness by 25% and inflict a Redirected Provoke for 1 turn while providing a barrier to both herself and the ally with the highest MAX HP for 2 turns. The barrier strength will scale proportional to the ally's max health. She can soul burn this skill to increase the inflicted Redirected Provoke debuff to 2 turns. Her 3rd skill For Honor! Is an AOE targeted controlling attack that targets all enemies and reduces the duration of their buffs by 1 turn. She also has a 75% chance to inflict an Attack down debuff for 2 turns while granting all allies Vigor buff for 2 turns. Vigor buff grants all allies 30% increased Attack and Defense. This buff cannot be dispelled as well.
Conqueror Lilias looks out to be a meta-changing unit that can counter the likes of Rimuru with her buff reduction. However, Rimuru can copy the Vigor buff so it can be a bit tricky to manage. She definitely looks to be a unit build for PvP and Guild wars in mind.
Conqueror Lilias's skills are as follows: –
Kneel Down
– Attacks the enemy with a sword, triggering a Dual Attack from a random ally.
Cover!
– Distracts the enemy, decreasing Combat Readiness by 25%, with up to a 70% chance to inflict redirected provoke for 1 turn. Grants a barrier to the caster and the ally except for the caster with the highest max Health for 2 turns. Barrier strength increases proportionally to the ally's max Health.
For Honor!
– Encourages the Perland Army, granting vigor to all allies for 2 turns. Decreases buff duration of all enemies by 1 turn and has a 75% chance to decrease Attack for 2 turns. Grants an extra turn to the caster.
Side Story – Adventures In A Winter Wonderland
A re run for the side story Adventures In A Winter Wonderland is scheduled to start after maintenance on 9th December 2021. This is going to be a 2-week side story. The story description reads – "For Elena's very first year-end ceremony since becoming high priestess, a grand festival is held to celebrate the year that Cidonia rediscovered peace. However, as they prepare for the event, problems begin to arise one after another… The first week of the special side story, Adventures in a Winter Wonderland begins now."
Players can play Adventures In A Winter Wonderland by going to Adventure – Side Story – Adventures In A Winter Wonderland. It is a 2-week side story that displays the story for Elena and Ray. It's going to be like your usual side story where players have to roam around the event map and clear the various stages. This side story has specific missions where you have to clear the specific stages and you will be rewarded with 3 stars for that stage. The first week of the side story is spent in a place called Constellan Snowflake Festival which opens on 9th December while the 2nd week starts from 16th December and opens the next area called Wonderland. Players can play the side story stage and grind them repeatedly to collect the event currency for this event called Little Star's Wish and Starry Snowflake Ornament. Both the event currencies are available in Stage 1 Constellan Snowflake Festival and Stage 2 Wonderland areas respectively.
Keep in that boss stages that are marked by skull give more event currency and Experience overall, hence, they are recommended to farm over other stages in the event. During this side story, if players use the heroes: Elena, Ray, Fairytale Tenebria then their stats will be increased in the following manner: Level 60/ Awakened to 6-Star/ +15 Enhanced Skills/Attack and Health increased by 30%. If players use the heroes: Pavel, Cerise, Kayron, Cermia, Krau, Serila, Armin, Lidica, Montmorancy, Angelic Montmorancy, Achates, Clarissa, Angelica then their stats will be increased in the following manner: Attack and Health increased by 30%. Players can also get bonus event currency when clearing stages with heroes equipped with the following artifacts – Fairy Tale For A Nightmare and The Guardian Star's Blessing
November Drop Rate-Up 2021 Banners
Fairytale Tenebria with Fairy Tale for A Nightmare

(Limited Summon Banner 9/12/2021 – 23/12/2021)

Ray with Doctor's Bag

(Normal Summon Banner 9/12/2021 – 16/12/2021)

Elena with Stella Harpa

(Normal Summon Banner 16/12/2021 – 23/12/2021)

Conqueror Lilias and Sinful Angelica

(Mystic Summon Banner 23/12/2021 – 13/1/2022)
That is it for all news regarding these bi-weekly patch notes for Epic Seven. Players can feel free to read the official patch notes to get a better understanding of the content coming. We highly recommend playing Epic Seven on a PC with BlueStacks using a keyboard and mouse.