Updates
Epic Seven – New Hero Mortelix Revealed, New Side Story, New Epic Pass and More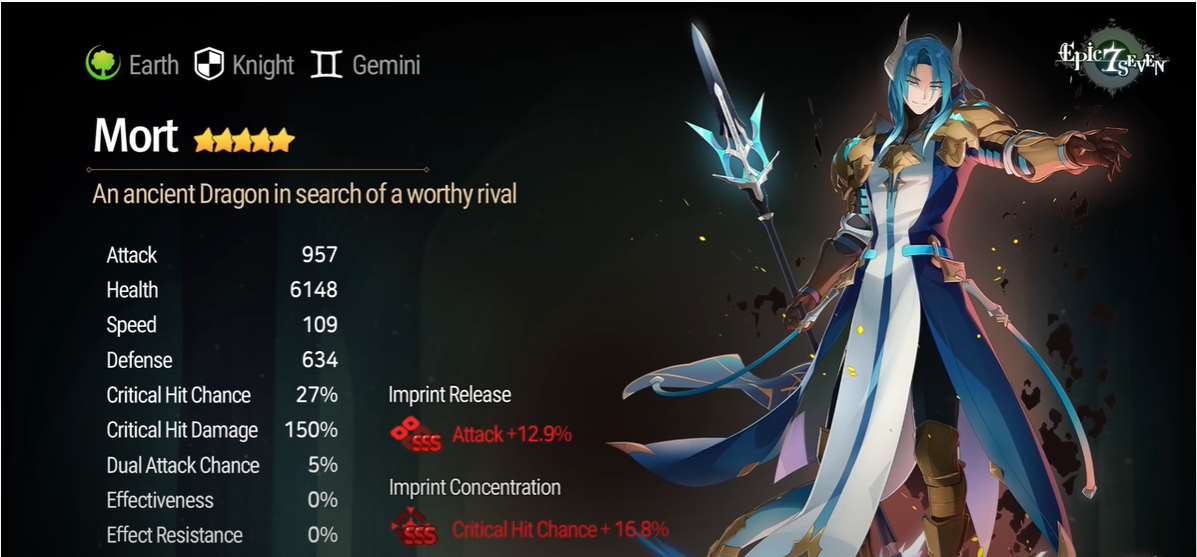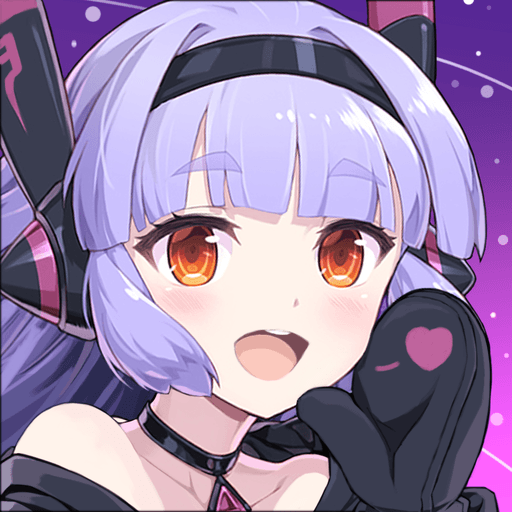 As per the tradition of Epic Seven, new patch previews always bring about some exciting new events, hero reveals, next drop rate banners, and much more.
This week's patch preview was another awaited one with a new hero, artifact, drop rate banners announced, scheduled to be dropping next week
New Hero Mortelix
Mortelix, a.k.a Mort, is an Earth Elemental Knight who will come to the game on December 17th, 2020. He is a 5-star elemental unit available on his banner from December 17th to December 31st, along with the artifact Ancient Dragon's Legacy. He is not a Limited unit; hence, players can rest easy as he will be added to the general summoning pool, unlike limited units, which are available only once a year at a specific time.
He is a knight, but his base stats and HP scaling abilities indicate he can be a bruiser as well. To view his complete kit, please refer to the video below.
Side Story – Rise of The Great Mortelix
Along with the new hero comes his own new side story, Rise of The Great Mortelix. Players can experience this side story along with the new update on December 17th, 2020. Amazing rewards like precious Skystones, Molagora, New Equipment, Penguins, Charms, Catalysts, Phantasms, as well as Gold can be earned by exchanging the Event Currency in the Exchange Shop.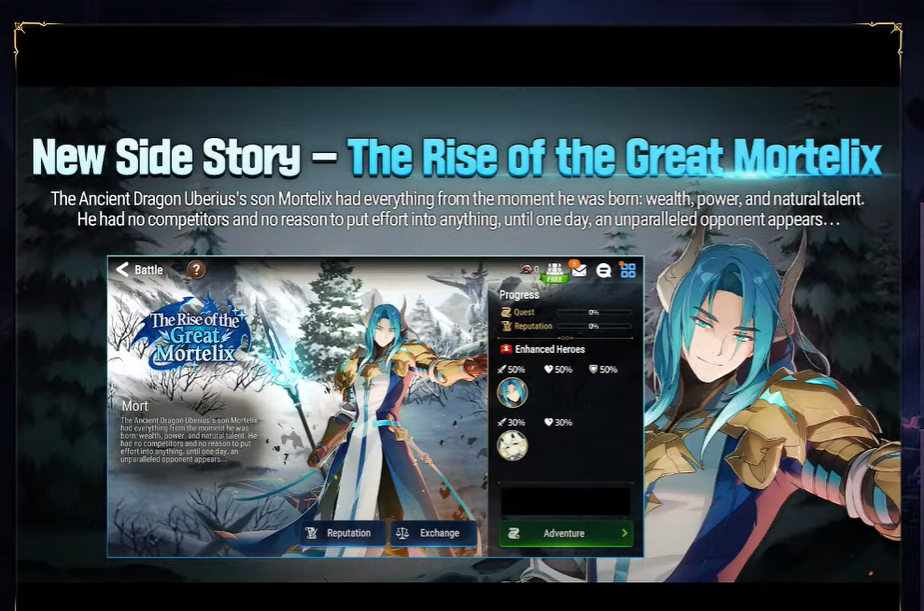 The Event Currency is obtained via playing the Side Story stages. The most efficient way to earn Event Currency is by playing the Boss stage on Hell difficulty. Players will also get to experience the story of the upcoming hero Mort in the side story to familiarise themselves with him.
Epic Pass – Snowflake Festival 2020
The new Epic Pass was also revealed during the Patch Preview Livestream by Lead Moderators Mashuu and Nue. Rewards included are the same as those of the previous Passes. The price of the epic pass is 900 Skystones for Premium rewards and 1800 Skystones for Premium rewards, as well as Elena's new skin Starlit Melody. Epic Passes are always worth the Skystones to grab as the rewards obtained far exceed the value of 900 Skystones.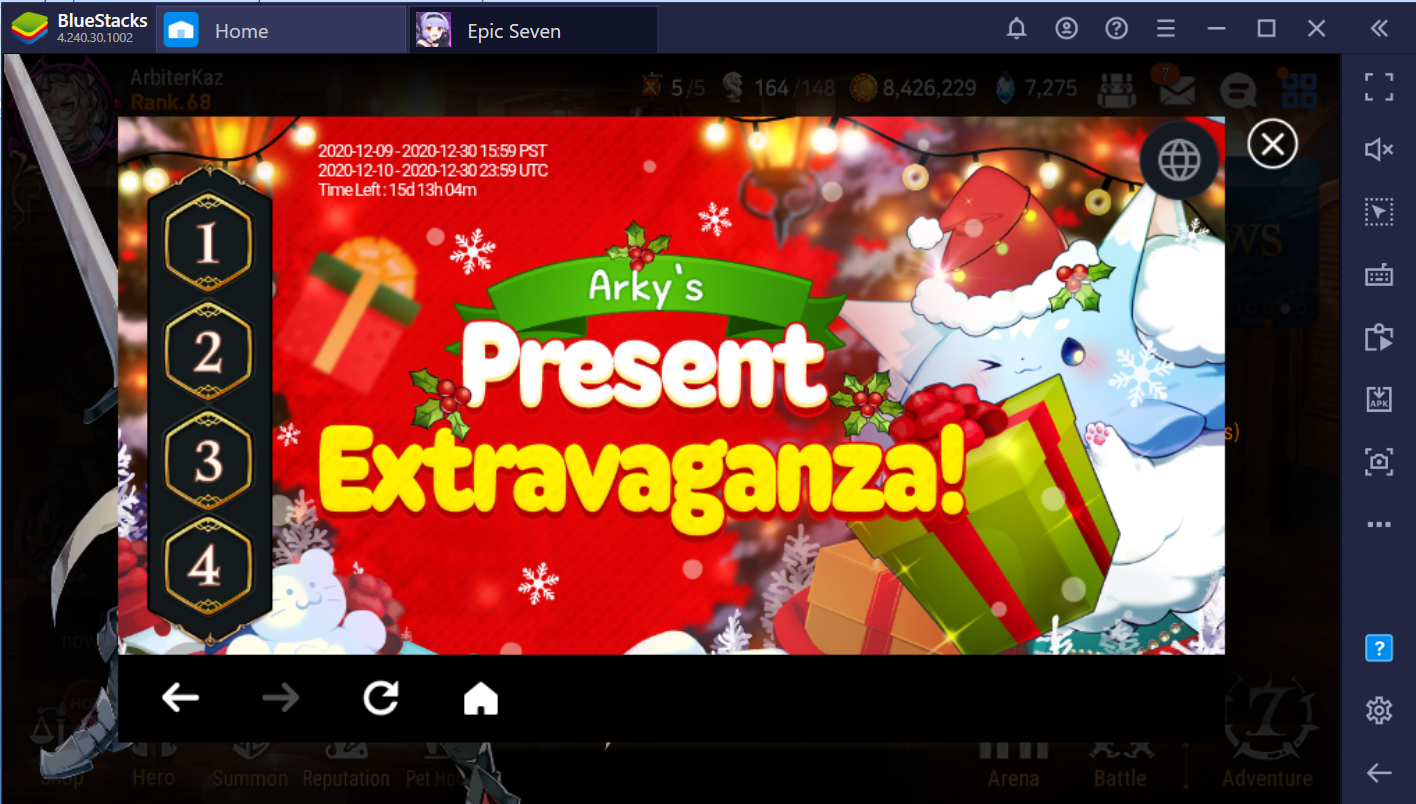 Elena's beautiful skin is also enchanting, and if you're an Elena user, it can be very tempting to resist buying the Special Pass.
Present Extravaganza Web Event & Limited Tenebria Teased
A Christmas themed web event has also started. Titled "Present Extravaganza", the new web event rewards players for playing in Adventure Mode/Hunts/Spirit Altar/Expedition. The rewards include 200 Energy every day after completing any of the modes mentioned above 20 times as well as 4 presents. These 4 presents can be opened for various other rewards like Energy, Leafs, Charms of different quality, and Gold. Players are also rewarded based on how many presents are collected by them during the event period and the number of presents collected by all the players globally.
Rewards included after completing collected present milestones are Free Unequip(12 Hrs), MolaGora, 15 Covenant Bookmarks, and 1 Gold Transit Stone. Overall, it's a great web event with generous rewards, so make sure to complete the event on time.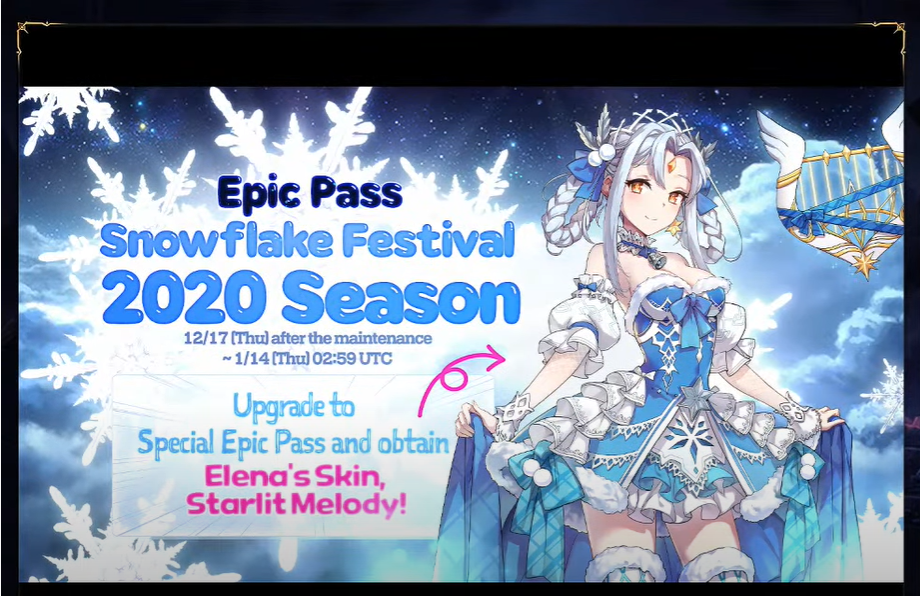 We also have news that a new Limited hero is around the corner and is expected to be released around Christmas or New Year. It's a new version of the existing hero Tenebria, hence dubbed as Limited Tenebria. This news is confirmed by the Lead Moderators themselves on the Patch Preview stream. It is advised that players start saving their resources such as Skystones and Covenant Bookmarks as desirable and limited units are around the corner, which will be very strong and possibly meta changing.
You can watch the video to know more about the upcoming patch
To Play Epic Seven on your PC with a keyboard and mouse, download via BlueStacks.