Updates
Epic Seven – New Hero Peira, Lionheart Cermia, New Side Story, and Web Event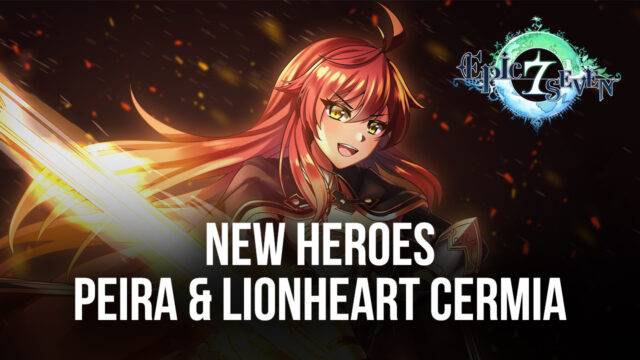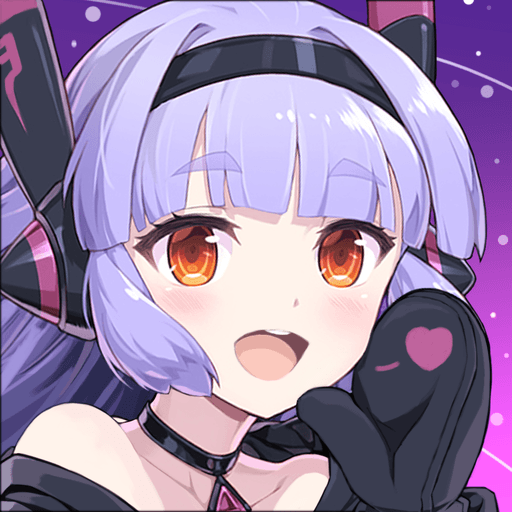 This Wednesday brought another Patch Preview Live stream of the popular turn-based RPG Epic Seven presented by Smilegate and hosted by community managers Mashuu and Gegury on their official YouTube channel. These live streams give all players a list of things to look forward to, like the new events coming, new content updates, and the various new heroes introduced to the game. Players can also get free currencies in the form of leifs and gold by simply filling out the survey forms they release during the live streams. This week's Livestream code is – LunarNewYear. This code can be used in the gift box in the player's mailbox for 300,000 Gold and 3 Leifs.
This week's update livestream and update were the second for the year but already is looking to be content-rich. Players are satisfied as the newest hero coming to the game was finally revealed – Peira, the water elemental 5-star Thief unit. Another bonus revelation was the upcoming new Moonlight 5-Star unit called Lionheart Cermia which took all players by a surprise. The new Light elemental version of Cermia is a Warrior class unit that aims to counter the current meta in Arena. More details will be talked about later in this article. A new side story for the newest hero Peira and a new web event for all players were also discussed and shown. Let's get right into the details for the upcoming patch details.
Peira – Water Elemental 5-Star Unit
Peira is the newest unit to join the array of characters in Epic Seven. She is a 5-Star unit that will be available to summon through covenant bookmarks on her own Summoning banner after the update on 27th January 2022. So, make sure to save lots of bookmarks for her as her if you want to pull her. She is not a limited unit, hence she will be available through covenant summons as well. At max level and awakened, Commander Model Laika has a high base Attack of 1075 and an effectiveness of 18%. Players will be able to increase the Defense of all allies with Imprint Release and boost their own Effectiveness using Imprint Concentration.
Peira is one of the best units coming out in recent history as claimed by a majority of players in the community and even community managers themselves. She brings a lot to the table for all players who are competitive in Arena and Real-Time Arena. This is because of her insane base speed of 128. This makes her one of the fastest units which are touted in PvP modes where Speed is king. She also combines the skill sets of Ran and Cerise in a beautiful way which makes her a great opener hero in Arena. Her 2nd ability Punishing Blade is an AOE damaging spell that targets all enemies while decreasing all buff durations by 1 turn and inflicting Buff Block and Restrict for 2 turns each with a 100% chance. This skill further grants her an extra turn. Her 3rd ability Pack Hunt is an AOE buffing ability that targets all allies and gives them an Attack buff for 2 turns while giving herself Stealth, Escort, and a Shield buff for 3 turns each. The shield strength is proportional to her level while the new buff called Escort is a damage reduction buff that reduces 30% of the incoming damage to all allies. Her 1st ability Wolven Claw is a single targeted damaging ability that has a 30% chance to Stun for 1 turn. This chance will increase by 25% more when she uses this skill being Shielded.
Peira is one of the best units to come as a non-limited unit in a long time. She is a must summon for all types of players as the amount of utility she brings is unmatched. Build her with high speed and effectiveness to get the best use out of her abilities. Her skill cycles over as a great opener. She also counters the recently released unit, Conqueror Lilias, by having a higher base speed than her and providing unable to be buffed debuff so she can't put Vigor buff on all allies. Overall, Peira is looking out to be a must summon and we recommend summoning for her.
Peira's skills are as follows: –
Wolven Claw – Slashes the enemy with sharp claws, with a 30% chance to stun for 1 turn. When the caster is granted a barrier, the effect chance increases by 25%.
Punishing Blade – Attacks all enemies with guardian spirits, decreasing buff duration by 1 turn, before restricting and making them unable to be buffed for 2 turns. Grants an extra turn to the caster.
Pack Hunt – Using the power of the Goblet of Oath, increases Attack of all allies except for the caster for 2 turns, before granting stealth, escort, and a barrier to the caster for 3 turns. Barrier strength increases proportionally to the caster's level. Escort: The target takes 30% of the damage suffered by all allies. When more than one damage distribution effect is granted, only the strongest effect is applied.
Goblet of Oath (New Artifact) – Increases Effectiveness by 30.0%. After using a non-attack skill, decreases the skill cooldown by 1 turn. Can only be activated 3 times per battle.
Lionheart Cermia – New Light Elemental Warrior Unit
The special announcement with this live stream was the revelation of a new Moonlight hero which wasn't teased before the stream. The new hero came out to be Lionheart Cermia, the 5-Star Light elemental counterpart of the hero Cermia. Players can look forward to summoning her from the Mystic Banner rotation from 3rd February 2022 after maintenance ends along with Watcher Schuri.
Lionheart Cermia is a great bruiser hero who scales with Defense. She has a new type of mechanic called Shine where she will cleanse all debuffs on herself and give herself an Increased Defense and Effect Resistance buff for 2 turns. This is part of her 2nd ability called It's Far From Over! This ability is a passive ability which states she starts the match at 40 Fighting Spirit and makes use of Shine mechanic which we discussed above. Shine will activate whenever an ally takes damage from counterattack, extra attack, or dual attack. This passive is on a 3 turn cooldown which can be skilled down to a 2 turn cooldown. Her 3rd ability I Am The Victor is an AOE targeted damaging ability that targets all enemies and penetrates the Defense of all enemies by 50%. This skill's damage scales with her Defense and grants her an extra turn. Her 1st ability Can You Handle the Heat? Is a single targeted damaging skill that also provides her an Increased Speed buff for 1 turn. This skill also deals damage proportional to her Defense.
Lionheart Cermia's skills are as follows: –
Can You Handle The Heat? – Attacks the enemy with a sword and increases Speed of the caster for 1 turn. Damage dealt increases proportional to the caster's Defense.
It's Far From Over! – Gains 40 Fighting Spirit at the start of the first battle. After an ally suffers an extra attack, counter attack, or Dual Attack, dispels all debuffs inflicted on the caster activates Shine!. The effect after being attacked can only be activated once every 3 turns.
Shine: Emits light, increasing Defense and Effect Resistance of the caster for 2 turns[/orage], and gains 50 Fighting Spirit.
I Am The Victor – Attacks all enemies with a swordstorm, before granting an extra turn to the caster. Penetrates the target's Defense by 50%. Damage dealt increases proportional to the caster's Defense.
Special Side Story – The Path of Vengeance
The Side Story titled The Path of Vengeance will be coming to the game after the update on 27th January 2022. This is going to be a 2-week side story. The story description reads – "After losing her family, Peira was rescued by another tribe. However, due to her being a Wolf Morai, growing up she was often bullied and discriminated against. Therefore, she became determined to get stronger to enact her revenge on those who killed her family and those who discriminated against her…"
Players can play The Path of Vengeance by going to Adventure – Side Story – The Path of Vengeance. It is a 2-week side story that displays the story for Peira, the newly released unit in Epic Seven. It's going to be like your usual side story where players have to roam around the event map and clear the various stages. This side story has specific missions where you have to clear the specific stages and you will be rewarded with 3 stars for that stage. The side story is limited to a single map and has only 1 event currency.
Players can play the side story stage and grind them repeatedly to collect the event currency for this event called Token of the Wolf. Players can farm these event currencies multiple times by repeating the boss stages for each Week. Players can further exchange their collected event currency in the event exchange shop for handsome rewards like MolaGora, Greater and Lesser Artifact Charms, Penguins, Epic, and Rare Catalysts, Giga Phantasms, Covenant Bookmarks, and Gold. Players can also get many Leifs and Transit stones by completing the various quests from the Reputations.
Keep in that boss stages that are marked by skull give more event currency and Experience overall, hence, they are recommended to farm over other stages in the event. During this side story, if players use the heroes: Peira then their stats will be increased in the following manner: Level 60/ Awakened to 6-Star/ +15 Enhanced Skills/Attack and Health increased by 30%. Players can also get bonus event currency when clearing stages with heroes equipped with the following artifacts – Goblet of Oath.
New Web Event – Chocolate Tower
A new web event called Violet's Golden Apple Event is going on! The new web event rewards players for playing in Adventure Mode/Hunts/Spirit Altar/Expedition. The rewards include 200 Energy every day after completing any of the modes mentioned above 20 times as well as 4 chocolates. Players can use the acquired Chocolates to layer the chocolate cake. Each successful try will give them a bonus reward while failed try will give them a lesser reward. Once the players successfully layer the cake 5 times in a row, they will be rewarded with items like greater and lesser charms, energy, and leifs. Players will also get rewards for getting chocolates for Luluca. The rewards and milestones for the rewards include:
15 Chocolates used: Free Unequip (12 Hours) x1
25 Chocolates used: MolaGora x1
35 Chocolates used: Covenant Bookmarks x15
45 Chocolates used: MolaGora x1
60 Chocolates used: Gold Transmit Stone x1
February Drop Rate-Up 2022 Banners
Peira and Goblet of Oath

(Normal Summon Banner 27/01/2022 – 10/02/2022)

Pavel with Dux Noctis

(Normal Summon Banner 3/02/2022 – 10/02/2022)

Lionheart Cermia and Watcher Schuri

(Mystic Summon Banner 3/02/2022)
That is it for all news regarding these bi-weekly patch notes for Epic Seven. Players can feel free to read the official patch notes to get a better understanding of the content coming. We highly recommend playing Epic Seven on a PC with BlueStacks using a keyboard and mouse.