Updates
Lord of Heroes – 1st Year Anniversary Events, Boutique and New Hero Earth Mikhail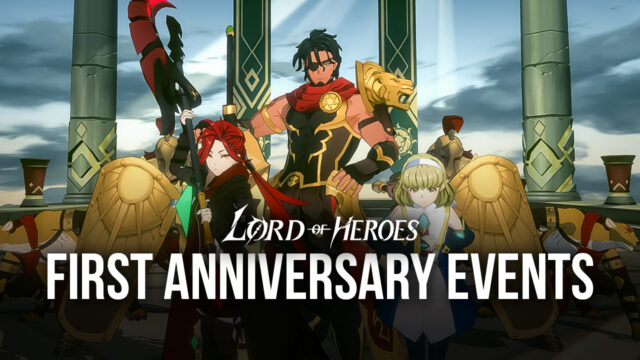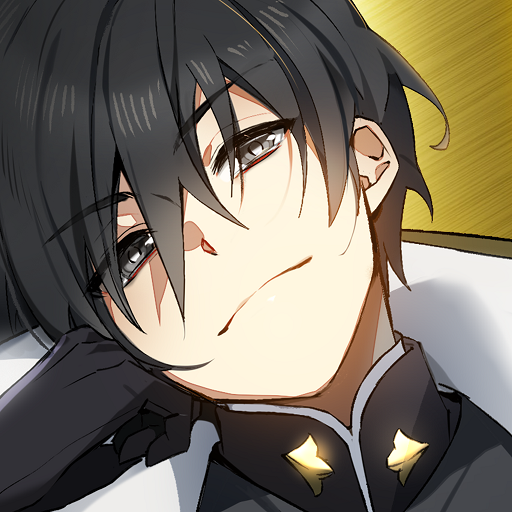 CloverGames have posted their weekly patch details recently on their official blog website for the popular turn-based RPG Lord of Heroes.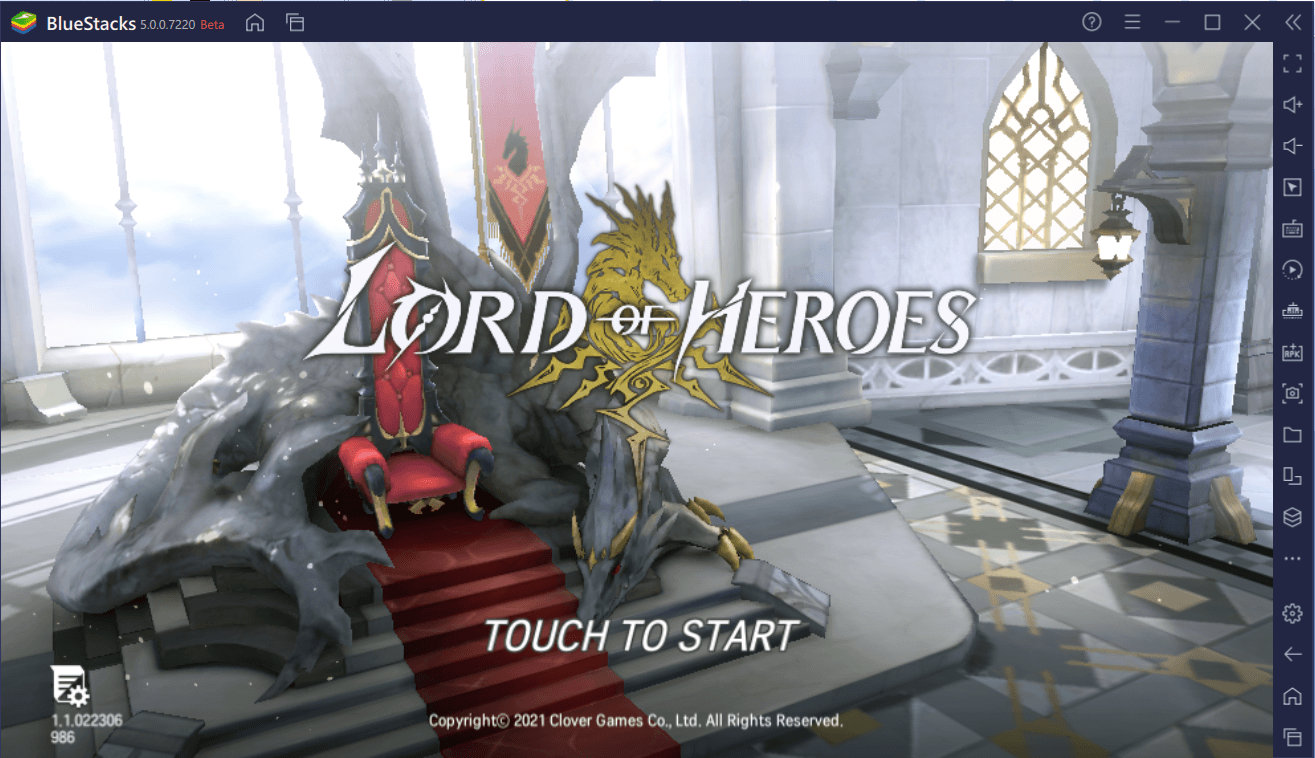 This Patch is going to be massive, not just in content but cosmetically as well. Lord of Heroes is finally releasing their Outfit system called "Ancient Outfits". These are cosmetic changes that can be bought for certain heroes using a currency called "Temporal Thread". Apart from the new Boutique, New Hero Earth 4-star Mikhail is also coming to the game as a log-in Event as part of the 1st anniversary. New Obelisk changes, as well as battle speed adjustments, are also mentioned to be coming with the next update.
New Boutique System
A new system for costumes will be added to the game starting from the next update. This costume shop will be called "Boutique" and will be available to the players after clearing Lumisade 3-2 on Normal difficulty. Along with the Boutique, a new character Aurea will also be coming to the game. As her description reads, "Meet Aurea, a tailor of Avillon, who creates wonderful outfits for Avillon Knights with her magic!"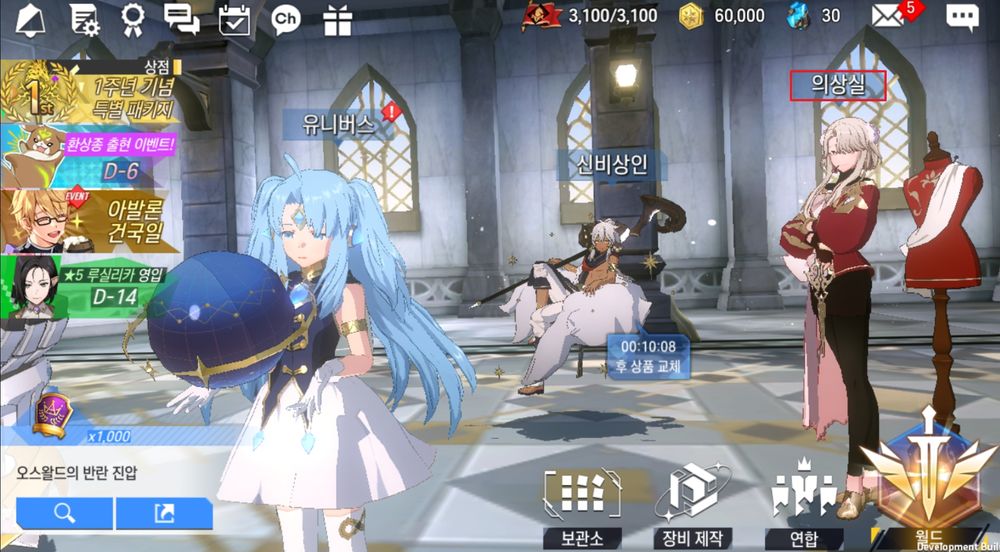 Players will be able to see their favorite heroes in new forms. There will be 2 types of costumes available in the Boutique – Common and Limited. The Common outfits will be a slight overhaul in appearance and Limited Outfits will be more colorful with special effects. Current heroes for whom outfits are available in the Boutique are as follows:-
Fram

Johan

Charlotte

Schneider

Mikhail
Along with costumes, Hero Accessories will also be available in the Boutique. 74 types of Accessories are also being added for the above-mentioned heroes. Fram: 15 types / Johan: 13 types / Charlotte: 15 types / Schneider: 15 types / Mikhail: 16 types. Temporal Thread is the currency used for ordering Costumes and Accessories from the Boutique Shop. According to GM Dakkeon in the update letter, players will be able to get temporal thread from 1st year Anniversary events as well as purchase it directly from the shop. Players can also directly purchase a Designer Limited Edition outfit from the shop.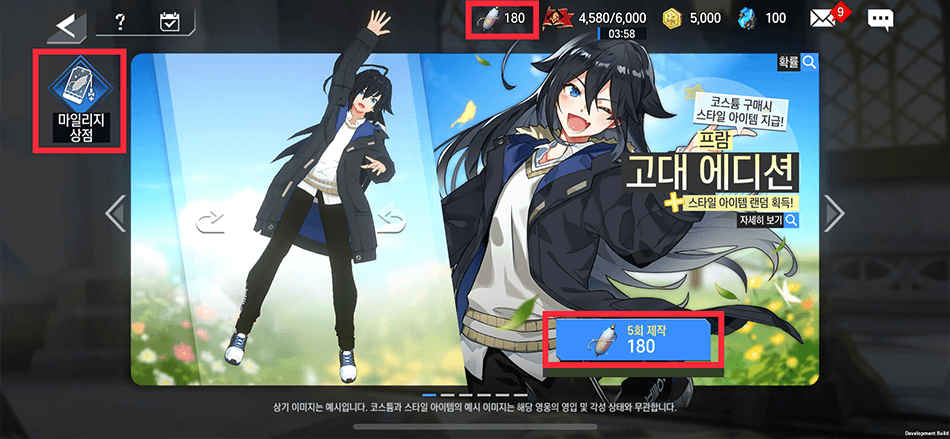 For the 1st Anniversary, special Ancient Outfits will be available for pre-ordering. Players can pay the amount (in temporal threads) to pre-order the selected Ancient Outfit. This option will be available from March 24th – June 1st only. After June 1st, 2021, players will only be allowed to pre-order Accessories. Upon ordering, players will be able to acquire a total of 5 items, one Ancient Outfit for the chosen hero with a 100% rate, and 4 types of hero Accessories with a random rate.
These costumes will also come with specific buffs. The type of buffs are not mentioned but players are hoping it won't be stat buffs as that would make the game more pay to win. The costume effect buff is told to be activated once the hero wearing it enters the battle.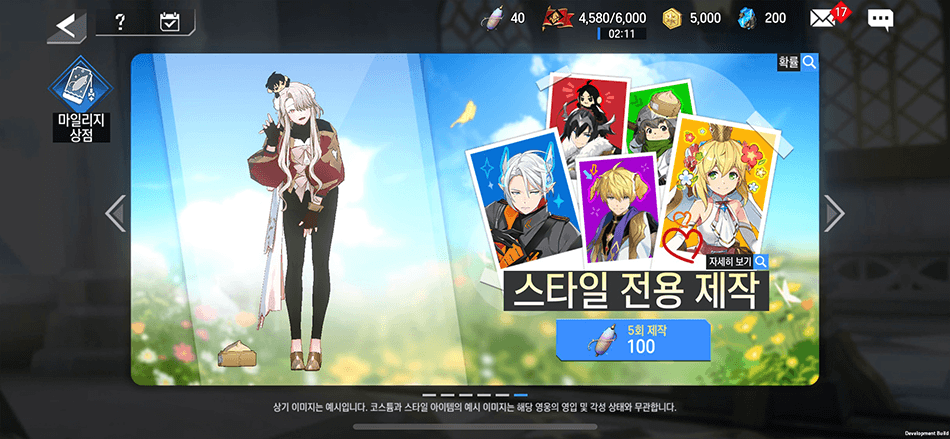 Apart from pre-ordering costumes, players will also be able to pre-order Accessories for heroes using temporal threads. Upon pre-ordering, players will be able to acquire 5 random hero Accessories at a random rate. Accessories come in 3 grades – Artifacts, Replicas, and Normal Accessories. Accessories have 3 stat increase options. The type of grade of accessory increases the number of options for Stat increase.
Normal: 1 option
Replica: 2 options
Artifact: 3 options
In simple language, the better the grade the more the stat increase. However, keep in mind that a single accessory cannot have multiple stat increase options of the same stat. For example, if your accessory (Artifact grade) has an Attack% increase in the 1st option, it cannot have the same stat in the other 2 options.
Designers Closet and Return
Designers Closet is a special shop where players will be able to purchase Limited Edition Outfit by using Outfit Tickets. Players can also Return the purchased outfits in the Designers closet and obtain outfit tickets based on the grade of the outfit returned. The numbers of outfit tickets returned are as follows:-
Normal Grade: 10 Tickets
Limited Outfit: 30 Tickets
Accessory (Normal Grade): 1 Ticket
Accessory (Artifact Grade): 2 Tickets
Accessory (Replica Grade): 3 Tickets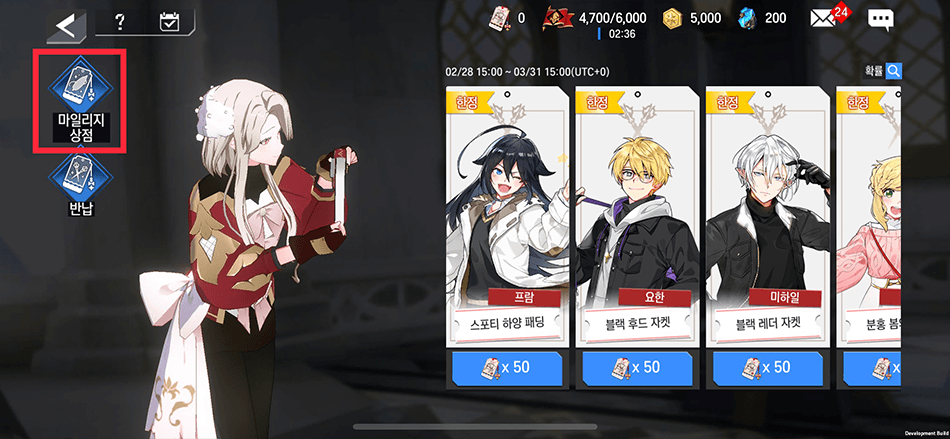 BLOG-DOWNLOAD-BUTTON ID="2091800″
The outfits once returned cannot be restored and will have to be purchased again directly from the Boutique. Players can equip the obtained outfits and accessories by going to the Hero Info page. By equipping the outfit, players can acquire certain buffs like Increase in Gold and EXP Acquisition as well as some "Bonus Stats. It is also mentioned by GM Dakkeon that players will only be able to equip 1 outfit to 1 hero of 1 type. In simple words, if you have the costume of Fram, it can either be equipped to Fire Fram or Water Fram but not do both at the same time. These outfits and accessories will be publicly visible for other players to see in Colosseum battles as well.
Aurea's Special Coupon
Players can use the coupon code: AUREAGIFT
Validity: March 24th, 2021 – 10th April 2021
This coupon code contains the new costume currency temporal threads and can be redeemed by going to Redeem Code option in the settings menu.
1st Year Anniversary Attendance Event
CloverGames are highly excited for the upcoming 1st year anniversary of Lord of Heroes. To celebrate, players will experience various new events and login bonuses as well as new content. The Boutique was one of those features with many more events to come. For the time being, they are organizing a 14-Day Login Event where players get rewarded for simply logging in. This event starts on March 24th and runs till April 7th, 2021. Here is the list of rewards for the respective days:-
Day 1: Nostalgic Silver Ponytail (Mikhail) x1

Day 2: Elixir of Insight x 30

Day 3: Gold x 100,000

Day 4: 4-6 Star Replica Chest (Striker) x1

Day 5: Renown x 50,000

Day 6: Crystal x 300

Day 7: Earth Soulstone x1

Day 8: Elixir of Insight (Potent) x10

Day 9: Gold x 200,000

Day 10: Crystal x 500

Day 11: Renown x 100,000

Day 12: Alchemy Ticket x10

Day 13: Nostalgic Black Ponytail (Mikhail) x1

Day 14: Mikhail (Earth)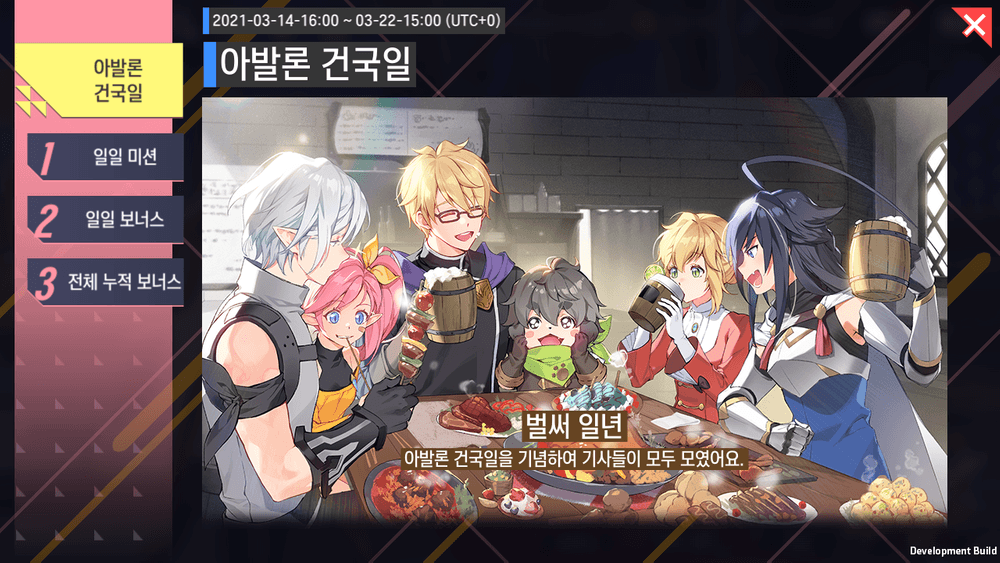 As we can from these rewards, players will be able to get the newest added hero Earth Mikhail for free along with 2 Replica grade Accessories of him. Keep in mind that these accessories are only available to be equipped to Mikhail. The options are fixed as well – Attack 2%/Critical Chance 2%. Apart from the newly added accessories and Mikhail, players will also get valuable materials like renown, gold, elixirs of insight, soulstone, and crystals. These resources are scarce and it's highly recommended to log in during these 14 days for these amazing materials. Players will also get 10 alchemy tickets for a single multi to summon on Day 12.
1st Year Anniversary Celebration Event
Apart from the 14 Day login event, Daily Missions for the 1st year anniversary is also going to be held.
Players will be given specific missions for different areas in the game. Players need to complete these events and claim rewards by going to the Event tab. Apart from these daily missions, players will also be rewarded after completing all the missions on daily basis called a "daily bonus".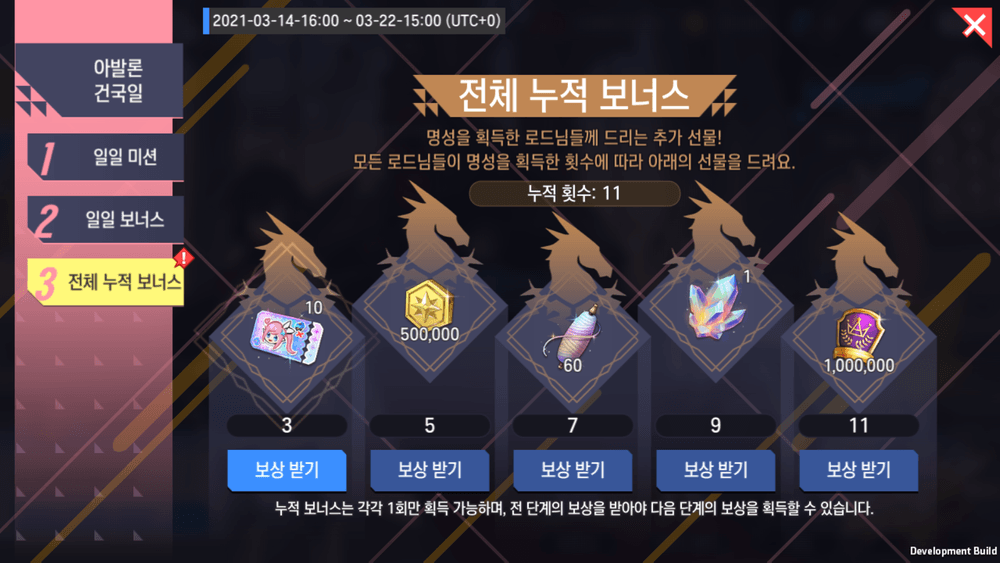 This bonus is 200 Crystals per day after completing all the missions. An accumulated bonus for the number of daily missions completed by all players on the server can also be collected. Rewards for these accumulated bonuses include:-
30,000 Daily Mission Clears

: Alchemy Tickets x10

90,000 Daily Mission Clears:

Gold x 500,000

180,000 Daily Mission Clears

Temporal Threads x60

270,000 Daily Mission Clears:

Mystic Soulstone x1

360,000 Daily Mission Clears:

Renown x 1,000,000
Lyn's Alchemy Festival
The Alchemy Event is going to return to Avillon for the 1st Anniversary. During the event, players will be rewarded according to the number of alchemy summons made at Lyn's Alchemy Shop.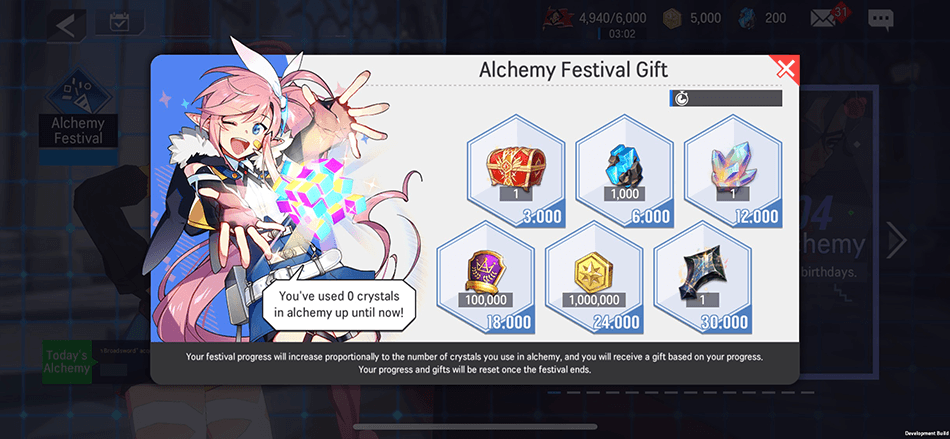 The details of the rewards at certain crystals consumed milestones can be found here:
3,000 Crystals Used: Random Artifact Chest x1

6,000 Crystals Used: Crystal x1000

12,000 Crystals Used: Mystic Soulstone x1

18,000 Crystals Used: Renown x 100,000

24,000 Crystals Used: Gold x 1,000,000

30,000 Crystals Used: Primeval Soulstone x1
Obelisk Season End and Future Changes
Obelisk's current season will end on March 24th and the new season will start on April 1st, 2021.
GM Dakkeon expressed the concerns presented by the players during the current Obelisk season and mentioned the resolutions taken by the developer team to fix/control them. Here are those changes in brief:
38F takes too long to complete compared to other Obelisk floors due to the presence of Red Vanessa as the boss and many sub healers. The Devs are working to make some adjustments like reducing healing but increasing the Defense stats of these heroes. The changes will be visible in the forthcoming season.

The Attack speed of Boss monsters will be increase compared to the wave monsters.

Attack speed of AOE skilled monsters will be increased than single target monsters

Position and balance adjustments are going to be made for wave monsters on every 5

th

floor as well as introducing a new mechanic called "Invasion" during the battle.

The rankings will also be adjusted according to the players dealing the most damage in the least number of turns and not according to clearing all the floors first. This change was made due to players who were ahead in timezones clearing the floors earlier than those in timezones behind them.
Apart from these above-mentioned changes, many more bug fixes, raphic optimizations as well as system improvement will be made. You can feel free to read the official patch notes.
So, that is all for this Patch. A lot of exciting events are coming for this 1st year Anniversary of Lord of Heroes. Are you excited? We surely are! Share your thoughts with us in the comment section below!
To play Lord of Heroes on PC using keyboard and mouse, get the best experience on BlueStacks.