Updates
RAID: Shadow Legends Patch 4.0 – Clan Vs Clan Tournaments, New Accessories, and Much More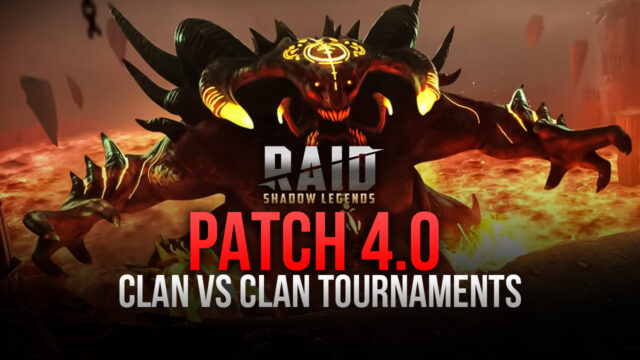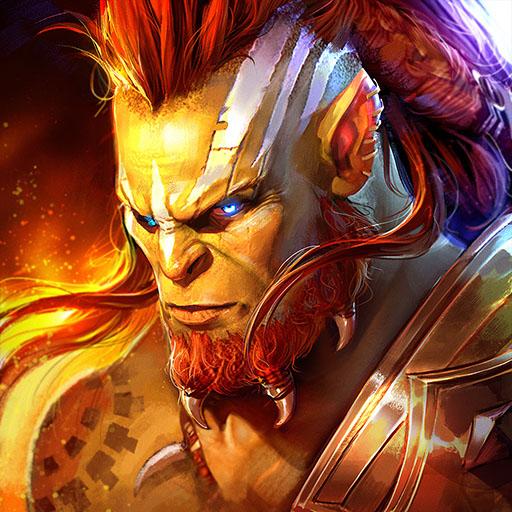 Plarium finally released their official Patch 4.0 details for the popular turn-based RPG RAID: Shadow Legends, which was speculated to have the much-awaited Clan content. Well, players weren't disappointed as it did contain Clan content and much more! Let's take a look and run down through the upcoming content and changes coming for RAID in patch 4.0.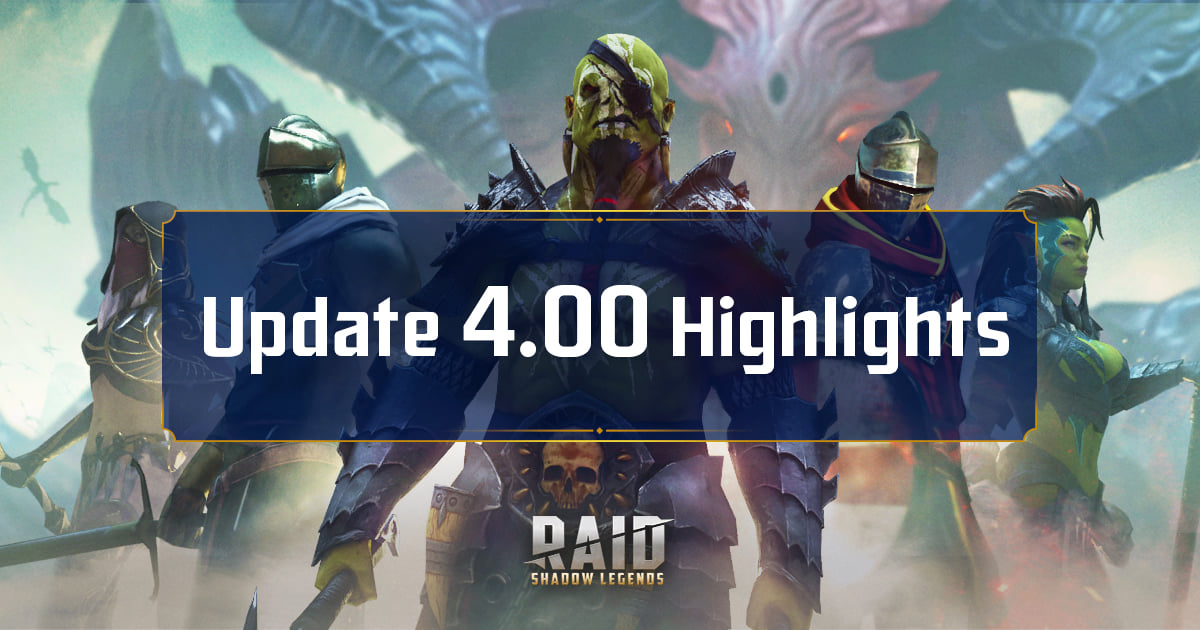 The essential highlights of this Patch are going to be the Clan V/S Clan Tournaments! Apart from the Clan vs Clan tournaments, there will be 2 sets of new accessories which will only be available through participating in these tournaments. These accessories are termed Reaction and Bloodshield.
Clan V/S Clan Tournaments
In essence, Clan vs Clan tournaments are a special type of tournament where different clans of equal power compete for special rewards. These clan vs clan tournaments will be pre-announced on the tournament page 24 hours before, so clans can get plenty of time to prepare and cook up strategies to defeat each other. However, keep in mind that for now, not every Clan is eligible for these tournaments. You can check whether your Clan is eligible or not by going to the tournaments page and then clicking on the CvC banner. However, the criteria for the eligibility of Clans still remain unclear, leaving players wondering whether it will be based on Clan power. Matchmaking for these tournaments will be based on Global rankings in the first-ever tournament. But after subsequent tournaments start, Plarium will adjust the matchmaking so that Clans will match against each other according to how well they performed in the previous season.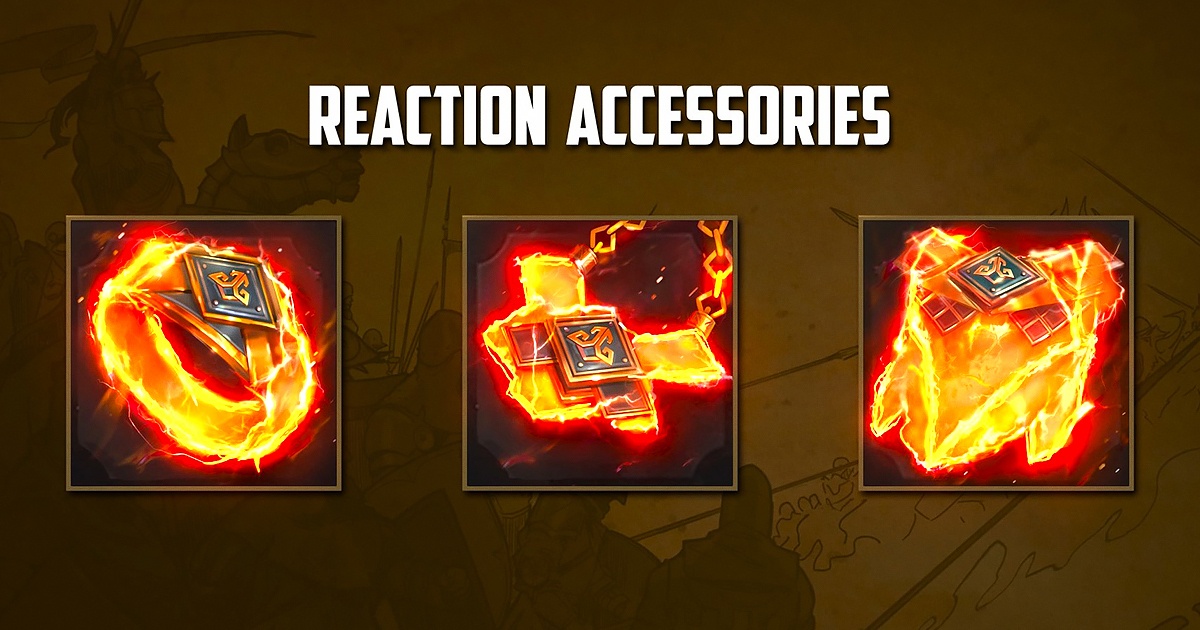 These tournaments will consist of various activities which will pit both the clan's members against each other in various aspects of the game, be it PvE or PvP content. Hence, clans will need to strategize and gear their champions accordingly. Clan members will earn Clan points when these Clan tournaments are active and their Clan is registered. These Clan points can be boosted depending on the activity. Certain activities will yield more Clan Points than other activities based on time and content. These can be checked at Objectives or Versus tabs. Clan leaders will need to coordinate with clan members to get the maximum points the fastest. Plarium has mentioned specifically that if both the Clans have an equal amount of Clan points when the tournament ends, the Clan who reached the amount first will win.
Clan V/S Clan Tournament Rewards
Clan vs Clan tournaments are going to have rewards for everybody in the Clan who participated in the various clan activities. However, certain minimum amounts of Clan Points have to be generated by the players to be eligible for these rewards. Clans will be placed in certain Tiers. These tiers will be relative to the Clan power and Clan global rankings. Clan members will be able to collect the Milestone rewards of the specific Tier their Clan is currently placed in. These also require a set number of Clan points achieved by the individual members. Once the Clan reaches this milestone as a whole, these rewards can be claimed by all the Clan members.
Apart from these Milestone rewards, Clan members can increase the quality of rewards by getting more Clan Points and beating the opposing Clan. The progress of Clan vs Clan tournaments can be tracked in the Versus tab. The Clan which emerges as the winner and the number of points by which they beat the opposing Clan, both will decide the quality of rewards obtained. Additionally, the Clan will be given an exclusive CvC trophy which represents the teamwork and hard work of all the clan members. This trophy will always be displayed next to the Clan's name.
Clan V/S Clan Tournament Exclusive Accessories
Two New sets of Accessories will be introduced to RAID. These new accessories are called BloodShield and Reaction. They will be exclusively limited to Clan V/S Clan Tournaments are rewards.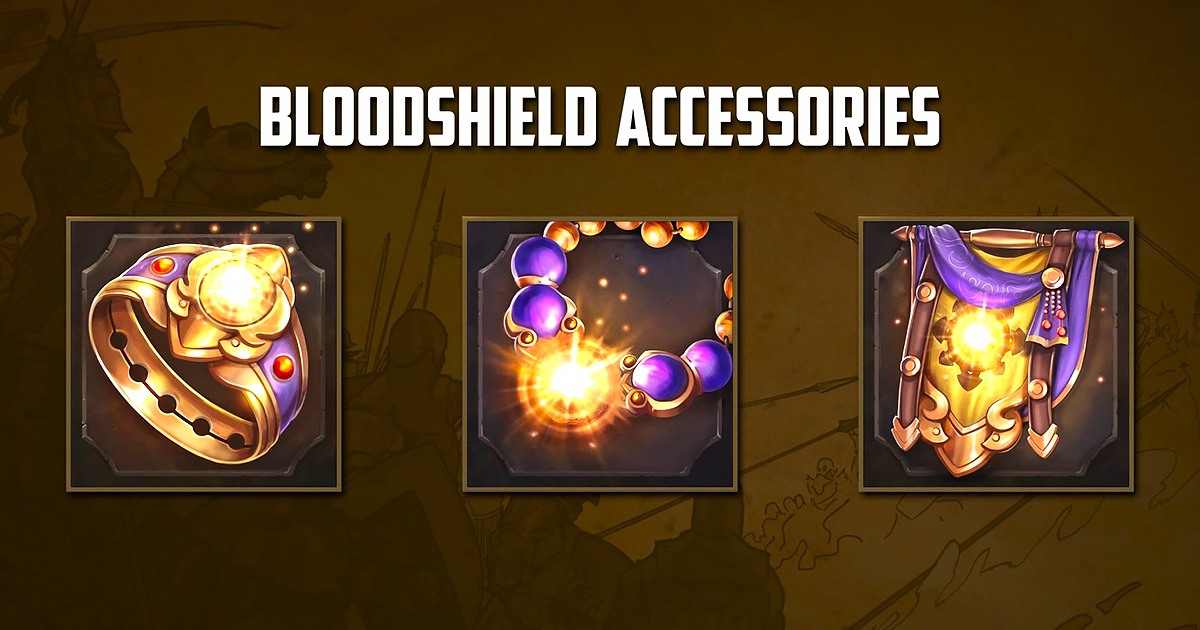 The higher your Clans tier and milestone, the better the rarity and quality of Accessories will be dropped in chests. Here are the properties of the Accessories:-
Bloodshield – Gives wearer

Shield

buff worth 5% of damage dealt after attacking (per Accessory), AOE damage gives 75% less Shield value.

Reaction – 25% chance to change

Critical Hit

into

Normal Hit

when attacked before the first turn (Per Accessory)
Other Changes and Fixes
Plarium has looked into ways to make Clans a better aspect other than just doing Clan Boss daily. They are taking steps in the right direction we feel and so will you, after reading these upcoming changes:
Clan Activity of the previous 7 days will be made available publicly in the Rankings tab of the Clan menu and will be visualized by the number of stars the Clan members earned.

Clan Boss rewards will be updated to show the whole rewards more accurately to the players.
Apart from Clan stuff, Plarium has also mentioned changes to Shield buffs. This will certainly affect certain champs which are prevalent in meta. Here are the changes in brief:-
If a champion has an active

Shield

buff but is granted another

Shield

but of more value, the Shield which has more value will take precedence and both the Shields will not combine.

The Shield which has a higher duration will always take precedence over other Shields of lower duration, no matter the amount.

This change will not apply to champions that generate Shield as their passive at the end of their turn as that will corrupt the champions passive and might leave them without a Shield buff at the end of the turn.
That is all for Patch 4.0. Certainly, some interesting stuff coming to RSL, isn't it? Well, Plarium has stepped up their game to provide players with more content and rewards.