Updates
Rise of Kingdoms x Dynasty Warriors Collaboration Coming in RoK Update 1.0.40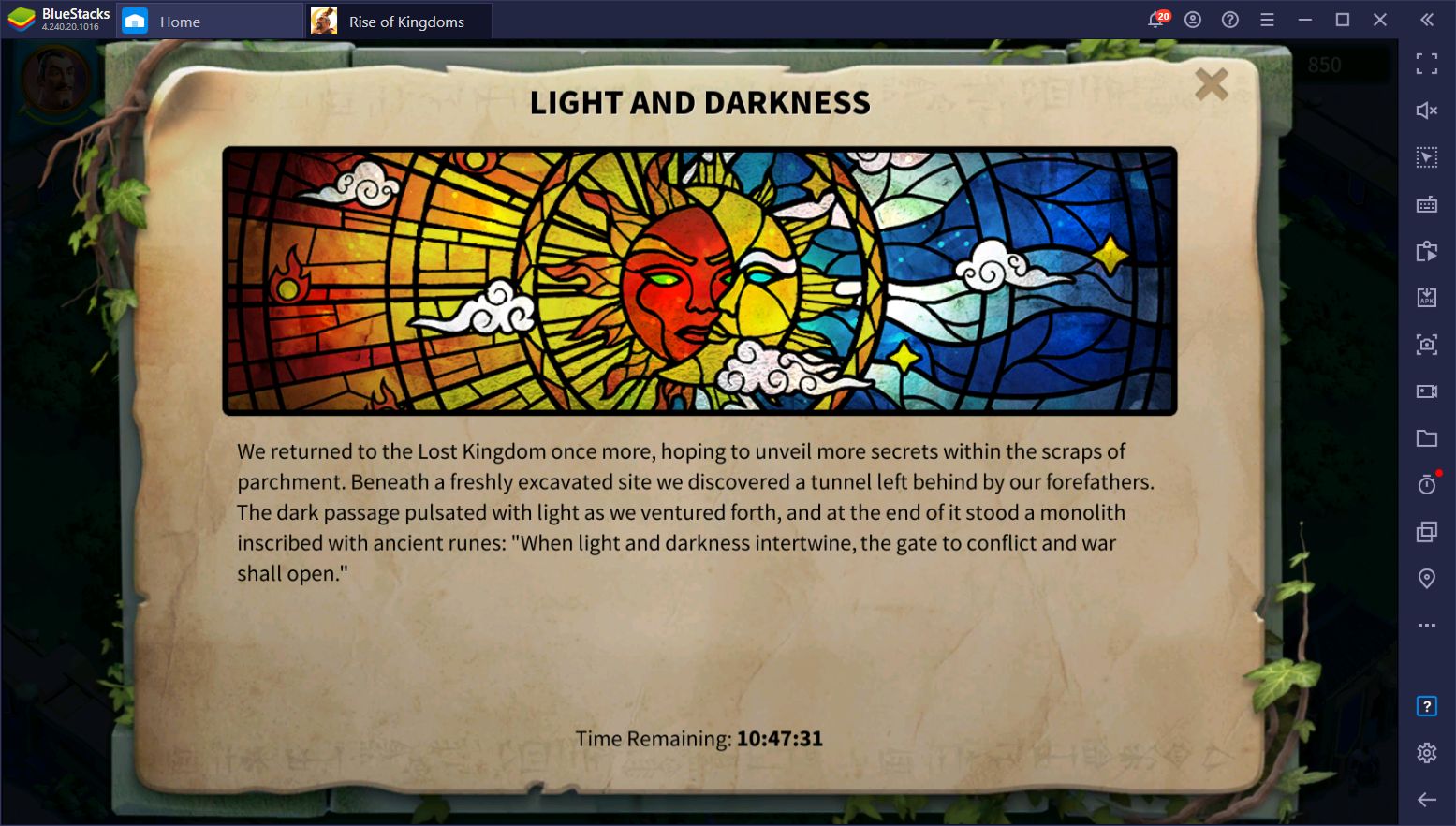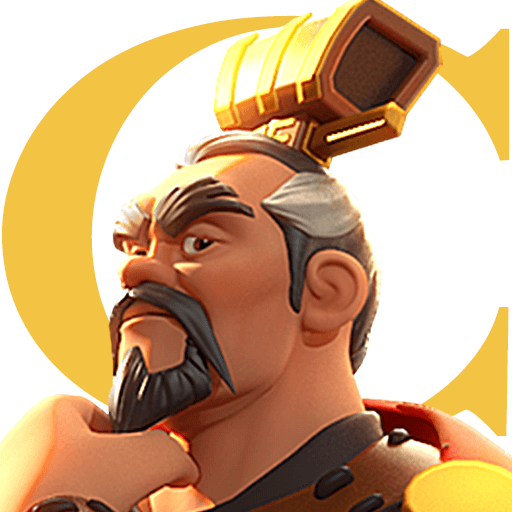 A major content update is coming to Rise of Kingdoms in the form of patch 1.0.40, which brings, of all things, an exciting collaboration with the popular musou hack n' slash game, Dynasty Warriors 9. This upcoming update also brings tons of optimizations to several events that have been added in the last couple of patches, including Lost Kingdom and Golden Kingdom, as well as optimizations for certain commanders and other features.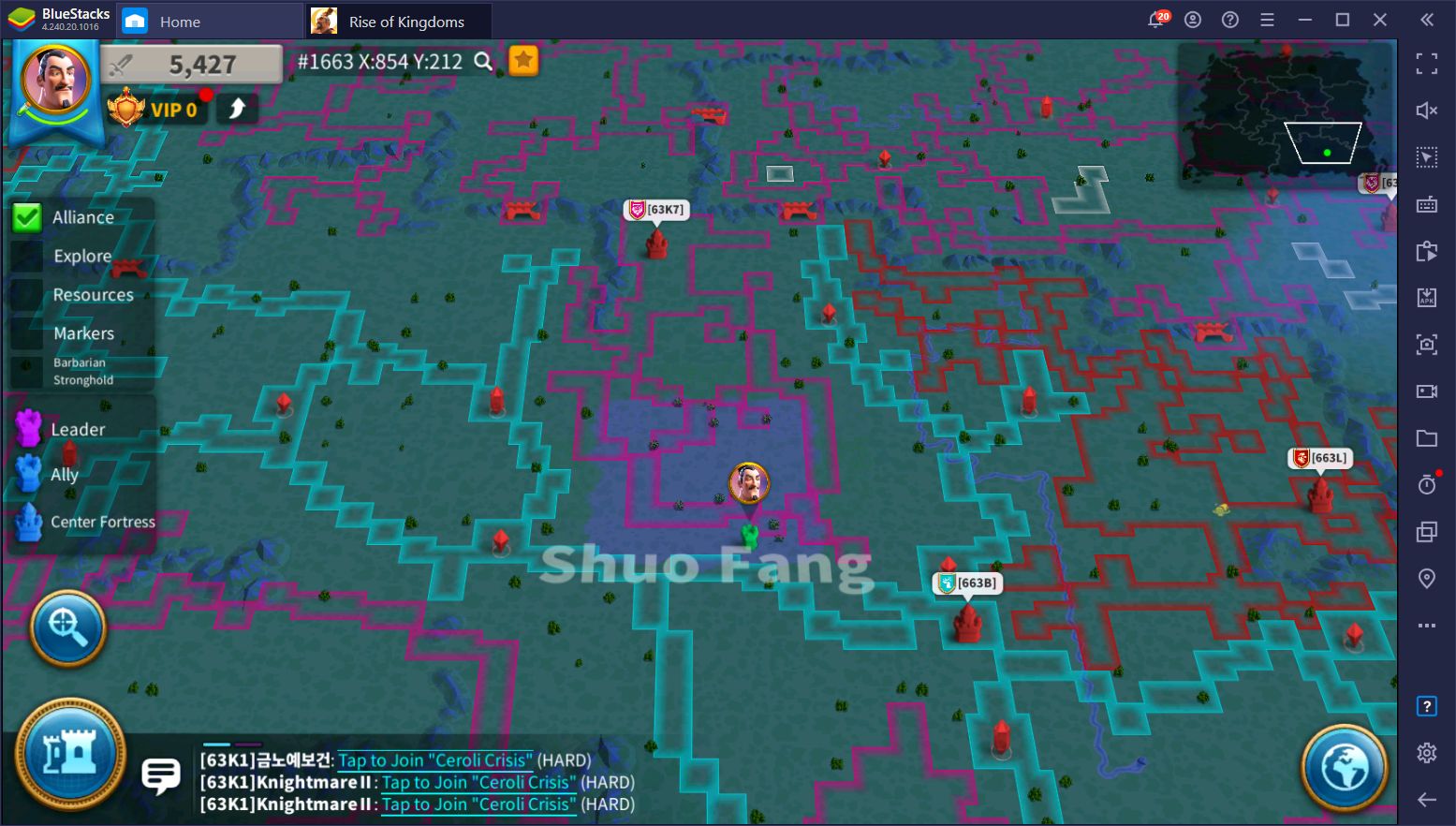 There's quite a lot to find in the November 18th Rise of Kingdoms patch 1.0.40, so let's get started.
The Rise of Kingdoms x Dynasty Warriors 9 Collaboration Event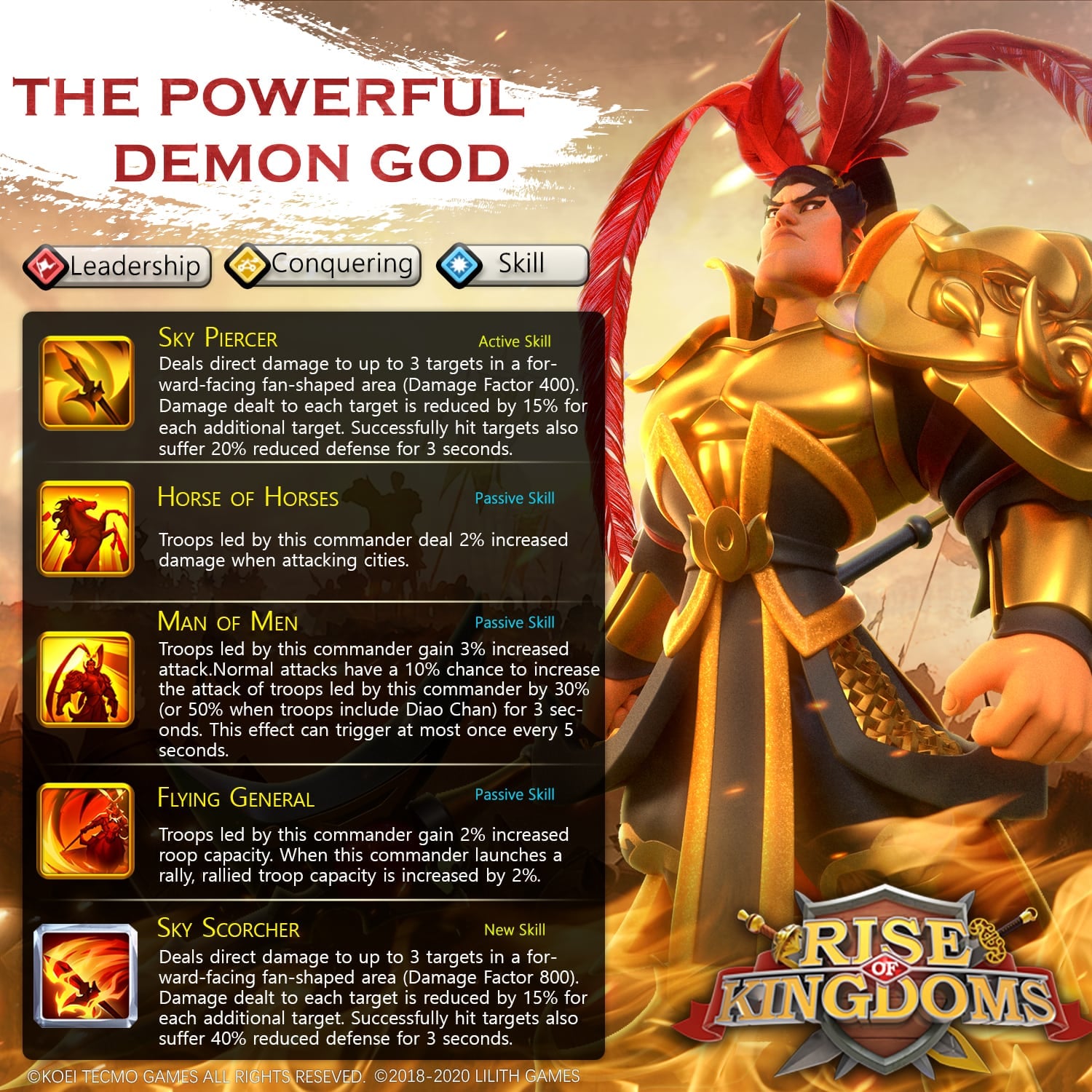 A week after the update lands, Rise of Kingdoms will be hosting a collaboration event with Dynasty Warriors 9, offering players a chance to unlock two characters from the renowned hack n' slash title, Lu Bu and Diaochan. This event will offer lots of challenges and missions that players can complete in order to score the latter for free, as well as many other prizes. Moreover, the shop will have several limited bundles available for the duration of the event, which anyone can buy to instantly unlock both Epic Commanders in one fell swoop.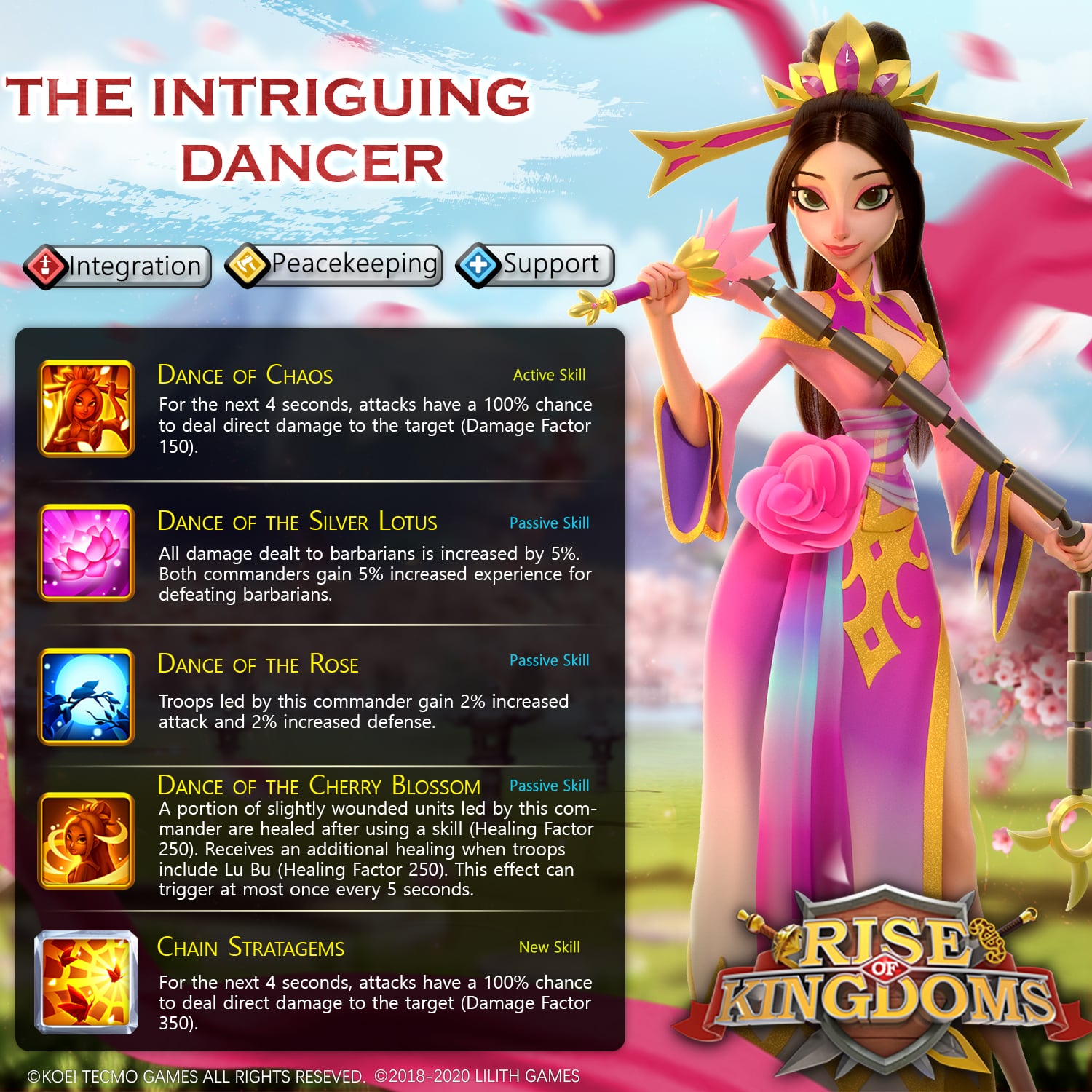 Lost Kingdom Changes
In order to improve the new Lost Kingdom mode, the devs have made certain adjustments under the hood. Specifically, they've tweaked the rewards from participating in this mode so that players will receive more equipment-related prizes that will allow them to craft better gear. Additionally, there are some modifications to the Lost Kingdom achievement progressions that will take effect in the next season. Moreover, for balancing purposes, all governors with a power over 150 million will now be considered as having only 150 million when matchmaking.
Other minor changes for this aspect include UI and visual updates to make the mode both more aesthetically pleasing, as well as easier to understand at a glance.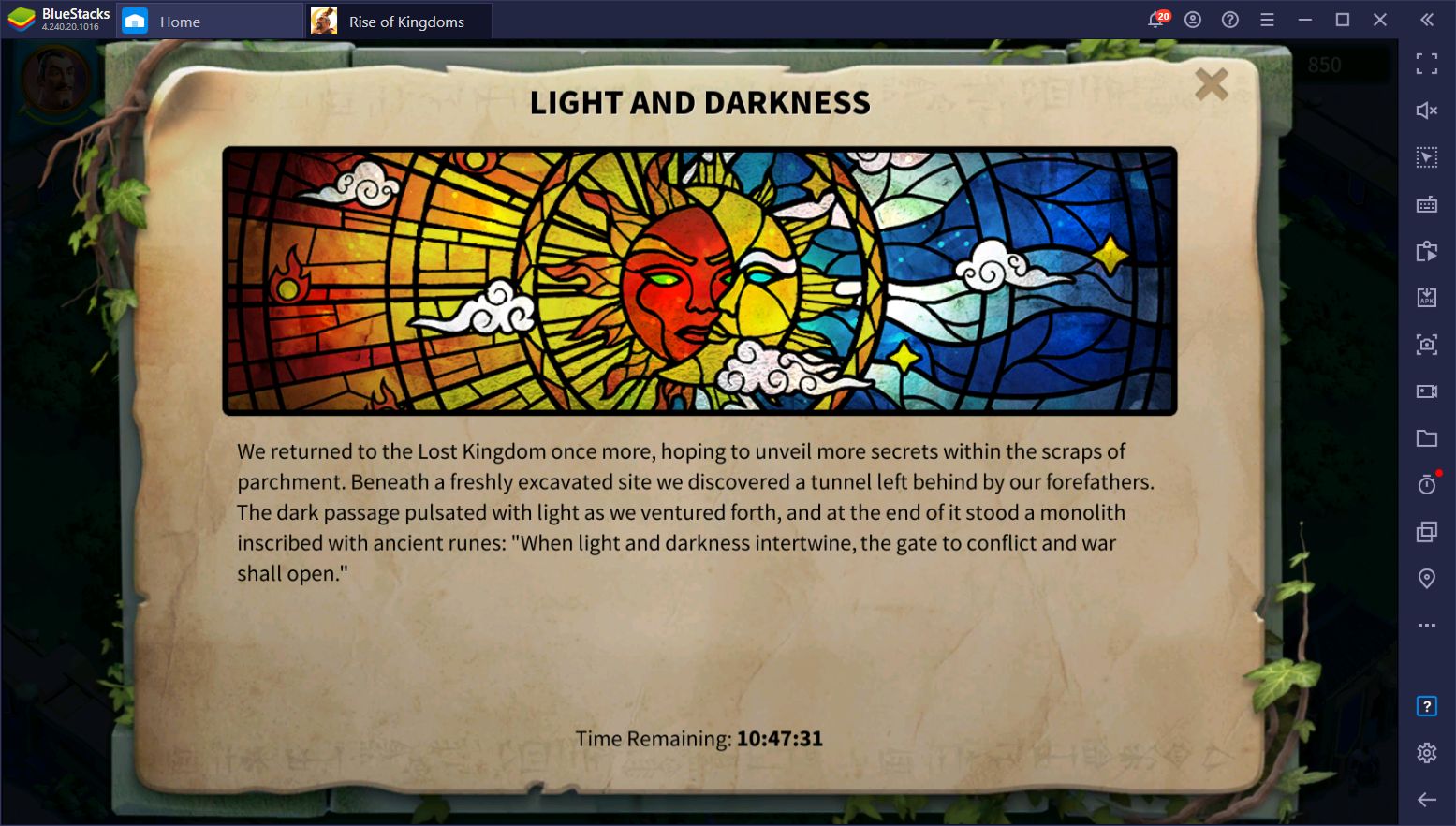 Golden Kingdom Changes
The majority of the changes in this category come in the form of adjustments to make the Golden Kingdom mode easier for the newer governors. Particularly, the difficulty of the Guardian battles here will now scale according to the current kingdom's age, and the Healer's Hut will now restore a set amount of HP to troops. Additionally, the prices of some relics have been adjusted to make them more affordable. And lastly, the team has made several optimizations to the Reinforcements Camps, allowing players to click on troop portraits to quickly see a breakdown of the units types assigned to it.
Kingdom Migration Adjustments
In the past, players migrating to other kingdoms could lead to power imbalances and unfair advantages over newer governors. To remedy this, Lilith Games is making a few changes.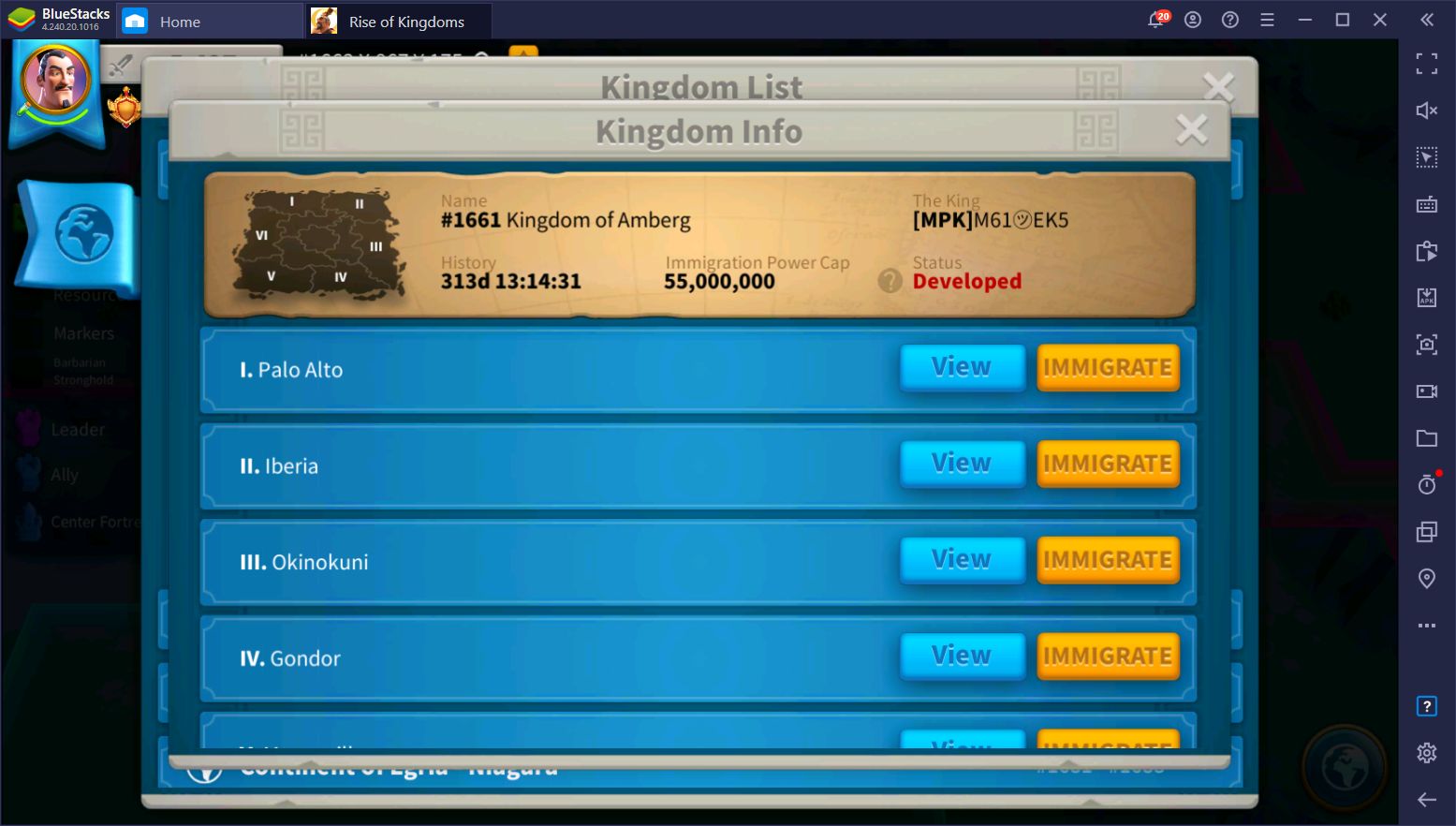 The first change involves the interface for the kingdom info. Specifically, players can now see with better detail most of the important information for any kingdom, including its migration rules, and their status.
The second change is a bit more complicated and revolves around the combined power of all the players in a kingdom for determining its migration rules. In this sense, during the early stages of any continent (when its kingdoms are all either in the "Nascent" or "Developed" phases), there will now be two "Rising Kingdoms". By combining the power of the top 300 governors in every kingdom, the top two of these will be tagged as Rising Kingdoms.
The Rising Kingdom status restricts players with over 10 million power from migrating to them. This restriction persists for as long as the specific kingdom retains its Rising status. However, this status updates in real-time as players increase and decrease in power throughout the course of the kingdom's lifetime.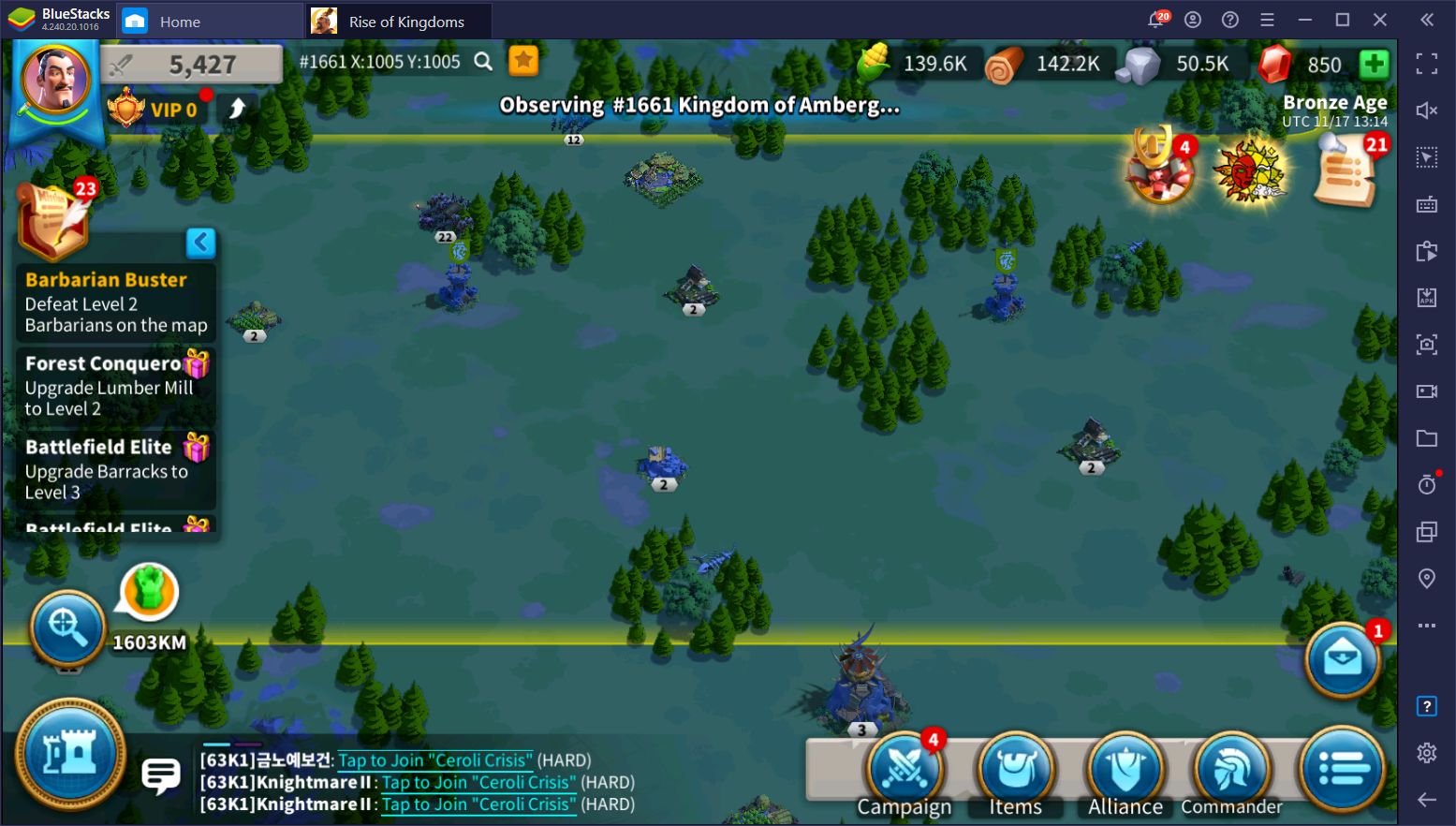 Last but not least, the restrictions for migrating to older kingdoms have been lifted. Players who wish to do so can now freely migrate to older kingdoms in the same continent, regardless of if they have the "Developed" status.
Commander Fixes
With patch 1.0.40, commanders Harald Sigurdsson and Zenobia have had fixes to the description of some of their skills, making them more accurately reflect their true effects. These fixes are for the former's passive skill, and the latter's expertise skill.
Moreover, Artemisia I's active skill received a slight adjustment. After the patch, her "Battle of Salamis" skill will now deal damage to all her troops with a factor of 300, while also dealing damage to up to 3 enemies in a frontal cone area with a factor of 800. This makes it so that Artemisia's self-damage is decreased, while still retaining its lethality in combat.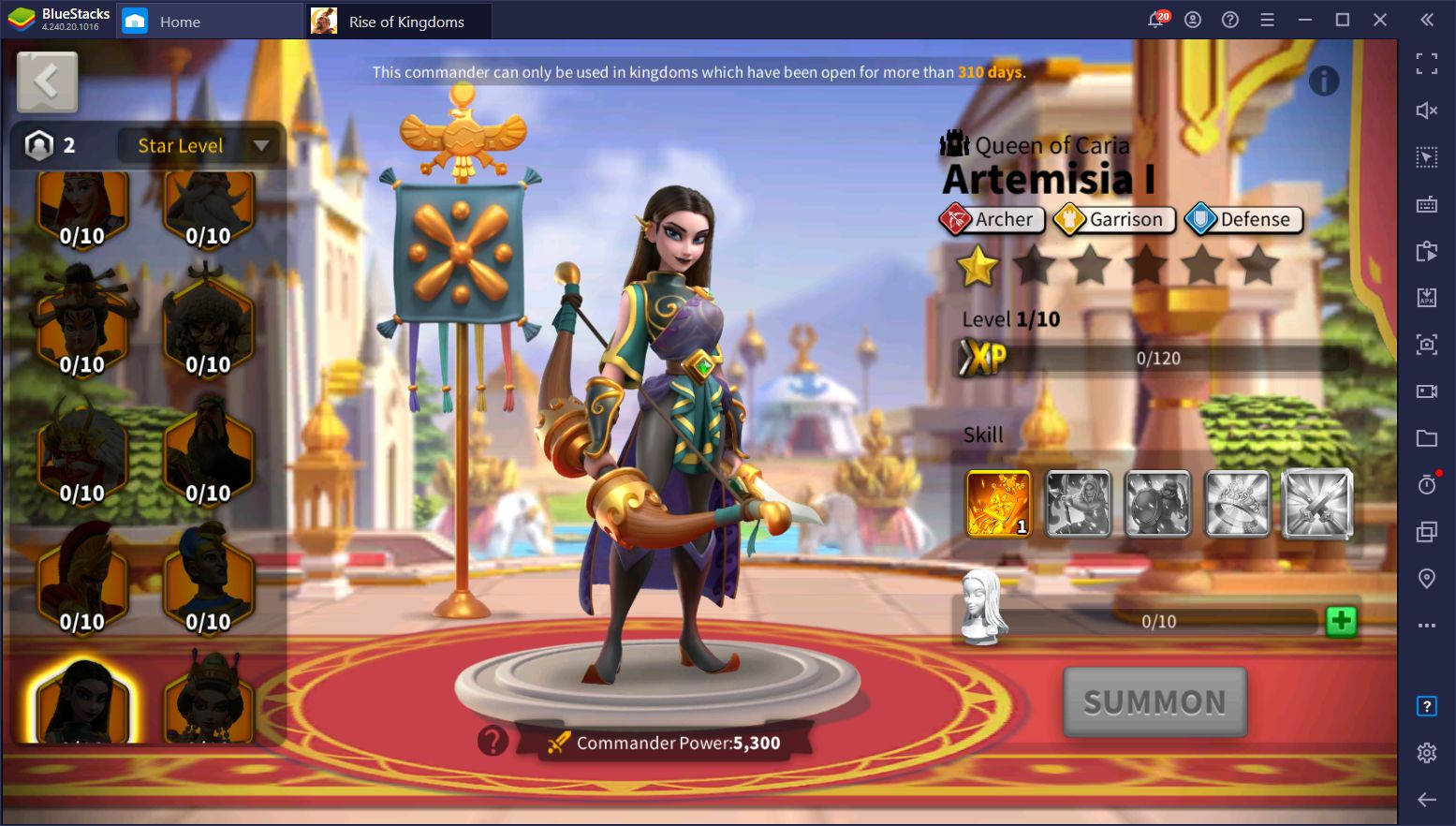 Miscellaneous Changes
Rise of Kingdoms 1.0.40 also brings a ton of smaller changes, both to improve existing features as well as to add new ones. Some of the most important of these miscellaneous changes include:
The ability to leave rallies at any moment.
Additions to the alliance menu that will allow people to see how many members are currently online.
The availability of four new 7-day supply items, each corresponding to a specific resource type. These items are limited edition and players will only be able to purchase two of each. They will be in rotation across all the kingdoms for a limited time.
There are 4 new accessories coming to the game: "Karuak's War Drums", "Seth's Call", "Wind Scars", and "Ancient Stratagems".
The gold required to craft normal and advanced equipment in the forge has been reduced.
Alliance commanders can now sort their active applications by several relevant factors, including power, number of kills, and by time applied, among others. Moreover, only the leaders and officers will now receive application notifications.
When venturing in expeditions, your currently-selected troop formation is now saved if you exit the mode. Moreover, if your unit availability changes while you're away, these changes will be reflected in your expedition troop arrangement when you return.
There have been several performance optimizations to remedy the lag from having too many units on the screen at the same time.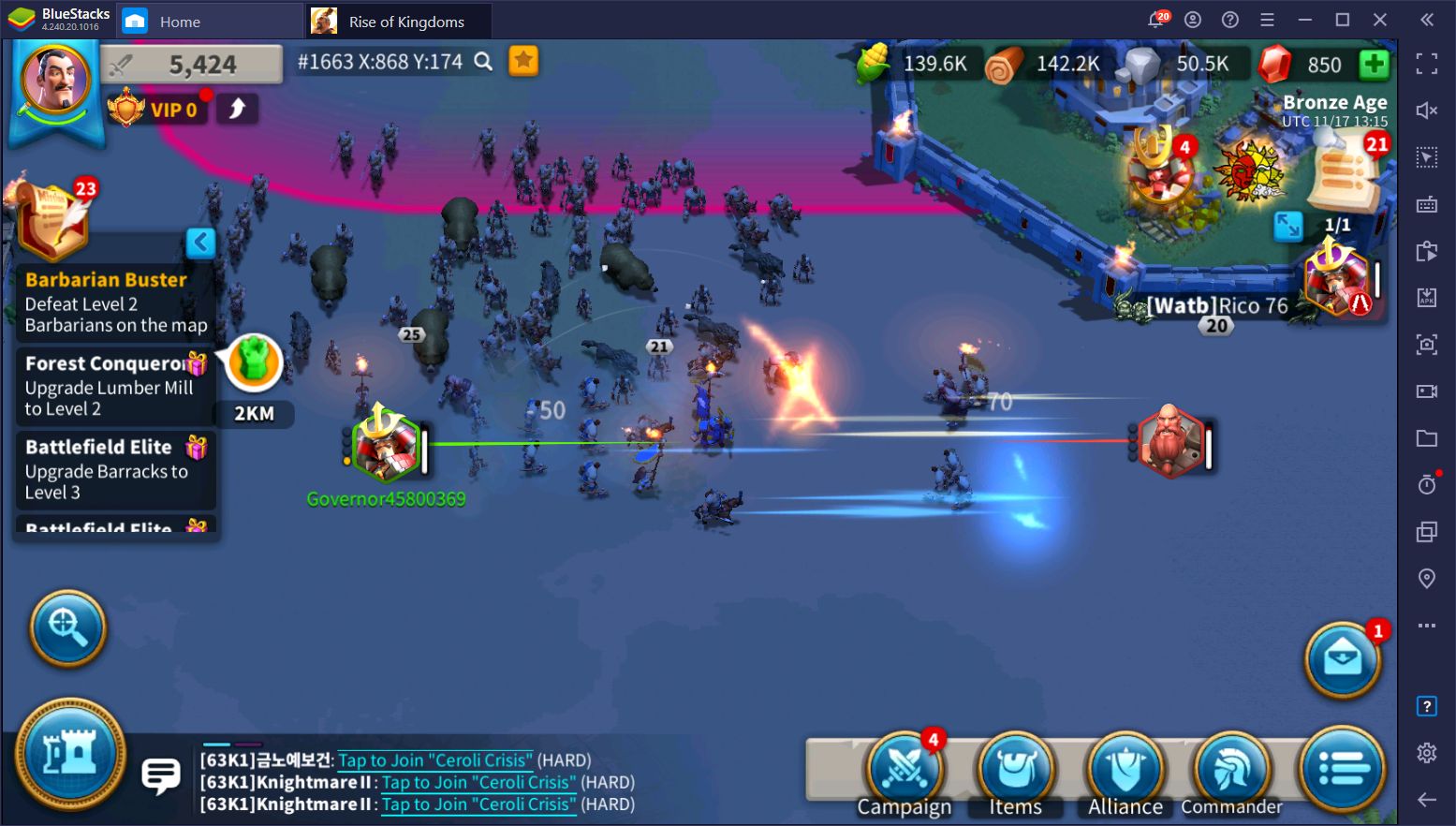 The 1.0.40 update for Rise of Kingdoms is bringing lots of new awesome adjustments and optimizations to the popular RTS game. The update itself is scheduled for release this November 18th, with the Dynasty Warriors 9 collab beginning a week from then.
What do you think of all these awesome changes that are coming to Rise of Kingdoms? Let us know in the comments section below!