Updates
Rise of Kingdoms Halloween 2020 Event Guide – How to Participate and Obtain all the Loot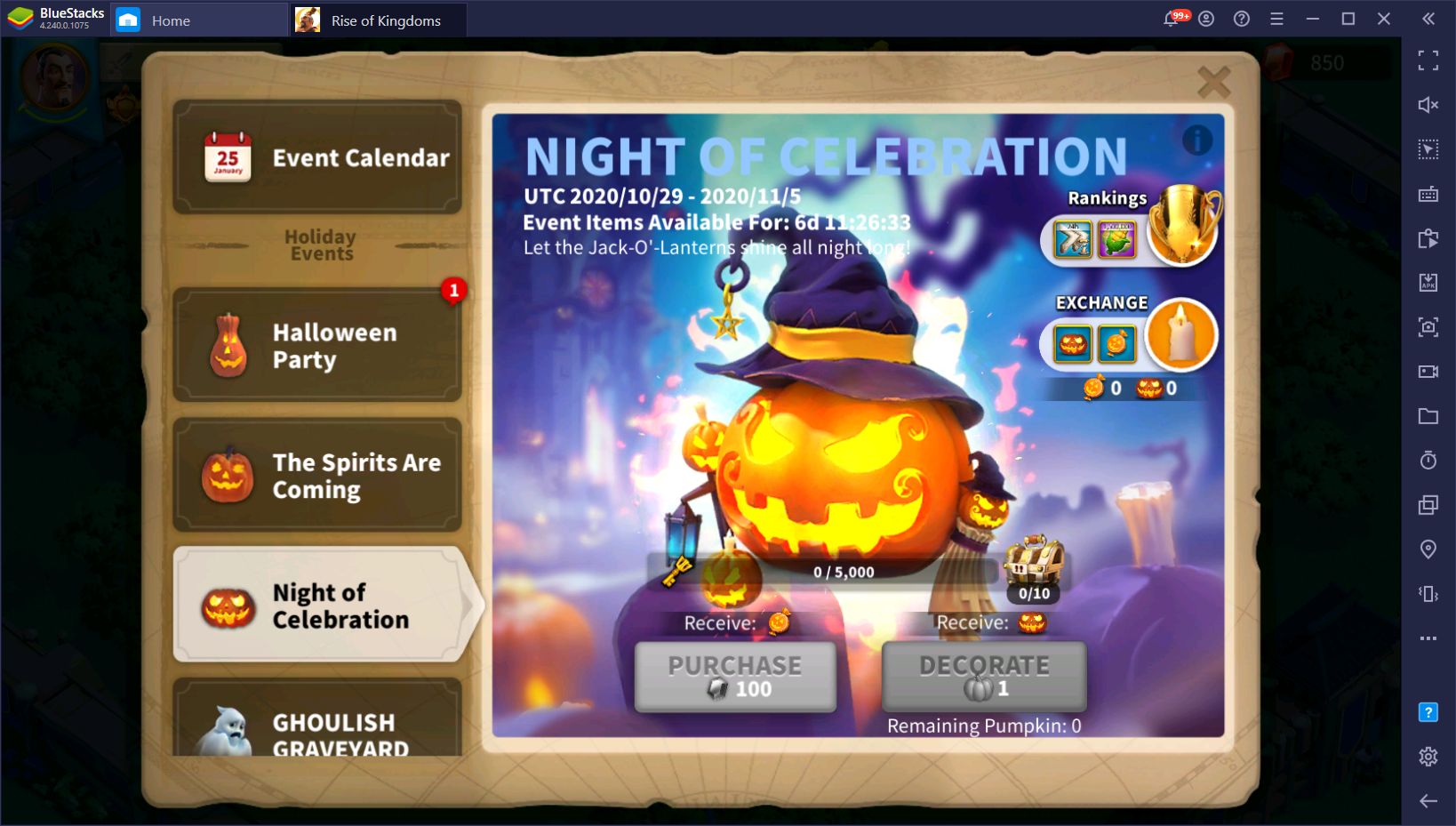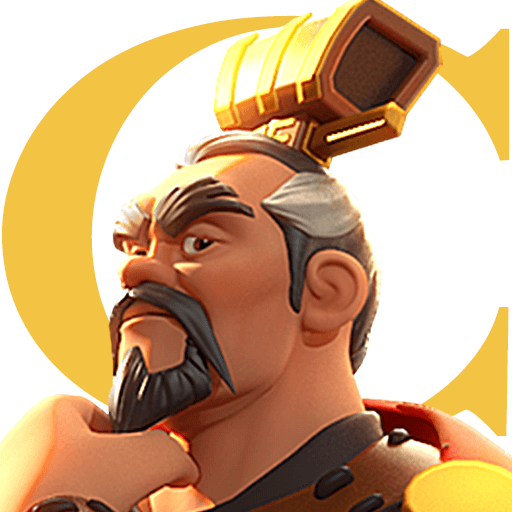 The Halloween season in Rise of Kingdoms has just begun, giving players 5 different interconnected events that they can participate in and receive some awesome loot for their efforts. In this guide, we're going to explore each of these events and show you how to complete them in order to score the most amount of loot.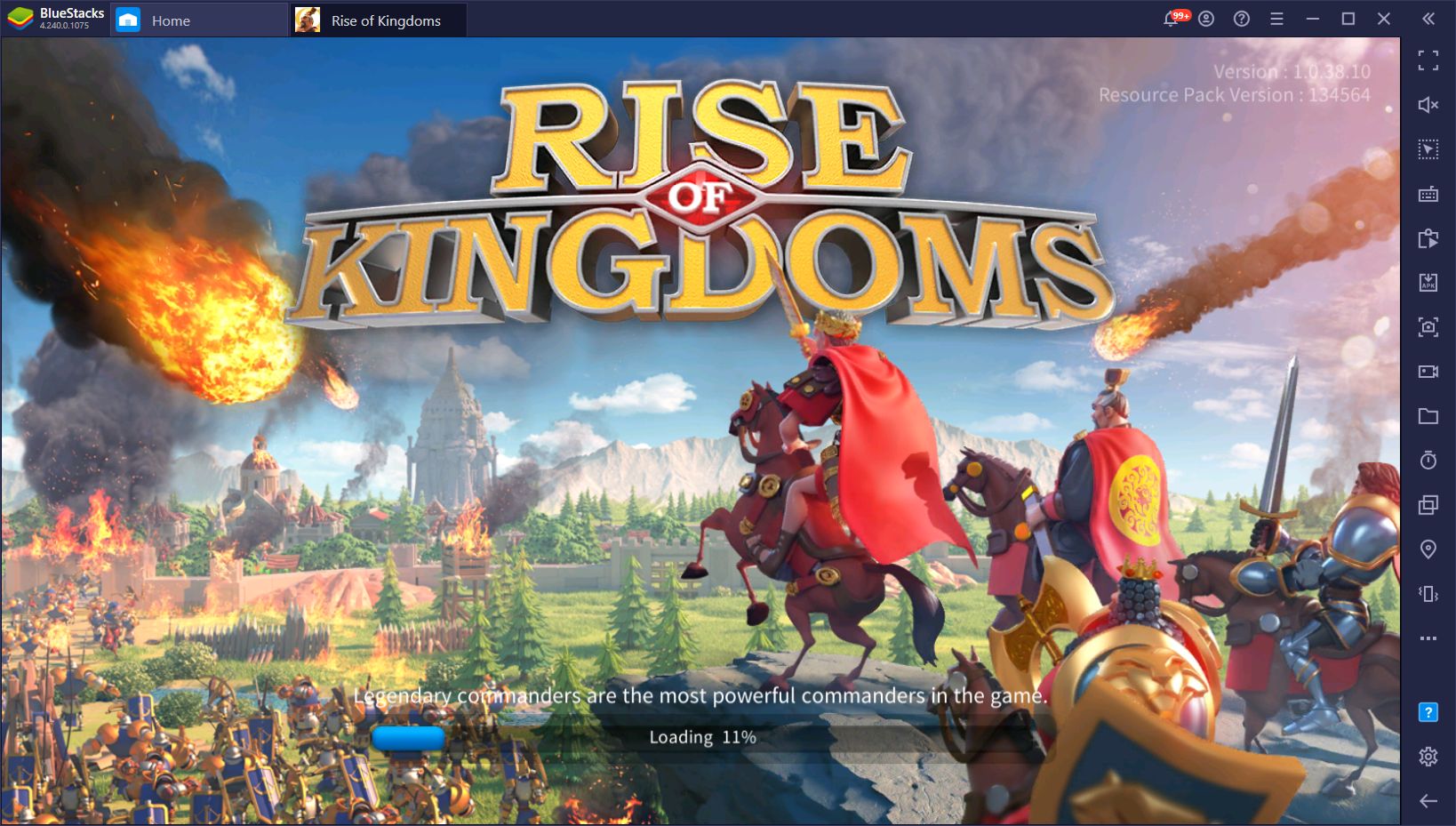 Halloween Party
This part is pretty much standard in any Rise of Kingdoms major event, and simply consists of reaching certain progression milestones during the event period in order to score some sweet, sweet prizes. Since these milestones are part of activities that you'd do regardless of the event, they're usually pretty easy to complete without having to go out of your way.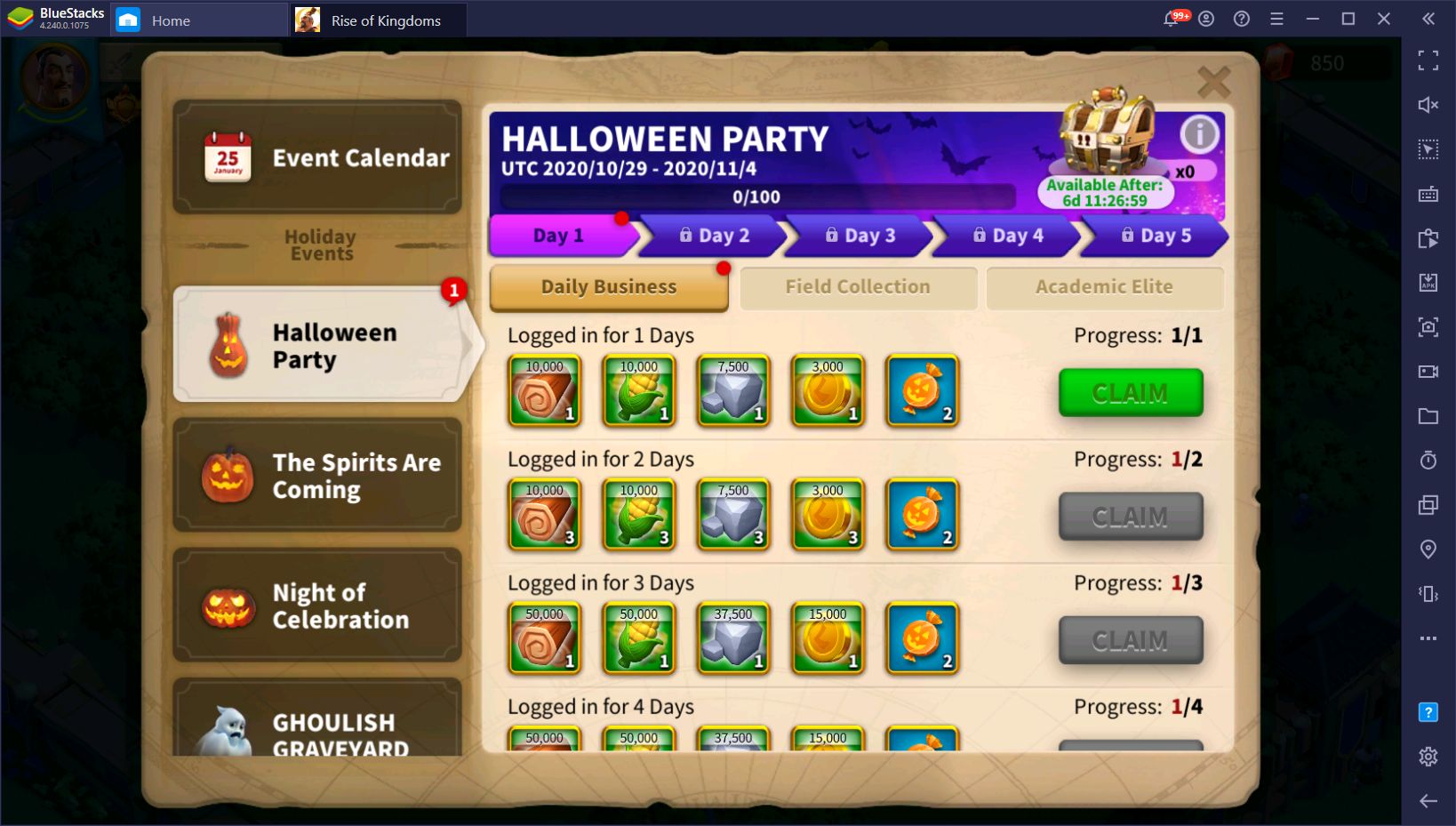 The Halloween Party milestones are divided into 5 days, with new challenges appearing every day. Once you reach a certain milestone, you can go to the event menu to claim your prizes, which often include resource packs, speedups and, on this occasion, special Pumpkins and Halloween Candy currencies, which are exchanged elsewhere.
The Spirits are Coming
This event is pretty straightforward and simply involves participating and completing all the other events in order to unlock some awesome additional prizes. The best reward you can get includes a permanent city skin, the Creepwood Cabin, which gives all governors a nice 5% bonus to infantry attack, while reducing defense against archers by 5% as well.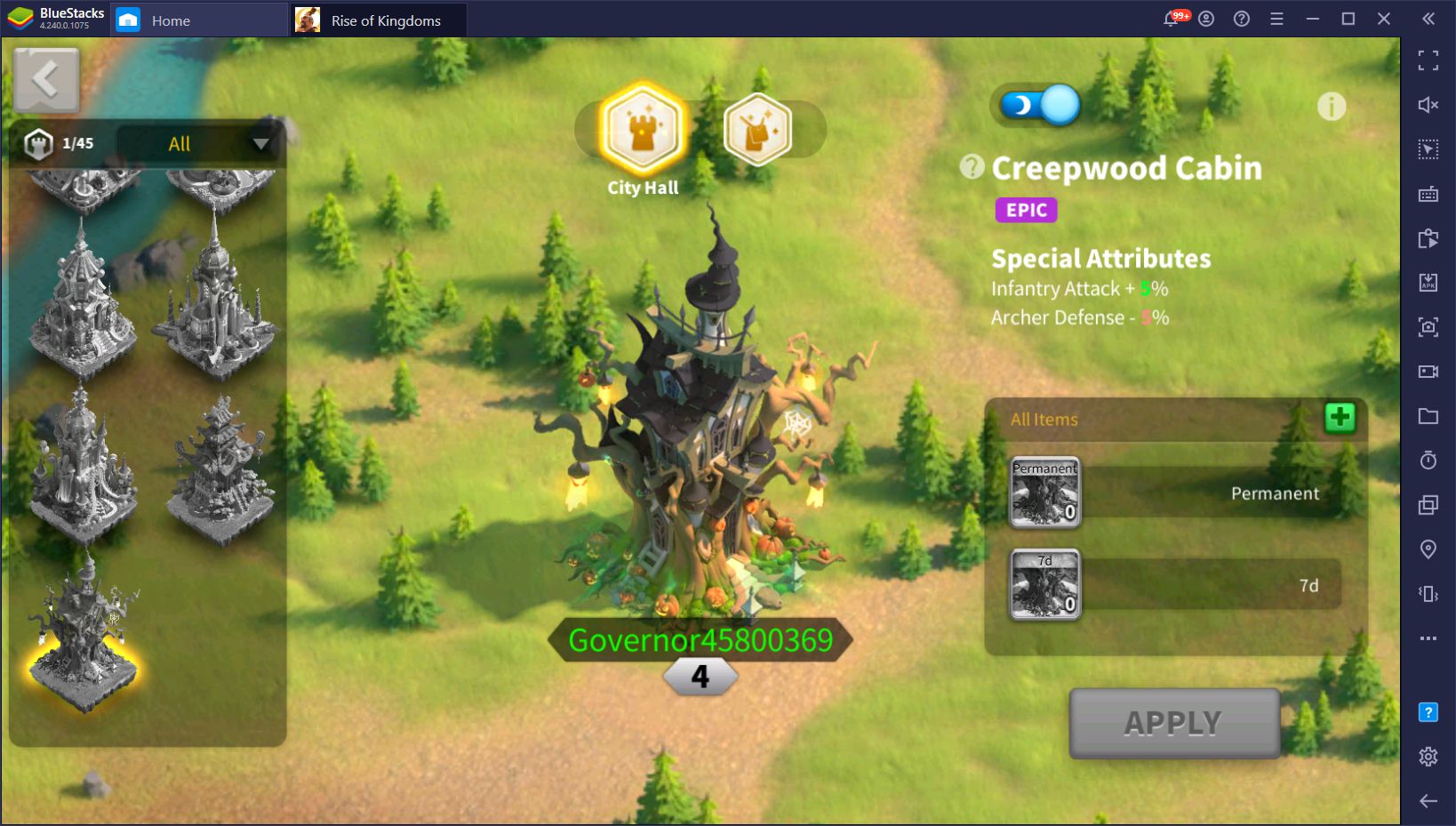 Night of Celebration
In this event, you can purchase seasonal currency using either Pumpkins or gems. You can buy Jack-O'-Lanterns with Pumpkins, and Halloween Candy with gems. For every unit you purchase, you'll accumulate Chest Points and, once you get 5,000 points, you and your alliance will be able to open a special chest that can contain resource packs, speedups, golden keys, and others.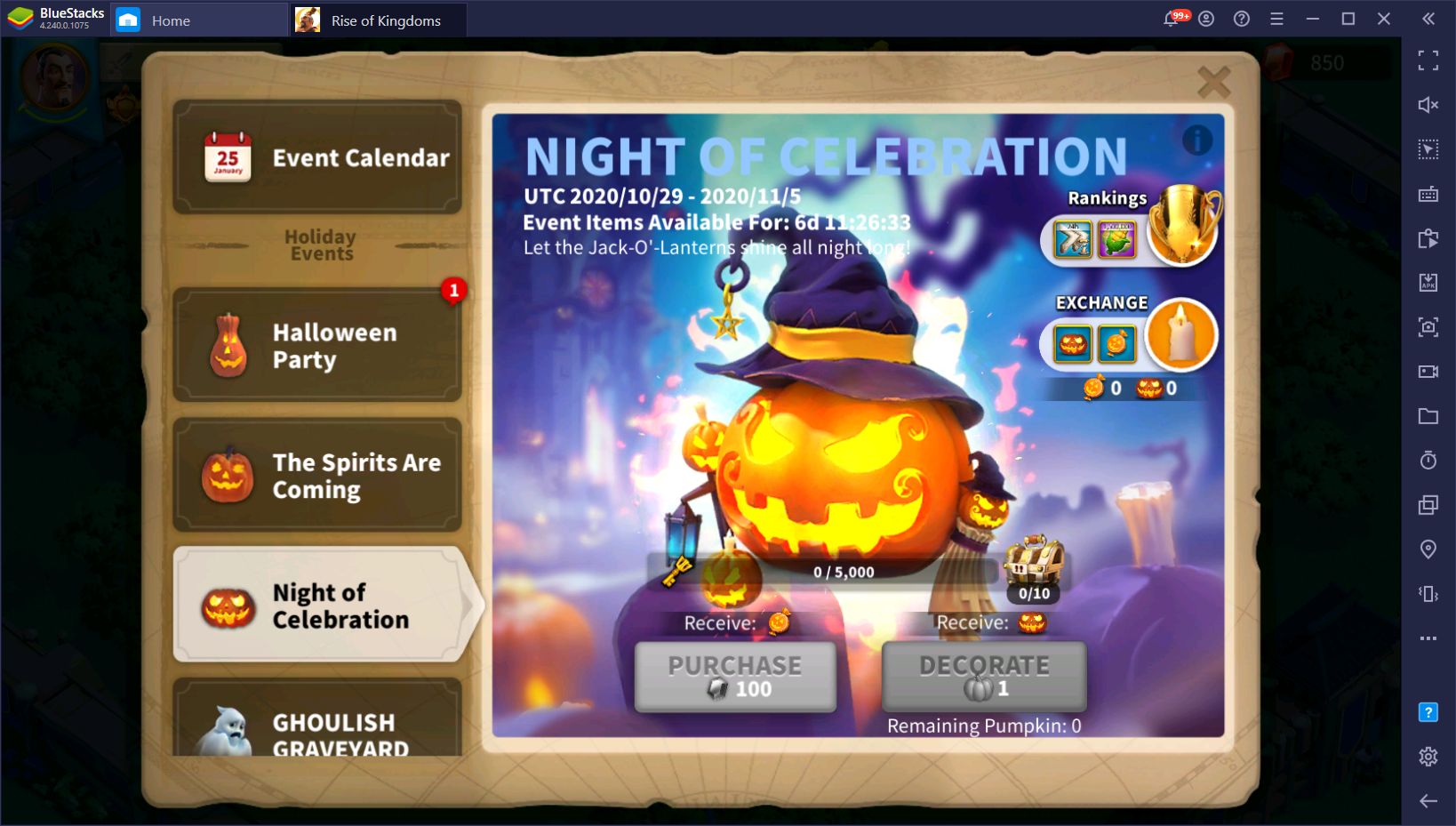 Every player can only open up to 10 chests during this event, though they can continue purchasing currency even after they have opened the max number.
Ghoulish Graveyard
In this quest, you must explore the Haunted Graves that randomly appear on the world map, after which you'll get a quest from a ghost. By completing these quests, you'll receive different rewards, as well as a Witch Hat. Once you gather 5 hats, you can summon an Evil Witch that you can attack, either by yourself or with your alliance via a rally. Every Witch you defeat gives awesome rewards, including the coveted golden keys.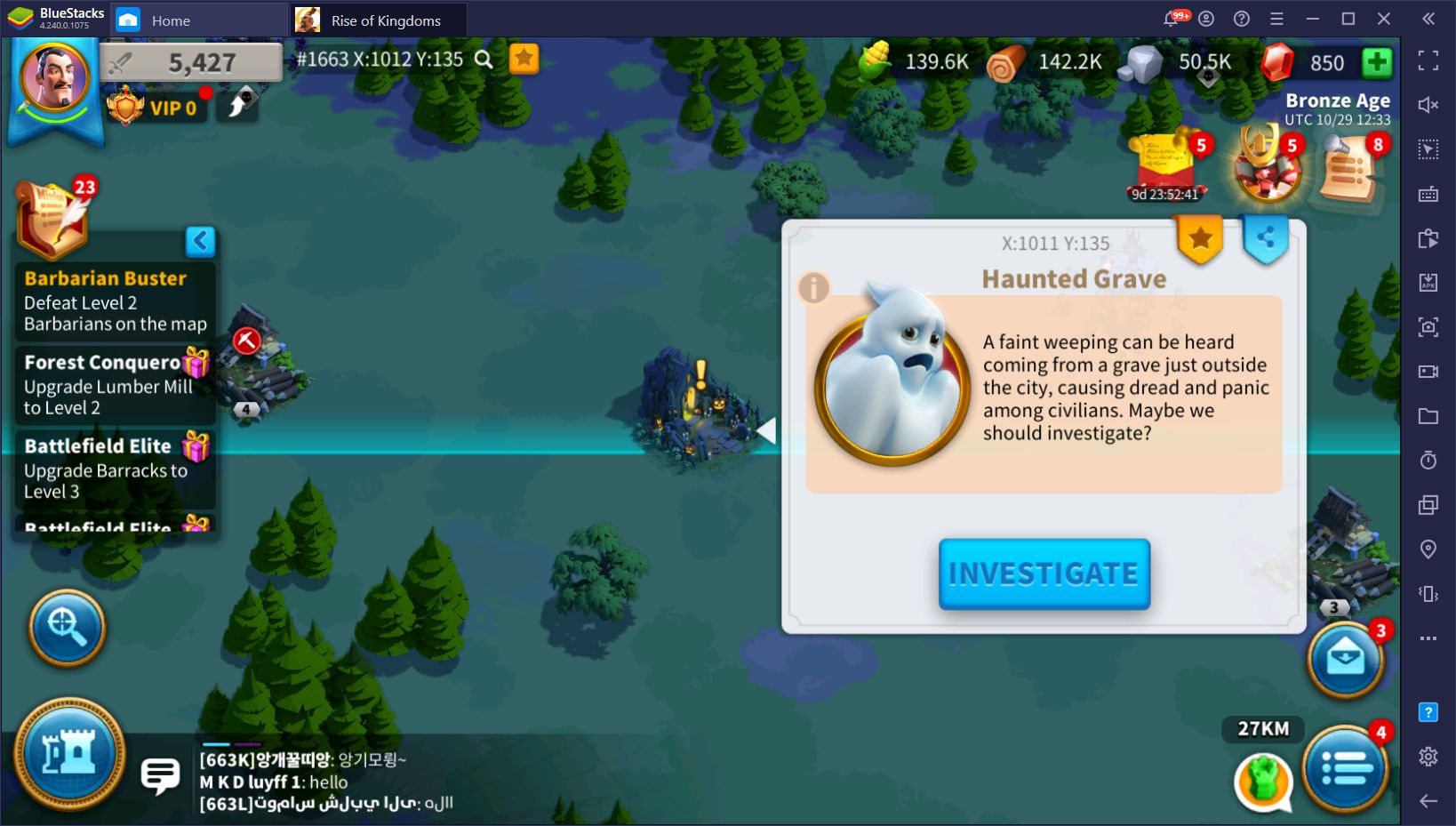 Haunted Pumpkins
This one is pretty simple. For every barbarian you defeat, every resource point you gather from, or every time you collect your production in your town, you have a slight chance of receiving additional Pumpkins, which can be used in the "Night of Celebration" part of the event.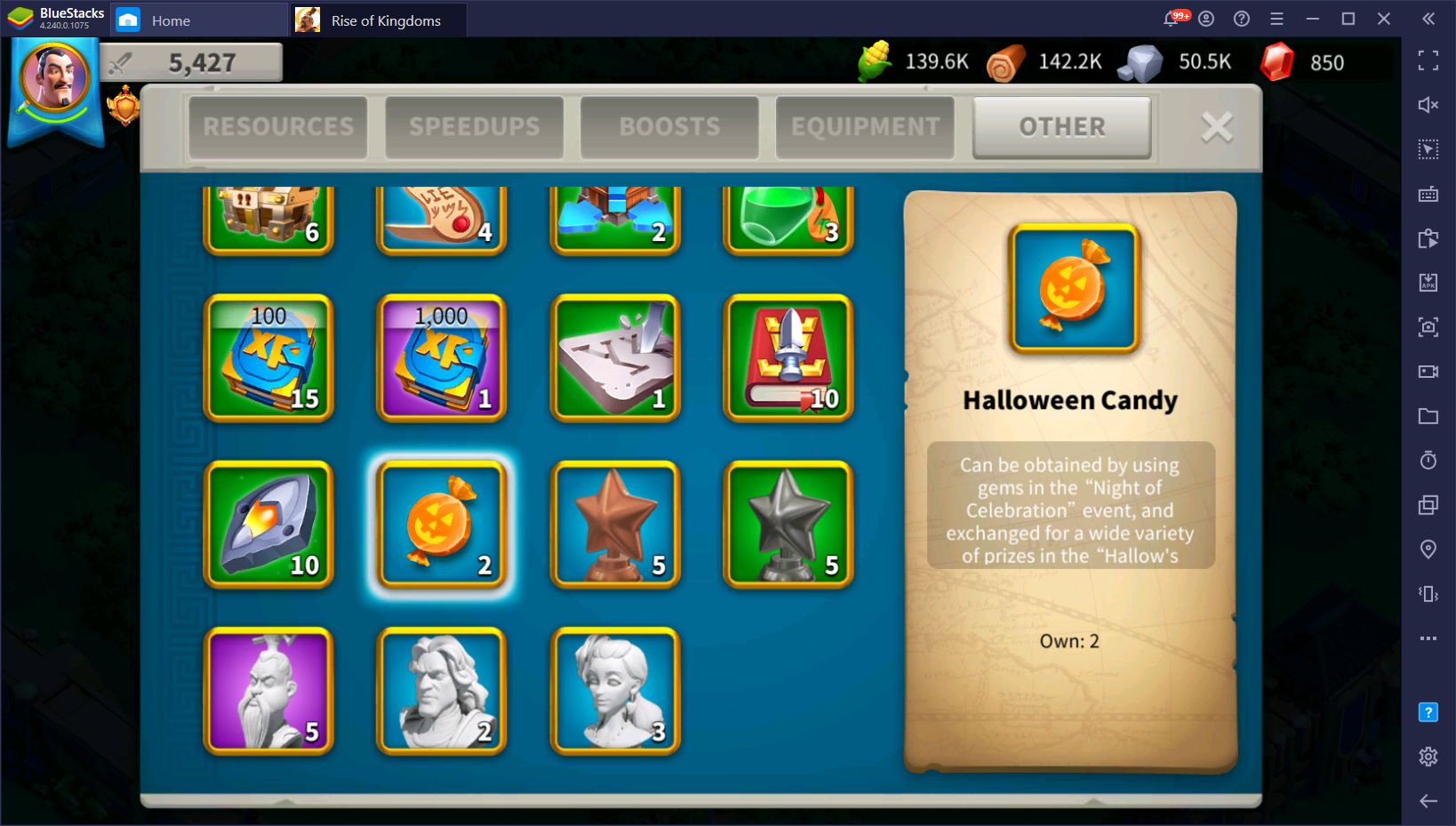 Hallow's Eve
Last but not least, this is where you use your hard-earned Jack-O'-Lanterns and Halloween Candy to purchase awesome prizes, including the aforementioned Creepwood Cabin permanent skin, as well as other awesome goodies.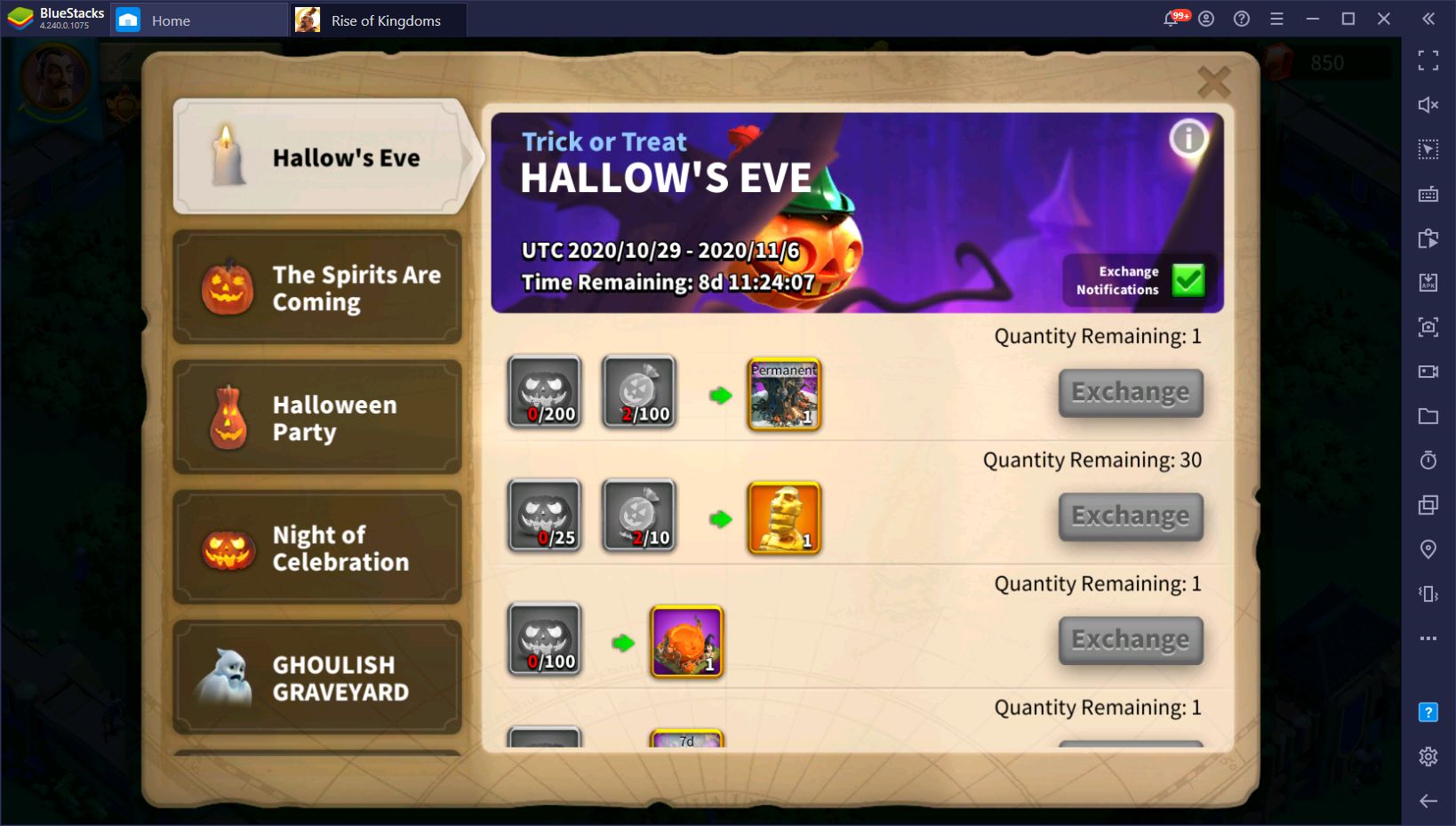 The Halloween Event in Rise of Kingdoms will go from today, October 29th, to November 2nd, which is next Monday. So you better get started if you want to score as many prizes as possible!