Updates
Rise of Kingdoms Update 1.0.57 – Museum of Wonders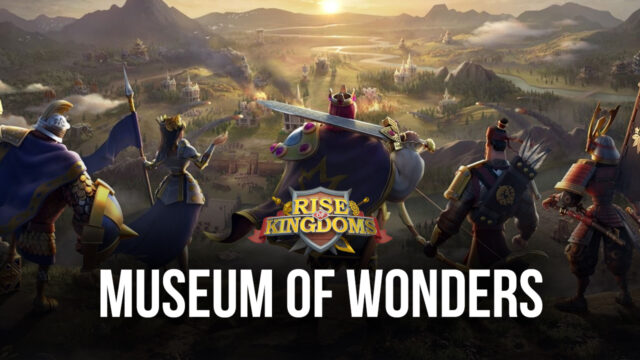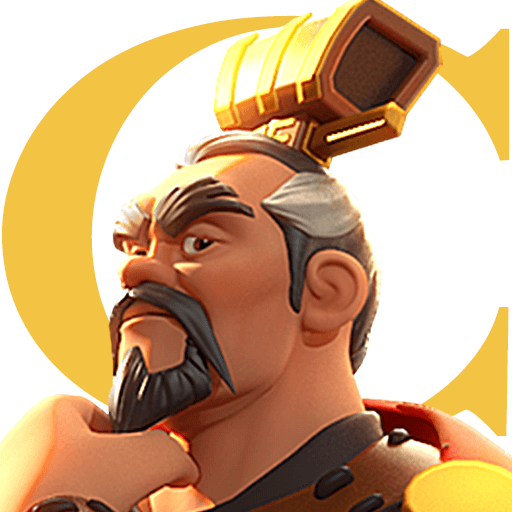 A huge patch is coming for Rise of Kingdoms with its monthly updates and this month's update is titled Version 1.0.57 – Museum of Wonders. Players can already pre-download the patch data to claim some juicy rewards in the MMO stylized Strategic RPG title by LilithGames. The currently scheduled date is set on 16th May 2022 but the update scheduled can also change. Players can expect a variety of new events designed around the Museum Day theme as well as more bug fixes and optimizations for current events and game modes.
Museum Day Series of Events
Players can check out the various events that are currently running or going to be starting in the coming week by going to the Event calendar on the top right-hand corner of the main menu. Museum Day is being celebrated graciously in Rise of Kingdoms and all RoK governors are invited to take part in a series of events taking place within 2 weeks after the update is done.
Museum day is the day for gaining more knowledge, learning about different cultures, and religions, as well as going through history to learn from mistakes. Some amazing events coming with the Museum of Wonders update are as follows:
1) Pursuit of Knowledge: These will be some different quests given to the player each day in honor of Museum Day and players can earn huge rewards.
2) Treasures of the Museum: Quests are given for 7 days straight for some great rewards.
3) Precious Pottery: An Alliance event where players can earn points to redeem rewards for both themselves and their Alliance members.
4) Masters of Craft: Collect the event currency called Clay and exchange it for rewards in the exchange shop.
5) Number 1 Collector: Epic City Theme Choice Chests can be collected as part of the main rewards in this event.
6) Treasure Hunt: Guide your scouts using a lambskin map to find the hidden treasure buried around the world. Explore and collect some amazing rewards.
7) Race Against Time: A brutal bloodbath that will test how many barbarians players can kill in the shortest period of time.
New Event – War of the Ruins
A brand new event that is going to be running for the first time in the history of Rise of Kingdoms titled War of the Ruins is going to be starting within 1 week of the update after 16th May 2022. The event description reads "On the ruins of an ancient battleground, the sandstorm blows fierce. Here, warriors of many kingdoms gather, crossing earth scorched by the fires of war, recruiting mercenaries to fight for the ultimate glory!". Players can check the event calendar to get the exact dates. Here are some takeaways about what the new event will comprise:
8 players can participate in War of the events with each player selecting 1 troop of their choice at a time. Players can only participate solo.

As players will have a limited number of troops, Mercenaries will be deployed randomly on the battlefield and players will have a chance of recruiting them to expand their troops. Players can also recruit troops of the enemies they defeat and add them to their army.

All troops that are on the battlefield will be given a random skill.

The entire battlefield is a blood bath with the Fires of War dealing continuous damage to troops that are caught in the warfare. Only the last remaining troops will survive and be declared victorious.
Lost Kingdom Optimizations
Some optimizations coming for Season 1 of Endless War:
The number of kingdoms in a season changed from 8 to 4, with a new map providing a brand-new gameplay experience.
All-new kingdom technologies can grant powerful buffs to kingdoms in development and in battle.

New Arena events: Slay barbarians within the time limit and challenge Chieftain Lohar to win bountiful rewards for yourself and other kingdom members!
Season of Conquest Story New Event and Changes
Heroic Anthem Power Up Event – A new pioneer event is being launched for the Season of Conquest Story. As this is a pioneer event, players who are currently playing in the Season of Conquest have a chance to be among the first ones to test out this game mode. Of course, this means that the players will also get Pioneer rewards on top of the normal regular rewards.
All-new ranged combat

: Story-exclusive commanders can command siege units to build Arrow Towers, allowing the player to destroy the enemies from large distances. (Story-exclusive commanders are used only till the current story is active and will be removed when the next story begins).
New troop blockade feature

: A heavily demanded feature that states that only friendly troops will be allowed to pass while those troops that are deemed non-friendly will be blocked.

New coalition diplomacy system

: Improved system for relations between coalitions.

New Alliance Arrow Towers

: Alliance Arrow Towers can be received by converting Crusader Flags. These Alliance Arrow Towers will only attack non-friendly cities within a certain range.
That covers everything coming with Update 1.0.57 Museum of Wonders in Rise of Kingdoms. Players can feel free to read the official patch notes in-game to get a better understanding of the new changes and content coming. We highly recommend playing Rise of Kingdoms on a PC with BlueStacks using a keyboard and mouse.