Updates
Summoners War: Sky Arena – TOA Auto-Play, 10 Multi-Summon Feature, and much more added in Patch 6.6.3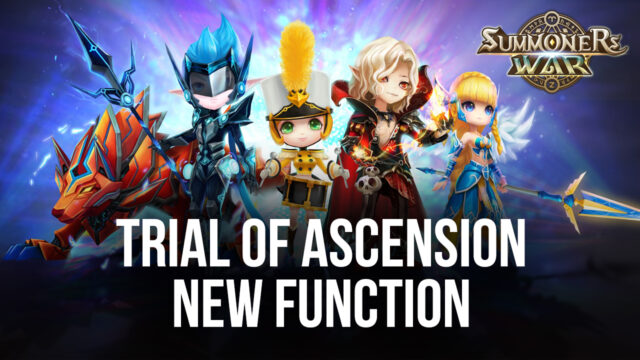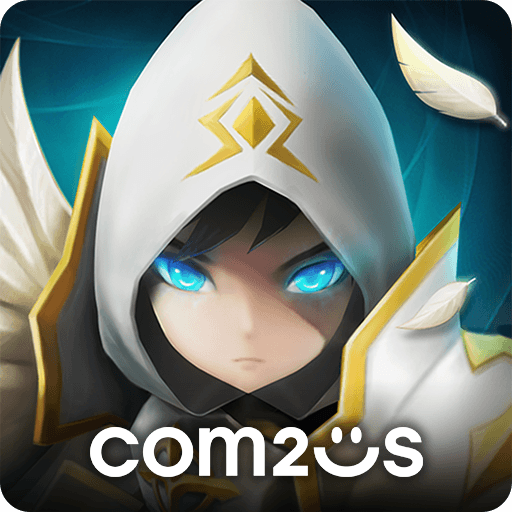 One of the best patches of the year is coming to Summoners War: Sky Arena, the 2D turn-based RPG title by Com2US as some much-awaited Quality of Life features and optimizations have arrived with this Patch titled as "6.6.3" which is now live in-game worldwide.
Patch 6.6.3, the latest patch update for Summoners War: Sky Arena is a boon for many players in the community who are frustrated with the grind, especially since the game is 8 years old at this point things do get repetitive at some point triggering a saturation level. Such a case was observed with the Trial of Ascension, a content that has been included in Summoners War: Sky Arena since the game service's inception. Players can finally observe some quality-of-life features for the older content like ToA, Mystic Summons, and a new Arena NPC to fight with. Let's take a brief look at all the new things that have arrived with Patch 6.6.3.
Trial of Ascension – New Function Added
Trial of Ascension is one of the oldest forms of PvE content available in Summoners War: Sky Arena which has seen several different changes, be it the rewards that the players got or be it the changes in terms of new difficulties being added to the content for players to have a feistier challenge and obtain even better rewards. With Patch 6.6.3, players can get a sigh of relief as they no longer have to manually click on each battel to start the stage and do this 100 times just to complete a single ToA rotation on a single difficulty level. Yes, the hardships are finally over as a new feature called "Auto-Replay" has been introduced in the Trial of Ascension at Normal and Hard difficulties. Here are some major takeaways:
Players can only use Auto-Replay on the stages that they have cleared already.

Players can Auto-Replay the next 10 stages up to the boss floors, where they will obtain the rewards from each stage and the game will stop playing till it's prompted again to Auto-Replay the next 10 stages.

Players can use this Auto-Replay feature along with the Repeat battle feature.
Amir – New Arena NPC Character
A new NPC (Non-Playable Character) has been added to the ever-growing roster of NPCs in Summoners War: Sky Arena and the new NPC will be called "Amir". Amir can be fought within the Arena to get some rewards. The catch with Amir is that, unlike other Arena NPCs, Amir does not reward players with Crystals when they defeat them and he does not have any preparation period.
Instead, Amir will grant 3 Glory Points to players who defeat him every time. This is a great feature for players who just want to quickly use their Arena Wings while also getting rewarded.
Mystic Summons – New Function Added
Summoners War: Sky Arena is a gacha game where players summon different types of monsters of different rarities using the Summoning henge. Players use different currencies like Mystic Summons, Elemental Attribute scrolls, crystals, Summoning stones, etc to summon. Prior to this update, players were only able to summon their collected Scrolls and Summon stones 1 by 1 which used to be a hassle and very time-consuming process, especially if the player had a large number of summoning scrolls.
Now, players can simply use the newly introduced "10X" summon button present while summoning to summon 10 monsters at a time which will drastically reduce the time taken to summon.
Monster Bug Fixes
Here are the following Bug fixes for the following list of monsters:
Wind ROBO

– Fixed incorrect effect chance being applied when using Energy Bolt (Awakened) skill.

Dark Onmyouji

– Fixed the error of the skill Curse of Death not working properly when used.

Fire/Light Art Master

– Fixed the error where some monsters who were trapped in Scroll Trap skill showed some visual effects when they used their skills.

Water/Fire/Dark Shadowcaster

– Fixed the error where Shadow of Right Arm skill nullified an ally attack.
Quality of Life Improvements and General Bug Fixes
More and more Quality-of-Life improvements have been added in Summoners War: Sky Arena with the arrival of Patch 6.6.3. Most of them mentioned here are very minor and not game-changing like the ones mentioned above but they are nothing to be ignored. The implemented changes and bug fixes are as follows:
Even if the player switches off the app, the Runes that have been powered up or are in queue to be powered up will still be remaining there as it is.

Monsters that are already equipped with transmogrify items and appearance effects can also be selected.

The swords and the graphic which represent the number of battles available to non-attacking guild members are updated to be more distinguishable.
Players can further refer to the official patch notes where they can find a thorough and detailed patch note list. We highly recommend playing Summoners War: Sky Arena on a PC using BlueStacks with a keyboard and mouse for the best experience.