Updates
7DS Grand Cross Half-Anniversary Celebration – New Costumes, Events, Bosses, and Much More!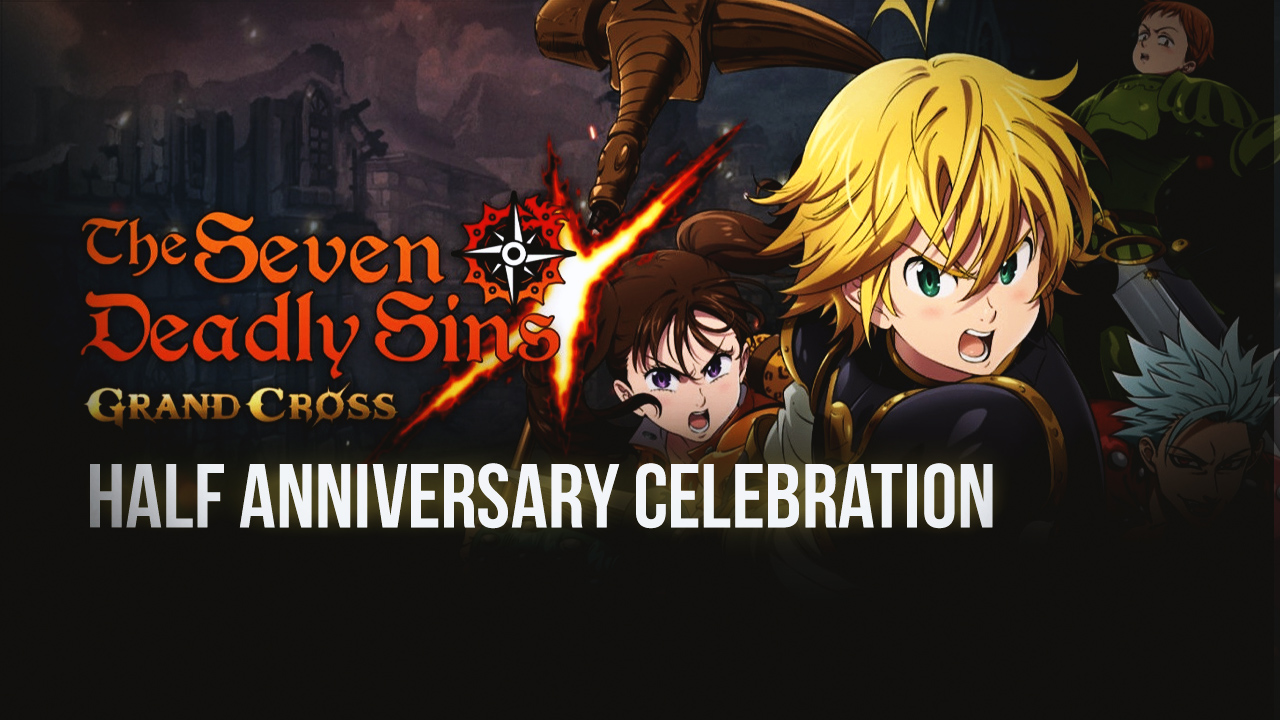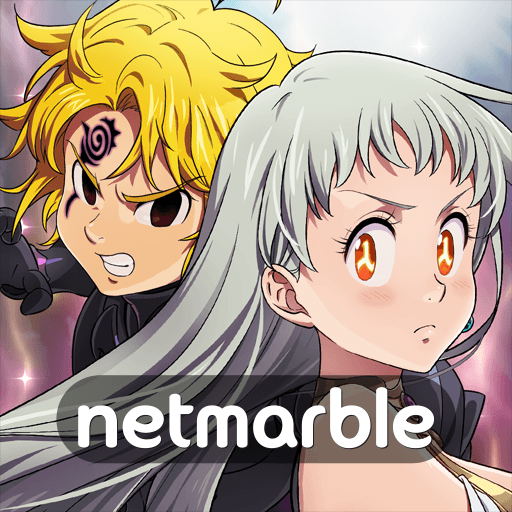 The Seven Deadly Sin: Grand Cross just turned six months old earlier this week, and to celebrate, Netmarble is hosting a bunch of events, giving the players the chance to score awesome loot and characters all throughout September. Here's an overview of everything that's available in the 7DS Half-Anniversary celebration: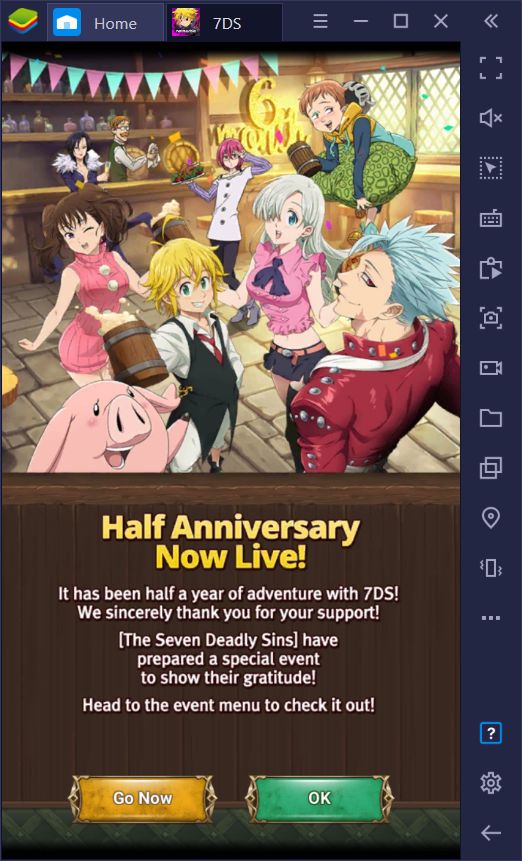 Two New SSR Heroes
Let's start off strong with one of the most significant additions. During the event, players will be able to unlock two powerful new characters:
[Virtual Body Doubles] Lostvayne Meliodas
A powerful and quirky character who can not only deal considerable damage, but can also buff his allies when certain conditions are met. His "Triple Avatar" skill deals charge damage, which ignores enemy armor, and his ultimate, "Virtual Body Doubles" affects all enemies and deals increased damage for every Hero Skill used.
His passive, however, is the real kicker, as Lostvayne Meliodas can increase the rank of his team's skills every time he suffers a critical hit.
[The Ten Commandments] Fraudrin of Selflessness
While his regular hero skills are decent enough, Fraudrin is a powerhouse in PvP since he can passively prevent the enemy team from filling up their ultimate gauges in the first two turns of battle, as long as their combat class is lower than Fraudrin's. Other than that, he's a solid contender that can deal moderate damage and steal stats from his targets while adding them to his own, much like Green Ban. His ultimate is also quite powerful and can burst down a single target while depleting up to 3 of their ultimate orbs.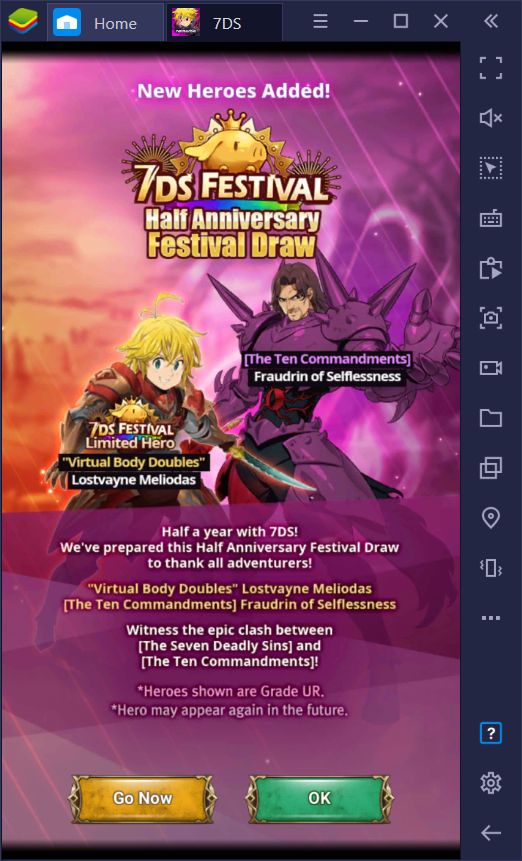 Players can obtain both new characters from the special Half-Anniversary Festival Draw Banner. However, Fraudrin can also be unlocked by completing the Half-Anniversary 7DS Missions in the event menu.
Special Boss Fights
In the event menu, you will also find a series of boss battles that you can clear in three different difficulties. Every time you clear one of these battles, there's a chance that you can find a special Disaster Battle, which rewards you with Disaster Medals upon completion. These Disasters Medals are for exchanging in the event Exchange Shop for things like Green Lillia (SSR), UR costumes, Draw tickets that grant a guaranteed SSR champion when used, and lots of different upgrade materials.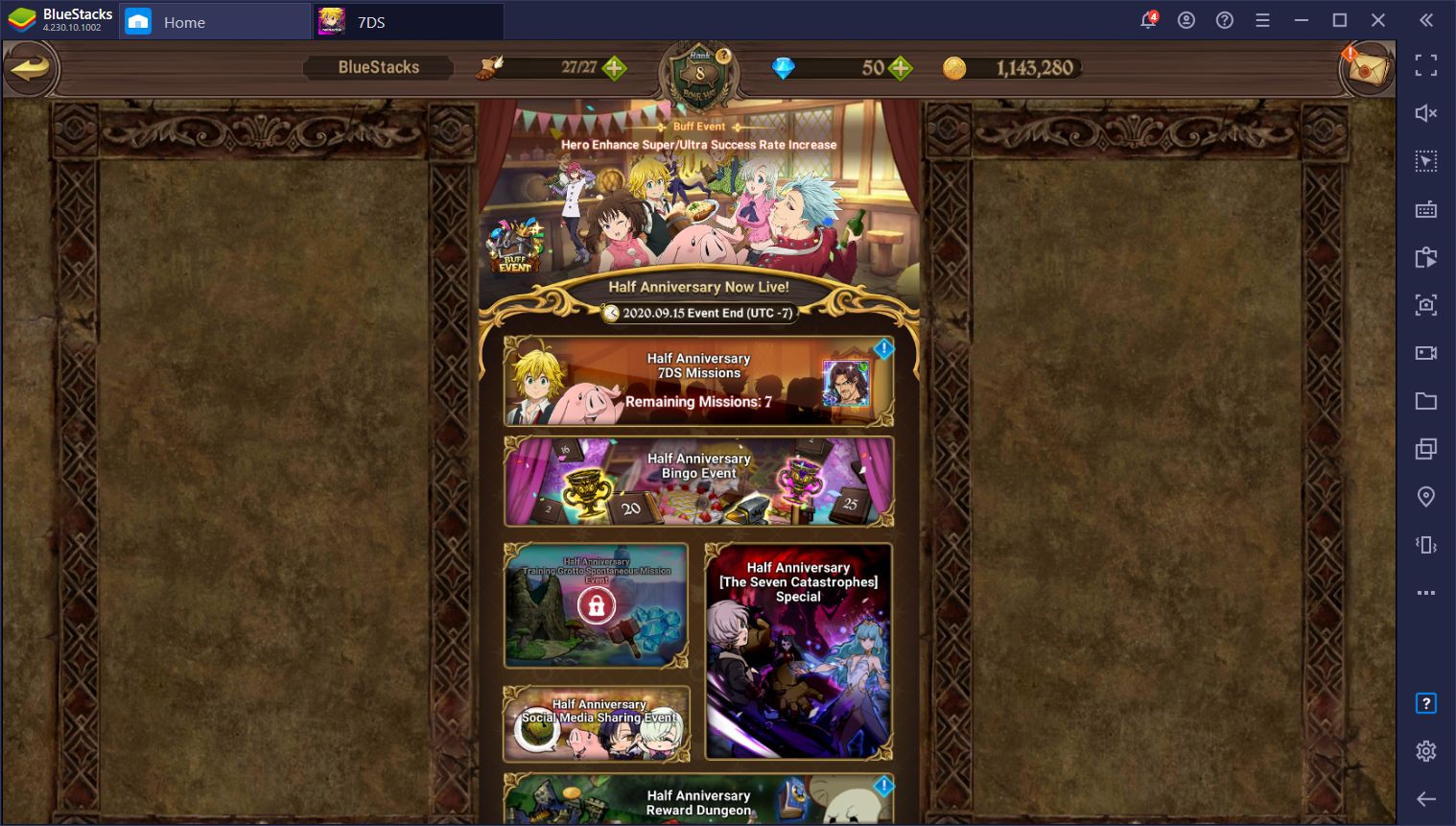 New Bundles
Last but not least, for those who like to invest in their games, the Half-Anniversary event in 7DS also brings lots of new bundles to the shop. These bundles offer things like diamonds at discounted prices, Half-Anniversary draw tickets, upgrade materials, and much more. And if you top up during the event, you'll automatically receive 100% of your purchase as a bonus. For example, if you buy the 102-diamond pack, you'll get an extra 102 diamonds for free!
The Half-Anniversary event in The Seven Deadly Sins: Grand Cross will be underway throughout September so make sure to grab all the goodies by the end of the month!