Updates
The Seven Deadly Sins: Grand Cross 11/30 Update Preview – New Heroes, New Events, and much more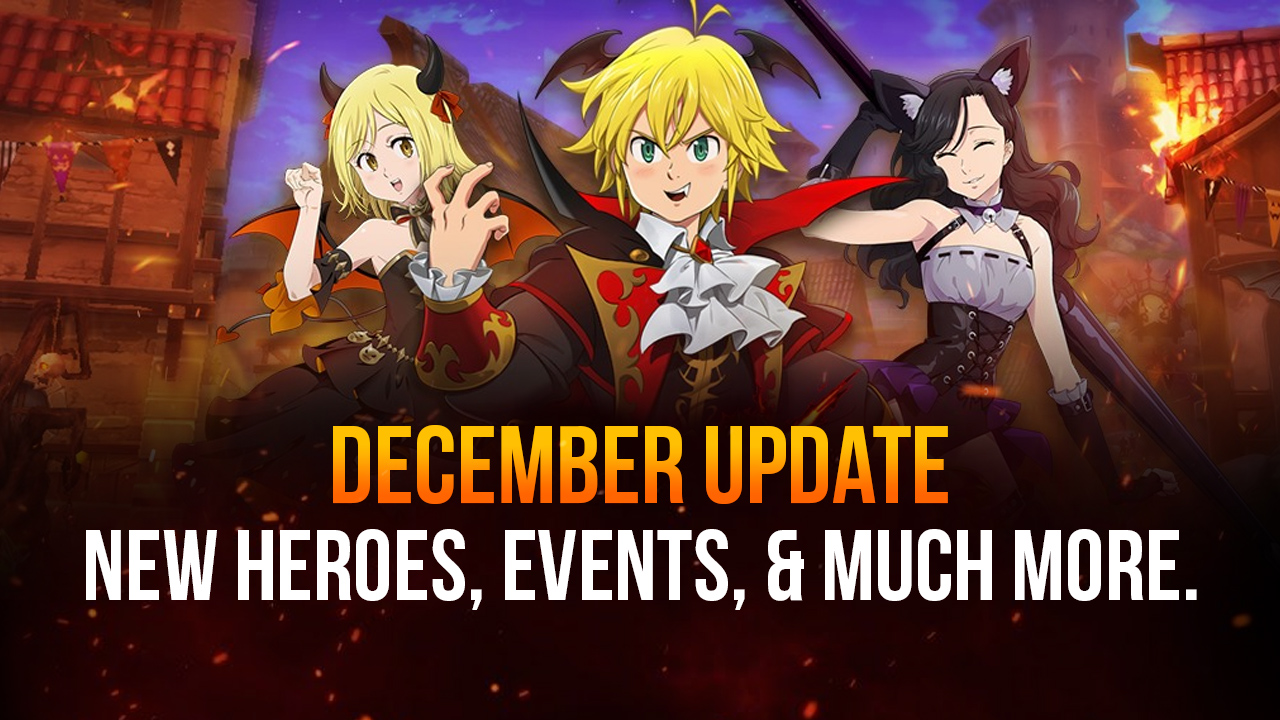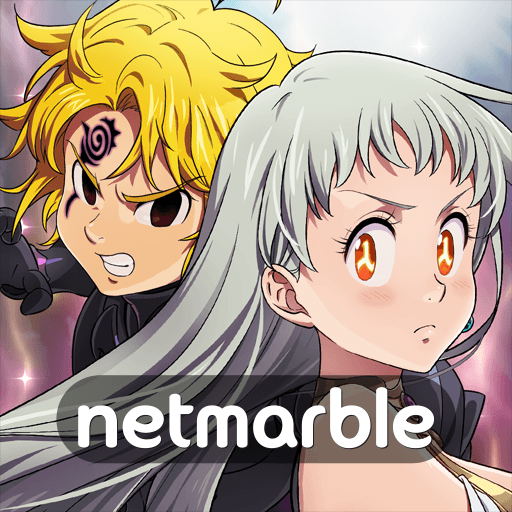 The team at Netmarble announced that the Seven Deadly Sins: Grand Cross was scheduled for a maintenance break and an update. Players were not able to access the game during the time periods mentioned below:
11/30 9:00 PM (Pacific Standard Time) to 11/30 11:30 PM (PST) (2 hours 30 minutes)
Here is what this new update will bring with it.
New Heroes
With the release of this update, new heroes will be joining the game. Two variations of the Drole of Patience, Ten Commandments, and Elite Demon will be up for grabs after the update. You can acquire these in the 'Succession of Will' pick up draw event.
New Events
Liones Festival Farewell and Prisoners of the Sky Movie Event Eve: This is one of the two events in this update. Upon completion, you will receive rewards like experience and two auto clear tickets from Patrol Missions. Play the Count Event to increase your reward. If you emerge victorious from a deathmatch, you will receive two times the reward.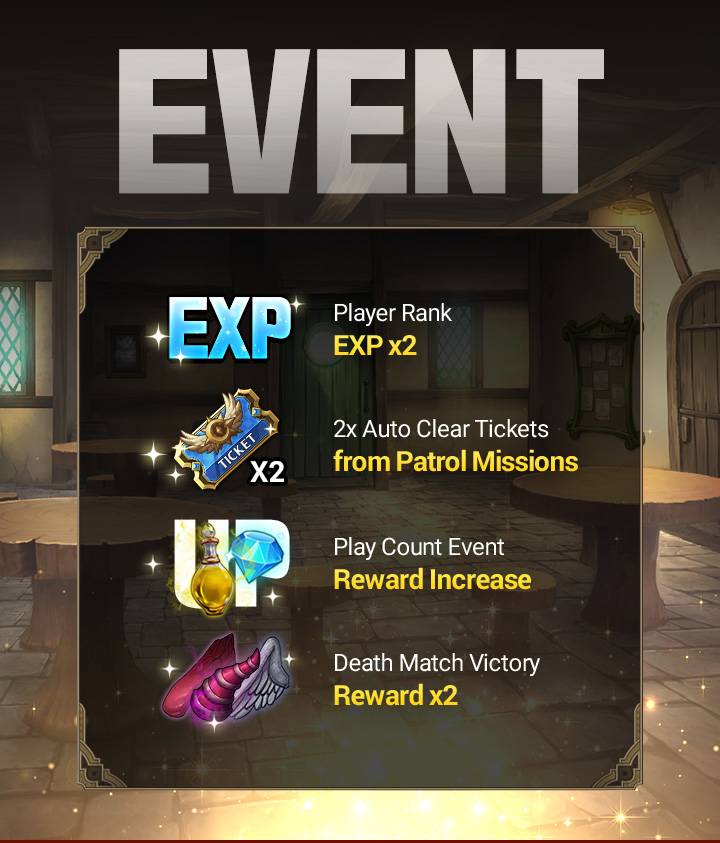 The Top 5 Moments We Remember: Remember fighting the story boss Hendrickson? A lot of players claim him to be the toughest enemy they faced in the game. If that was not difficult, in this event, you have to complete the main story again. This time you will have to go head-to-head against an even more powerful Hendrickson. You will receive 'all kinds of rewards' after you have achieved the event objectives.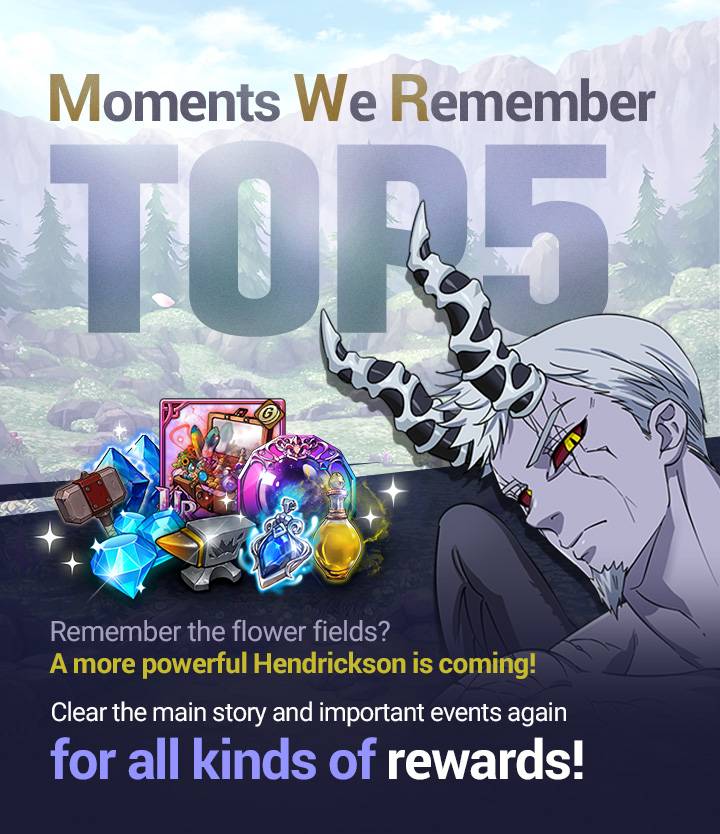 New Costumes, Bundles, and More
With the addition of the new character, Drole of Patience, fresh costumes have hit the stores of Seven Deadly Sins: Grand Cross. These costumes will only be available to buy at the Sacred Treasure Shop. These costumes are specifically for Drole.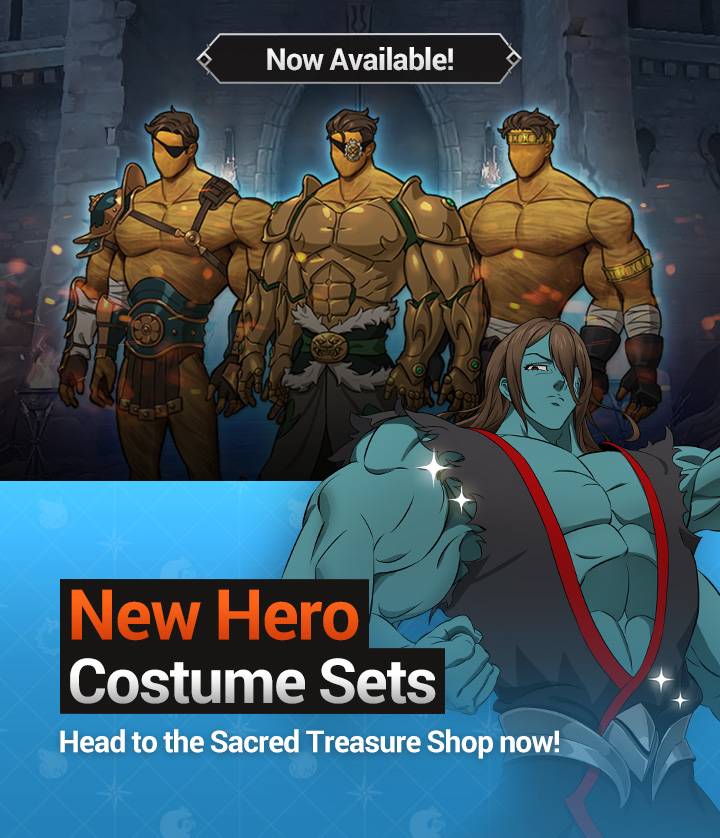 Just like the return of popular events, two special bundles are available for players to buy- the Special Pendant Bundle and the Special Gold Bundle. Make sure to grab them before they are gone!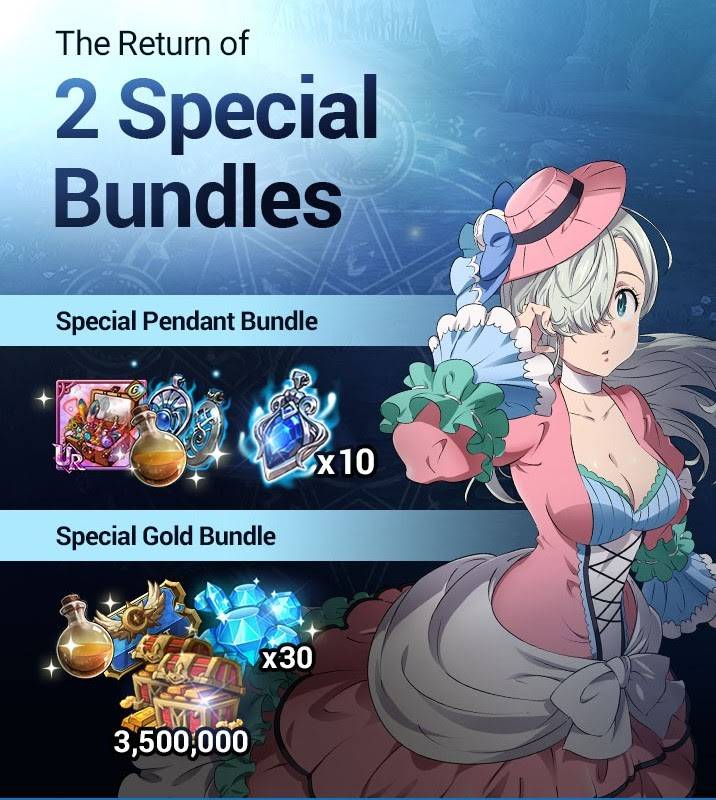 Three characters have been added to Engravings. In the last update, the developers added only Hawk to the engravings. This time, they have added Simon (R Level Character), Dogedo (SR Level Character), and the newly added Drole of Patience.
The update has also made changes to the Draw Pool Addition. Drawing the SSR character [Ten Commandments] Gloxinia is affected by this change specifically.

Some missions from the Final Boss Battle Taizoo's "Battle Score Application List" which were not actually applied have been removed. (Apply Debuff: Attack Disable +20 points) (Apply Debuff: Buff/Debuff Disable +15 points)
Ending Events and Bundles
Guardian of the Sacred Tree Pick Up Draw Event
Mysterious Fragment Drops and Exchange Shop
Increased Friendship Coin Gain Event
Friendship Coin Shop Costume Exchange Event
Double Death Match Host Reward
With BlueStacks, you can experience the ease of playing on a PC and use many features to make your gameplay in the Seven Deadly Sins: Grand Cross much more efficient. If you need help to get better in the game or just want to increase your knowledge of it, head over to our blog post.