Updates
The Seven Deadly Sins: Grand Cross 11/24 Update Preview-New Chapter, New Heroes and More!!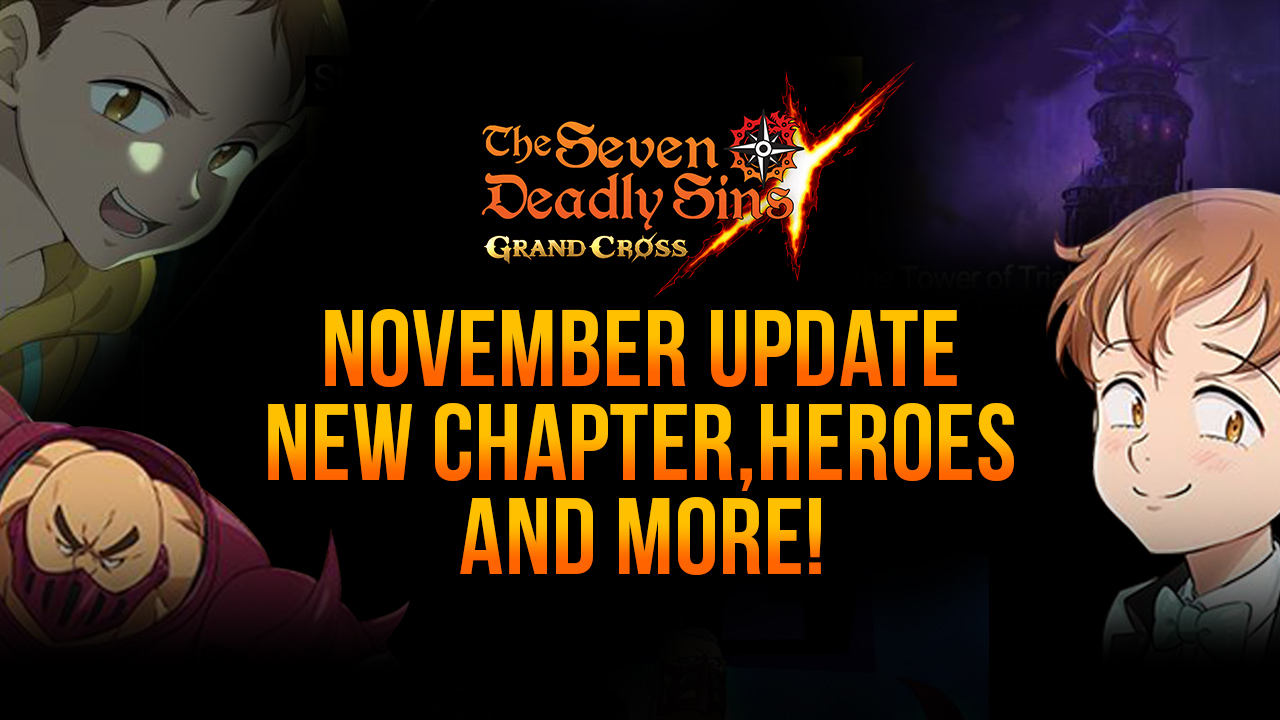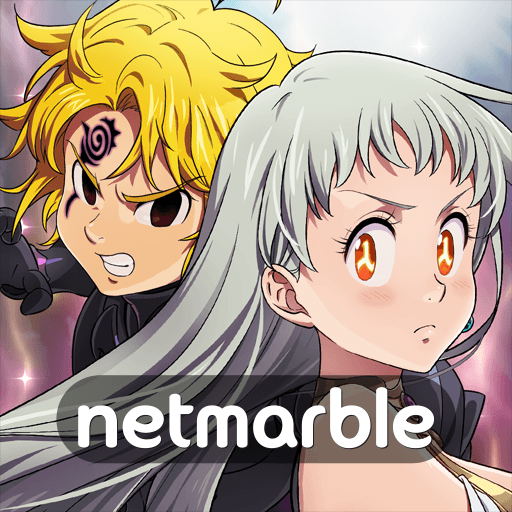 Are you enjoying the first part of the festival month? Well, it is time to introduce Part 2 of the festival that's filled with exciting content and some new challenges.
New Chapter
Chapter 13 is being released with the new update. The Seven Deadly Sins barely managed to fight off The Ten Commandments and now they need to train more for the upcoming threat. Claim exciting awards by completing the story.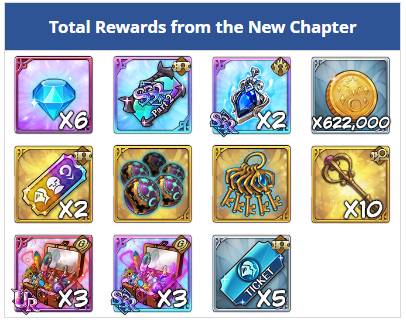 New Heroes
New Heroes are being released with this update. The Dynamic Duo, Hawk and Oslo, and Wedding Dress Diane can be acquired via the 'Scraps Disposal Festival Draw'. Enjoy these two new units along with new amazing costumes that you don't want to miss for sure.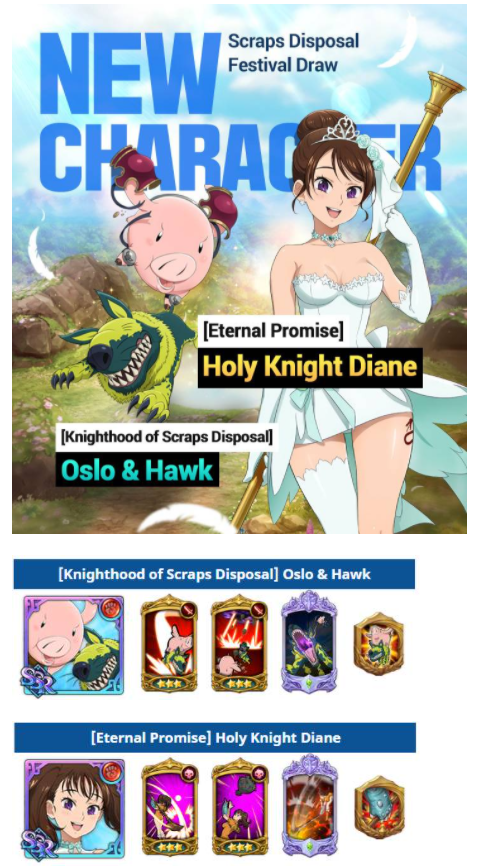 Tower of Trials
Tower of Trials is a new addition to the game, and it's the most, if not, one of the toughest challenges in the game. There are a total of 25 floors, containing certain minions and bosses. Defeat the enemies on each floor to proceed further and claim exciting rewards. Tower of Trails will be unlocked after clearing 'Episode 155' and can be accessed through [Tavern] ? [Battle] ? [Tower of Trials]. You can select 4 heroes, but you cannot change them once they're finalized. However, you can change your heroes if you reset and move to a save point (savepoints occur for every 5 floors cleared). The stage rewards are only given when you clear it for the first time, so you'll not get rewards for the same stage if you clear it after resetting it if you have cleared it.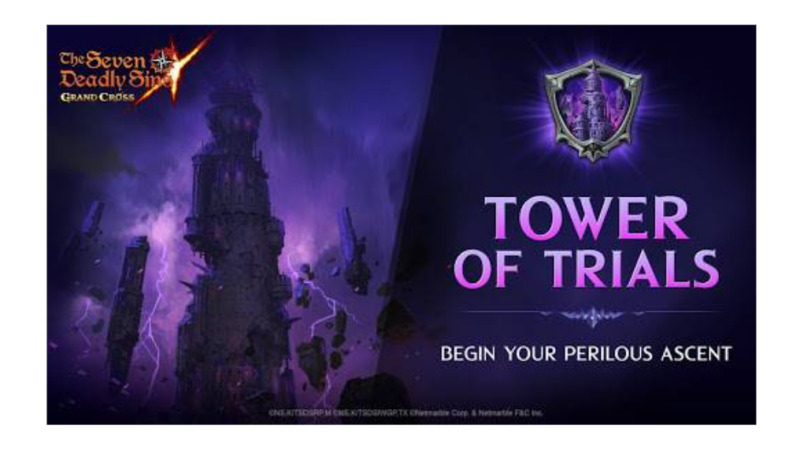 Super Awakening
Along with the Tower of Trials, Super Awakening is also being released. Super Awakening is a higher tier of the current Awakening system. Only your fully awakened (6 stars) heroes can be Super Awakened, to a maximum of 4 stars. You can earn Super Awakening Coins from Tower of Trials or you can buy it from the coin shop and guild shop. Moreover, all those mysterious fragments that you collected in Part 1 of the event will help you in Super Awakening your heroes, so be sure to look out for them.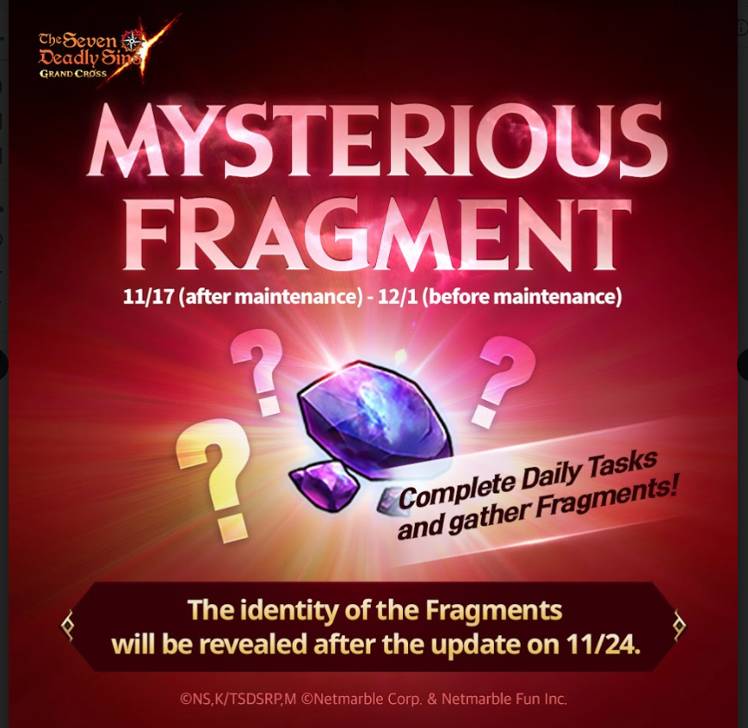 Final Boss Taizoo
Final Boss Taizoo is coming to The Seven Deadly Sins: Grand Cross. This boss will be different from anything that you've faced before. In all of the previous battles, the Final Bosses were based on the Seven Deadly Sins, but this time you'll have to face Taizoo and Friends. Each of the units will be having their own varying Uniques, so make sure you plan ahead and acquire rewards such as special Costumes and upgrade materials.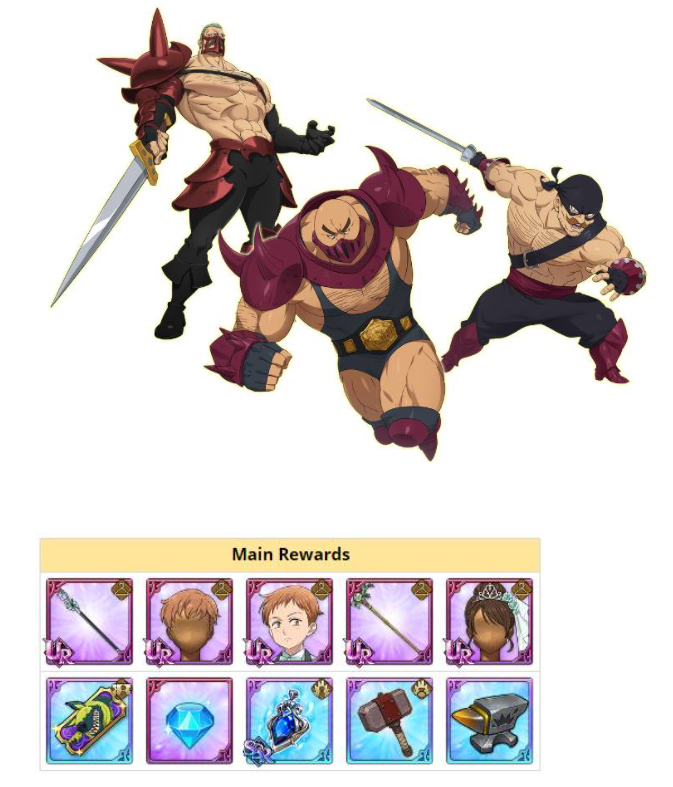 New Costumes, Bundles and Other Updates
The popular costume set 'Most Malevolent Knighthood' is back along with Oslo & Hawk.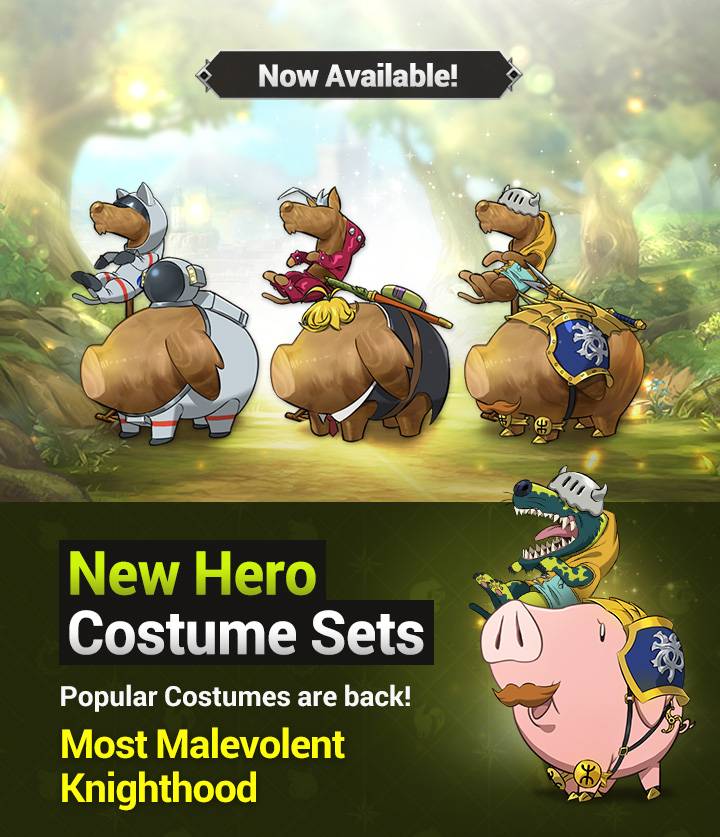 New bundles have been added for Part 2 of the festivals. Black Friday Bundles are here which offers amazing deals, so make sure to check them out.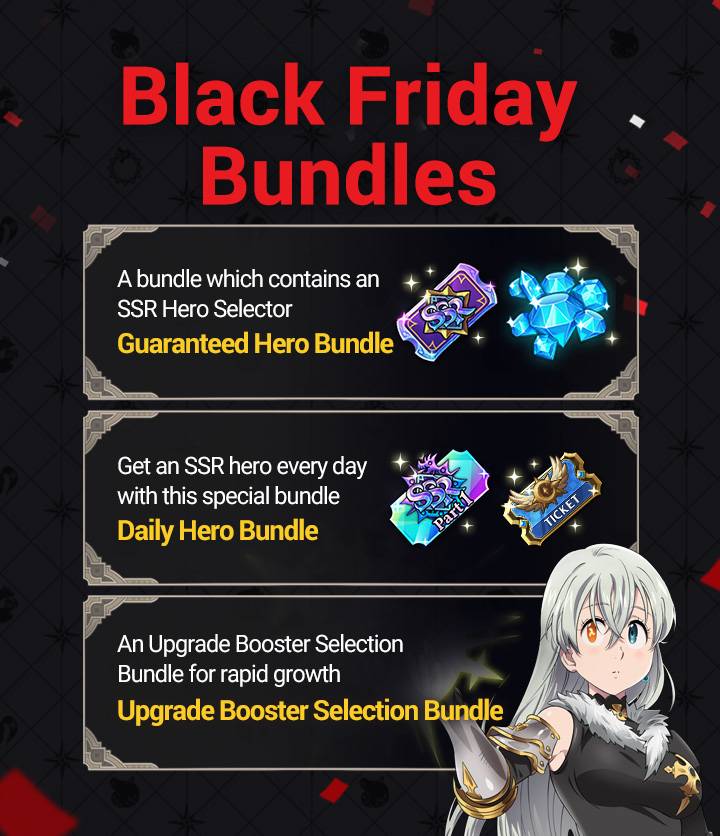 Hawk has been added to the engraving list.

Hawk Pass will feature [Elite Demon] Fraudrin of Selflessness for the premium version.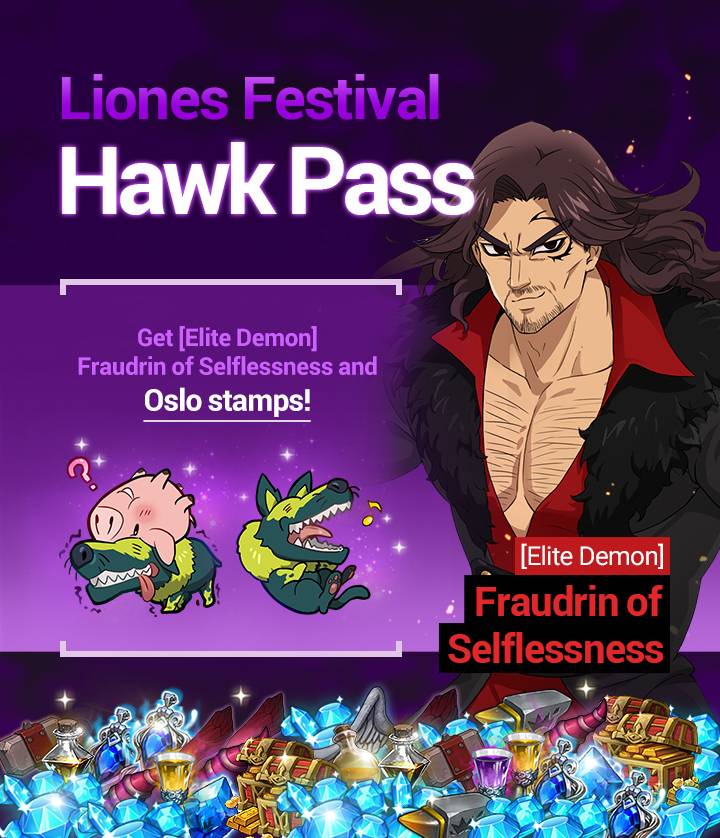 New rewards and items are being added to the coin shop and different stages.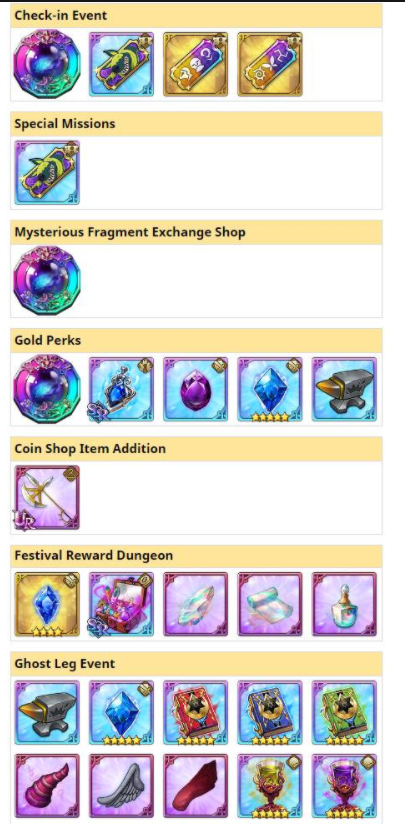 Ending Events and Bundles
Lonely Demonic Beast Lamek Death Match and Exchange Shop

Happy B-Day! Bingo Event

Veronica's Exchange Shop

Liones Festival Special Missions

Protect the Birthday Gift Quest Line

Diamond Perks

Festival Reward Dungeon

Training Grotto Spontaneous Mission Event

Equipment Draw Pick Up Event

Death Match Rate 100% Event

Hero Enhance/Salvage Rate Up Event

Double Auto Clear Tickets from Patrols

Increased Weekly Event Rewards
Check out The Seven Deadly Sins: Grand Cross on PC with BlueStacks and experience mobile games on a whole new platform.