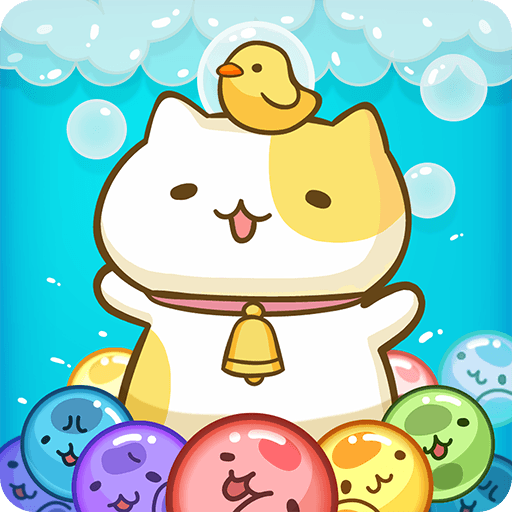 MEMORY Inc.
Puzzle
Last Update June 27, 2018
Cats and bubbles: does it get any better?
Some games are meant to fulfill your days with large doses of adrenalin and overcoming, which is fine. Others, intent to take you out of your comfort zone and put you in challenging situations, being also ok. But on the other hand, there are a few games which are developed with the unique intention of making you feel better by any means. And they are so, so useful to relief the stress from those crazy days. Play MitchiriNeko Bubble~아기자기한 슈팅 퍼즐~ on PC and MAC with BlueStacks and feel with your own heart how good it can be, even for your health! Your task is pretty simple: shoot bubbles in the desired direction and pop them when 3 or more of the same color get together. See? Sometimes it's only healthy not to put you in situations where you have to think to get there. Some cats and bubbles might just do the dirty job for you. Clear all the stages, watch out for the bombs and cannons and make the cats as happy as you are after playing. Download Play MitchiriNeko Bubble~아기자기한 슈팅 퍼즐~ on PC with BlueStacks.