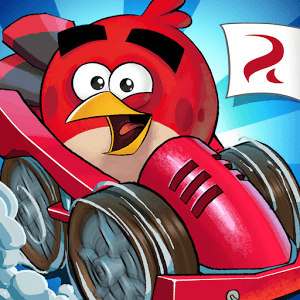 Rovio Entertainment Ltd.
Racing
Last Update December 7, 2016
Introducing the Very First 3-D Angry Birds Game
The Angry Birds have been very and done everything. From Star Wars to Transformers and Winter to Summer, it seems there was nothing new for the Birds to experience. Man, were we wrong! Play Angry Birds Go!on PC or Mac to experience the very first Angry Birds game in stunning 3-D.
Piggy Island is having downhill races and you are invited to join in. Play along with the Piggies or the Birds as the careen down race tracks at lightning-fast speeds. Don't get too comfortable in first place, though. There are a whole bunch of power-ups and special powers that can change the standings at any time. Earn rewards from placing high in races to upgrade your ride into greased lightning downhill racers. Not content with giving you just one way to play, the Birds are coming equipped with multiple game modes to keep you coming back for more.