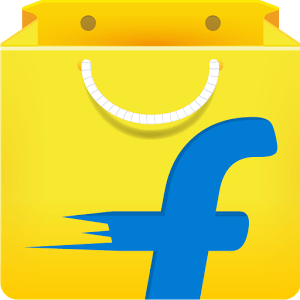 Play Flipkart app on PC
Developer
Flipkart
Category
Shopping
Last Update
January 6, 2017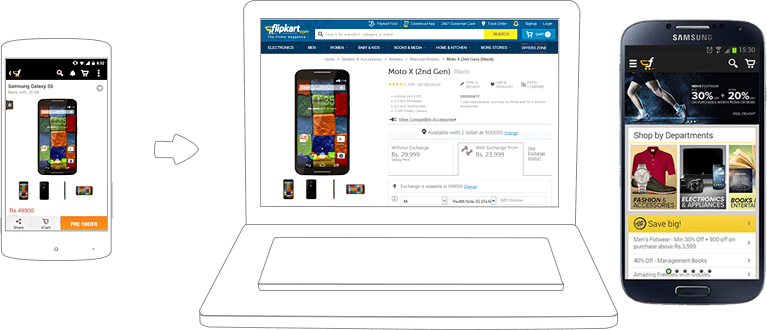 Shop One of the Largest Online Stores in the World
Online shopping has become the most common way to buy products these days. No more getting dressed, grabbing the kids and heading out to your local electronics or clothing store. Now you have the power to find everything you want right from the comfort of your own home. Save money by using the Flipkart Android app, India's number one shopping site. This online mega-store has everything you could want under one virtual roof: electronics, clothing, games and more. Using your social media services, you can even receive personalized discounts and a more enjoyable online shopping experience.
Shopping from your tiny mobile device can be annoying and downright tough sometimes. Your eyes can hurt from the straining to see the little images and reading text can be next to impossible at times. By downloading the new BlueStacks Android Emulator from the link above, you can install Flipkart on PC and stop straining to read product descriptions and compare items. By shopping Flipkart on your computer, you can shop, compare reviews and surf the web all at the same time, making comparison shopping and researching reviews so much easier.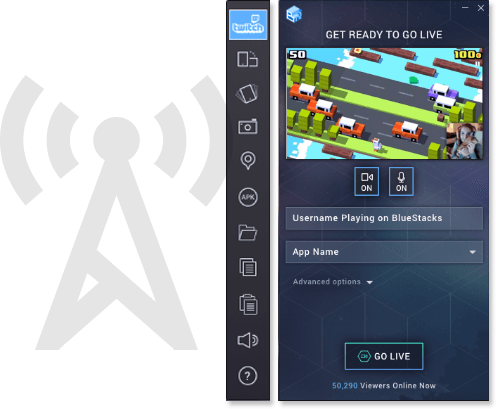 Enjoy Shopping Like Never Before!
BlueStacks 4 now comes with the ability to stream any mobile game and app footage directly to Twitch.tv. Instead of using a lot of new equipment and cables, BlueStacks 4 users can simply click, play, and share with one-touch controls. Twitch.tv is the largest gaming community on the internet and continues to grow every day. That's because, at any given time, you can find thousands of live video broadcasts of players enjoying a wide variety of apps and games. Join this die-hard gaming community and follow your favorite players, meet a lot of new friends, and share your Flipkart app shopping experience with millions of other users.