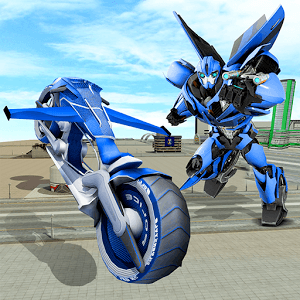 Evolution Game: 3D Simulator
Simulation
Last Update June 26, 2017
The City is in Danger! Time to Transform!
The cries of the citizens of your city can be heard for miles, calling you into action. Play Flying Bike Transformer Robot on PC and Mac to be the hero of your city as a transformer. Zip through the city at high speeds on your sweet ride as you scout for trouble. When you find bad guys, it's time to transform into robot mode for hard-hitting action.
Wait! What's that in the sky? More enemies? No need to worry. As the hero of Flying Bike Transformer Robot, you can take to the skies by transforming into an amazing flying bike. Fire missiles and shoot down enemies to protect the city. They're coming by land and air, the city needs a hero like you now.