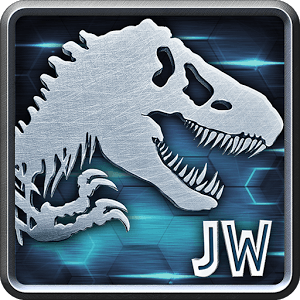 Ludia Inc.
Simulation
Last Update December 19, 2016
Create Your Jurassic Park with the Offical Android Game
Based off the box office smash, Jurassic World: The Game puts the power and future of Isla Nublar in your hands. You are tasked with creating the ultimate dinosaur theme park by collecting, hatching, and evolving more than 50 species based off the film. Work alongside some of your favorite characters from the film as you build your theme park from the ground up. To make your park even more attractive, battle dinosaurs int he Battle Arena for complete dino-supremacy. Jurassic World: The Game allows players to collect daily rewards for simply signing, as well as an exclusive Hasbro Brawlasaurs toys interactive content. The only way your park will be successful is by combing the perfect elements of movie inspired buildings, awe-inspiring dinosaurs and creatures, and a Battle Arena team to take on the globe.