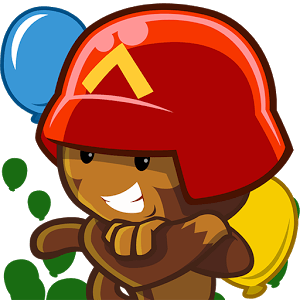 Play Bloons TD Battles on PC
Developer
ninja kiwi
Category
Strategy
Last Update
December 16, 2016

For the First Time Ever - It's Monkey vs Monkey!
Finally, those crazy bloon-popping monkeys have made their way to a full-blown multiplayer extravaganza. Play Bloons TD Battles on PC or Mac to experience all of the fun and excitement of Bloons TD 5 with an awesome multiplayer twist. Bloons TD Battles is designed specifically for PvP battles and features over 15 new tracks, special power-ups and boosts, and even new towers and defenses. Players can also control bloons directly and send them charging at opponents' towers. Bloons TD Battles comes equipped with multiple game modes to fit whatever mood you're in – assault mode, defensive mode, and battle arena mode. New boosts are available to help you slaughter the enemy along with an impressive 20 tower collection and numerous upgrades for each tower. Drop your banana and download Bloons TD Battles on Mac and PC.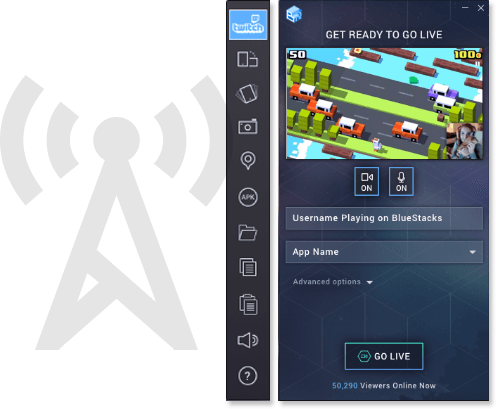 It's Time to Show the World Your Bloons
There is no way to hide it. You're going to have to whip out your bloons and show them to the world to prove you're the best. How are you going to do that? When you Play Bigger with the new BlueStacks 3, you get the most convenient Twitch streaming controls ever created. With one click, you can start broadcasting Bloons TD Battles to the massive Twitch community. Join millions of other users who come to watch more than one million live broadcasts every day. Twitch gives players the chance to connect and share experiences with players around the globe.