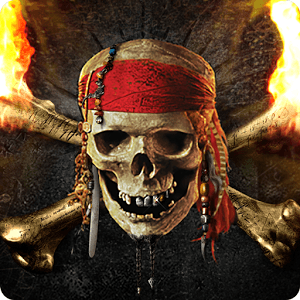 JOYCITY Corp.
Strategy
Last Update May 22, 2017
Captain Your Own Pirate Ship With Jack Sparrow
Sail the high seas with your favorite characters from Disney's Pirates of the Caribbean series. Take control of your very own pirate ship and build your pirate haven to attract other creatures of the sea.
Play Pirates of the Caribbean: Tides of War to experience the life of a pirate on the open sea. Take control of your own pirate ship and start building a haven to house your rewards and protect your fleet. Upgrade and expand your haven to become the most powerful pirate on the high seas as you recruit new pirates for your fleet. Take on other pirate captains from all over the world as you fight to plunder their riches and grow your power. In the exciting story mode, you can relive your favorite moments from the Pirates of the Caribbean film franchise through a series of exciting missions. Play Pirates of the Caribbean: Tides of War on Mac and PC to begin your pirate life today.