App Reviews
Art of Conquest Game Review: Is It Still Good in 2019?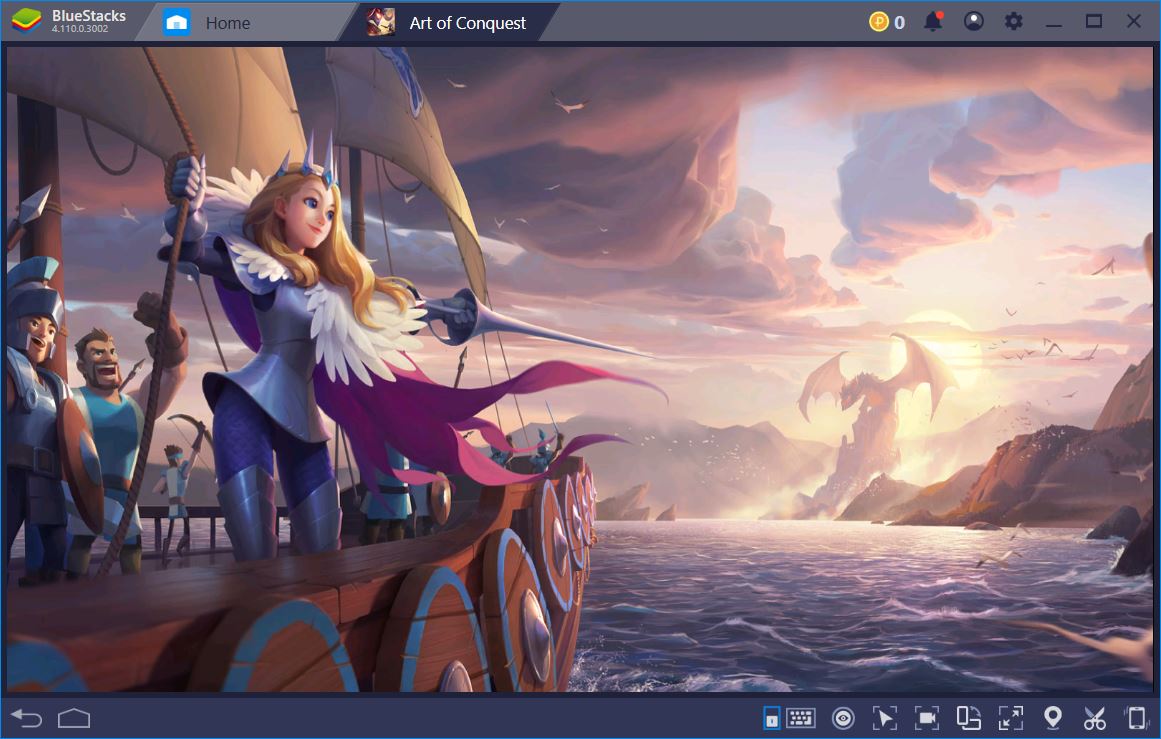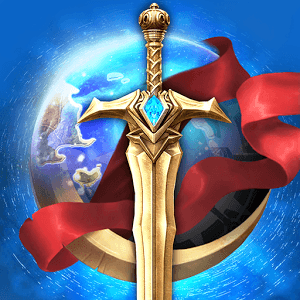 Two years is a lifetime in the mobile gaming world, particularly when we consider the multitude of technologies that regularly flood the market. Every 12 months or less, consumers can expect better processors, more RAM, increased storage, and a host of other functionalities. Developers follow suit with more resource-demanding games that consistently redefine what can be done on a smartphone.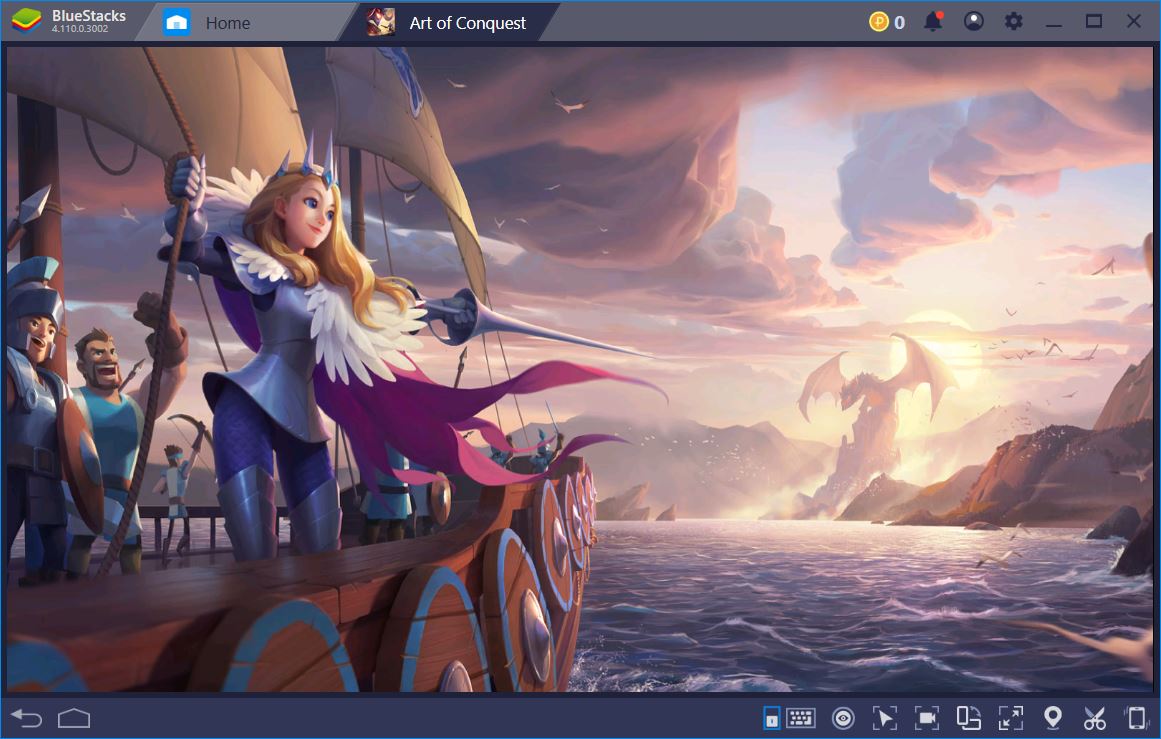 Luckily, we can always rely on BlueStacks to deliver premium Android performance for the latest games, for free. In this article, however, we'd like to see whether Art of Conquest withstood the test of time in the niche of mobile strategy, and whether it can still play in the big leagues with titles such as Brave Conquest.
Redeem Your Resources
Despite the fact that AoC has undergone many changes, the core community of players has remained fairly cohesive and friendly to newbies. Right off the bat, you can check the "Art of Conquest – redeem codes" group on Facebook for any recent issues. Veterans keep this forum up to date so that everyone can enjoy a bit of bonus resources from time to time, absolutely free. If it's no more than 1 week old, it'll most likely work.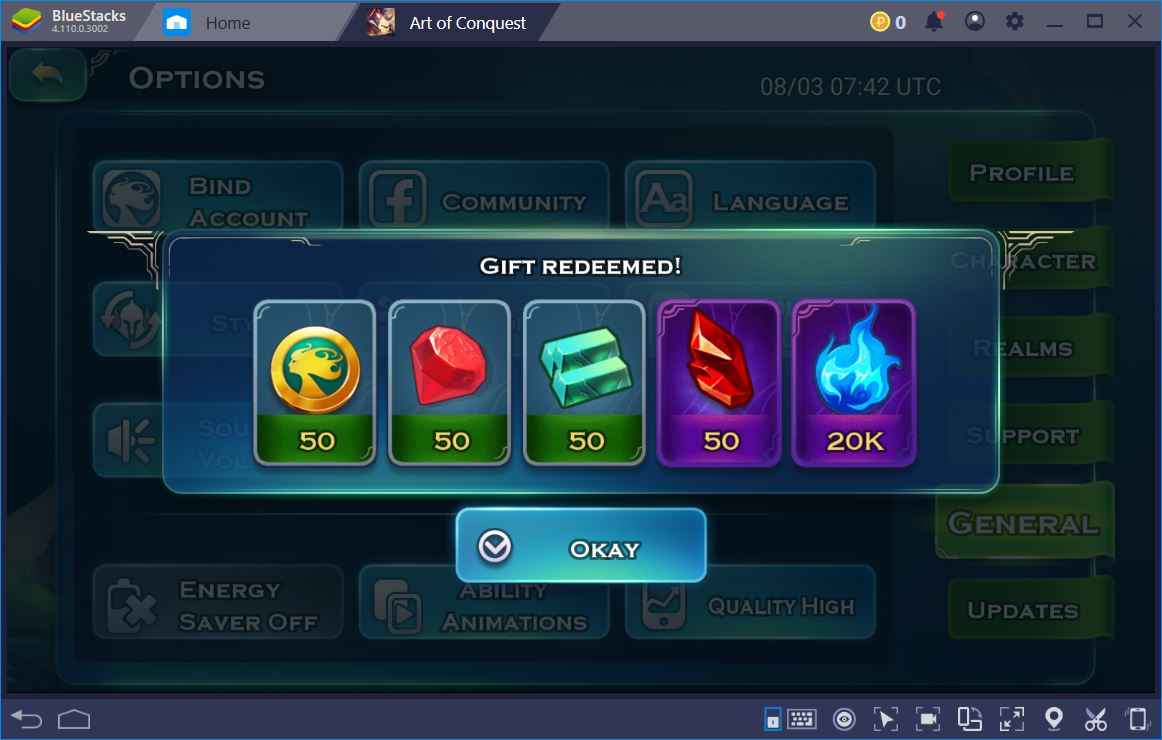 We managed to successfully redeem no less than six codes for a couple minutes' worth of copy-pasting. We call that a good deal any day. With over 20k worth of gold, mana, and wood, as well as 700 linari, we were off to a good game.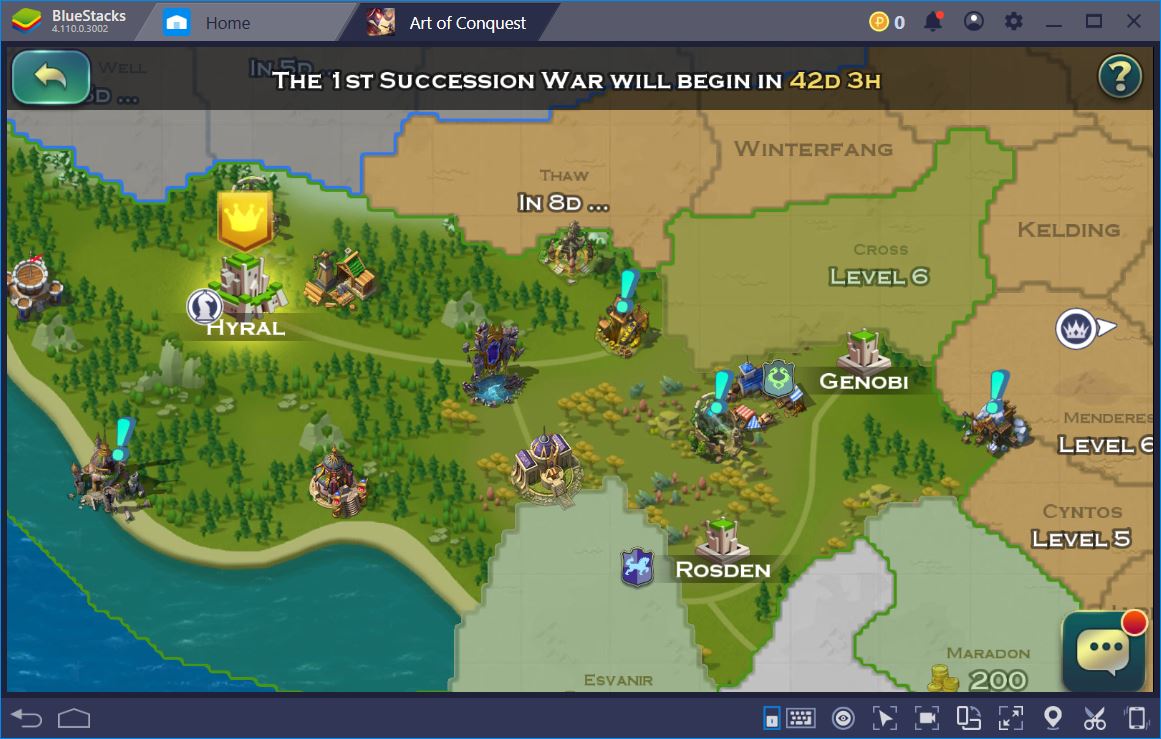 In what concerns the state of the game world, there have been a series of changes and new content releases, some of which favor beginners as well. In the first few hours of AoC, we were completely engaged with the universe, from our base, to our army, and the several heroes you get in the tutorial phase. We fought off a big, nasty Dragon, and explored much of our surroundings. With that much gold in the bank, but also several tens of strong units gathered from around the map, we've cleared all the NPC enemies close to our base.
For Returning Players
Returning players, in particular, will want to know whether Art of Conquest is still forcing you to pay $100 for hero purchases or pushing you into acquiring each and every one of these premium units in order to stay relevant. Hero stamina used to be a core game mechanic that severely limited the amount of battles you could do every day. If you wanted to fight more, you needed more characters, which is not something F2P players were particularly fond of.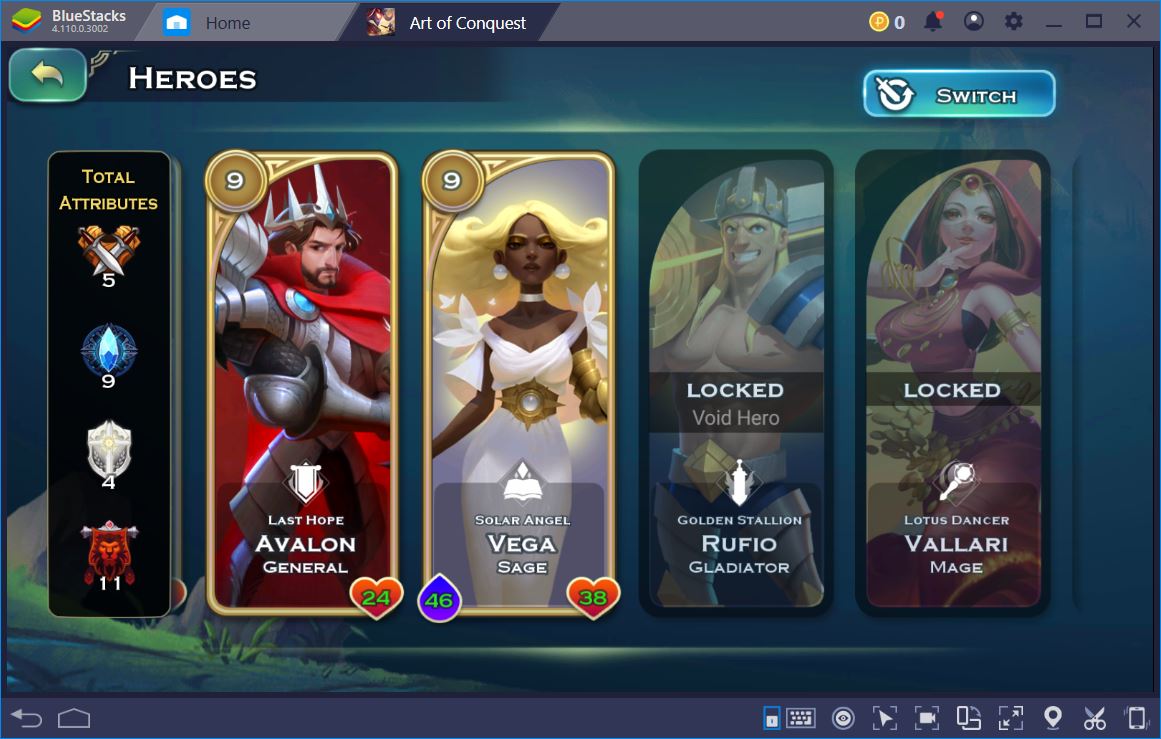 Fortunately, this is no longer the case. You can get a generous amount of free heroes by means of chests and rotate them on a need to basis. You won't need to use them at the same time to enjoy their perks, but getting them levelled and geared is mandatory. It will take a while to complete your collection, but, then again, there's a grinding element to every game. Veterans agree that 2-3 months is enough to unlock all of these premium units without having to spend a single dollar, with the exception of Jacques. As a beginner, you can get him for a decent $10-$12 or so, which is a major improvement from what was the case a year back.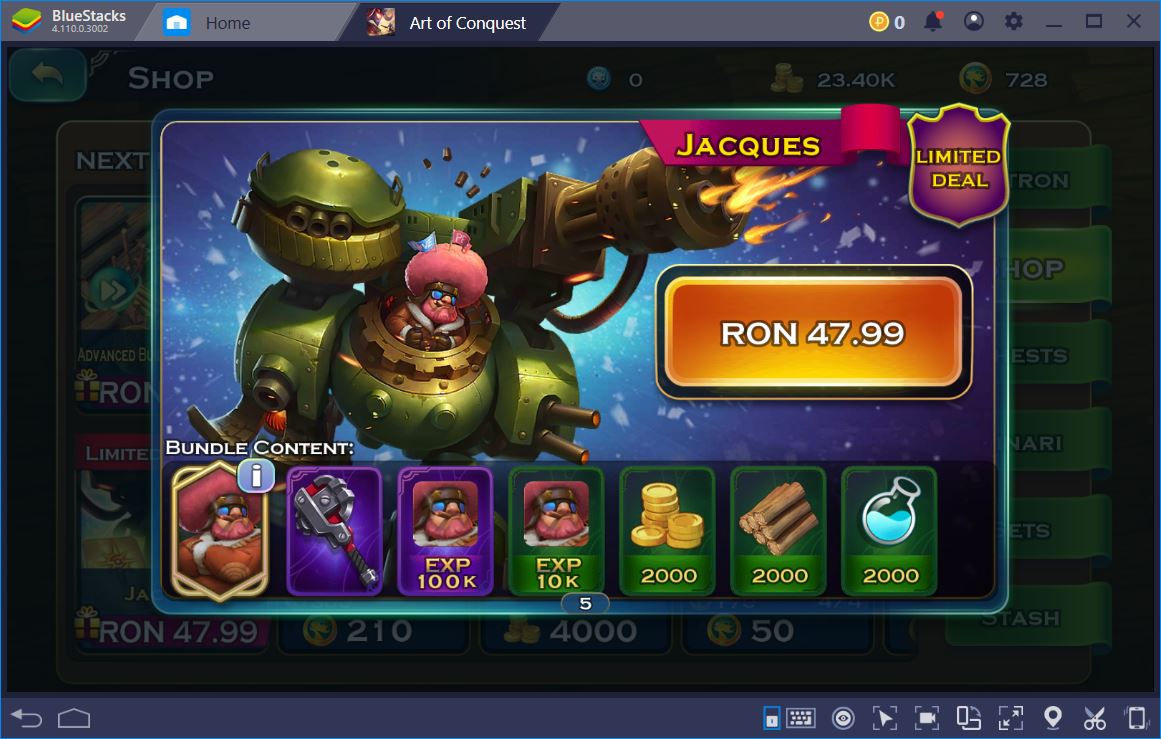 Ideally, players should still try to get all the characters in order to benefit from the increased army capacity and the PvP bonuses each of them provides. Instead of having to choose between Rufio, Avalon, and Avril, you start off with either of the former two and will immediately get the other after you defeat a couple of units. The lifetime patron deal (at about $2/month) provides you with an immense amount of value, most notably a Private Apothecary where you can buy recovery, mana, and stamina pots for small amounts of rare resources.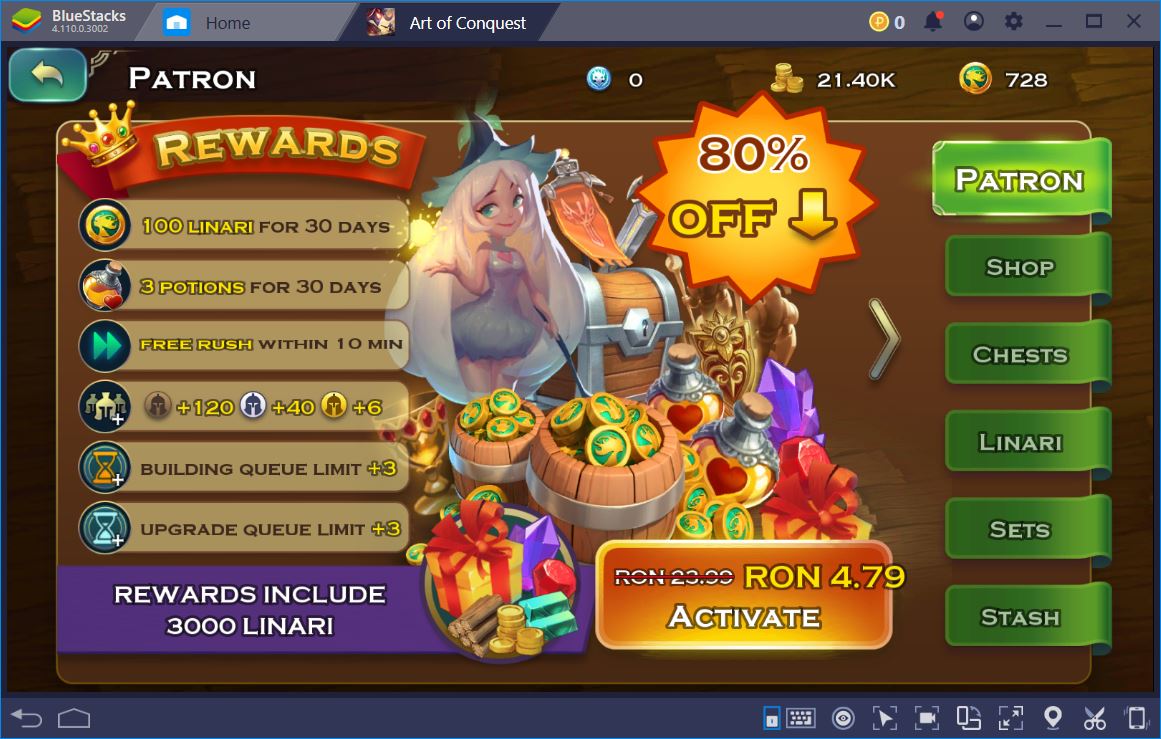 In what concerns the races, the meta used to be more about having to play every race if you wanted to progress through all of the content. This is not so much the case anymore. You might have to make a switch or two at certain points, but it's not completely necessary that you do so.
Dragons, Races, and the Imperium War
Two new factions were added to Art of Conquest over the previous two years: Rakan and Sylph. A series of patches and updates were issued to balance out the 5 current races, making all of them worthwhile to play. For more information on this particular topic, feel free to check out our guide to races and heroes.
Troops now count much more than they used in the overall strength of your army because you can also awaken them to be either Dire or Zen. This mechanic works much like the class awakening in most MMO mobile games.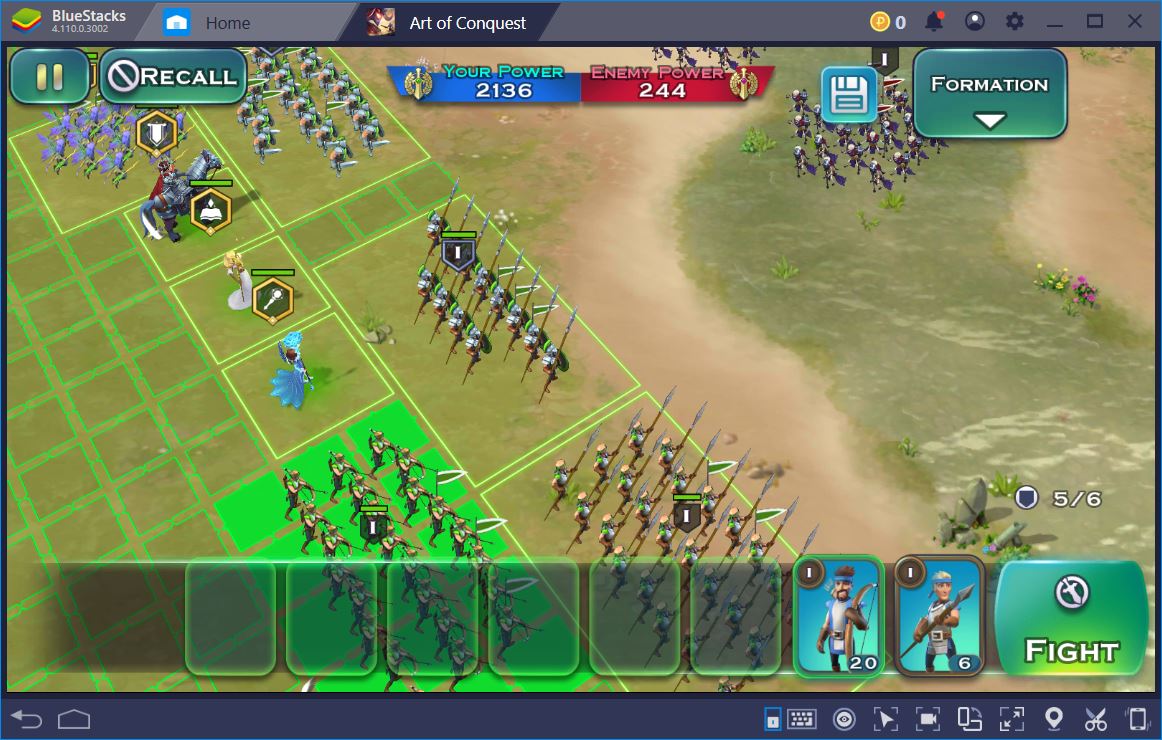 Dragons were introduced as a sort of pet that provides your squadrons with significant buffs. Much like your heroes, Dragons won't die, but they can get injured. Depending on their stamina, their energy can be quite limited, so be careful how you use them. If you're a PvP enthusiast, these units are a must-have in your composition. Also, once you've progressed enough through the Tactics School, you will unlock the Heroes research tree in the Academy.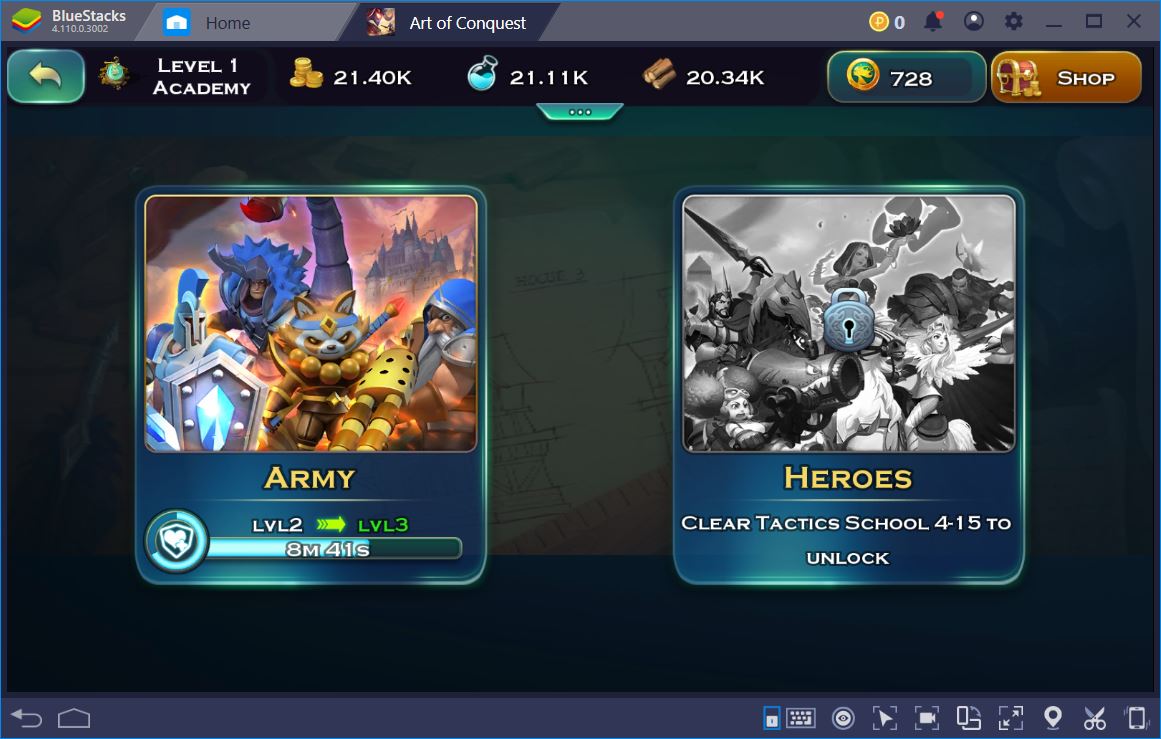 Here, you'll be able to research various bonuses for hero classes. This is a great change welcomed by many, as it enables you to improve your core group of heroes and increase their effectiveness in battle. For example, we'd like to switch over to the Sylvan race, which works incredibly well with Gan. As such, our Hero research will mostly be dedicated to the improvement of Sages.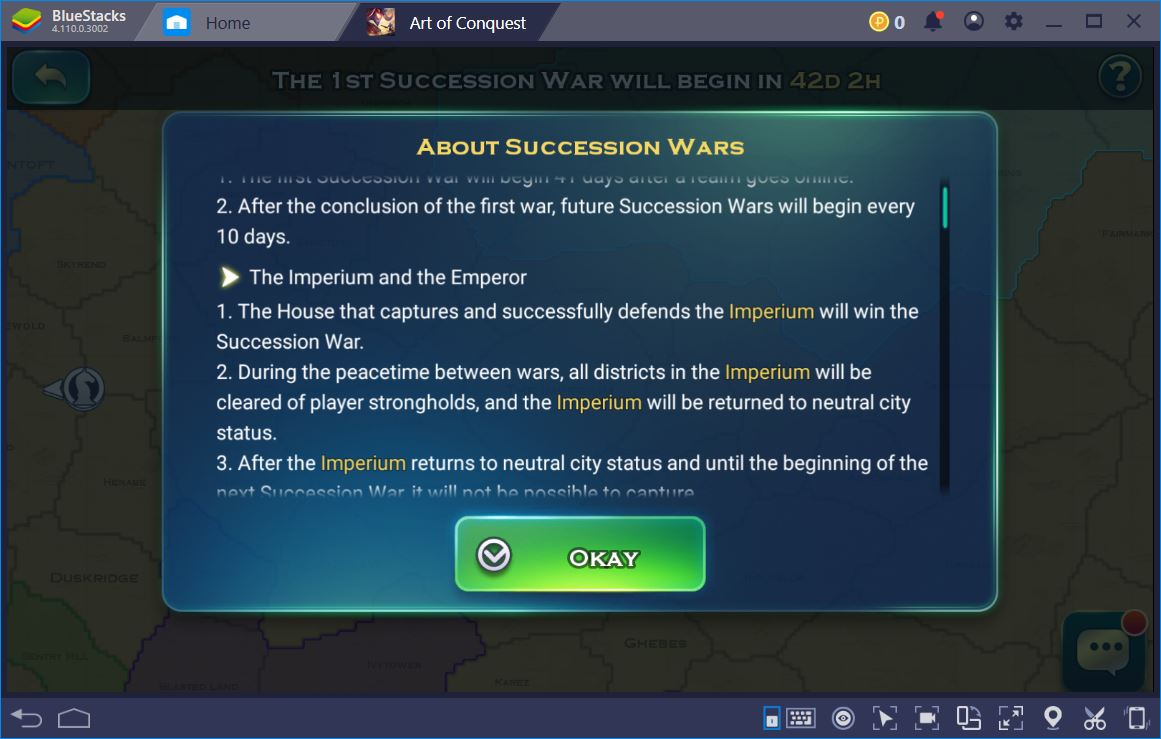 Last, but definitely not least, the Imperium Wars were added as a way to increase inter-regional competition. Every couple of weeks, there a war for the leadership of all Nore takes place. Here, houses vie against one another for control of the entire region or, in our terms, the server you're playing on. Think of it as AoC's version of the Iron Throne.
Overall, we're tempted to say that, despite being a bit grind-heavy, Art of Conquest is still a strong competitor in the strategy department for mobile games. With the right House and several friends, you'll easily be able to progress through content and reach those truly fun bits of the game. Dedicated players who want to constantly top the leaderboards will still have to open their wallets, but for much, much less than before.