App Reviews
Astral Chronicles Game Review: A Brave New Chibi World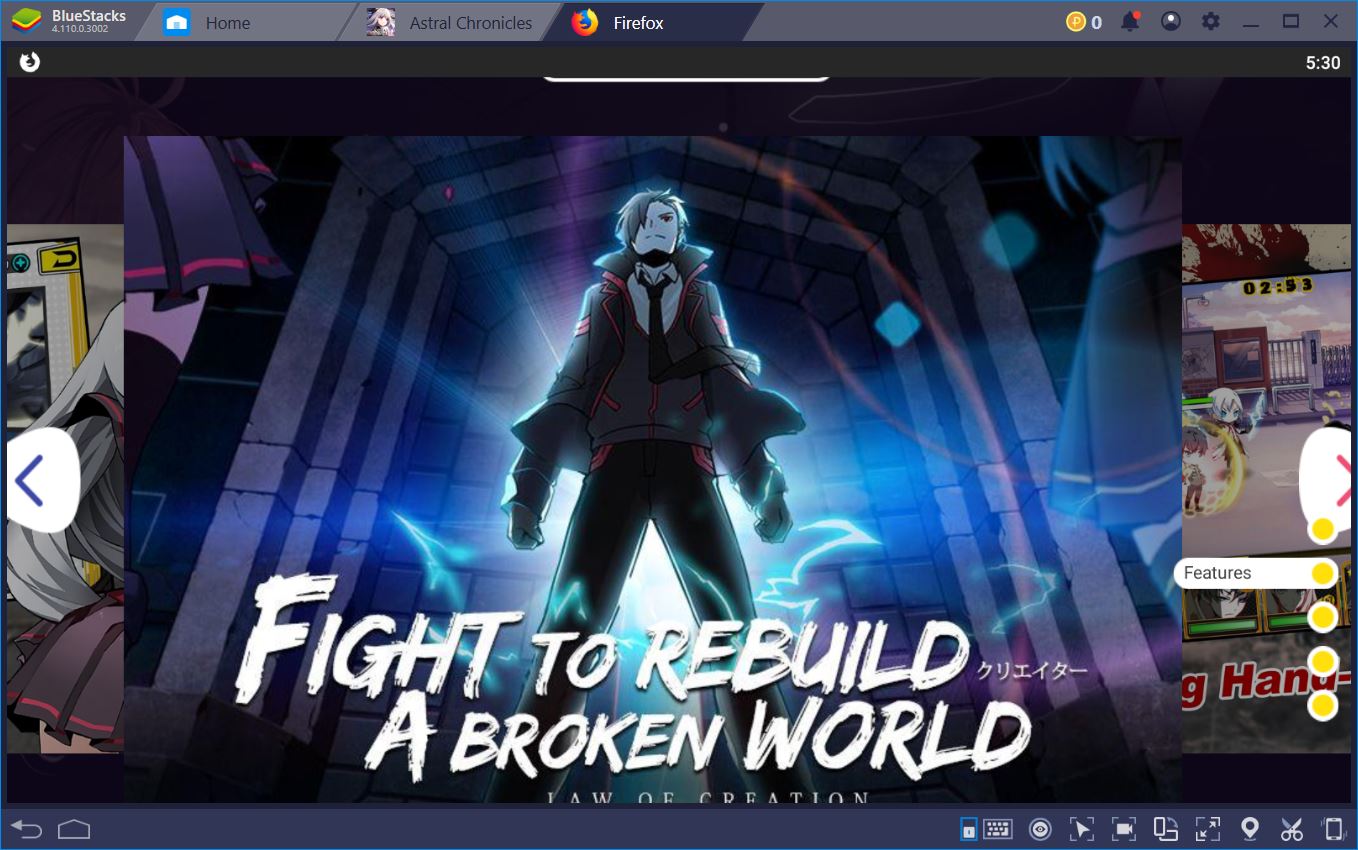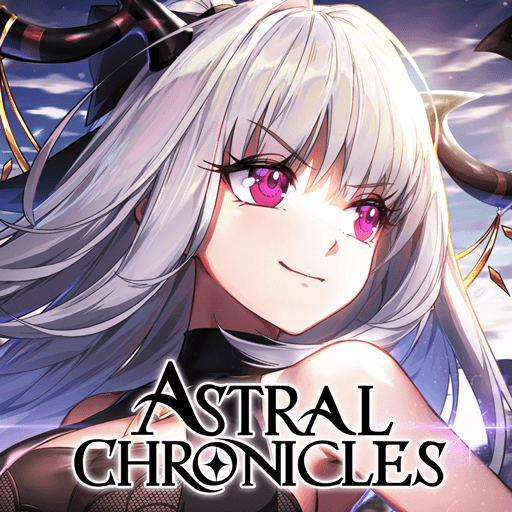 Astral Chronicles, a gorgeous JRPG from uBeeJoy was just released last week and we couldn't help but give it a try. What can we say: we have a soft spot for games that look like Another Eden. We also give in to temptation way more than we should, but what's the point of living if you don't go crazy at least once in a while?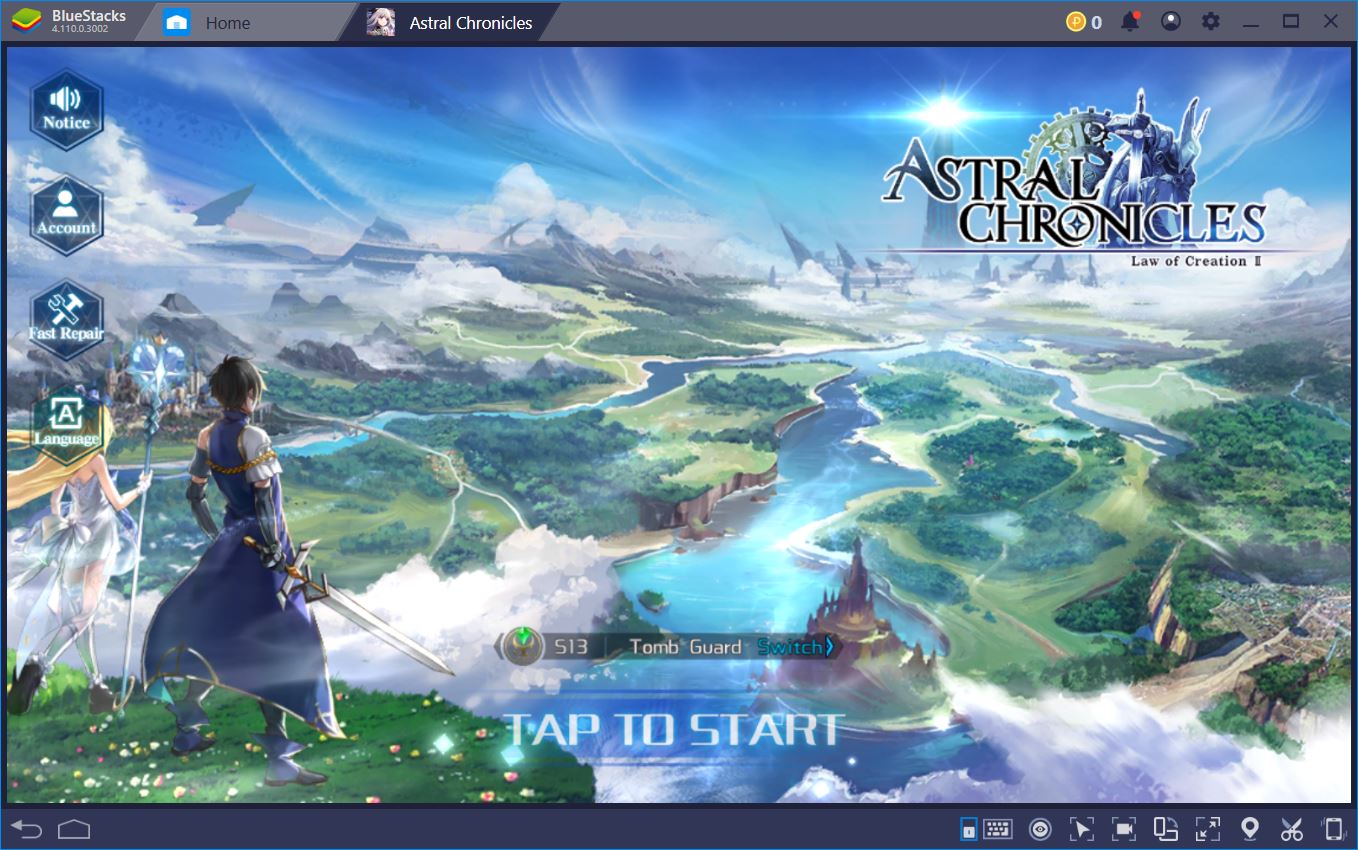 Despite the similarities to AE, the devs certainly brought their own contribution to the genre. As such, we're going to focus on what this game has to offer in comparison to the tens, nay! hundreds like it that are currently available on the app store. To begin with, you have (and we mean have) to love the chibi-style approach to character animation.
Even those members of our gaming team who shy away from anything that is text-heavy and reminiscent of the JRPGs tradition were intrigued. Overall, our opinion is that AS is a great release whose pros currently outweigh the cons. At least for us.
But read on to make up your own mind. If you're not that keen on the review, though, and you're more of a "tips and tricks" kind of player, feel free to jump to this article.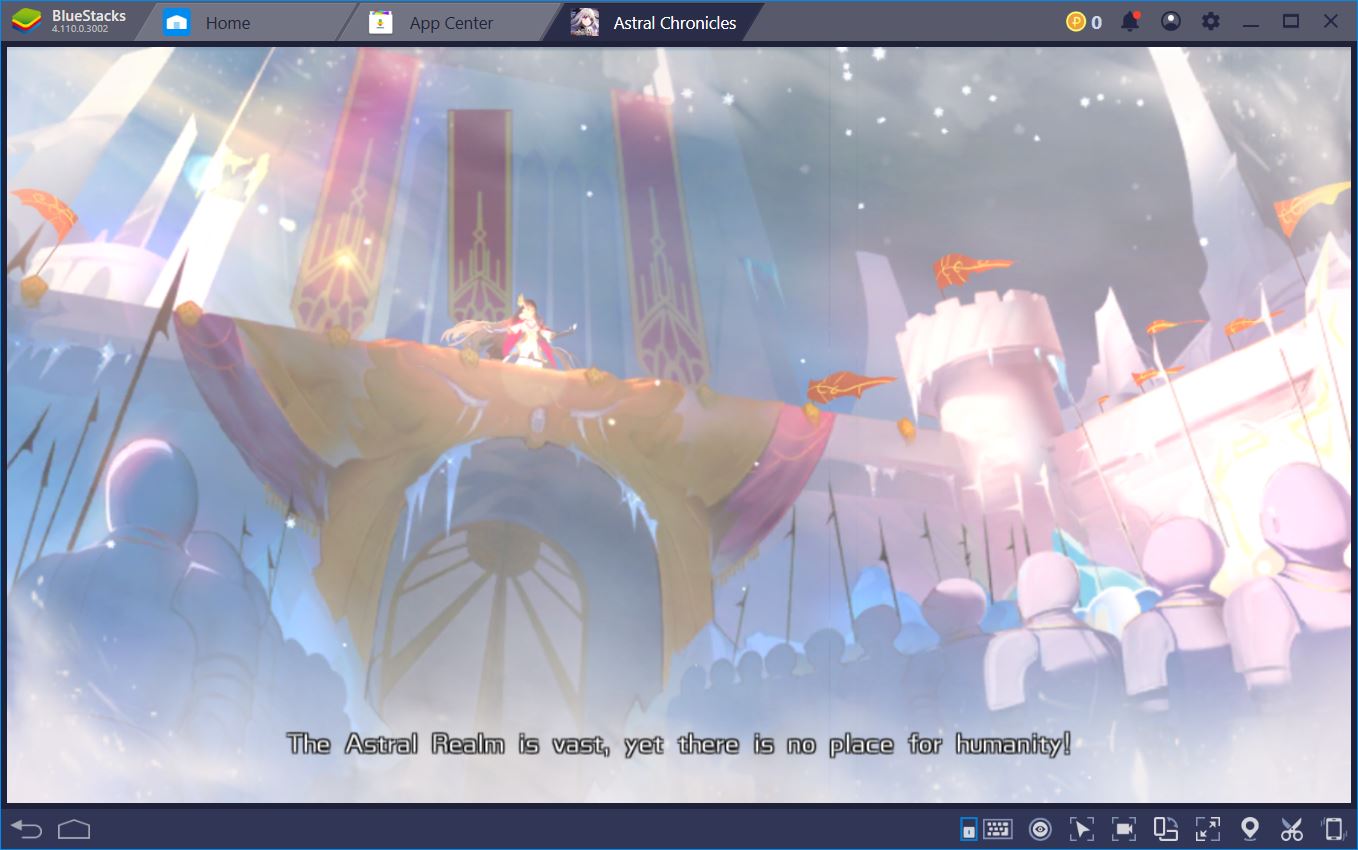 Major Pros: Story, Real-Time Combat, (No) VIP System
Initially called Law of Creation 2, the game was renamed prior to its world wide release. From a storytelling standpoint, we welcome the decision. Although it might not initially feel that something as trivial as a title can have an impact on how we play or perceive a game, we only found out about the "rechristening" after the fact. By this time, we had already become accustomed to its main characters, as well as to the game universe.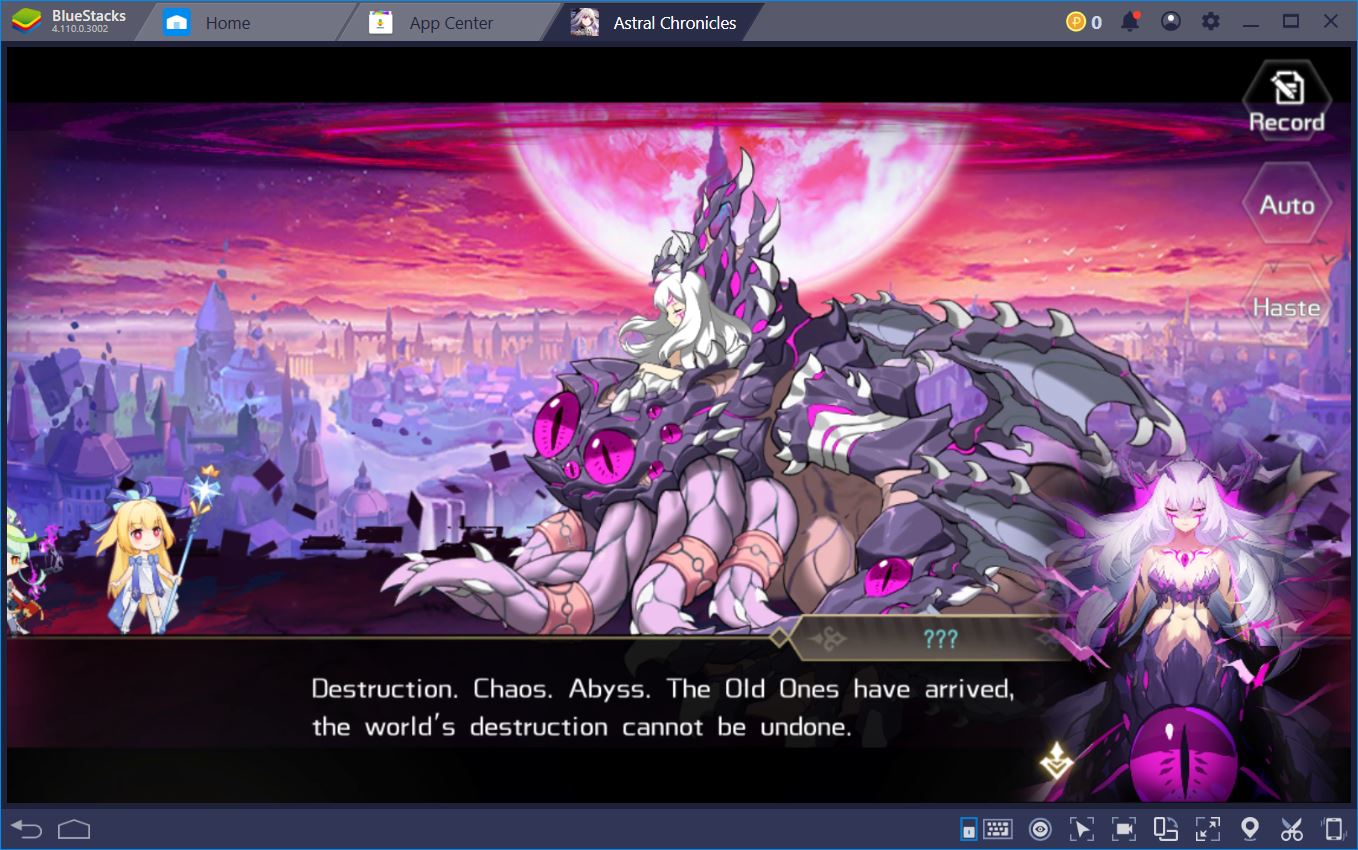 We felt that the new title was more appropriate for a narrative that tackles the rebuilding of a broken world. If you're thinking what we're thinking, then yes, there is a bit of dialogue involved, but the story and its framing are well worth the tapping (or clicking). On the other hand, going through the Reddit thread and the incredibly active Discord community (which surpassed 2.5k members even though the game's been out for no more than 48 hours at the time of writing), we've found that some users are put off by translation mishaps.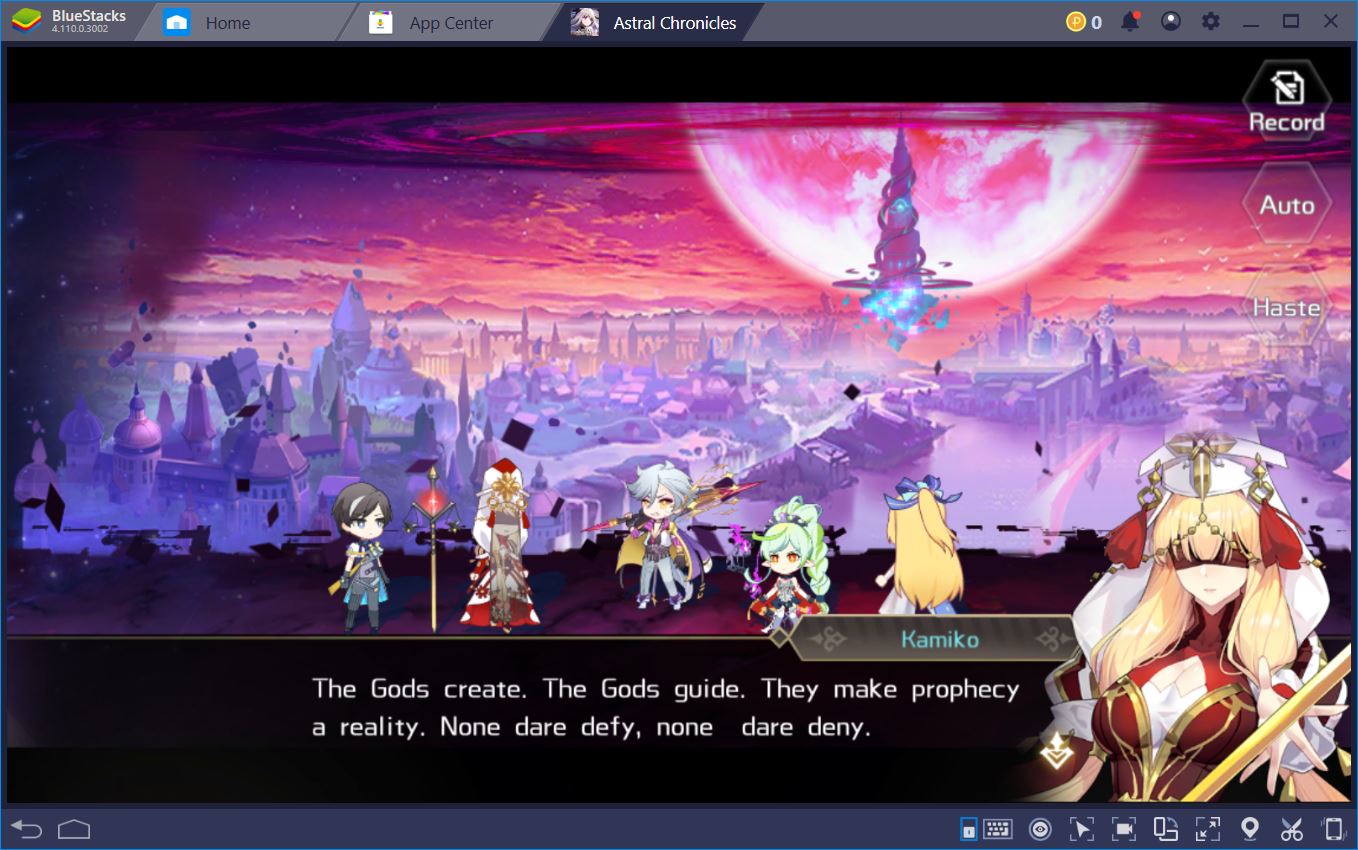 While it is true that the writing isn't polished, translating from Japanese into English is not an easy feat, mainly because we're dealing with two languages that belong to two very distinct cultures. Trying to depict one with the other's concepts will undoubtedly cause many problems and misinterpretations. Diehard Dark Souls and Demon Souls fans will know what we're talking about.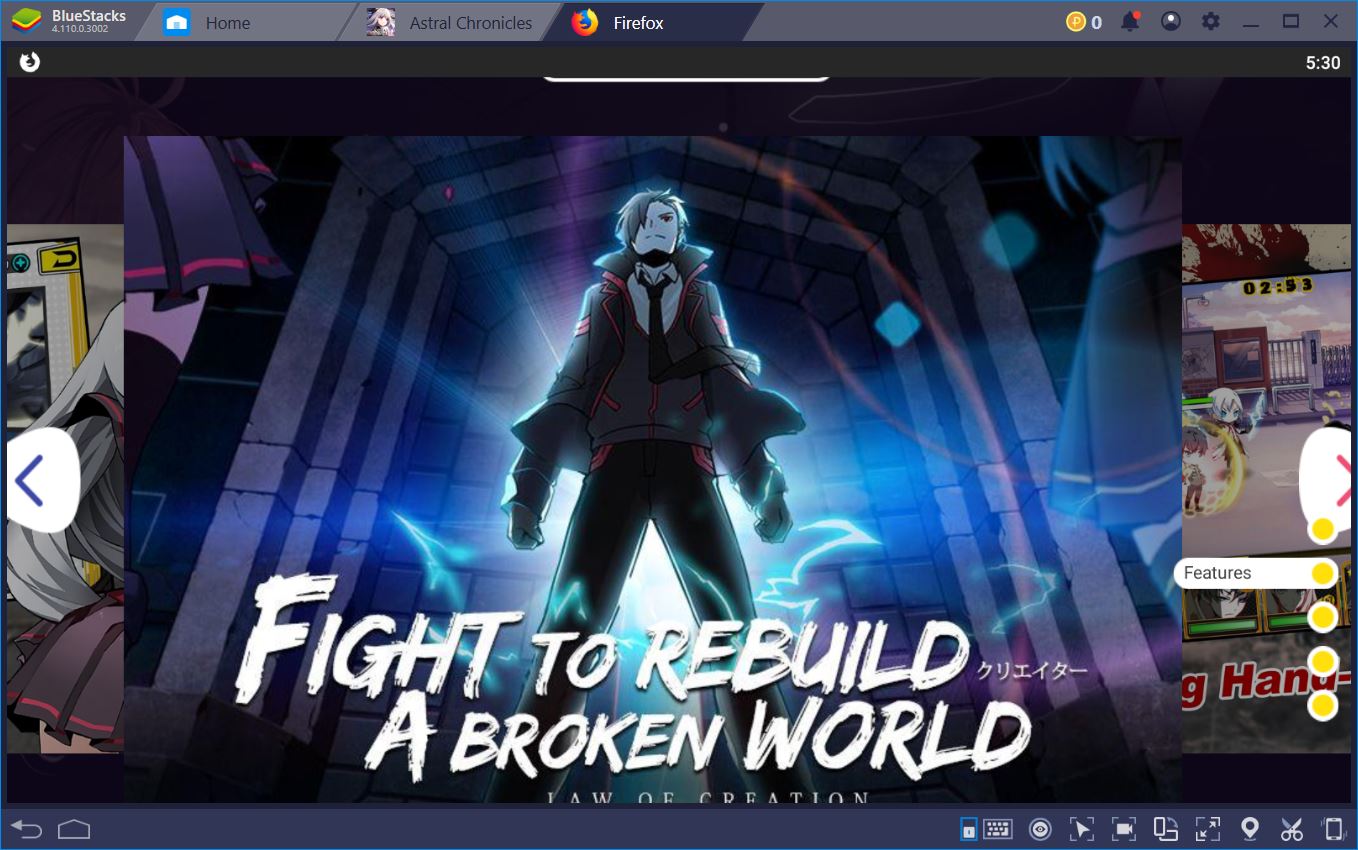 But enough about exposition! Moving on to combat, we find that the latter is actually more fun and engaging than in games like Another Eden. You can auto-battle when you wish to grind, but also take matters into your own hands during hard fights. The encounters are perfectly crisp and – get this – both your party, as well as the monsters can move in an isometric manner. Before you know it, you'll be trying to fight monsters behind, in front, as well as within your formation. Pure awesomeness.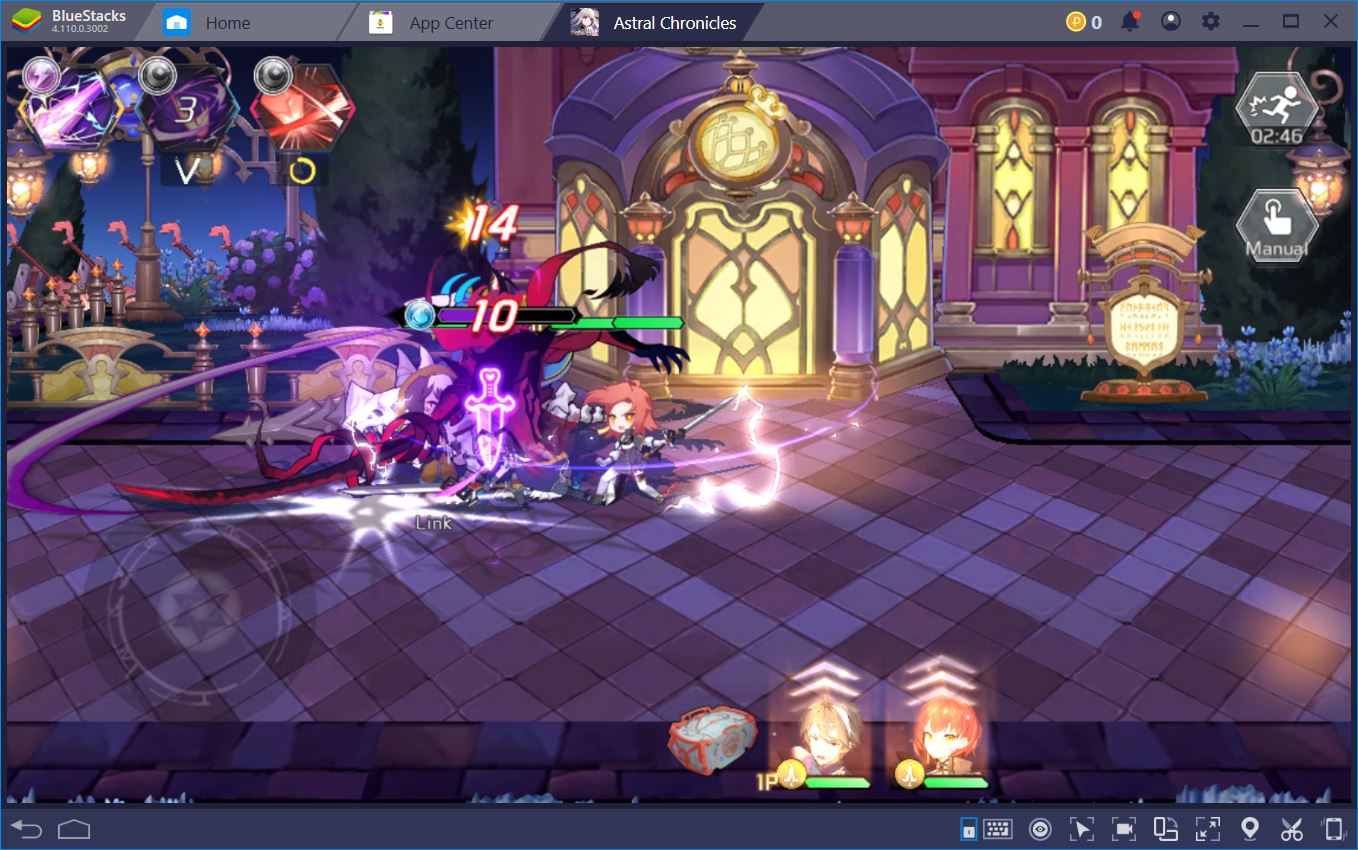 This is a breath of fresh air. We've grown exhausted with unmovable units that each take turns in auto-attacking and casting their abilities. We want more of these complex, messy fights that ring close to the chaotic ebb and flow of reality, in the style King's Raid and a few other great titles out there. No wonder AC is poised to become one of the bigger mobile gaming releases of 2019.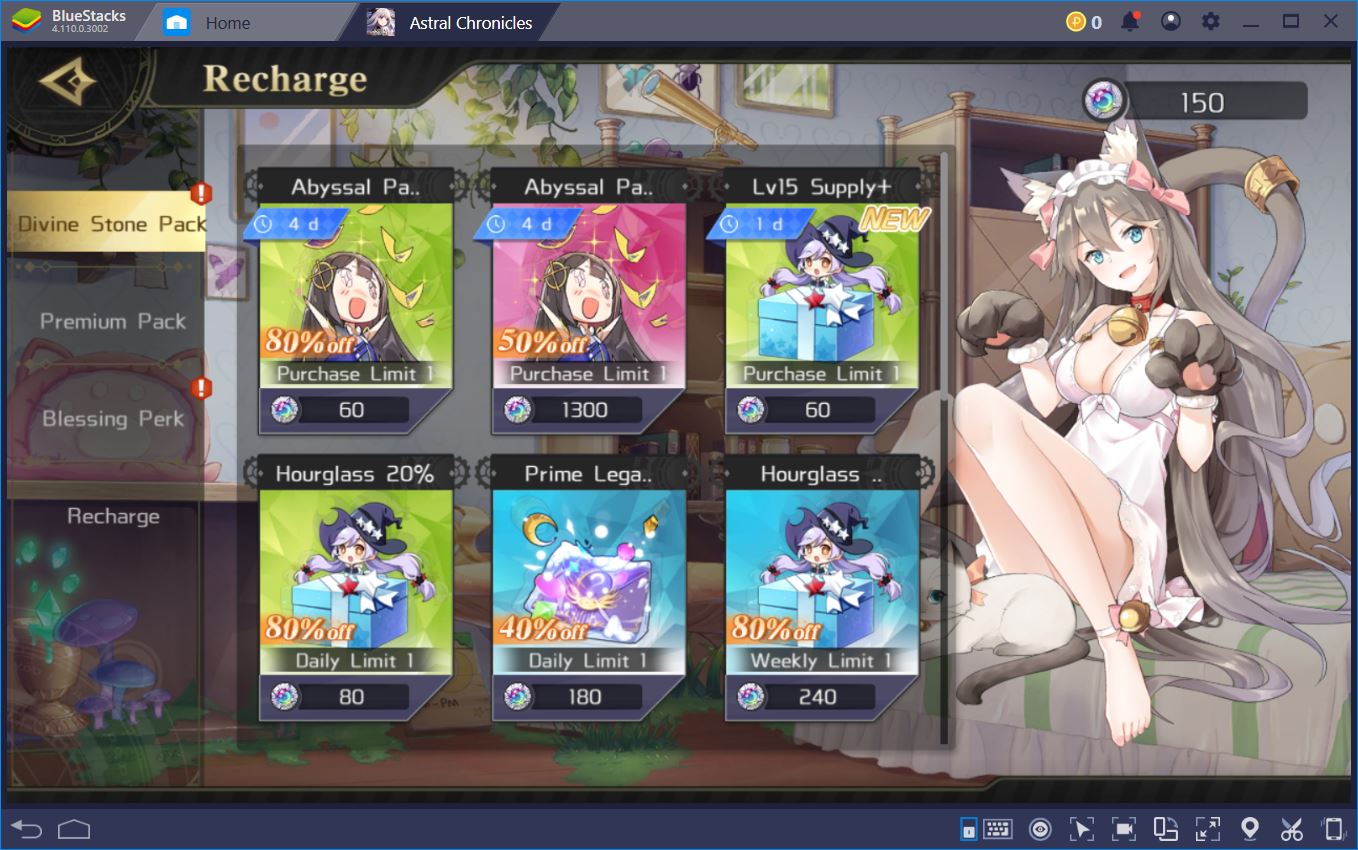 Last, but certainly not least, in the meaningful pros section is the lack of a regular VIP system and the great amount of freebies (both heroes and resources) you get in the beginning to help yourself to the shop. You can purchase packs, as well as blessing perks with Divine Stones, which you can get at a decent rate just by playing.
What's more, the SSR (best quality characters) drop rate is incredibly generous when compared to the industry standard, about 3% higher than most games out there. You also get a free SSR healer just by doing the quests for 7 days. Looks like somebody's been paying attention to the woes of the free to play community.
Noteworthy Cons: Pull Cost, Awakening, Time-Consuming Reroll
For the ambitious mobile gamers out there, Astral Chronicles does have its cons. We can't have it all, sadly. For all the great things you get, there are some features that might put you off. For one, the game is not re-roll friendly. It can be done, but it will take some time. You can read more about it in our BlueStacks guide to playing the game.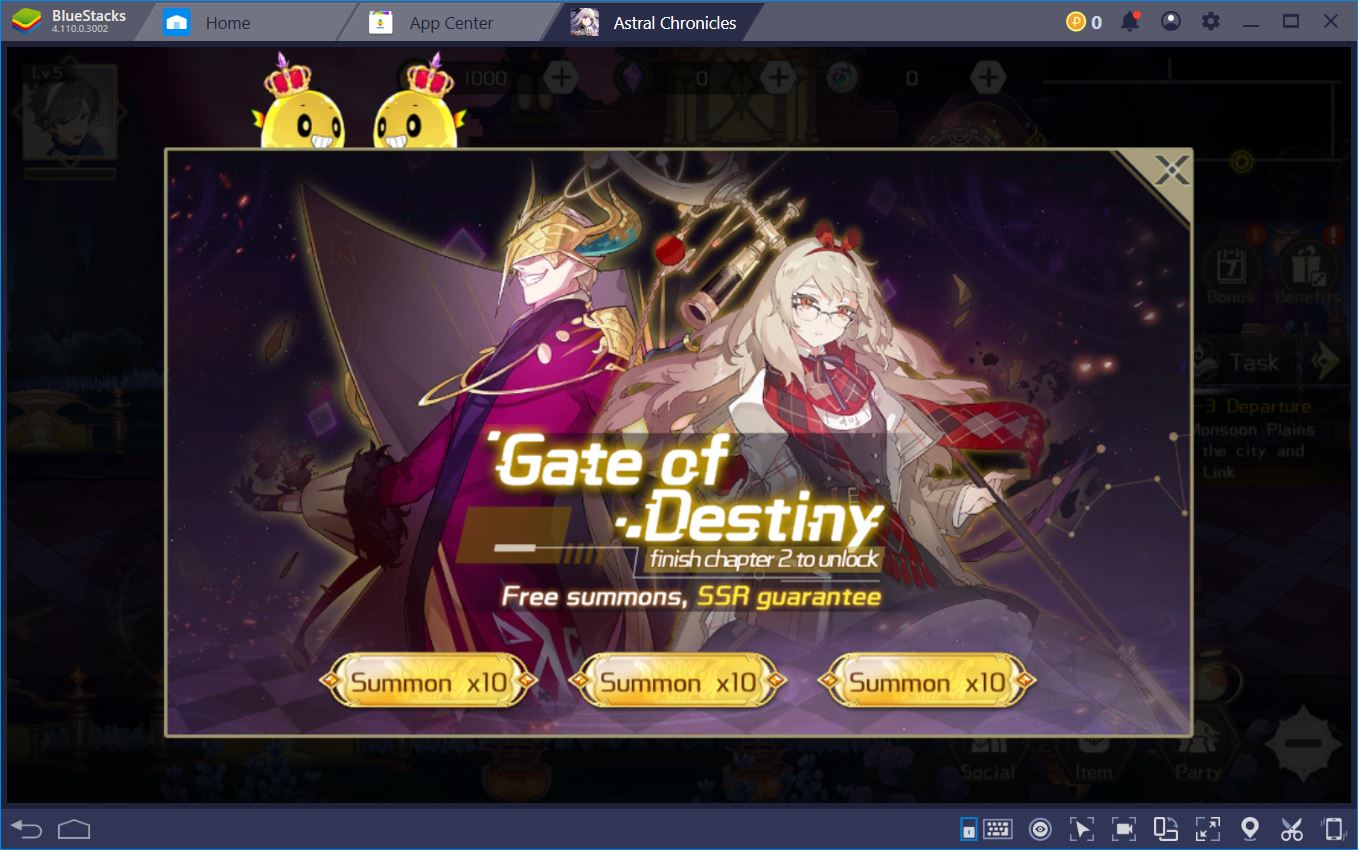 Secondly, the cost of pulling is quite high at almost 24k gems for 10 heroes. Many were disappointed to find out that pre-registering did not give out a free pull, so that's a minus for the uBeeJoy team. For most players, this, alongside the fact that awakening is done with copies of the same unit, is sort of a deal breaker. Personally, we don't mind. This is, after all, an industry standard that is reflected in many, many releases across the world.
Another sad industry staple is the sexualization of female characters. This is not a game mechanic con per se, but it is something that is quite prominent (sometimes to the point of the ridiculous) in the world of AC.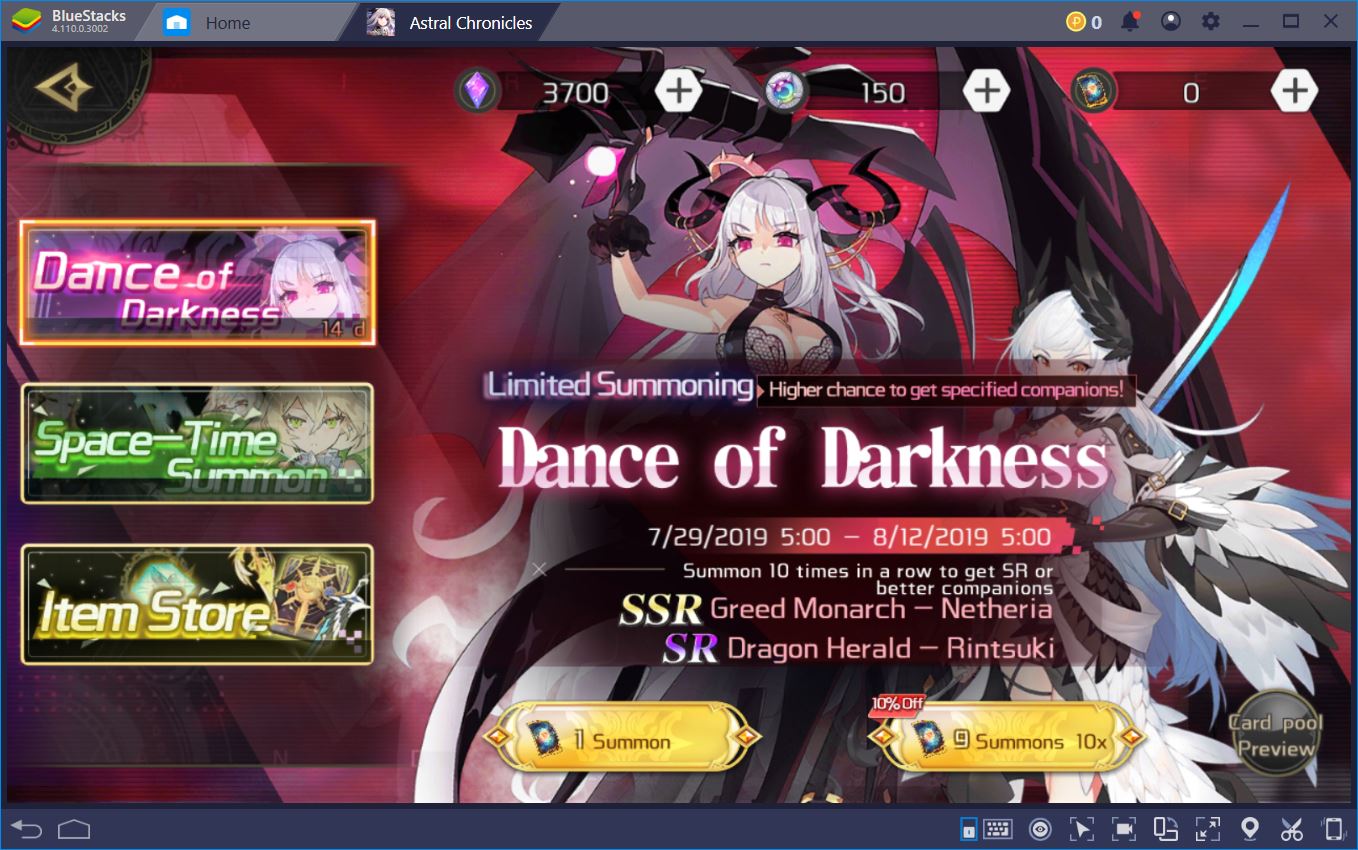 Whether through costumes, postures, or behavior, we simply cannot agree with all of the decisions the devs made in what concerns the women in Astral Chronicles. We understand that they're trying to appeal to a mature demographic, but we still feel that they can achieve the same goal by other means. And it's not just us.
Overall Impressions
Like we've said in the beginning, AC is a great game, particularly if you're not that partial to some of the cons we've mentioned above. We made sure to choose the features that clearly stand out, so if you feel that this is a game you might enjoy, that will definitely be the case.
Whether you decide to quit it after a couple of hours or become an avid, regular player, we guarantee your time on AC will not be a waste.