Game Guides
Astral Chronicles: Tips and Tricks that Will Help You Master the Game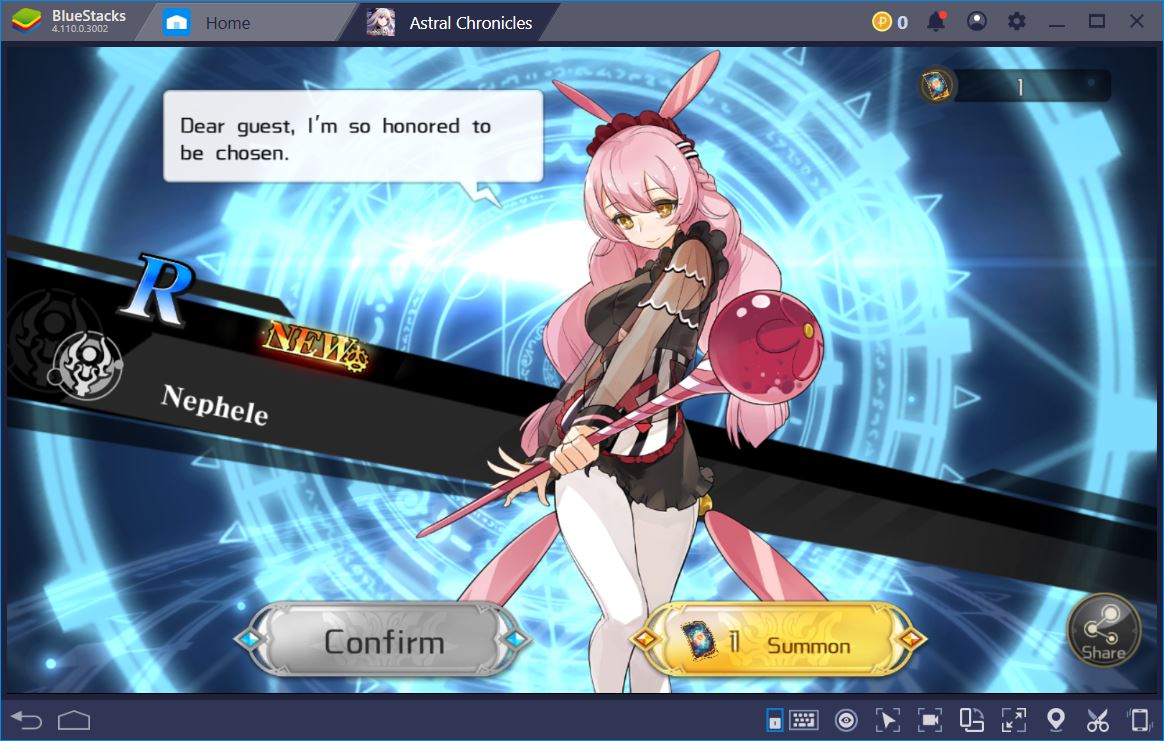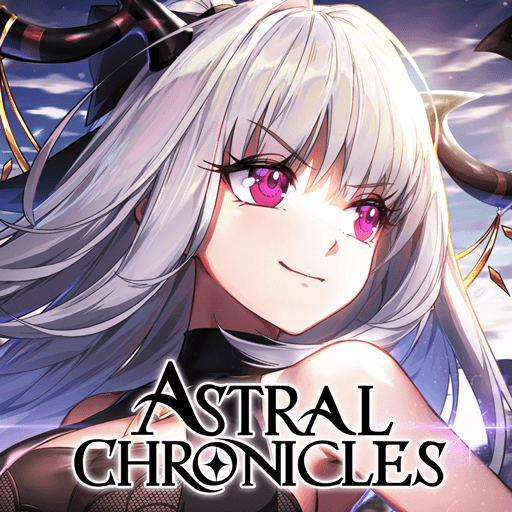 If you're up to date with the mobile gaming community, then you've definitely encountered your fair share of Astral Chronicles hype in the past few days. We couldn't help but jump on the excitement bandwagon, especially when there's such a good game with a great story and awesome mechanics at stake.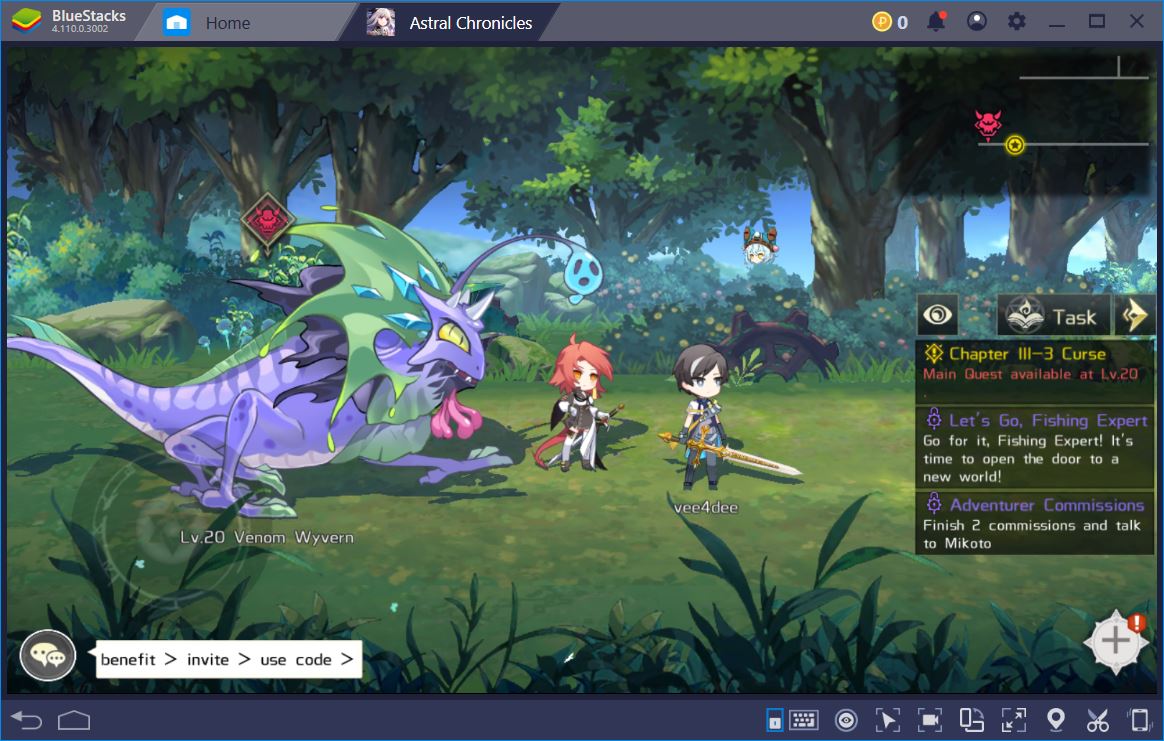 In a previous article, we briefly went over some of the most important things all AC beginners should know. No matter how passionate of a gamer you might be, we're all newbies when it comes to new releases and it often happens that the collective wit, as well as adventurous spirit of those first few thousand players carves the way for everybody else to enjoy the game much more.
As such, we'd like to continue our beginner's guide with a tips and tricks section that further expands on the previous information. This is a great chance for you to avoid the pain of many minutes' and even hours' worth of fiddling around not knowing what to do next.
Want to Get More Play Rewards? Here's How!
Playing AC consistently is, quite often, enough to get amazing rewards, something which we also talked about in our beginner's guide. What we didn't mention before was the importance of racking up bonus points by means of carrying out daily quests and completing achievements along the way. All you have to do is make sure to hand in daily commissions, enhance equipment, and more of these trivial matters every time you log in.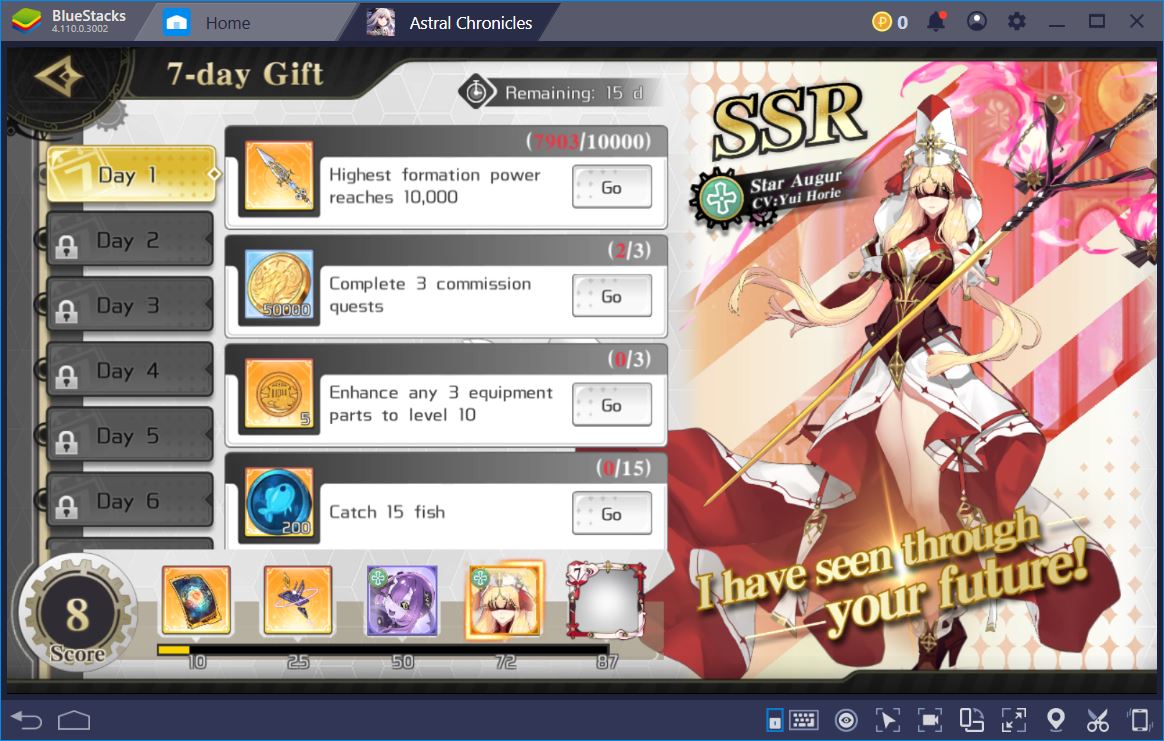 Despite them being relatively easy to do, these tasks will help you boost your bonus score points. If, in 7 days, you manage to acquire 72 of these, then you are rewarded with one of the best SSR healers, Kamiko. We can't emphasize how amazing she is for the early game. Her Undying passive will definitely take you through most PvE content, even if she's not the ultimate PvP or PvE chanter. Still, quite an amazing catch for doing miscellaneous tasks here and there.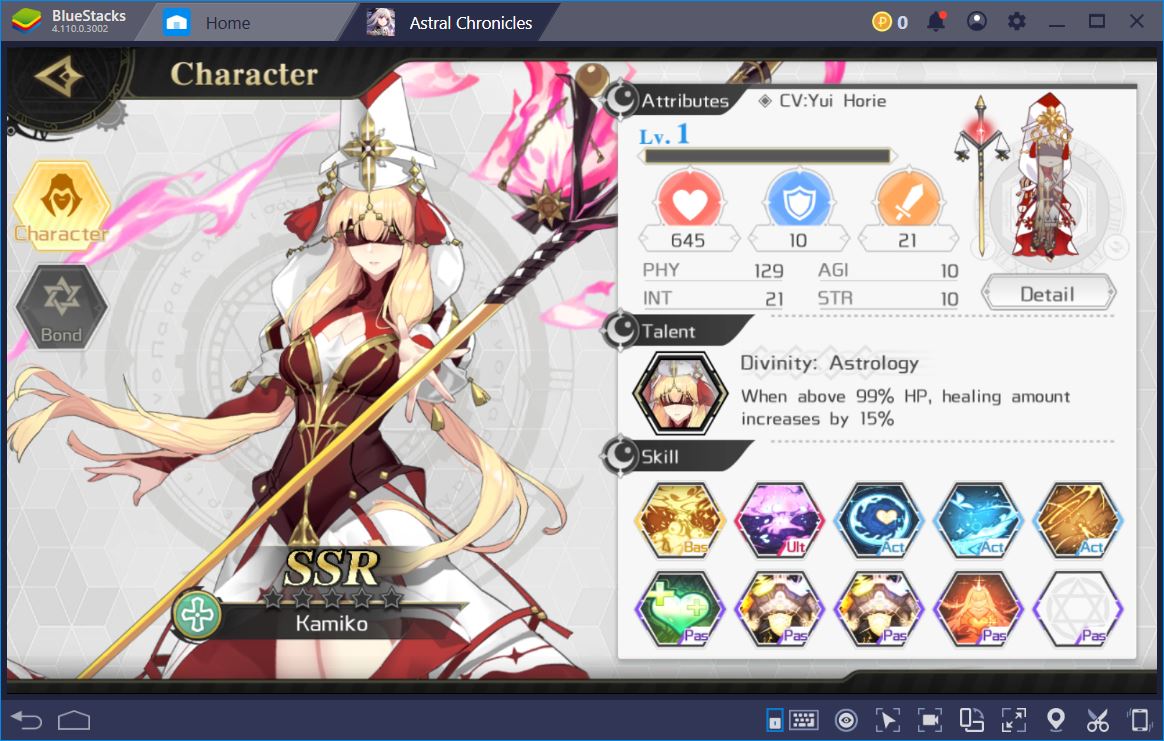 You might be wondering whether you should re-roll to get a chance at a better SSR. We sure did and we landed on a majestic SSR Athena. If you didn't get a good one, don't feel too bad about it, though. It's not strictly necessary to re-roll – just more of a min-maxing option for really dedicated players. You'll get plenty of Cosmic Tickets if you just play the game, which will give you a definitive chance at an SR or better every 10 pulls.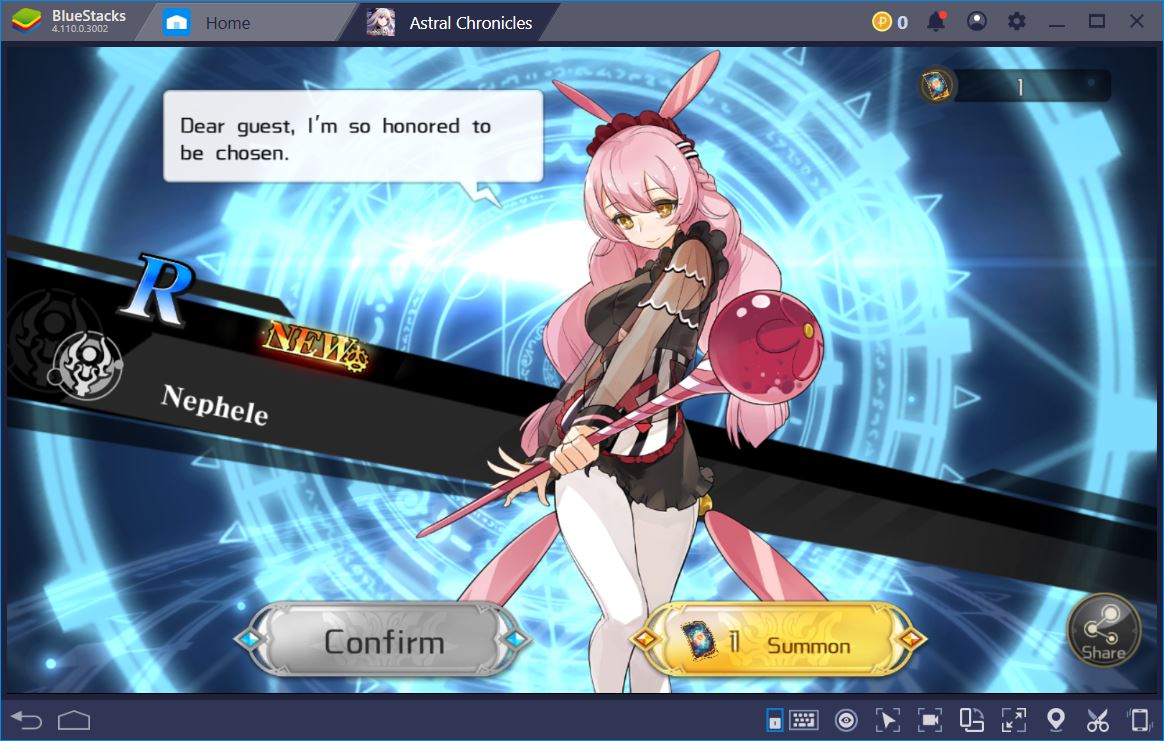 When fishing, make sure you always do it manually. Each pond allows you to unlock an auto-fish feature at a certain level. You can also easily teleport between fishing locations once you've reached one. But the reason why you don't want to use the auto feature is that doing it yourself gives you the chance of catching a new record length of fish (regardless of type), which gives a lot more experience.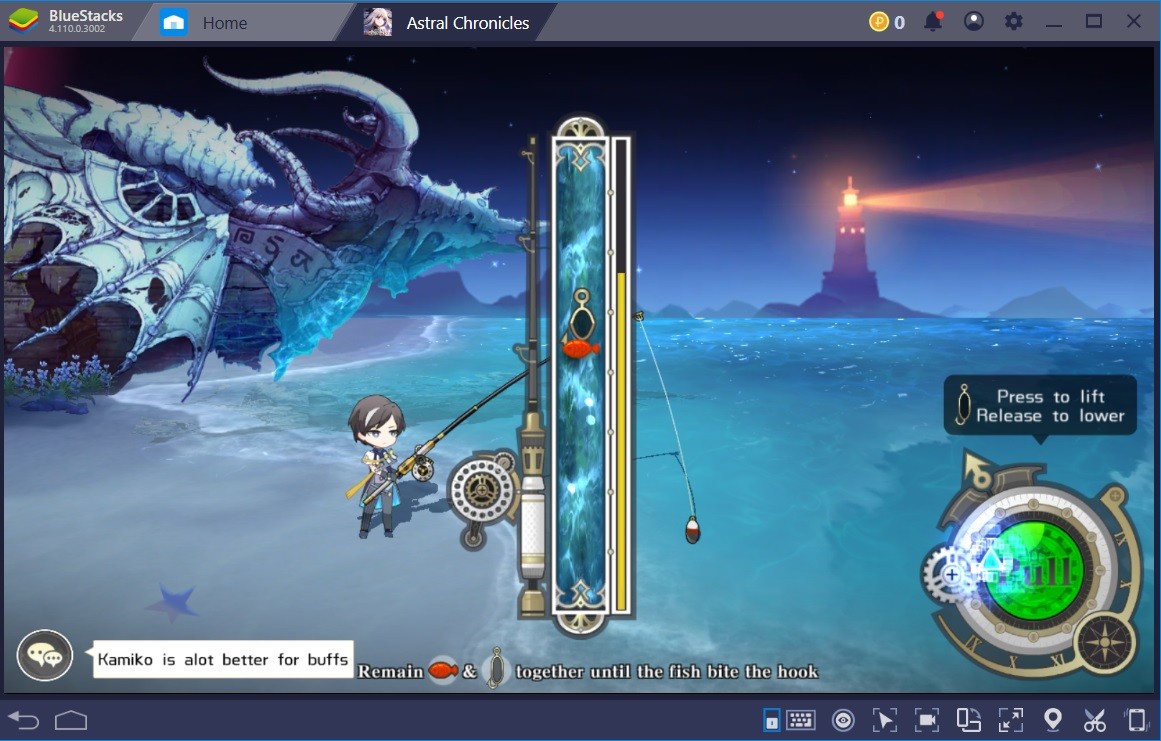 We actually find it to be a calm and soothing activity, but, then again, we've spent many an hour by the side of the Dalaran fountain, patiently waiting for the next gold coin. While you enjoy the sights in the AC fishing camp, don't forget to sell whatever you catch! These nifty little critters have a limited lifespan of only 7 days.
How to Manage Your Experience Gain
Every game has a progression system and we all want to be the fastest to reach high level. This is even more the case in a gorgeous release like Astral Chronicles. It's not just bragging rights that players are looking for, but also the additional end-game content that comes with getting further in the game.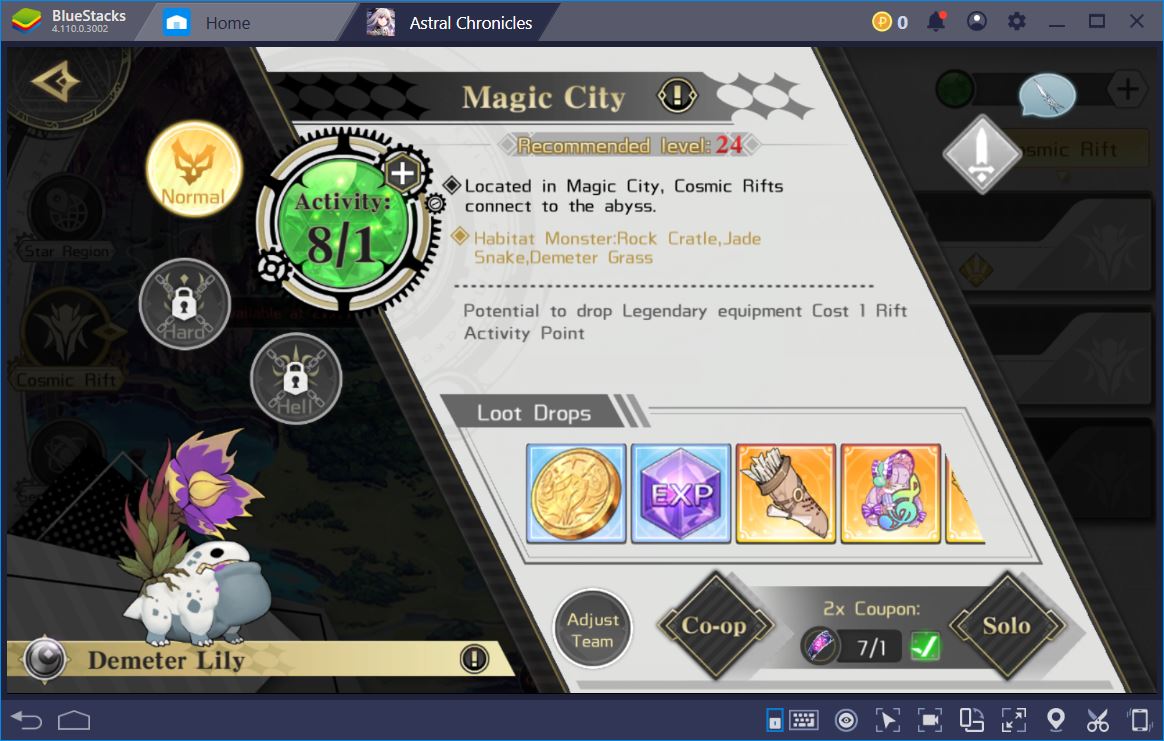 Your main source of experience in AC is the Cosmic Rift, which is divided into three difficulties, each with its own Activity Point (AP) requirement. Hell mode will waste 3, Hard 2, while Normal will just consume 1 of your APs. The beauty of this game is that you can co-op with other players to tackle the more difficult content, so make sure to clear a higher difficulty.
Don't be afraid to use the ticket at this time, either. In one run, you'll get the experience and items you'd otherwise receive doing it twice, which helps save a lot of time. It will take the amount of APs equivalent to two runs, but it's only fair that it should. What's more, the two higher difficulties also give additional items. Just because the skillcap is higher.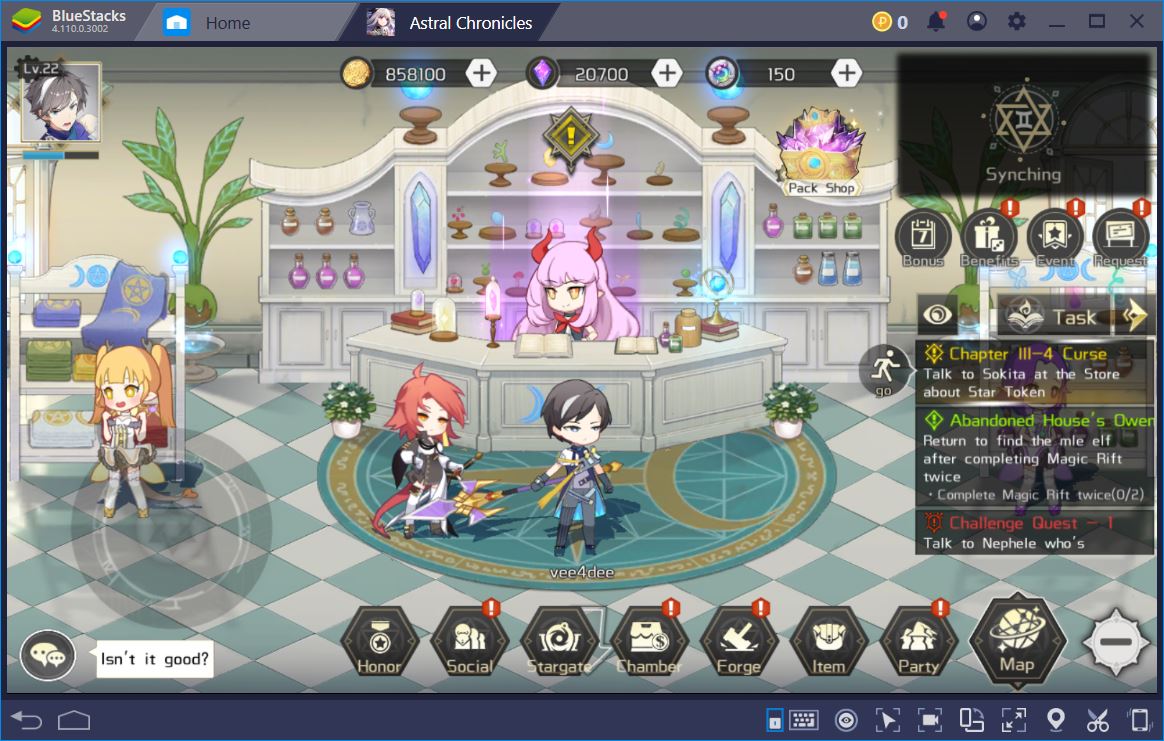 Afterwards, you'll want to complete as much of the main, as well as of the sub quests as you can. These can give ridiculous amounts of experience and resources for their worth. The Cosmic Cave, Wild Monster, and Wild Bosses should come next. The latter respawn at fixed intervals, on the yellow markers of each region, once every 20 to 24 hrs.
In case you're levelling a second formation for PvP purposes, for example, you can complete quests and not turn them in. Then, go to Party, Allies, and switch in the newbies. This way, they'll get all the juicy experience without slowing you down one minute. Thug life.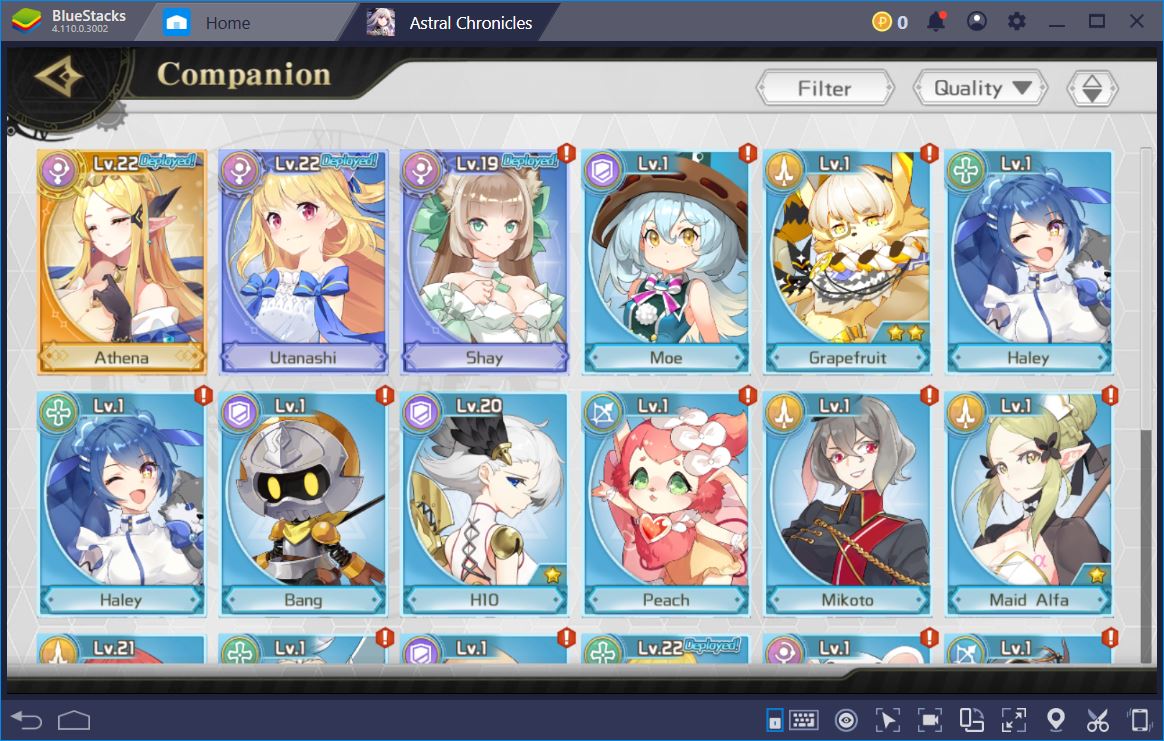 If you find that you're losing a fight that is actually supposed to be doable, don't be afraid to take matters into your own hands. The AI of AC is not that smart, to put it as mildly as we can. For instance, the Venom Wyvern, which is the first boss of your first region, as well as of the first Rifts, does a really punishing AoE spray. All you have to do to defeat him is turn him away from your party and, presto, boss is dead in no time.
This is just how we like our mobile RPGs – awesome enough to let you grind easy content, but challenging enough to require your input in critical moments.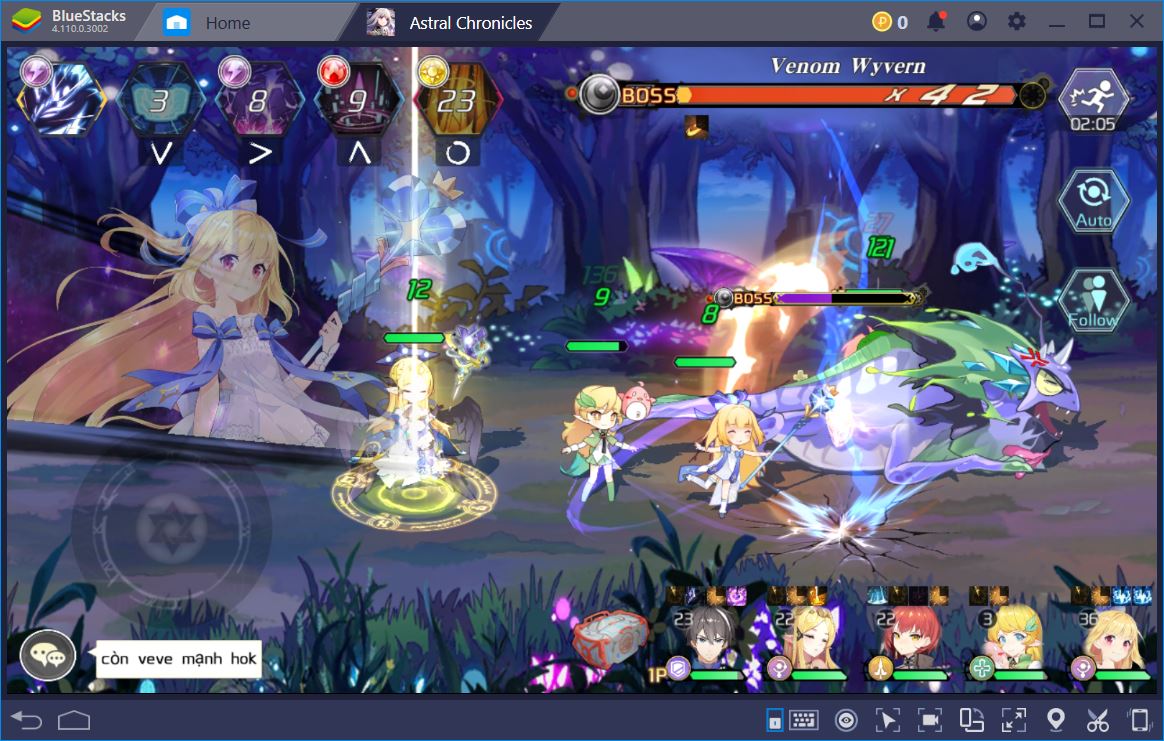 The Highway to SSR with BlueStacks
By following our tips, you'll be on the fast track to getting as many SSRs in your party as you desire. After all, you'll be getting so many Cosmic Tickets from doing the main quest line, as well as the achievements that you'll have at least 1 guaranteed SR or better every 10 pulls.
This might not seem that great, but when you take into account that AC's drop rate is significantly higher than the industry average, the game seems like a pretty decent deal.