Game Guides
How to Play Astral Chronicles and Reroll on BlueStacks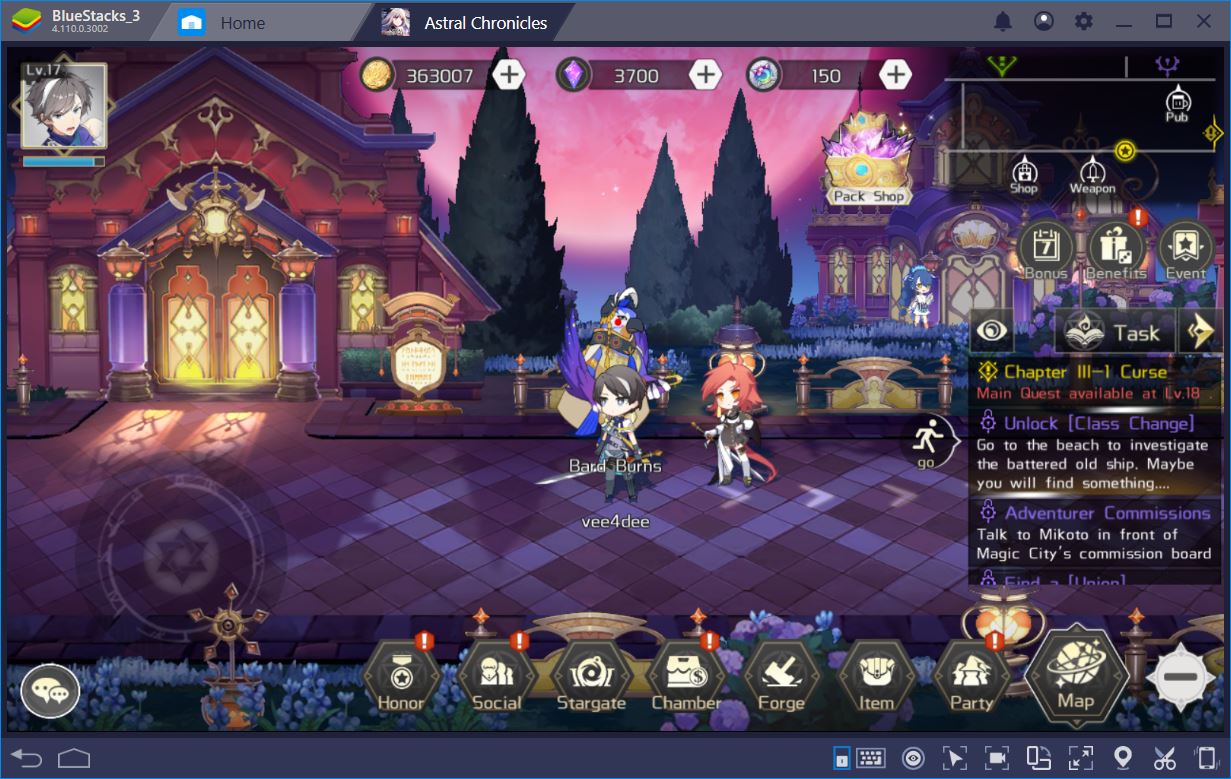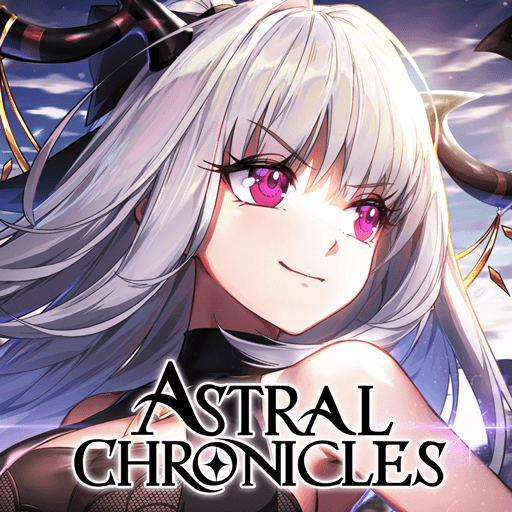 We've been playing Astral Chronicles for a couple of days now and, we have to admit, juvenile excitement is the best way to describe how the game makes us feel. If you're looking for a more comprehensive and balanced review of the game, feel free to check out our first impressions.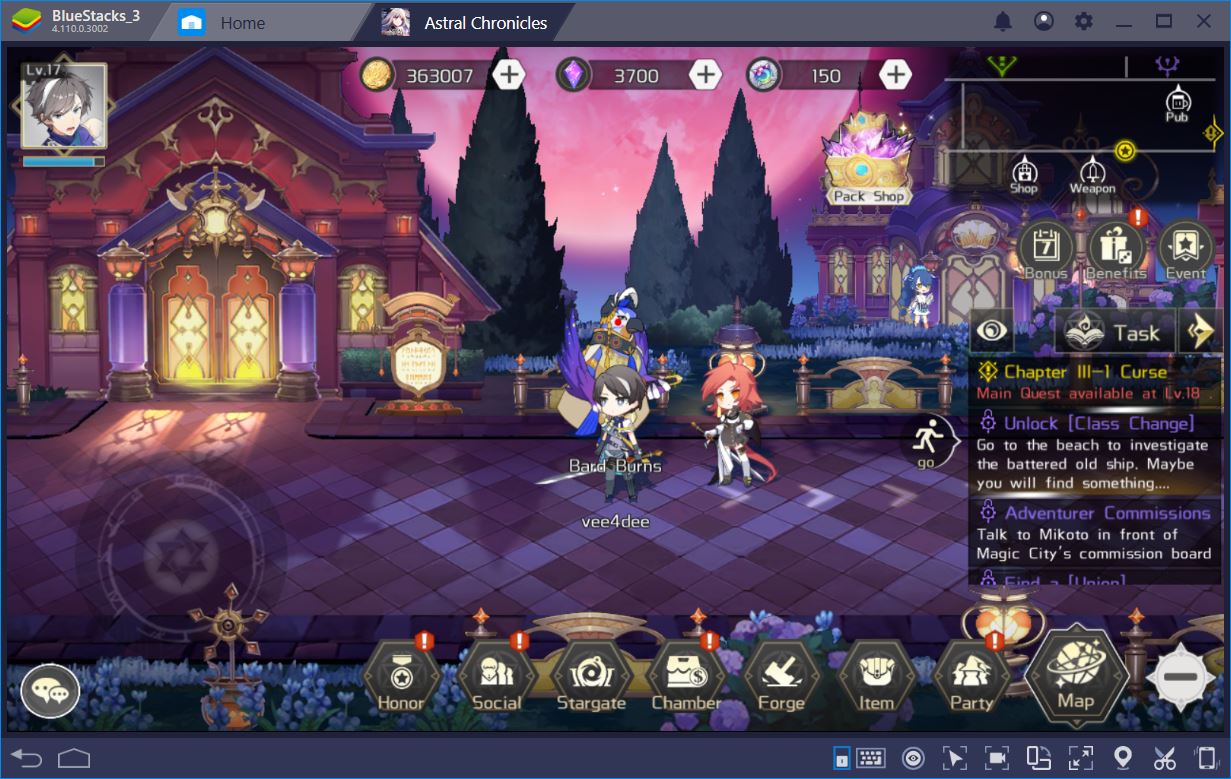 What we really wanted to show you now is a brief selection of the ways in which BlueStacks can make AC easier and more fun to play for you. For one, you might be struggling to hit the abilities on the petite screen of a smartphone, so if you want to lay back, relax, and truly enjoy this incredibly popular chibi RPG, a computer monitor does the job much better. And there's more, too.
A Great Game with a Growing Community
Just by scrolling through the dedicated Reddit thread, you can notice that Astral Chronicles' player base is growing by the minute. In addition, there are tens of experienced players out there eager to help newbies out, so don't be afraid to ask around if you feel that some game mechanic escapes you.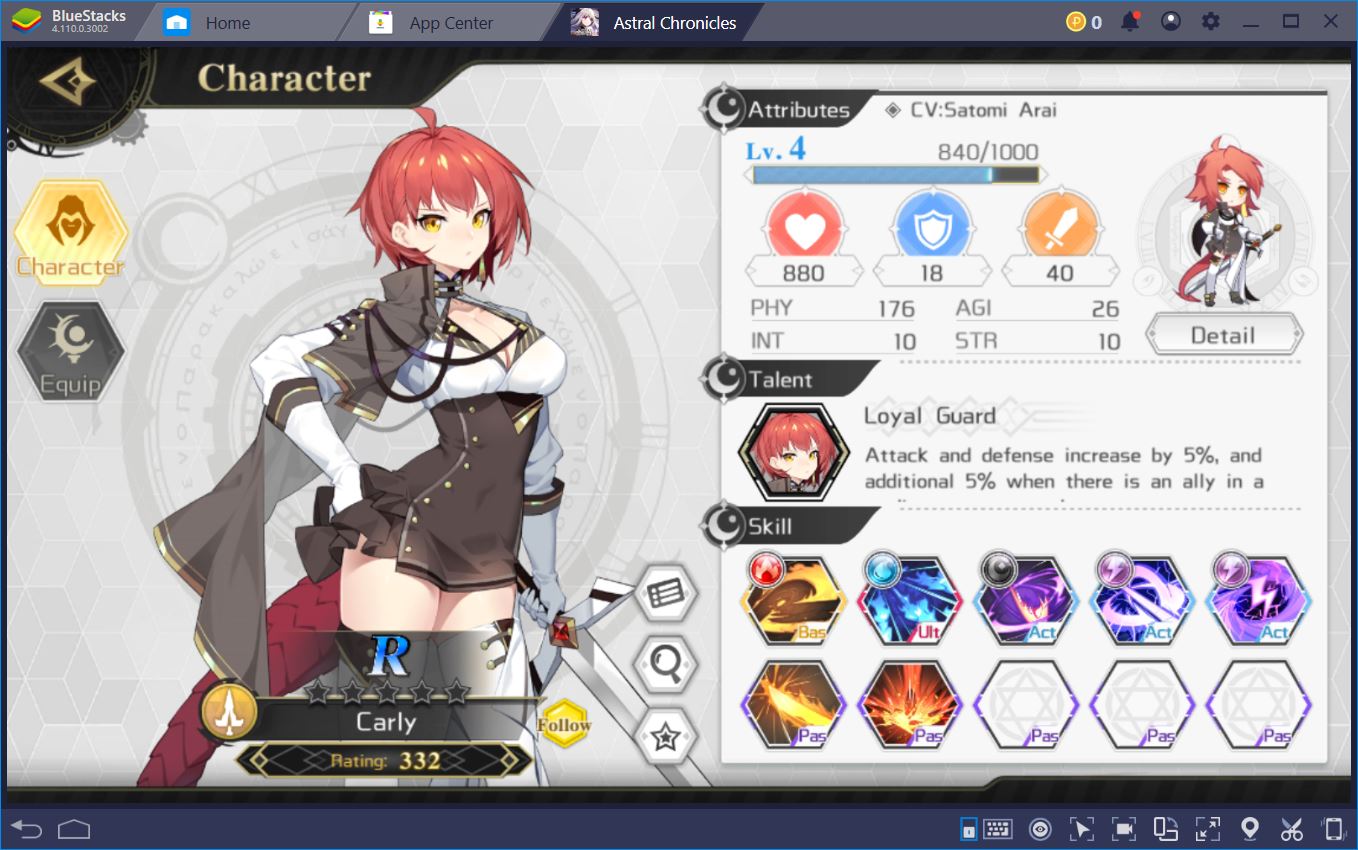 Aside from the polished visuals, we really enjoy the complexity of the character-building system. If you want to find out more about how to build your main, feel free to refer to our BlueStacks guide to MC builds. Maybe it's just us, but we're definite partial to games where talent trees can be approached from various angles. Unlike Another Eden, to which it bears a close resemblance, AC has a good multiplayer system in place wherein you can co-op with other players to complete PvE raids.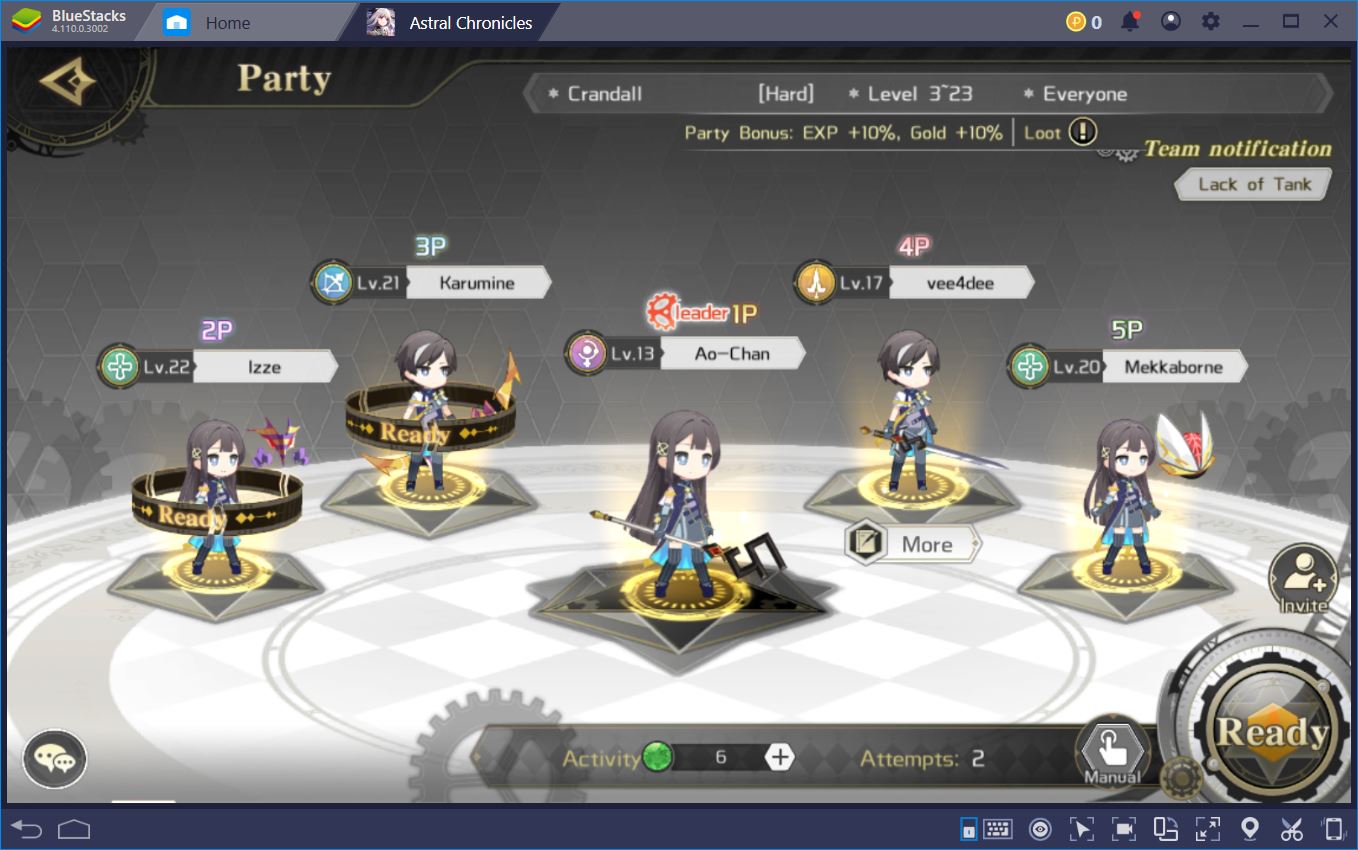 We're also keen on the fact that the main character's class, the one you choose in the beginning, can easily be switched from what you initially select to what you might need in your team composition at one point or another. Unlike the other characters, you can control the MC, as well as what abilities they cast and when.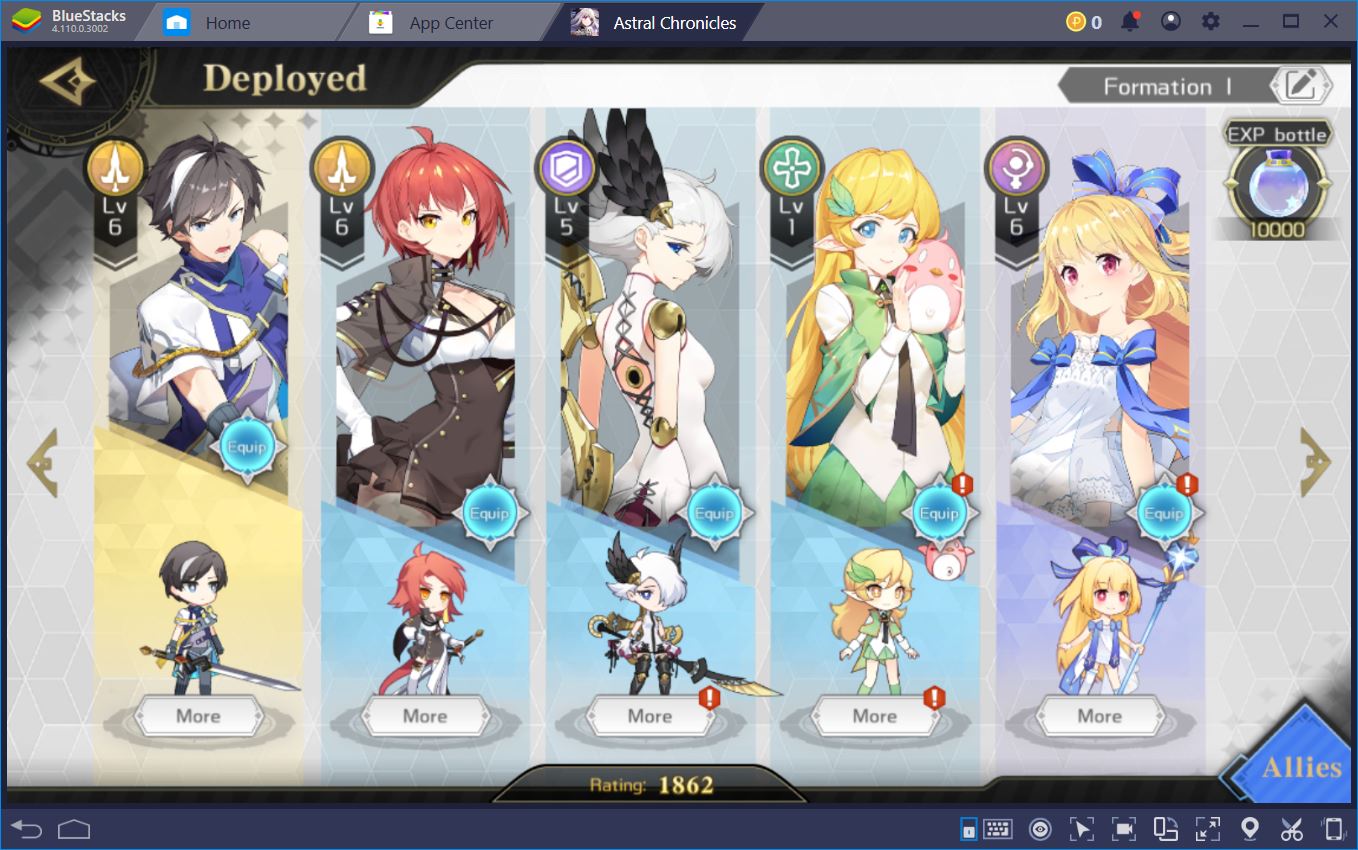 This is one of the changes we hope will seep into the entire niche of mobile auto-play RPGs. The community wants to be able to speed up or automate grinding sequences, but also bring their contribution to difficult encounters the AI can't possibly overcome on their own. We think it a necessary and essential feature implemented by the uBeeJoy team, one that we hope will soon become a standard across the board.
Making the Game Better with BlueStacks
Like most mobile games, Astral Chronicles is much better when you play it on BlueStacks. The first reason to consider is raw performance. The emulator basically gives you what an S9+ has to offer in terms of processing power and visual rendering, but unlike this premium smartphone, BlueStacks is free to download and use.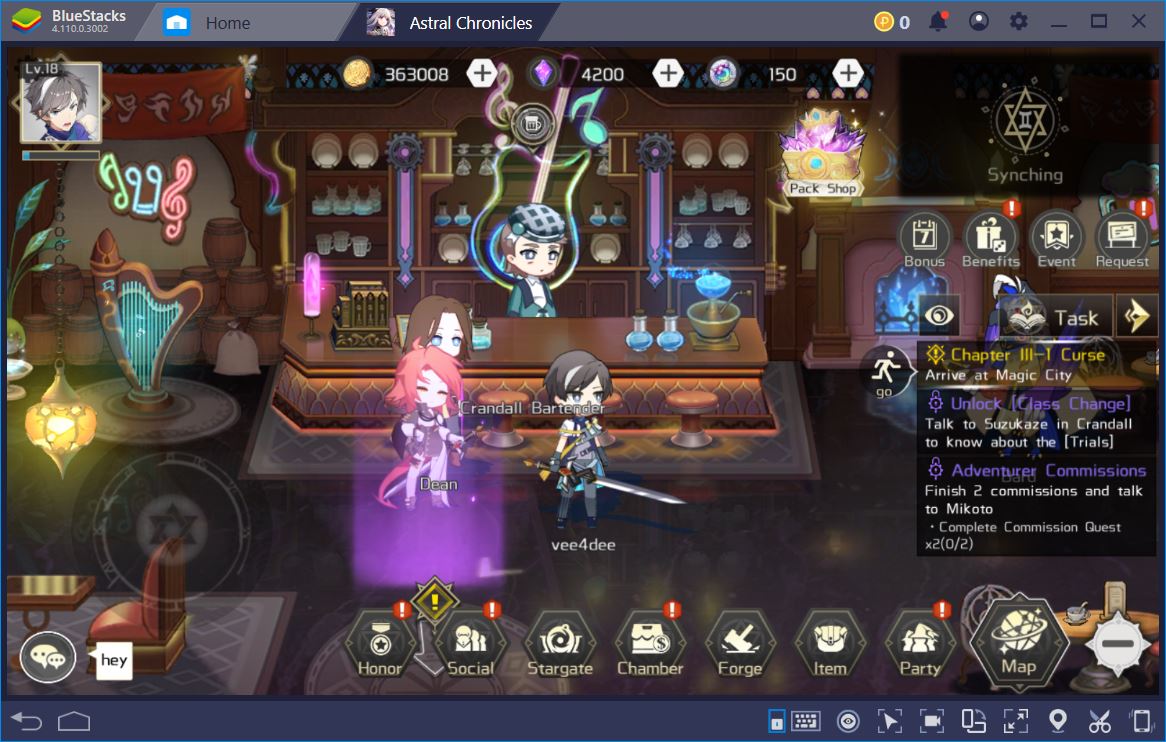 Secondly, the improved game controls you get from this emulator far outweigh what you'd be able to do on a mobile phone given a difficult fight. For instance, the Keymapping Tool allows you to bind any button or on-screen movement to a keyboard shortcut. Instead of having to focus on casting your main's ability while also activating the ultimates of your other party members, you can easily assign a swipe movement to take care of the latter.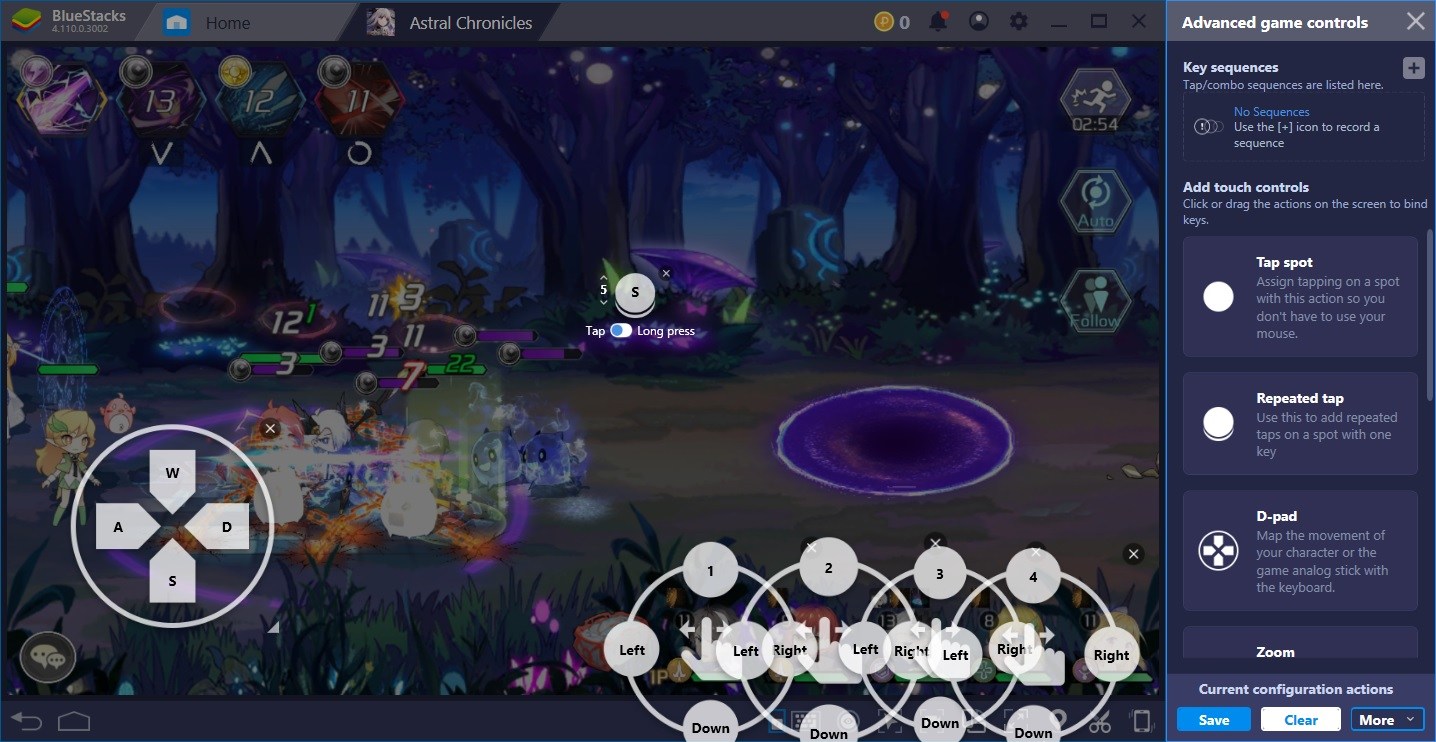 The Combo Key, on the other hand, allows you to record long sequences of buttons and/or combinations necessary for either farming or increased menu accessibility. To get this up and running, everything you have to do is click on Open Keyboard Controls at the bottom of your BlueStacks window, hit Edit at the top of the new one, then Advanced Settings at the bottom of the next and the "+" button next to Key Sequences on the far right of the Advanced Game Controls pop-up.
Once you're ready to record the movements you want to automate, such as the Torrent or the Imperial Blade on your Warrior, click on Start, perform the swipes, and then Stop. Give it a keyboard shortcut and you're good to go! Now, instead of having to swipe various shapes, you can just chill and press a button at your own leisure.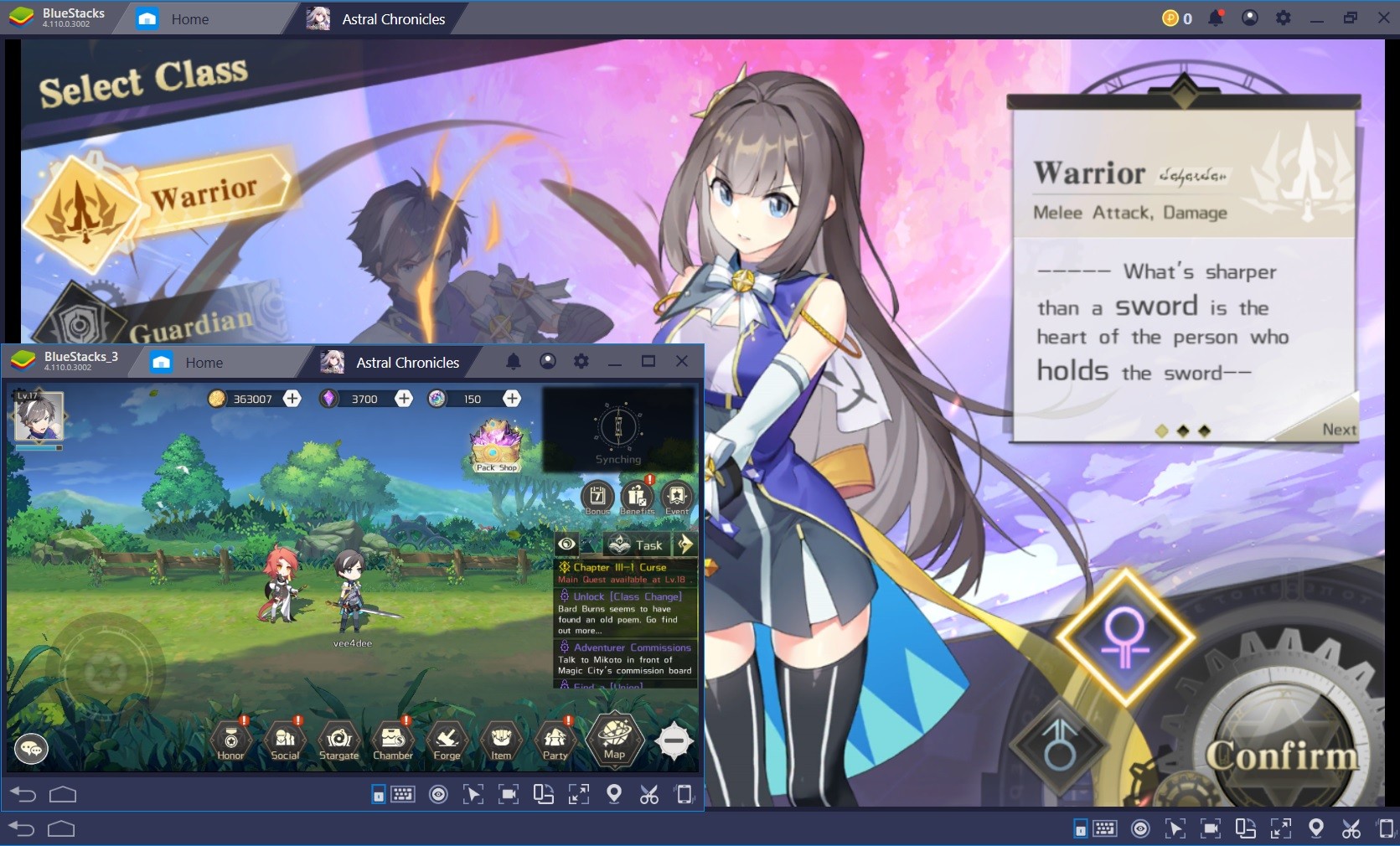 By far the most useful BlueStacks feature you can use to improve your AC experience is the Multi-Instance Manager. This tool allows you to run as many instances of the game as your machine can handle. Because your first pull is really important, you'll want to make sure you get it right by landing 1, perhaps 2 good SSR heroes. The problem is that you have to complete chapter 2 of the main storyline to do your first pull.
This is where BlueStacks comes in handy. Instead of having to log on and off three, maybe four times, you can run the game on 4 different instances at the same time. Unless you connect the emulators to different Google Play accounts, you'll have to select different servers for each. It's up to you.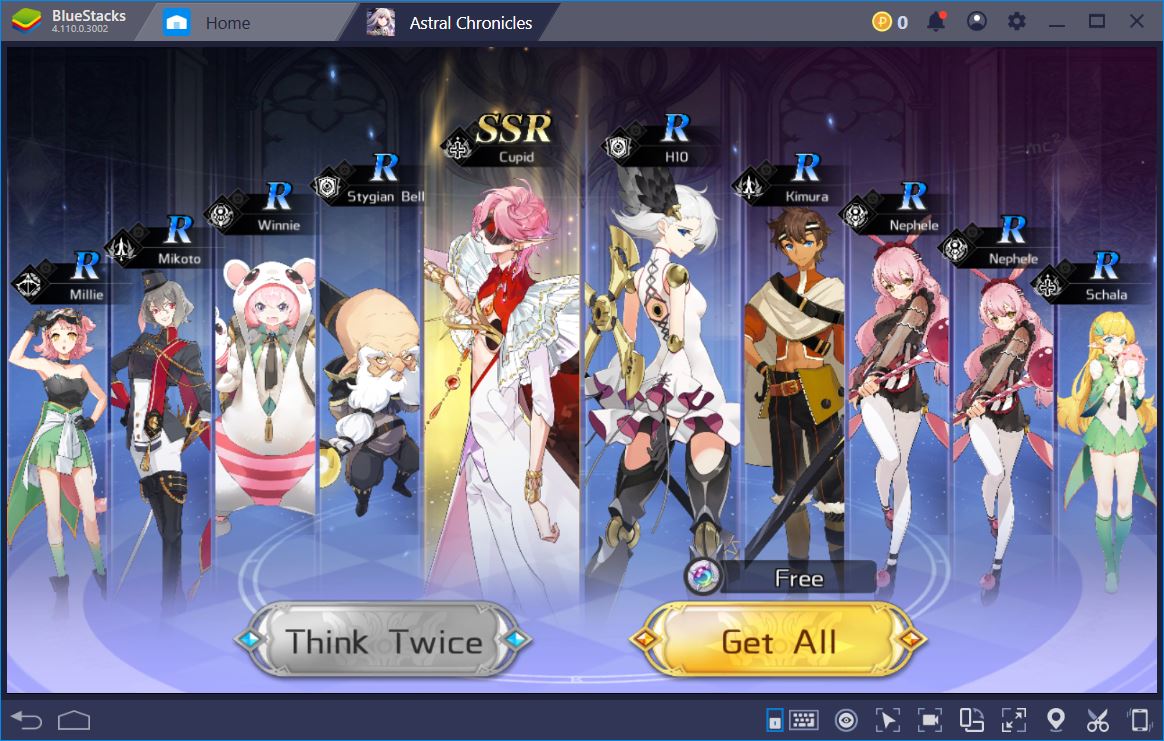 To be honest, we think we're going to reroll until we can get an SSR Athena. Aside from dishing out a lot of damage, she's also a community favorite. We would have liked to be able to just skip the entire tutorial part, but that's not how this works. The good news is that the first pull you do on a new account gives you three tries and you can then choose the one that gave the best results.
Get Your Favorite Heroes with BlueStacks
Aside from giving you a chance to access better quality heroes, rerolling your AC account with the BlueStacks Instance Manager makes it possible for you to get those characters you'd actually like or want to play with. Getting to complete the second chapter will take, on average, 20 minutes. However, when you're doing it on all accounts at the same time, you can save as much as one full hour, which means more fun for you.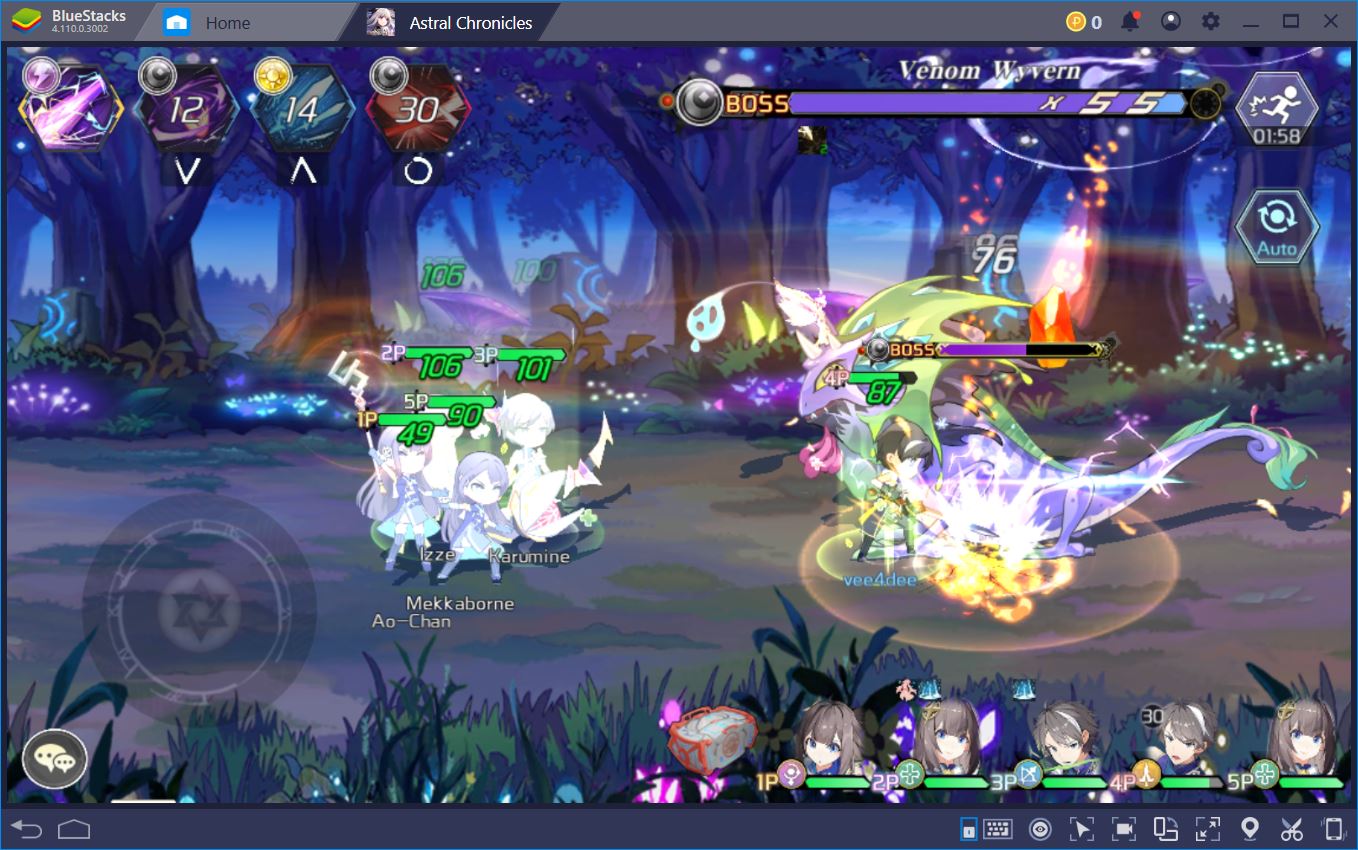 Time to co-op and tackle some difficult Cosmic Rifts. We wouldn't want those juicy items to go uncollected, would we? Once you get on the game, don't be a stranger! Let us know how BlueStacks improves your mobile gaming in the comments section.