App Reviews
Unlock the Dragon Within with Dragon Storm Fantasy: Game Review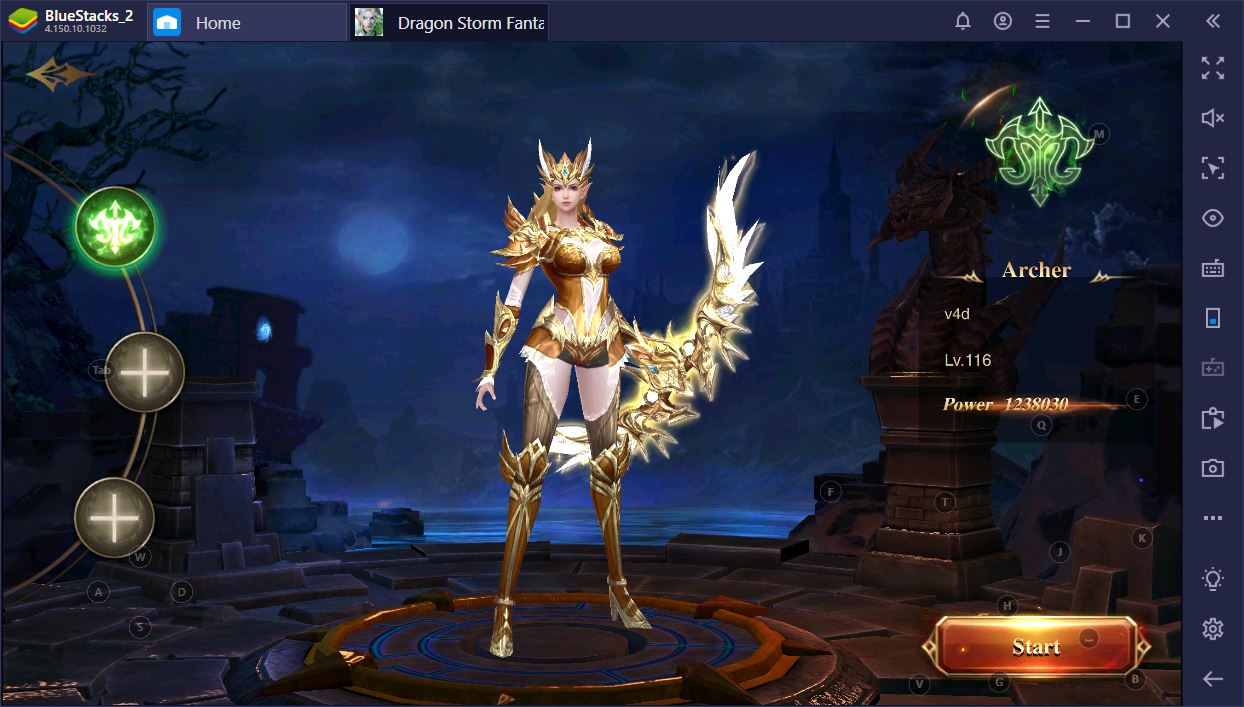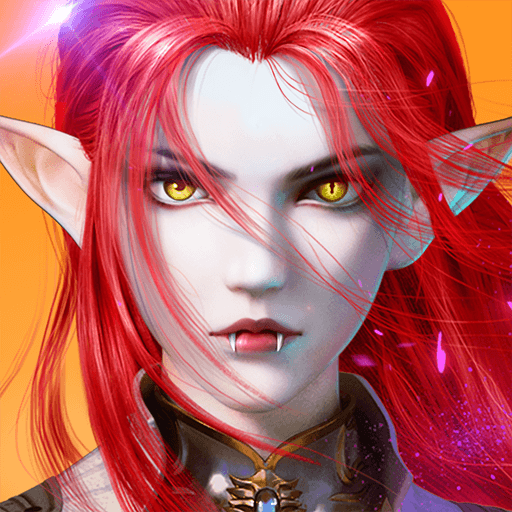 If you're looking for a mobile game with a strong fantasy background, an intricate storyline that sees your character grow through tens of hours' worth of playtime, as well as a polished open-world, Dragon Storm Fantasy might be worth trying. This is not to say that GOAT Games' new release is completely unique: the mobile MMO template is definitely there. However, it's worth noting that the devs did their best to distinguish themselves from the competition.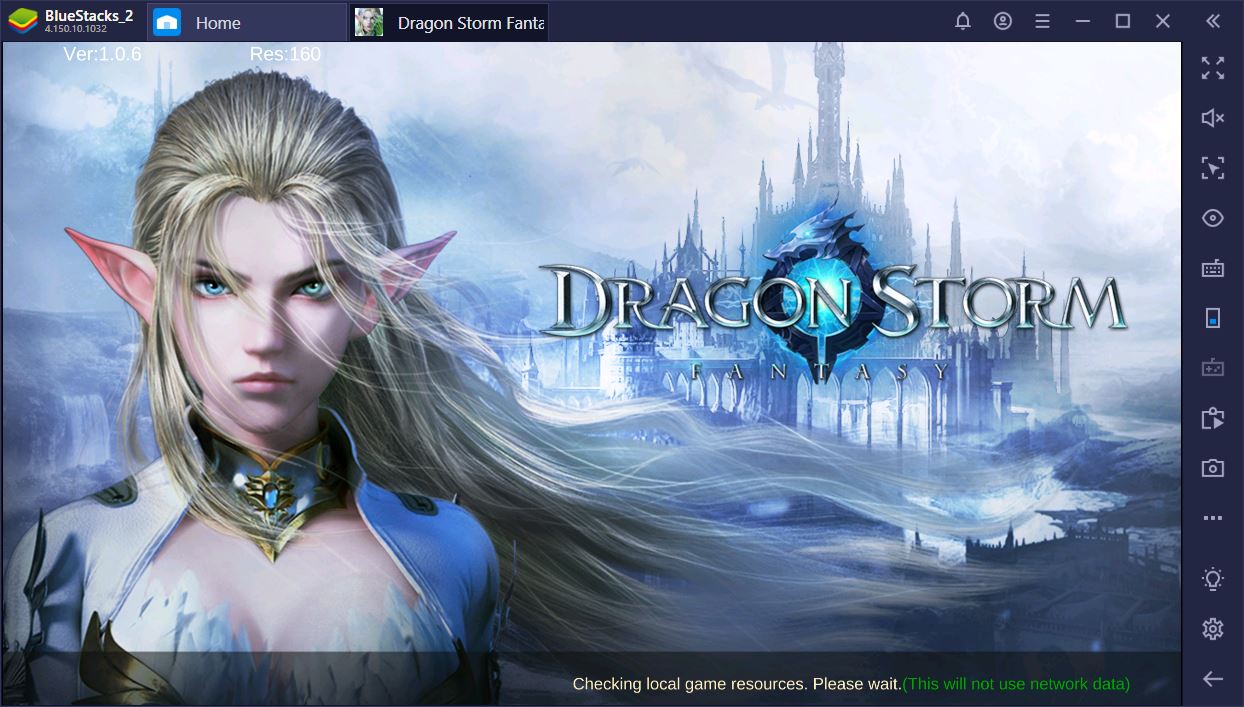 Right off the bat, we can't help but notice that this game takes very few resources to run and yet it somehow manages to look exquisite. The premise of DSF is that you're the chosen one to save game universe, a motif which is, by now, thoroughly unimpressive and unoriginal. What did strike us as slightly innovative is the dragon aspect that you can transform into. To find out more about the latter, don't hesitate to check out our character improvement guide.
First Impressions
Despite its excellent graphics, the devs did not wish to give us enough character creation possibilities for us to choose our gender or make the slightest of adjustments to the appearance of our in-game avatar. We understand that this is not meant to be a very complex game from the standpoint of mechanics or from that of the engine itself. Still, these are quality of life features that greatly facilitate player immersion. The more enchanted we are with the game world, the more likely it is for us to play in it and even reward those who created it with several purchases.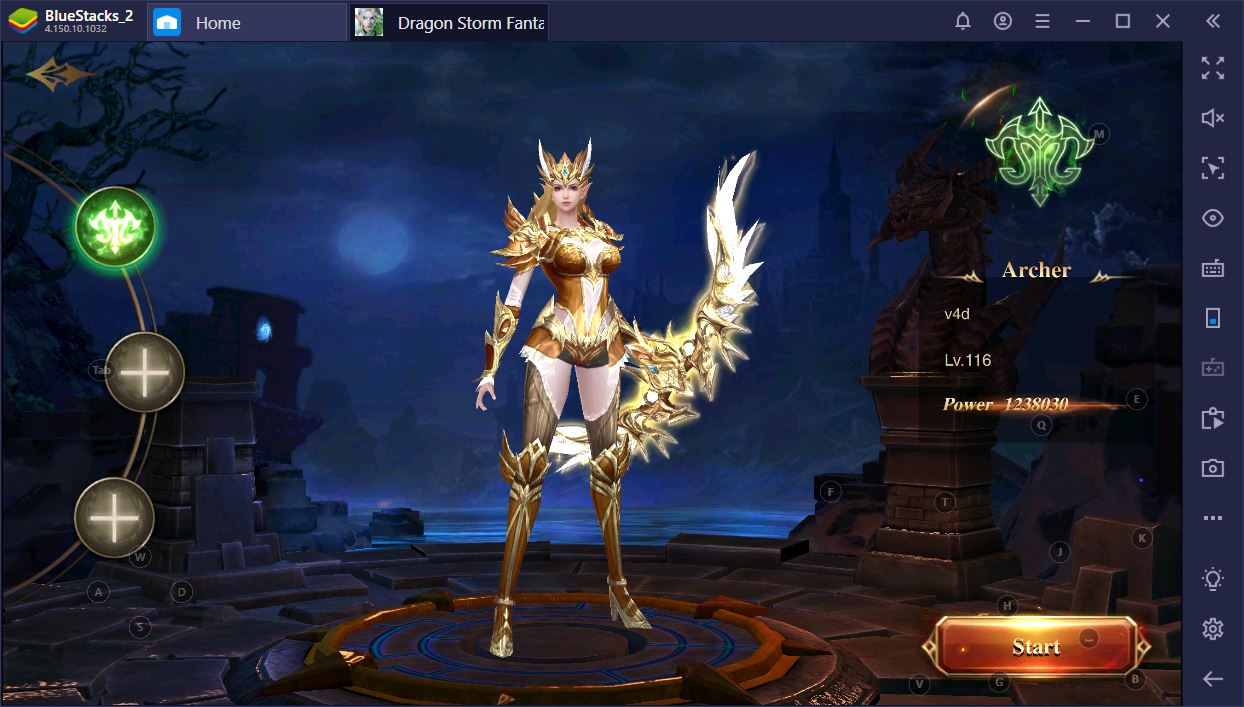 If there's one aspect that's truly worthy of praise in Dragon Storm Fantasy, it's the cutscenes and the story line. Even if the latter suffers, on occasion, from being too repetitive in terms of traditional quest motifs, the fully dialogued interactions render the entire play experience almost novel-like. And not in the falling-asleep-with-the-book-on-your-lap kind of way. The fact that you can pause the main story's progression and do some plain ol' PvP or monster farming is just as enticing: what we hate more than a series of clichés is to be forced into them.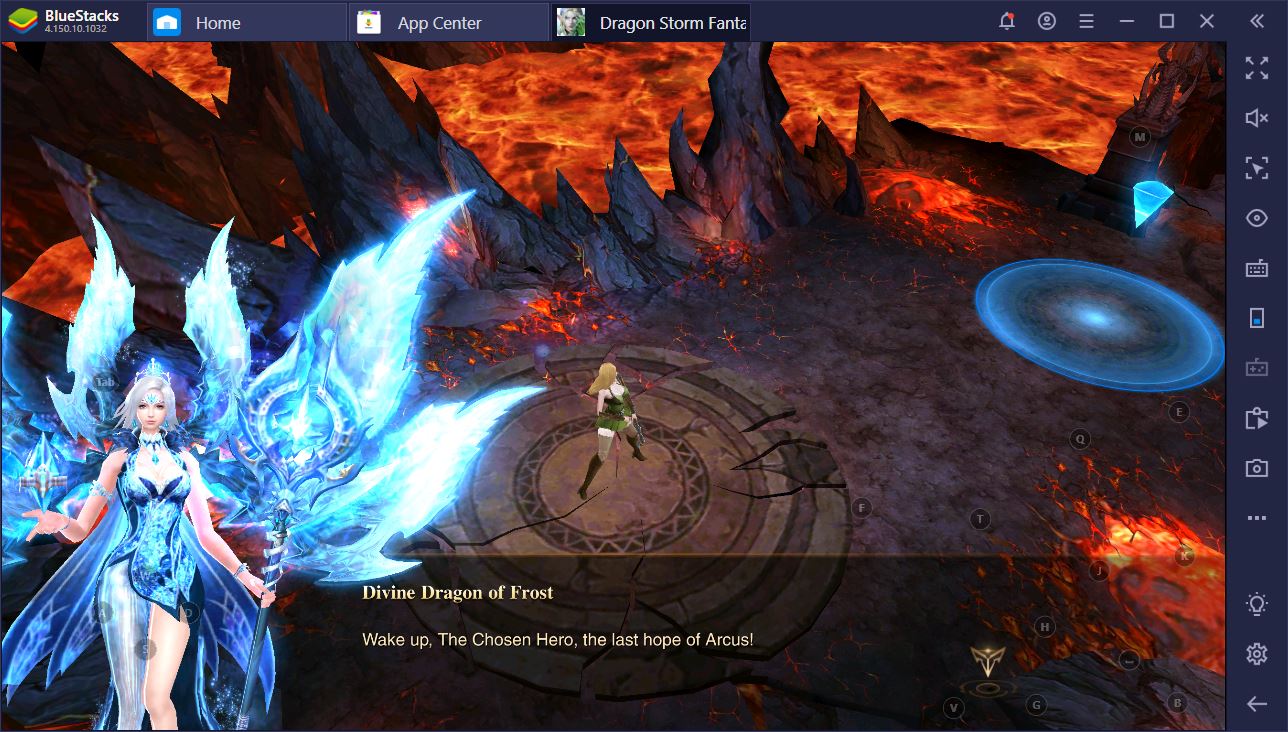 Additional quality of life features that we would love to see in other games on the app store are DSF's color palette and the style of the in-game art. While the visuals are Korean inspired, there's enough of a Western influence thrown into the mix so that it doesn't let us feel right at home. If you're a LOTR or GoT fan, you'll definitely enjoy everything this game has in store for you. In addition, the contrasts are strong enough for people with poor eyesight or using older mobile devices to be able to easily distinguish what goes on in front of them.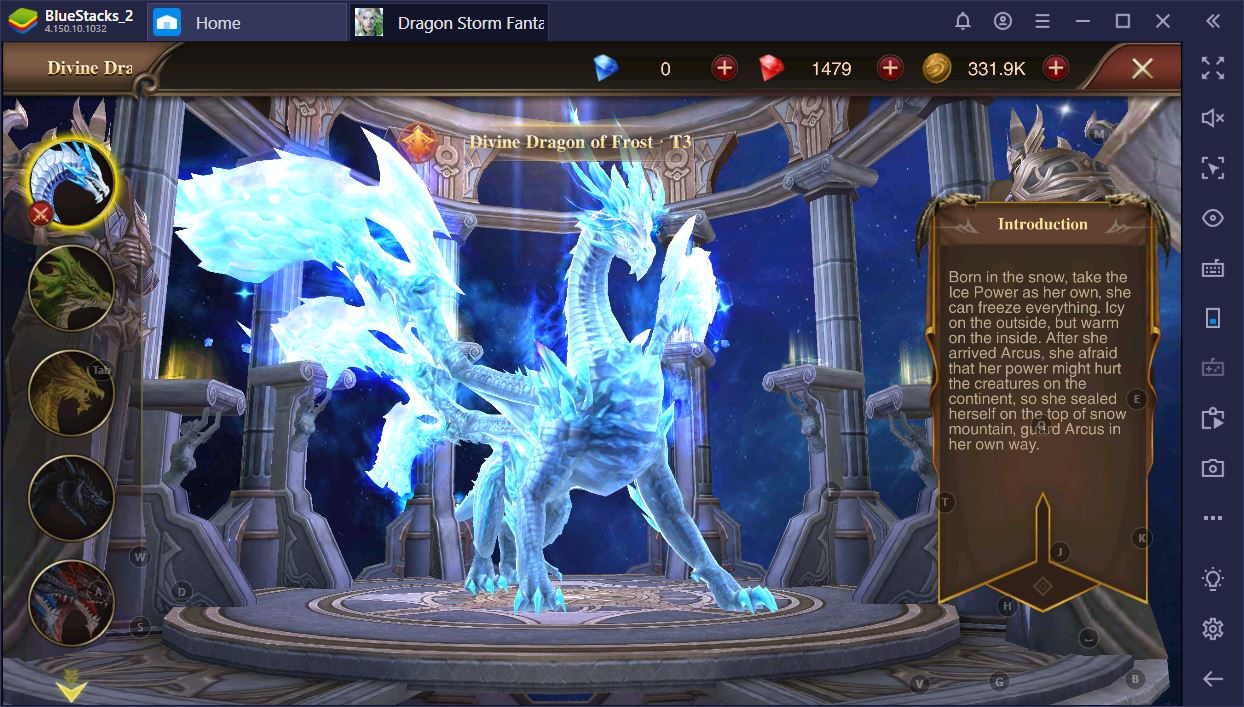 The Auto-Play Era
You have three classes to choose from – Warrior, Archer, and Mage – and each of them has their strengths and weaknesses. Similarly to the majority of mobile games in the genre, the auto-play function pretty much ensures you rarely have to pay attention to your character, other than making it follow the next quest or putting those upgrade materials to good use. While we do appreciate the possibility to easily navigate the more boring aspects of the game, we sometimes wonder whether we're supposed to play at all.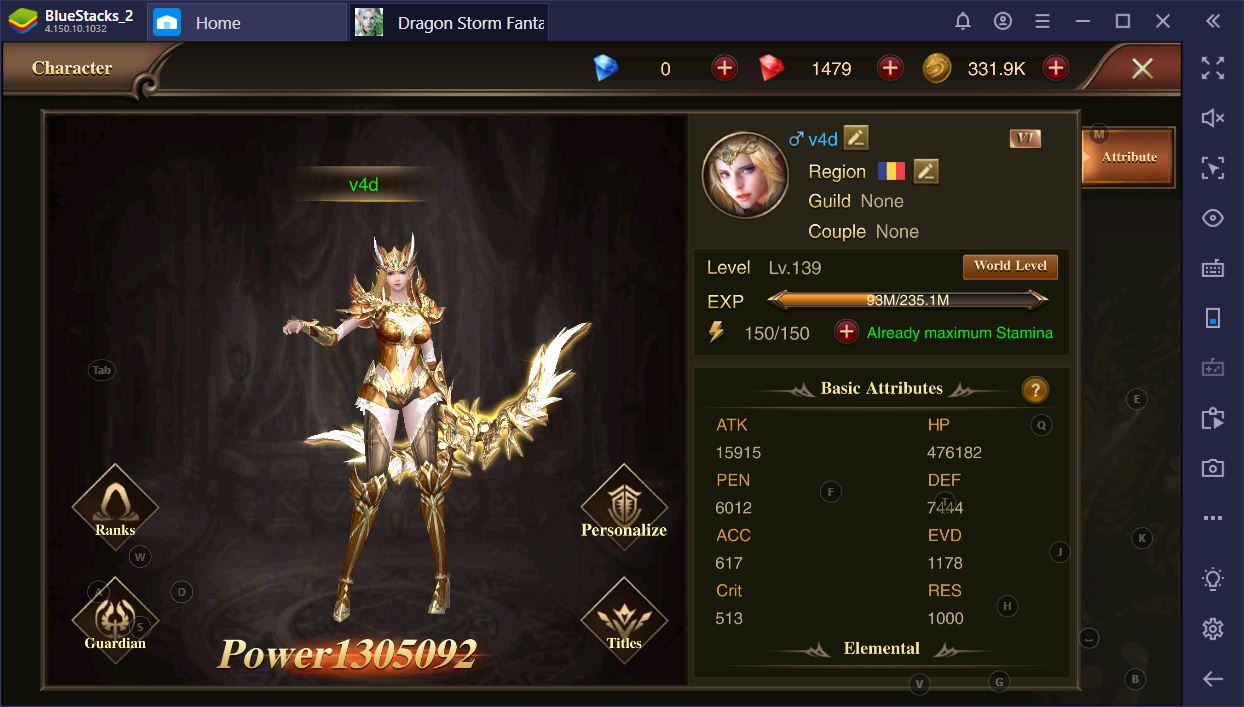 Without a strong party system, wherein each class is dependent upon the others to complete truly difficult in-game trials, such as dungeons, raids, or world bosses, there's little-to-no multiplayer or replay value in a game that professes to be an MMO. As you might have expected, players who don't mind opening their wallets for premium currency offers have a noteworthy advantage over the f2p crowd. Granted, even the devs have bills to pay, but we can't help but feel that it's money, not skill that makes an outstanding player in DSF.
Much like a traditional sales funnel for the freemium market, you'll be lured in with the promise of more things to collect. In all honesty, we can't say we agree with this practice, as it often leads to addiction, especially in young children.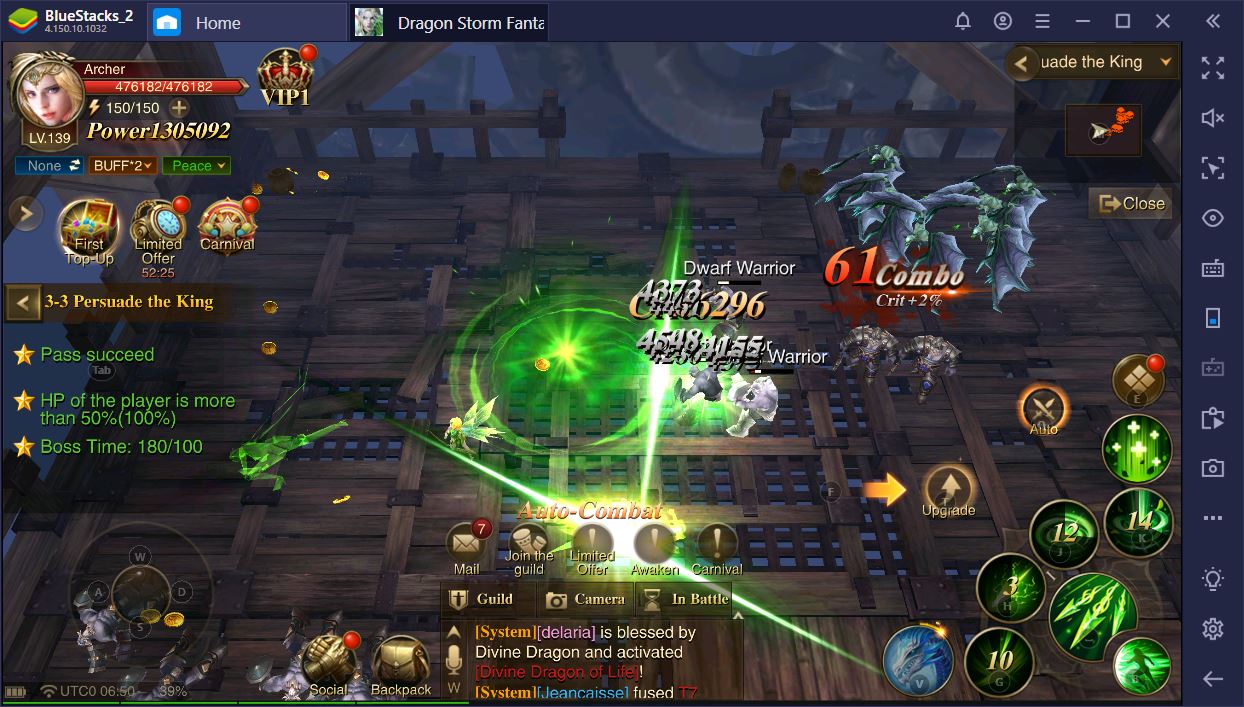 By the time you reach your first completed hour of playtime, you will have unlocked your first Divine Dragon, which we can't help but be a little excited about – who doesn't want to transform into an almighty, mythical creature at will? In addition, you will have unlocked all of your skills, companions, and the mount. When you hit your first XP wall, remember that if you play Dragon Storm Fantasy on BlueStacks, you will have a much easier time progressing through the game and strengthening your favorite class.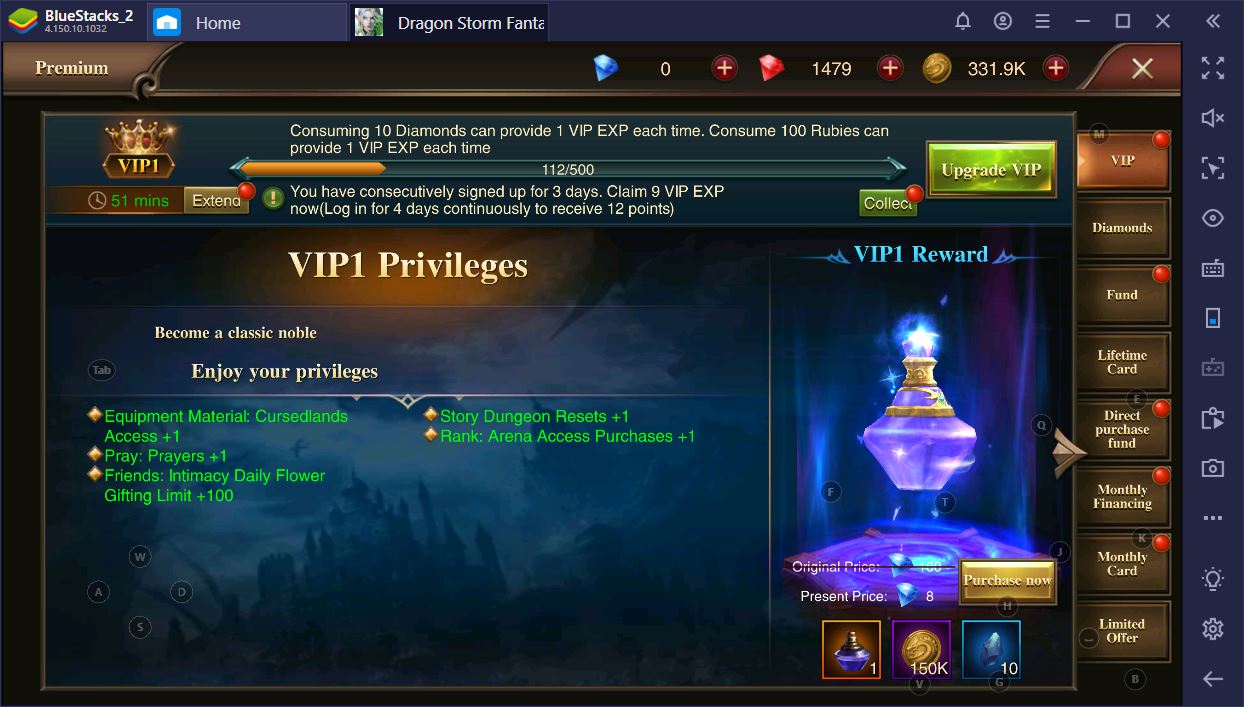 The f2p and p2w balance is completely lost in the free, player-driven economy where big spenders can further increase their pole-position by accruing the wealth of their peers. Albeit fun, the game's immense cross-server PvP battles serve only to highlight the gap between those who invest real money and those who do not.
Play on Your Own Terms with BlueStacks
If there's one recommendation that we can give DSF beginners, it's that BlueStacks will be of tremendous help in securing them an advantage. Just head over to our guide to playing Dragon Storm Fantasy on BlueStacks to find out how. This powerful emulator will make it possible for you to enjoy the 720 unique stages of the storyline without being bothered by the game's drawbacks.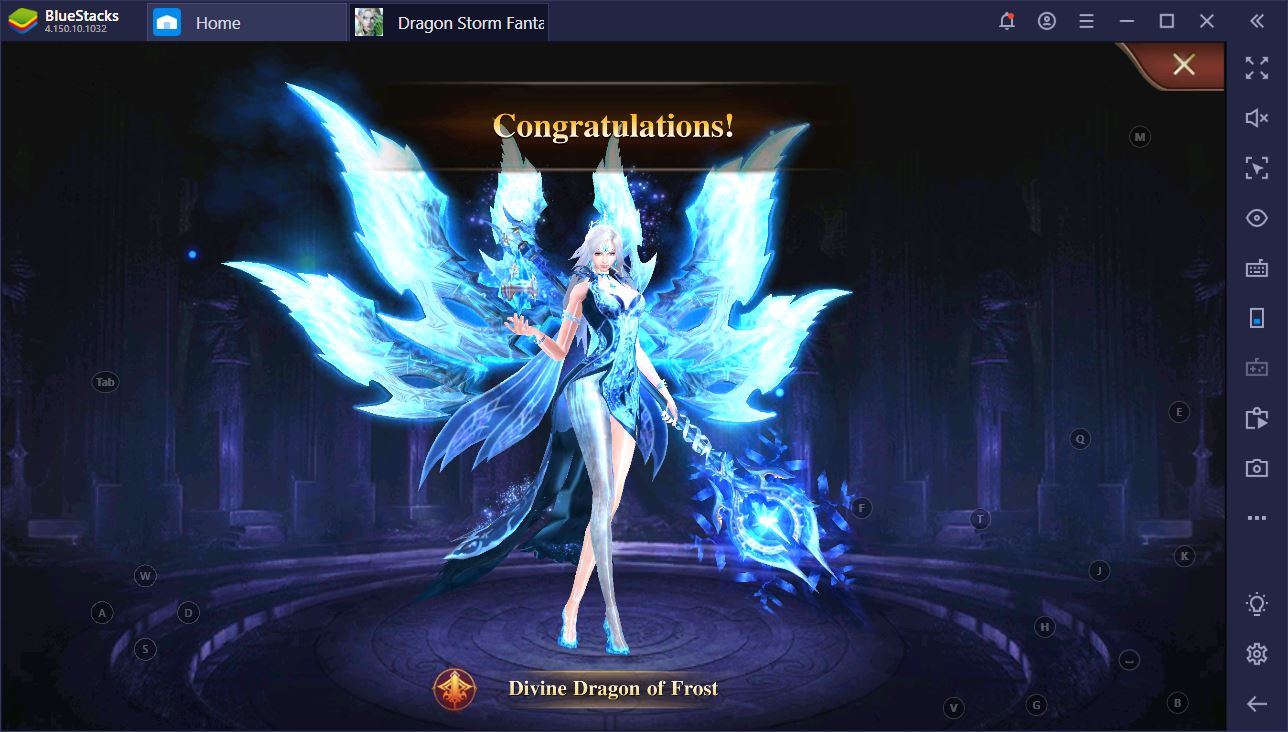 Whatever you do, don't be afraid to try out all of the classes. You'll find that their playstyle is different enough to give you a unique feel of the in-game experience and progression. There's nothing like the satisfaction of killing monsters on your own terms one thing to ease the boredom of tedious, non-stop grinding. Transforming into your dragon aspect mid-fight is tremendously gratifying, regardless of who you're playing with.
Overall, we feel that the game's story and unique features are worth giving it a try. Still, you might find that tens of other releases in the same genre achieve what DSF sets out to do in a much more impressive manner.