App Reviews
Epic Odyssey Review – Embark on a Great Adventure in this Strategy Game on PC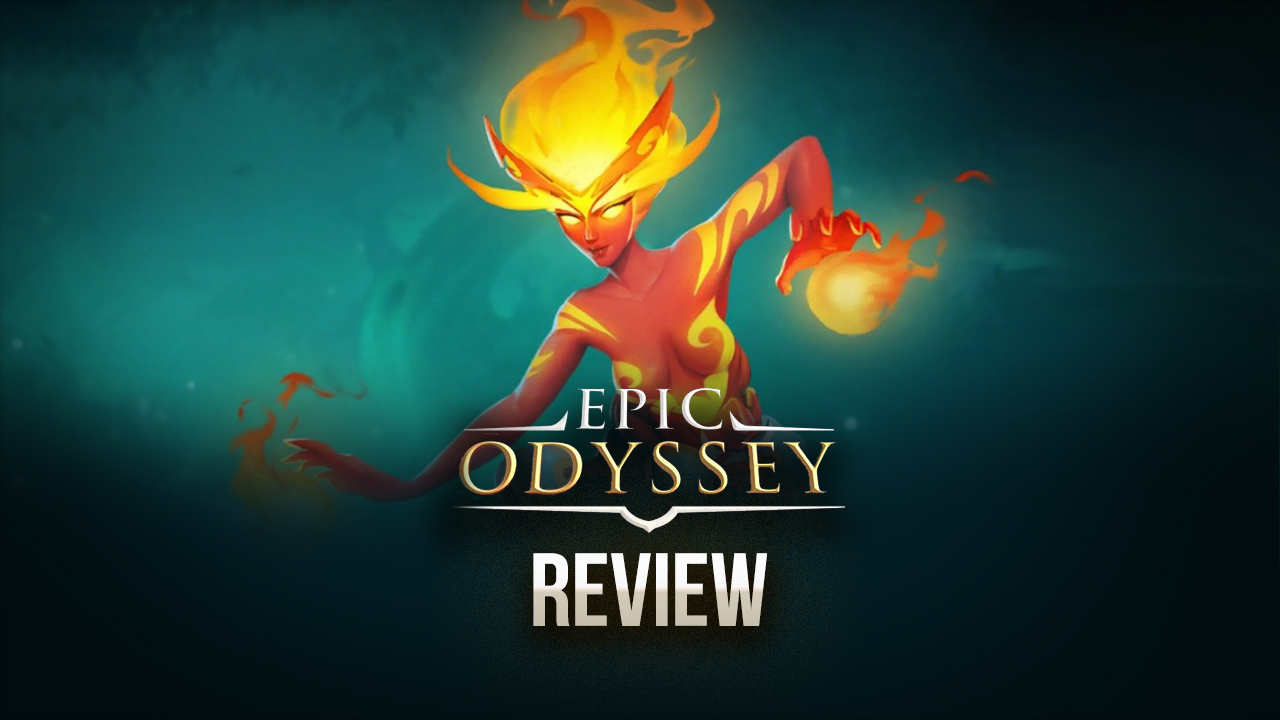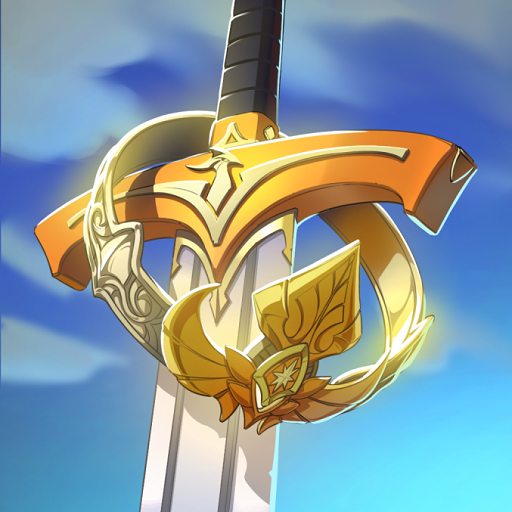 Here at BlueStacks, we're suckers for a good fantasy setting in our video games, which is why when games like Epic Odyssey make it onto the market, we can't help but make a beeline and try them out as soon as we can. In this case, Hiker Games' latest release definitely stands out as a stunning game with awesome art design and graphics, as well as for its story-driven narrative, which is something we rarely see in mobile games.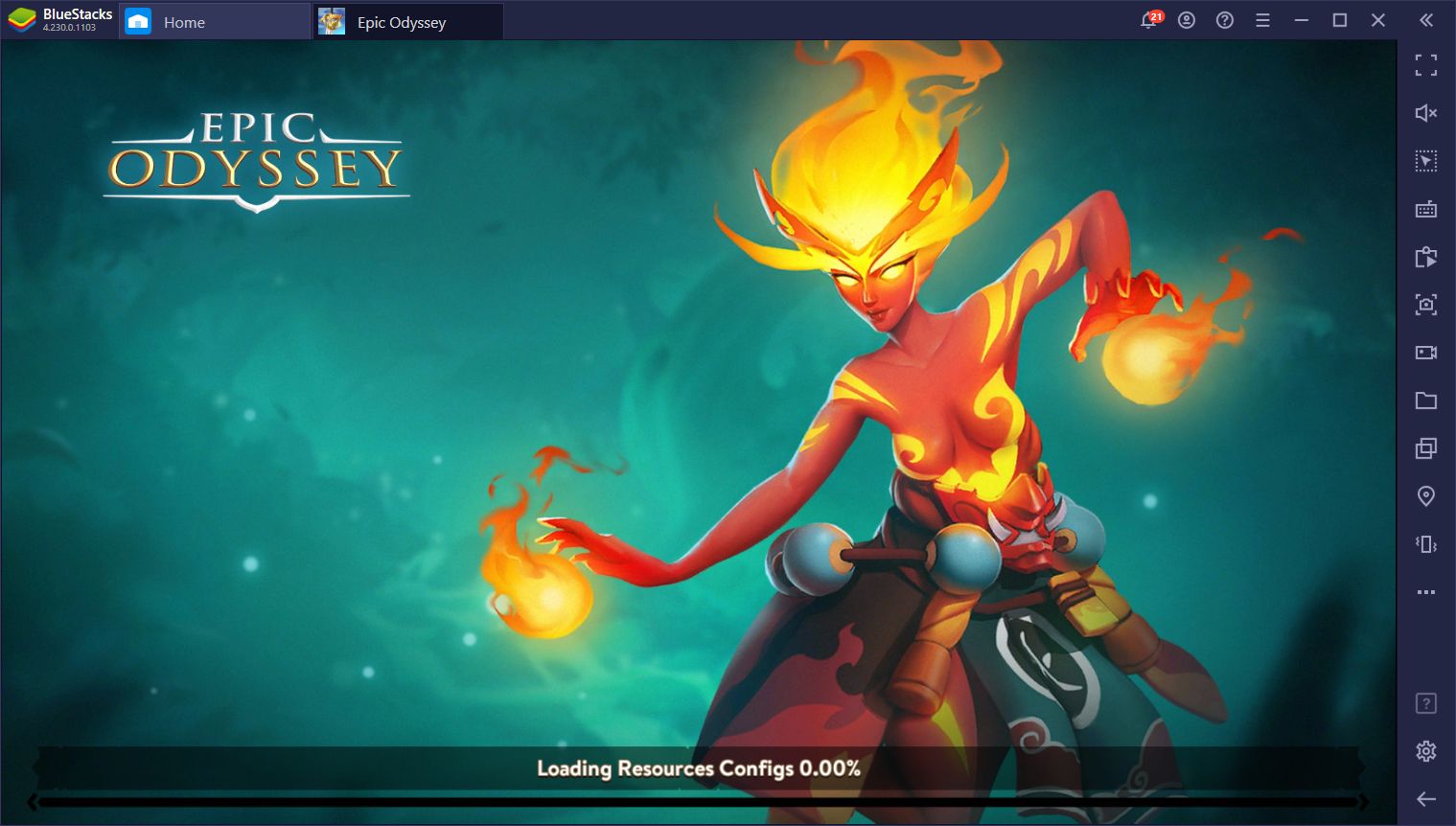 Epic Odyssey is a strategy RPG with gameplay reminiscent to that of an idle gacha like AFK Arena. It even has an idle grinding system through which you can generate resources and level up while offline. However, it differs in one main aspect: Presentation. But before we get into the details, we want to show you how to install it on PC so you can really appreciate its graphics on a much larger monitor and with the best possible performance—this game is well worth the effort.
How to Install Epic Odyssey on PC
If you want to start your epic adventure in this game on your computer, you just need to follow these simple steps:
Download BlueStacks from our official website. Run the installer and let it finish. The emulator will launch automatically once it's done.
Using the search bar on the BlueStacks home screen, search for Epic Odyssey in our App Center.
Click on the game in the search results to install it just like you would do with a regular mobile game.
To launch the game, simply click on its new icon on the home screen.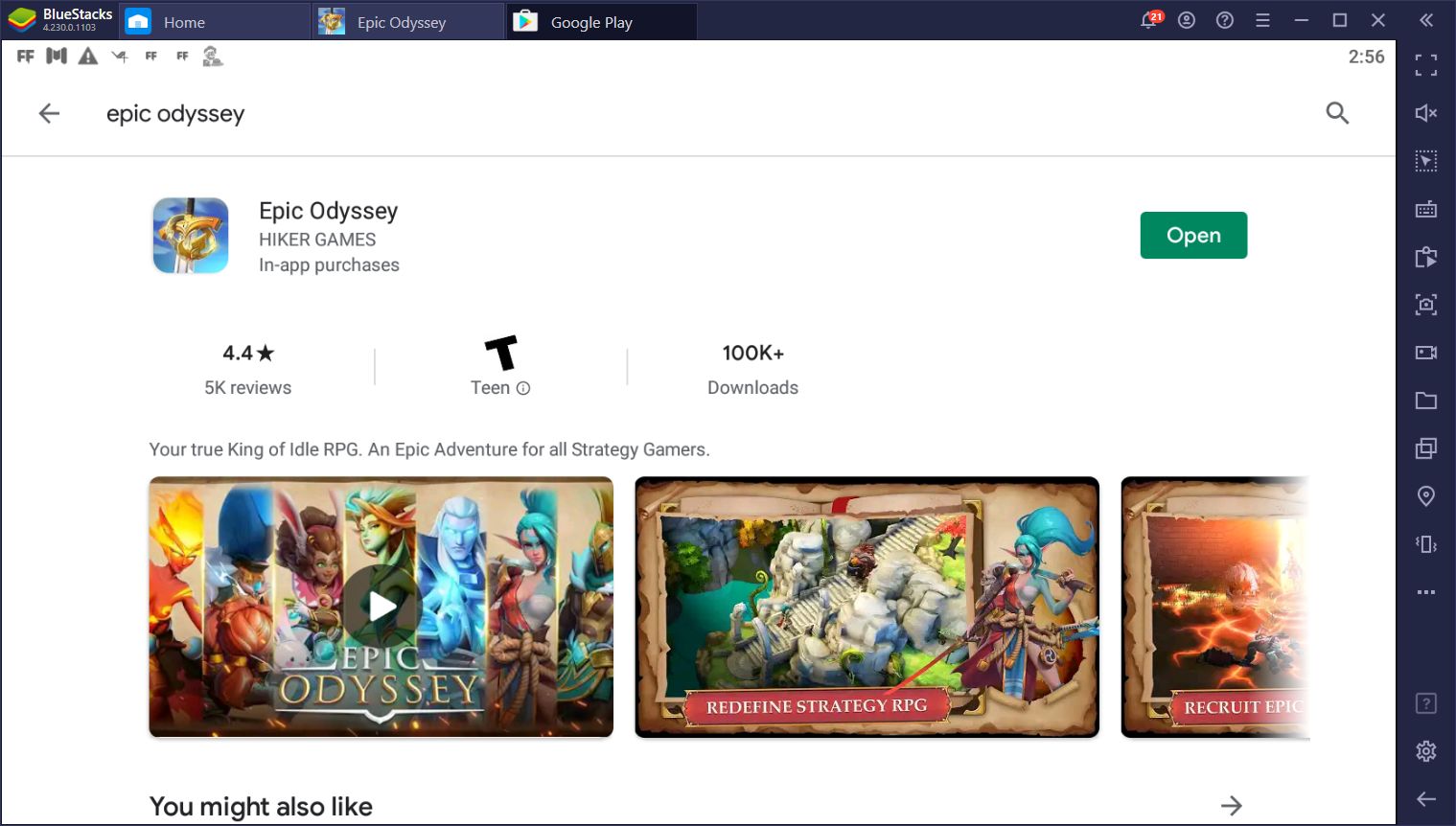 Journey Into a Colorful Fantasy World
This new title throws you into a fantasy world where evil demons are trying to resurrect their gods and it's your duty to stop them and put an end to their schemes. The game is presented in a very peculiar format, not unlike other mobile games. It has cutscenes and sweeping shots of the environments, and the text and dialog, in general, look like something out of a PC or console game.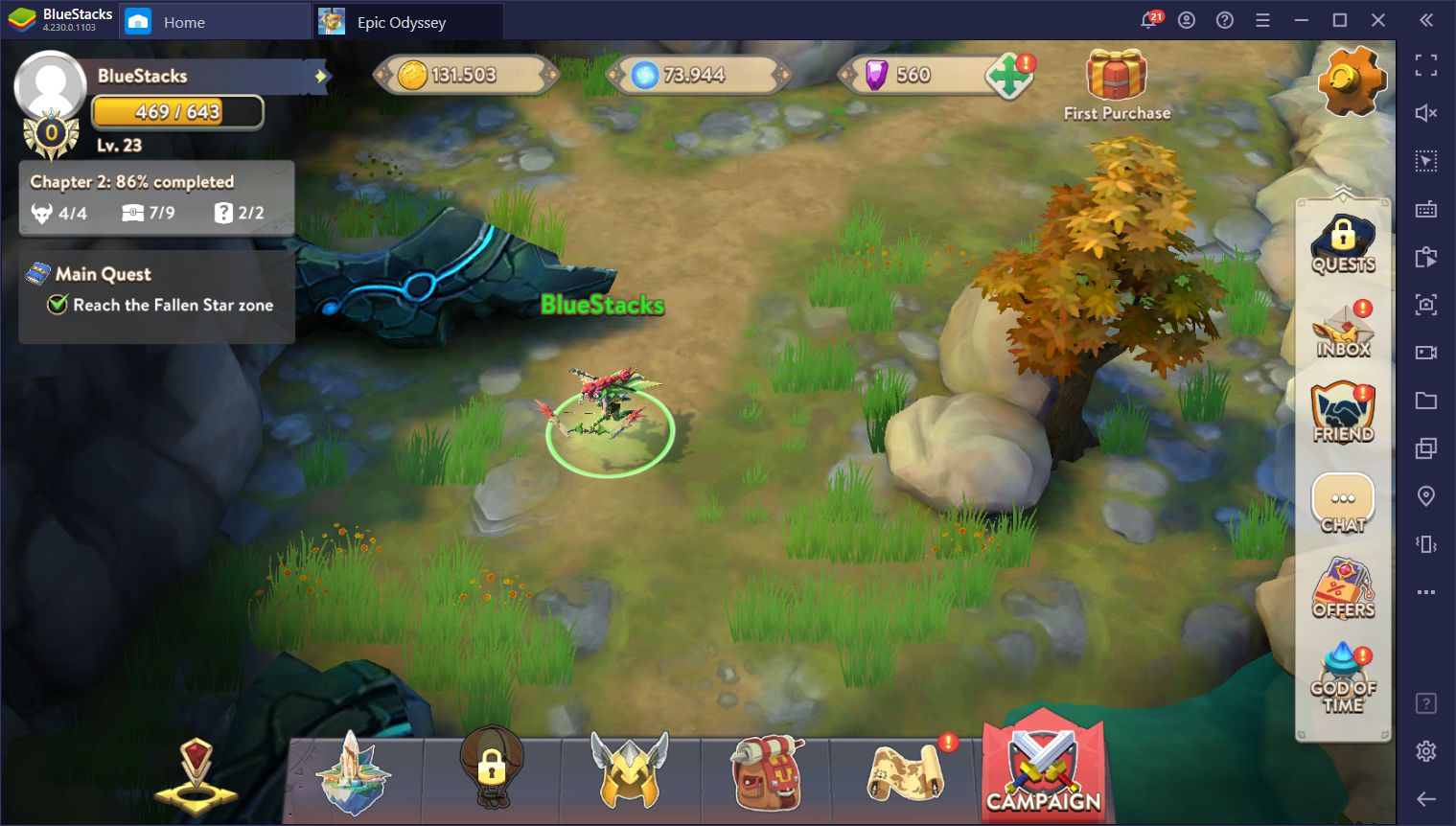 You play as Renna, an Elven sharpshooter who, after returning from a mission with her squad, finds her home under attack by demons. These fearsome creatures, thought to be extinct for millenia, have suddenly been conjured by demon worshippers and have begun their incursion to destroy the world, unless you can do something about it.
After running the monsters out of your town, it's your duty to give chase and put an end to the demonic menace. However, unlike other similar games where you choose a mission from a list and simply fight against the enemy in each of them, you get to run around the world and explore every nook and cranny. There are treasures lying around waiting for daring adventurers to plunder their loot. Similarly, there are wandering NPCs that may give you prizes when you interact with them.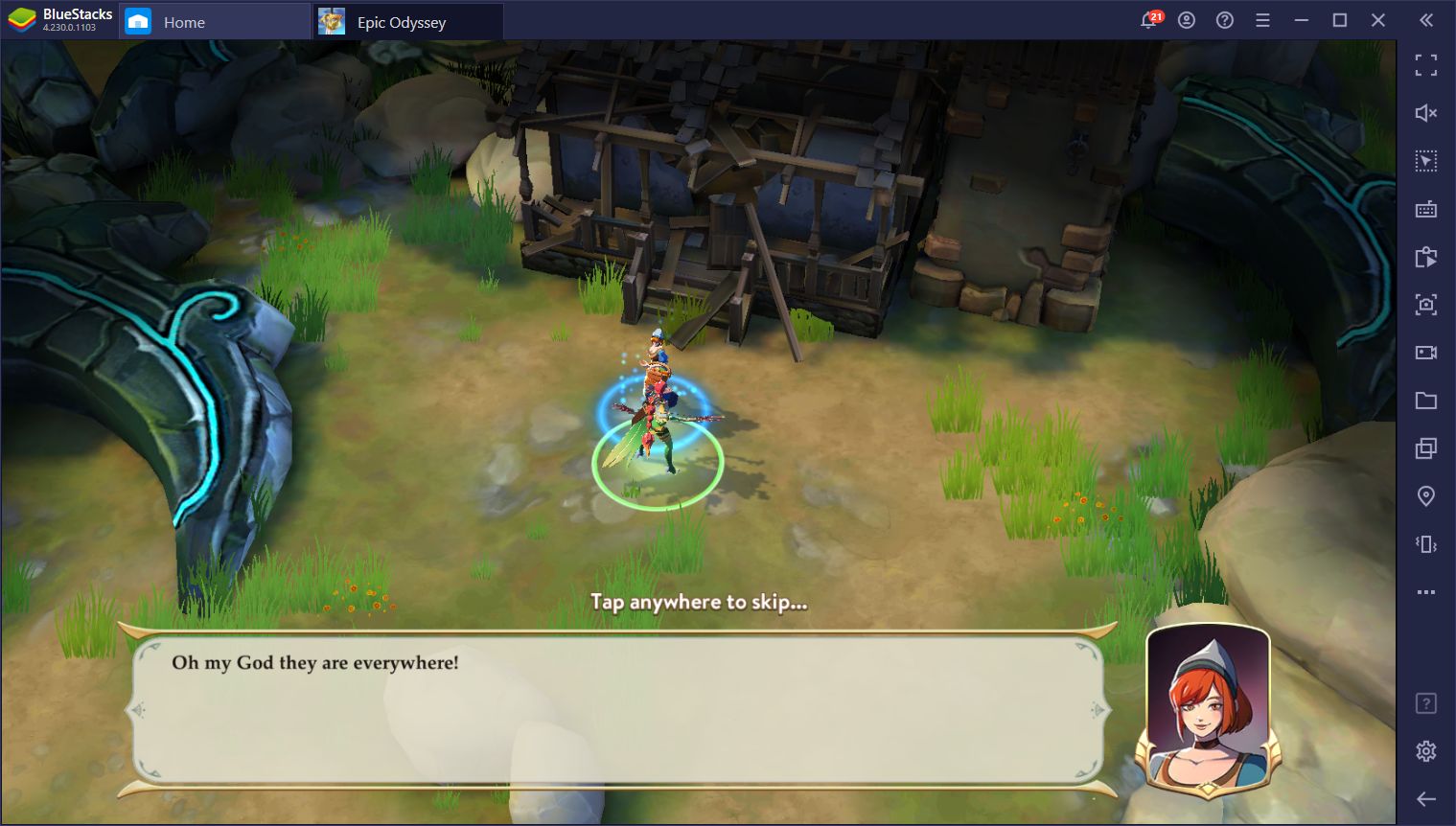 Epic Odyssey definitely stands out due to its expansive world that you can freely explore. This is something we'd love to see more in mobile games as it makes them feel more like actual games that we can sit down and play, as opposed to mindless grindfests and button-mashing simulators.
Recruit and Upgrade Countless Powerful Characters
Other than exploring the gorgeous world, you will recruit countless heroes that you can add to your team and take into battle. Each character has different stats and abilities, and can perform specific roles in formations. Some are good at tanking on the frontlines, while others excel at dealing tons of damage either up close or from a distance. Meanwhile, there are some that can either buff their allies or cripple the enemy with different status effects. As with any other gacha game, however, the vast majority of them are locked behind randomized rolls that you have to pay for with premium currency.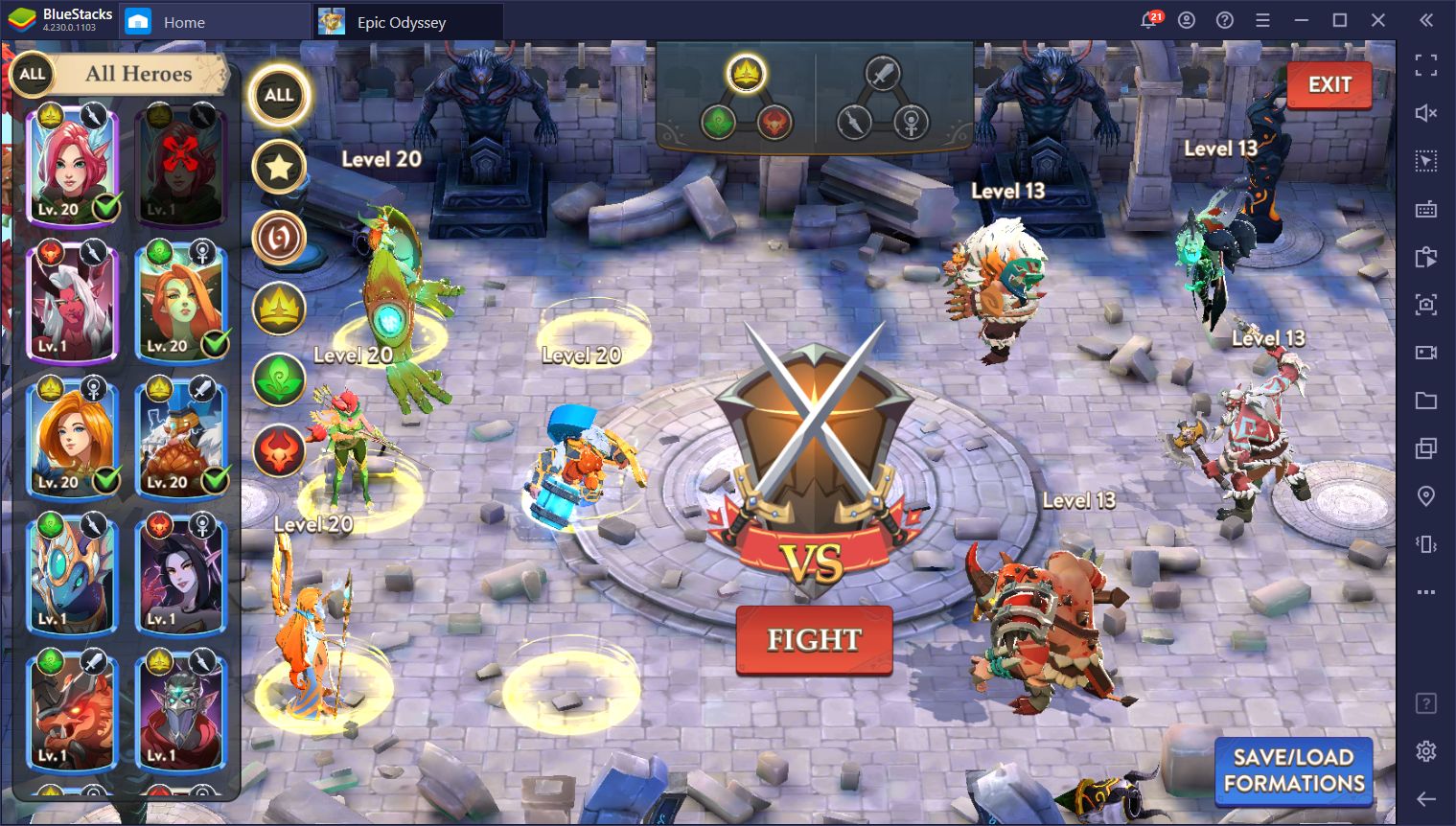 These characters fall into different categories, which determines their overall role in combat:
Warriors: Powerful armored fighters that can take a beating. They're usually tanks that excel at absorbing damage and protecting others from harm.
Mages: Versatile characters that can either pelt their enemies with powerful spells or debuffs, or provide beneficial effects to their allies.
Assassins: Fragile heroes that excel at dealing massive damage to the enemy. Their sole purpose is to DPS.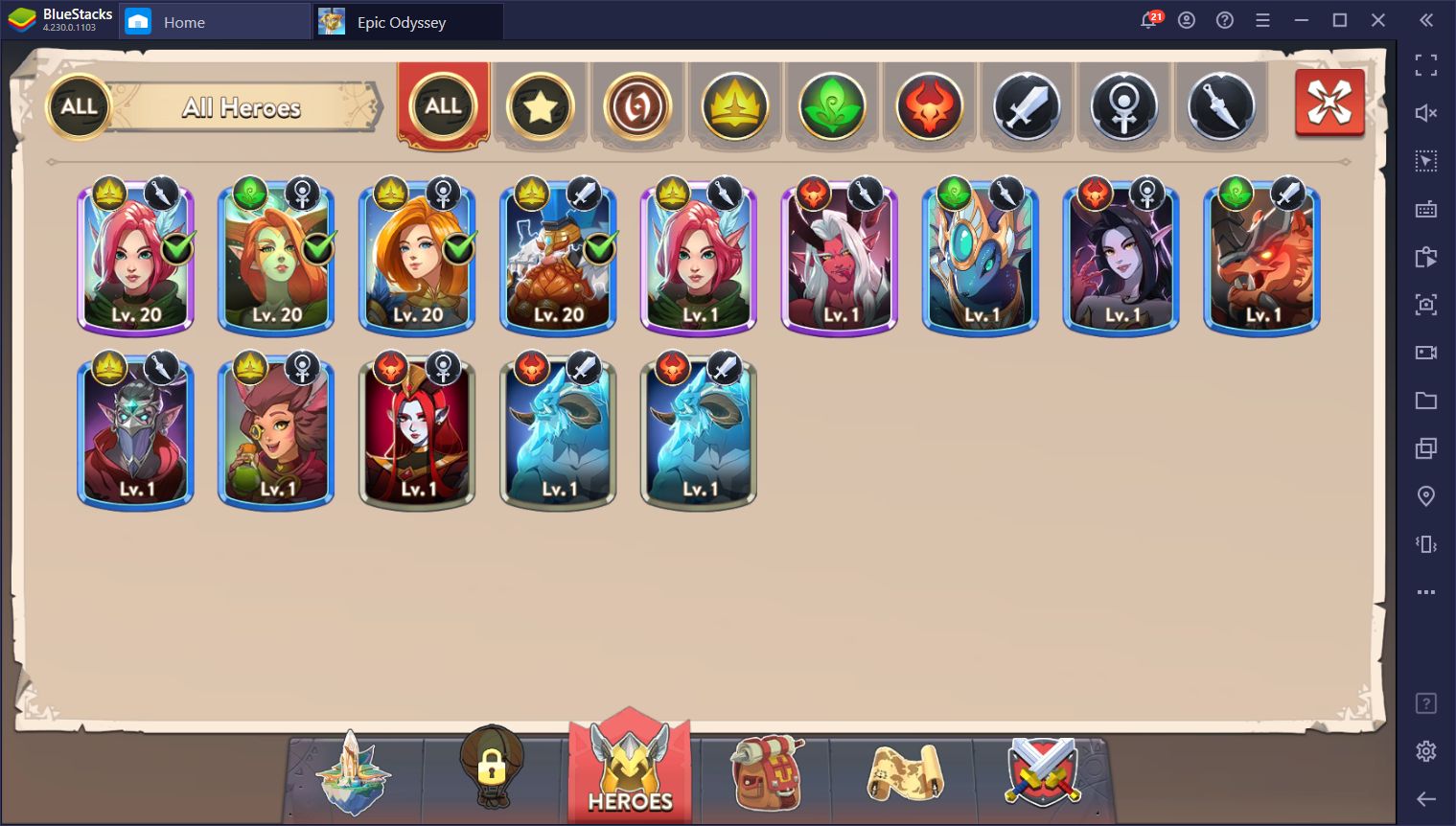 Other than these basic categories, the heroes in this game are also divided into several different types such as Demi-Human, Demon, and Nature. By adding heroes of the same categories and types to your formation, you can activate passive bonuses that significantly increase your performance in combat. This is very reminiscent of auto-battler games like DotA Underlords or Auto Chess where you also need to combine different types of units to activate bonuses.
While the world definitely gives us a lot to do and see, this is where you'll spend most of your time in Epic Odyssey; unlocking many different characters and creating powerful teams with them. In fact, you might even be tempted to reroll in order to summon a few good heroes from the very beginning, which might make things much easier for you down the line.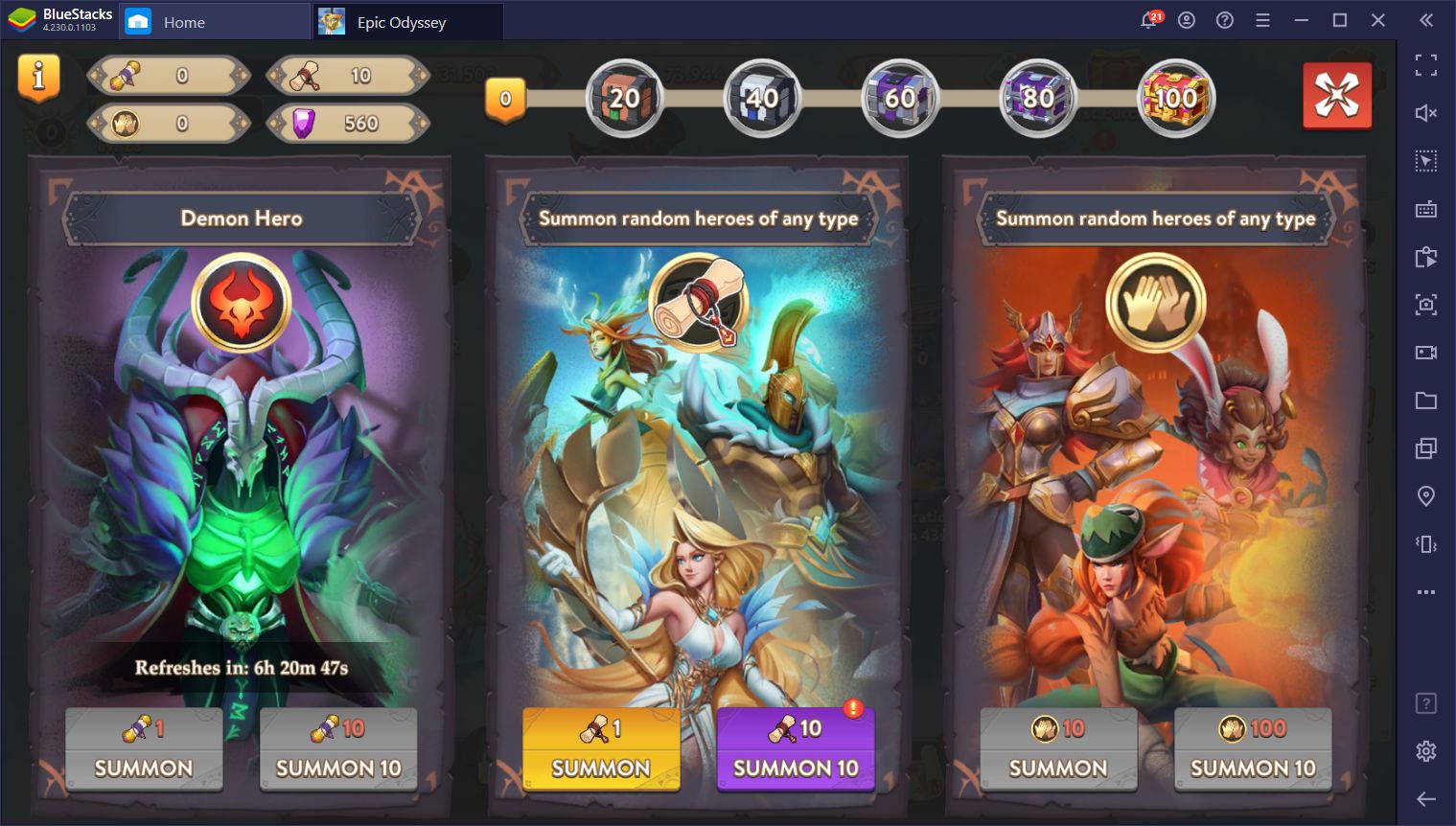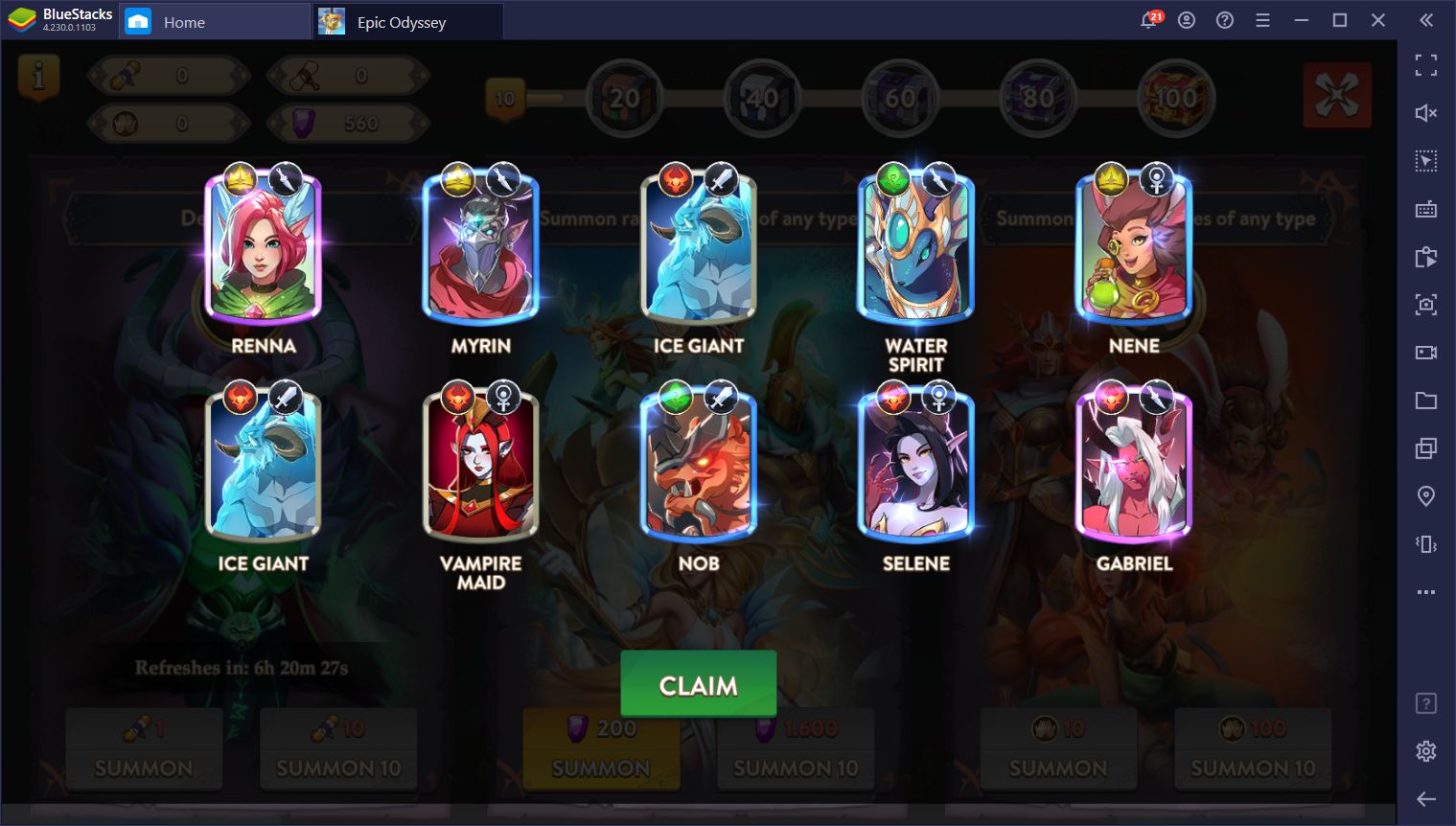 Epic Odyssey really doesn't do anything new in terms of mechanics. However, it shines bright due to its worldbuilding and environments, which offer many interesting areas to explore. If you're a fan of strategy RPGs that are more than just clicking and completing missions automatically, then you'll likely enjoy what this game has to offer. But make sure to play it on PC with BlueStacks to enjoy it with the best graphics and performance!