App Reviews
The Joy Of Creating Your Humble Crime Ring: Mafia City on PC Game Review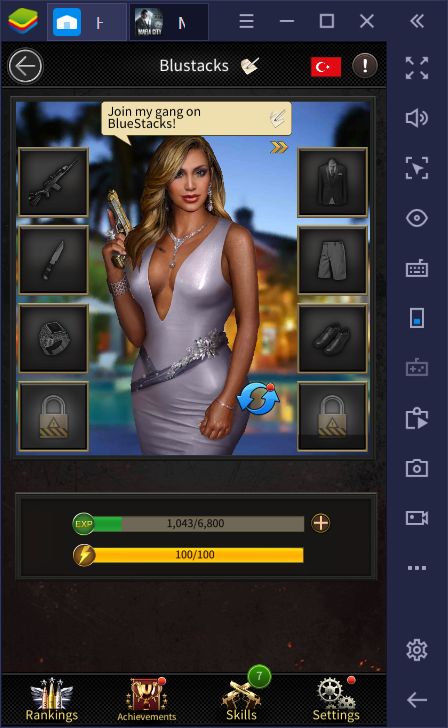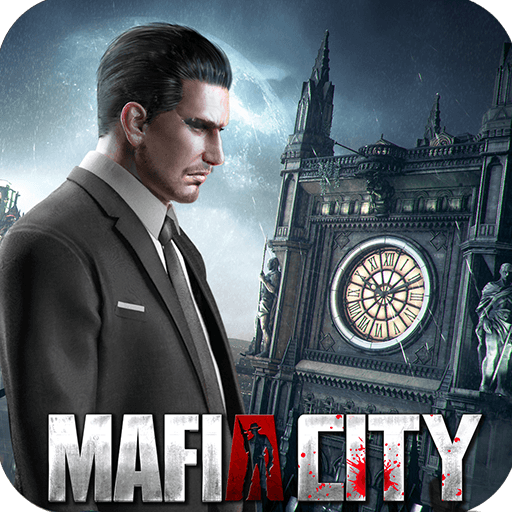 Committing a crime has never been this fun: The Mafia City game allows you to create a gang, smuggle lots of fun and illegal things, and become the ultimate godfather in the end, by eliminating all of the competition. As your eager associate, we are ready to help you to set up your crime ring: Consider us a part of your Borgata (family). In fact, why don't you start with reading our Mafia City game review and find out what you can do in this lawless city?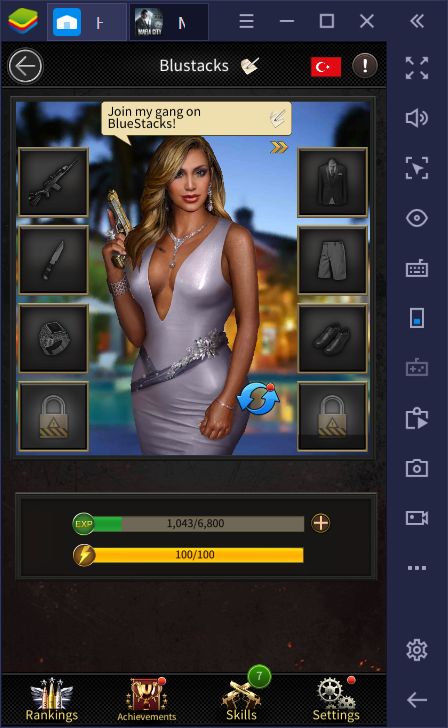 What Is The Mafia City Game About?
Well, it is about creating a crime empire, of course. You start the game as a successful crime lord, but got attacked by your rivals in a couple of minutes. The results are not that good: Your empire took a big hit and you need to rebuild it again, from scratch. You will construct lots of buildings, train thousands of troops, gather resources, and upgrade everything to rule the underworld once again.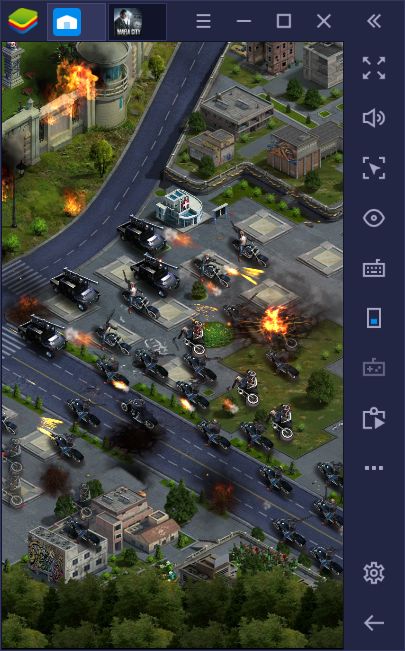 These bikers attack us as soon as the game starts – they will pay!
As you can guess from this intro, Mafia City is actually a conquest game, very similar to King of Avalon or Guns of Glory. In fact, it contains all the features you are used seeing in these games: You can join a clan and fight for the resources on the world map, construct more than a dozen buildings and use them for production/training, and upgrade all of these buildings to make them more efficient. However, instead of collecting wood and food, you try to collect cash and cargo, which are the main resources in the game.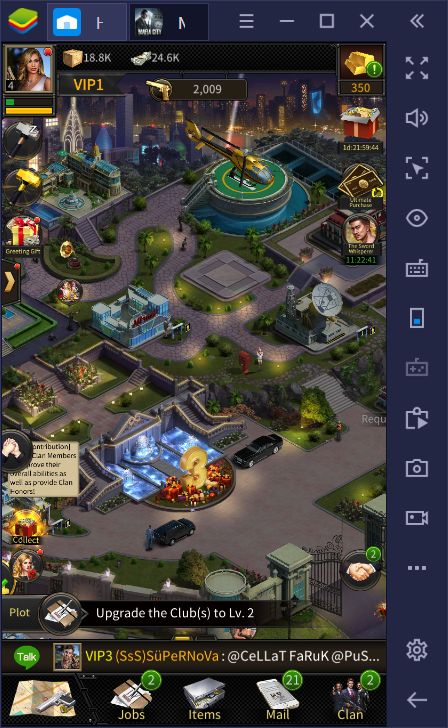 This is how your crime empire looks – yes, it is that big.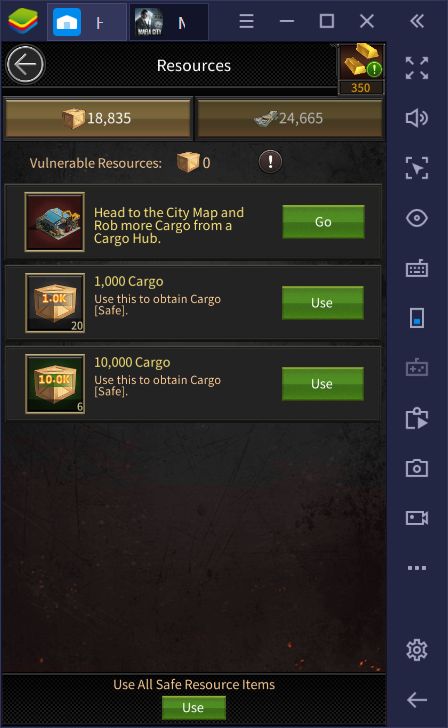 Cargo and cash can be collected from buildings. Gold, on the other hand, requires real money purchase. And by collect, we mean "stealing".
Mafia City Gameplay Is Simple And Straightforward
The Mafia City gameplay is pretty straight forward: If you played a conquest game before, you already know what to do. You start by constructing basic production buildings and upgrade them, for free. In fact, you can construct all of the buildings you need for free and instantly, at least in the beginning. However, when the tutorial is over, upgrading them will cost lots of time and resources. You can use speed buffs or ask help from your clan members to reduce these costs.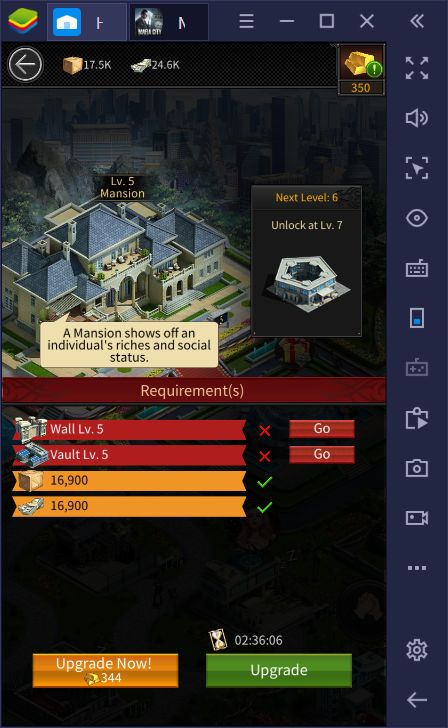 Each building is tied to another: You must upgrade other buildings first in order to upgrade your main base.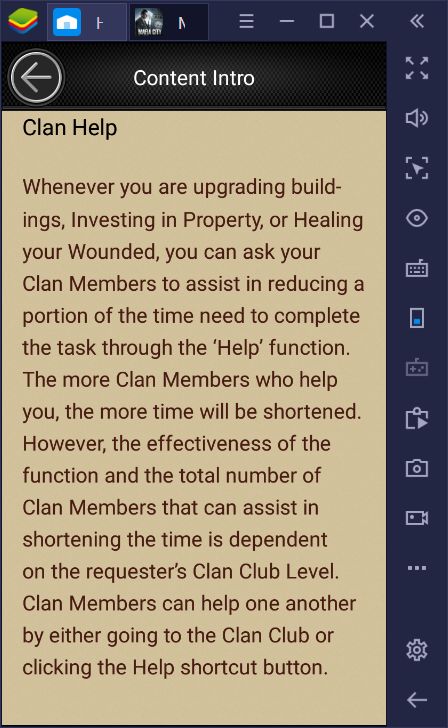 Clan members can help you with lots of things, including building upgrades.
After gaining some power and creating a small army, you can start roaming the world map: It is filled with rogue clans and cities of other players. You can attack both and eliminate the competition one by one. Your goal is, after all, becoming the ultimate godfather.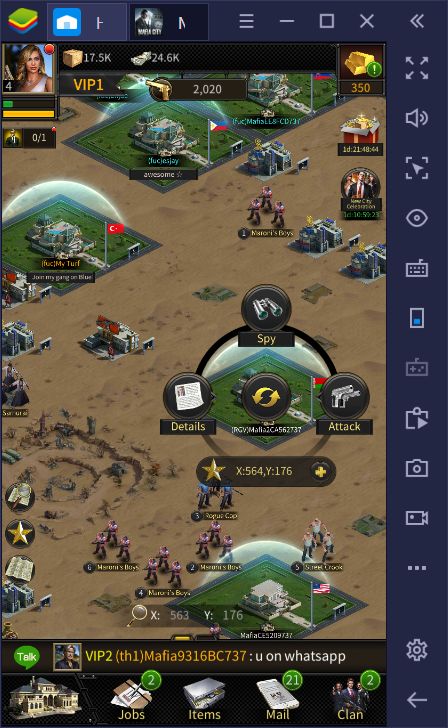 The Mafia City game has some unique features too: You can recruit "vigilantes" and add them to your army. Each vigilante comes with exclusive bonuses and they will help you on the battlefield. And it easy to collect them: Vigilantes have "parts" to collect and in order to collect these parts, you need to complete simple tasks, like staying online for 5 minutes.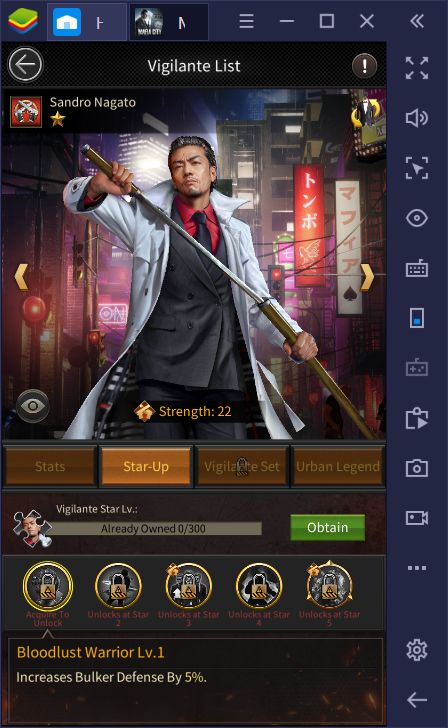 If a guy holding a big sword asks you to join your army, say yes.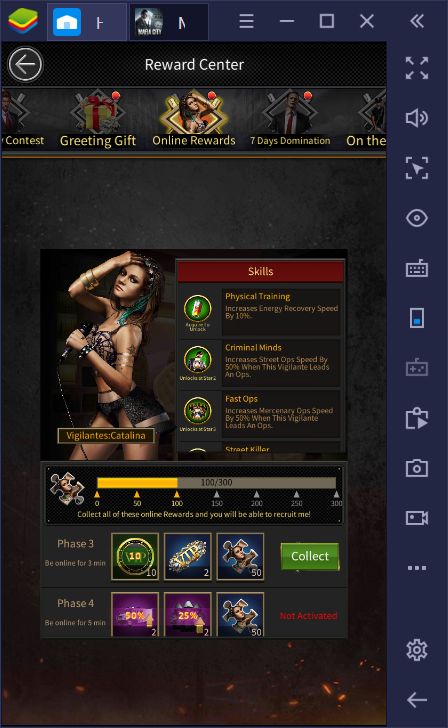 You can collect all the parts of this vigilante only by staying online for a while.
Basically, Mafia City is a mobile conquest game based on the, well, mafia theme. Instead of dragons, it has mobs with guns – all other mechanics are the same. If you are looking for a new conquest game to try, you should definitely give it a go: This may be the "tiniest" conquest game you can find. And to get some tips and tricks that will ease your job, check out our setup guide – you can automate a lot of things in this game. Now if you excuse us, we have illegal goods to smuggle and a crime ring to manage: See you on the streets!