App Reviews
One Punch Man – The Strongest Review – Relive the Events of the Hit Anime in Glorious RPG Fashion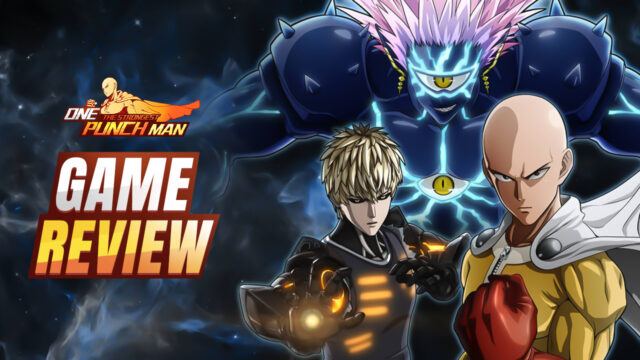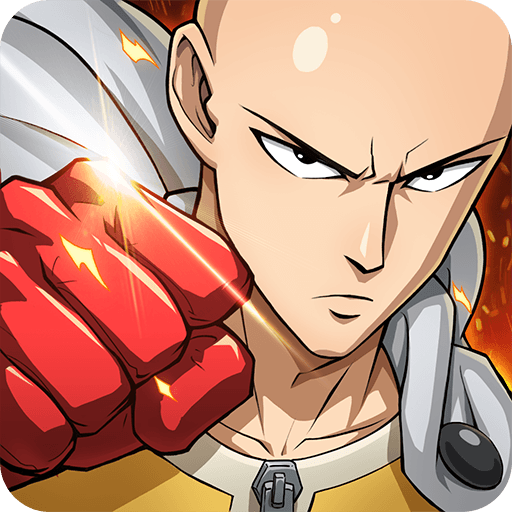 One Punch Man is no stranger to the mobile platform, having been featured in at least a few different games throughout the years. Nevertheless, its presence on this platform doesn't make it any less exciting whenever another new One Punch Man game releases on the market, which is why we were all hyped to finally give One Punch Man – The Strongest a try when it was released. And long story short, we can safely say that it was definitely worth the wait, especially if you're an RPG enthusiast who also happens to enjoy witnessing Saitama's many exploits in the hit anime show.
One Punch Man – The Strongest was released by Moonton, of Mobile Legends fame. This developer is responsible for what could arguably be the largest MOBA game on the platform, vastly surpassing its direct competitor, League of Legends: Wild Rift. This is to say that, when it comes to Moonton, we can expect quality games, and One Punch Man – The Strongest is no exception.
With that being said, we're going to dive into the world of One Punch Man in its newest game, and give an overview and our impression on its most noteworthy aspects. If you were wondering whether or not One Punch Man – The Strongest lives up to all the hype it's getting, then this review is for you.
Relive the One Punch Man Anime in Game Mode
Right off the bat, we can safely say that One Punch Man – The Strongest is quite faithful to the show, closely following the events of the anime step by step, from when Saitama had his noble beginnings as a Hero, to when he rises up and punch the lights out of even the toughest villains. The only difference here is that Saitama is somewhat relegated to the background, as the character who guides you through the game, particularly since making him the main character would trivialize the entire game.
In One Punch Man – The Strongest, players must assemble teams by unlocking a wide variety of characters, both heroes and villains alike. There are over 120 characters to find in this game, most of which are obtained by summoning them from the gacha, which in turn is performed by paying special currency that can be grinded by playing the game. And while the titular One Punch Man won't be helping out in battle, players can still put together powerful team compositions that can stand up to any challenge that comes their way.
From the most basic villains like Vaccine Man and Subterranean King, to the strongest and largest menaces that threaten to destroy the Earth, you will find (and fight against) many familiar faces in One Punch Man – The Strongest. Are you brave enough to rise to the challenge and come out on top?
Recruit Countless Heroes and Monsters to Your Cause
As we mentioned just now, one of the core aspects in One Punch Man – The Strongest, is the fact that you can mix and match all sorts of characters to build a wide variety of teams. To this end, it's not enough to just recruit your favorite heroes or villains from the show, but you'll also need to consider many different variables such as their roles, their skills, their stats, and how they mesh together in battle. After all, having a team of only healers and supports will definitely spell doom for you later on. Similarly, focusing only on damage without defense or utility will lead you to failure against the stronger and more resilient enemies.
To win in One Punch Man – The Strongest, since you won't be able to rely on Saitama's powerful punches, you'll need to create synergized team compositions, whose strength far surpasses the sum of its parts. In this sense, by having teams that can not only hit hard but also have support and defense skills to further boost their potential and keep the more fragile units safe, you'll be able to stand up against strong enemies.
Participate in a Variety of Game Modes
No gacha RPG is ever complete with just one basic game mode, which is why One Punch Man – The Strongest has a variety of them, including the story mode, as well as arenas, trainings, trials, multiplayer co-op, PvE campaigns, and many, many more.
There are no shortages of challenges and game modes in One Punch Man – The Strongest, which means that your gameplay will always feel fresh and varied.
Enjoy One Punch Man – The Strongest on PC with BlueStacks
Of course, while everything we've been saying about this awesome game is a very compelling offer to download and try it on your phone, the best way to actually enjoy it is by playing One Punch Man – The Strongest on PC with BlueStacks.
Our Android app player not only lets you play this game on your computer, using your large computer monitor, but it also gives you the very best performance and visuals, as well as access to a variety of tools to enhance your gameplay even further. And this is without saying that, by playing on BlueStacks, you effectively avoid all the problems that come from gaming on phones, such as battery drainage, and device overheating, to name a couple.
To get started with playing One Punch Man – The Strongest on your computer, feel free to check out our PC setup guide for this game, in which you can find instructions on how to download and install it in just a few simple steps.
With that being said, we can safely say that One Punch Man – The Strongest definitely lives up to the hype, and especially if you're playing it on PC with BlueStacks, you can get tons of fun and enjoyment with it.