BlueStacks Exclusives
Dragon Trail: Hunter World on PC Fully Playable in 'Landscape Mode' with BlueStacks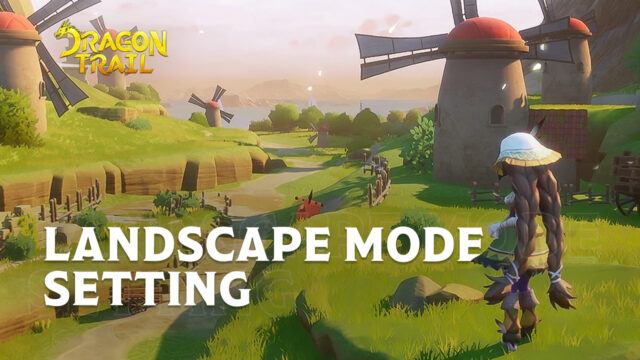 Dragon Trail: Hunter World is a brand new MMORPG with an interesting twist: It's a game where you can not only journey across vast lands and progressively uncover engaging plotlines by controlling any of the four starting classes, but it's also a game where you can capture, train, and evolve a large variety of cute pets, and deploy them in combat to boost your stats and enhance your performance. In this sense, this is a game with a lot of variety to its systems, which we've covered in many of the guides that we've written about it.
Players who want to get the best experience with this game will undoubtedly enjoy playing with the best graphics, and with the smoothest frame rate. In this sense, the best way to experience this game is by playing Dragon Trail: Hunter World on PC with BlueStacks, our Android app emulator that lets you play this game on your large computer monitor, and with access to countless different tools and features to enhance your gameplay.
While BlueStacks has things like the Keymapping Tool, which lets you enjoy Dragon Trail as if it were a regular PC MMORPG—with mouse and keyboard controls—it also has unique integration with the game, allowing you to enjoy modes that aren't typically supported. In this sense, while this game is regularly limited to portrait mode, gamers who play Dragon Trail on PC with BlueStacks will be able to enjoy this mobile MMO in full landscape mode, which will give you a much better view of the battlefield, and will also help to appreciate the game's fantastic visuals at all times.
How to Activate Landscape Mode in Dragon Trail: Hunter World
To play in landscape mode in Dragon Trail, you basically don't have to do anything. Just follow the steps in our PC setup guide for the game to download and install it on your computer, launch it, and you should be able to access the game in landscape mode by default.
The only drawback to this is, while the game itself runs in landscape mode, most of the menus are still in portrait orientation. Because of this, you might have a lot of negative space whenever you're browsing through one of these screens, but we feel it's a small price to pay for the glorious landscape mode when enjoying the main game.
Please feel free to leave any comments, questions, or thoughts about the Dragon Trail: Hunter World landscape mode setting in the section below!