BlueStacks Exclusives
The New and Improved Smart Controls Feature for Free Fire and Call of Duty Mobile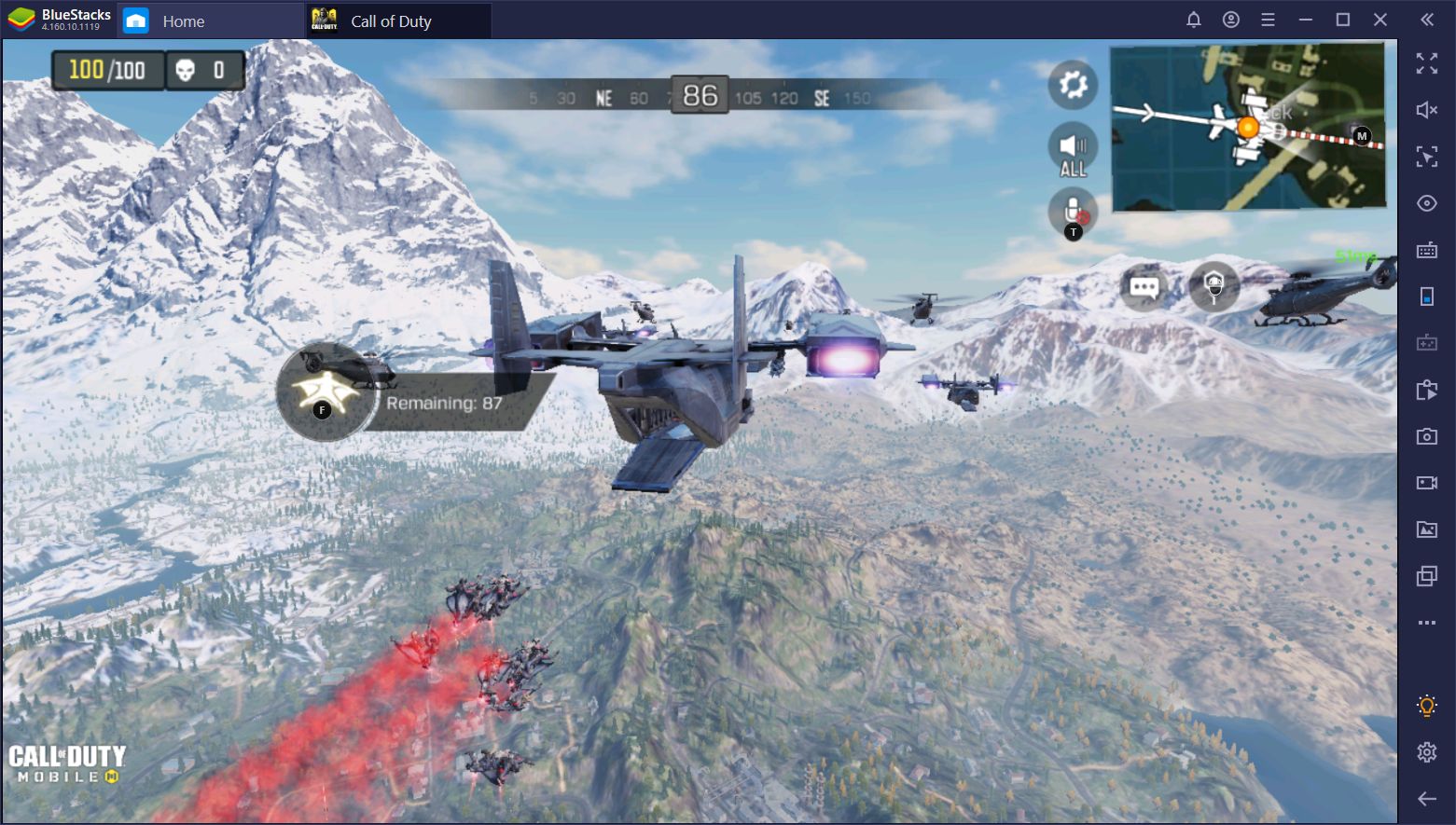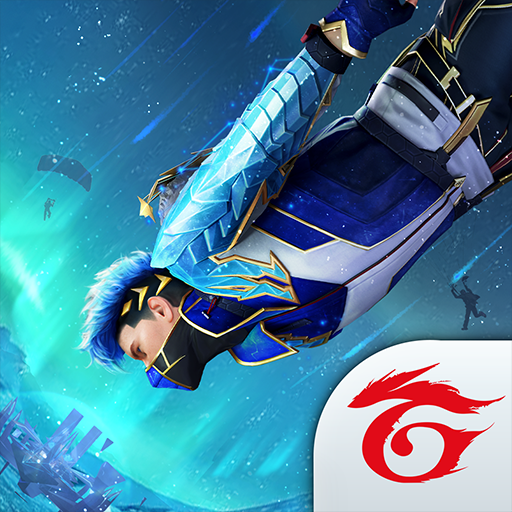 With 2020 in full swing, the BlueStacks development team is working hard to ensure players continue to have a great time while playing their favorite shooters on PC. There are numerous advantages to playing shooters like Free Fire or Call of Duty: Mobile on BlueStacks, rather than on a mobile device. Specifically, playing these games on BlueStacks is so great, in part, due to the Keymapping Tool and Smart Controls features.
Speaking of which, our Smart Controls just got better and improved functionality in BlueStacks build number 4.160.10.1119. In this article, we're going to talk about exactly how this powerful feature can help you to win every match in your favorite battle royale and shooter games.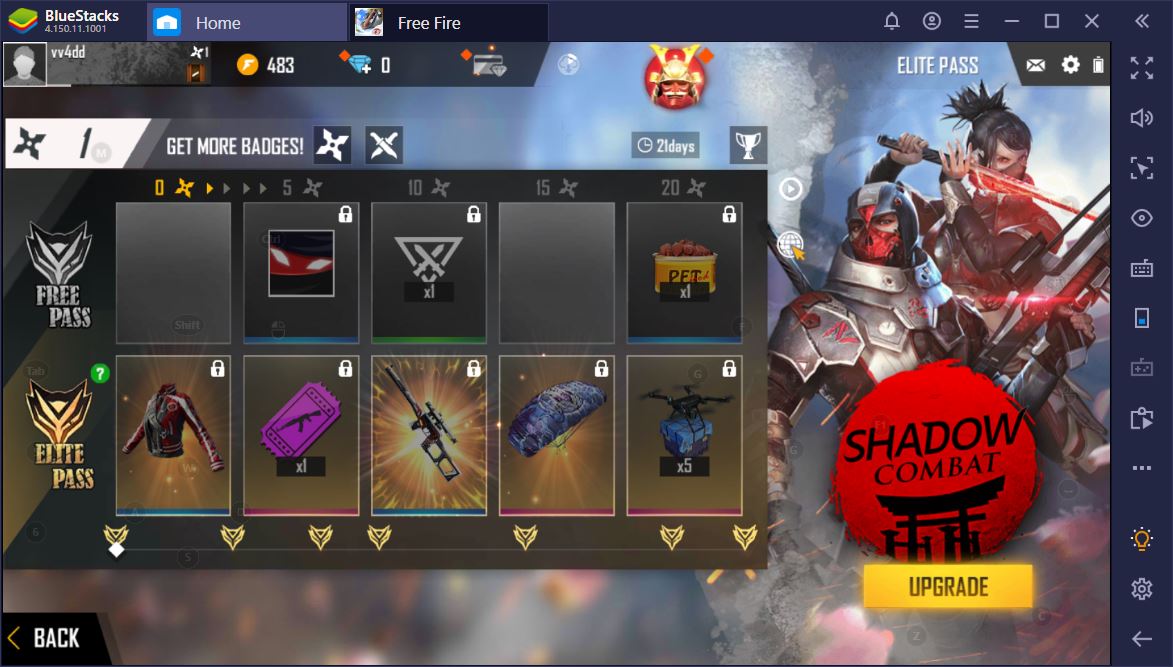 When we tested it out, we won every single match we entered. Nothing could compete against the accuracy, map awareness, and improved reflexes we got out of shooting with BlueStacks and its Smart Controls. We felt as if we were in a Hollywood action movie where someone gets dropped off amidst tens of enemies and they somehow manage to come out alive, guns ablaze. What's more, the improved Smart Controls feature is now also available for use in Call of Duty Mobile as well.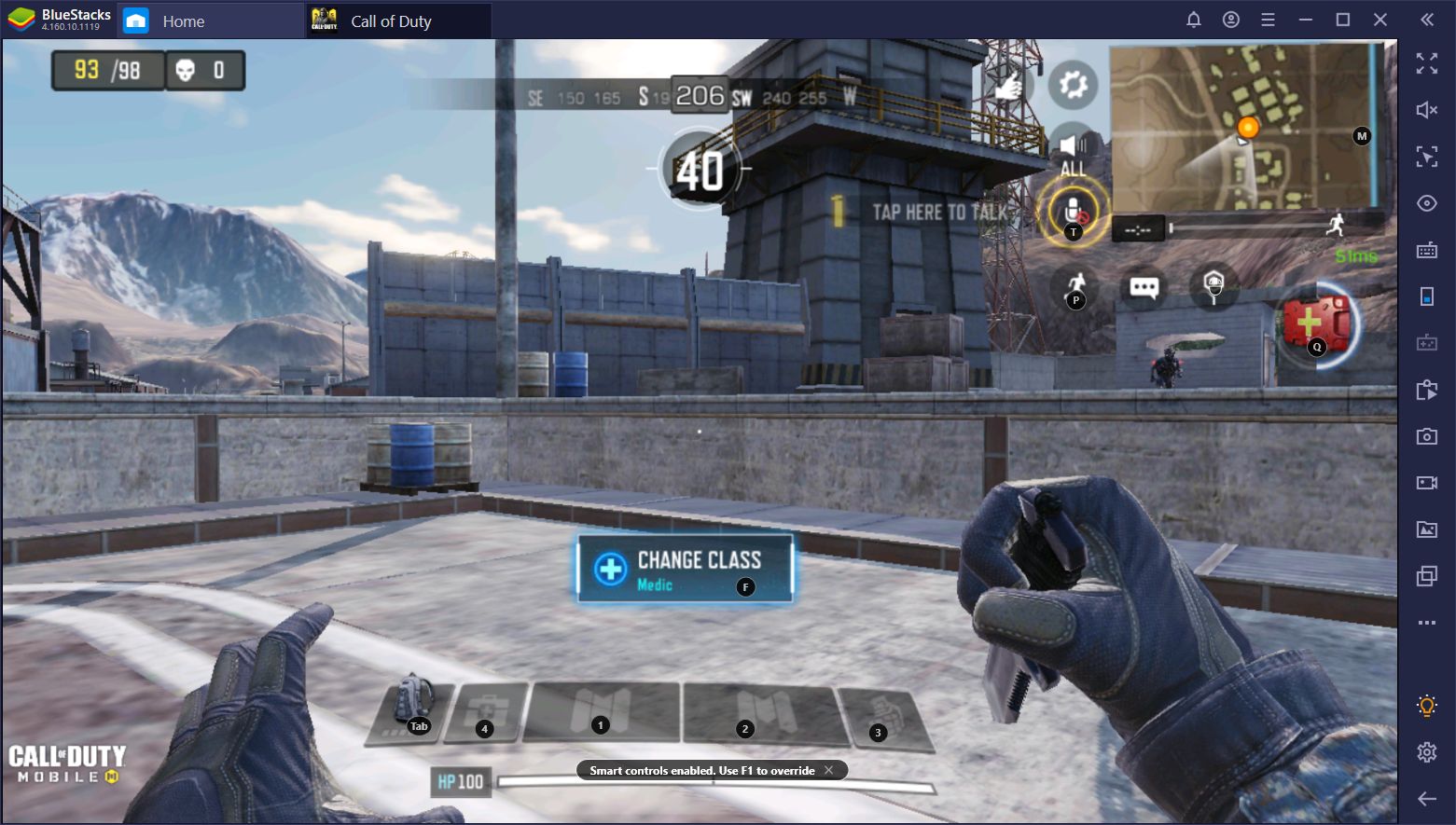 Those who have just started to play Free Fire or any mobile game on an emulator might not know that the team behind BlueStacks is devoted to delivering the best possible FPS experience. In October 2019, we introduced the Smart Controls feature, which, needless to say, was an absolute hit. This feature significantly improves the experience with Free Fire, Call of Duty: Mobile, and any other compatible game, by automating some of the movements we'd have to perform, usually manually, on a regular basis.
Speaking of which, at the moment, our Smart Controls are only compatible with Free Fire and Call of Duty: Mobile. However, we'll be working to implement it in other games, including the new Warface: Global Operations. Feel free to leave us your suggestions for which of your favorite games would benefit from Smart Controls in the comments section below!
What Are Smart Controls?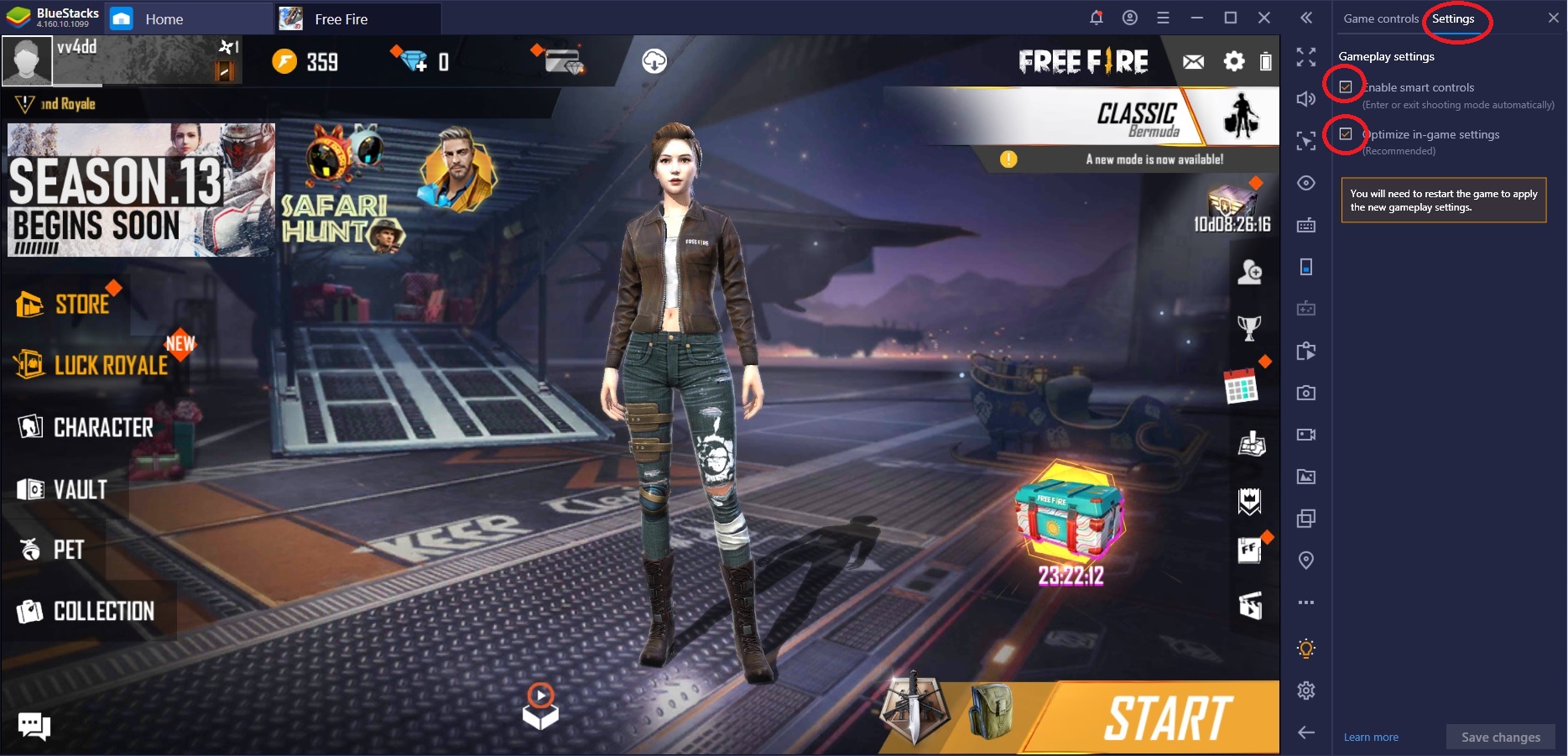 The Smart Controls feature is all about improving the Fire Mode of the Keymapping Tool by assessing whether you're in a menu, or ingame. If you're in a menu, Smart Controls will automatically turn off Fire Mode so you can use your cursor. However, when you close the menu and return to the game, BlueStacks will automatically turn on Fire Mode again so you can get into the action. This is similar to how FPS games work on PC.
To activate Smart Controls, you just have to fire up the compatible game and then hover over the Game Guidance Panel on your right-hand side. If the game supports Smart Controls, you can click on the "Settings" tab, next to "Game Controls", and enable them.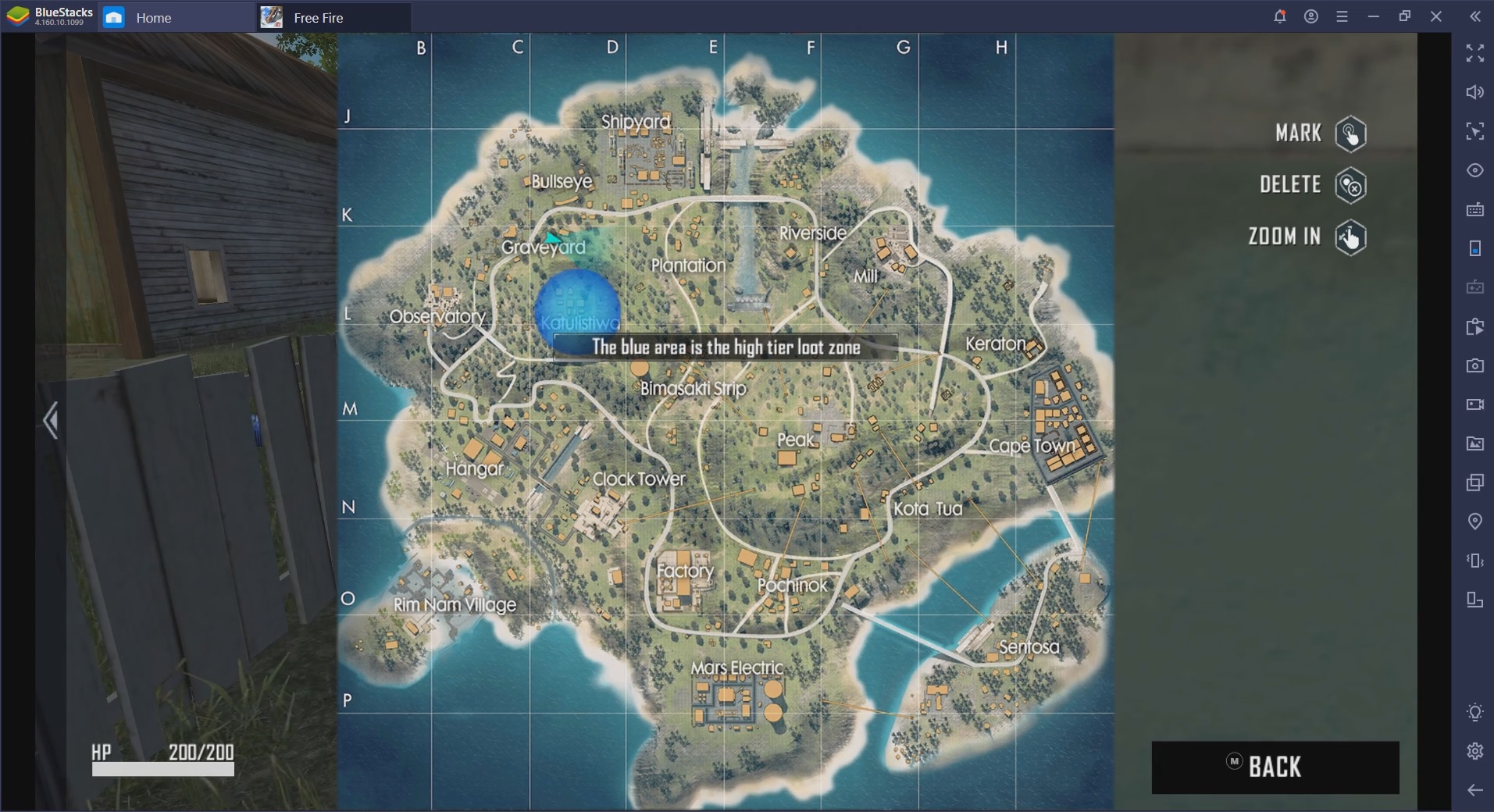 In practice, this feature works like this: If you open the map or any other menu, the cursor will appear automatically to help you mark locations and interact with the UI. When you close it, the cursor is turned off by the emulator's algorithm. Aside from rendering the whole play experience more intuitive, we were also able to save precious seconds with the help of Smart Controls since we no longer had to press a series of buttons to toggle Fire Mode manually.
Whenever we were caught off-guard, we actually stood a chance to win the engagement, since it took us just one keypress to get back into fighting mode. The same holds true for when you need to navigate the full inventory of a loot box. Pretty neat, wouldn't you say?
So, What's New?
We've noticed that a major problem of mobile games is screen clutter, especially when using the control overlay feature. This seems to be something of a general rule that transcends software companies and even game genres. Only a handful of developer teams seem to take it into account, despite the fact that the community has had its fair share of complaints related to it. If the game devs won't fix it, then we will. This is what the improved Smart Controls are all about.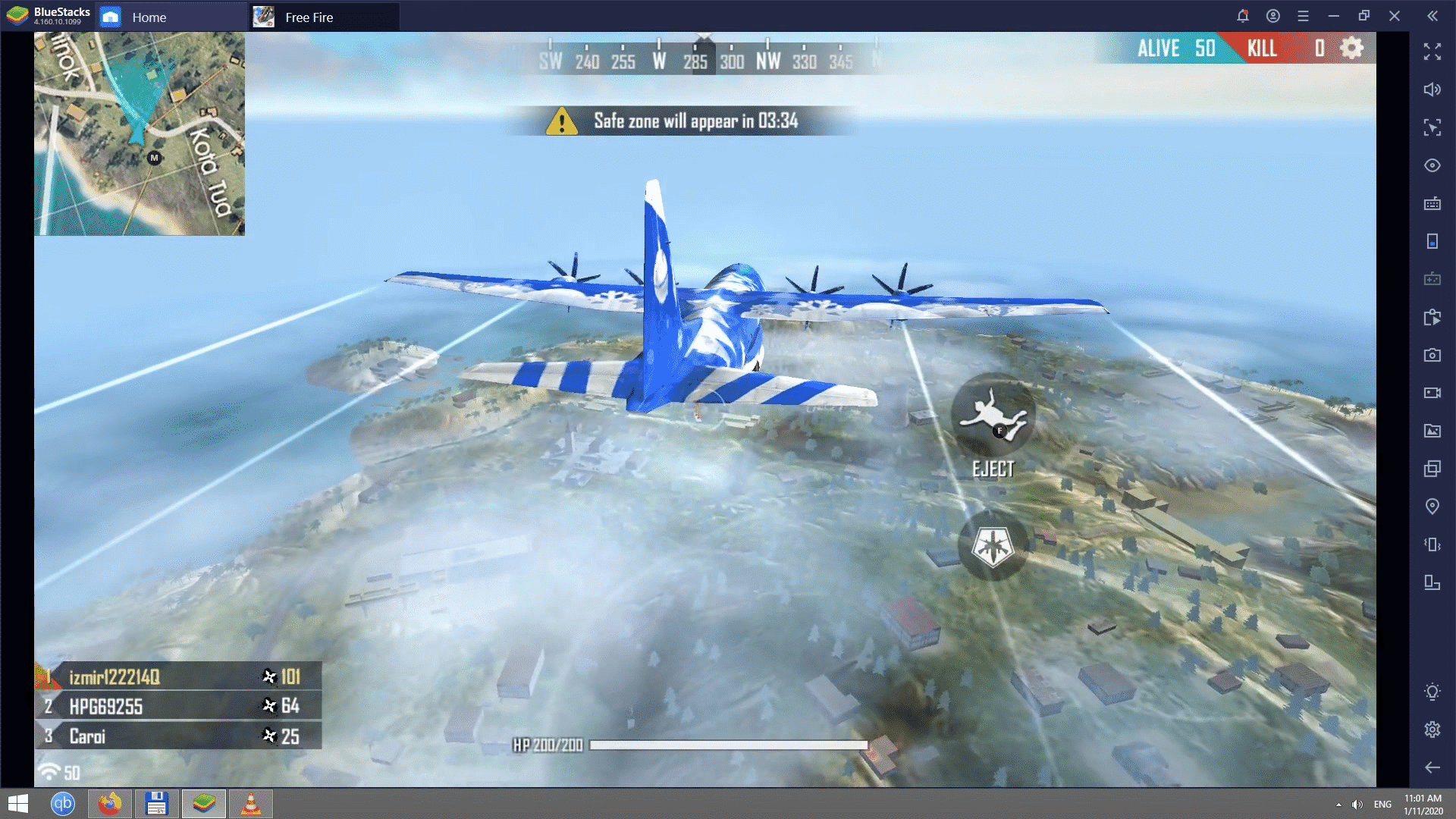 Notice how, when we're flying over the map before we drop in CoD or Free Fire, we can clearly see the terrain, as well as how many players leave the plane. The fact that we only get to see 1 button on the entire overlay is the work of the new BlueStacks Smart Controls. This is what things should look like by default. While the overlay is very useful, especially for when we're still getting used to BlueStacks controls, we never have to have ALL the buttons displayed on the screen at all times.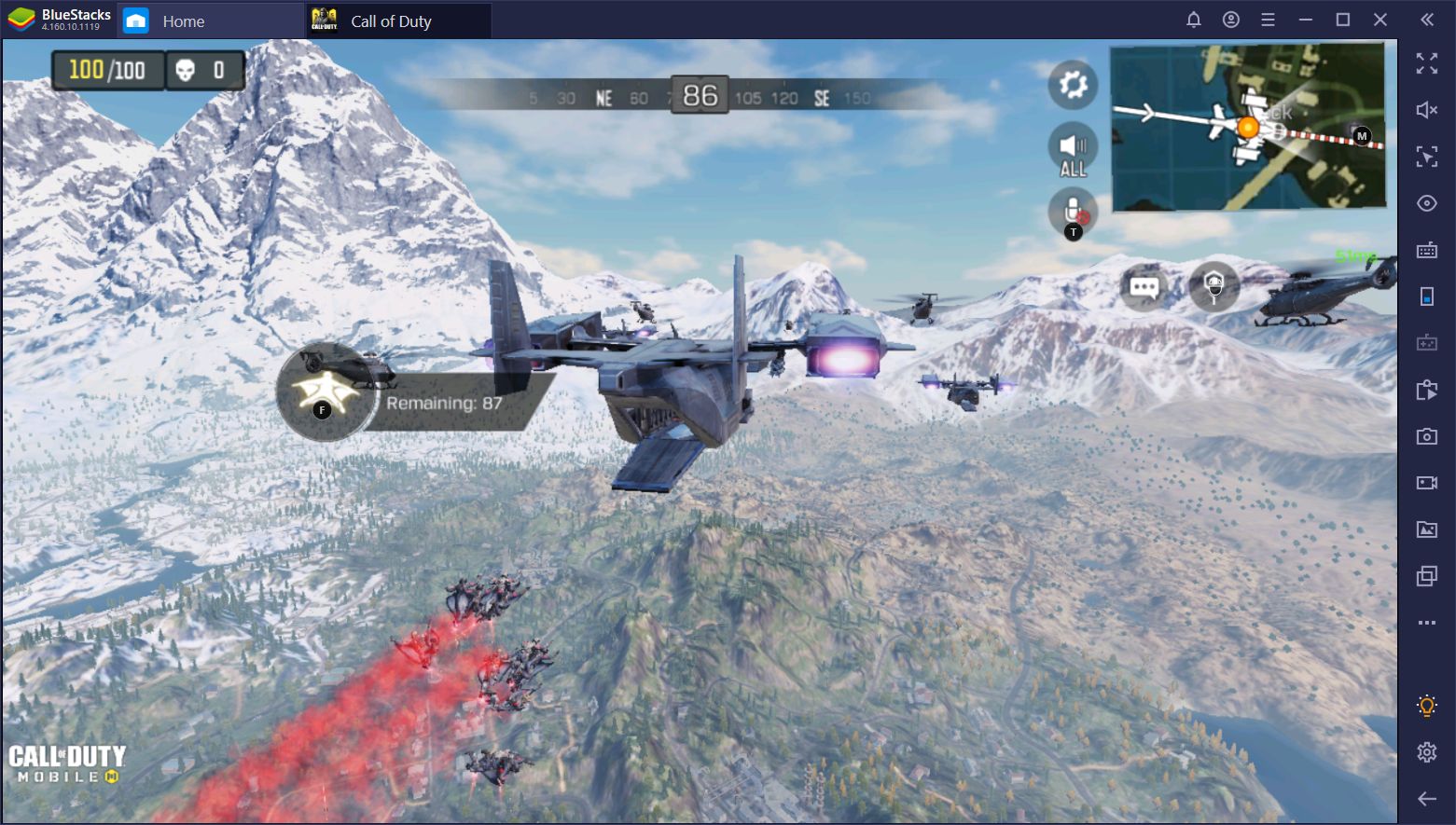 We've completely lost track of how many times we accidentally dropped in a crowded spot and died immediately thereafter, all the while trying to find anything that can deal more damage than our bare knuckles.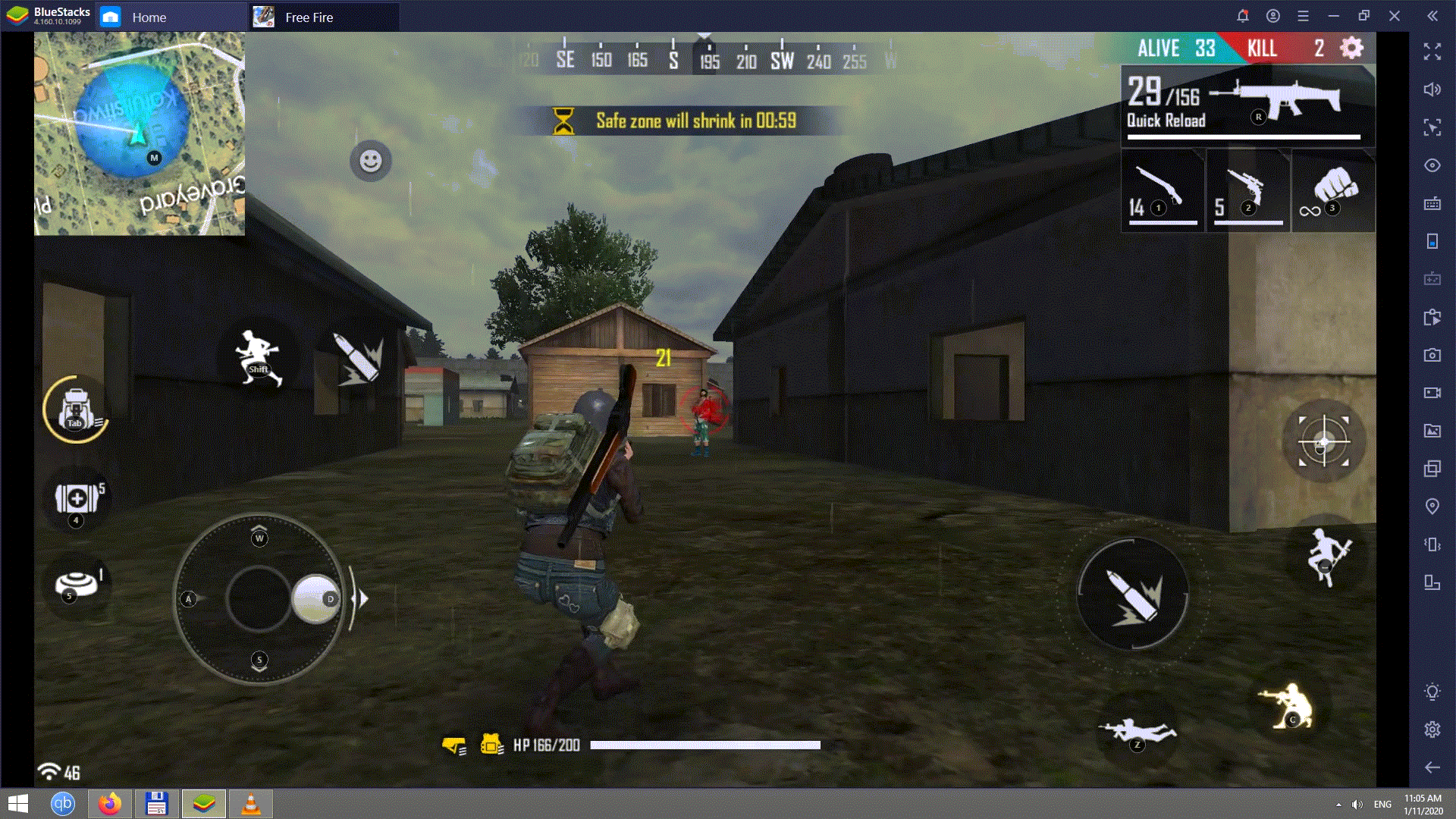 The awesomeness doesn't stop here. Many a critical moment in Free Fire takes place while aiming down your sights. Whether it's trying to finish off a running opponent or switching from one engagement to another, being able to focus while firing is paramount to constantly winning games. In this instance, you can notice how our overlay becomes less cluttered once we're shooting at our opponent.
This is a most welcome modification that makes it possible for us to focus and emerge victorious out of those clutch, high-pressure situations. It's quite reminiscent of how PC games prompt you with the controls you need in real-time, based on what's happening on your screen at one moment or another.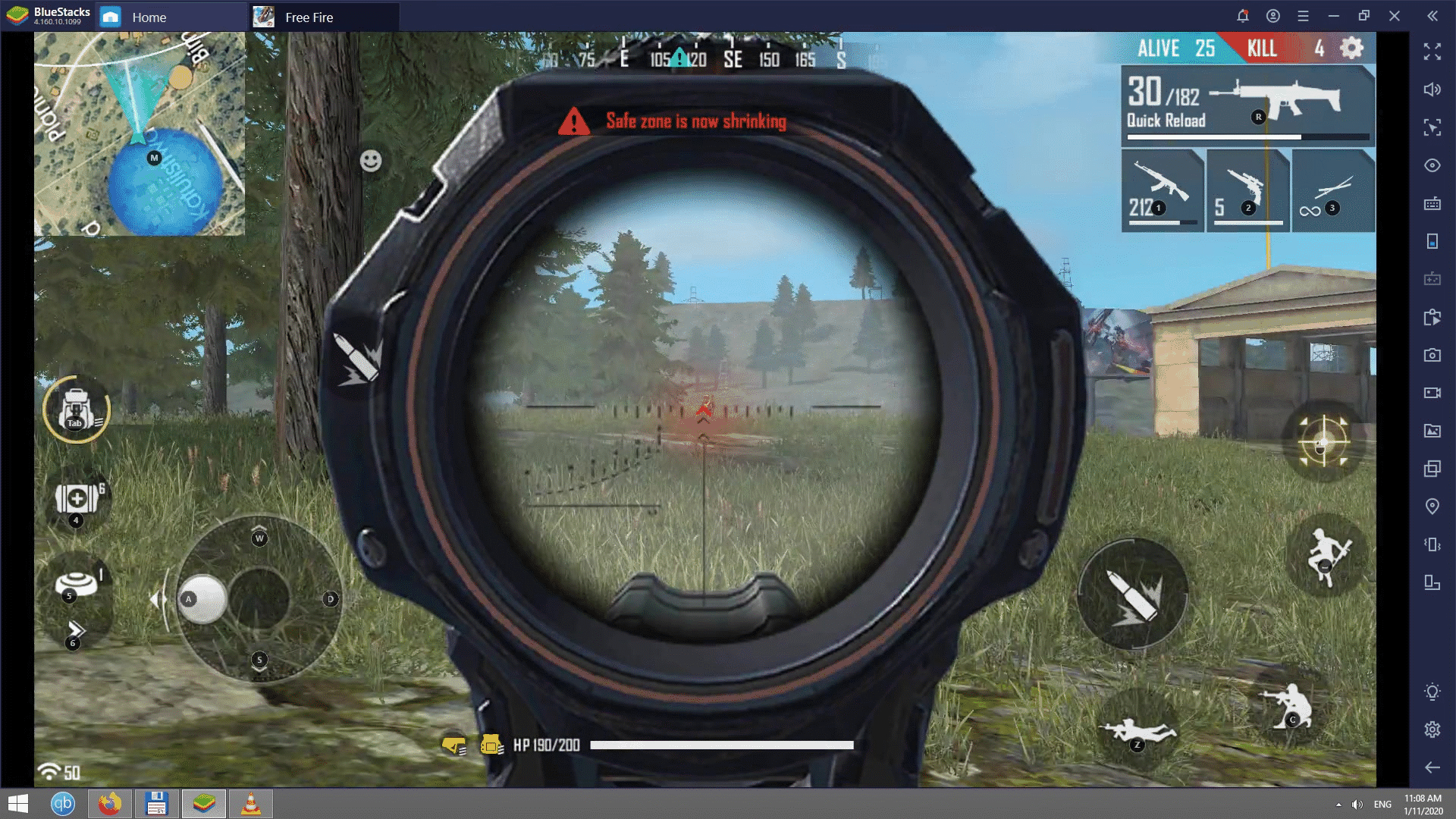 Loot Faster and Better
As we were making our way towards the safe zone with a vehicle during a game, someone started shooting at us. We couldn't tell where they were even when we got out, so a bit of confusion ensued. Fortunately, the enhanced control and functionality provided by all of BlueStacks' features meant that we were able to land our shot way before they did.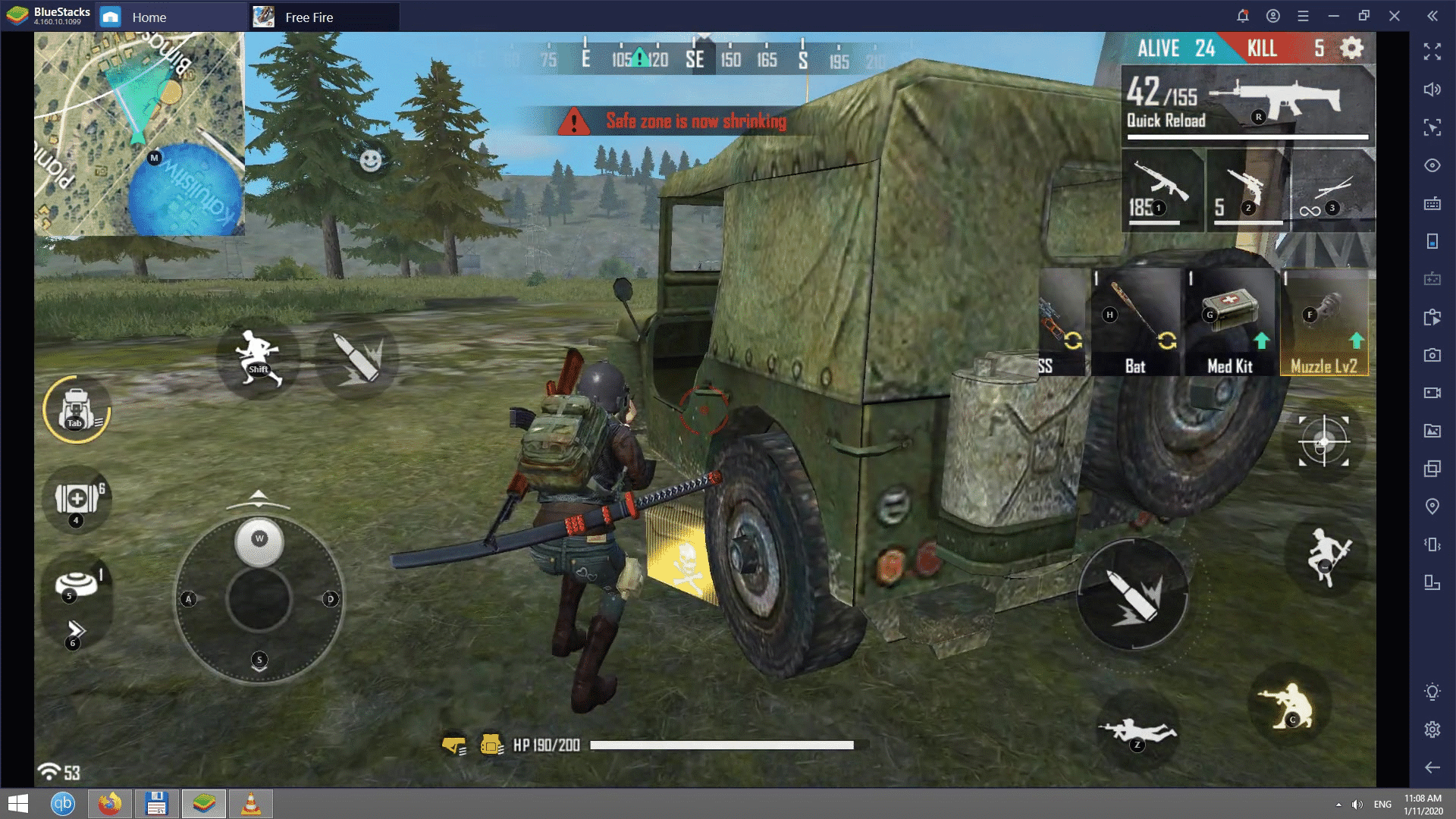 More importantly, when we reached their loot box, we were done with swapping weapons and taking everything that we deemed necessary in less than 10 seconds. The emulator's Smart Controls assessed that we might want to swap one weapon for another and adjusted the overlay accordingly. Even with the vehicle nearby, we were exposed to enemy crossfire, so there's no exaggeration when we say that BlueStacks saved our game.
Soon enough, we found ourselves with no less than 12 kills and locked in a head-to-head struggle for the match. Within the next minute, we were able to easily scout and locate our opponent, who, unfortunately, never saw us coming. The kill happened so quickly that they were probably still wondering where we were. You can trust the AK to guarantee your success from over 200 meters, provided you can reign in that recoil.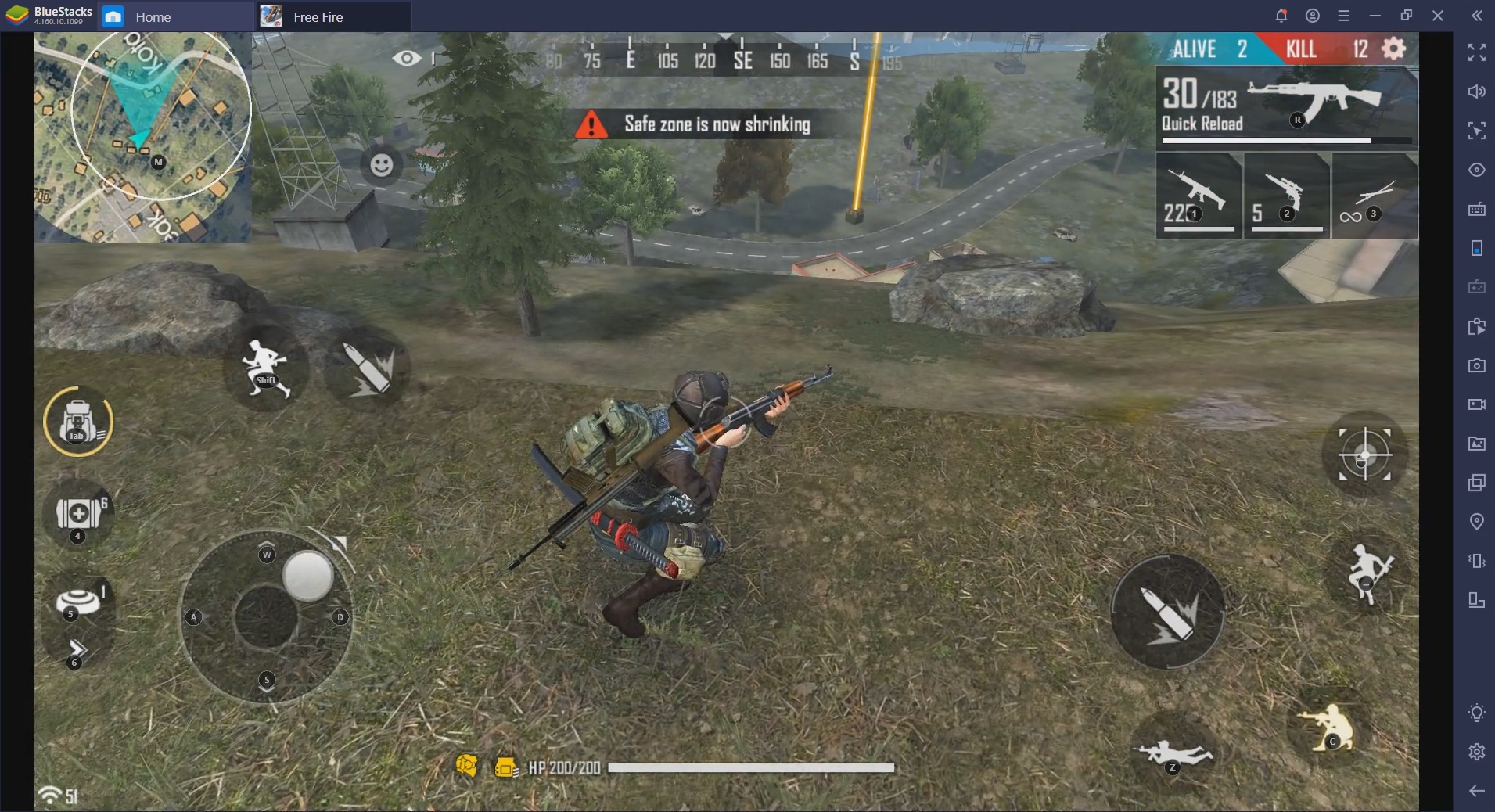 If you want to step up your game, all you have to do is play your favorite phone FPS games on PC with BlueStacks. Aside from providing increased automatization of routine movements that previously took up many a second, the emulator's features reduce your screen clutter to a minimum and enable you to shoot your best every single time. Try it for yourself and taste victory!