BlueStacks Exclusives
Native Gamepad Support – Gaming with Controllers on BlueStacks Just Got Better!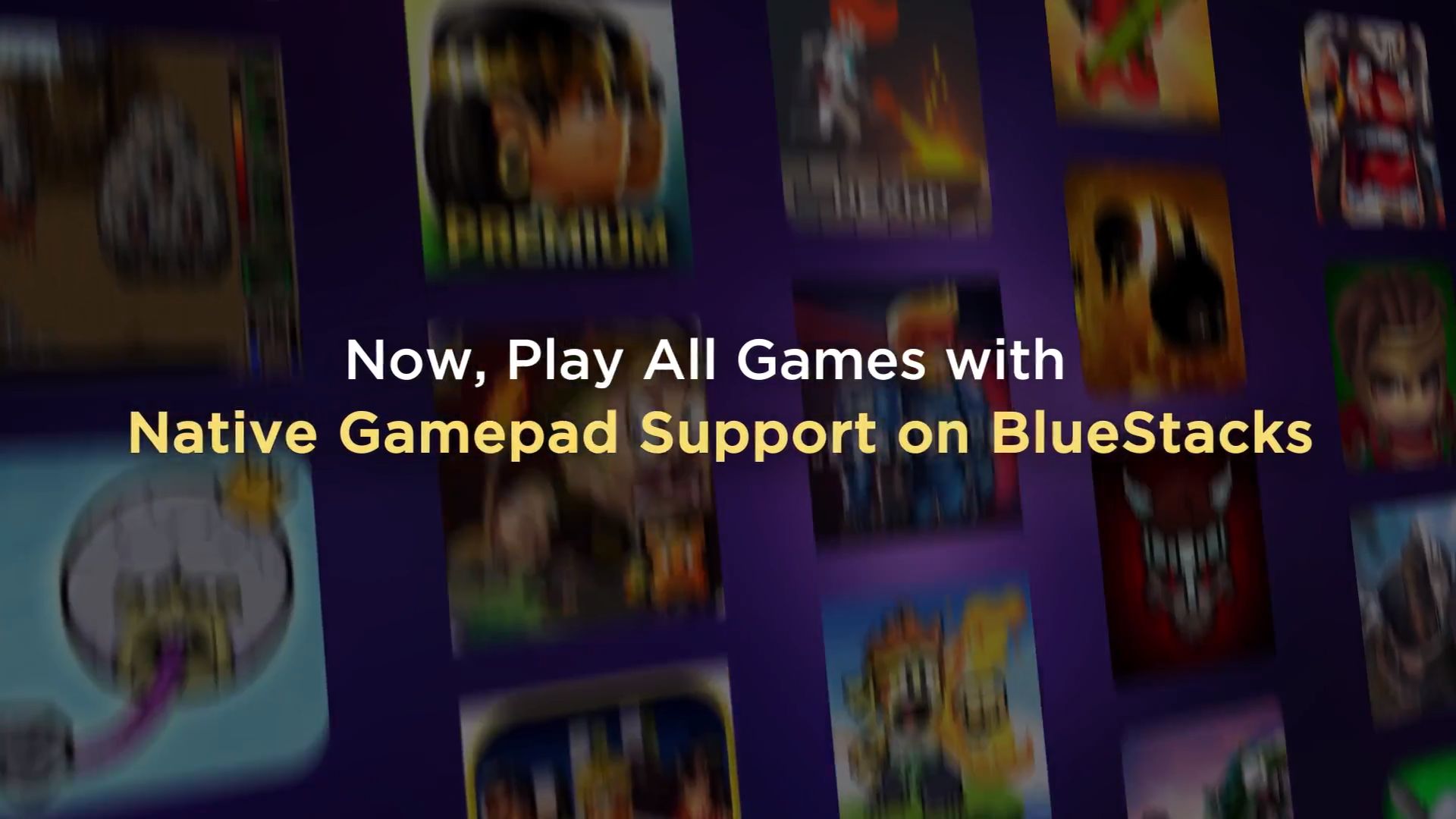 Remember a while ago when we wrote about how you can now play several popular Android games on BlueStacks using a gamepad? At the time, we mentioned how, by plugging in a controller to your PC, you could play certain titles flawlessly, with the added comfort of your gamepad. However, from BlueStacks build number 4.160.10 onwards, gamepad support on BlueStacks got even better by greatly expanding the library of games that you can enjoy on our platform using your controllers.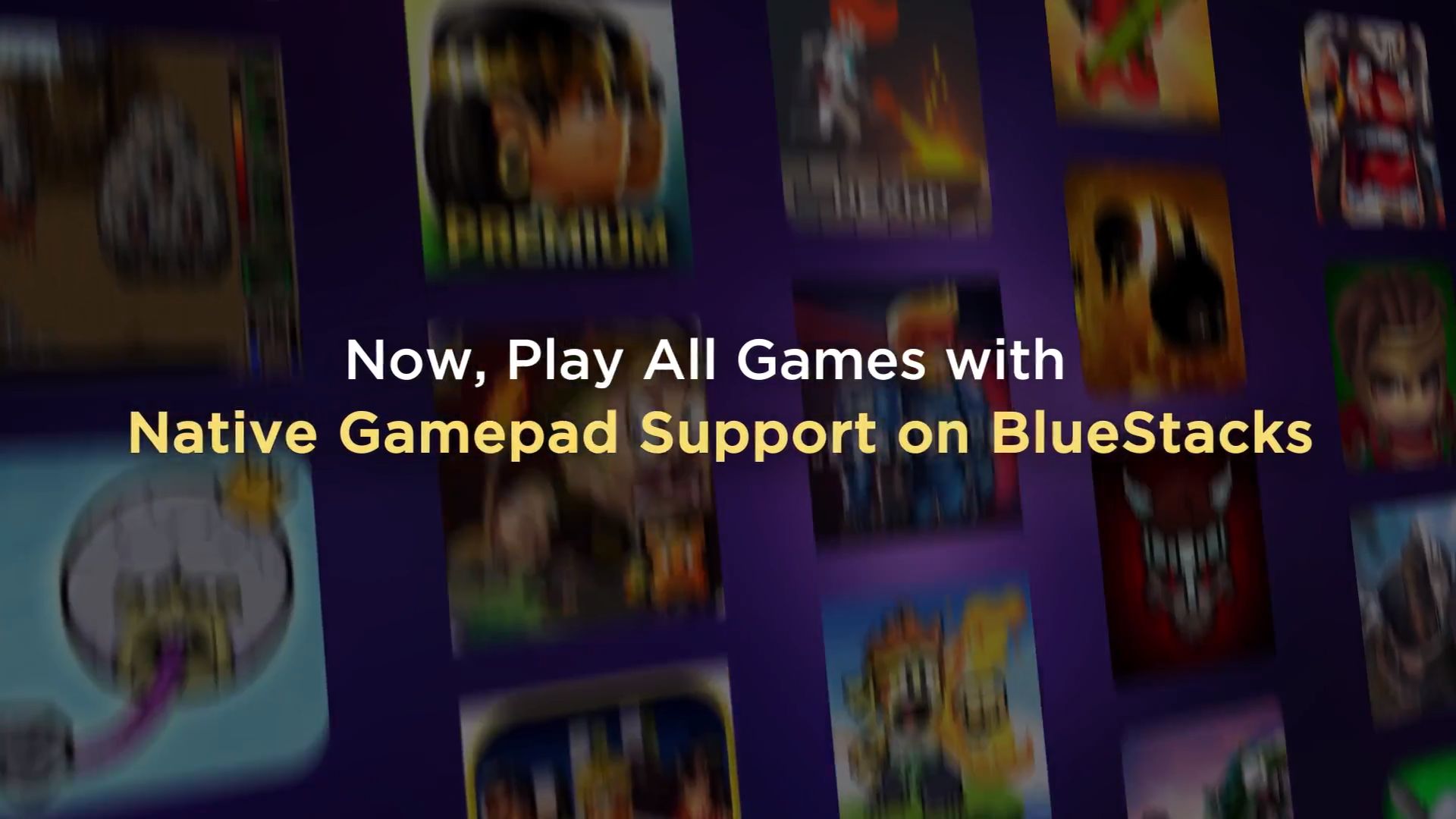 BlueStacks Native Controller Support
With our previous gamepad support, the library of games that allowed using a controller was limited to the titles we specifically worked on. Sadly, configuring and creating controller schemes for these games takes quite a bit of work and testing. However, with the addition of Native Gamepad Support, the number of games that support controllers on BlueStacks has been expanded tremendously by making use of their own native control schemes.
In other words, if the game offers native controller support (which most popular phone games actually do), you can now switch them on in BlueStacks, and play using your own gamepad, connected either via USB cable or wirelessly to your PC, without the need for additional setup or configuration. That means that you can easily play even the games for which we haven't created specific gamepad control schemes, as long as they have their own gamepad support.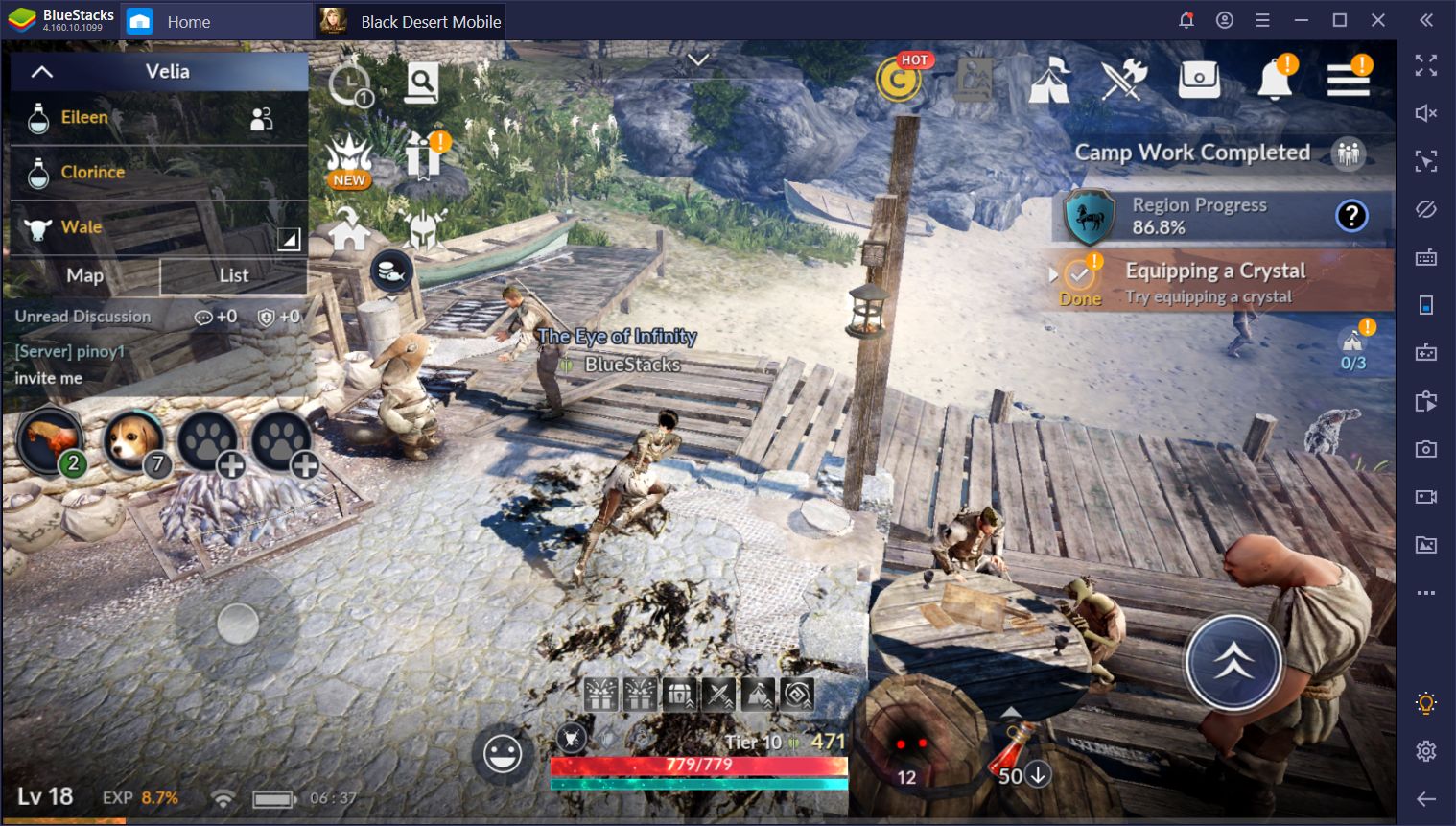 Additionally, for games that actually have both custom control schemes created by us as well as their own native gamepad support, you can freely switch between the schemes by enabling or disabling the native support option in the settings, which we'll explain in a bit. In this case, you can freely choose between either control scheme in case one feels more comfortable than the other.
Activating Native Gamepad Support in BlueStacks
Before actually being able to use the native gamepad support in your favorite phone games, we must first activate them in the settings menu.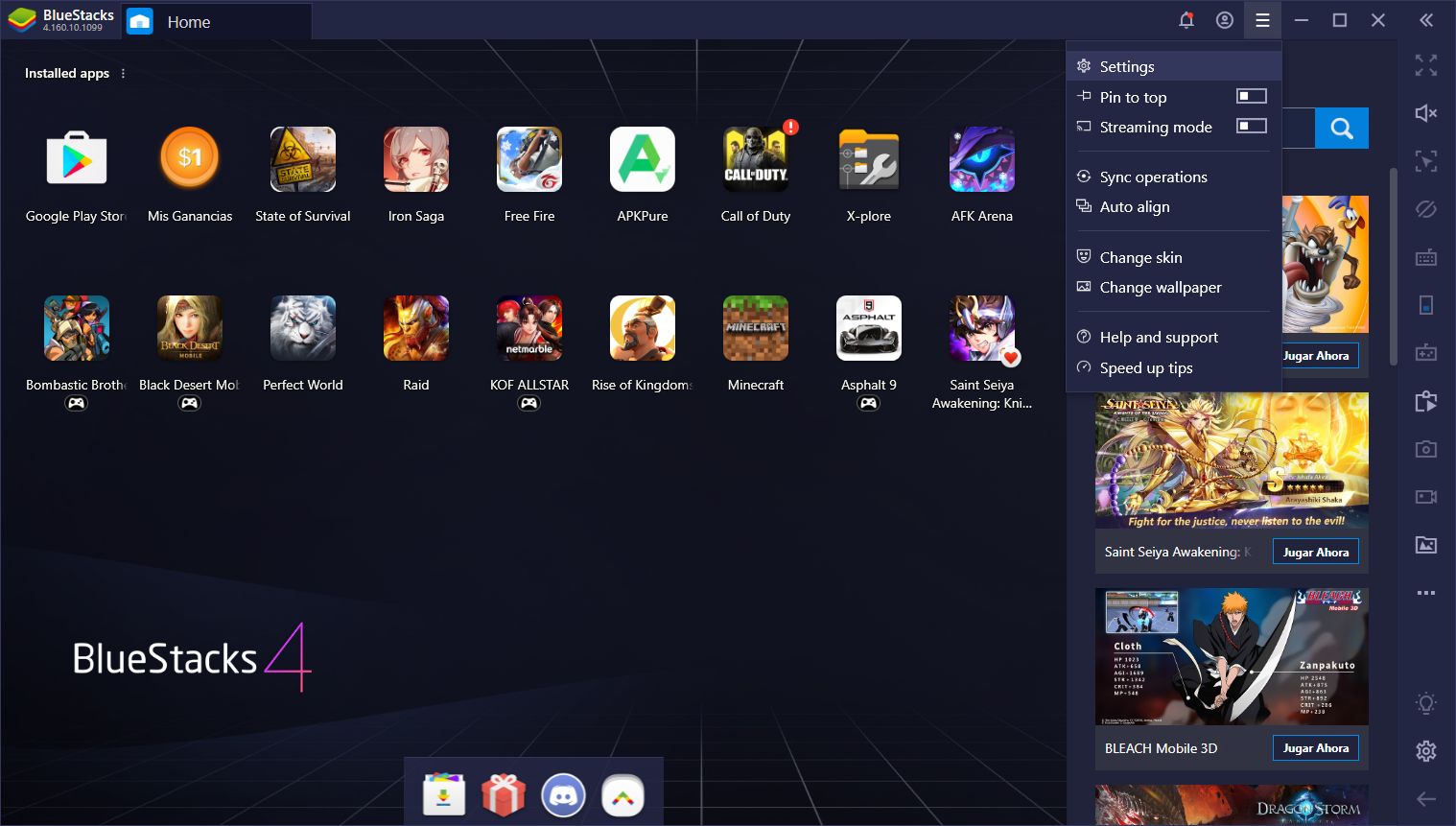 In order to do this, simply click on the menu icon in BlueStacks, and then on "Settings". Then, navigate to the "Preferences" tab and look for the "Game Control Settings" section. In this part, you should always have the "Enable gamepad detection" box checked if you want BlueStacks to pick up and use your controllers. However, if you want to use the games' native gamepad control schemes, you must also check the new "Use game's inbuilt gamepad controls" box.
Keep in mind that, by checking this box, you'll be able to play virtually any game that offers native gamepad support, with your controller on BlueStacks. However, this control scheme replaces the ones we've created for certain titles. For instance, Black Desert Mobile had a custom BlueStacks gamepad control scheme created by us before the arrival of this feature. By activating the inbuilt gamepad controls, our custom scheme will be replaced by the game's native controls.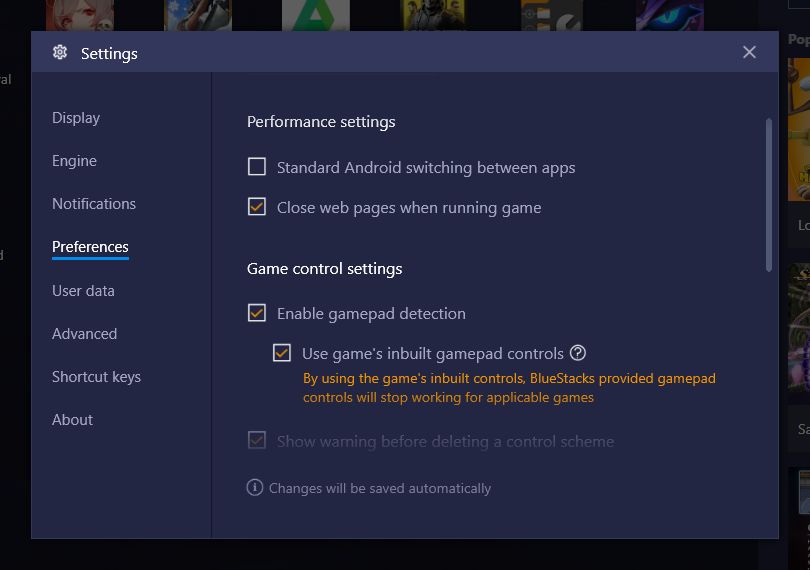 In these cases, your selection of control schemes will definitely come down to your personal preferences, so feel free to alternate between the two until you find your sweet spot.
Enjoying a Larger Library of Android Games With Gamepad on BlueStacks
The BlueStacks Native Gamepad Support truly shines in those games that we haven't worked on yet, but that offer their own native gamepad support. In this sense, you don't have to wait until we create a custom control scheme, and instead can directly hop in and use your controller without any additional setup required.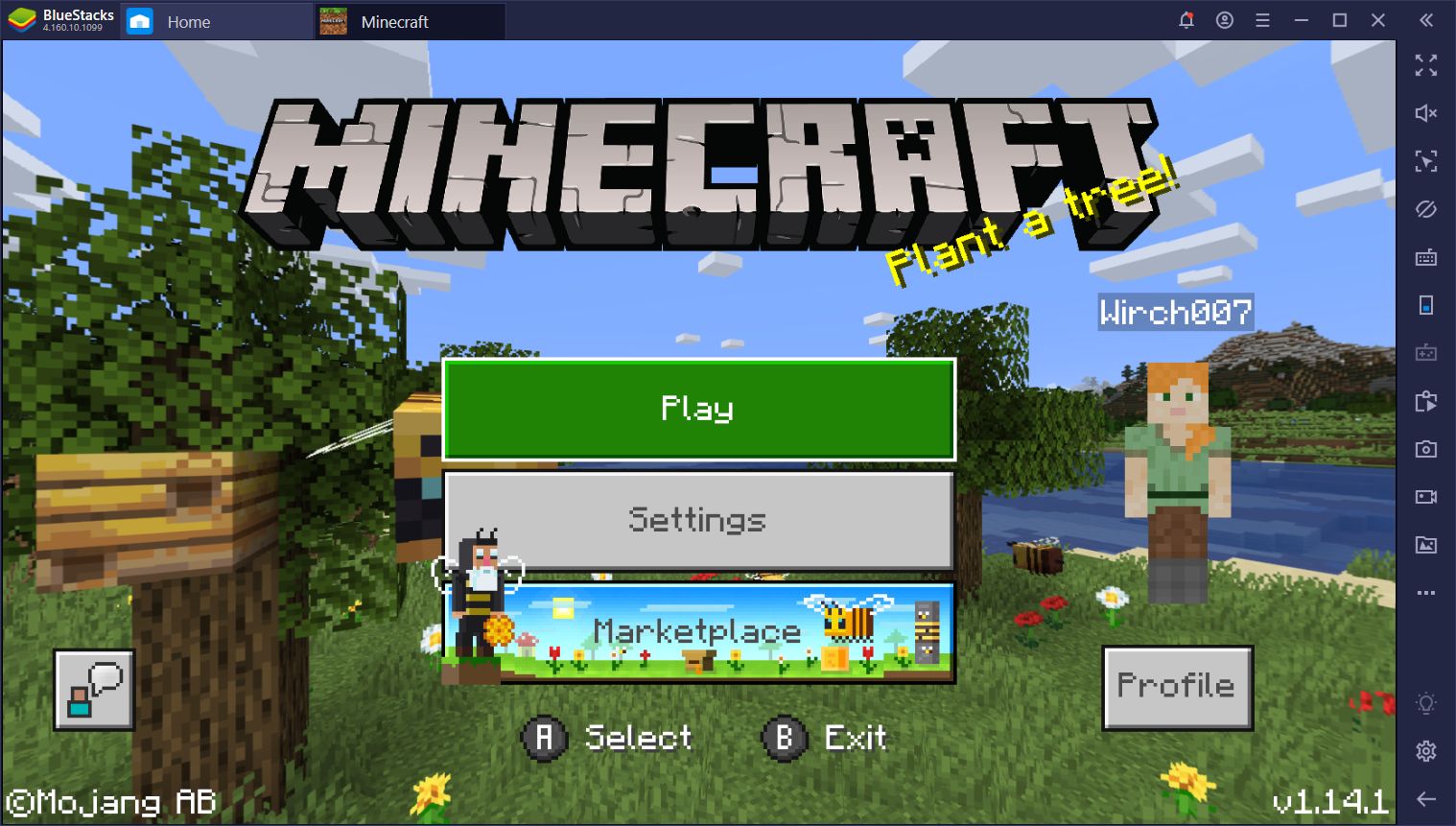 A good example of this is the very popular Minecraft Pocket Edition (or just Minecraft, for short). While this is definitely a mobile game designed with touchscreen controls in mind, the developers at Microsoft have added native gamepad controls for those gamers that like playing even their mobile games with a controller. In this sense, if you own this game and download it to your BlueStacks, you can easily plug in your controller, enable the inbuilt gamepad controls feature, and go to town in this awesome sandbox game to your heart's content. Exploring and building in Minecraft definitely feels better with a controller rather than relying on cumbersome touchscreen controls!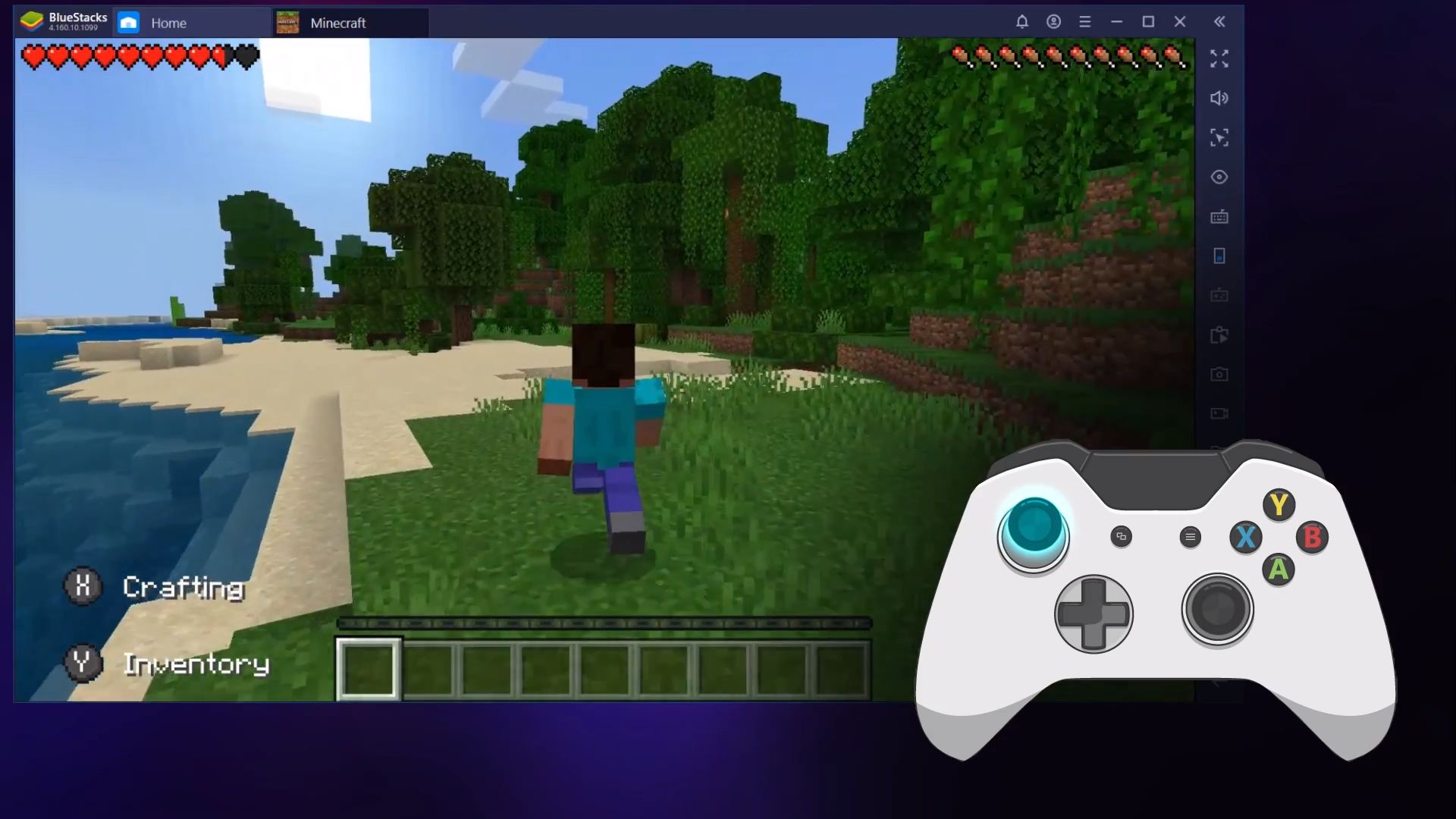 Another awesome game that plays very well with a gamepad and that, of course, offers native controller support, is the popular racing title, Asphalt 9: Legends. Even with the comfort and versatility of our Keymapping Tool, playing a racing game with mouse and keyboard feels a bit awkward. However, with the new native gamepad support, you can now hook up a controller to your PC and start burning rubber on the streets of Asphalt 9 with your gamepad.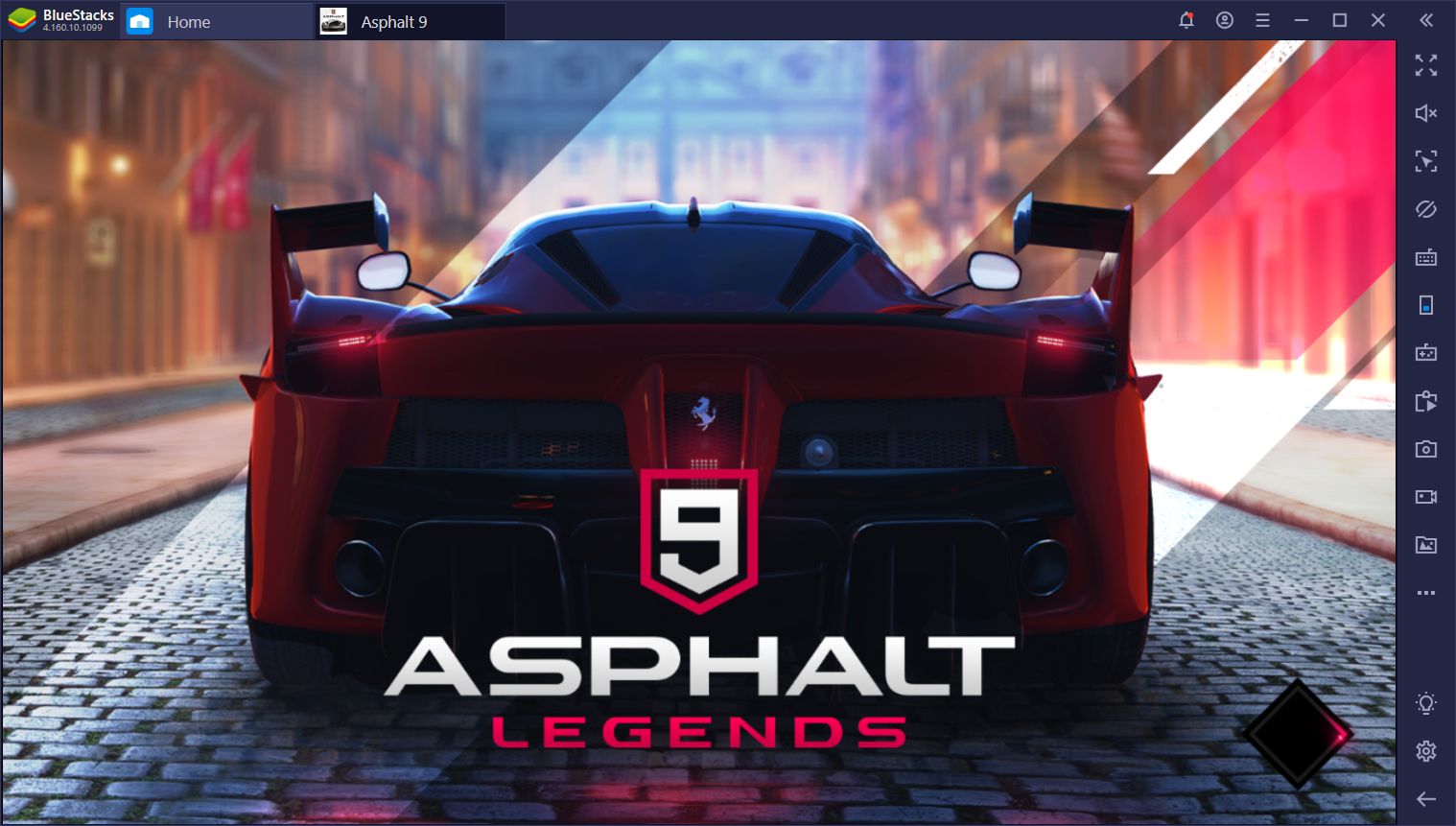 There are thousands of games like the two we just mentioned, that offer native gamepad support to create a better gameplay experience for their users. You could do it on your phones then, and now you can do it on BlueStacks. Our Native Gamepad Support feature is going to revolutionize the way you experience your favorite mobile games.