BlueStacks Exclusives
The Two BlueStacks 5 Tools to Enhance your RAID: Shadow Legends Account as Recommended by Hell Hades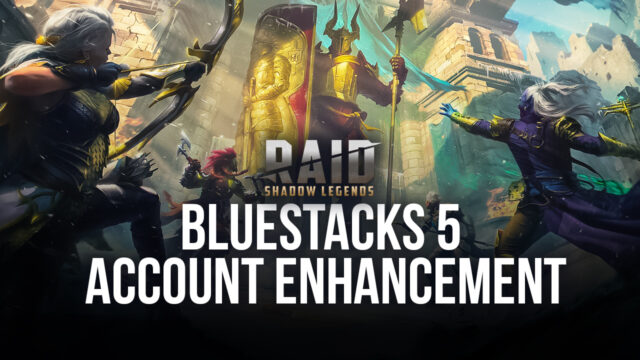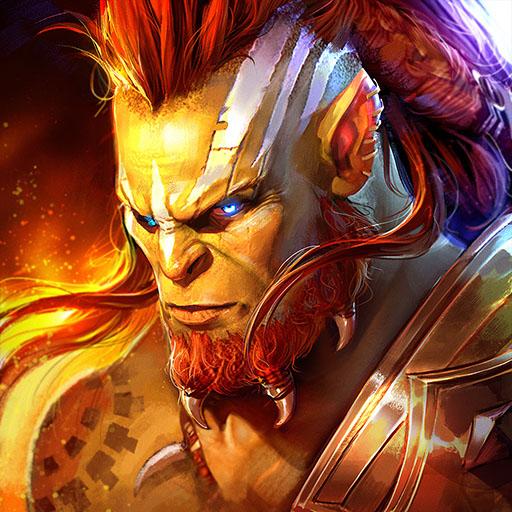 The new BlueStacks 5 just released and brought optimizations and improvements that made our already-amazing Android emulator even better yet. If you thought BlueStacks 4 was great, you're definitely in for a treat as BlueStacks 5 is lighter and faster than its predecessor. We talked about everything that's new in this version in great length in our BlueStacks 5 overview article, which we wholeheartedly recommend checking out if you're a regular user of our app player.
With the new improvements brought about with BlueStacks 5, you can expect to enjoy your favorite mobile games with much better performance and quality. Today, however, we wanted to show you how Youtuber Hell Hades use our emulator to enhance one game in particular, RAID: Shadow Legends. Specifically, we want to talk about how he uses the Instance Manager to elevate your gameplay and enjoyment to new heights.
If you want to hear it from the man himself, check out the video he made on the topic, which we conveniently placed down below. Otherwise keep on reading to learn more about his insights.
Improve Your Experience With the Instance Manager
For those who are unaware, the BlueStacks Instance Manager is a feature that allows gamers to create multiple instances of our emulator. Why would anyone want that, you might ask? Well, for starters, some games can benefit considerably from having several accounts. For instance, if you have several accounts on Rise of Kingdoms, you can use the Instance Manager to access all of them at the same time, on the same screen, and coordinate powerful attacks with pinpoint accuracy.
Other games, like RAID, don't benefit from the Instance Manager in the same manner since there's less teamwork involved in clearing most of its content—players mostly play by themselves and interact with others through chat. Nevertheless, the Instance Manager can come in handy for veteran players that are seeking to begin anew and to raise a newbie account with their current knowledge. In this regard, you can keep both your pro account on one side, and your fresh account on the other, while keeping an eye on both at the same time.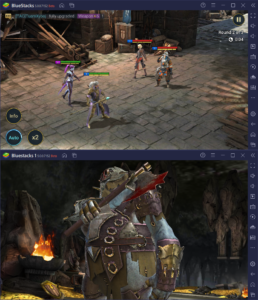 Using the Instance Manager is quite simple:
Click on the corresponding button in the rightmost panel of BlueStacks to bring up the Instance Manager.

If you still haven't already, click on "New Instance" on the lower right to create a new BlueStacks instance.

On the creation menu, make sure to adjust the settings accordingly. If your PC meets the recommended requirements to run BlueStacks, simply assign 4 CPU cores and 4 GB of RAM to the secondary instance.

Once created, click on "Run" to boot up the new instance.

Go through the initial setup process on your new instance to link it with a fresh Google account, and then download RAID on it.

You can now run the installed game and play it alongside your main account.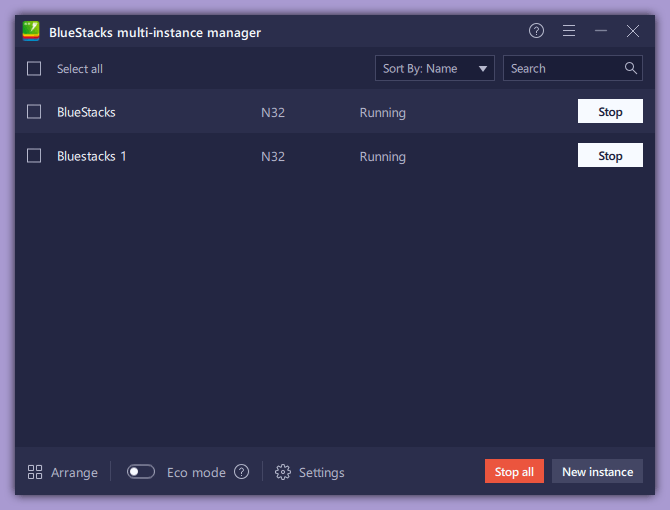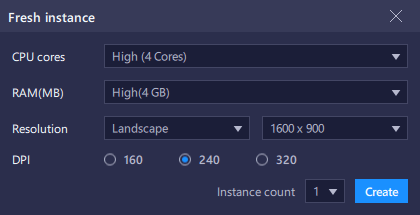 Every instance you create operates independent of the others, which means that you can even play different games at the same time. This is quite useful for gacha games that require grinding since you can just use a macro to automate the gameplay in one of them, and focus on the other game while the other plays itself. Or better yet, create different macros for every game, set them to run on their corresponding instances, and watch as all your accounts play themselves, optionally while cackling maniacally like an evil villain!
With BlueStacks 5, we improved our Instance Manager to consume fewer resources than before, which means that if you couldn't sustain multiple instances on your BlueStacks, then you might be able to now. Similarly, we've also optimized Eco Mode to consume even less of your CPU when activated, which will be paramount for gamers who farm on a large number of instances simultaneously.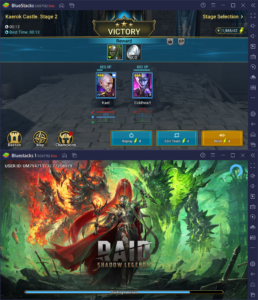 With the proper use of the Instance Manager, you can keep and level up multiple instances of RAID: Shadow Legends, or any other gacha RPG, for that matter, without losing a beat. Download BlueStacks 5 and experience the power of our next-gen Android emulator today!