BlueStacks Roundups
Top 10 Best Android Puzzle Games You Would Enjoy Playing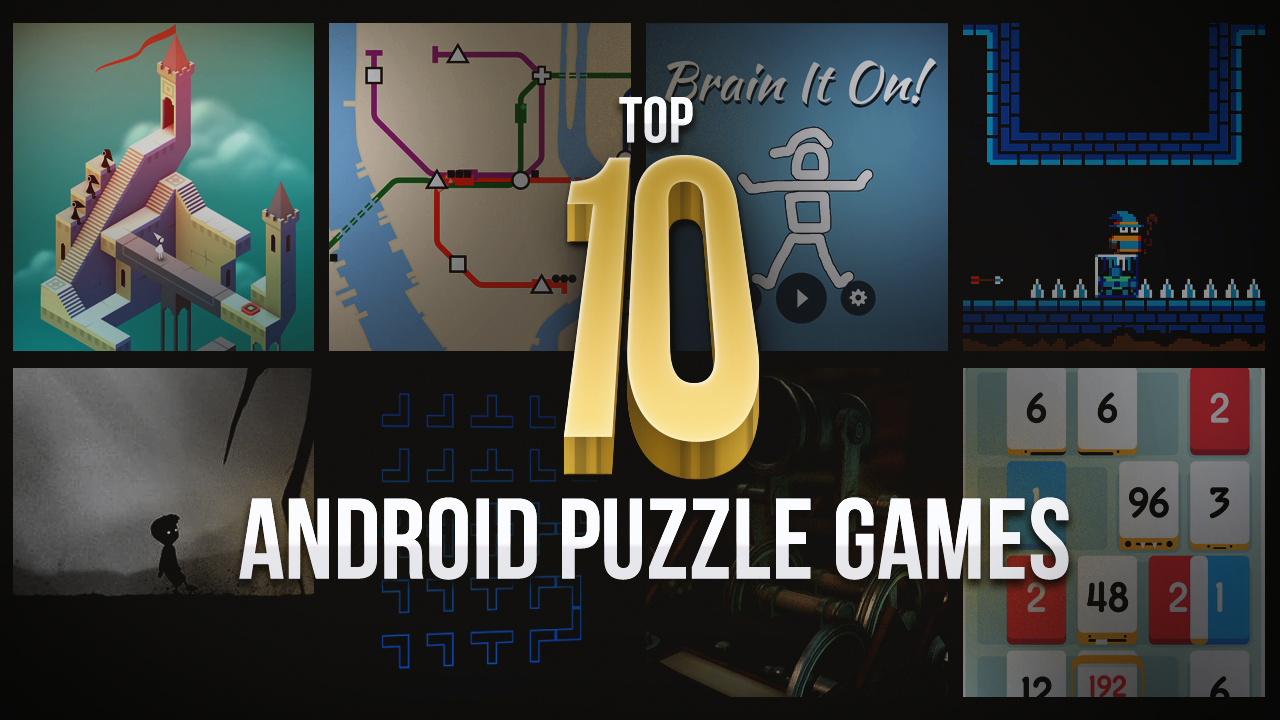 With the Covid-19 pandemic not fully curtailed, many are still held behind doors; one of the exciting ways of passing the time and getting over boredom is gaming. And puzzles games have become one of the favorite genres.
Not only because of their unique features and graphics but also because of the seemingly simple way they task the brain with in-depth details and storyline. However, not all puzzle games are considered interesting. So, in this article, in no particular order, we have to put together the top 10 best android puzzle games that you should try out.
Monument Valley
Inspired by a 3D design, optical illusions with lots of temples, and about eight stages to scale through, Monument Valley is one interesting game that will keep you glued to your mobile phone. It's about guiding a Princess through an enchanting world.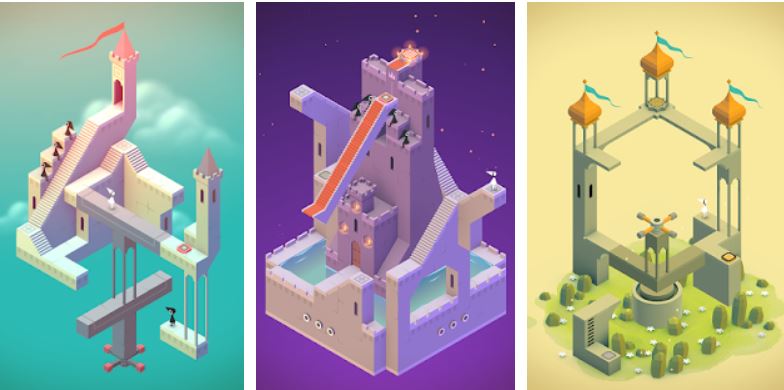 With simple controls, all you need to is move the princess through the beautiful surrounding with fantastic music that makes the game more appealing.
Mini Metro
This award-winning puzzle is about designing routes for a continuously growing city. With about twenty real-life cities, such as London, to navigate through and passengers coming to your path to get across the cities, mini metro might be a little intense, but it is unique and fun.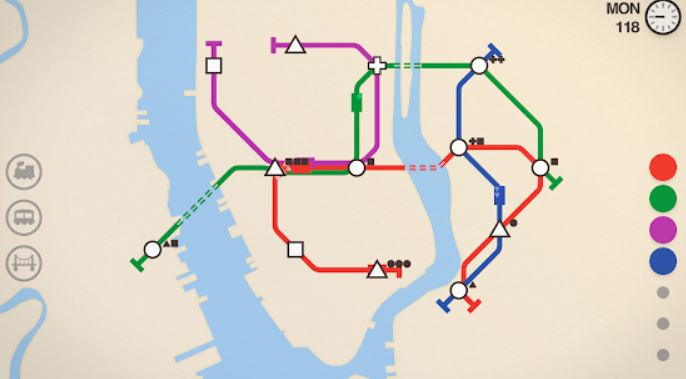 It has three basic modes, Normal, endless, and extreme for quick scores, relaxes mode, and the ultimate challenge, respectively. With a PC, using BlueStacks, you will have better access to the controls, and that will help design metro faster for commuters.
Brain It On
Well, the name says much about the game. Brain it On is a deceptively exciting game. To be succinct, it is a blend of both physics and art puzzle, and that already tells you how tasking it could be.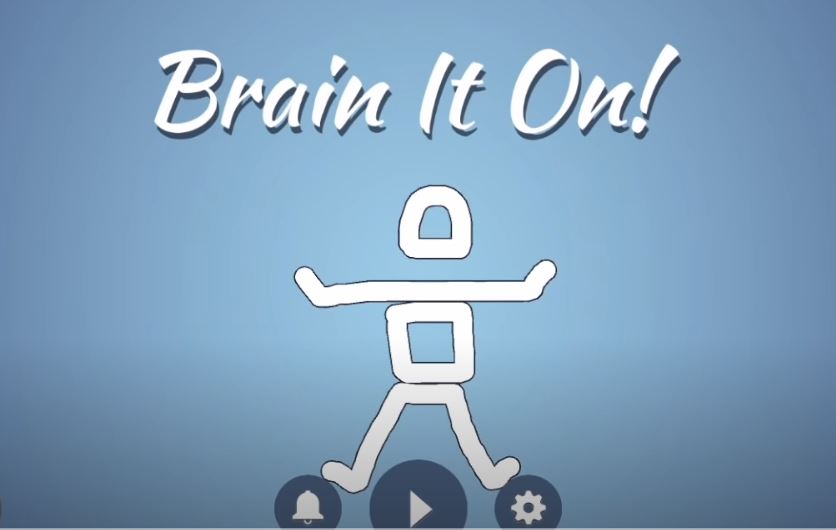 With a beautiful interface, you need to draw up solutions to loads of physics-based challenges.
Yes, it's a little tricky, but then, it becomes very entertaining once you get the hang of it.
Total Party Kill
In contrast to some games that involve many heroes where you necessarily have to protect all the heroes to win, in Total Party Kill, you basically have to sacrifice some heroes to win.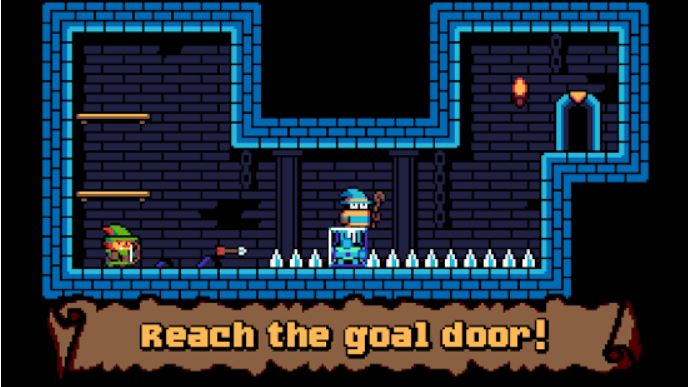 You could either be the knight with a sword, a wizard casting spell, or an archer. You simply have to control these unique abilities to scale through 60 dungeons. To win, you have to get one hero to survive.
If you're a lover of retro platformers and quaint humor, you're going to love Total Party Kill.
Limbo
Unlike most games with conventional colors, limbo comes in black and white tones with some lighting and grain effect. It's about guiding a nameless boy through a dangerous forest. Later, while trying to save his sister, he encounters some virtual beings that either try to hurt him or run away.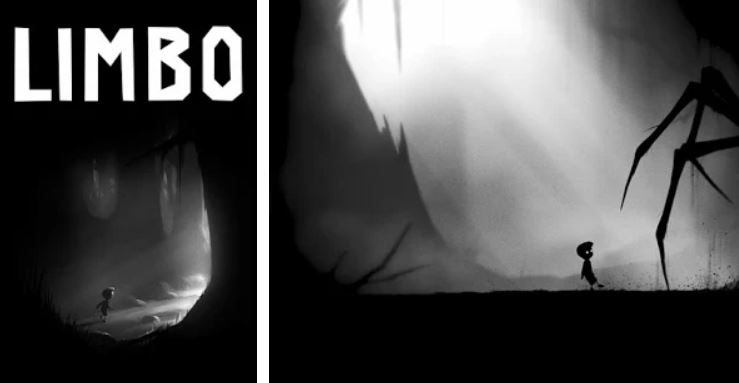 You can swing, grab, jump, and one more thing; you can die. Ultimately, Limbo is a fun game, and with the soundtrack, it becomes more fun.
Infinity Loop
Looking for a simple, relaxing, and an endless puzzle game? The infinity loop might just be it. And if you've played Anti Stress Loop, then the Infinity loop will come a little easy. But instead of connecting different lamps to sources, Infinity Loop is about joining a series of lines in the right pattern and making sure they do in an Infinite Loop.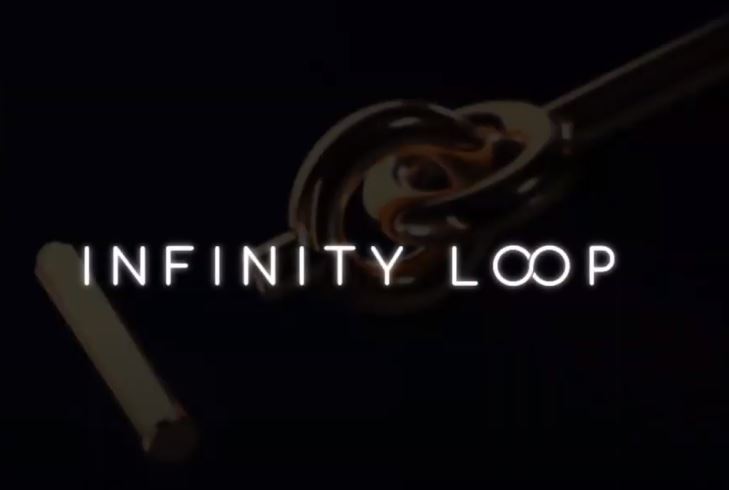 Besides, it comes with a dark mode where you have to do the complete opposite, breaking all the connections, in the normal mode. With a relaxing tune, you find your way through the endless level of the game.
The Room Three
Sequel to the two previous series, The Room one, and The Room Two, The Room Three is a much bigger, longer, and more intriguing puzzle game.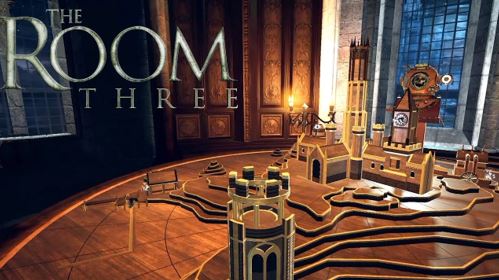 In The Room Three, you're lured to a remotely beautiful island where you will need all your puzzle-solving ability to scale through different trials designed by a figure.
It's a lot easier starting the game than ending it. That's to tell you how enjoyable the game is.
Threes!
The heart-melting tune of this game easily complements the beautiful interface. Threes! is a fun puzzle that requires you to move around some grids and match like numbers. However, you might have to be a little logical in moving the numbers because it's a game over once the board gets filled up.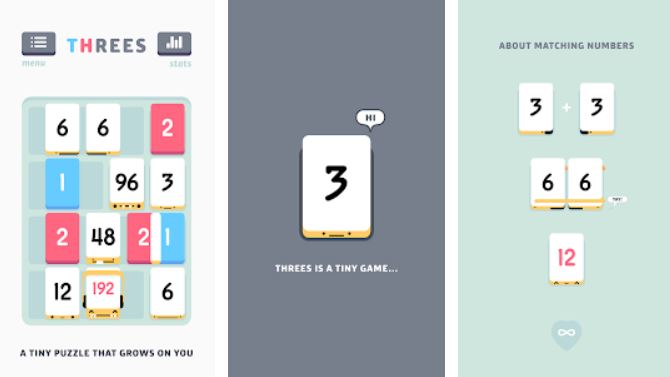 For the full experience, you might want to go for the paid version. On the free version, you will have to watch ads to earn more play. Threes! is a good one, and you should check it out.
Bridge Constructor Portal
You're playing as a worker employed in a science lab. And primarily, your job is to build bridges, ramps, slides in about sixty test chambers. You have to complete this task using propulsion and repulsion gel, cubes, portals, etc.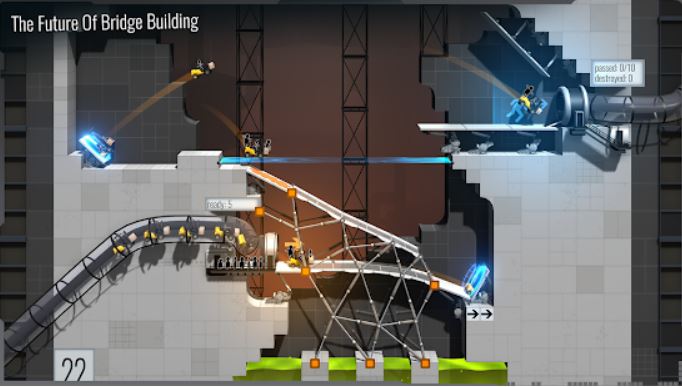 At the same time, you have to evade griming lasers, pools of acid while solving puzzles as they pop up, making sure you make it out of the test chambers unharmed. The Bridge Constructor Panel is a little tricky, but ultimately, you're going to love it. The fantastic interface and soothing soundtrack will make your experience lovelier.
The Eyes of Ara
With over ten thousand downloads, The Eyes of Ara comes in a stellar 3D format. It is about unlocking challenging environments and discovering hidden treasures. You will be taken to an ancient castle on a remote island where you meet townspeople who are afraid of going inside the castle. The castle embodies tons of mysteries and stories that need to be explored and uncovered.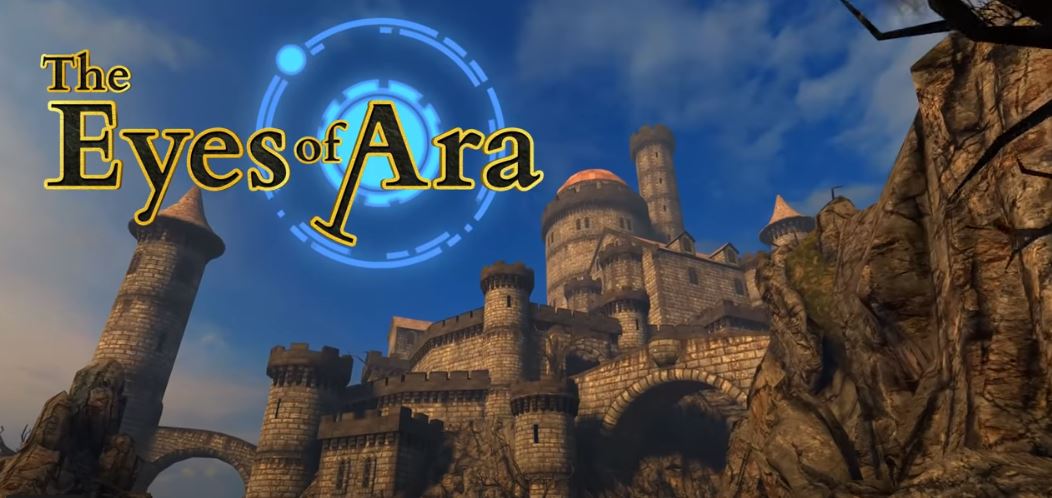 In your journey, you will solve different puzzles, open old vaults, find out the truth behind signal broadcasting from the castle, and much more. The 3D graphics environment and the simple controls will help you navigate the castle quickly. Besides, you will appreciate the 3D graphics the more when you play it on your PC using BlueStacks.