BlueStacks Roundups
Best Controllers to Try Out with BlueStacks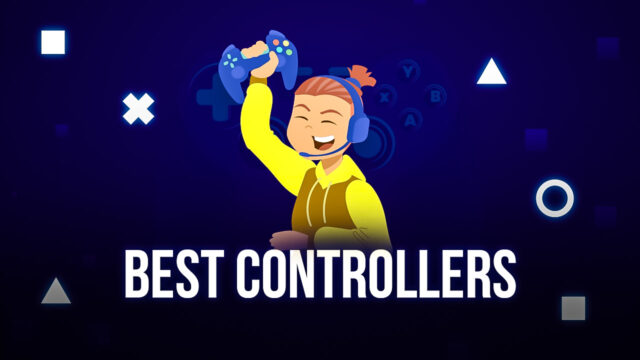 Whether it is an RPG, racing, shooter, puzzle, a controller can definitely improve your gaming experience and have an impact on your gameplay style. Nowadays, a lot of games support the usage of controllers and devs are quite actively adding the feature as it populates their game.
So basically, what is a controller, and why do we need one? Well, controllers are also known as gamepads, that are usually an input device used to play video games on multiple supporting devices. Controllers or gamepads have various specifications and features that differ from each other. Players choose these devices according to their needs. To be specific, some players choose a certain type of controller for shooters whereas the racing title lovers might go for another.
After all, that depends upon the taste of the player and the game they are playing. With the release of BlueStacks 5, the native gamepad support is now even more enhanced and does support multiple controllers. So, without any further ado let us take a look at the controllers or gamepads that you can use to play on the brand new BlueStacks 5.
1. DualShock 4 Wireless
The Dualshock 4 controller is PS4's original gamepad that seamlessly connects with BlueStacks 4 and 5. Thanks to the best mapping feature of the software, which immediately configures the controller to allow the player to enjoy the game right away. Dualshock 4 is the one that comes with almost every feature a player could ask for. Starting from its refined analog sticks to its ergonomics, the controller just fits perfectly in the hands of every gamer.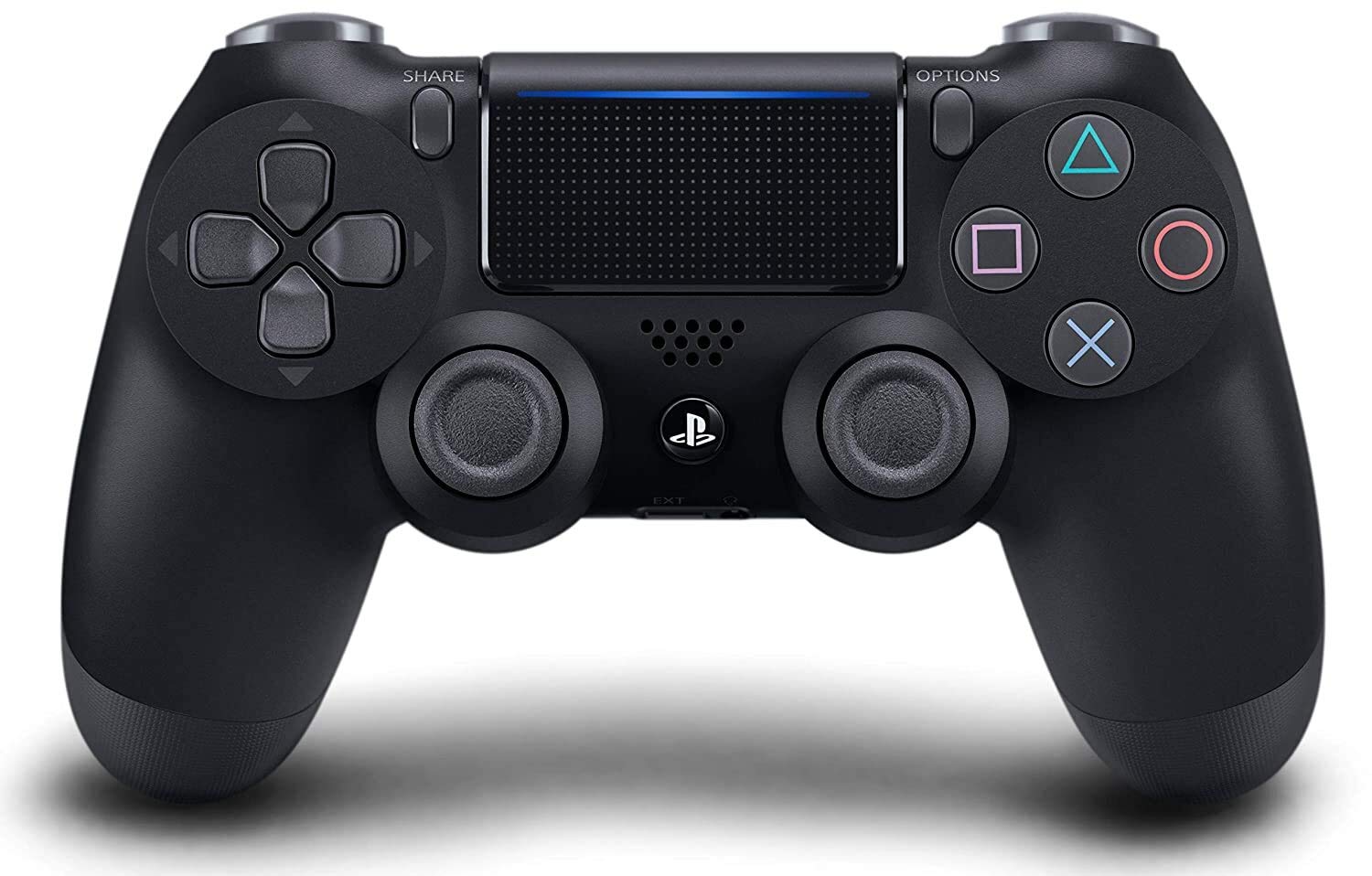 The new DualShock comes with a visually impressive light bar that changes its color periodically and a small speaker set in the middle of the controller lets you enjoy every bit of the sound effect from the game. The controller features a built-in accelerometer and gyroscope which comes into action when it senses motion, whether movement, tilt, rotation etc.
Apart from the Dualshock 4, all types of controllers or gamepads based on the PlayStations easily connect and are totally compatible with the BlueStacks versions. Go ahead and try out your favorite game.
2. Xbox One Wireless Controller
Here comes another popular controller from the house of Microsoft, catering to the Xbox consoles out there. The quality of the gamepad is truly unmatchable in terms of the build material, ergonomics and other features. Nowadays, this gamepad is being used with multiple devices apart from the Xbox itself. The gamepad also comes with a 3.5mm jack for headphone usage, quite a good effort from Microsoft's team if users want a controller synced audio experience.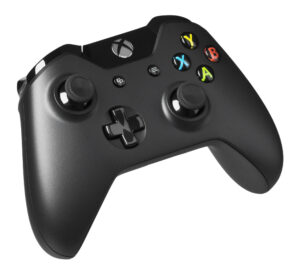 Coming to the compatibility of the device with BlueStacks, the gamepad fits its best with versions 4 and 5 of the software and there is also a specific guide for the same to get you started with these controllers. Make sure to go through for a hassle-free gamepad settings experience.
3. Cosmic Byte C1070T Interstellar
Cosmic Byte's gamepad also comes under the low budget, high-performance category. If you're looking for some spare gamepad or just another device for a short time then Cosmic Byte will be absolutely a good deal. Although, the device is capable of delivering a lot regardless of the price and hosts a lot of attractive features.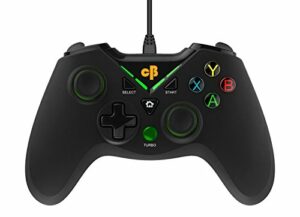 The gamepad comes is wired and comes with an instant plug and play feature. Additionally, it has inbuilt Android support that makes it easier to sync with the games. Also, games with intense usage like constant vibrations and constant stick tapping run out of juice pretty quickly than the ones that use a bit less. To be specific, these are some of the drawbacks that you can find in Bluetooth controllers compared to wired ones.
4. Redgear Pro Series
You must have seen this gear with many players including live streamers and at gaming cafes. Redgear Pro Series is one of the best controllers if you are not ready to shed out some more cash. Redgear Pro Series has been around for quite a long time and delivers a great performance. Especially the vibrations are great while playing racing titles.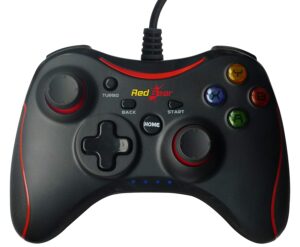 According to the feedback and reviews from the thousand users of the device, Redgear is a competitor to the big names in the controller category. The design of the gamepad is derived from the Xbox controllers but has its own specifications and functions as well. This one also is perfectly compatible with BlueStacks, so all you need to do is simply connect with your device and fire up BlueStacks to enjoy your game.
5. Logitech F310
Logitech has a wide range of wired and unwired gamepads, however, the wired ones have proven to be the best. Our suggestion goes for the Logitech F310 Gamepad. This one has turned out to be one of the most popular in the series of the gamepads released by the company until now and has a lot of features at a very low budget.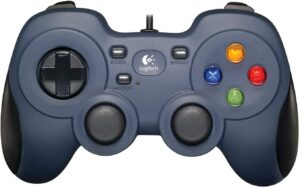 With a 1.8 meter cord, the gamepad provides a firm grip which ultimately allows you to get carried out with your favorite game while enjoying it at a safe distance from the visual unit. To get started with it, players just need to plug and play. Apart from these, the controller also allows customization of all buttons but requires a special software to do that.
These were some of the best controllers you can try to play with BleuStacks and enhance your gameplay. The above list consists of controllers starting from low budget and continuing till the higher ones. Keep in mind that the controllers' budget has no role in compatibility, players can choose according to their will.