BlueStacks Roundups
Let's Convince You to Play Rise Of Kingdoms on PC with BlueStacks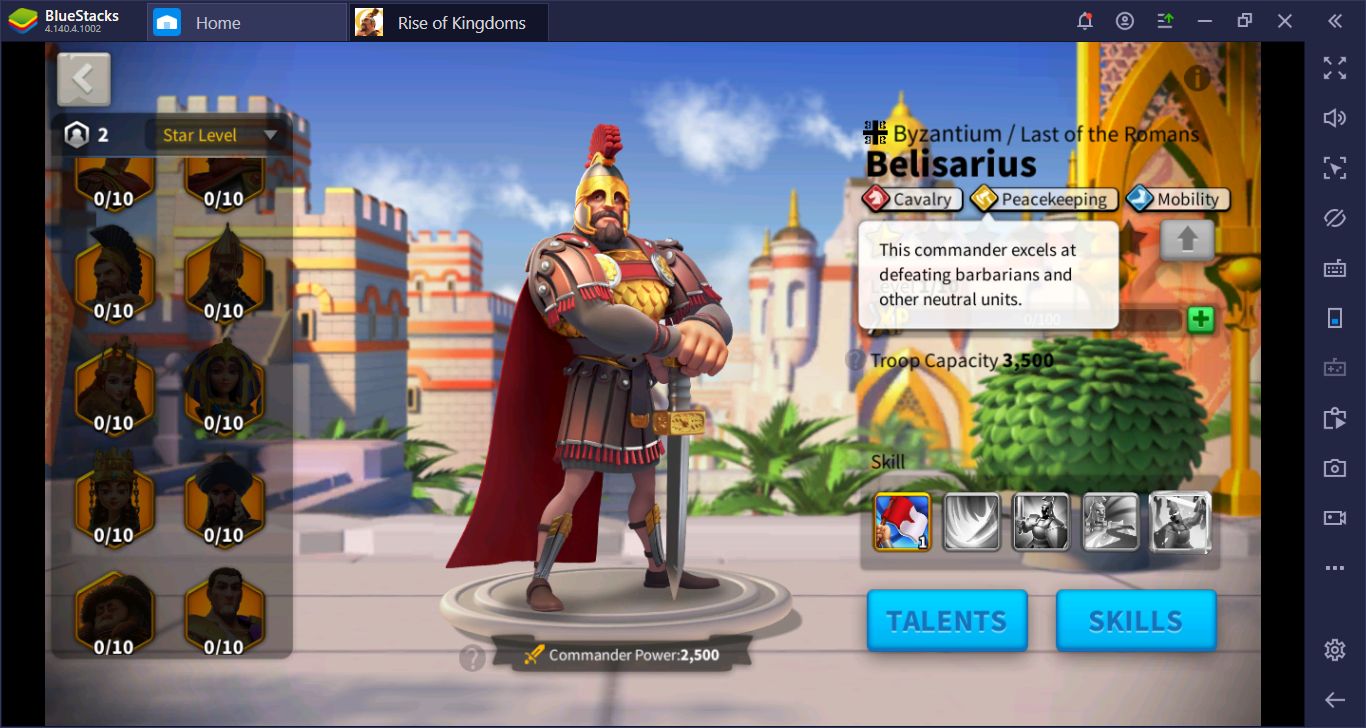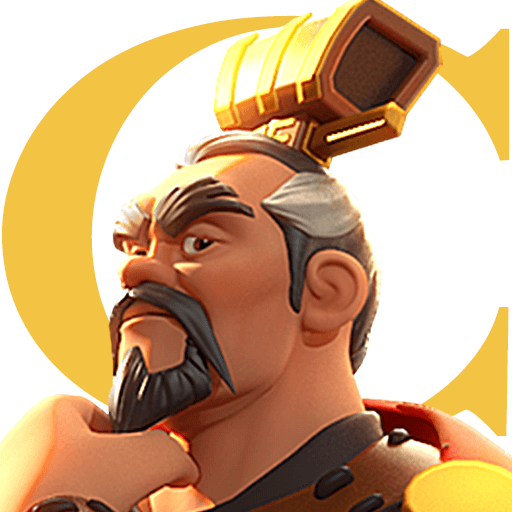 So, you tried Age Of Empires clones, Civilization wannabes, and all other kinds of "mighty conquest" games but you still don't feel like a true commander, right? Well, don't worry: While there are lots of strategy games for Android, the ones that offer a truly epic experience are rare. Rise of Kingdoms is one of them. In fact, it may be the "mightiest" of them all. If you played it before on BlueStacks and set sail to new adventures, maybe it is time to return back. And we are sure that we can find at least five reasons to convince you. Let's start listing them, shall we?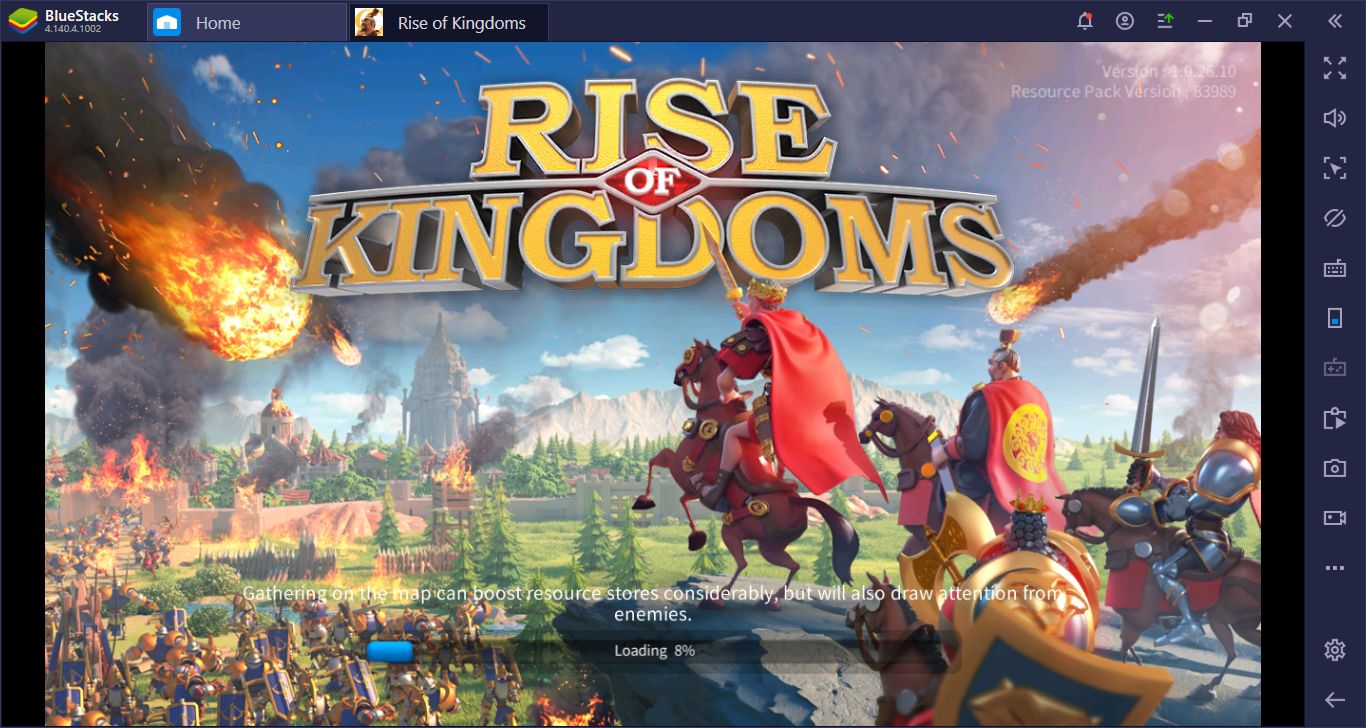 Eleven Unique Kingdoms
Rise of Kingdoms is not the only strategy game that lets you pick a unique kingdom, but it is the one that does it best. Right from the beginning, you are asked to pick a "civilization" and develop it. These are truly unique kingdoms: They all have their own units, cultural advantages, and, of course, disadvantages. You can easily distinguish one kingdom from another and create strategies according to these differences. Are you looking for a big army that conquers everything in its path? Or, is your goal to achieve economic success? No matter what your plans are, there is a kingdom for you. Oh, and, they are all historically accurate.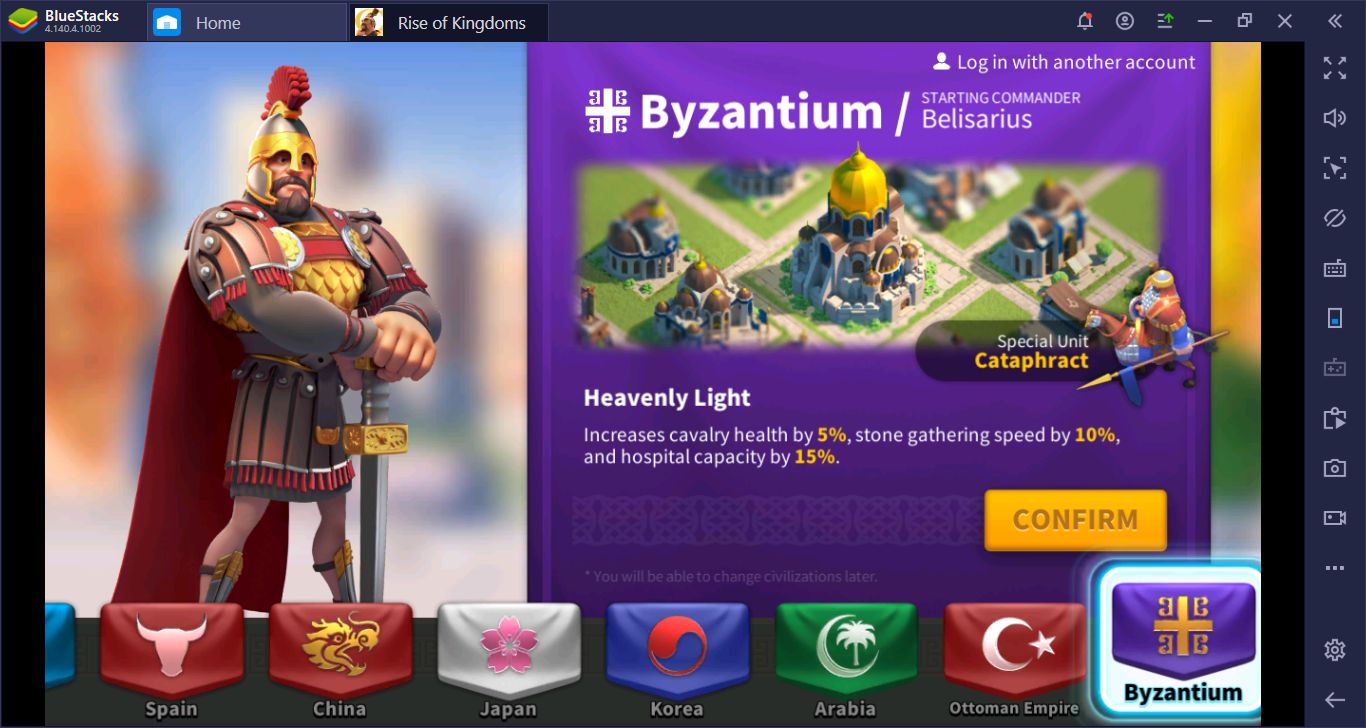 11 kingdoms to choose from, all historically accurate.
Dozens Of Commanders, Each With Unique Abilities
Each kingdom comes with its own commander and you can recruit dozens of others along the way. Battles are a big part of Rise of Kingdoms, and choosing the right commander is very important if you want to achieve victory on the battlefield. Some commanders are best during the early game stage because they give you a bonus against barbarians. Some of them are very useful during the mid-game stage because they can defend a city much better than others. And some commanders are built for crushing your enemies, giving various bonuses to your army units. Knowing which commander to pick and creating a strategy around it gives you a flexibility that no other strategy game can compete.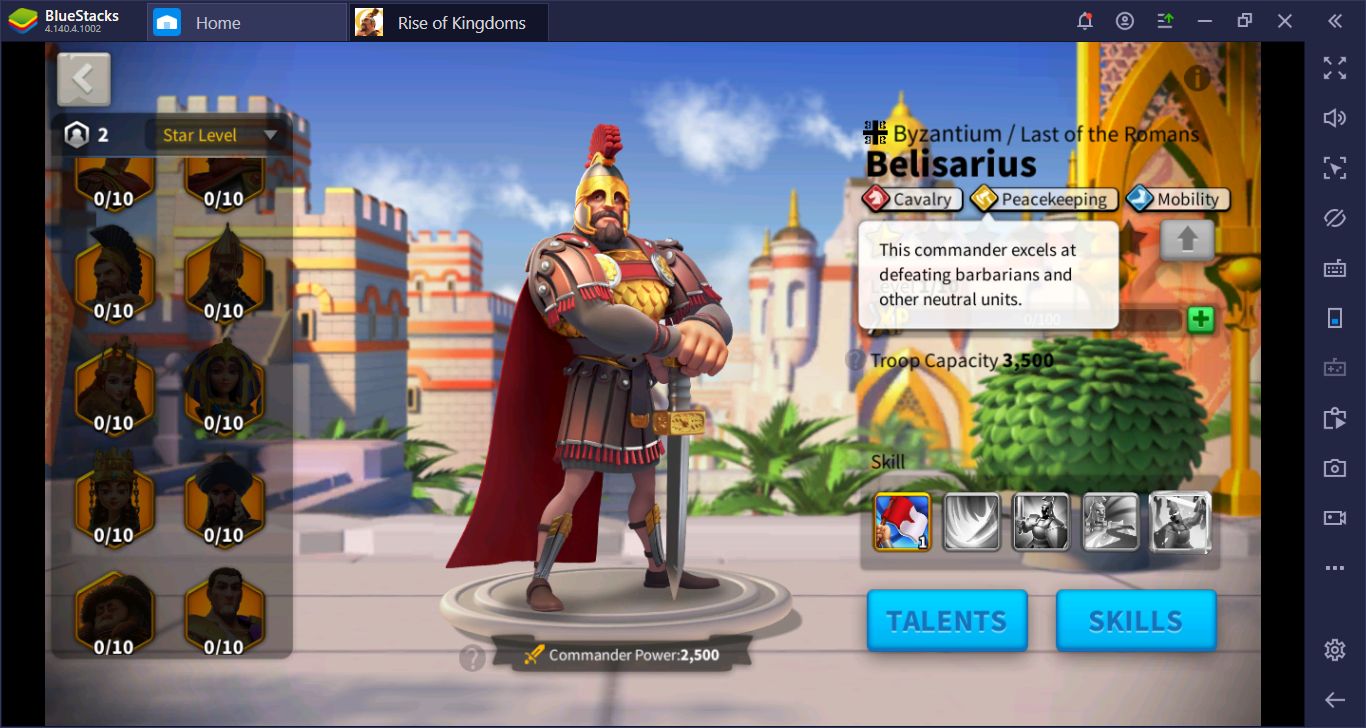 Fast and effective against barbarians: The perfect commander to jump-start your kingdom.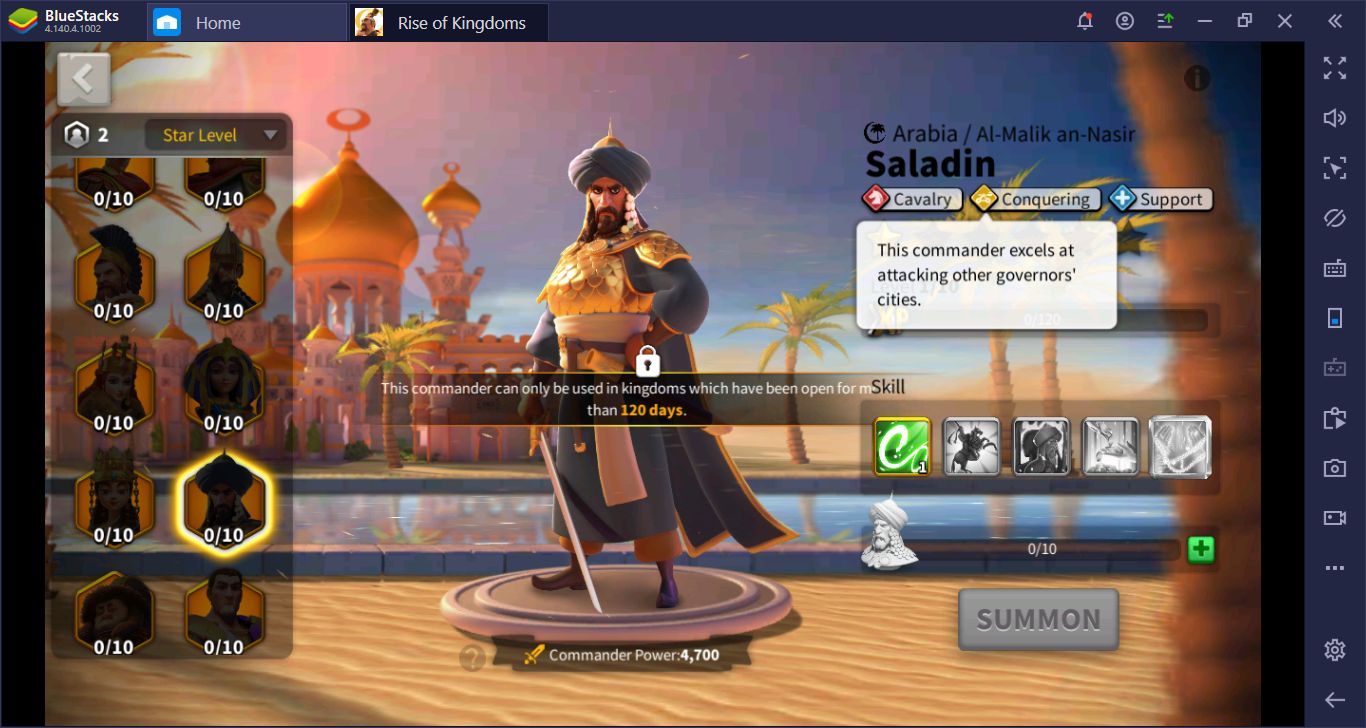 And when you want to attack other cities, Saladin is your guy.
Real-Time Battles With Mobs And Other Players
The world map is filled with natural resources and "natural dangers": Barbarians roam wild and create a threat against all kingdoms. You can fight them and provide community service to your fellow kings. Oh, and, of course, you can become the threat and attack your fellow kings too. All the battles are in real-time and exciting: By choosing the right commanders, you can easily gain an advantage on the battlefield. If you choose to do so, you can also create chaos on the world map and attack the strongest alliances with your own alliance members.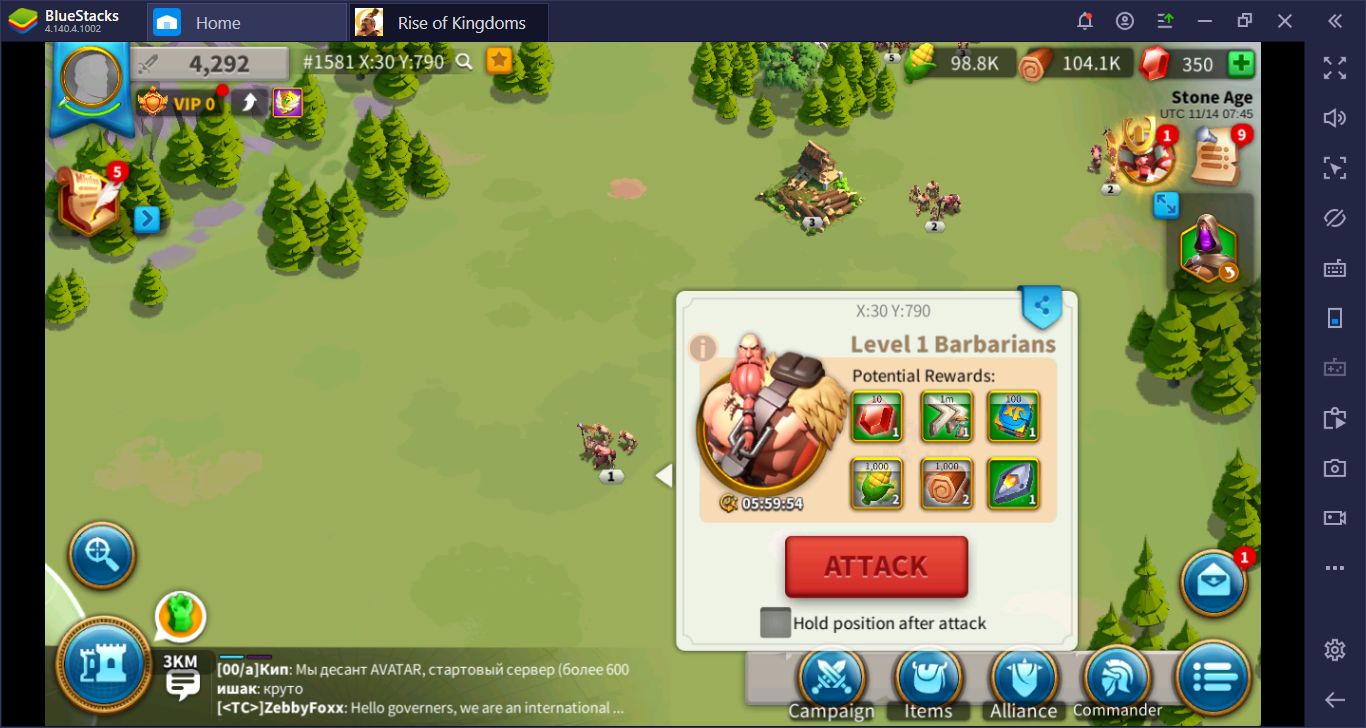 Don't worry, we will eliminate the barbarian threat and make Rise of Kingdoms great once again.
And when there are no barbarians left, we can start having fun among ourselves.
A Truly Useful Alliance System
We are sure that you have joined guilds before, but Rise of Kingdoms takes this to the next level. Alliances (guilds) in this game are truly useful: You can send resources and army units to other alliance members, complete special research to gain additional advantages, and access to a store that contains many useful items. And these are just the beginning – alliances can go to war and fight for the natural resources on the world map. If you are a member of a powerful alliance, you feel as if you really are controlling the world map: A feeling that no other strategy game can give.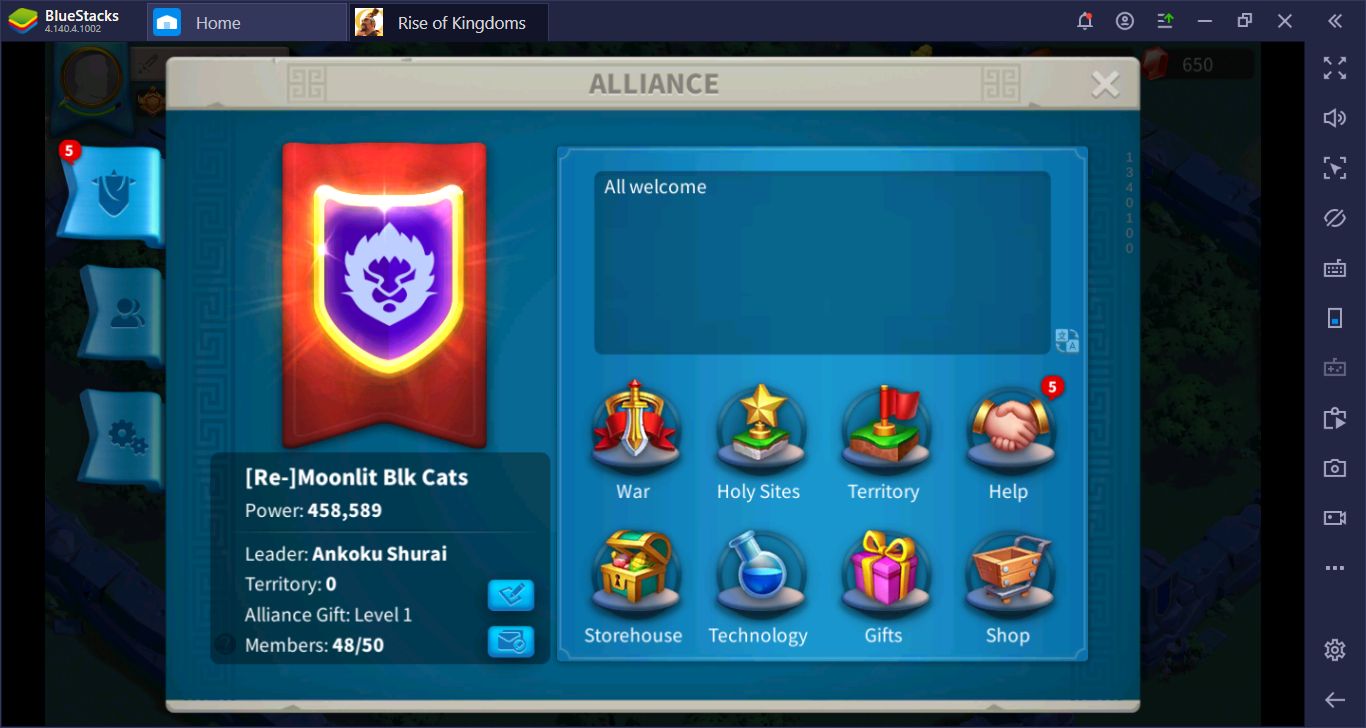 This is our Alliance. It is not that big or powerful, but it is ours.
The Chance To Become A One Man Army With BlueStacks
Who needs real players to create an alliance? If you are using BlueStacks, you can become the ultimate one-man army by creating multiple instances and exchange resources & army units between your accounts. The idea is simple: Create three instances and make sure one of them focuses on resource production. The other will train troops only. And your main instance will get all of the things produced by these other accounts. As long as all of your instances are in the same alliance, you can exchange almost everything and become really powerful without spending a single penny in the store.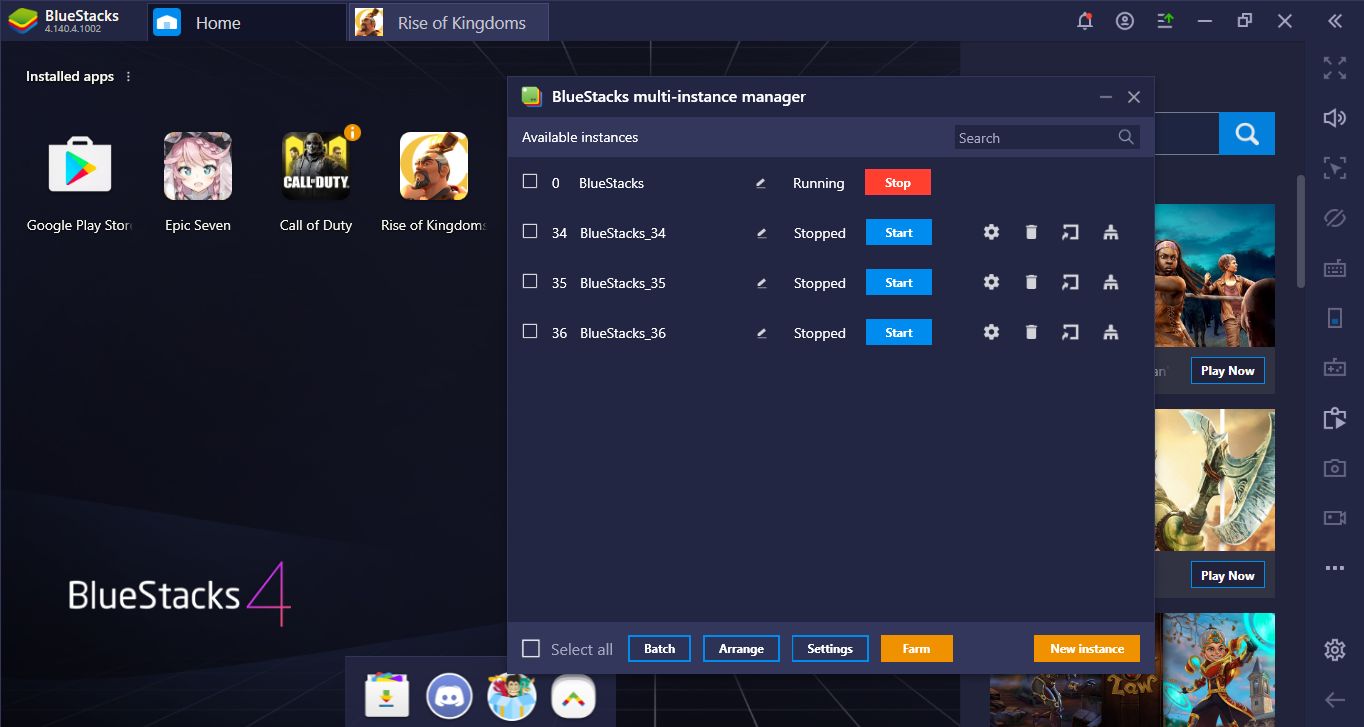 These are our instances. You can create more than three if you want: It is even possible to create dozens of instances with the same method.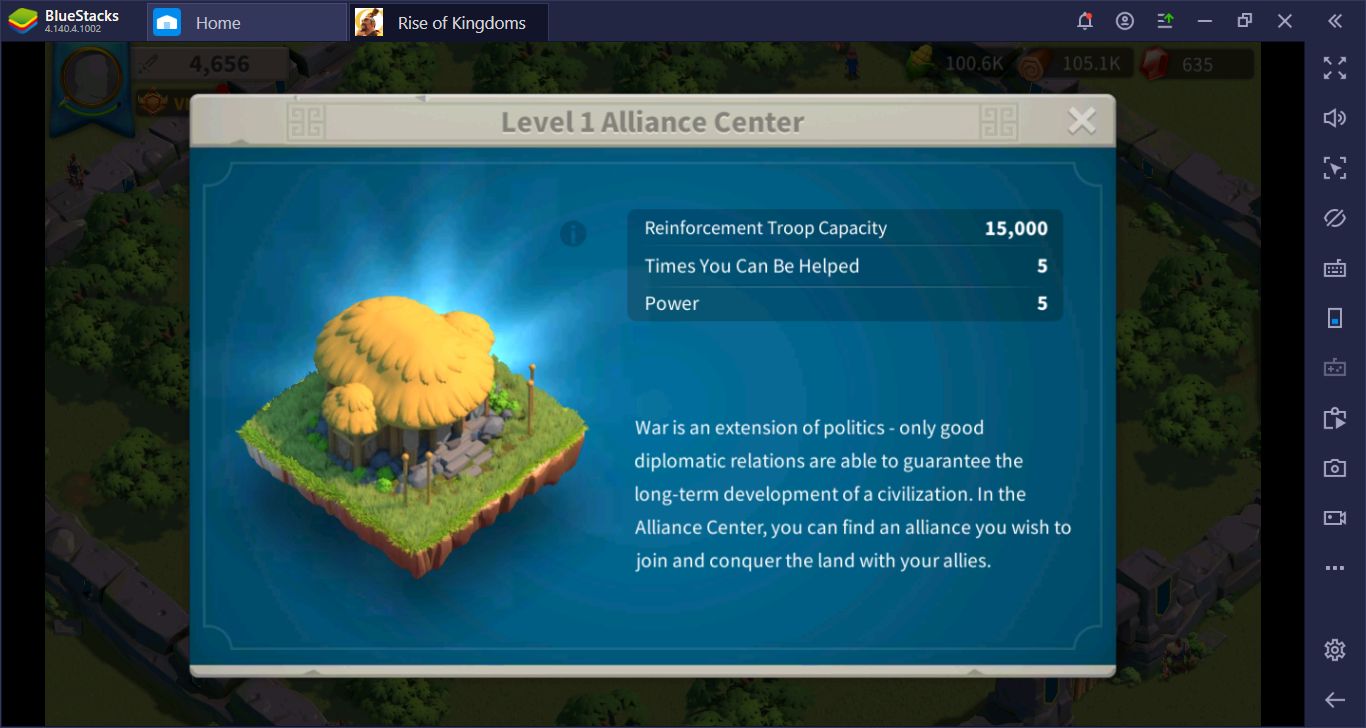 You need this building to exchange troops between accounts. Also, construct a "Trading Post" to exchange resources.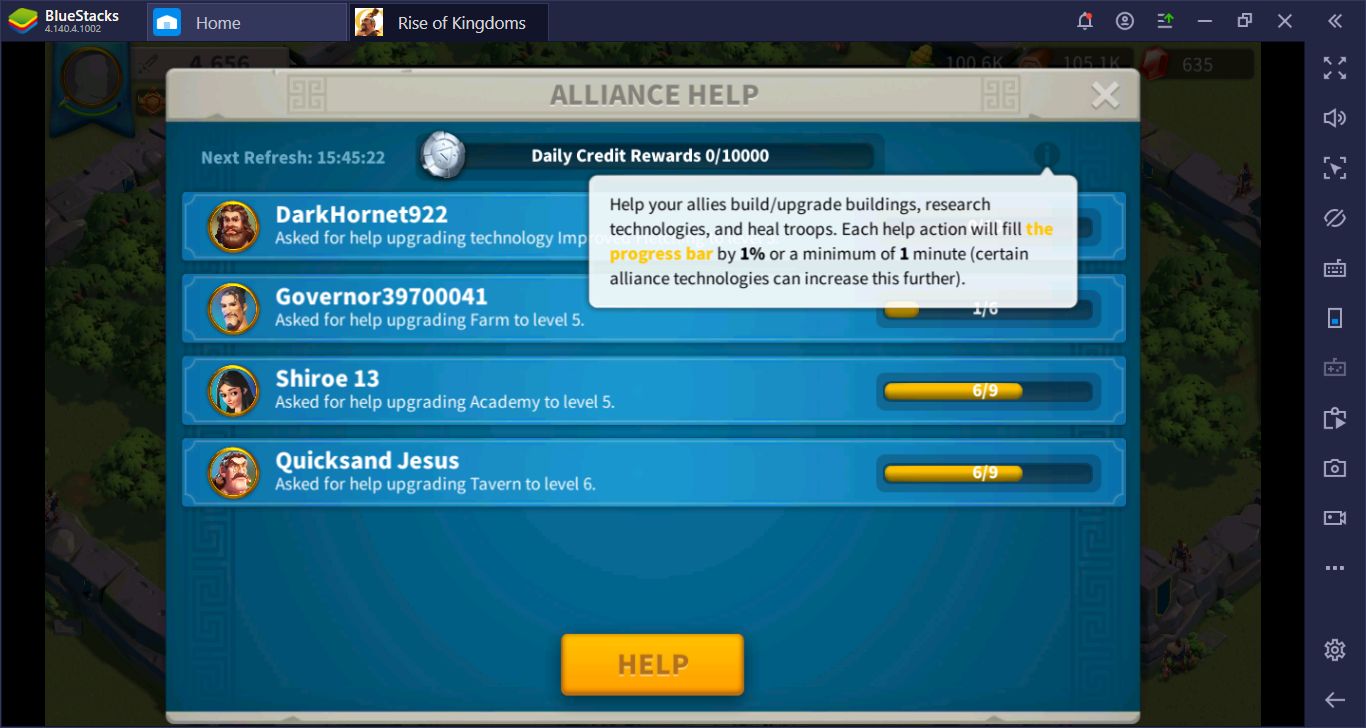 You can also "help" yourself and decrease the construction & research time on all of your accounts.
If we managed to draw your attention, do not forget to check out our Rise of Kingdom guides before starting to play. These guides contain a lot of useful information and give you the opportunity to make a quick start. Rise of Kingdoms still offers so much to discover: Let's embark on this adventure together!