BlueStacks Roundups
Top Android Applications Like WORDLE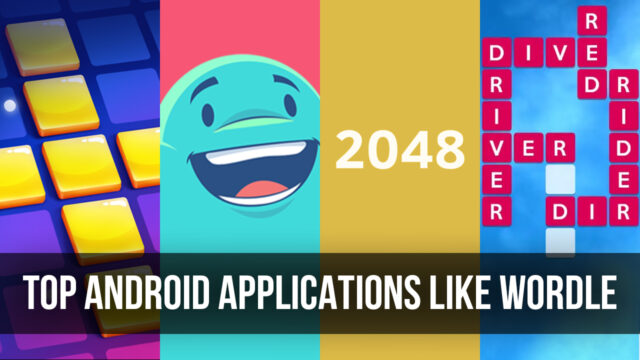 WORDLE grabbed the internet by storm, and we've been busy brainstorming words every day since. We've understood how important it is to have a good vocabulary, and how it can help you rule in this gem of a puzzle game.
Don't worry we've got you covered if this is where you first heard about the game. Wordle is a game in which participants are given six chances to correctly guess a five-letter word generated at random. A letter that isn't part of the word in any manner displays grey, those that are part of the word but are in the wrong place appear yellow, and those that are correctly placed seem green. You can enter a total of six words, which means you can learn about the letters and their places by using up to five burner words.
Although WORDLE does not currently have an official app for Android, we do have a number of apps that are extremely comparable in the market. We've compiled a list of the best Android apps like Wordle for you to try.
1. Wordscapes [Free]
Wordscapes has received over 50 million downloads and a 4.5-star rating in the Google Play Store.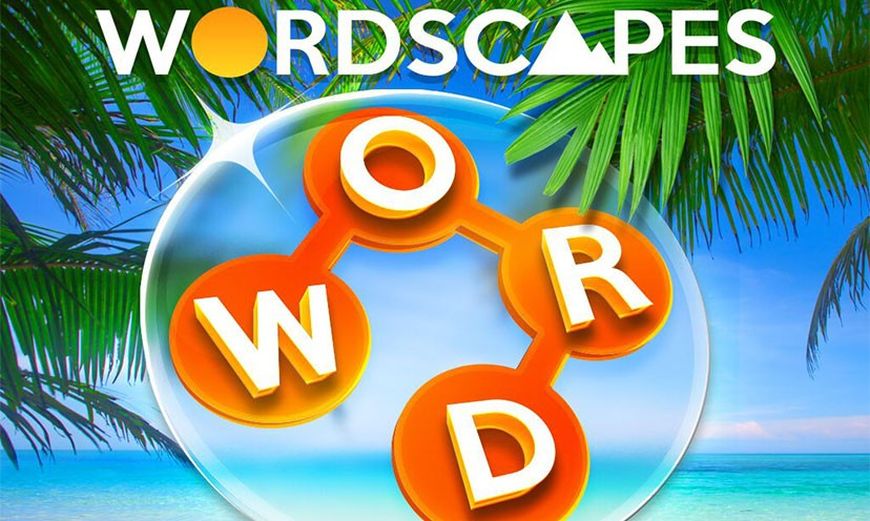 This text twist word app is a lot of fun for the brain. You enjoy crosswords, anagrams, and word searches in current word puzzles. Immersing yourself in the beautiful scenery backgrounds to relax and ease your mind.
Wordscapes enable you to show off your vocabulary power by connecting letters and finding all the hidden words. You will not experience a dull moment in the addicting world puzzle game, the crossword puzzle seems to be equally addictive. It can help you refresh your vocabulary if you play it for 10 minutes every day.
2. 2048 [Free]
2048 is the most popular puzzle app in the store. It was created by Gabriele Cirulli in 2014 and later ported to Android by Solebon LLC. 2048 has received over 1 million downloads and a 4.5-star rating in the Google Play Store.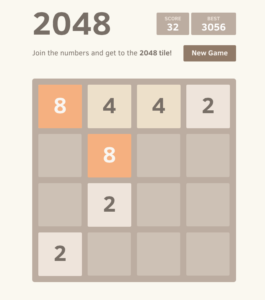 You don't have to wonder words in this app because 2048 recognizes your basic maths skills. To move the tiles, simply swipe. When two tiles with the same number come into contact, they become one. You win the game if you reach the 2048 tile, but you can keep playing to earn greater value number tiles.
The game is basic but addictive, and if you can't pass a certain amount, you'll find yourself stuck in a grind loop. If you're willing to put your skills to the test in your spare time, the grind is worthwhile.
3. Wordie : Guess the word [Free]
Wordie: Guess the Word has received over 10 million downloads and 4.4-star average rating on Google Play.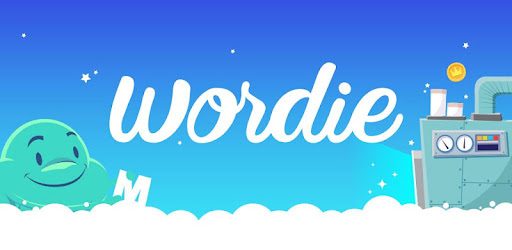 Wordie is not the same as Wordle; it is a creative platform for you to express yourself and have unlimited fun with your friends and the Wordie community. All you have to do is guess the common word from the GIFs or photos displayed. It's a unique concept that includes custom challenges, allowing you to pick from a variety of topics and create a fun challenge with your friends.
Wordie is a fantastic educational app that immerses you in a variety of engaging mind games. You may play the game in a variety of modes, and you will undoubtedly enjoy it with your friends.
4. Wordle [Free]
On the Google Play Store, Wordle (not the New York Times one) has over 1 million downloads and a 4.5-star rating.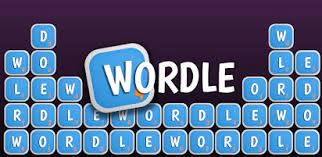 This isn't the Wordle that has just gone viral on Twitter. This Wordle was first published in 2018 and has been steadily improved since then. Wordle is an app that combines the greatest aspects of word searching and word games to create a really tough and addicting experience.
The game will have you brainstorming words in the same way that the NYC Wordle does, but with a twist. Essentially, the app contains a grid of letters with hidden words for you to locate, and if you appreciate a word search that tests your brain, this could be the choice for you.
5. Letterpress [Free]
Letterpress is another award-winning app by Sobelon LLC, with over 10,000 downloads and a 4.3-star rating on the Google Play Store.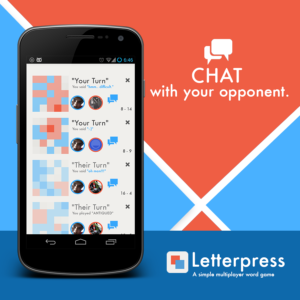 Letterpress is a two-player word search game in which you compete to see who can locate the most words in a single grid. To capture the board, players take turns spelling words, and the player with the most points wins. The game is loved for its simple gameplay and attractive appearance, You may also compete against your friends, discover an opponent, or challenge one of the computer players.
The game is a basic yet extremely addicting word game that will help you enhance your vocabulary in the long run.
6. CodyCross : Crossword Puzzles [Free]
CodyCross has received over 50 million downloads and a 4.4 star rating on the Google Play Store.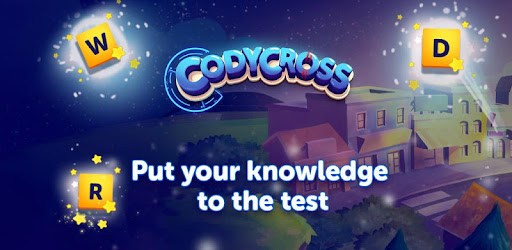 This app is a new take on the popular crossword puzzle game. You solve crossword puzzles and fill in the blanks, learning some of the letters in other solutions along the way. You can solve the answers in sequence or travel around the list, unlocking extra letters for the harder words by completing easier terms.
If you are seeking for a word adventure game, CodyCross features various stunning themed worlds for you to travel beyond space and time, including the 1970s, and the game will not fail to surprise you.
7. The New York Times Crossword [Free]
The New York Times Crossword has more than 1 Million downloads and an average of 4.2 Star rating on the Google Play Store.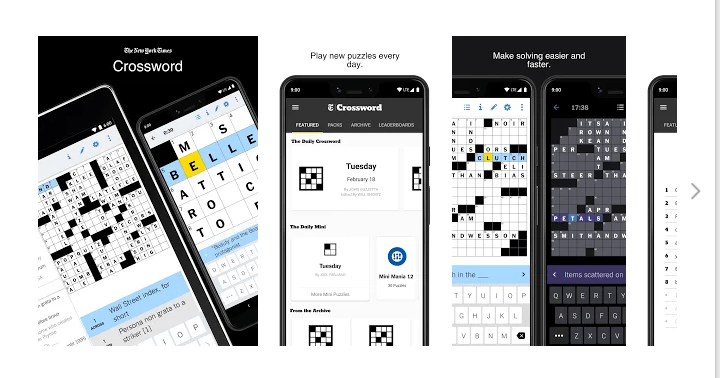 This app is created by the same people that created the genuine wordle game, which is now trendy on the internet. However, NYC Crossword is a collection of activities that will help you improve your vocabulary abilities. The app includes puzzles for every ability level, allowing you to progressively develop your abilities. The app features a variety of modes to pick from, including the traditional Crossword and the Spelling Bee.
The software also allows you to keep track of your statistics and compare them to those of your friends in order to create a furious rivalry between your vocabulary abilities. It's a great alternative for everyone who can spare even 10 minutes from their schedule because of the variety of modes.
8. Kitty Letter [Free]
On the Google Play Store, Kitty Letter has over 100,000 downloads and a 4.1-star rating.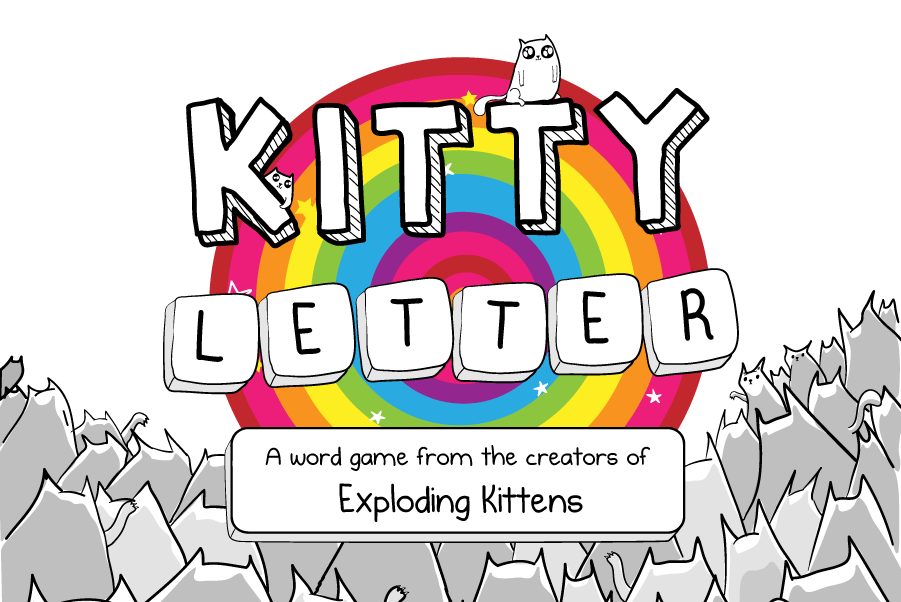 Kitty Letter is a competitive word app in which the greatest linguist triumphs. Play 1v1 online games with strangers or friends, or a full single-player campaign with an all-new plot by The Oatmeal. There are no in-game purchases, coins, or leveling; all you have to do is enjoy the game.
It's not your typical scrabble game or crossword puzzle, but as you solve new puzzles and earn shovels, you'll be able to remodel your farm in narrative mode and access new sections of the farm that may require your linguistic expertise. You also have an option to hide all the paid-to-play content from the game.
Kitty Letter is a great way to approach word games and is one of the best on the list.
9. Psych! [Free]
Psych! has more than 5 Million downloads and an average of 4.1 Star rating on the play store.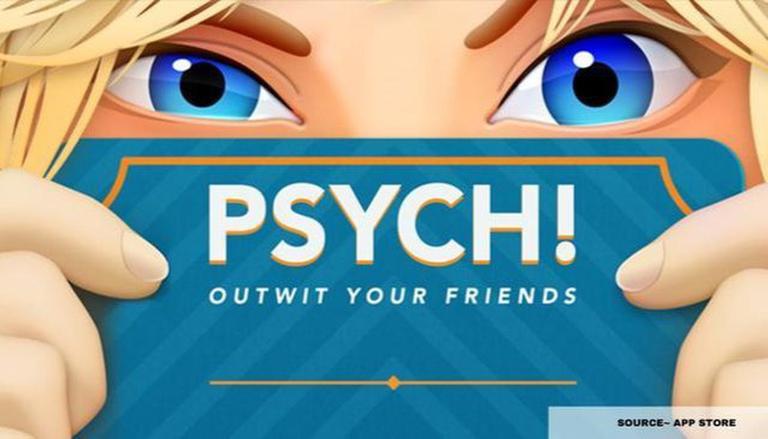 Psych! is not like WORDLE or any of the other apps on this list. PSYCH debuts Ellen DeGeneres' new guessing game, where knowledge collides with cards versus mankind. You must plan ahead, express your responses, and persuade your buddies to choose your game card. The best bluffer succeeds and takes the victory. You may also select from a number of entertaining categories, such as word up or movie bluff, in which each participant makes up bogus answers to actual knowledge questions.
Psych is the ideal game for those of you who are literary geniuses and can come up with amazingly brilliant solutions. A thrilling word game that allows your creative juices to flow.
10. WordCookies Cross [Free]
On the Google Play Store, WordCookies Cross has over 1 million downloads and a rating of 4.3 stars.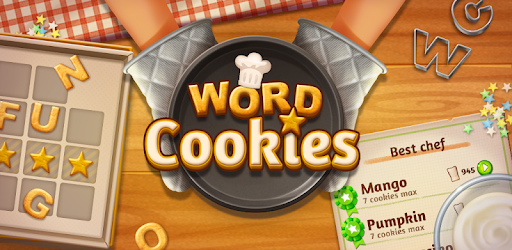 The app is a delicious blend of crossword puzzles and word scramble games, and it's a sequel to Word Cookies. You finish the crossword baking pan by decorating your Word Cookies with yummy chocolaty frosting and connecting the letters to make words. With its colorful aesthetics and a useful tool to enhance your vocabulary, focus, and pronunciation abilities, the app feels like a great brain exercise.
WordCookies does a terrific job of spicing up the word app genre by releasing this user-friendly app that is also a lot of fun.