BlueStacks Roundups
Top 11 War Games For Android (Part 2)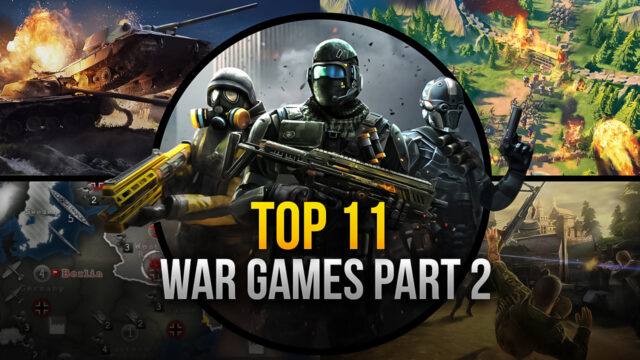 This article is part two of our two-part series on the best war games for Android, which are playable through emulators such as BlueStacks. In part two, we will be focusing on newer games that have set the gaming world on fire with their incredible graphics, game design, mechanics, sound design, and much more. This list won't contain only new games, however, with older gems getting the attention they deserve.
To find the first five games in this list, head over to the first part of this article.
1. World of Warships Blitz (Free)
Just like its counterpart, World of Tanks Blitz on PC, which we cover in detail in the first part of this article, World of Warships, too, was made first for PC. The mobile port was released in 2018, however, and does a fantastic job of bringing the essential qualities of what made the original PC game so good to mobile devices. One big concern that many critics had before the game was released was how well it would function on mobile devices, since one of the most beloved aspects of the original PC version was how well it ran, with great graphics and rare glitches. Since the specifications of mobile phones are much less powerful than those of computers, gamers all over the world held their breath to see how well the game would play on mobile devices. After its release, critics everywhere agreed that Wargaming Group had done a great job porting the game from PC to Mobile. The graphics were great, the game ran smoothly, and was a lot of fun to play.
The game begins with a tutorial teaching first-time users how to control their ship and how to make use of all the weapons on their ship to blow up other warships. After this short tutorial, the user is let into the full game and chooses between the various kinds of matches available to them. The game contains four different modes: the Random Battles mode, the Co-Op Battles mode, the Campaign mode, and the Ranked Battles mode, the last of which was recently added to the game. Some of these game modes contain other modes within them as well, such as the Random Battles mode in which there are three other game modes to choose from. The first of these is the Standard Battle mode in which one must destroy all enemy warships or capture all enemy bases. The second sub-mode is the Nautical Superiority mode in which one must race against other players to reach one thousand points by capturing the center objective and also by destroying enemy warships. The final sub-mode of the Random Battles mode is Domination, which is essentially a mix between the Standard and the Nautical Superiority modes. All the games in the Random mode are against other players and not the game AI, which makes this mode extremely fun to play.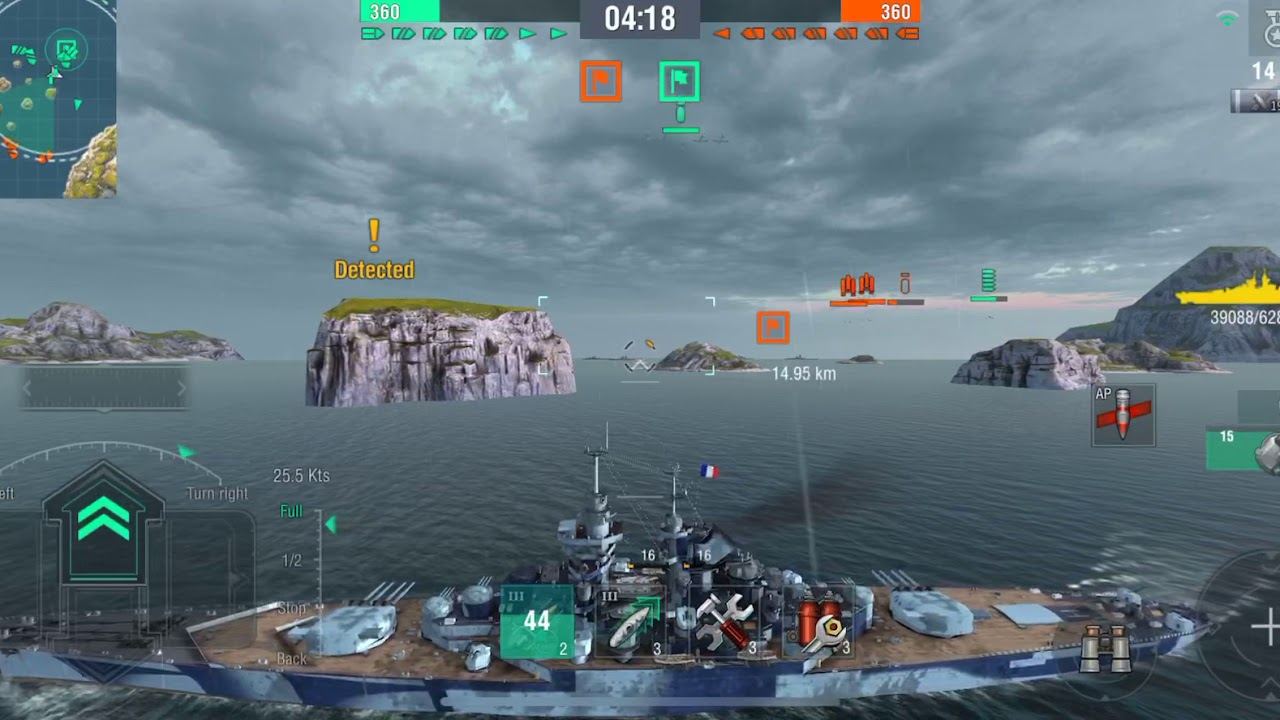 The Co-Op mode is the same as the Random mode, except this time the users play against the game's AI and not against other players. This offers a consistent level of difficulty and is great to build up your World of Warships Blitz skills. The Campaign mode, as the name suggests, gets you involved in a storyline (World War II in this instance) where you have to complete different missions to win the mode. There are various ships to use and many different weapons to unlock, and it is great for anyone looking to be more involved in the game. This mode is also great to develop your tactical skills since you have very specific tasks to complete to finish the mission, such as escorting other ships or destroying a specific number of enemy ships. The game is online, however, which means that you will be unable to play even the Campaign mode if you aren't connected to the internet.
Finally, there is the Ranked mode, in which users play ranked matches against other players, hence placing them on a leaderboard. The more matches you win, the higher up you are on the leaderboard.
One of the only caveats of the game is how slow the unlocking process of ships and weapons is. Especially with Campaign mode, which requires you to use specific ships and weapons for specific missions, it can be tough for newer gamers or those who only play the game casually to enjoy that particular mode. That being said, however, the game is not pay-to-win even though it does offer in-app purchases. World of Warships Blitz relies heavily on tactics, and it does not matter how great your ship is, you are very likely to lose if you do not know the proper plays to make during matches.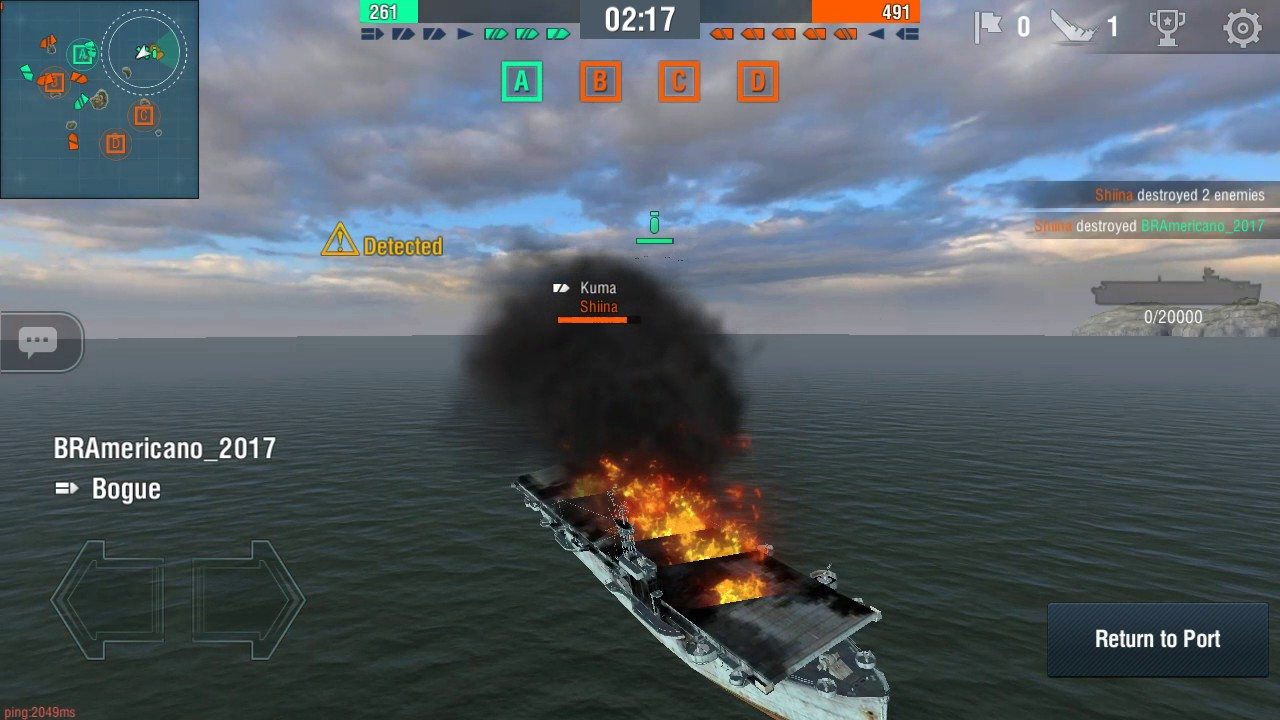 Having been downloaded over four million times, World of Warships Blitz is rated 4.4 out of 5 stars on Google Play Store.
Here is an article for those who are just being introduced to this game and would like to get a basic idea of how it works. This article is for advanced players who would like to learn more about strategies and tactics that they can employ to win more matches in the game.
2. Rusted Warfare ($1.99)
Rusted Warfare on PC is a must-play game for anyone that loves Real-Time Strategy (RTS) games, or games with a retro aesthetic. Unlike other modern RTS games that rely heavily on in-app purchases while keeping the game itself free, Rusted Warfare offers a pure, uninterrupted RTS experience, with the game itself costing $1.99. The game offers a classic strategic experience, not involving the user in a storyline that will only serve to distract them from the essence of the game. Instead, Rusted Warfare goes all-in on its gaming experience and it has hugely paid off. The game is very fun to play and offers you enough room and enough variety to keep you engaged for hours on end. There are over forty different units covering land, air, and sea, and even nuclear missiles for endgame battles when things get very tense. There is both an online and an offline mode. While it may seem like the experience of the online mode would be superior to that of the offline mode since you would be playing against other gamers, Rusted Warfare's Artificial Intelligence (AI) is incredibly well made and offers compelling battles that will keep you at the edge of your seat the entire time. Many players have even said that they prefer the offline mode to the online mode due to the sophistication of the game's AI.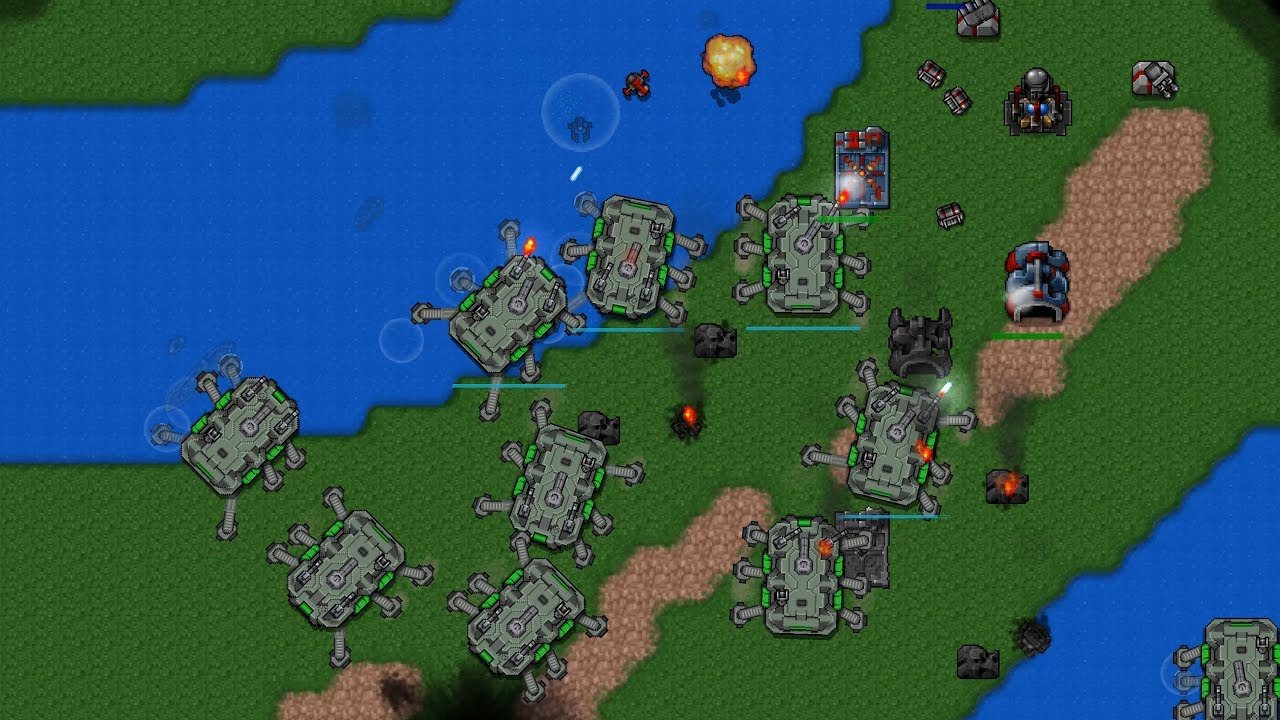 Although the game has a rustic experience, there are elements of the game that are quite futuristic and forward-thinking. The inclusion of new and unique units such as Flying Fortresses, Combat Engineers, Amphibious Jets, Laser Defences, and Shielded Hovertanks is one such element. The game also allows you to save and load games, and reconnect to online games in case you somehow get disconnected. Corroding Games, the creator of Rusted Warfare, has also made it so that the game is completely compatible with a USB keyboard and mouse. There are also several modes the game offers including the campaign, skirmish, survival, and challenge missions mode. The only improvements this game can make is fixing the UI to make it feel more natural and comfortable and making sure that the AI doesn't get stuck the way it does sometimes.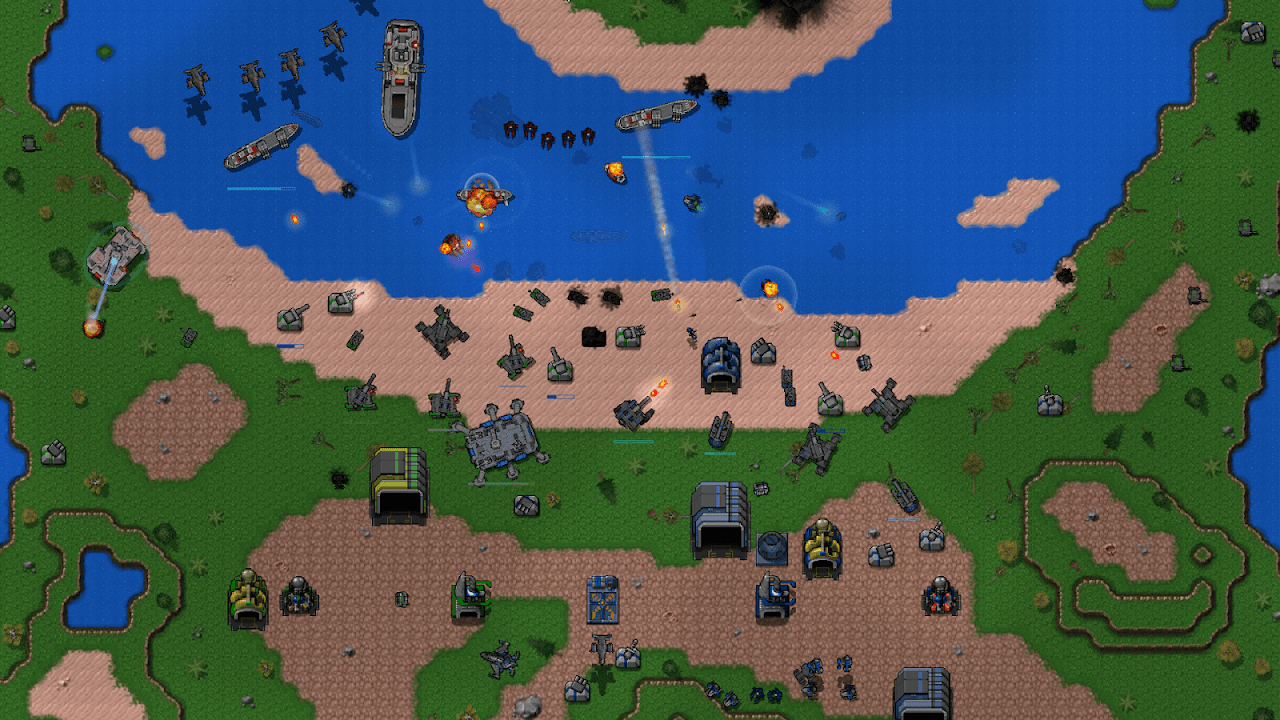 With over one hundred thousand downloads, Rusted Warfare is rated 4.7 out of 5 stars on Google Play Store.
3. Critical Ops (Free)
Critical Ops on PC, stylized as C-OPS, is a first-person shooter that is very reminiscent of old-school Counter-Strike. Although the game was released in 2015, and the gameplay is rough around the edges along with the graphics of the game, but, overall the game is extremely fun to play. As was the case with Counter-Strike, Critical Ops allows users to be part of either the terrorist or the anti-terrorist group, with both teams fighting it out on different maps, and with a choice of various weapons.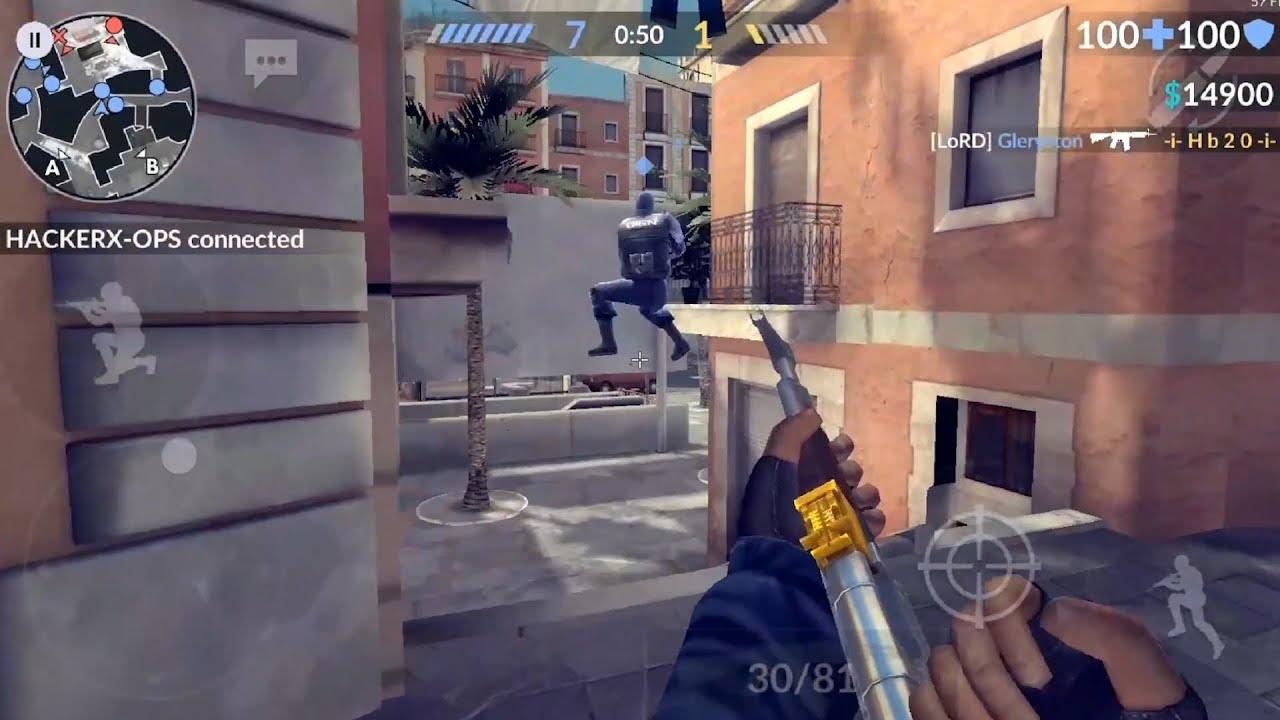 Although the content of the game is spare, what is available to the player is very well-made and is quite addicting. The best part of the game is that it is based entirely on skill and the developers of the game have made it so that there is little to no pay-to-win tendencies. Although there are in-game purchases available, they make little difference in the gameplay if you know what you're doing when playing this game. This is also the reason many experienced First-Person Shooter and Third-Person Shooter gamers tend to play and enjoy this game more than other, similar titles available on the market right now.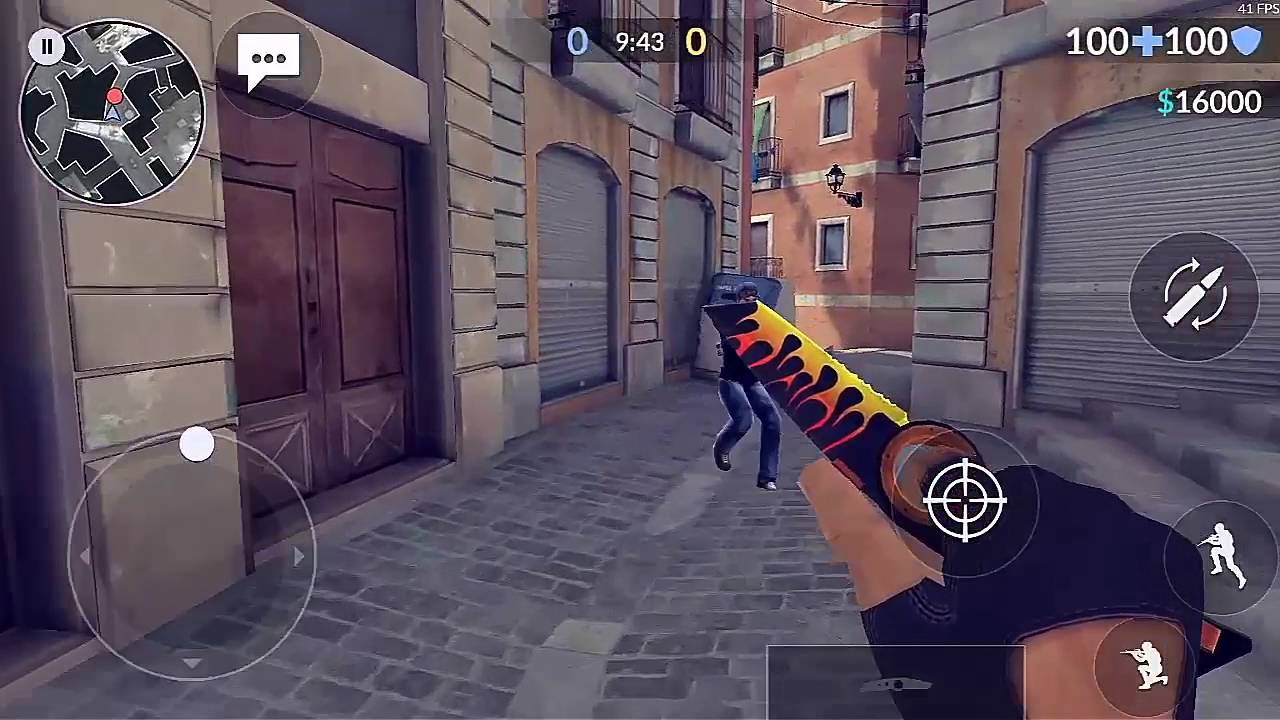 The game allows you to play both regular online games with random players from all across the world, and private matches where you can choose who you want to play with. Critical Ops offers a whole host of weapons, from submachine guns, assault rifles, and snipers, to grenades, knives, and other secondary weapons. The entire idea of the game was to encourage tactical gameplay, which is why it is important to be well versed with the map, the weapons of your choosing, and also the style of play of you and your teammates.
With over fifty million downloads, Critical Ops is rated 4.2 out of 5 stars on Google Play Store.
4. Call Of Duty: Mobile (Free)
One of the most popular games of the last few years, Call Of Duty: Mobile set the gaming world on fire as soon as it was released. The game generated over 270 million downloads in the first year of its release alone, along with $480 million in revenue, and both these numbers have only gone up since. Although many first-time gamers may think that this game is over-hyped and is not worth all the attention it is getting, anyone who has played the game for even a few hours will disagree. Activision has optimized the game for mobile gaming while keeping all of the best parts of the original console series intact. The gameplay still feels incredibly smooth, and the graphics look stellar, and there is no dearth of weapons and maps to choose from. Activision has also chosen to include classic maps from the original Call Of Duty series such as Standoff, Crash, Killhouse, and Nuketown.
The game also offers various modes and types of matches. There is the Ranked Match mode in which you go up against random players in a 5v5 battle on a random map and random match style. These match styles can be anything from the classic Deathmatch, in which the first team to get fifty kills wins, or something like Search & Destroy, in which your team must either destroy the enemy objective or stop the enemy team from destroying your team objective. Winning these Ranked Matches places you higher on the leaderboard. There is also the Multiplayer mode which offers more variety in terms of match styles. You can play the regular Core mode which features Deathmatch, Frontline, etc., or the Featured mode which has special match styles that frequently get updated. Finally, there is the Battle Royale mode in which 50-100 players go up against one another on a huge map, and the last man standing wins. You can choose to play the Battle Royale mode from both First-Person and Third-Person points of view.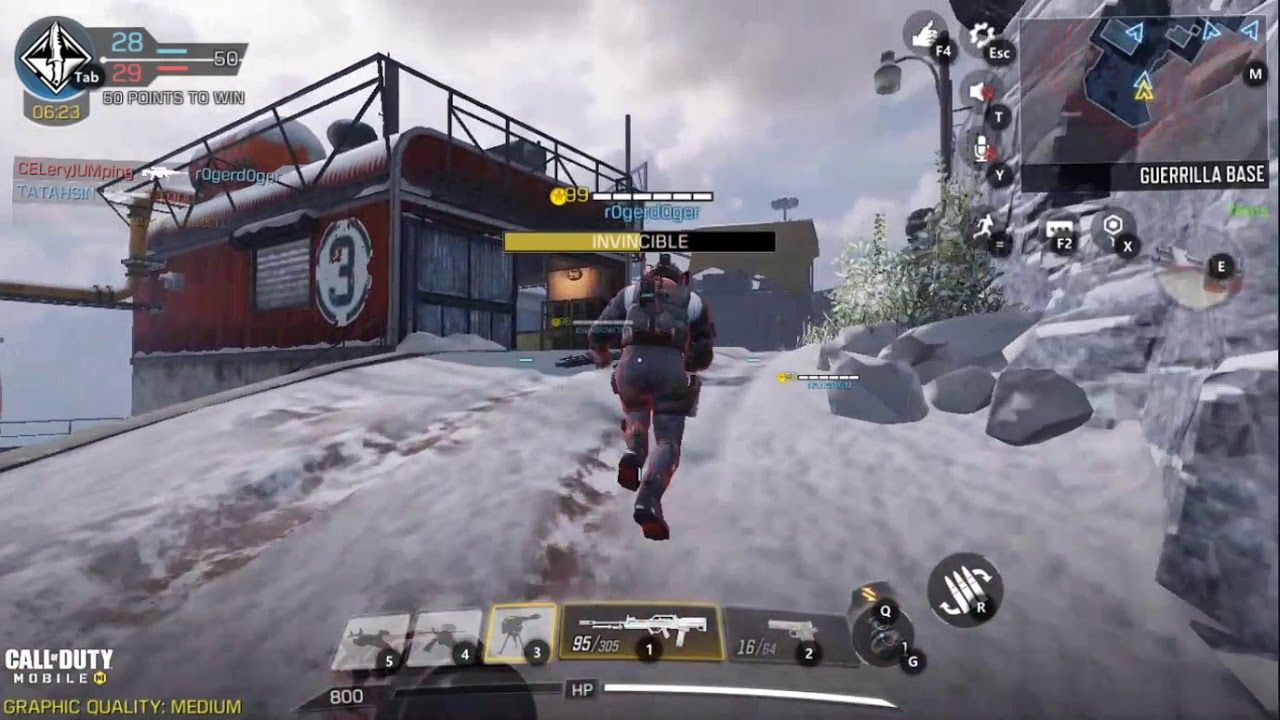 Critics generally agree that Call Of Duty: Mobile on PC has some of the best shooting gameplay to be found on a mobile game. Not only are the movements smooth and crisp, but the shooting differs from weapon-to-weapon, with some taking more time to aim than others, and some causing more damage than others. These weapons are also completely customizable, with many different additions such as different types of scopes, barrels, stands, etc. to choose from. You also have the option to create several different loadouts, and these loadouts come with special weapons that activate at regular time intervals. Classic secondary and optional weapons such as UAVs, Missiles, etc. are also available in-game.
Activision has also chosen to bring back many iconic characters from the console series such as John Price, Alex Mason, and Thomas Merrick, all of which are playable. Overall, the game feels like a very well-made throwback to the original series that is optimized for mobile gaming and has many new additions, such as the various new game modes, that are incredibly fun to play.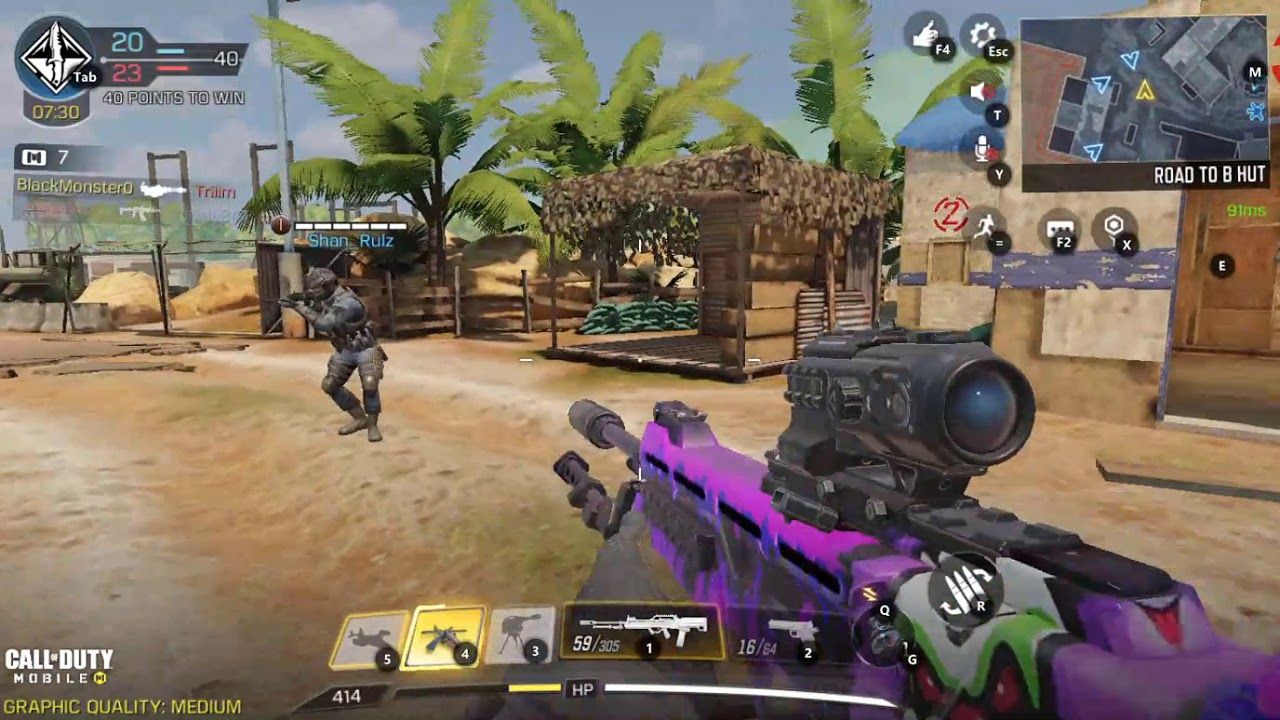 With over 300 million downloads, Call of Duty: Mobile is rated 4.5 out of 5 stars on Google Play Store.
Here is an article that serves as a guide to weapons and loadouts for any users playing the game for the first time.
5. PUBG Mobile (Free)
PUBG was originally released for PC in 2017, and it became an instant hit, with millions of copies downloaded on Steam before it even left Early Access. Since then these numbers have only soared and show no signs of stopping. In 2018, PUBG Corporation released the mobile version of the game that was completely free to play. It had most of the features of the PC version of the game and was optimized to be played on mobile devices. Unlike Call of Duty: Mobile, which offers many different game modes as discussed earlier, PUBG Mobile offers only the Battle Royale mode. This is nothing to sweat over, however, since the developers of this game have pretty much perfected the Battle Royale mode, ensuring that users have the best experience possible when they play this game. PUBG Mobile on PC functions similarly to other Battle Royale style games, letting 100 players battle it out on a large map that slowly becomes smaller as the number of players in the map reduces. You play a mercenary who parachutes into an island with no weaponry, and you must collect all your loot as quickly as possible and use this loot to eliminate players you encounter. Random parts of the map are also marked red at regular intervals and bombed by overhead planes, creating disruption and causing players to flee from their area of the map to another to save themselves from said bombs. This is done to encourage movement in the game and to ensure that players are not camping, a term used to describe those players who hide in a particular spot on the map and eliminate opponents without moving.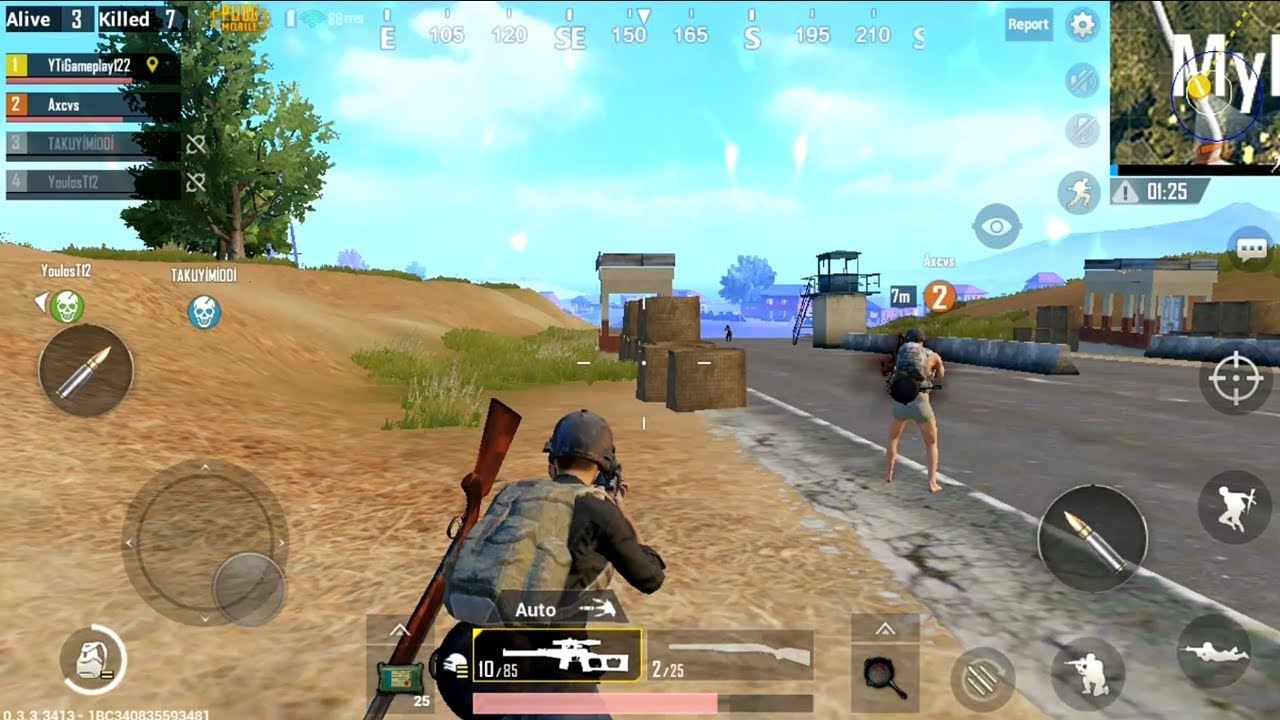 Although many critics have pointed out that the gameplay and controls of the mobile version of PUBG are not as smooth or accurate as the PC version, it is easy to get a hang of it after a few matches. An interesting part of PUBG that is not available in most other Battle Royale style games is the customization of characters. Although it does not significantly impact any aspect of the actual gameplay, it is still a fun little aspect of the game that players enjoy.
The game has a multitude of weapons to choose from and, similar to Call Of Duty: Mobile, it can also be played from both first and third-person perspectives, both of which offer different advantages and disadvantages.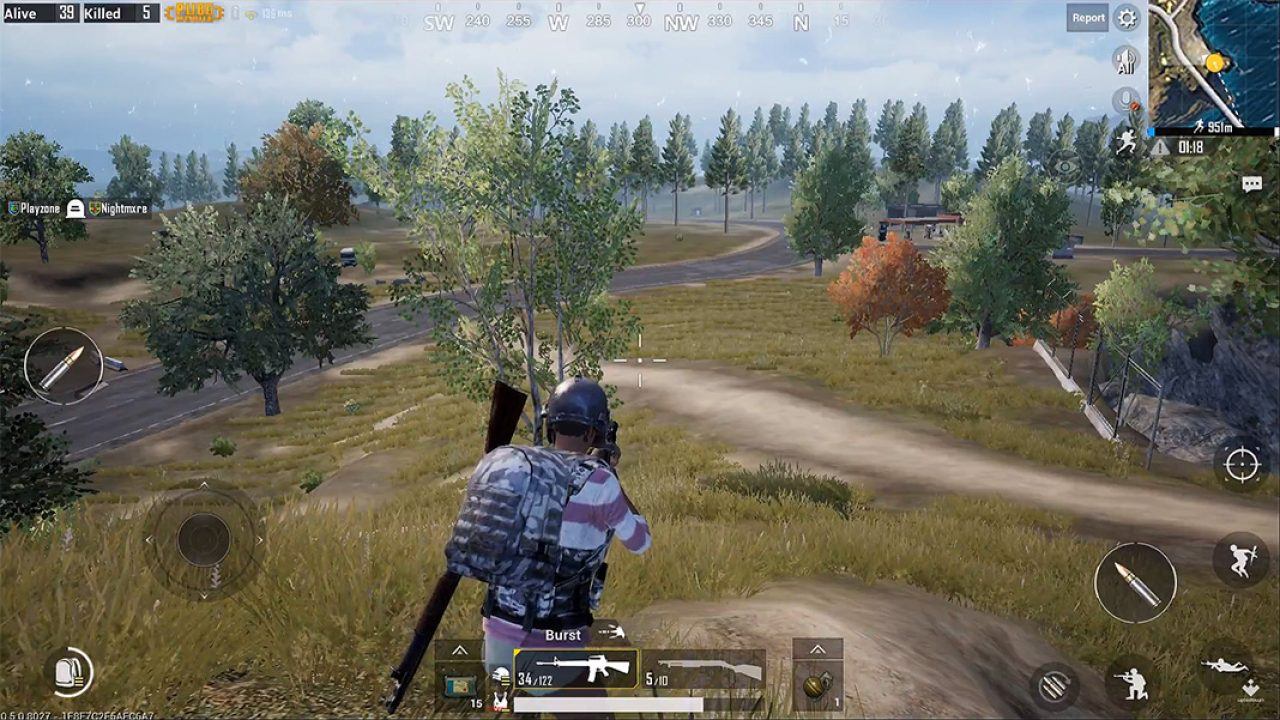 PUBG Mobile has accumulated over a billion downloads and is rated 4.2 out of 5 stars on Google Play Store.
Here is an extensive guide to the various weapons available in PUBG Mobile. Since sniping is a huge part of this game, here is an article that goes in-depth on how to maximize your sniping potential in PUBG Mobile.
6. Call of War (Free)
Last on our list of the top 11 war games for Android is Call of War on PC which is a 4x strategy war game released by Bytro Labs in 2017. For those unfamiliar with the genre, 4x stands for explore, expand, exploit, and exterminate, which is a genre of strategy games with titles including Stellaris, Civilization VI, Endless Legend, etc. This sub-genre of strategy games emphasizes building empires and subjugating other nations, clans, or civilizations. Gaining supremacy through technological and economic advancements is also a big part of this genre of games.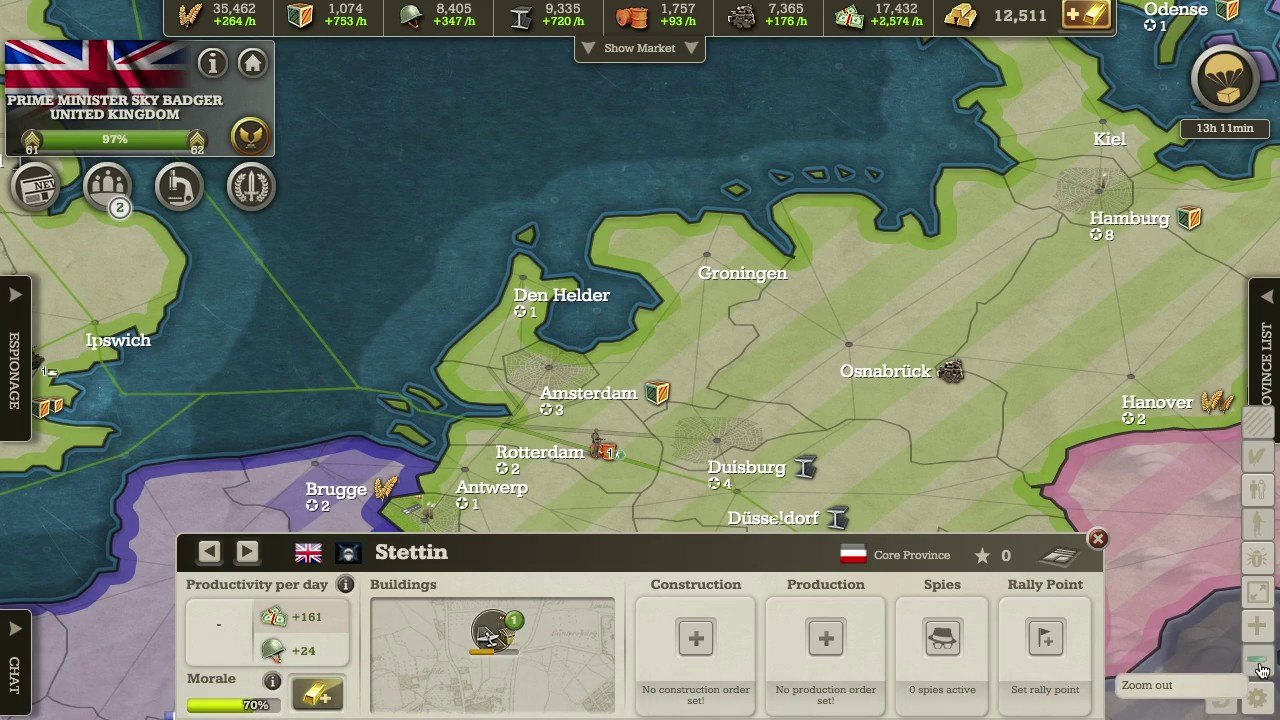 Call of War begins with the user choosing which region they want to control. When this is done the game allots you territories and cities where you can begin constructing buildings and building your army of troops. These include the army, navy, and the air force, with infantrymen and armored tanks all under your control. Since this is a 4x game with multiple real-world players fighting to conquer territories at the same time, you must spend resources to build as strong a military as possible. The game is slow and it takes a while to get things going. This is done to reflect real-world war situations where developments take time. Emulating real-world scenarios, the game also allows players to form alliances and use their combined power to take over the world. There can be up to one hundred real players playing at the same time per map. The game also has a multitude of weapons to choose from, with a tech-tree that has over 120 distinct units. You also have the option of researching secret weapons and using atomic bombs if the need arises. The map also has different terrains and strategically placing your troops on the map is important since these terrains affect how much damage your troops can do.