BlueStacks Roundups
Top 4 Android Pokemon Games to Play on PC with BlueStacks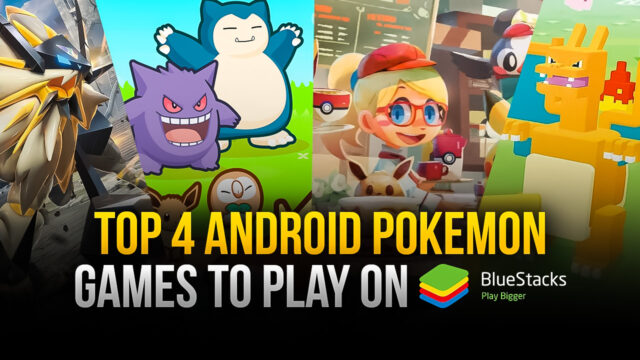 The Pokemon franchise has been at the center of pop culture for decades now, with numerous films, TV series, and video games, among other things, having been released to wide critical acclaim by Pokemon lovers worldwide. This worldwide phenomenon began in 1995, when Satoshi Tajiri created the first Pokemon game ever, Pocket Monsters Red and Green, which was released in Japan in 1996 for the Gameboy. Ever since then the franchise has continued to grow, with a series of video games that is beloved by the gaming community worldwide, and a hit television series, which has been lauded as the most successful video game adaptation of all time, with over twenty seasons and a thousand episodes. The games released by the franchise are not far behind either, having been hailed as the second best selling video game franchise ever, with over 368 million copies sold, and over a billion downloads for its mobile video games, second only to Nintendo's Mario franchise.
In this article, we'll be looking at the top four Pokemon games available for Android that are also operative on BlueStacks.
1. Pokemon Quest (Free)
Created by Game Freak and published by Nintendo for mobile devices in 2018, Pokemon Quest is first on our list of the best Pokemon games for Android. The game has been extremely popular worldwide ever since its release, with over 7.5 million downloads within a week of release. The game looks quite similar to another extremely popular game, Minecraft. The voxel-style design with blocks and squares making up the characters and their surroundings gives the game a simplistic retro feel that many gamers seek. The creators of the game also aimed to appeal to the nostalgia of its consumer base, and they've done a great job of that, since the game has been mostly received positively, and Pokemon lovers around the world have reviewed it favorably. The game takes place in Tumblecube Island, with the cube-shaped Pokemon, all of which are from the original Pokemon Red and Blue, being named "Pokexel". The main objective of the game is to complete all levels of the game, take control over the wild Pokemon of the area, all while controlling the player base camp and the player's personalized Pokemon lineup.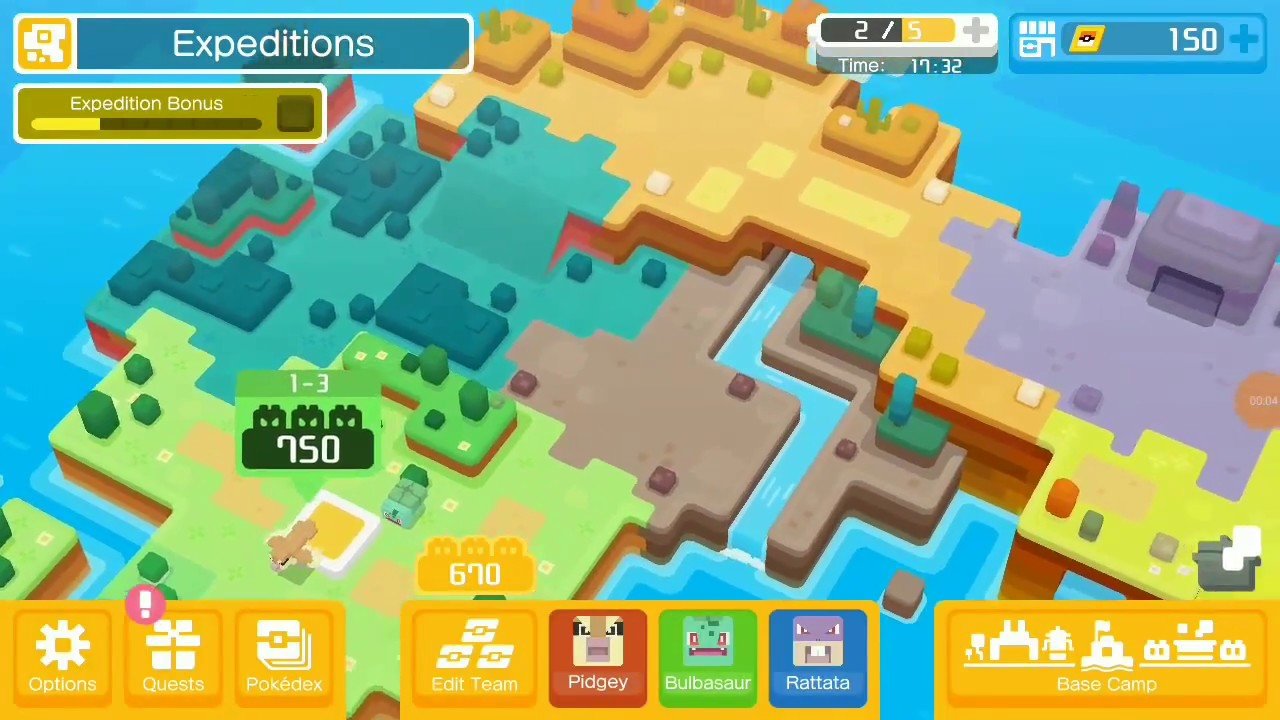 As opposed to the popular method of acquiring new Pokemon- hurling Pokeballs at them- Pokemon Quest makes you sing for your supper, or, rather, it makes you cook the supper yourself. The way to obtain new Pokemon in this game is by luring them into your camp by cooking them meals. You can then assemble your Pokemon into groups of three and they can be sent out to explore the rest of Tumblecube Island. The game lacks any semblance of a narrative, but that's alright since the lack of a story was an intentional addition- or subtraction- to the game. The game requires you to solely engage in grinding and collecting, which makes playing this game a unique experience. The combat in this game isn't hard at all, and with an 'auto' feature, you can essentially make the gameplay itself. The real fun lies in creating the perfect team for each expedition and round of exploration. The user needs to rid Tumblecube Island of wild Pokemon, and to do this they must visit 12 different locations, with 3-7 levels for each location. The Pokemon in this game can not only fight but also have special attacking and defensive moves that make the combat in this game far more interesting and fun to watch. The player's basecamp allows them to cook meals to attract Pokemon, and essentially helps the player progress through the game. User Pokemon can also be leveled up, either by going on expeditions or through training. The in-app purchases allow you to buy DLC packages, expansion boxes, and decorations, but since the game is not pay-to-win, paying for in-app content is not necessary.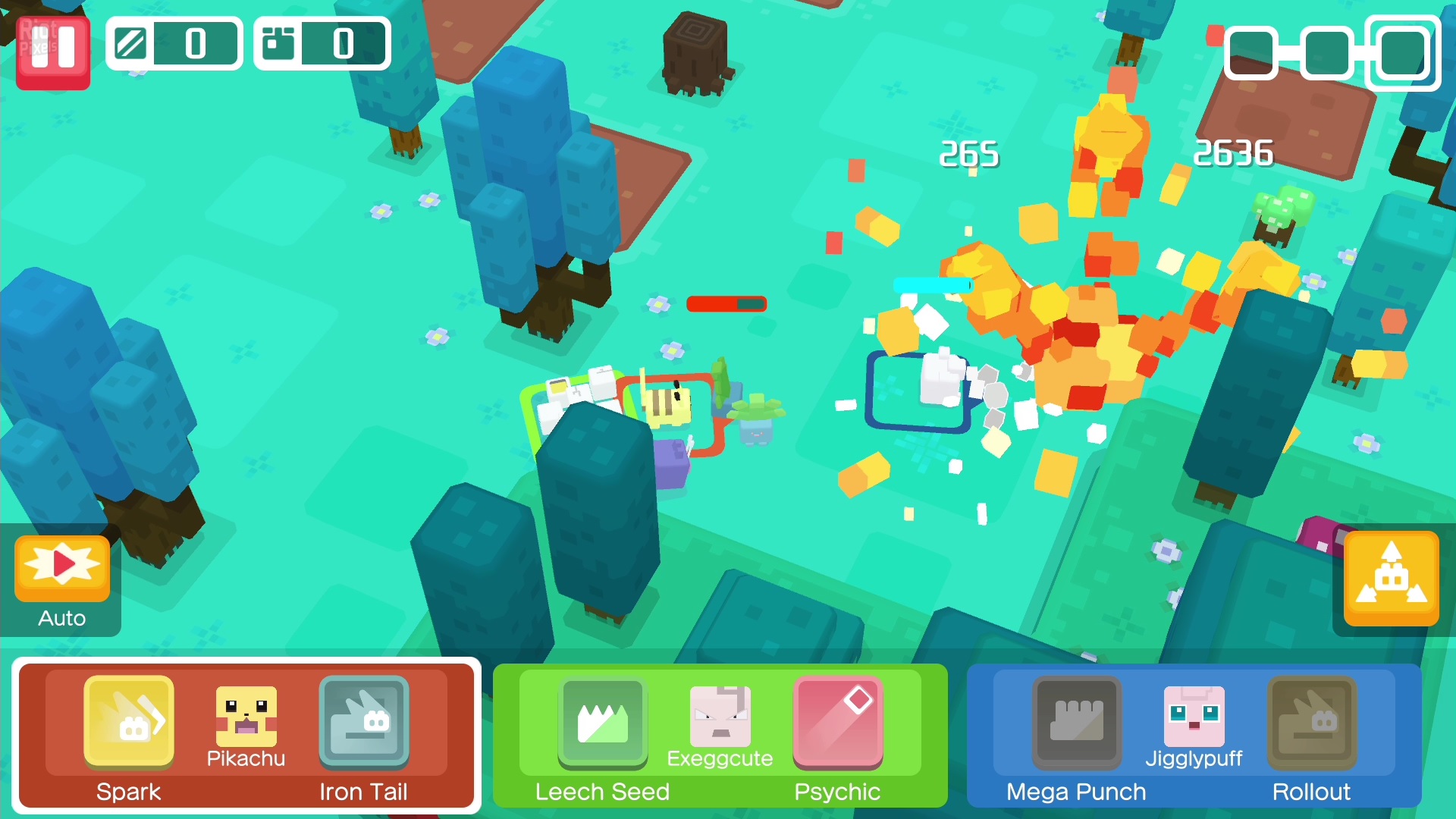 Although the game was originally released for the Nintendo Switch, playing the game makes it clear that it was built for mobile devices, with buttons on screen being out of reach on the Switch, and the user having a tough time playing the game overall, with one hand holding up the device and the other tapping the screen.
With over ten million downloads, Pokemon Quest is rated 4.3 out of 5 stars, with over 150,000 reviews on Google Play Store.
2. Pokemon Cafe Mix
Another interesting game on our list of best Pokemon games for Android is Pokemon Cafe Mix, released in June of 2020. Developed by Genius Sonority, and published by Nintendo, Pokemon Cafe Mix is a fun and quirky puzzle game, a unique deviation from the usual Pokemon gaming style – Pokemon Cafe Mix provides a thoroughly dynamic and immersive experience. The player is the owner of a quaint cafe and must solve three-link puzzles by connecting Pokemon icons to unlock the process of preparing drinks and scrumptious meals to serve your favorite Pokemon customers. Pokemon Cafe Mix is a single-player game, and the player's primary objective is to link the three Pokemon icons, which is done by bridging the space between them through a circulatory motion. As soon as these icons are linked, the player unlocks a myriad of delicious drinks and meals with Pokemon symbols to serve their customers. Every puzzle translates to an order at the player's cafe, and the player must attain a specific number of a certain icon or a specific score in order to move onto the next level. The player is also allowed only a limited number of moves per puzzle and has a few seconds after they click on the icon for the move to be counted; and if you manage to complete the puzzle with moves left, you are awarded golden acorns representative of the number of remaining moves.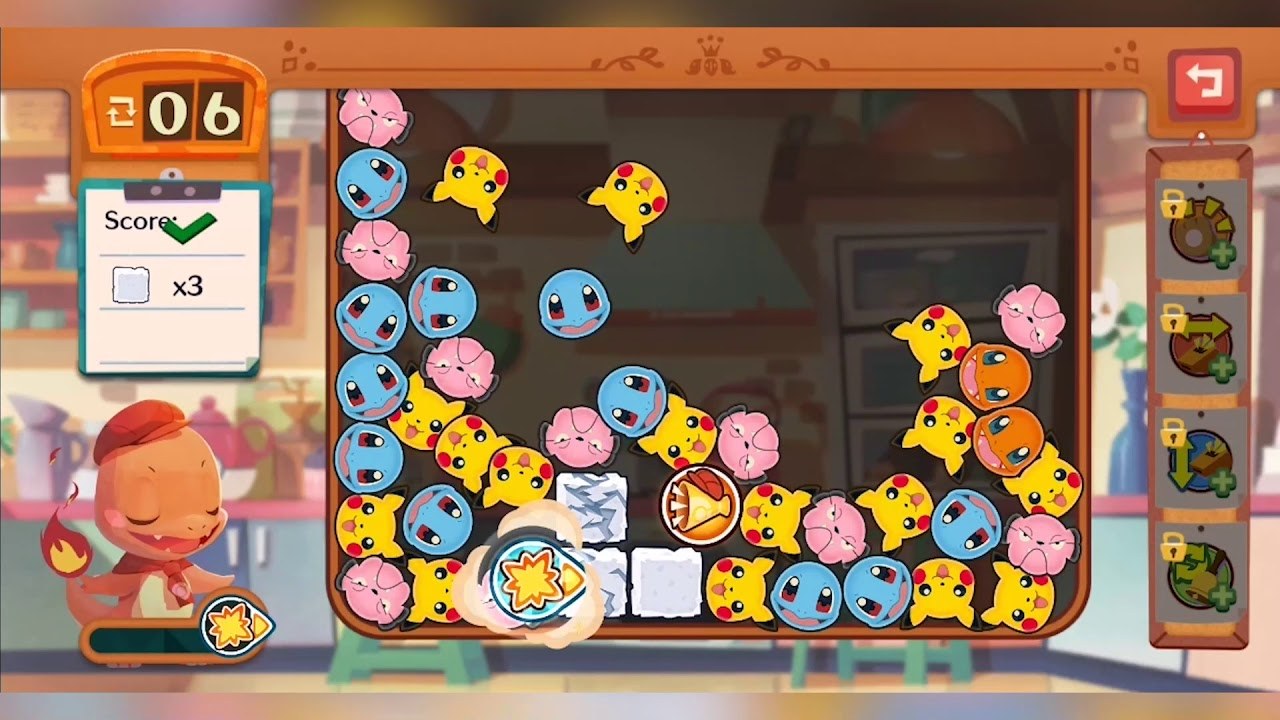 Pokemon Cafe Mix may seem like a simple enough game, but as the player progresses through the levels, the puzzles become more challenging and the game more complicated, thereby ensuring that the player is continually stimulated and not bored by monotony. The overall gaming experience is enthralling, but without the added anxiety of more competitive gaming styles, the player can interact with any revered Pokemon icon and easily befriend as well as recruit them for service at the cafe. Gradually, as the player moves through the levels, the cafe space can be enlarged and newer, more appetizing dishes can be introduced.
A helpful feature is the assistance provided by Leah, who helps the player by providing instructions for each puzzle, so as to avoid any confusion as the difficulty level increases through the game. If the player manages to perform well and present an impressive range of dishes, they can mobilize a team with fellow Pokemon and utilize each Pokemon's skill to their advantage. You can also employ a megaphone, a cafe skill, or a Pokemon skill to overcome challenges posed to you on the puzzle screen, these challenges unlock ingredients or 'gimmicks' as you proceed through the game, gimmicks like a cream canister, freezing ice, relentless streams of honey, nut trees and bubbles. Some challenges require a very specific method to overcome, like tomatoes, which need to be transferred onto a basket located on the lower portion of the puzzle screen. You can stock up a Pokemon's cafe skills on a cafe skill meter, and use these meters to remove obstructions in the game.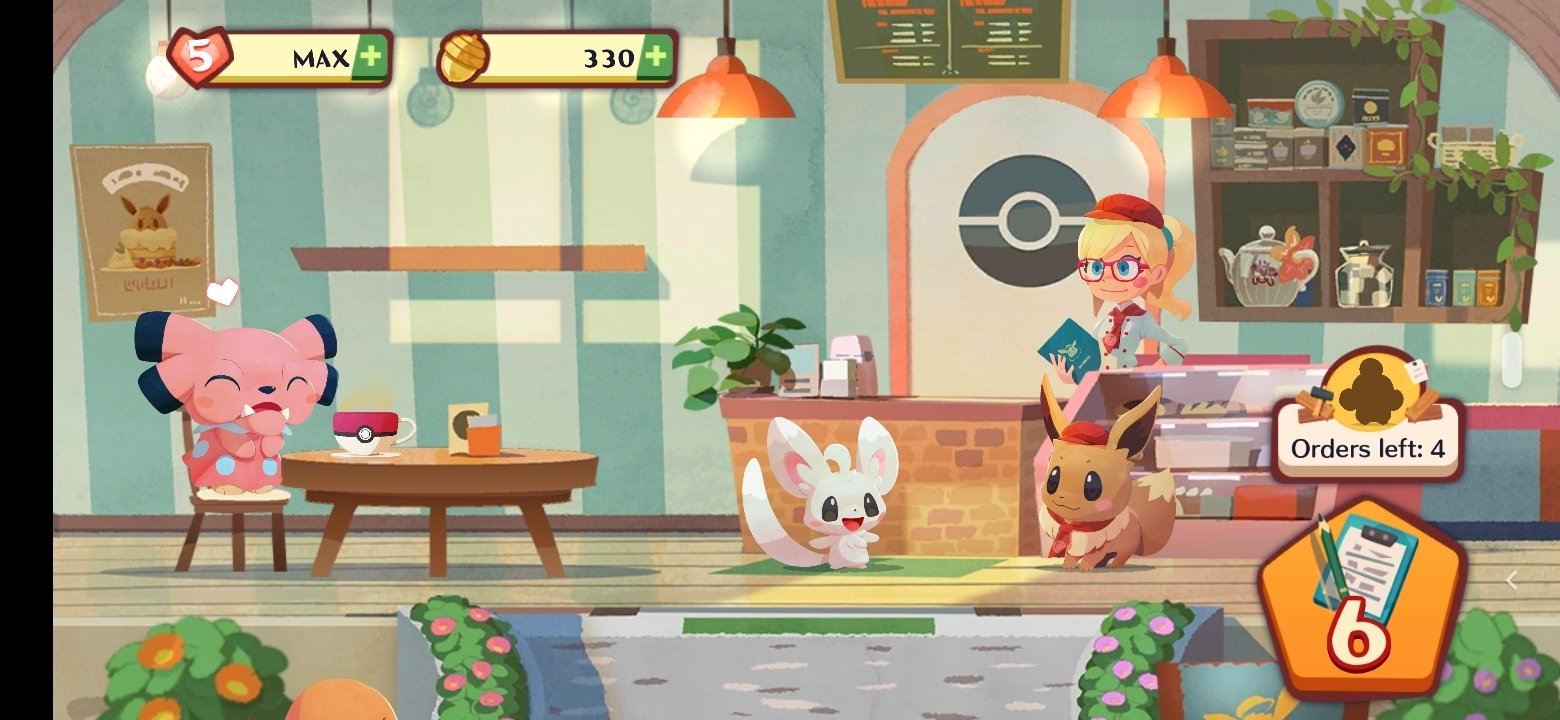 The puzzle formula changes constantly to keep the player invested in the game. The most alluring quality of the game is its visuals – bright, colorful, vibrant, and littered with adorable Pokemon throughout. It has a nostalgic quality to it that keeps you engaged. Pokemon Cafe Mix boasts excellent and fluid mechanics; unlike most puzzle games, there is no structural form when linking the icons together, the mechanics are free-flowing and enjoyable. All in all, the game is thoroughly fun to play.
Pokemon cafe Mix is rated a whopping 4.6 out of 5 on Google Play Store, with more than 1 million downloads.
3. Pokemon: Magikarp Jump
Next on our list of the best Pokemon games for Android is Pokemon: Magikarp Jump, which was developed by Select Button, and published by The Pokemon Company for both Android and iOS in May of 2017. The game is quite simple in objective and design, and both these things have played a huge part in its popularity. Magikarp Jump has been solidified, as of late, as one of the best 'clicker' games available right now. Clicker games are usually simple, idle games that allow you to perform the same function over and over again until you lose the round. In the case of Magikarp Jump, the main objective of the game is to get your Magikarp's jumping power higher than those of your opponents. The Jumping Power of your Magikarp can be increased by a variety of methods, such as eating berries and training. To get the Jump Power even higher, you can upgrade your training equipment and methods as well. You can compete online in ten different core leagues, and three expert leagues, against other computer-generated players who have been training their Magikarps as well.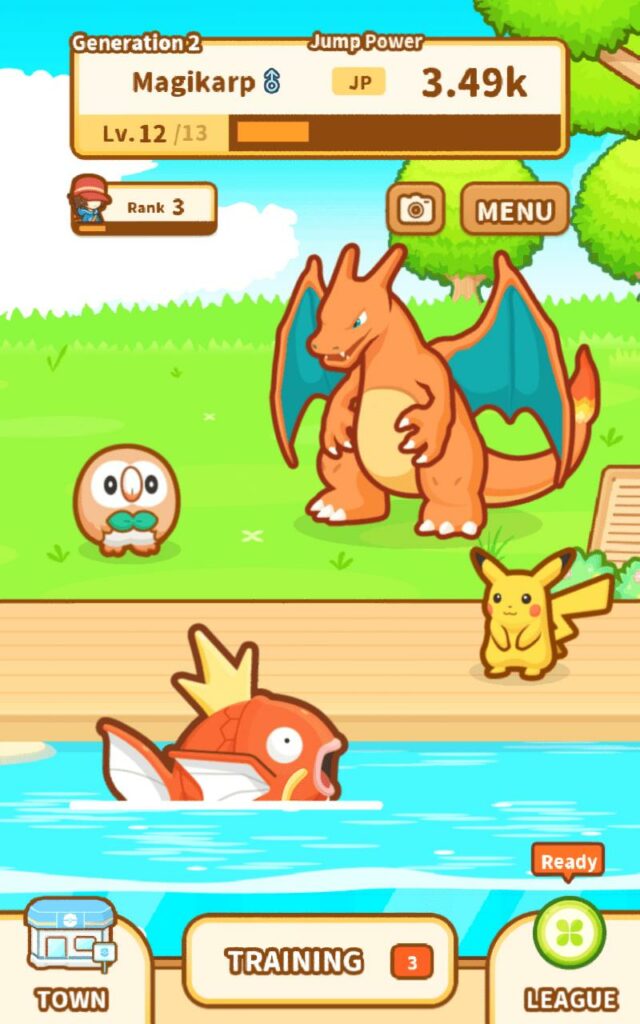 At the beginning of the game, the user must catch a Magikarp using a fishing rod. Magikarps are thought to be one of the weakest Pokemon in the Pokemon universe, which makes an entire game created around this Pokemon even more silly and vacuously fun. As the game progresses, and as the user takes part in leagues, fishing rods of better quality are available for the user to fish out higher quality Magikarps. If the user is unsatisfied with the catch, they can throw the Pokemon back into the water and fish for another one if they have enough diamonds- which are a form of in-game currency- available with them. The user, playing the role of a Pokemon trainer, has a pond available to them where they can raise the Magikarp and train it to compete in the leagues. These ponds can be decorated to aid in the training and leveling up of the Magikarp, and assisting Pokemons can also be employed for additional rewards such as Jump Power (JP), diamonds, and food.
The main focus of the game, as must be obvious by now, is getting your Magikarp's JP as high as possible and then compete in one of the several available leagues to see how far your Magikarp has progressed and if it can beat out the competition. Jump Power is increased by eating food in the Training Pond or by training, the latter being available only if the user has Training Points available. Training Points recover on their own over time and the pond food also comes back on its own. Both food and training equipment are subject to upgrades, which allows you to garner higher JP for your Magikarp.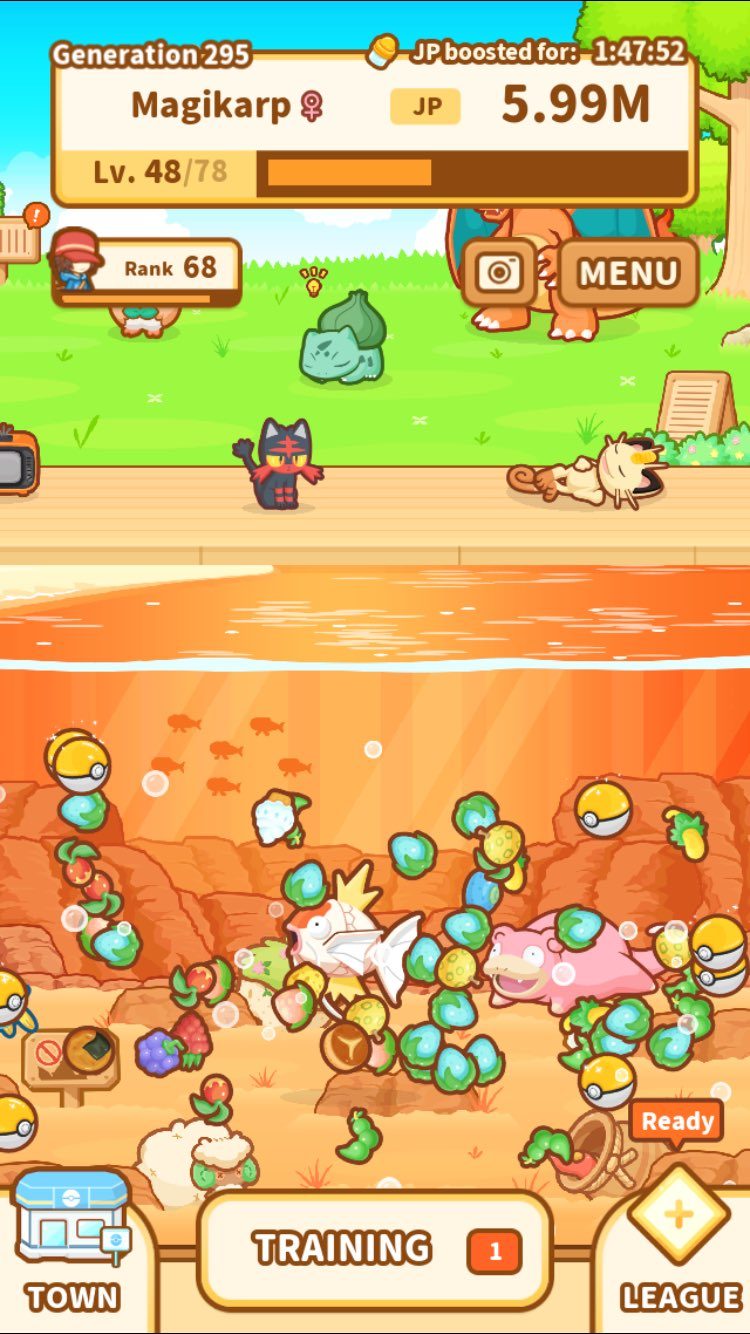 Although the original red Magikarp is the most common one and is caught most often using the fishing rod, other Magikarps can be found and trained in this game as well. Pink Magikarps are rarer than red ones but are still not that difficult to find. Gold Magikarps, however, are very rarely found and are also more powerful than both red and pink Magikarps in the beginning. In case a Magikarp is trained to its highest possible level and still loses a match in the league, that Magikarp is retired and the trainer must fish for a new one. To include some sense of randomness into the game, the developers have made it so that random events can trigger increases or decreases in JP or even the loss of a Magikarp.
The game's art style perfectly matches the overall ambiance of the game, meaning that it doesn't take itself too seriously. The Pokemon are simple, yet well-designed, and the game runs smoothly and does not pressure you to make in-app purchases even though they are available. With over ten million downloads, Pokemon: Magikarp Jump has been rated 4.5 out of 5 stars on Google Play Store, with over 475,000 reviews.
4. Pokemon TCG Online
The final game on our list of best pokemon games for Android is Pokemon TCG (Trading Card Game) Online, which virtually resuscitates the nostalgia of the original tabletop Pokemon Trading Card Game. Developed by Dire Wolf Digital, Pokemon TCG Online is an interactive and competitive online trading game where each player can trade as well as purchase desired collectible cards. Pokemon TCG Online is connected to a gigantic Online Pokemon Portal and thus enables its players to participate in and contribute to a Pokemon forum.
First, you have to choose from three sets of decks – the Grass, Fire, and Water decks, and as you progress through the game, you can expand your collection and deck to create a unique and diverse set of cards. Pokemon TCG Online revives the age-old Pokemon Trading Card game, but makes subversive alterations to accommodate a newer, more tech-oriented generation. The game has a wider base of audience and you can trade, compete, and battle counterparts from across the world; but if the player is relatively inexperienced, they can also play against a computer to learn. When the player feels well-versed enough with the mechanics of the game and has a deck design, they can challenge other players to a competition, and once they have managed to win a considerable amount of challenges, they can participate in a tournament to exhibit their skill and experience.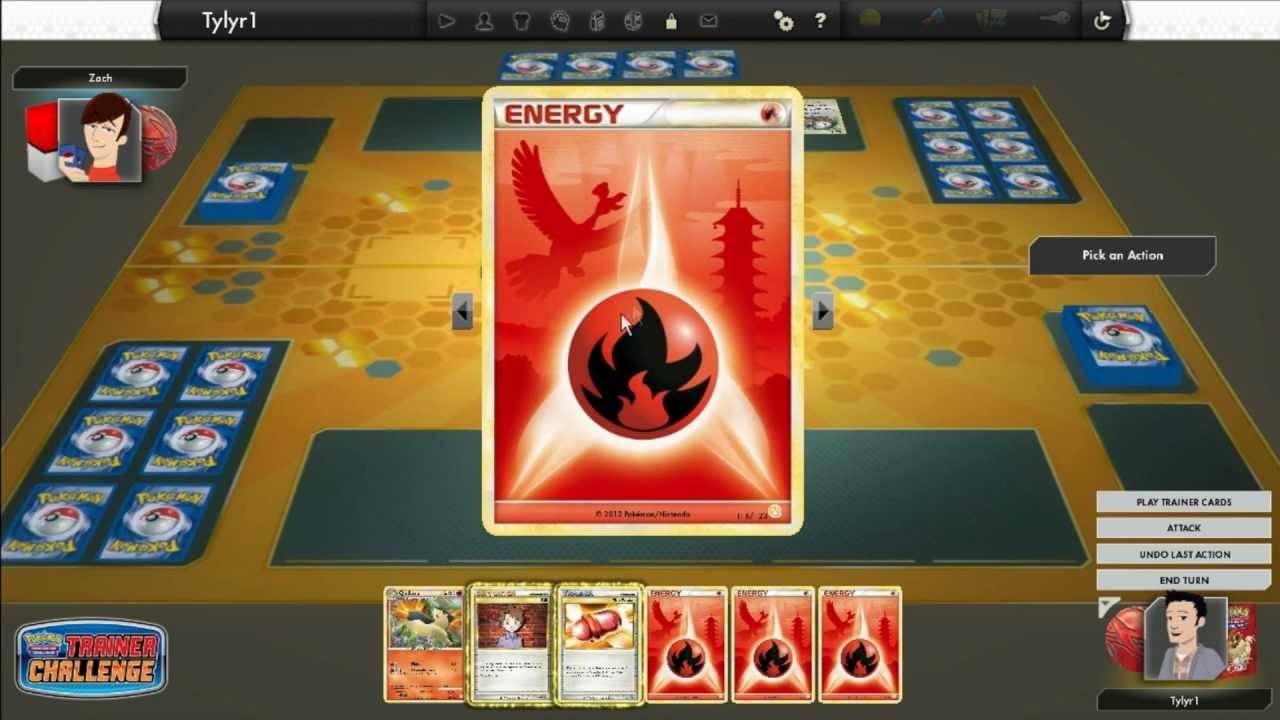 Pokemon TCG Online is a lot more complicated than the original trading card game because it boasts a larger variety of decks and cards, and requires the ability to strategize each step while trading and competing; one misstep could cause you a lot of damage. Once you have managed to win against the computer while practicing, the game becomes highly interactive, which is one of its most commendable qualities. The graphics are also gorgeous and visually appealing, reminiscent of the sentimentality of the original version of the game. The cards can be unlocked by either playing against the system in single-player mode or by purchasing them through the in-game currency, or your actual money. You can also use a tangible trading card by redeeming its code to add it to your collection. The more you trade these cards throughout the game, the more your deck skill is amplified. The decks offered by the game are of two types, a wizard deck, and a theme deck, but, it's highly recommended to create a deck of your own to cater to your preference and style.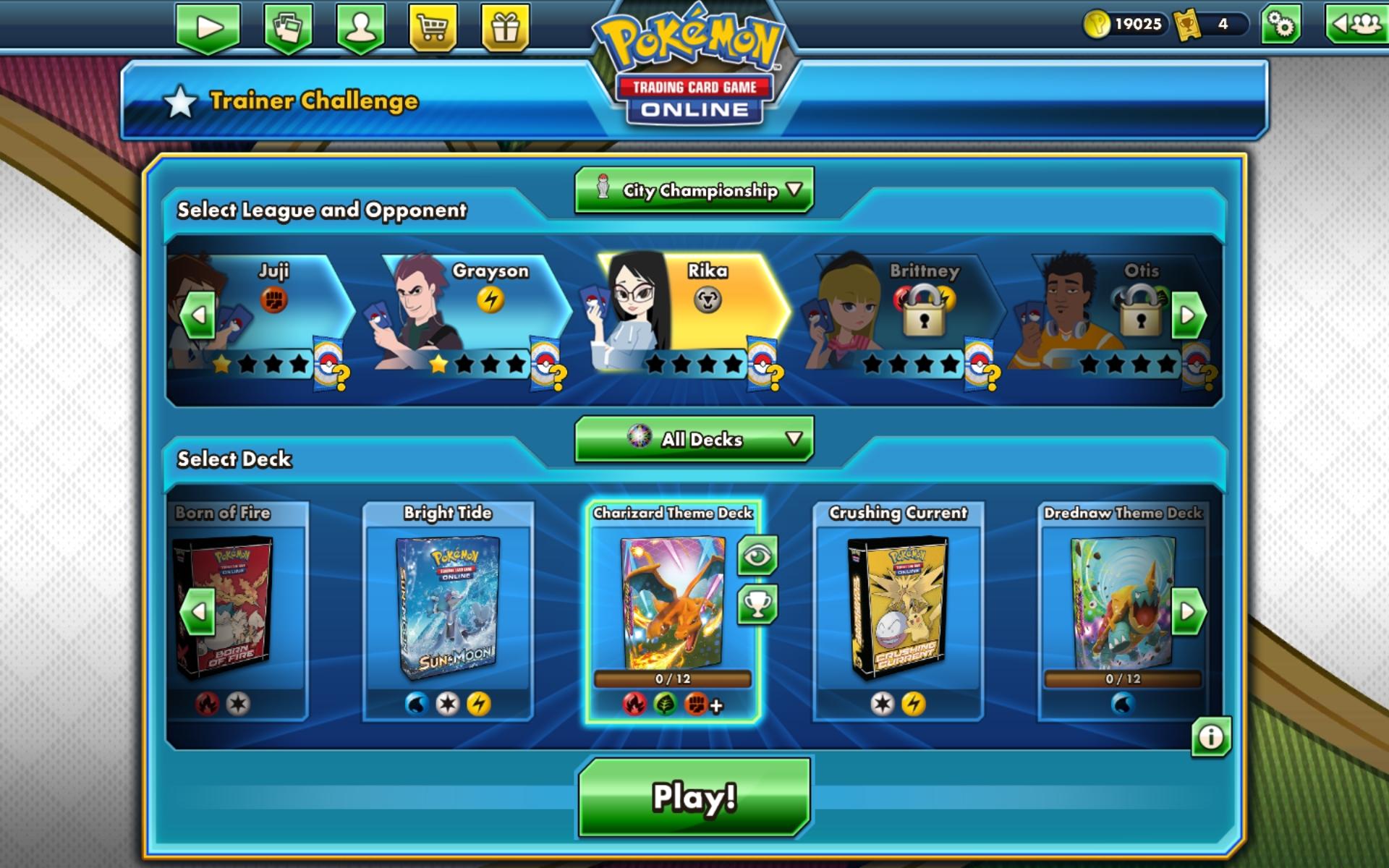 Pokemon TCG Online essentially enhances the appeal of the beloved original trading card game by creating a highly interactive, faster-paced experience while also offering a larger set of opponents to battle against. It allows you to compete against a different variety of players, decks, and gaming styles, which ensures that the players are thoroughly invested. In addition to interactivity, the game also requires the use of tactical thinking, cognitive and mathematical reasoning, and logic to effectively strategize. It's competitive, it's entertaining and it reignites the exuberance and excitement one felt while playing the original trading card game.
With more than 5 million downloads, Pokemon TCG Online is rated 4.3 out of 5 on Google Play store.