BlueStacks Roundups
10 Minecraft Streamers to Watch in 2021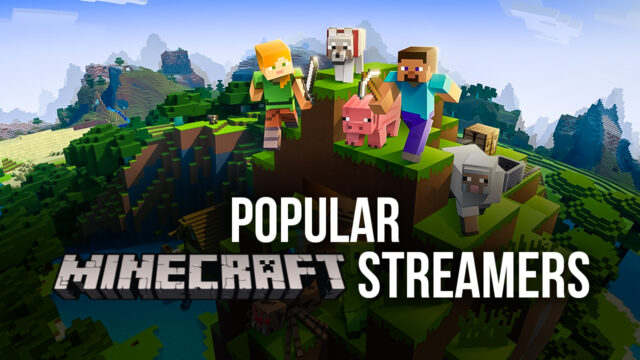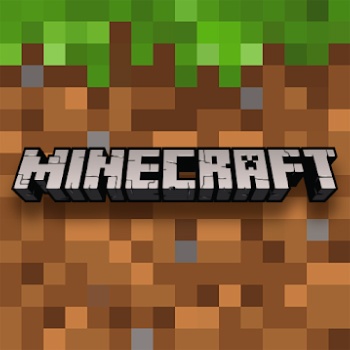 Gaming Industry has served us with some classics in each genre. However, Minecraft is one such game that has forever etched its name in the industry. From the days of creators publishing content on YouTube to streaming it live after the advent of streaming platforms, Minecraft has been a constant in many lives.
Even in this world of uncertainty, with countries battling a global pandemic, Minecraft on PC has been a safe haven for streamers, content creators and viewers alike. In 2020, Minecraft took another leap, with many names gaining popularity through the game.
We take a look at 10 Minecraft Streamers that should be on the list of every viewer and enthusiasts who are looking to have a good time.
1. Technoblade (Streaming Platform: YouTube)
The only YouTube streamer on the list, Technoblade is the mightiest in Minecraft history. 'Dave' dons the skin of a Pig/Human hybrid and is quite frankly known as the most notorious of Minecraft players.
The YouTube streamer gained almost a million subscribers in December 2020 during the usual Minecraft peak of every year and sits at close to 5.5 million subscribers on YouTube. Technoblade is quite a consistent streamer as well when it comes to Minecraft, not only streaming numerous times each week with long hours clocked on each stream but also treating his subscribers and viewers with custom content based inside Minecraft lores and servers on a regular basis.
His Skyblock: Potato War series is one of the most loved ones in the Minecraft community and Technoblade has continued to build on it by maintaining his love for potatoes and farming on the Dream SMP server.
Talking about the said server, Technoblade is the big bad wolf, pig in this case, when it comes to governments on the server. Anarchy is his bread and butter and his PvP skills are just a joy to watch.
2. Tommyinnit (Streaming Platform: Twitch)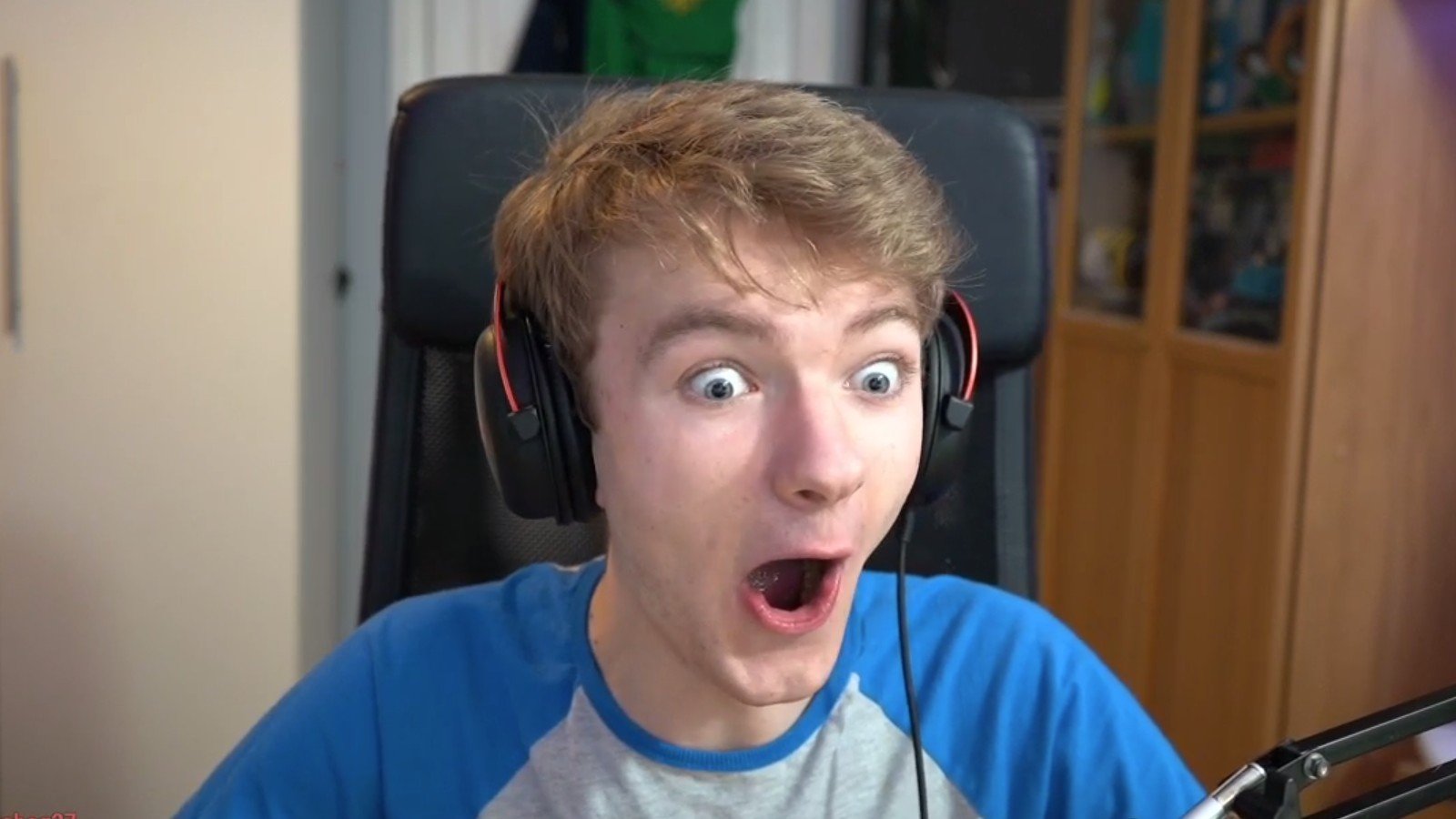 You might find him and his videos annoying at the beginning but the love Tommyinnit has been getting since 2020 has been nothing short of insane. The British teenager has racked up subscribers and a live audience on YouTube and Twitch respectively, with his recent Dream SMP stream peaking at over 650,,000 concurrent viewers while his YouTube channel is currently a bit short of the 5.5 million subscribers mark.
Thomas Simons has a quirky sense of humor and his 'British' way of doing things is almost certainly hitting a cord with the Minecraft lovers at the moment. Tommyinnit's character on Dream SMP is that of a troubled teen, who seems to love material possessions, ergo discs, more than anything. His character arc has been a bit complex, with him having a love-hate relationship with L'manburg, the place he fought for and built with Wilbur Soot.
Canonically, his Minecraft videos have been gaining a lot of views. Yet, ironically, his most-viewed YouTube video remains his Vlog from his meeting with fellow Minecraft content creator Wilbur Soot and others.
Tommyinnit gained almost 1.4 million subscribers in December 2020 alone. For a channel to grow from having just over 100,000 subscribers to almost 5.5 million in the space of 12 months, Tommyinnit seems to have the special sauce.
His current uploads on YouTube have seen him and his gang of Minecraft friends experiment with quirky mods in the game with some hilarious outcomes.
3. Tubbo (Streaming Platform – Twitch)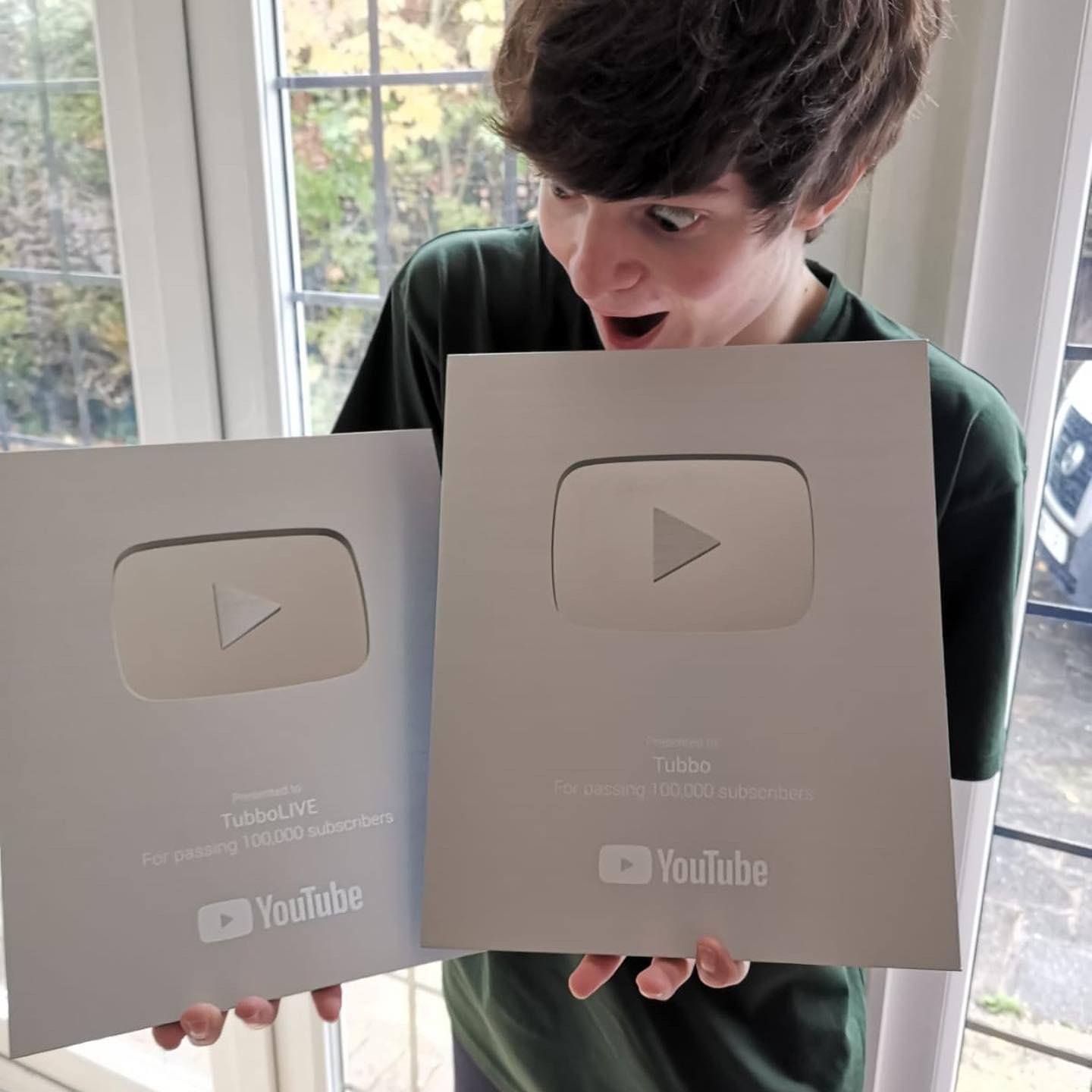 Where there's Tommyinnit, there is bound to be a Tubbo lurking around somewhere. The two share an amazing bond of friendship and the duo have climbed the proverbial ladder of content creation together in 2020.
To have a little bit of backdrop, when Tommyinnit raided Tubbo for the first time, the latter was elated to have gained 10 new followers and have 26 people watching him at that moment. Fast-forward to January 2021 and Tubbo is one of the most popular Minecraft streamers on Twitch, averaging over 60,000 viewers on a regular basis.
Back then, 10 new followers seemed like such a big deal for Tubbo. Now, he sits at over 2.1 million followers on his Twitch, with his YouTube channel on course to touch 1 million subscribers soon.
Toby Smith has the world at his feet and a good friend like Tommyinnit by his side. His innocence is adored by everyone and his Twitch audience bears testimony to the same.
Canonically, his character on the Dream SMP is that of an innocent teen, who is always there for his friends – except the time he had to exile Tommyinnit – and took on the responsibility of being the new President of a tattered L'manburg after Wilbur Soot blew the place up and Tommyinnit chose to prefer going after the discs than rebuilding the country.
4. Quackity (Streaming Platform – Twitch)
Honestly, if anyone knows how to have fun on a Minecraft server regardless of the surroundings and the events unfolding in and around him, it is Quackity. The Mexican YouTuber charmed everyone with his Discord Got Talent series. But, it is his quirky physical humour on Minecraft that has caught everyone's eye.
Quackity's ability to reprise different characters has shined brightly on the Dream SMP and his loud humour adds a different flavor to what is already available on the server. Be it the battle for L'manburg, Tommyinnit's exile, or even Dream's imprisonment, count on Quackity to diffuse the intensity of the situation with his bare-skinned character.
Quackity has over 4 million subscribers on YouTube and over 2.2 million followers on Twitch. While 'Alex' can be categorized more as a variety streamer, playing games like ROBLOX, Jackbox, Among Us, and other popular games, his Minecraft streams are a must-watch, if you want some light-hearted content in the midst of all the drama that is unfolding on the Dream SMP server.
5. Ranboo (Streaming Platform – Twitch)
One of the late entrants into the Dream SMP plotline, Ranboo is an Enderman, Human hybrid, which gives him the 'silk touch' that has left Tubbo bewildered in awe of it. Ranboo just hit a million followers on Twitch, with his followers skyrocketing since his entry into the Dream SMP server.
His part in the Dream SMP lore has increased, with people focusing more on his Enderman abilities now that Dream is in prison. Ranboo plays a character that suffers from short-term memory loss, which in turn sees him write everything down in books. Ranboo, like Technoblade, seems to hate governments and establishments, while preferring to side with friends rather than philosophies or rules.
His streams are usually decked with information about Minecraft and are overall, a good way to unwind. A must-watch if you love Minecraft stories.
6. Philza (Streaming Platform – Twitch)
Arguably one of the gods of Minecraft, Philza is credited with surviving on Minecraft server in a Hardcore mode for over 5 years. It should come as no surprise to you that the younger generation of Minecraft creators like Tubbo, Tommyinnit, and more call him PhilzaMinecraft.
1.6 million followers on Twitch and close to 1.5 million subscribers on YouTube, the god of Minecraft Hardcore puts in a real shift on the servers in the game, with regular uploads on YouTube and regular streams of the Dream SMP plot on Twitch.
Philza is a must-watch content creator for every hardcore Minecraft fan. After all, it is the least the enthusiasts can do to pay homage to someone who can survive 5 years on a hardcore server.
7. Nihachu (Streaming Platform – Twitch)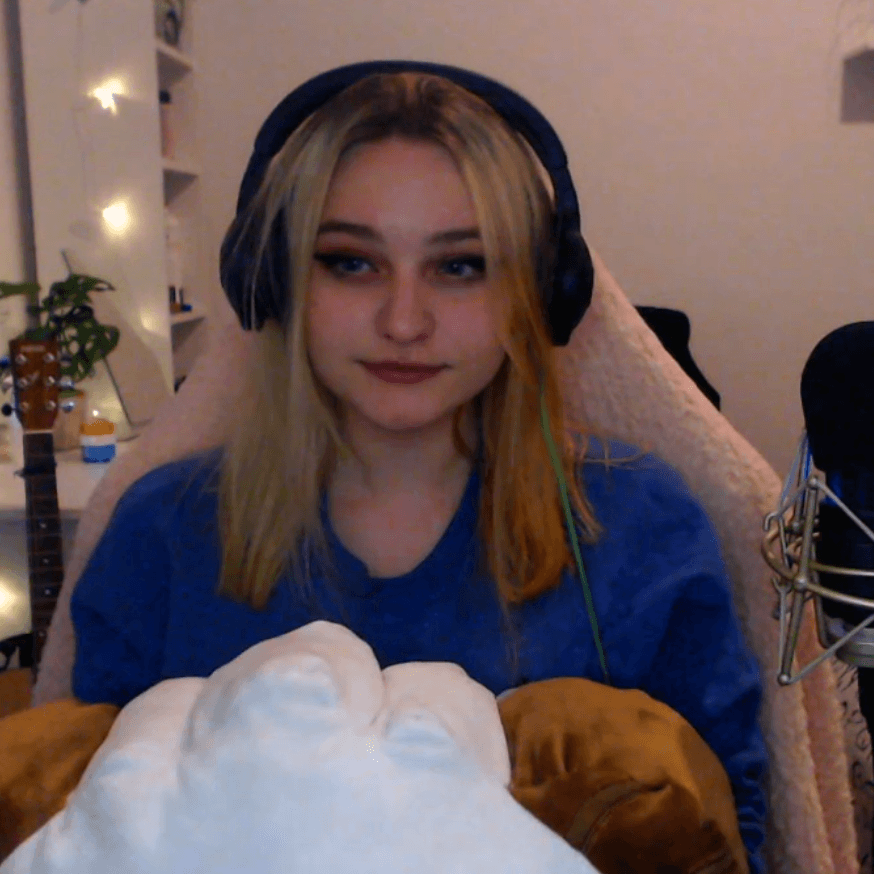 The oldest female member of the Dream SMP, Nihachu has just crossed the 1 million follower mark on Twitch. On the Dream SMP server, 'Niki' recently hatched a plan with Jack Manifold to kill Tommyinnit but could not execute it properly, with the nuke falling before she could take Tommy to the target location.
Nihachu is a regular Minecraft Streamer on Twitch but dabbles in every type of game on his YouTube, with her channel currently having 350,000 subscribers. Her recurring Niki beats Hardcore series is slowly garnering views on YouTube and her character on the Dream SMP seems to be inculcated into the main plot really well.
8. CaptainSparklez (Streaming Platform – Twitch)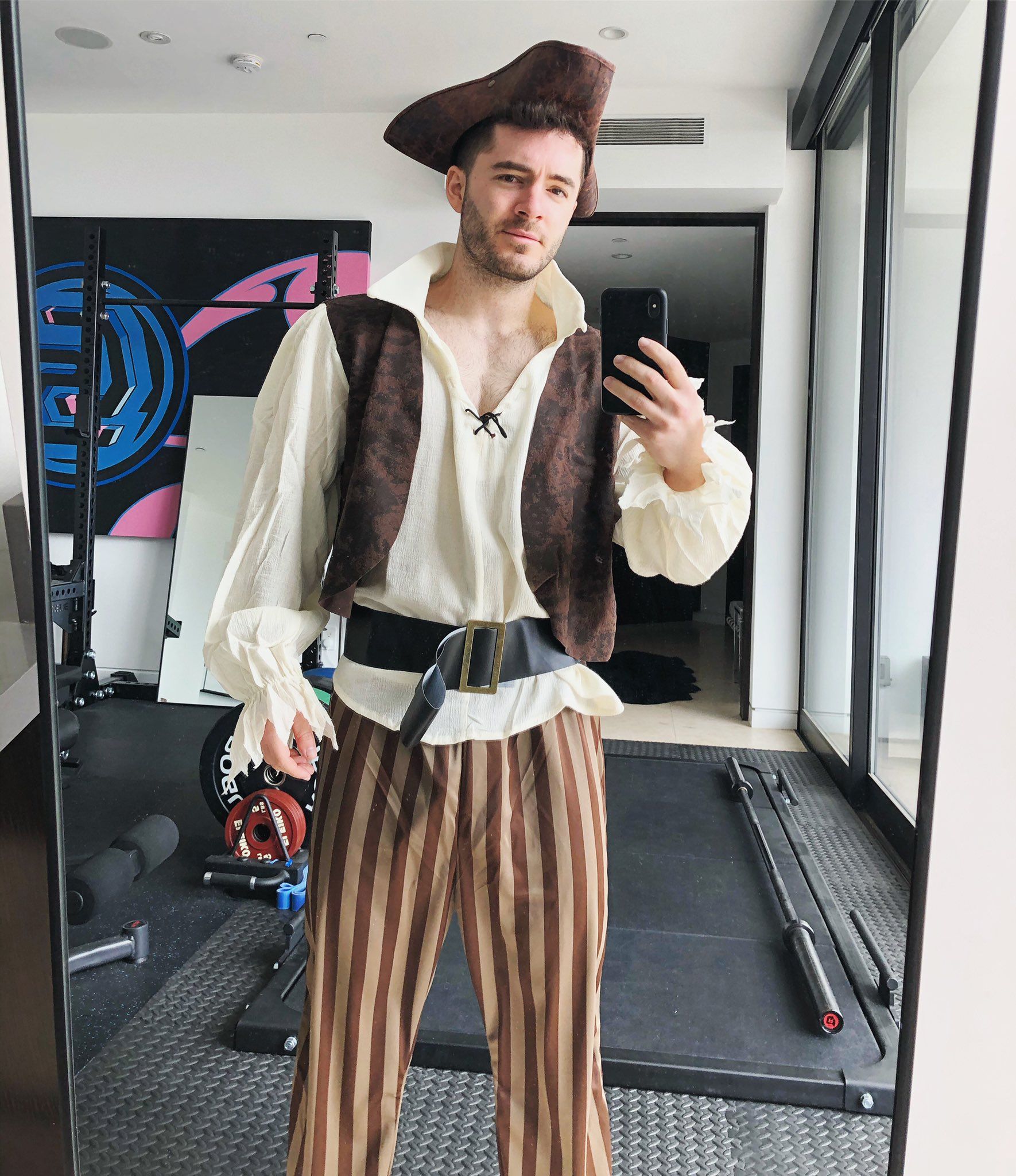 A legend of the Minecraft scene, CaptainSparklez has not lost his love for the game. Having amassed over 11 million subscribers on YouTube, CaptainSparklez is the epitome of creativity and innovation when it comes to producing regular and varied content involving the uber popular game.
If you have to learn about anything and everything regarding Minecraft, we suggest you find a CaptainSparklez video, with Jordan Maroon covering most lores and crafts in the game. CaptainSparklez may not be Maroon 5 but Maroon's fine when it comes to Minecraft.
Along with his hit YouTube channel, CaptainSparklez has 1.7 million followers on Twitch and is ever-present on lists of Minecraft streamers to watch.
9. SparkofPhoenixTV (Streaming Platform – Twitch)
A dedicated Minecraft streamer, Spark of Phoenix TV is one of the genuine non-English content creators. His Craft Attack series is popular among the young audience and his German streams have seen him acquire 600,000 followers on Twitch.
With over 1 million subscribers on YouTube, Spark of Phoenix TV's content has managed to appease his fans and viewers with his regular content. Spark of Phoenix has around 100 streaming hours on Twitch in January 2021 on Minecraft alone, which means his viewers are guaranteed content in loads and on a consistent basis.
10. BastiGHG (Streaming Platform – Twitch)
This was a tough one. BastiGHG is one of the most loved German streamers, especially in the Minecraft realm. However, there is one name greater than him, Simon Unge. We based it off on recent activity, which gave BastiGHG the edge in our list.
Talking about recent activity, BastiGHG trumps everyone on the list, with more than 110 hours of Minecraft activity streamed on his Twitch channel, which already has close to 700,000 followers. Bastian has managed to do the tedious task of being consistent on both the platforms, with the content being uploaded on a regular basis on his YouTube channel that boasts of close to 650,000 subscribers.
There were several notable names that we had to keep out for varied reasons. AriaSaki has not streamed much of Minecraft in January 2021 and was subsequently kept out of the list, despite being a loved content creator in the Minecraft scene.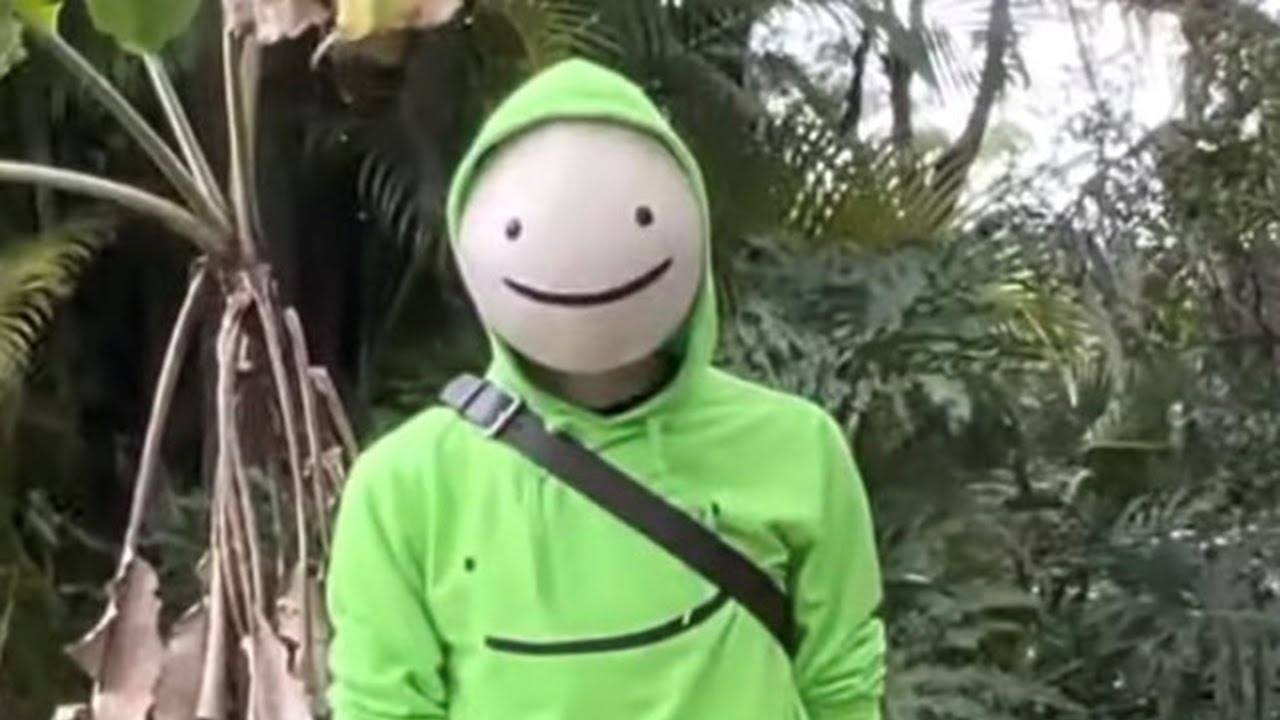 It was also a tough choice for us to keep Dream, arguably the biggest Minecraft content creator, out of this list. The faceless Minecraft player witnessed a meteoric rise in his numbers, with his YouTube channel rising from under 1 million subscribers at the start of 2020 to crossing 15 million by the end of the year.
Winner of the 2020 YouTube Streamy Awards for Gaming, Dream has also been a big reason for the rise of many Minecraft channels and streamers in 2020. Truth be told though, Dream isn't really an active streamer on Twitch, despite being followed by over 3 million users on the streaming platform. He has only streamed once in January 2021, which is far less than the other names being considered.
Which Minecraft streamer do you love watching? Did your favorite streamer make the list? Let us know in the comments below. You can also check out our compiled list of the best Android games for streaming.