BlueStacks Roundups
Top 10 Racing Games on Android You Have to Play Before The End Of 2020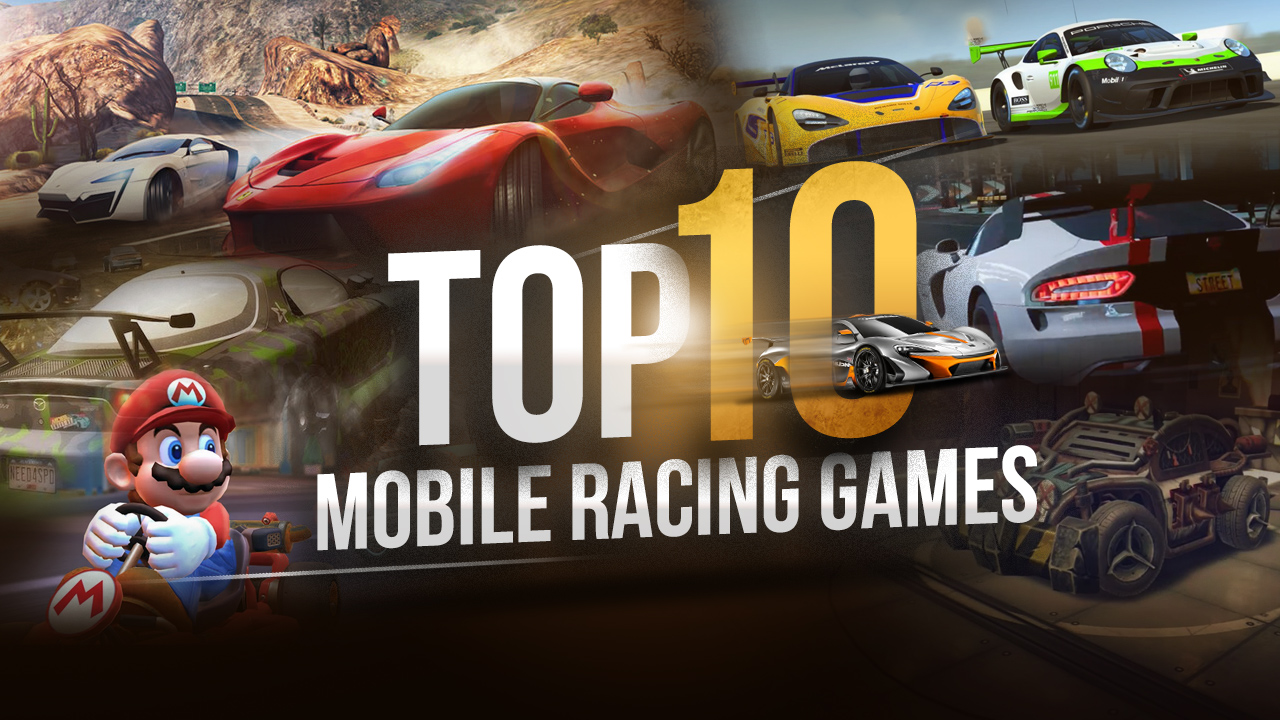 One way to get your adrenaline levels spiking is through the different exciting racing games. The "vrooming' of the cars, the car hitting the gravel, the carnage that comes with head-on collisions, etc. all make it a top genre. All these factors add to the excitement of playing these games, and you just can't seem to get enough. If you want to know the top 10 games in the racing genre? Then, keep reading.
GRID Autosport
This game is a console game on mobile. The PlayStation/Nintendo version was a big hit, and the Android version is no different. The game consumes 4 GB of memory space, which shows just the top-notch level of the game. The ultra-realistic graphics of the game is evident in the damages done to the in-game cars when they smash into obstacles.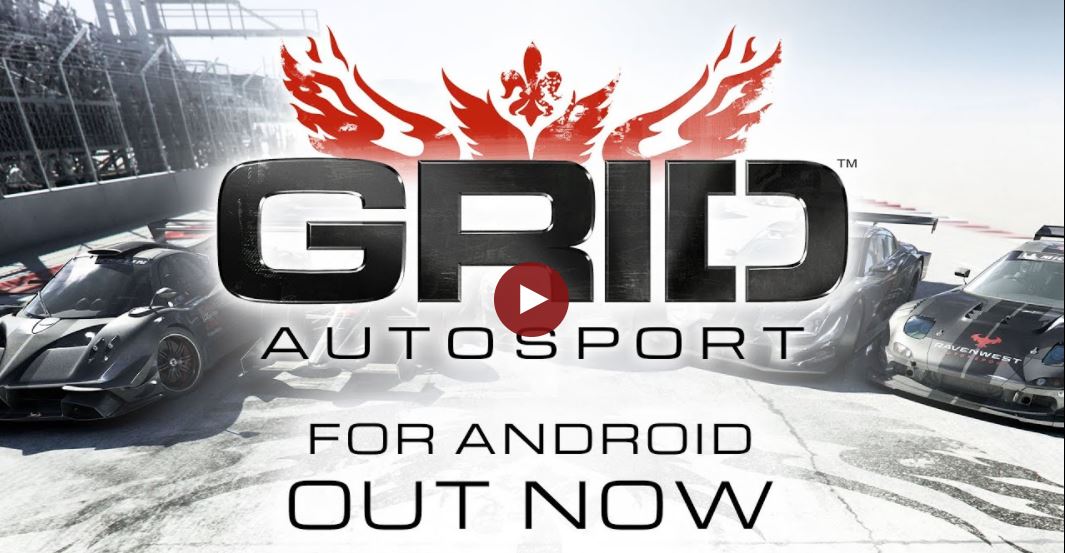 You also get all cars and modes unlocked from the start, and there's no need for accumulation of annoying in-game currencies. However, all these great features come with its downsides. The game also comes with a price tag of $10, but the game is worth every penny.
Because this game was originally made for console, it might not be as enjoyable as playing on your Android screen. In other to delve into the beautiful feel of the game further, you can play on a PC using BlueStacks.
Asphalt 9: Game of Legends
This typical arcade-style racing game ticks all boxes from the graphics to the gameplay to the ultra-realistic environment. The game is more of a season races-based game as opposed to being a story-based affair. The game functions using the default touch drive, which only allows drifting, turning, and the use of nitro. Players will have no control over acceleration and speed.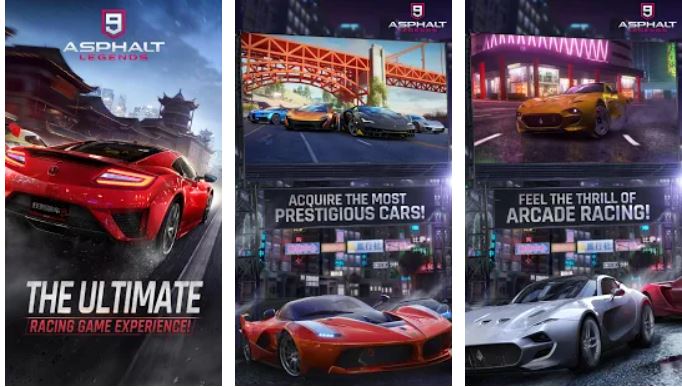 The ultra-particle reality incorporated into the game gives that touch of reality in which you can see dirt spew from the tires of your car on a dusty road, water splashing on the screen in wet environments, and so on. Overall, the game was perfectly crafted to quench your thirst for speed and quality graphics.
Real Racing 3
The game is a simulation racing game, which means it is based on getting you to feel more of reality while playing. From the beautiful graphics and the nice controls of this game, everything is just perfect. It has a simple control as you can't control the accelerator but only the brakes, the steering is controlled by tilting the phone. There are other modes of control, but they aren't really necessary.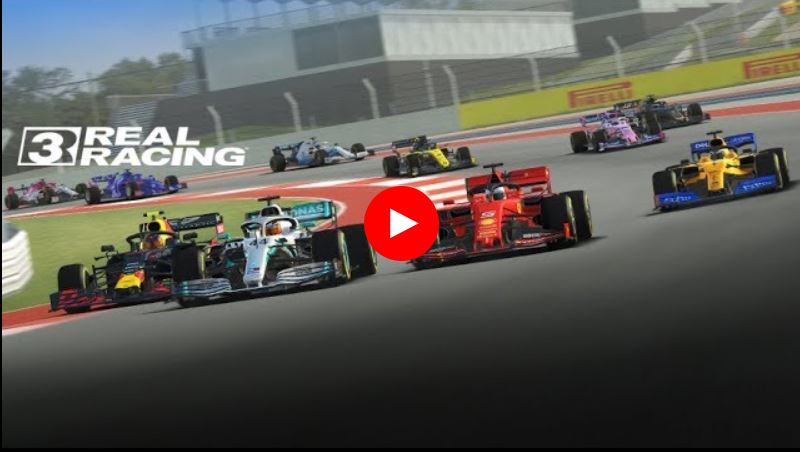 You also get premium cars from manufacturers like Porsche, BMW, Ford, and so on. You can use BlueStacks to further get a more defined view of the game on laptops and PCs
Forza Street: Tap Racing Game
This is a sequel to the previous rendition: Forza Arising. EA made the game, and definitely, you should know it will be a bit. The physics of the game is pretty sweet, and the graphics are very nice. You do not get to do much of control, though. It's almost like you're a spectator in your own racing game (which is pretty much how most racing games are). You only need to use the nitro and turn at the right times.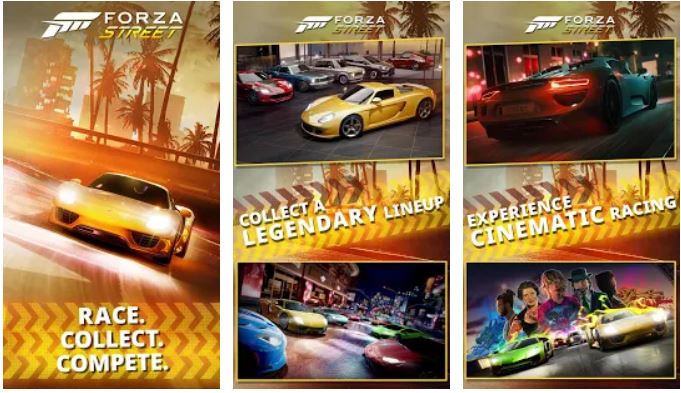 It has pretty much simplistic gameplay, but it is the ideal game if you love accumulating cars in racing games.
Asphalt 8: Airborne
This game is the second Asphalt rendition on this list, and it goes to show how good the franchise is. As the name implies, you can get up on ramps and do insane stunts with cars, and there's a nice screen cracking effect that comes with car crashes.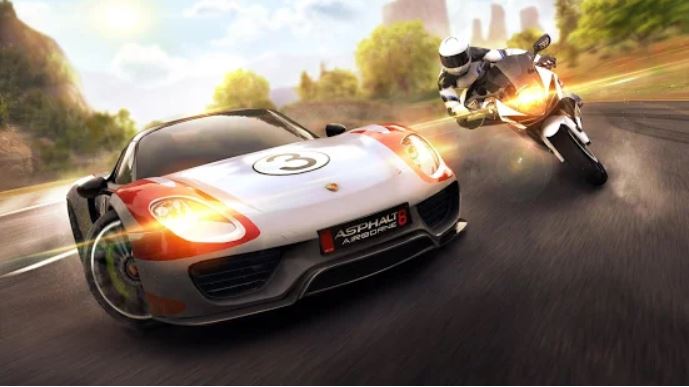 It is, however, a good game that comes as an alternative version if your device can't handle Asphalt 9.
Need for Speed: No Limits
The Need for Speed franchise has an unelaborate storyline and very nice graphics. If you just want to race and skip all the unnecessary storylines, then this is the game for you. The races are very short and are mostly not longer than a minute.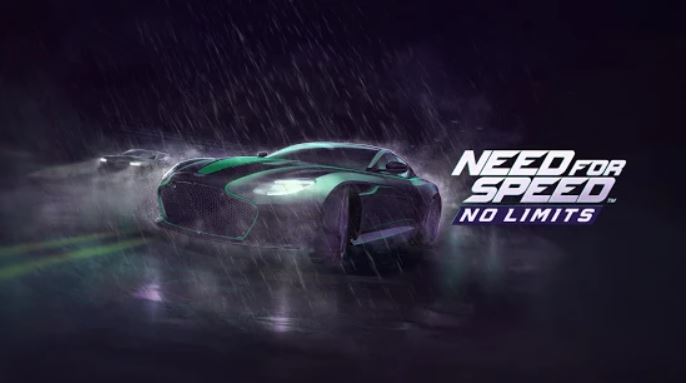 The controls are very simplistic. Players need to tap left and right to turn, swipe up to use nitro, and swipe down to drift. You do not have any control over acceleration or brakes. There is a total of 30 cars in-game, and you get to upgrade your cars by winning races, which gets your car parts.
The upgrades done on cars take a while and could be quite tiring at times as you have to wait for hours at times to get some cars ready.
Need for Speed: Most Wanted
Just as the name implies, the game involves a lot of running from cops, and you have a total of 41 cars to pick from to achieve that goal (which are bought with in-game currency, of course.) The storyline of the game involves challenging ten of the Most Wanted racers in the city of Fairhaven.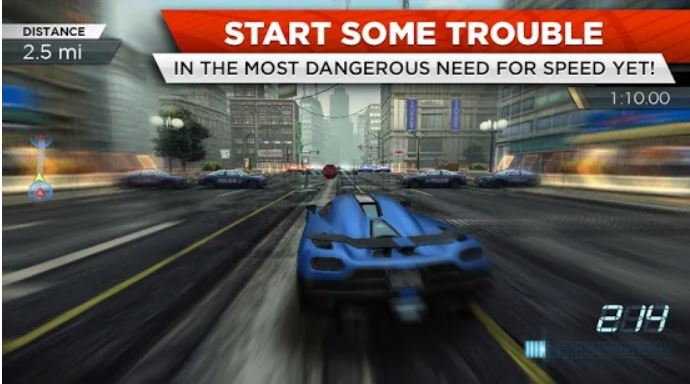 The main attractive event in the game is the multiplayer mode, which allows you to play different types of events that involve challenging and exciting tasks. Enjoy the mix of arcade and simulation inspired graphics better on BlueStacks.
Asphalt Xtreme: Rally Racing
All Asphalt games are known for their breakneck speed and the mad carnage that has become so characteristic of them. This rendition is not any different with 50+ monster cars, including Jeeps, Rally Cars, and SUVs. You get to drive through the dust, ride around canyons while wrecking carnage on other AI cars.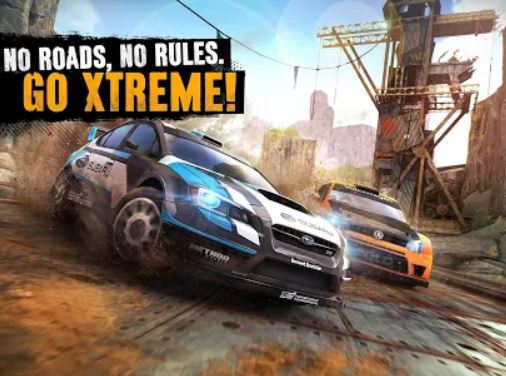 If you need a destructive racing experience, then this is the game for you.
caRRage
This is a typical arcade game set in an apocalyptic universe with the cars taking a sort of the 'Death Race' movie appearance with some cars having spikes and blades as adornments. Well, from the name, this game is the carnage of cars as there are missile shooting and combat skills displayed between players, all trying to destroy each other.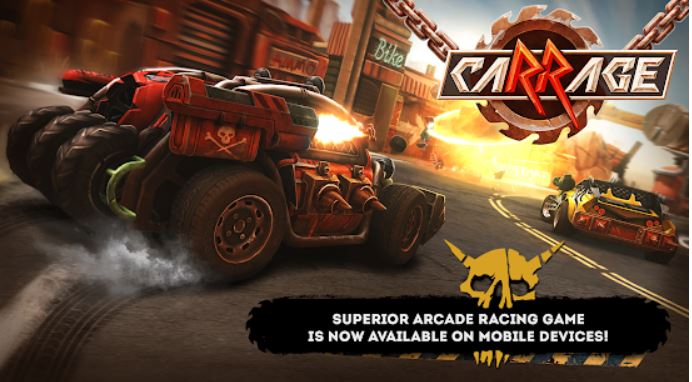 It has good graphics, and there's a total of 10 cars to race with, and you can get upgrades and ammunitions for your cars. It is a budget size racing game with a size of 250 MB. To enjoy the aerial view of the game better, BlueStacks is a very good choice for you.
Mario Kart Tour
This racing game gives that retro feel to racing and makes you reminisce about the Mario games on Sega and the likes. The graphics are pretty much basic, and you get red shells power-ups as nitro boosts and banana peels, which slow you down when racing (try avoiding those!).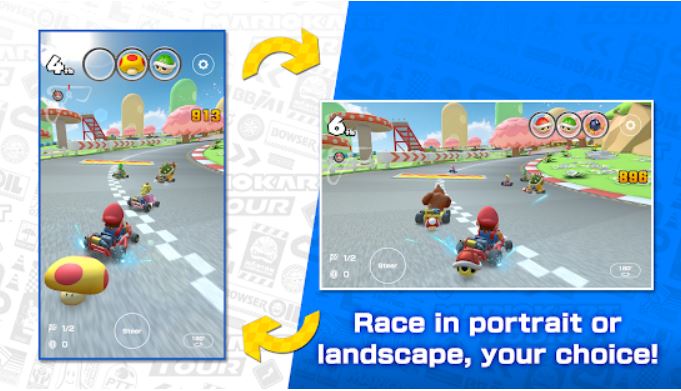 The controls are also pretty much simplistic, which you just swipe left or right or turn. The game is pretty much basic, but it's okay to just help pass time or just eliminate boredom.