BlueStacks Roundups
Top 10 Android Games We Are Thankful For In 2019

2019 is coming to an end and we have played many games on BlueStacks throughout the year. But we will continue to remember only some of them in 2020: These are games that we really enjoyed playing and are grateful to the developers. If you would like to refresh your memories before the start of 2020 and during the Thanksgiving holiday, you can use the list below: We share with you 10 games we are thankful for in this year.
1. Call of Duty Mobile
What's Special: Fast & fun combat, amazing performance
BlueStacks Advantage: UHD Resolution, Smart Controls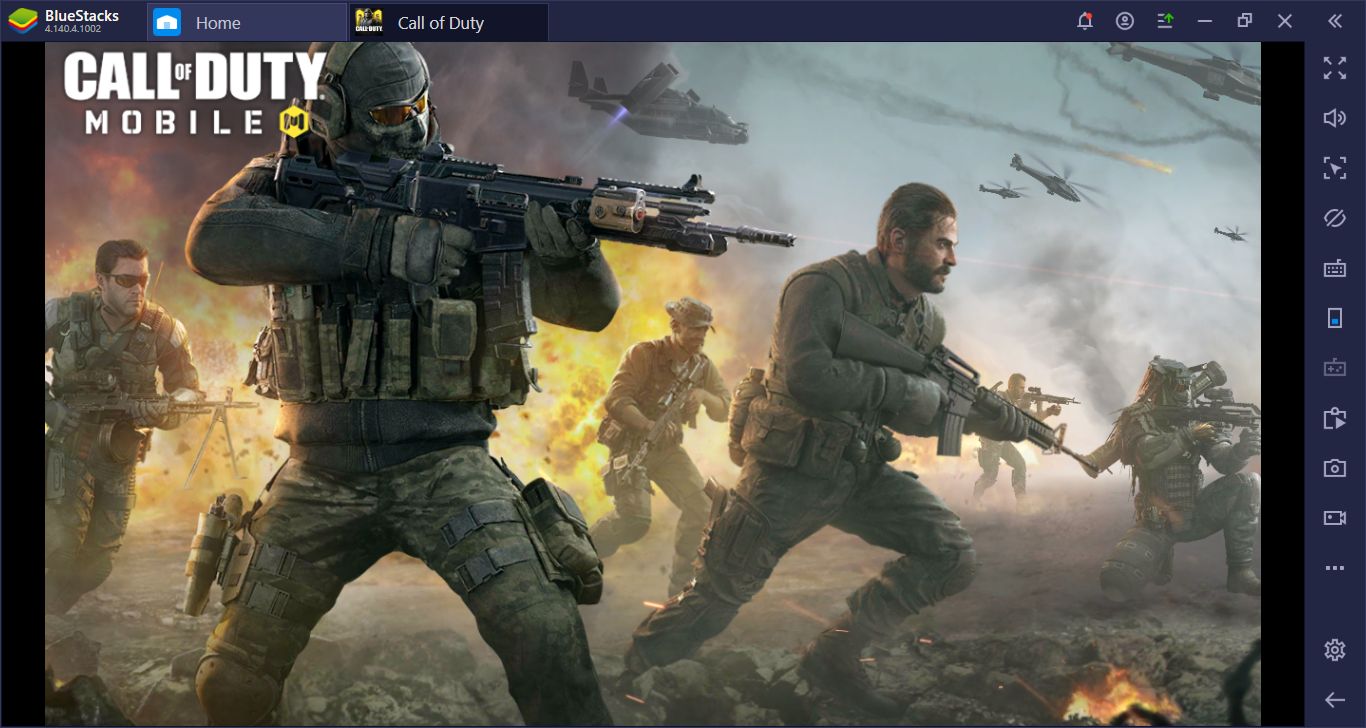 The mobile version of Call of Duty is developed by the same company that gave us PUBG Mobile. However, unlike PUBG, it has no performance problems – even on netbooks, it will run without a stutter. Moreover, it will offer much better graphics quality. And with BlueStacks, you can enjoy those visuals with UHD resolution. Moreover, you can gain a combat advantage with smart controls: BlueStacks will enable or disable the "Shooting Mode" automatically during gameplay, improving response time and enhancing the gaming experience.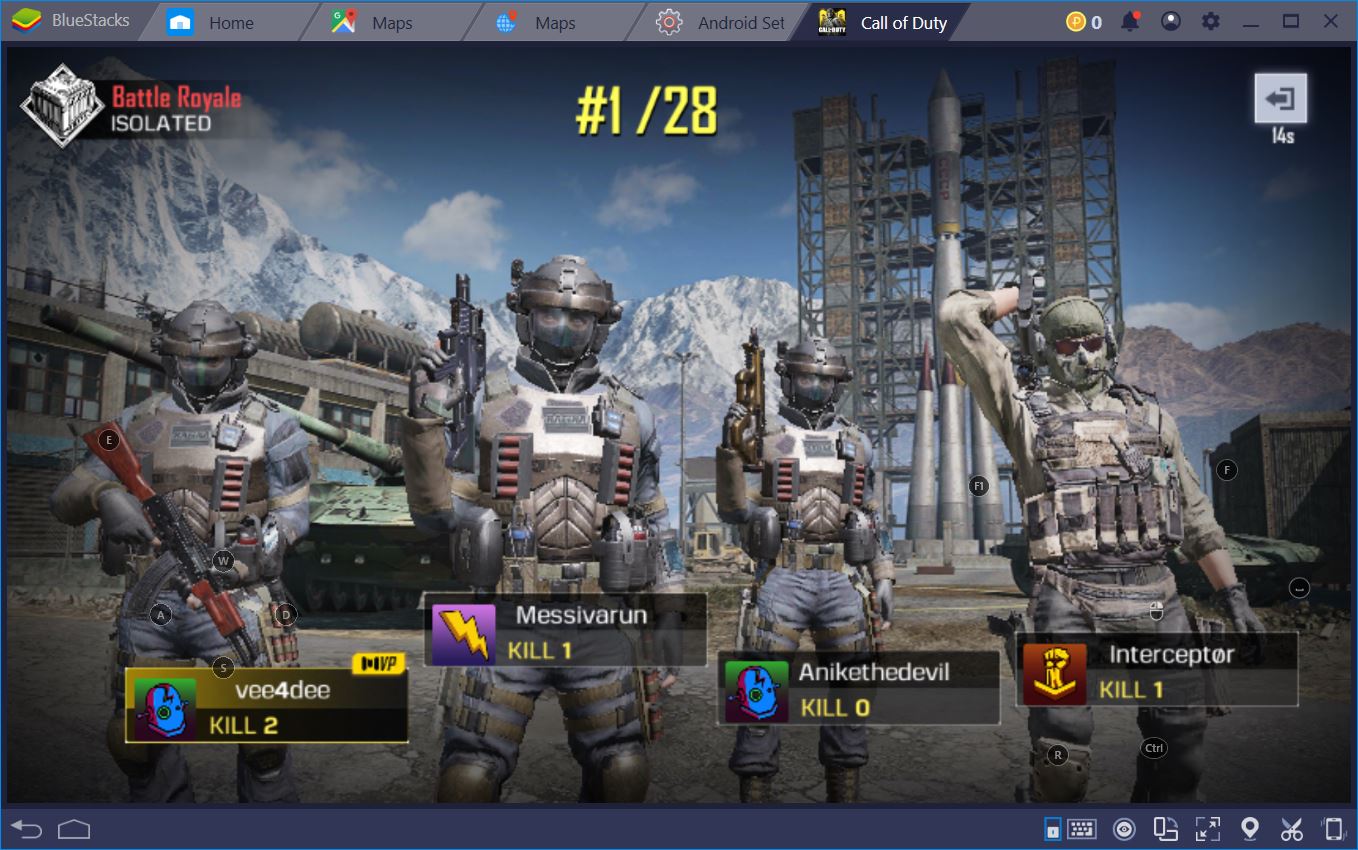 2. The King of Fighters ALLSTAR
What's Special: Combines gacha mechanics with good old KoS fighting style
BlueStacks Advantage: Easy reroll, personal control scheme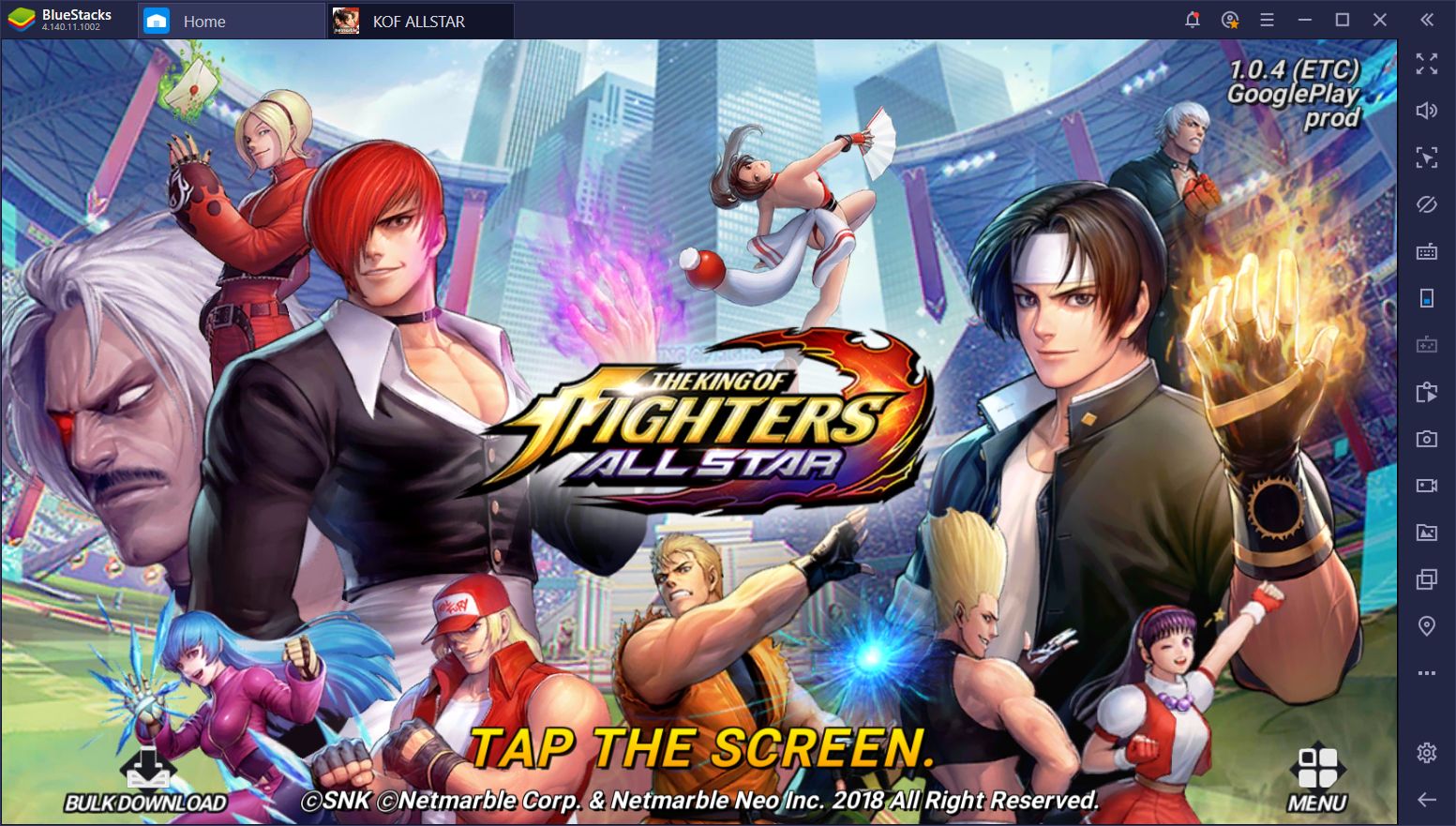 Some of our team members are 40+ years old and even they remember playing King of Fighters in arcade saloons – we are talking about a legend here. Collect KoS characters with gacha mechanics, unlock their skills, and beat your opponents in style – that's pretty much the sum of it. You can start playing with the best characters with our Multi-Instance feature: Just keep rerolling until you get the most powerful fighters. And if you want to use that old arcade controls, you can easily do so with our Keymap Tool, by creating a personal control scheme.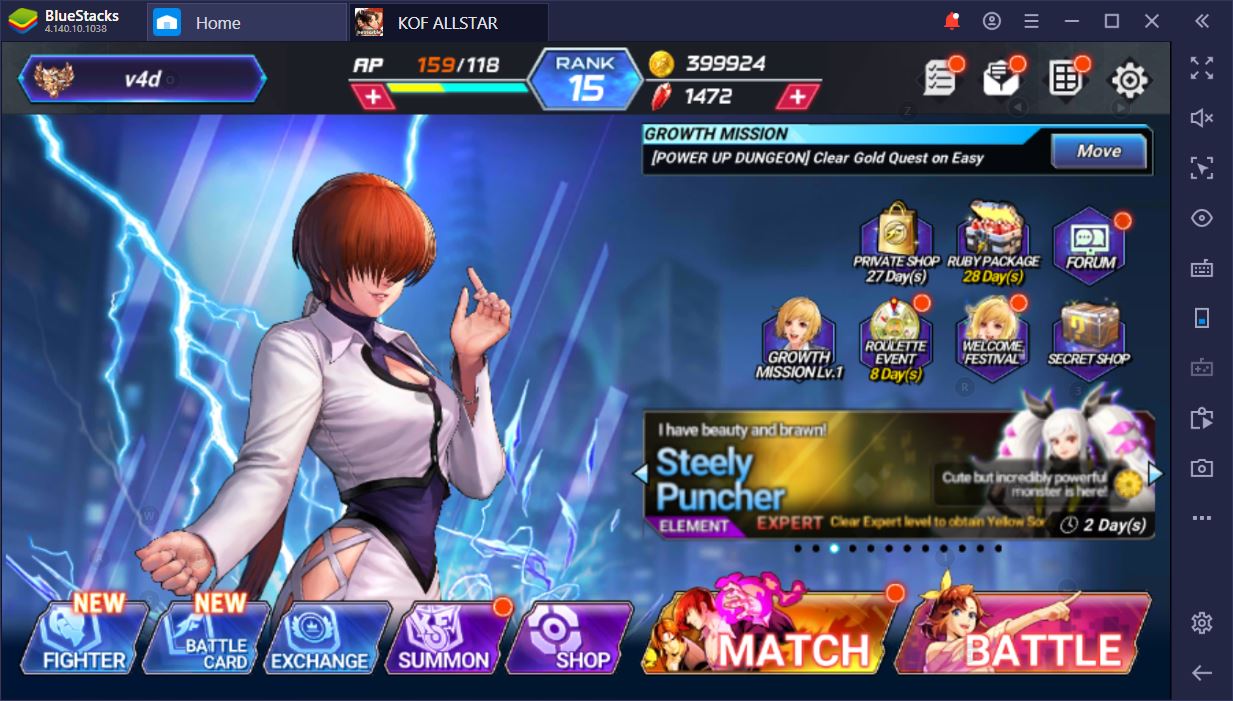 3. Saint Seiya Awakening
What's Special: Based on Masami Kurumada's Saint Seiya universe
BlueStacks Advantage: Easier grinding with Macro Recorder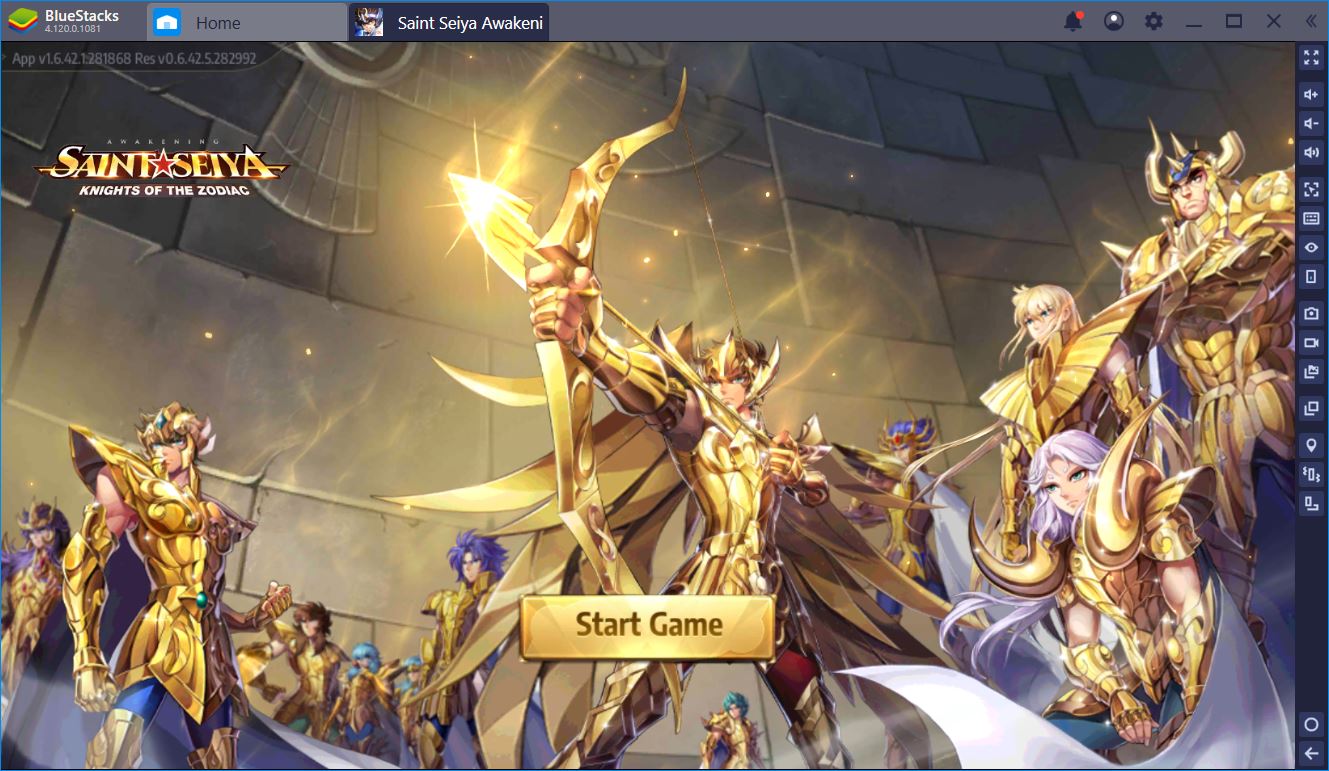 The universe of Saint Seiya is big: It contains six movies, four different anime series, and thousands of manga magazines. Awakening is the first mobile game that is based on this universe, and it does an amazing job: Hundreds of heroes to collect, innovative turn-based combat mechanics, PvP battles, a really interesting story to follow, and, of course, heavy grinding to empower your characters. Well, you can ease grinding with the Macro Recorder feature of BlueStacks: Find the best skill combo to use, record it, and use forever by pressing a single key. Or, simply download & import one of our scripts. In any case, you can be sure that grinding will become very easy with macros.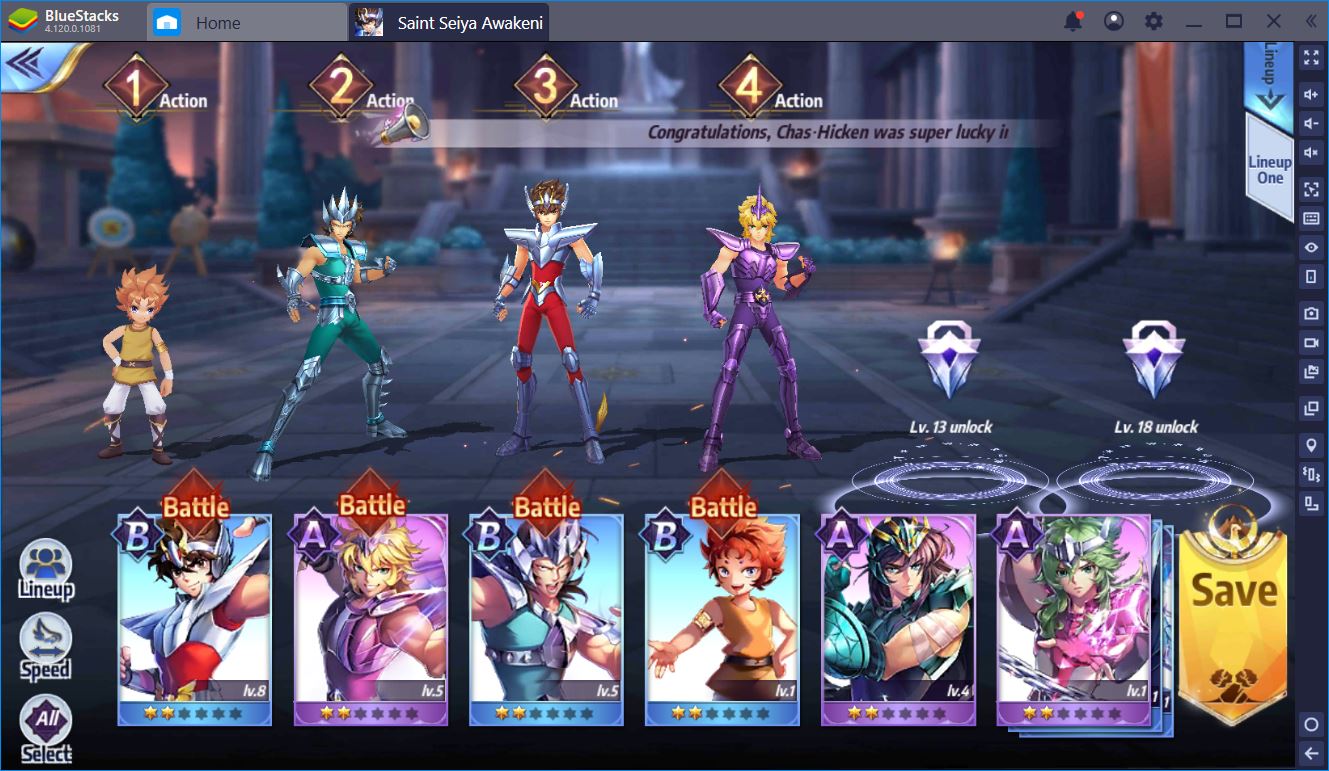 4. AFK Arena

What's Special: Literally plays itself, even when you are offline
BlueStacks Advantage: Create the best party with multi instances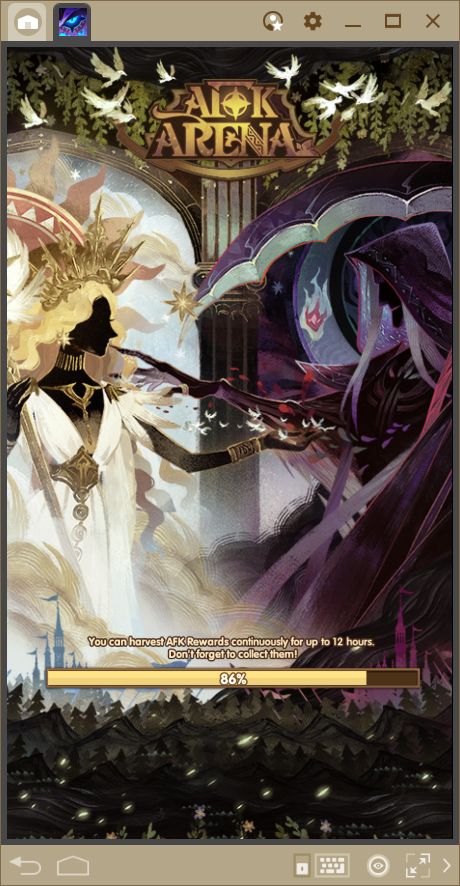 If you are a casual player, you already know about AFK Arena: It is an RPG game where your heroes continue to "grind" even when you are offline. Basically, the game keeps playing itself and lets you focus on character development, instead of XP points. You are not "left behind" just because you don't have time to play the game 7/24: Even casual gamblers who launch the game for 10-15 minutes a day can accomplish something. AFK Arena supports "burrowing" heroes from your friends too, in order to create a stronger party. With BlueStacks Multi-Instance feature, you can be your own "friend": Create a couple of instances, let the game play itself almost automatically, and borrow heroes from each instance to form the perfect party: Yes, it is that easy.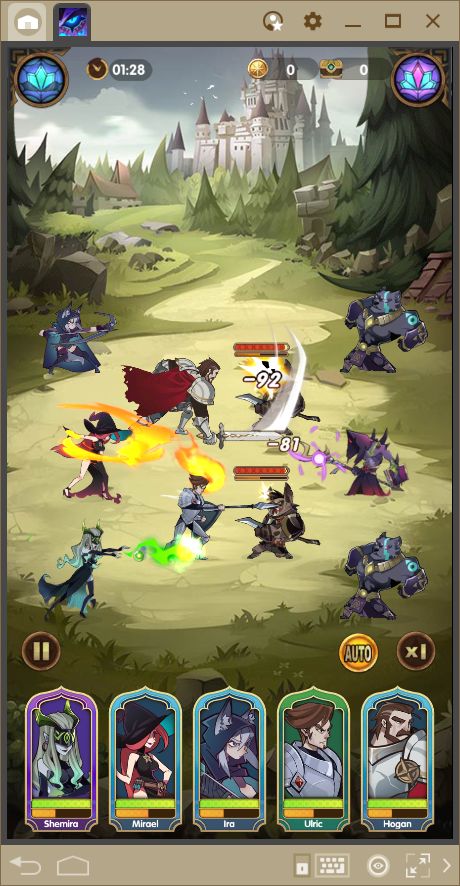 5. State of Survival

What's Special: Zombie apocalypse. Survival. Did we say zombies?
BlueStacks Advantage: Become a one-man army with the Multi-Instance sync feature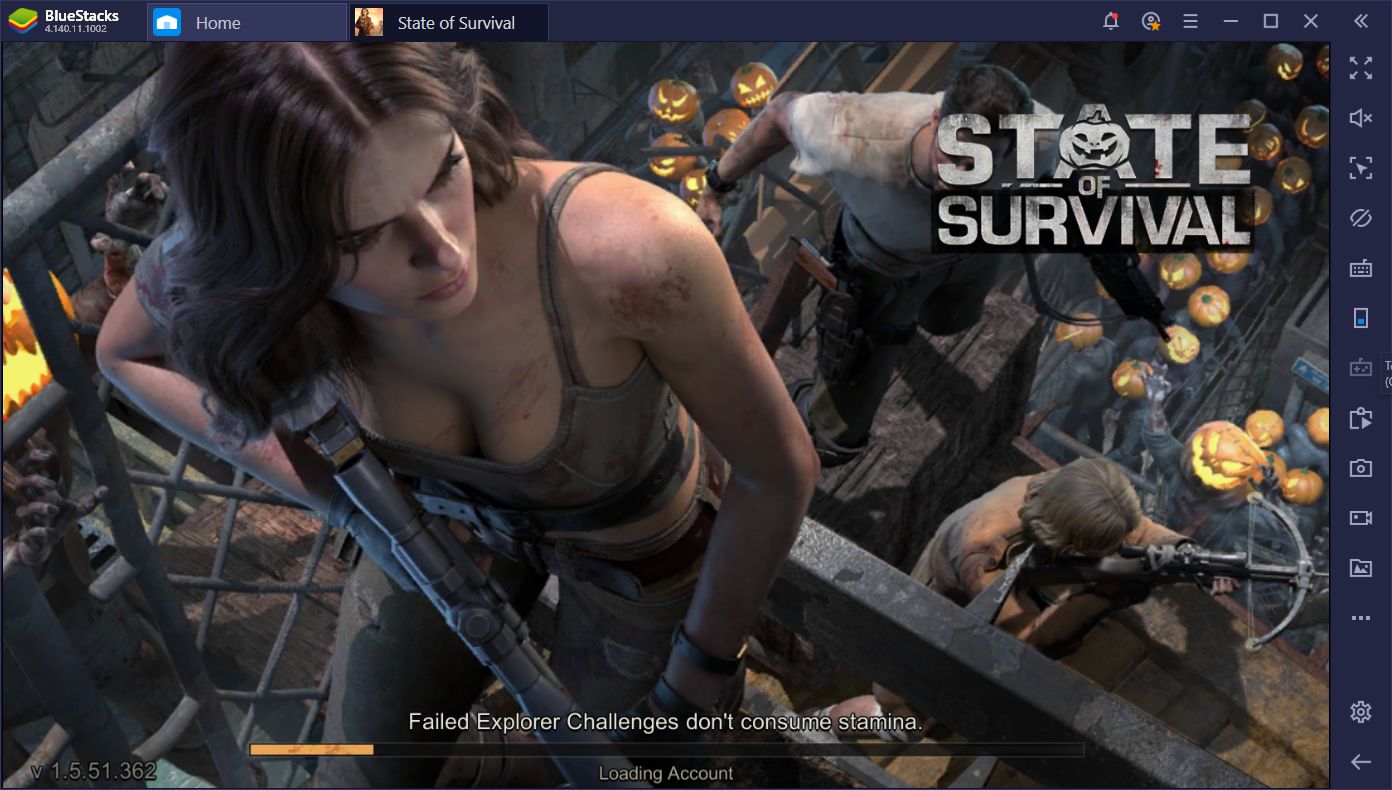 We have a soft spot for zombies and we admit that some of us are patiently waiting for that glorious outbreak to happen. It will happen. Until that day comes, State of Survival is the next best thing: It combines RTS & conquest game mechanics and offers us a chance to rebuild the civilization once again. Moreover, we get to kill zombies, which is enough reason for us to start playing. Settlements can help each other in State of Survival, and with the BlueStacks Multi-Instance feature, you can create as many settlements as you want. More importantly, you can repeat all your actions in all of your instances: Our sync feature will "record" your actions in one instance and "repeat" them in others. If you construct a building in Instance A, it will be constructed on all the rest of your instances. Basically, you get a powerful multi-boxing tool that will help you to stay alive in this post-apocalyptic world.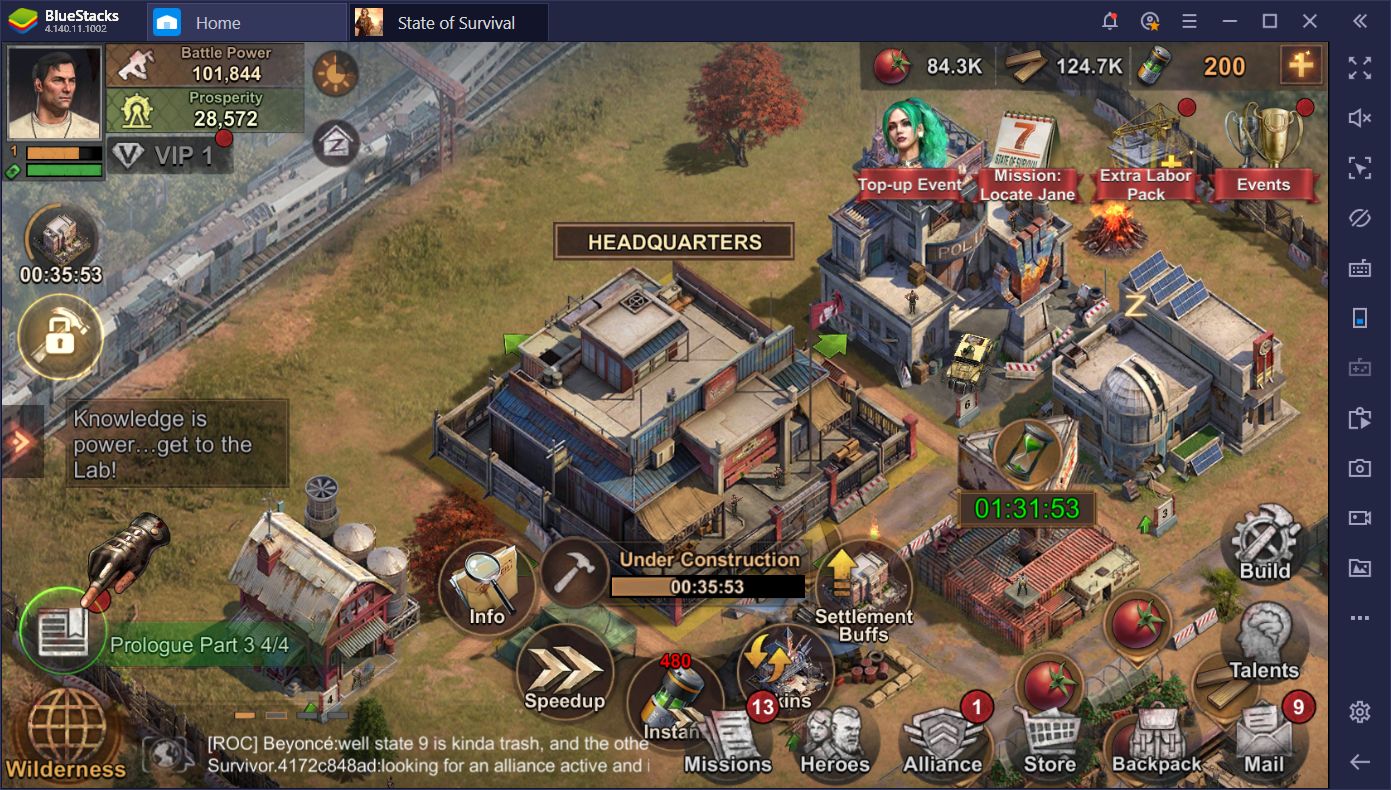 6. Bleach Mobile 3D
What's Special: Bleach universe on mobile, semi-open world
BlueStacks Advantage: Automate everything with scripts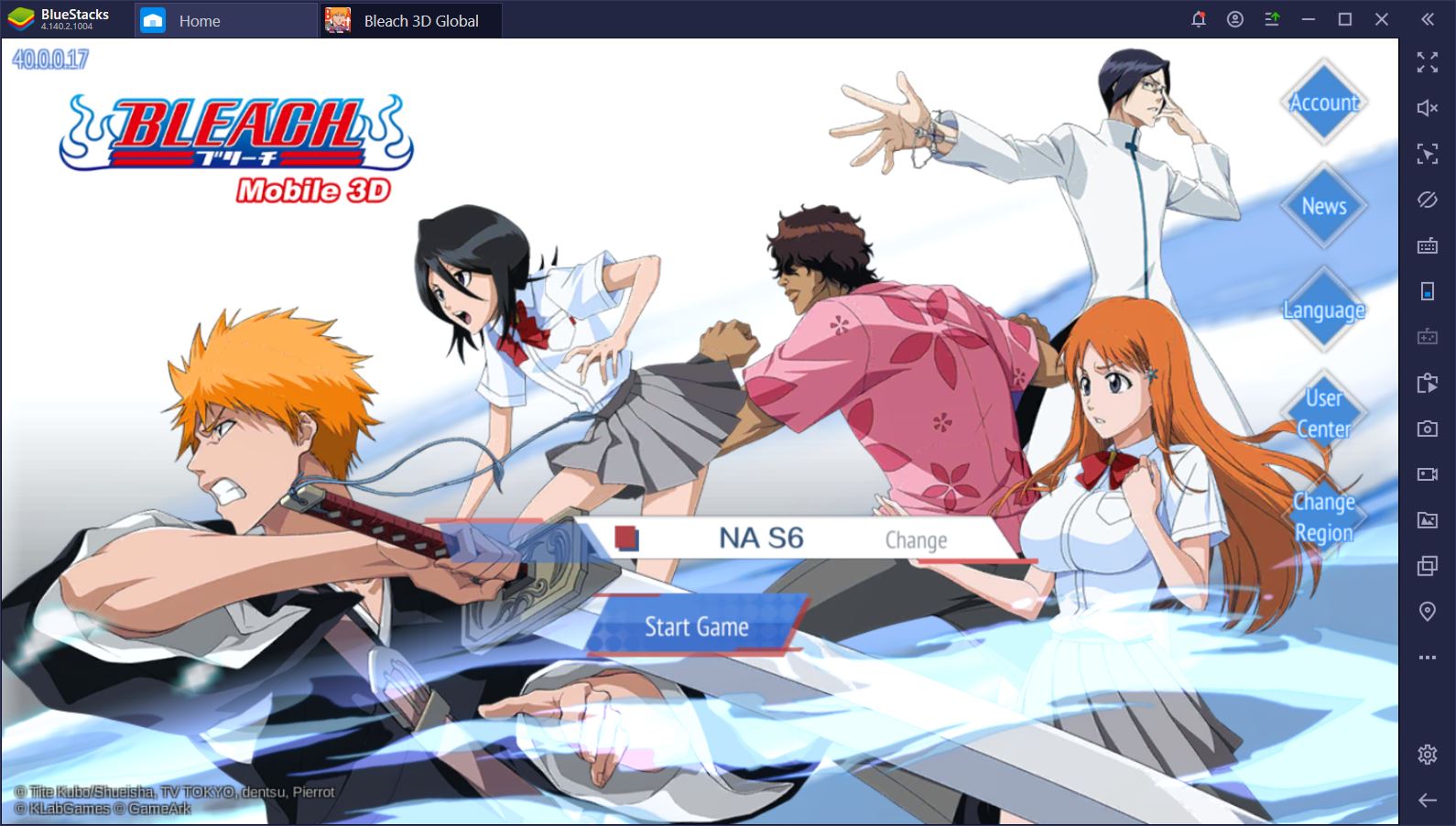 Bleach Mobile 3D is based on the famous universe with the same name, and it is not your standard gacha game. It offers a semi-open world to explore, dozens of different game modes, and ARPG combat mechanics – yes, it really is the complete package and you should definitely try it, especially if you are looking for a new action-RPG to play. The disadvantage of being a game with many mods is, doing something takes a lot of time and requires too many clicks: Entering the "weapon skill" screen, for example, takes more than 4 clicks. Well, you can automate all these clicks (and any other thing in the game, including combat) with BlueStacks scripts. You can also use this feature to bind multiple abilities that go well together and create battle combos. Scripts will let you automate everything and let you save time.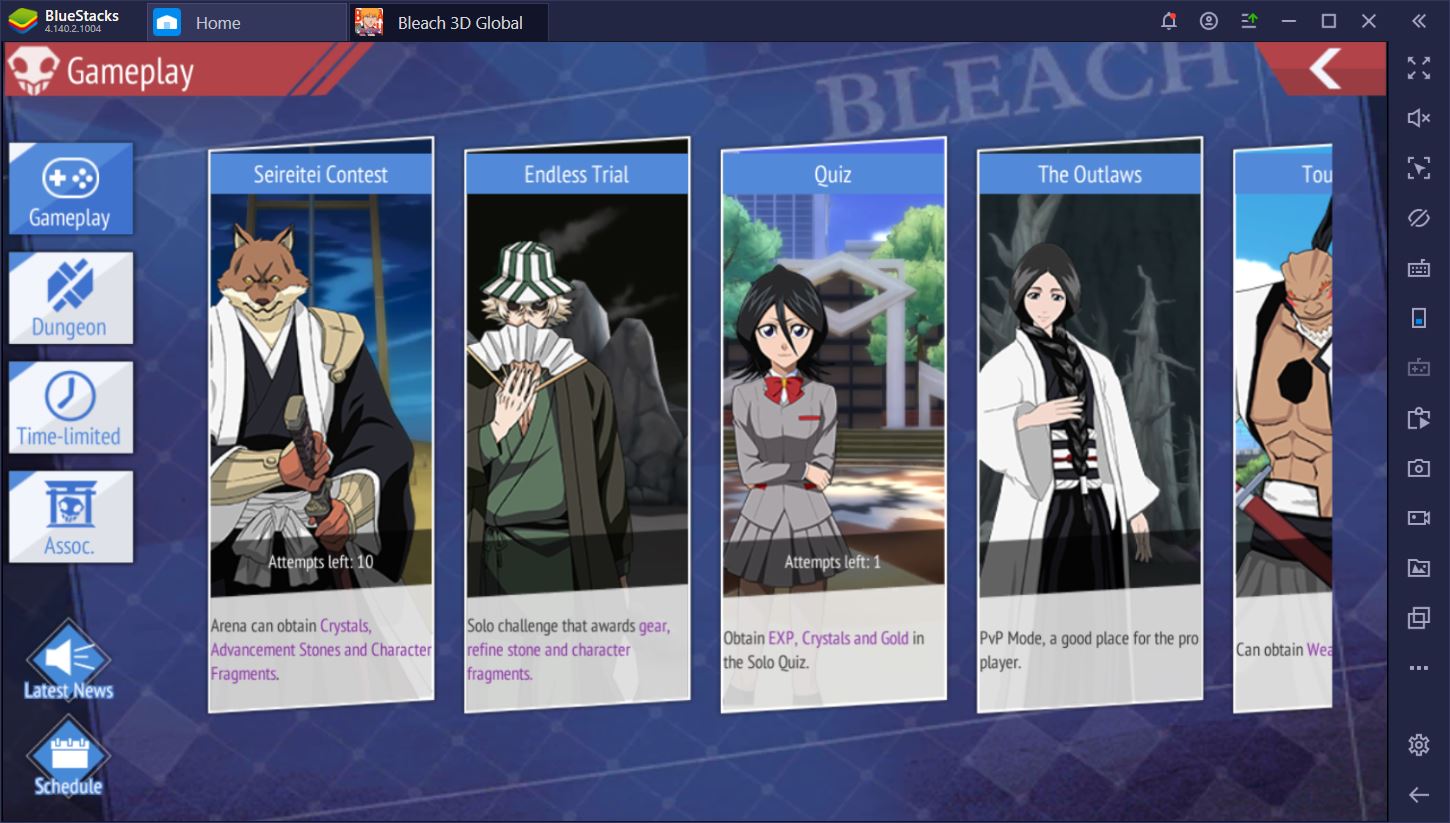 7. Azur Lane

What's Special: 2D shooter + RPG mechanics
BlueStacks Advantage: Infinite rerolls in the beginning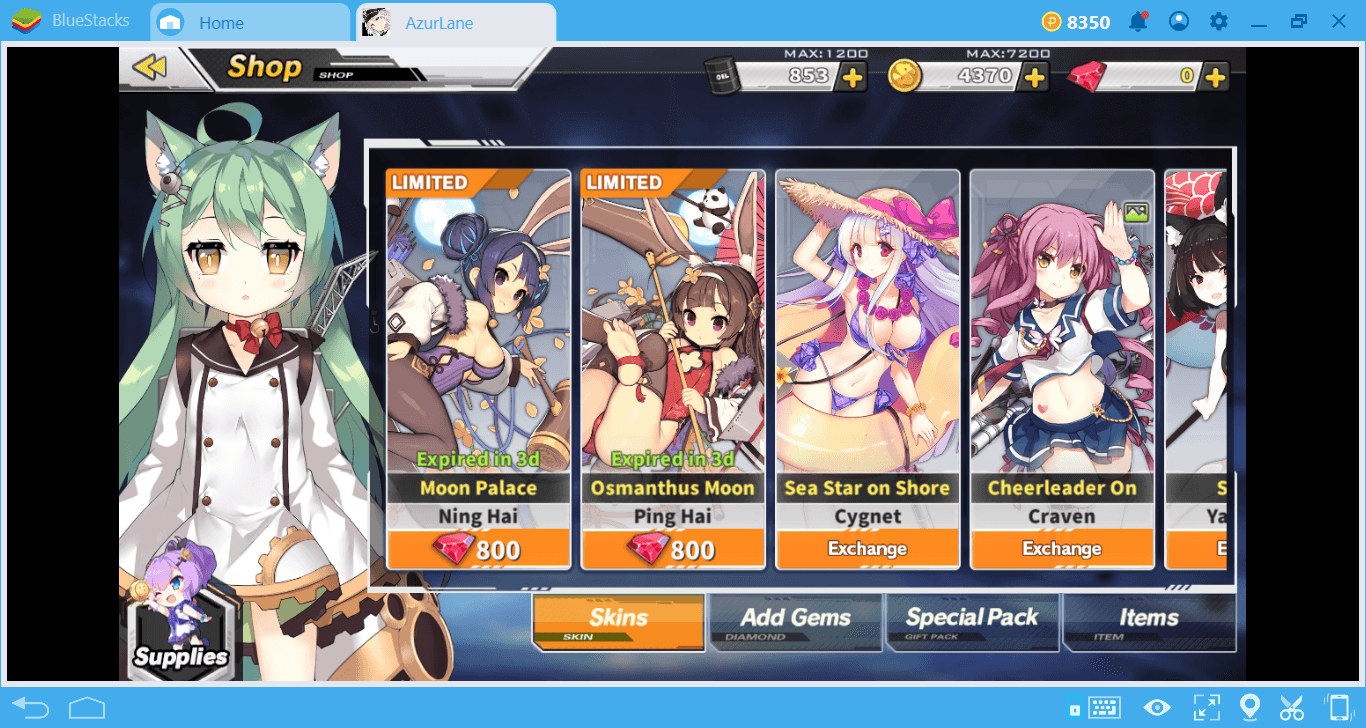 The 2d shooter and RPG mechanics seem odd choices to come together, but Azur Lane does it successfully: In the RPG part of the game you develop your ships, and in the 2D shooter part you destroy your enemies. Like every gacha game, you have to make lots of summons to find the best characters and you are allowed to make a free summon at the beginning of the game. The results are completely random: You can get a very strong or worthless ship. But it doesn't matter what the result is – with BlueStacks Multi Instance, you can create as many instances as you want, repeat this free summon until you get the best possible results, and start the game with the most powerful ships.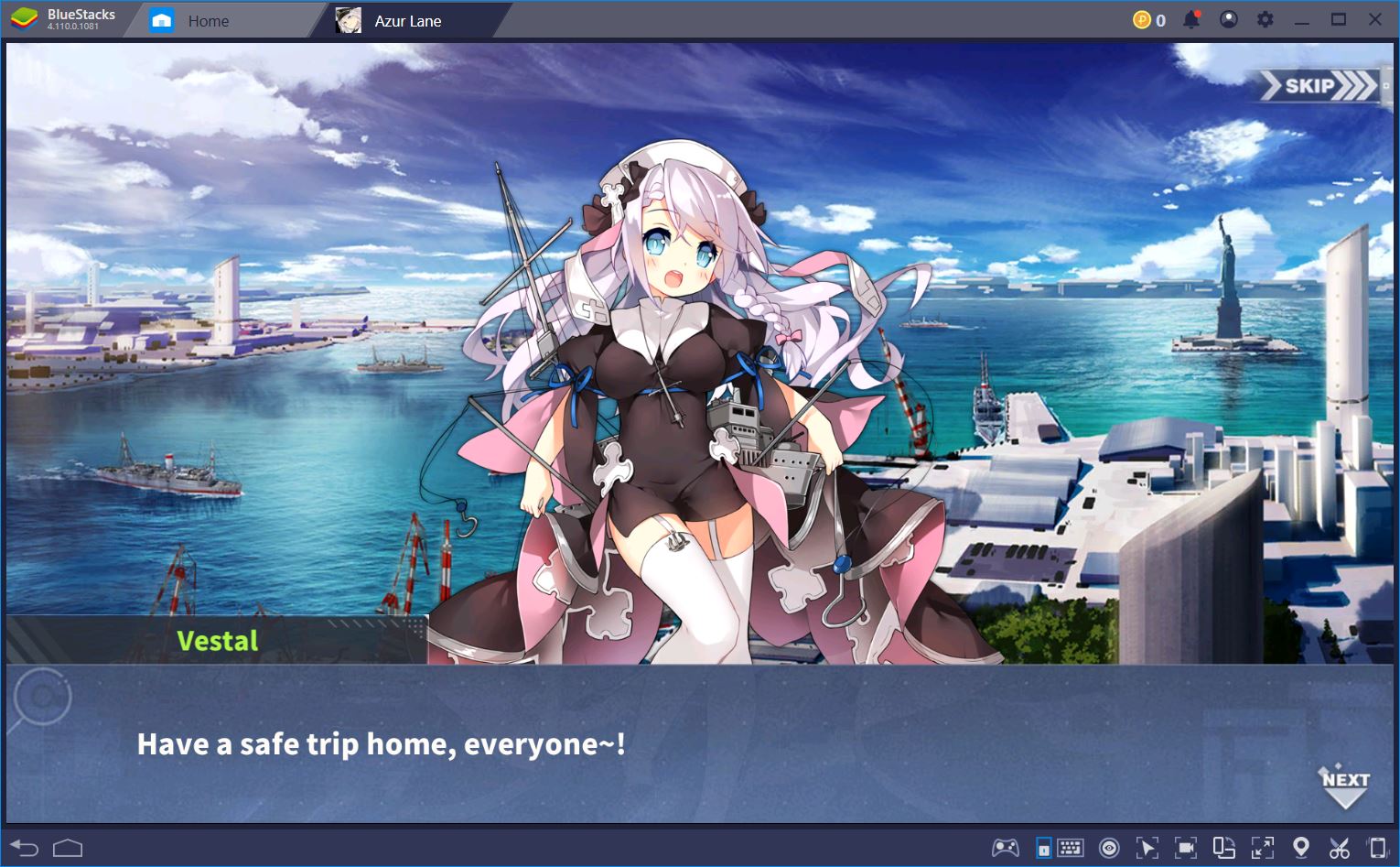 8. American Dad! Apocalypse Soon

What's Special: American Dad characters, alien invasion, and… well, what more do you want?
BlueStacks Advantage: Gather resources automatically with Macro Recorder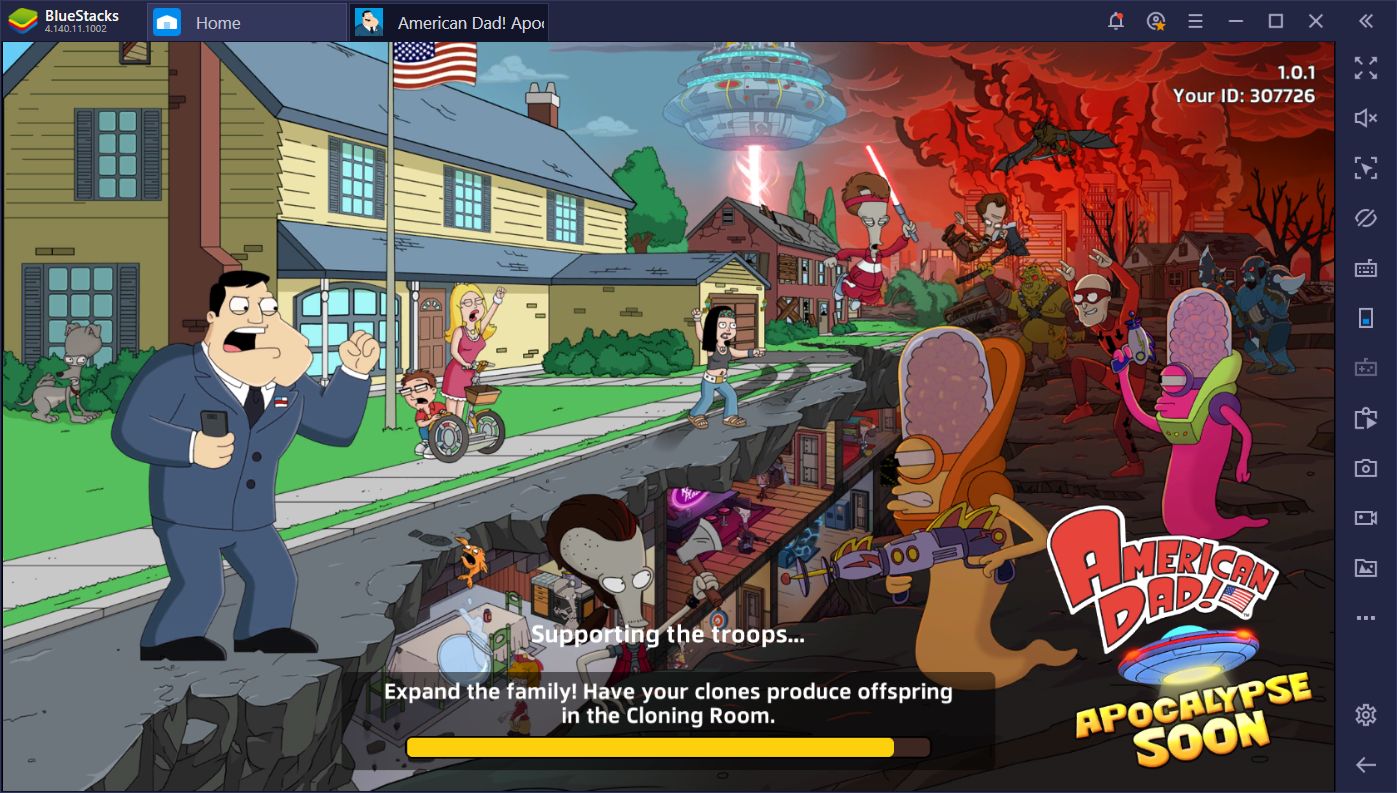 Our good old world is invaded by aliens and as a true patriot, you need to hide in your bunker until some other patriot deals with this invasion. And by bunker, we mean the basement of your home: Your bunker-buddies will be Stan, Roger, and other characters from the American Dad TV show. If you played a shelter game before, you know how hard and boring it is to collect resources. This is also the case for American Dad, Apocalypse Soon but you have an advantage: With the Macro Recorder feature, you can automate every step of this process. Collect your resources once, record this action, and assign a key. In the future, pressing that key will repeat all of your actions – there will be no need to do this "manually".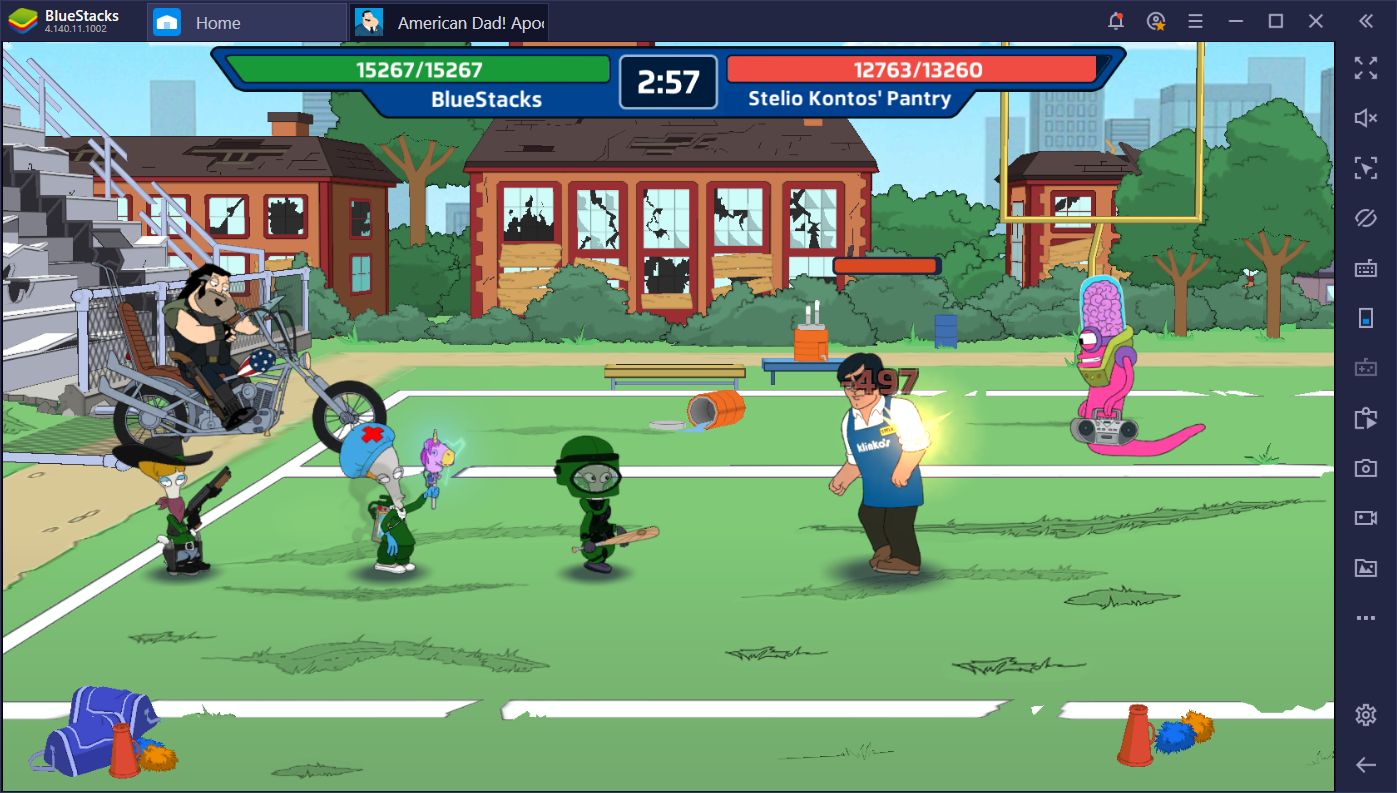 9. Tales of Wind

What's Special: Unique classes, plenty of game modes, strategic customization
BlueStacks Advantage: Increase the efficiency of the auto-play feature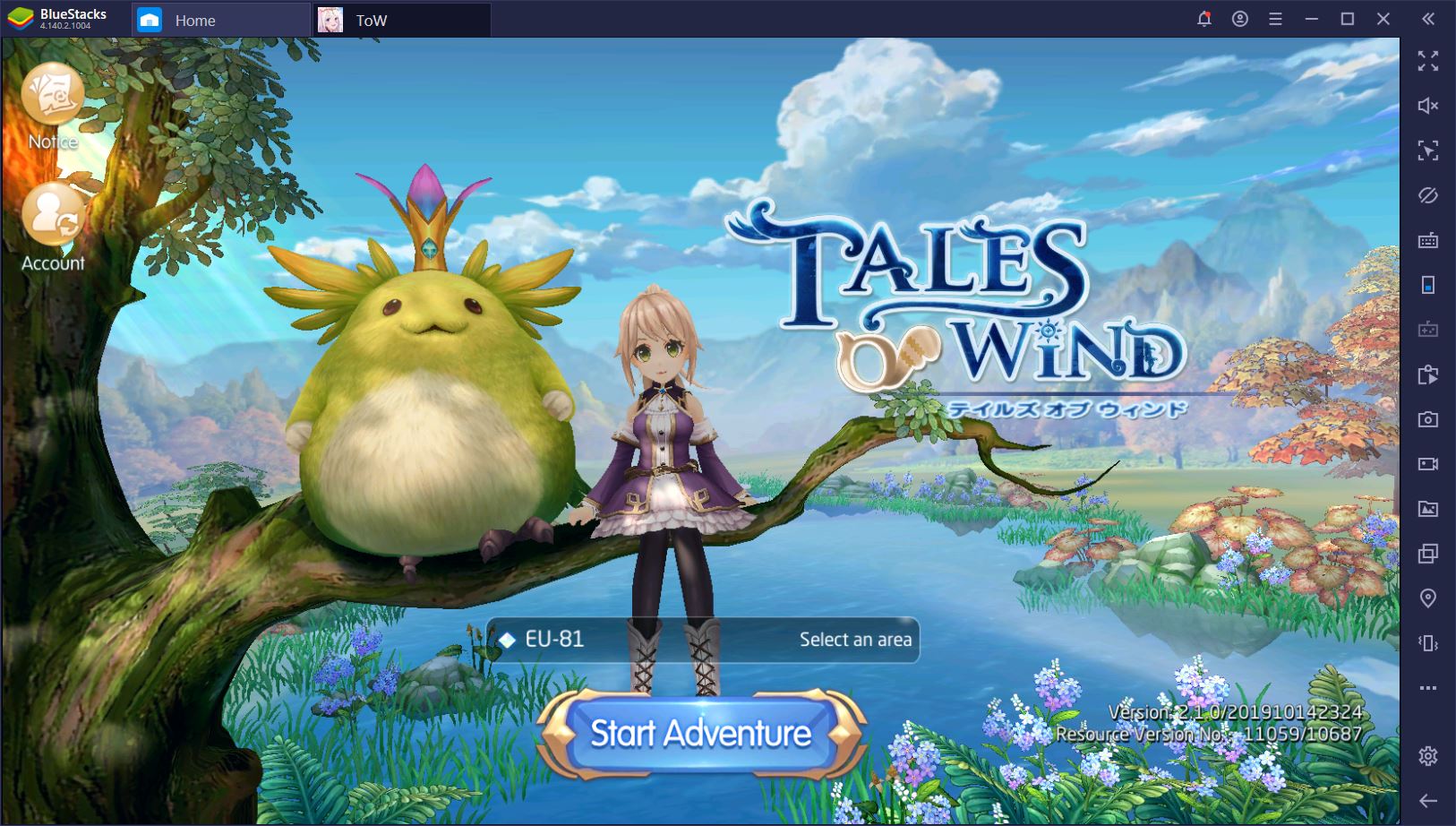 Tales of Wind is not your usual ARPG: You don't become level 100 within an hour and the combat does not feel like a joke. Leveling actually takes time, combat requires paying attention, and you need to take strategic decisions about your battle skills, in order to defeat tough enemies. There are also lots of different game modes and unique classes – Tales of Wind is as "serious" as Lineage II but it looks much cuter. Like any other ARPG, it has an auto-play feature but we cannot say that it is efficient: By default, this feature just activates your skills automatically when they come out of cooldown. However, it is possible to use your skills in certain order to make them more powerful – this is called creating a combo. While the auto-play feature does not support this, BlueStacks does: Use our Macro Recorder to record all of your combos and repeat them as long as you want.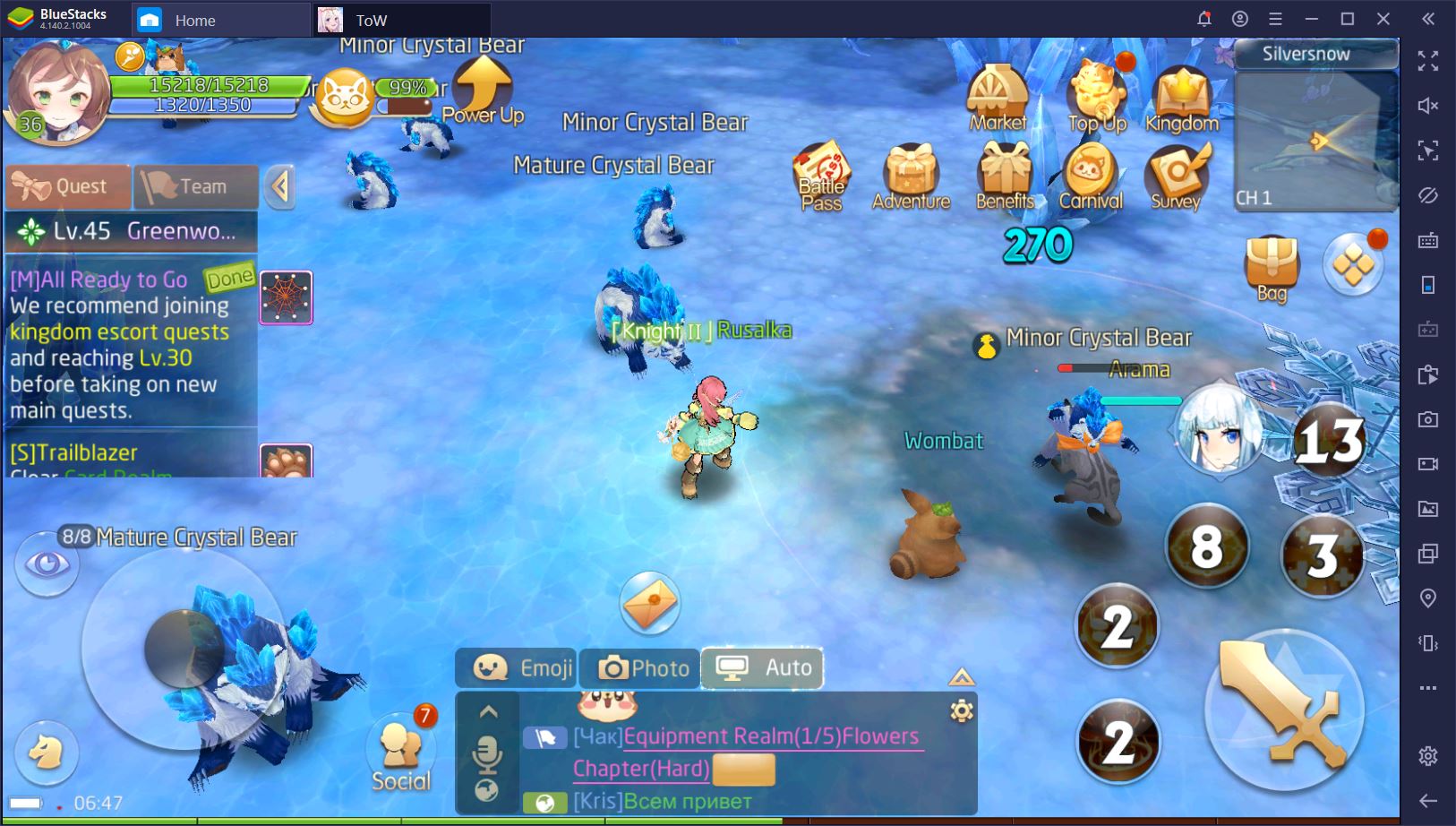 10. West Game

What's Special: Unique theme and refined conquest mechanics
BlueStacks Advantage: Streamline the gameplay with Keymap Tool

How does it sound to build and manage a colony in the Wild West? We've done the same in worlds filled with zombies, dragons, robots, and other dangers, but no one has ever thought of using the Wild West. Well, there is no such shortage anymore: West Game offers refined conquest mechanics and a unique theme that gives you the chance to dominate entire America. Construct buildings, train soldiers, grow your colony, and fight against other players: All the things you are used to seeing in conquest games are available in this game too. But for the same reason, the general problems of conquest games apply to West Game too: For example, doing even the simplest thing requires making a lot of clicks. Luckily, you can easily get around this problem and streamline the gameplay with our Keymap tool: Assign a tap spot to each button on the interface and associate it with a keyboard key. You no longer have to use your mouse: You can easily navigate through the menus using the assigned keys.