Game Guides
Age of Frostfall Tier List - The Best and Worst Heroes in the Game (Updated March 2023)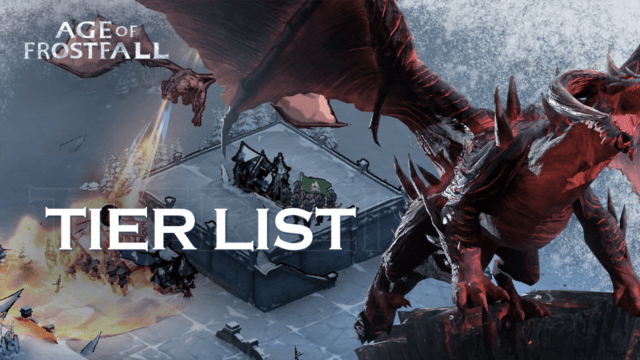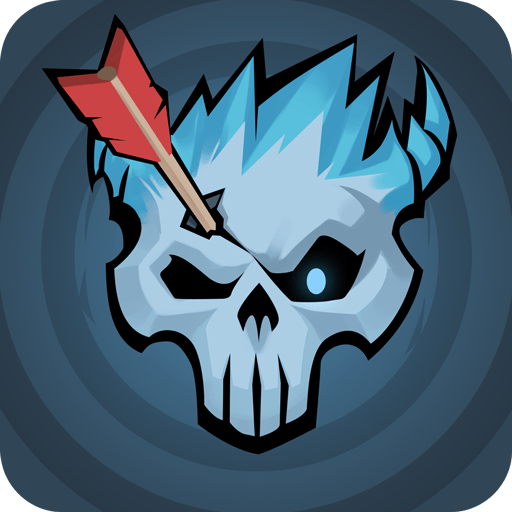 As a strategy game with gacha elements, Age of Frostfall has a large roster of recruitable characters that you can collect and deploy in combat. Your choice of characters will, in great part, determine your success on the battlefield, mainly because they each have different stats and skill sets, which makes them suited for a variety of purposes in combat. As such, it's not uncommon for players to unlock and recruit the best Age of Frostfall characters when building their own teams.
Best Age of Frostfall Tier List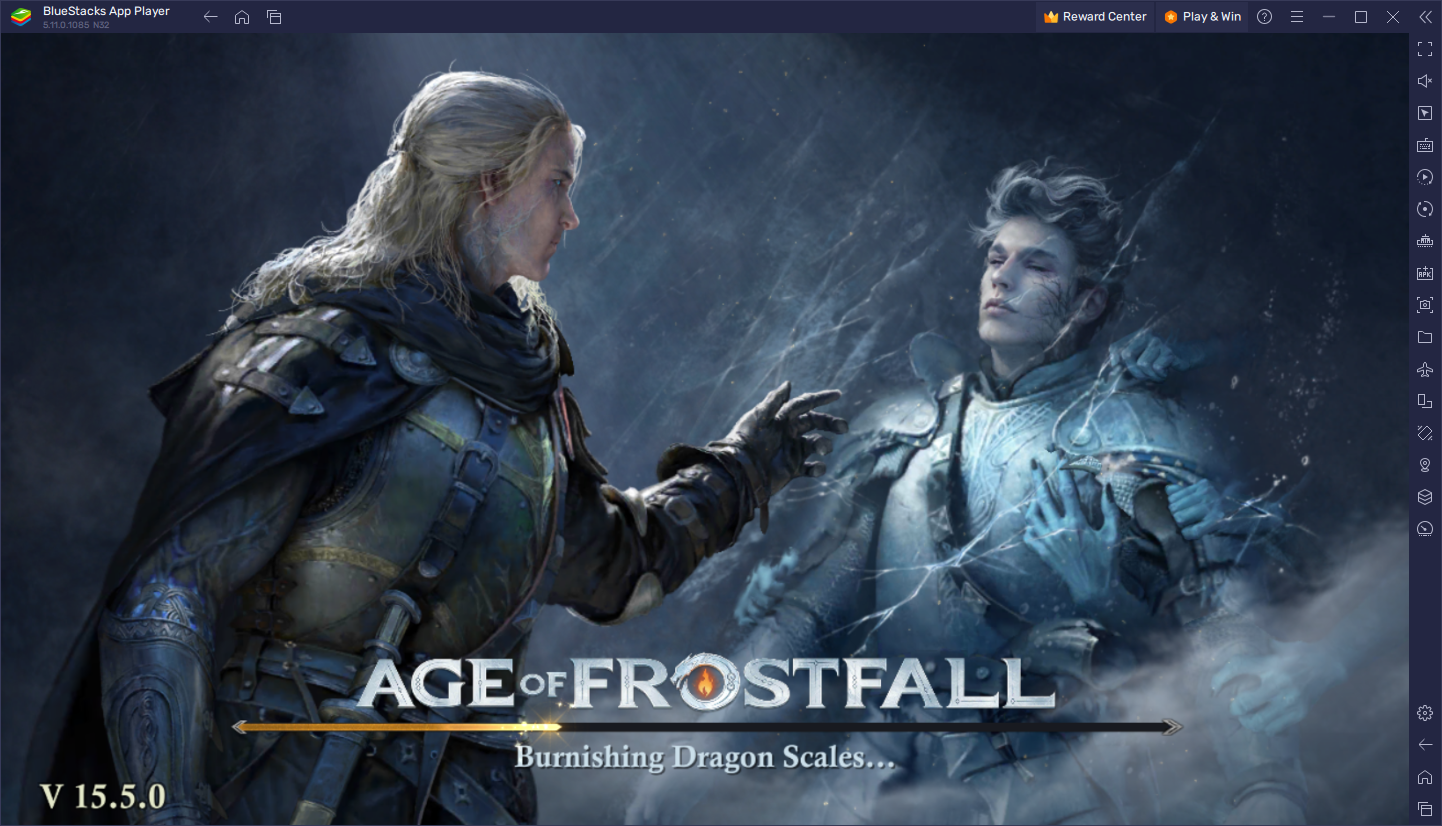 Nevertheless, finding these powerful characters can be difficult, particularly since you'll never know what you're going to get from the gacha. As such, it can take a long time before you actually obtain the best characters, particularly since this game really doesn't have any reliable methods for rerolling, even if you're playing Age of Frostfall on PC with BlueStacks. Luckily, even without the strongest characters on your side, you can pretty much progress through the story without major issues if you know what you're doing.
Regardless, if you're looking for the best Age of Frostfall characters, then this guide is for you. In the following paragraphs, you'll find our own Age of Frostfall tier list where you can learn about the best and worst characters in the game. Moreover, further down below, you'll find our personal impressions of each of these characters, so that you can learn the aspects to look for, as well as which to ignore, when creating your own tier lists for this game.
Let's begin.
The Best Age of Frostfall Tier List 2023
This game has a relatively straightforward summoning system, which is unlocked early into the story, after you thaw and restore the Hero Council building. Inside this structure, you can find the Summoning Circle where you can use Summoning Horns as currency to summon new characters.
There are two types of Summoning Horns: The Silver Summoning Horns, and the Gold Summoning Horns. The former are the most basic horns, which are used in Normal Summonings, which have a chance to yield Rare and Epic characters. Meanwhile, the Golden Horns are used in Advanced Summonings, which has a small chance to yield Legendary characters, along with their Rare and Epic counterparts. Moreover, the latter summoning will always grant a guaranteed Legendary hero every 8 summonings.
When it comes to obtaining Horns to perform summonings, you can find Silver Horns by defeating enemies on the world map, as well as from events and other rewards. Meanwhile, the Golden Horns are obtained solely through purchasing bundles, as well as from completing daily quests.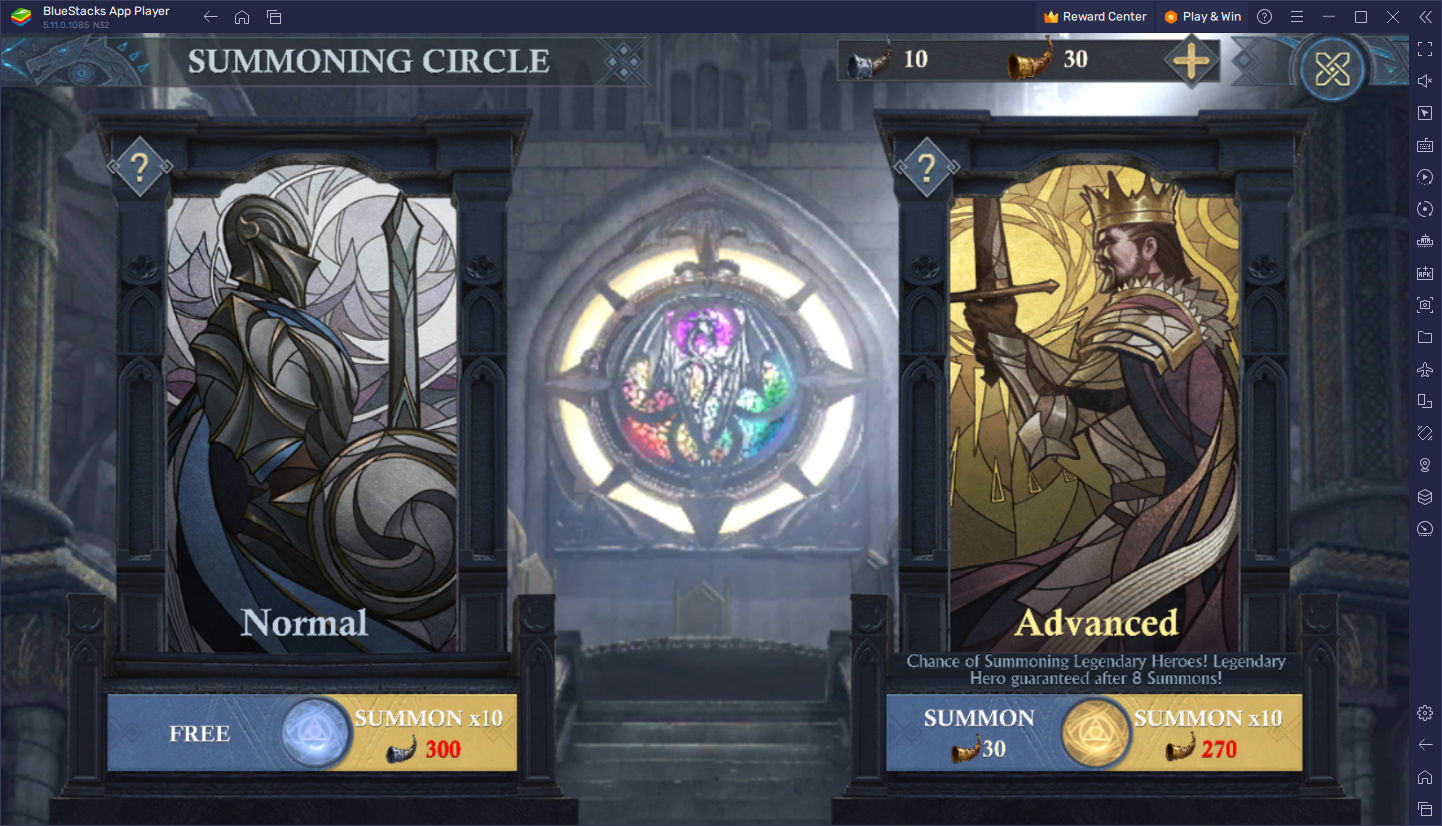 The summoning rates for the Summoning Circle in Age of Frostfall are the following:
88.2% chance to get Hero EXP/Hero Skill items.

5.4% chance to get a Rare Hero

6.4% chance to get an Epic Hero
12.65% Chance to get a Legendary Hero

10.08% Chance to get an Epic Hero

16.65% Chance to get 5x Fragments of a Legendary Hero

30.06% Chance to get 5x Fragments of an Epic Hero

30.56% Chance to get Hero EXP/Hero Skill items
Part of why it's so difficult to recruit good characters in Age of Frostfall is not only because finding Summoning Horns is difficult and takes a lot of grinding, but because there's always a high chance of receiving fragments or items. As such, it'll probably be a while before you can get one or more of the top tier characters in this game.
With that being said, here's a quick breakdown of our Age of Frostfall tier list:
S Tier Heroes
| | | |
| --- | --- | --- |
| Name | Rarity | Troop Type |
| Gorlois | Legendary | Spearmen |
| Bors the Elder | Legendary | Swordsmen |
| Oberon | Legendary | Swordsmen |
| Morien | Legendary | Marksmen |
A Tier Heroes
| | | |
| --- | --- | --- |
| Name | Rarity | Troop Type |
| Caradoc | Epic | Marksmen |
| Sir Bedivere | Epic | Swordsmen |
| Accolon of Gaul | Epic | Swordsmen |
| Sir Gareth | Epic | Spearmen |
B Tier Heroes
| | | |
| --- | --- | --- |
| Name | Rarity | Troop Type |
| Nora | Epic | Swordsmen |
| Wineskin Knight | Epic | Spearmen |
| Sloane | Epic | Marksmen |
| Sir Lamorak | Epic | Swordsmen |
C Tier Heroes
| | | |
| --- | --- | --- |
| Name | Rarity | Troop Type |
| Sir Gaheris | Rare | Swordsmen |
| Sir Pelleas | Rare | Marksmen |
| Lady Isobel | Rare | Spearmen |
Creating a tier list for Age of Frostfall is a bit complicated, especially since there is more than one type of battle and game modes in which your heroes can participate. As such, while a specific character can be mediocre for one game mode, they might be better for the others. Nevertheless, with the exception of the units in the C Tier, the characters in our Age of Frostfall tier list are usually decent to great in all game modes.
With that being said, let's take a closer look at the characters in our Age of Frostfall tier list.
S Tier Age of Frostfall Heroes
The best characters in the game, who are usually excellent at most game modes. These are the ones that you'll always want on your team, though understandably they're also some of the hardest to recruit, particularly since they're all of Legendary rarity.
Gorlois
One of the best heroes for tanking in the frontlines, who can taunt enemies to keep their attention by several means, while also dealing damage in the process. And when enemies are all focused on one spot with his taunts, he can inflict powerful AoE damage with his cyclone skill.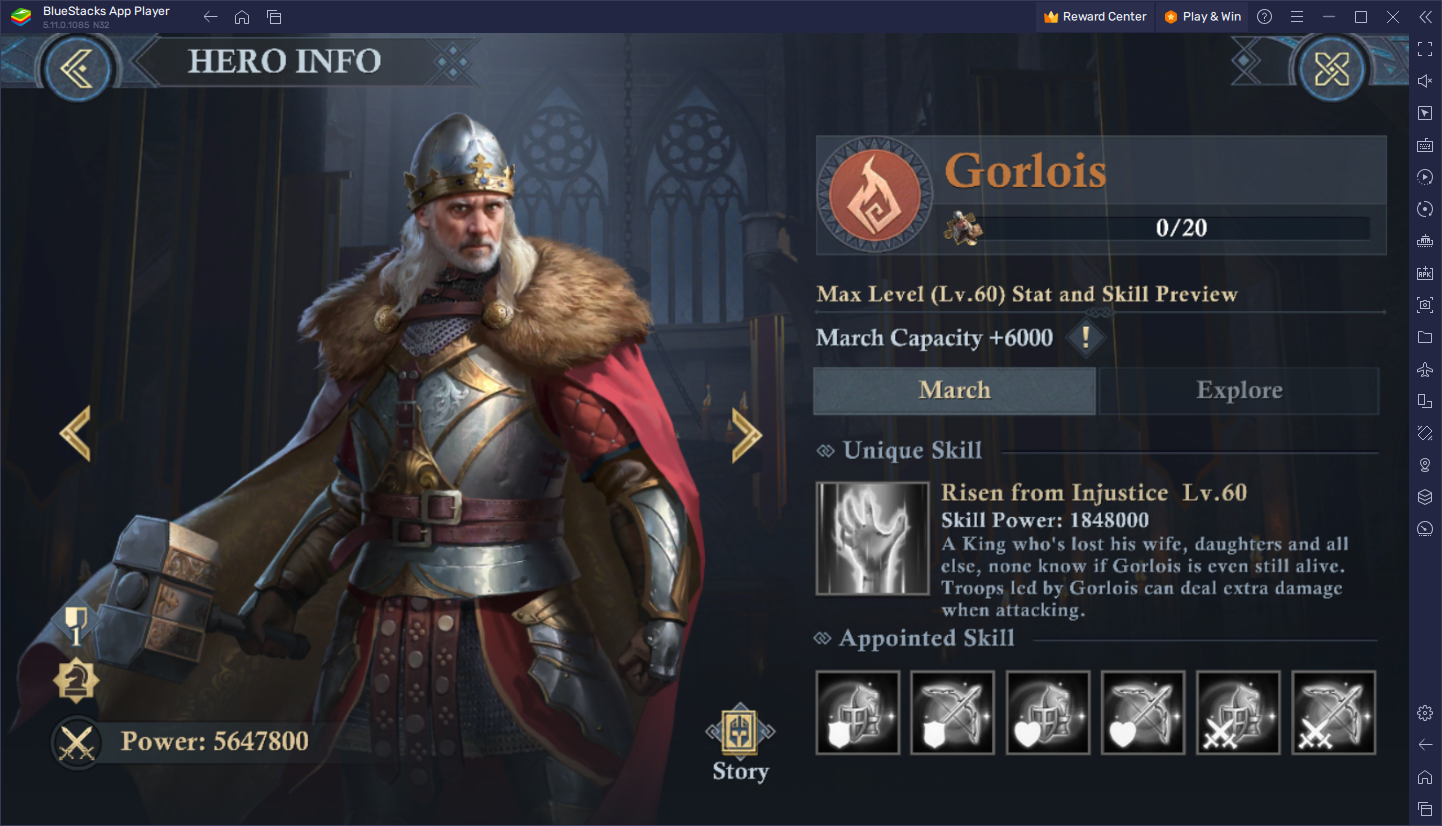 On the field, Gorlois is a great commander that can buff the damage inflicted by his troops, in general, while featuring many passive boosts to cavalry and bowmen units. As such, he performs the best when commanding an army with these two unit types.
Bors the Elder
Bors is definitely a hero that excels for his offensive potential, especially in AoE settings. Using his powerful fire-based attacks, he can nuke a large area for large amounts of damage. And not only that, but he also passively spawns fireballs every few seconds, dealing even more damage to nearby enemies simply by existing and walking around on the field.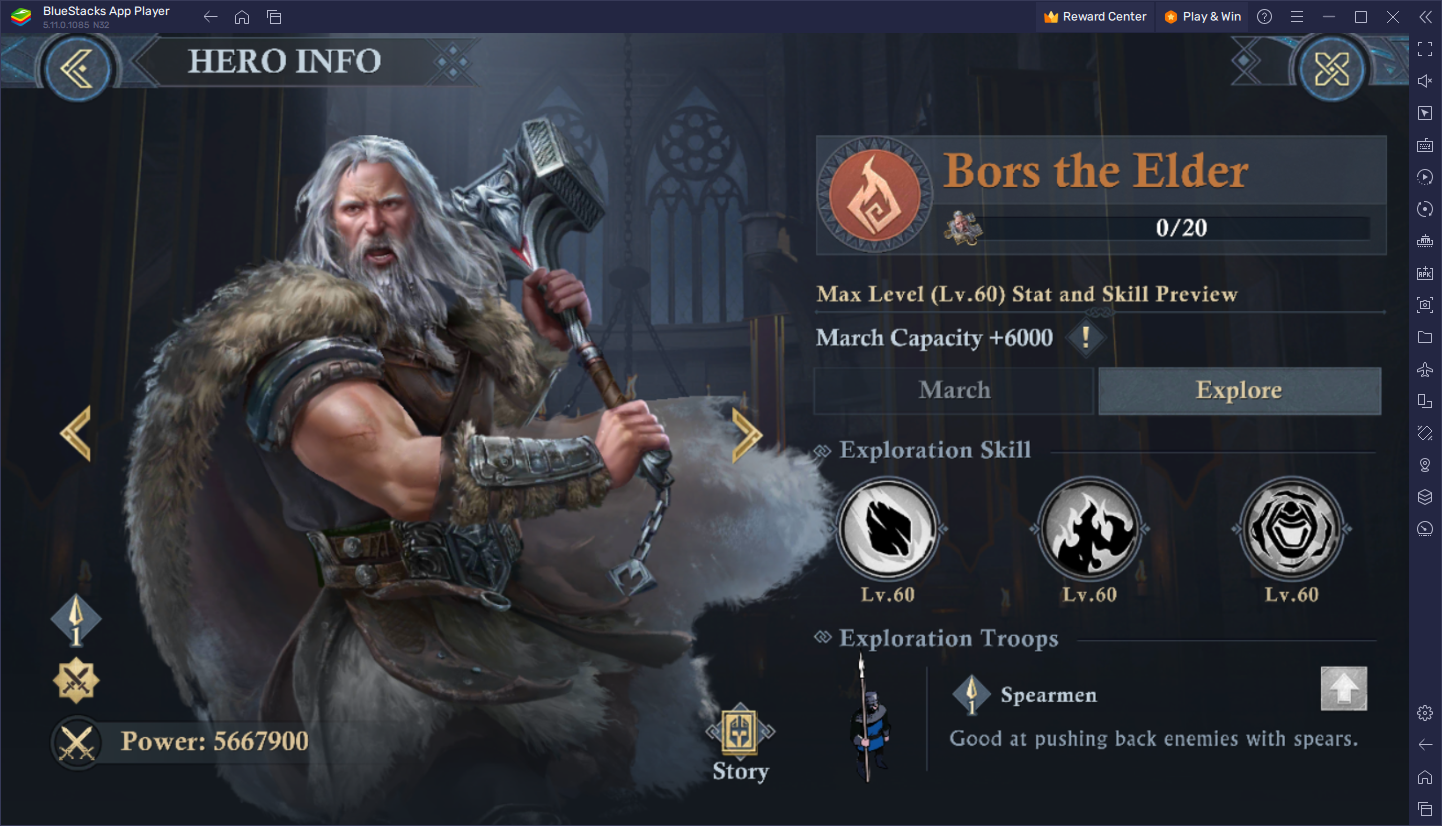 As a commander in the field, he's an excellent leader that can increase the power of all troop types, though he has a slight inclination towards Infantry. Nevertheless, he's an all-around great hero that is arguably the best in the entire game.
Oberon
Oberon is a quirky hero that can be quite effective when used correctly. Though his damage numbers aren't as high as the others on this tier, he can set the field by filling it up with traps that hurt enemies that try to pass. As such, he's great for guarding locations even when he can't physically be there.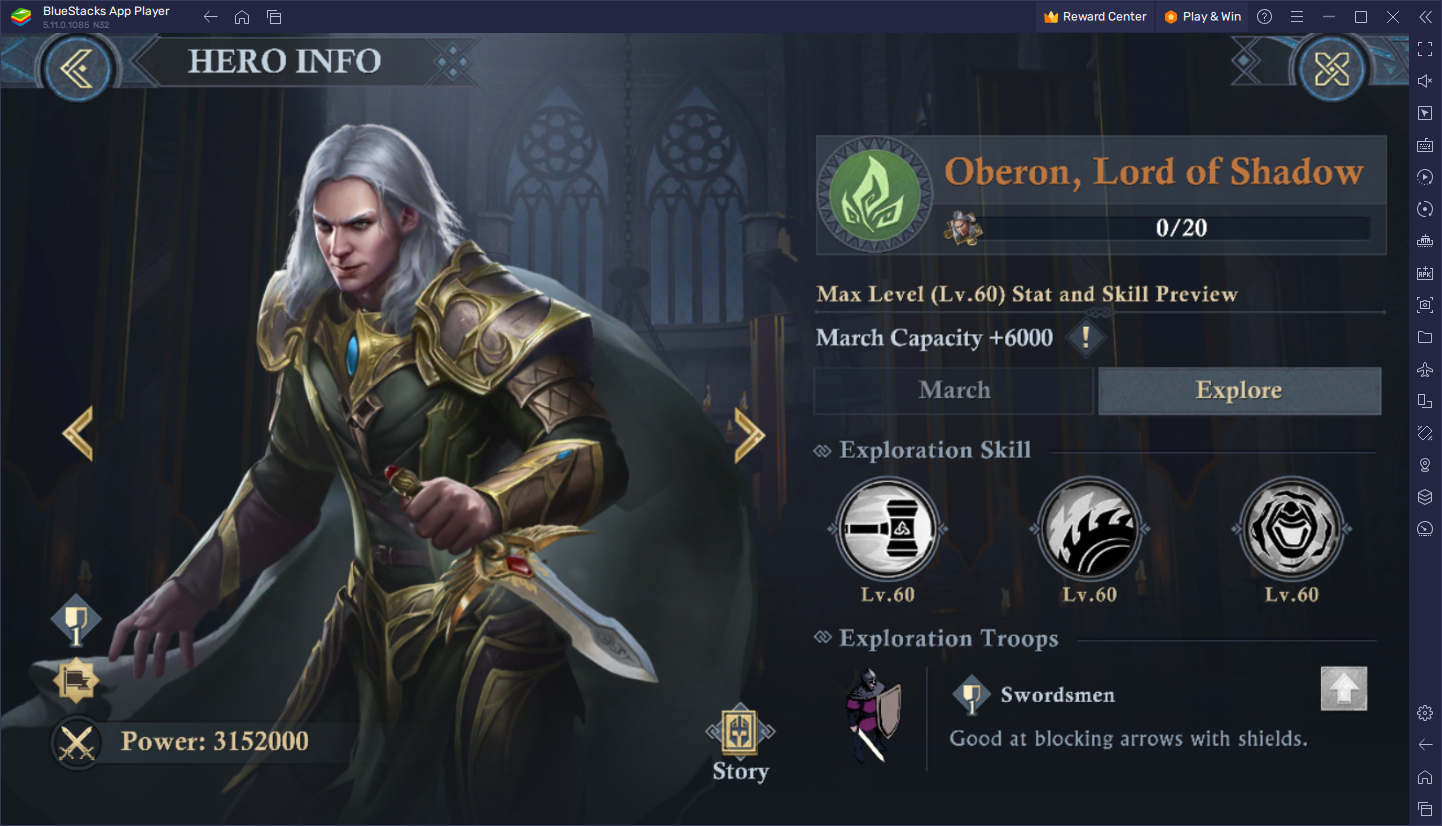 On the other hand, Oberon is an excellent commander for ranged units, as he can passively increase the defense, attack, and HP of archers, though he also has a few other passive benefits for all other unit types.
Morien
Morien is great for mostly one reason: While he can also deploy traps like Oberon, his second skill is excellent since it debuffs the target, amplifying the damage they take from all other subsequent attacks. This makes Morien an excellent hero for engaging against tougher bosses, as while his damage isn't the best, he can indirectly boost the damage that his allies can inflict.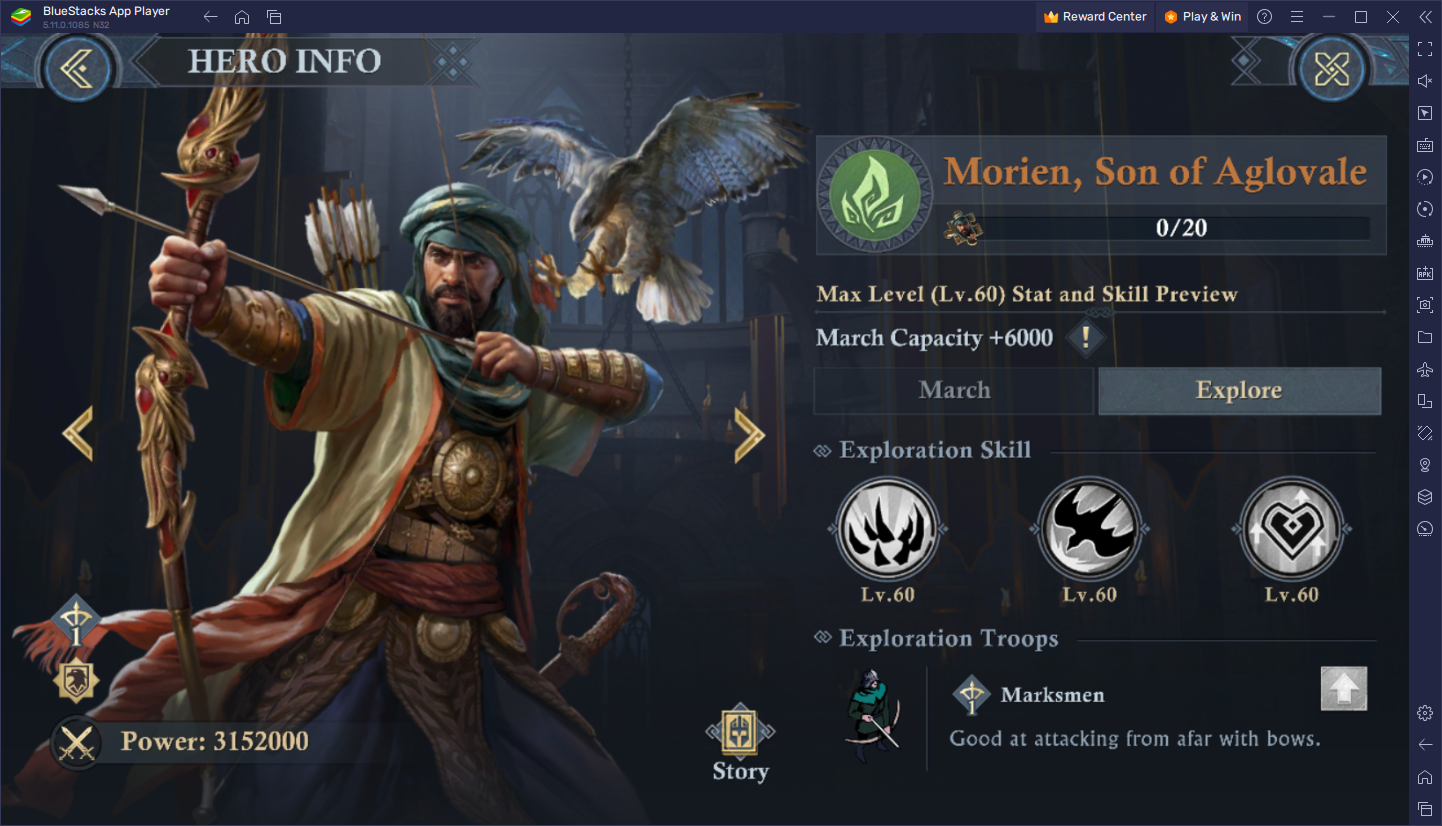 Morien is also an excellent commander, capable of leading archer troops and giving them a 20% chance of dealing a ton of extra damage with every basic attack. Aside from this main benefit, he also has a few other passive buffs for every other unit type, making him into an all-around decent hero.
A Tier Age of Frostfall Heroes
These units aren't as strong as the heroes in the previous tier, though they can also be very competent if used correctly. Luckily, since they're all Epic rarity, they're also much easier to obtain from the gacha.
Caradoc
Let's start off this tier with a powerful bowman hero that can command his ranged troops to unleash volleys upon volleys of arrows, dealing moderate but sustained damage to the target over a short duration. This skill, paired with his second skill that increases the critical rate of all units in range by 20% for a short period, gives Caradoc tremendous potential for dealing great damage.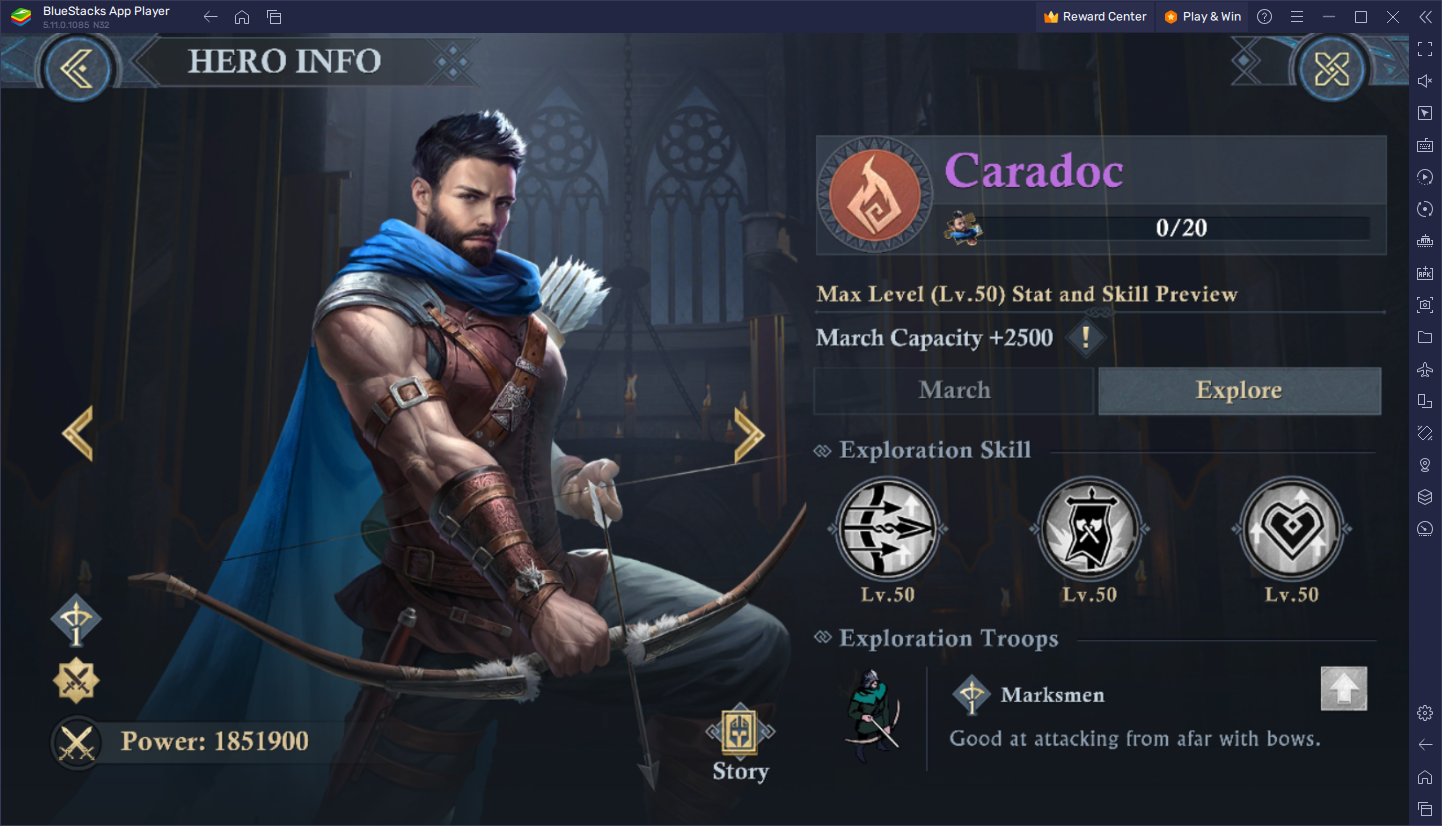 As a commander, while his unique skill benefits bowmen by passively increasing their attack, Caradoc also has an inclination for buffing Infantry troops, as well as offers a few buffs that can benefit all other troop types.
Sir Bedivere
For an Epic hero, Sir Bedivere is an absolute powerhouse that can deal heavy burst damage in AoE, while also buffing the performance of nearby units with his banner skill. Just like Caradoc, he can deploy a banner that increases the critical rate of all nearby units by 20% for a duration. In fact, if you manage to get both of these heroes on your team, they will go excellently together.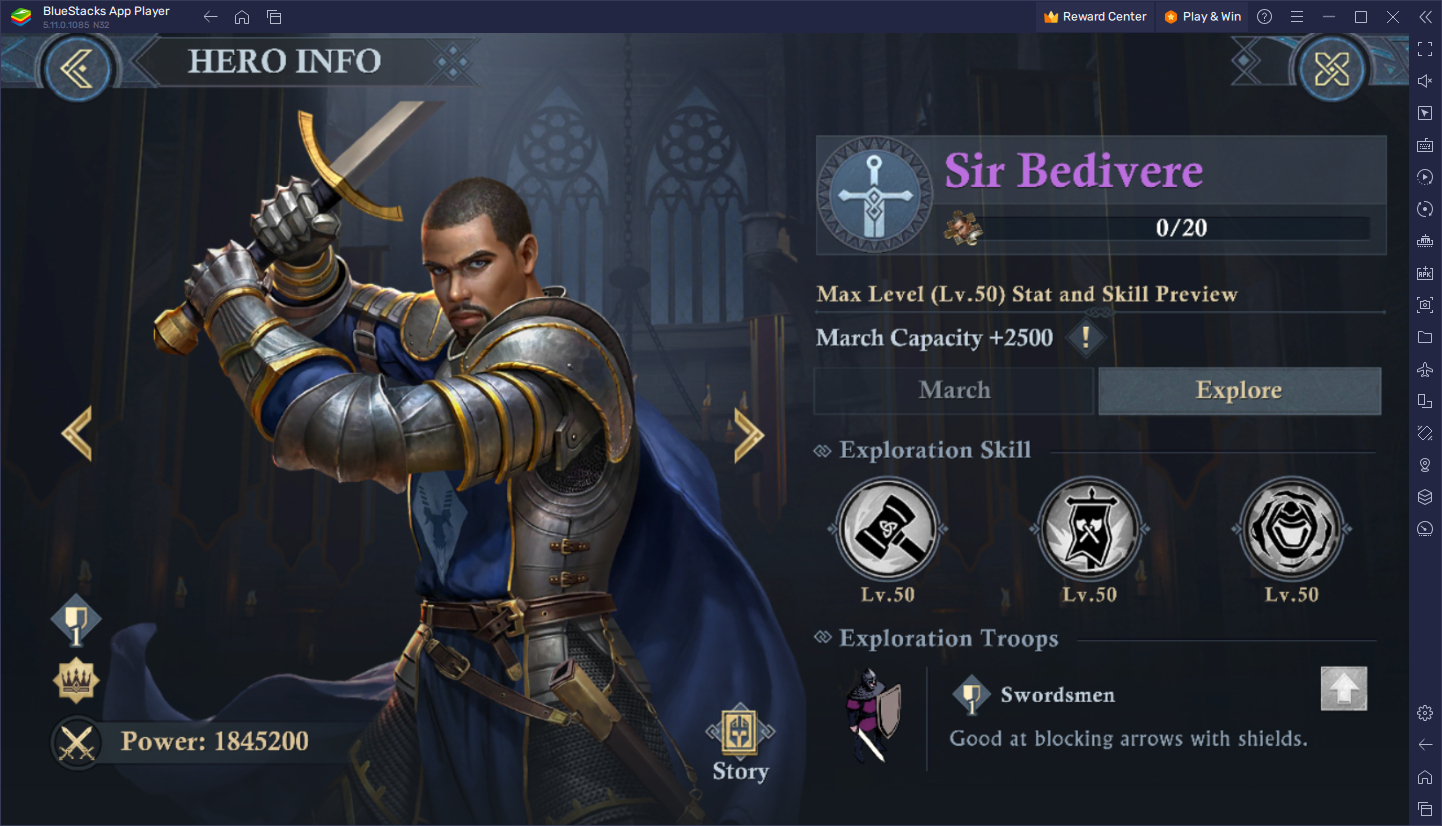 When it comes to field battles and marches, Bedivere is a more defensive commander, with plenty of passives to increase the defense and HP of infantry and bowmen units. This makes him a great option for defending your city against any would-be attackers.
Accolon of Gaul
This hero is an exact copy of Sir Bedivere in the combat stages, with the same skills and damage values. However, his main difference is in overworld combat, as he's a more offense-oriented commander.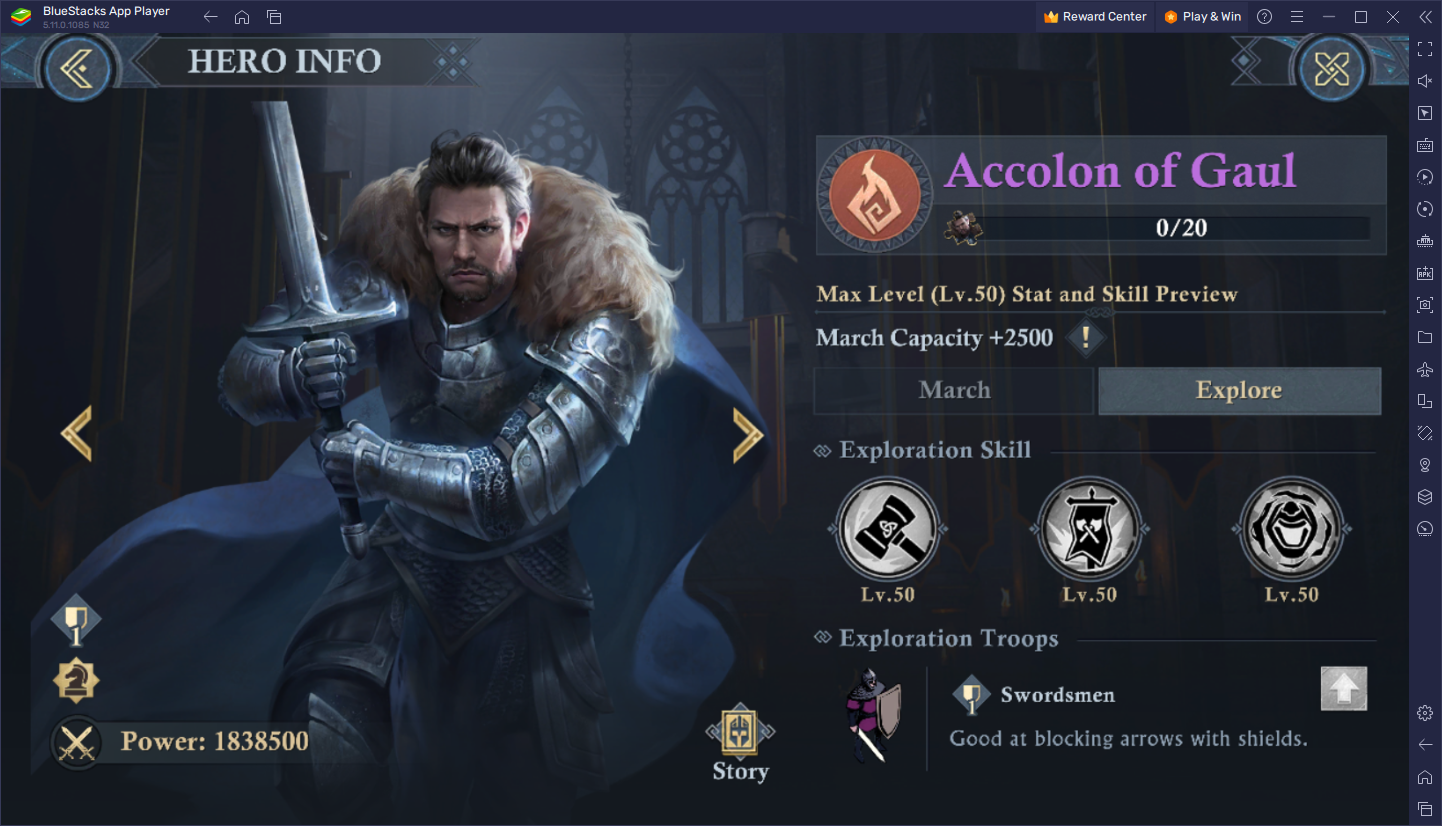 Unlike Sir Bedivere, Accolon's unique skill greatly reduces the defense of enemy infantry units, softening up so that your troops can sweep them under their feet. Despite this offensive passive, however, Accolon's other passive buffs greatly increase the defense and survivability of his cavalry and bowmen units.
Sir Gareth
Yet another hero with an active skill that can boost the critical rate of nearby units, making him into an excellent unit to pair with Caradoc. His main active skill, however, empowers his spearmen troops by increasing their range and causing them to inflict additional damage for a duration. As such Gareth is a great choice for defending chokepoints.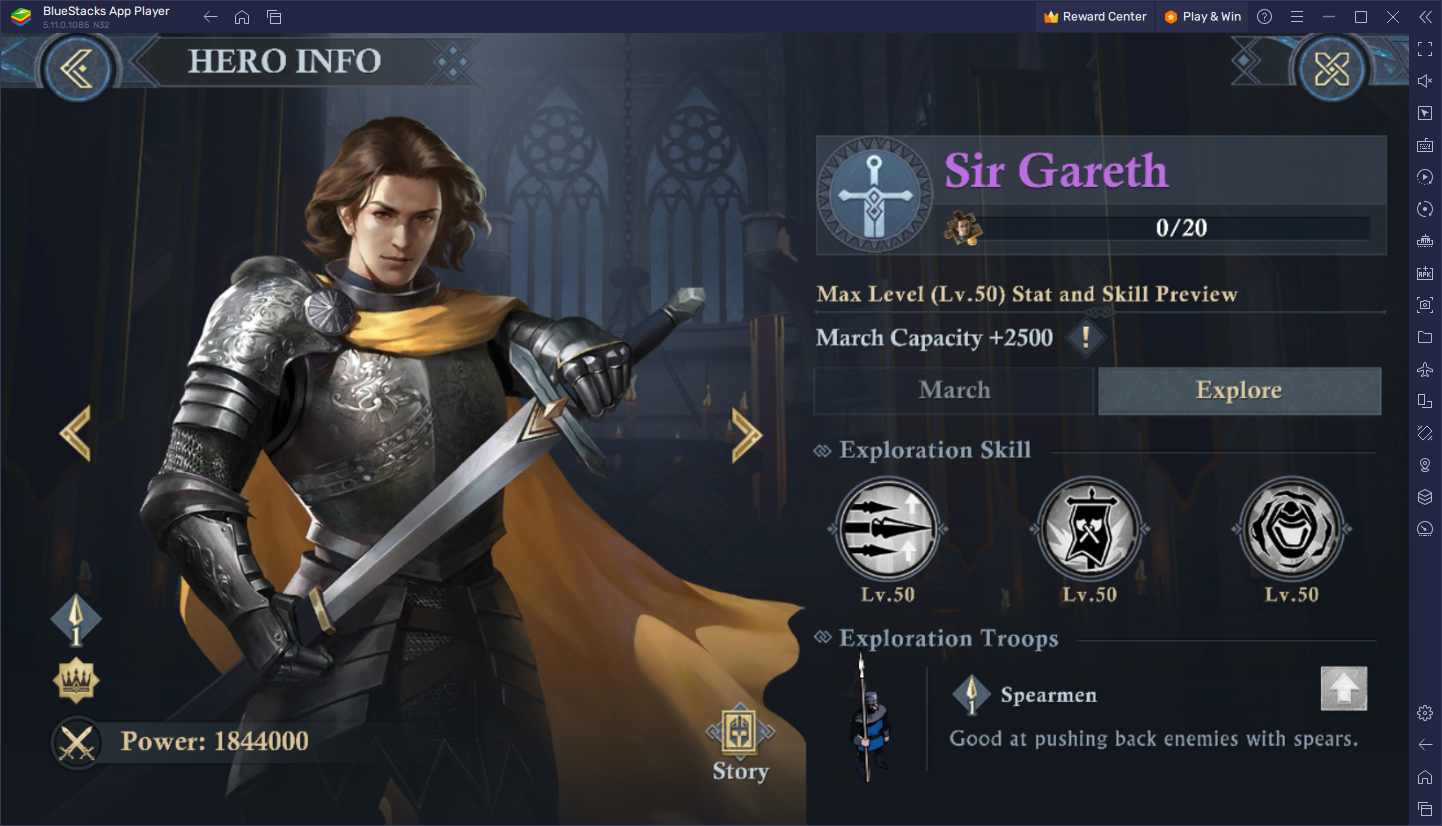 As a commander, Gareth is an amazing choice for farming enemies on the world map, as he has a 50% chance of receiving additional items when attacking monsters. And as far as passive troop buffs are concerned, he heavily favors infantry units, offering buffs to increase their HP, defense, and attack, along with a few other bonuses for bowmen soldiers.
B Tier Age of Frostfall Heroes
These are the average heroes that you'll get from most of your pulls. These characters are neither excellent nor bad, but you'll definitely want to replace them as soon as you get anything better.
Nora
Nora is a great defender in combat encounters, leading a squad of swordsmen that are excellent for blocking chokepoints. Her skills aren't anything special, offering mostly some light AoE damage. Nevertheless, her strengths come from the assistance she can provide to your city.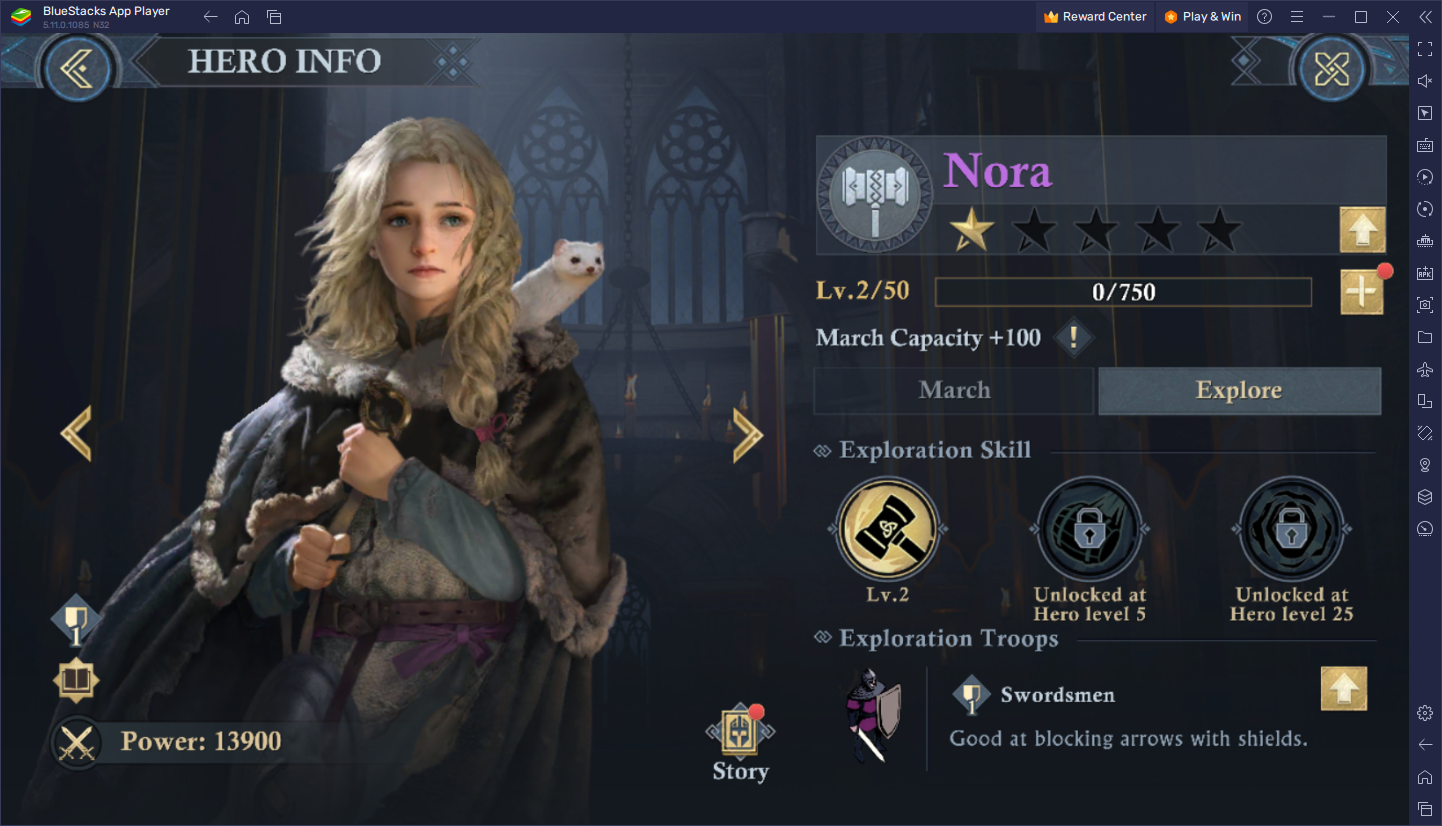 While not particularly as strong as other heroes on this list, Nora is an excellent choice for a farmer hero, as her passive skill increases the rate in which her troops can gather food in the field. Moreover, her other passives offer a slew of bonuses that will aid the development of your city, such as by increasing hospital capacity and speed, storage capacity, troop training capacity, and trap capacity.
Wineskin Knight
An interesting character that you get as your first summoning, who offers strong skills and an all-around balanced kit in combat. In particular, he can inflict moderate AoE damage, while also passively summoning spectral knights to assist in combat every few seconds.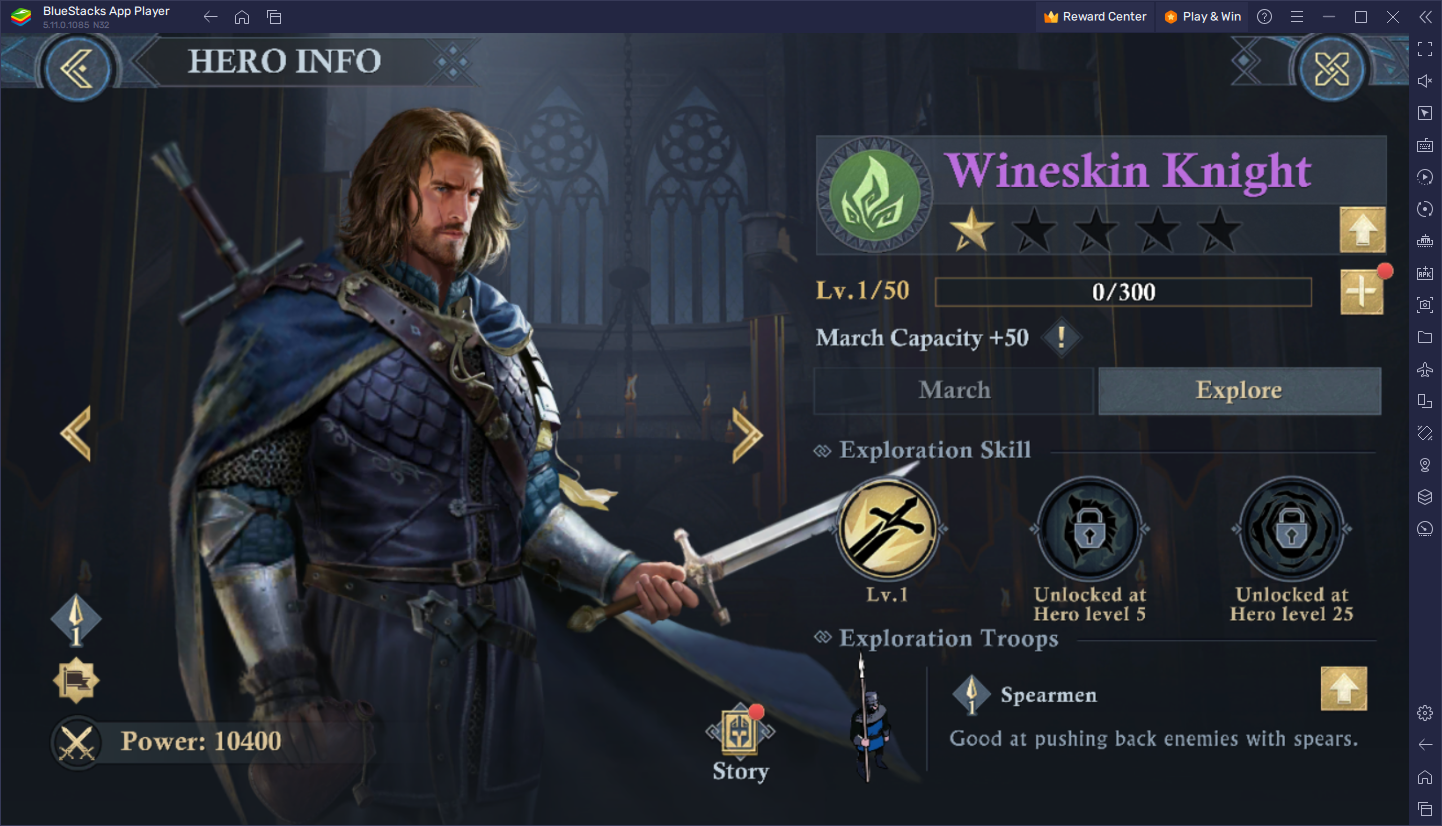 As a commander, Wineskin Knight is once again a jack-of-all-trades, offering passive buffs that favor most unit types. However, he has a penchant for cavalry troops, as his unique skill passively increases the attack of this unit type.
Sloane
Another character that you receive for free at the beginning of the game. Sloane excels for her AoE fire and explosive damage that allows her to make short work of most enemy groups. Especially if you can lure the enemy to stage hazards like explosive barrels, Sloane is great for igniting these objects and making them blow up, inflicting tons of damage in a large area.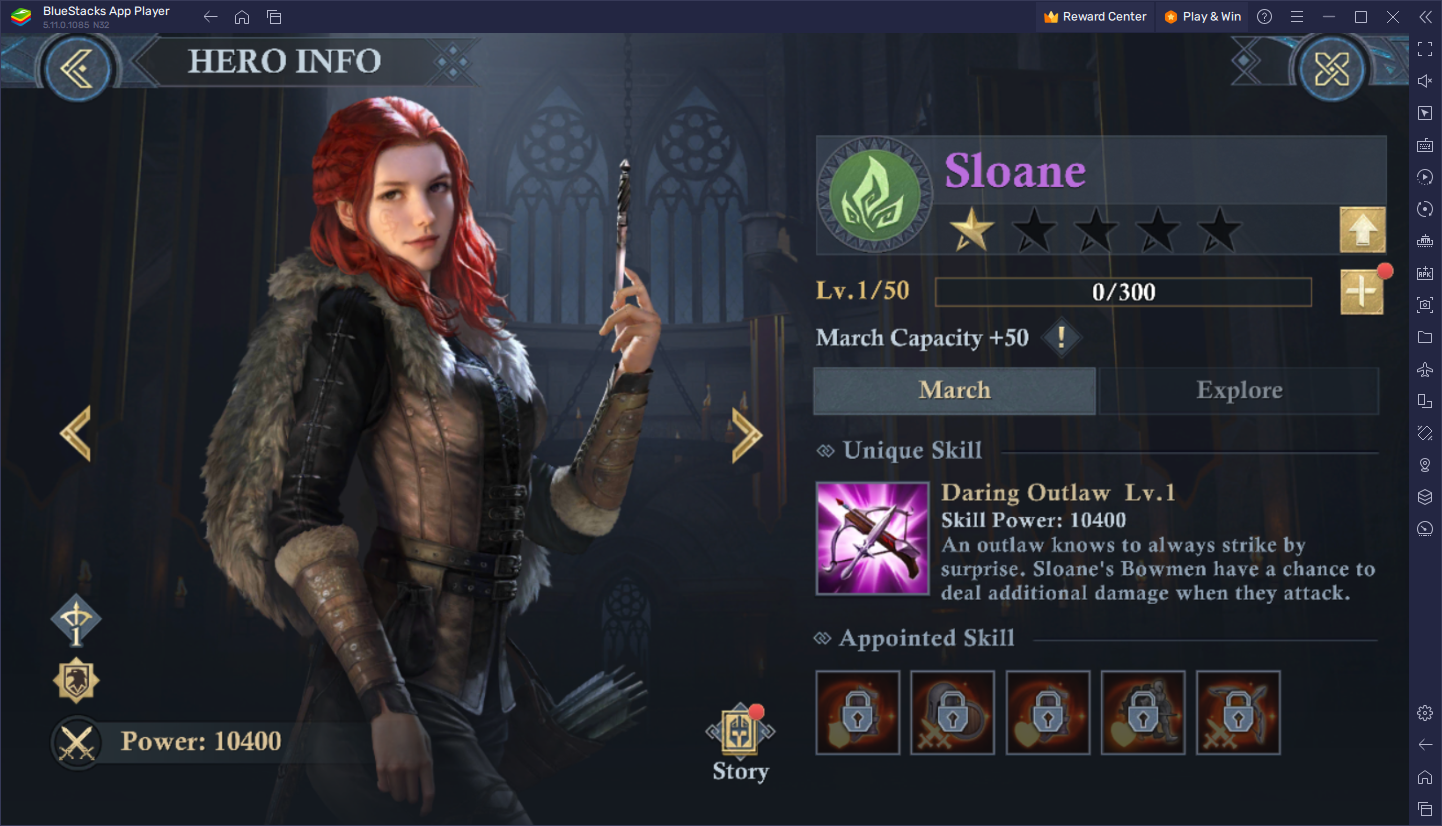 As a ranged hero, Sloane favors bowmen troops, offering lots of passive buffs to increase their performance, though she also has other passives that benefit cavalry and infantry troops. Overall, she's a decent commander and great heroine that won't let you down.
Sir Lamorak
In regular battles, Sir Lamorak has the same skill set as Accolon and Sir Bedivere in the A tier. However, Lamorak's skills as a commander help him during siege encounters, as he can passively reduce the durability of the enemy walls by a set amount whenever he's in the field.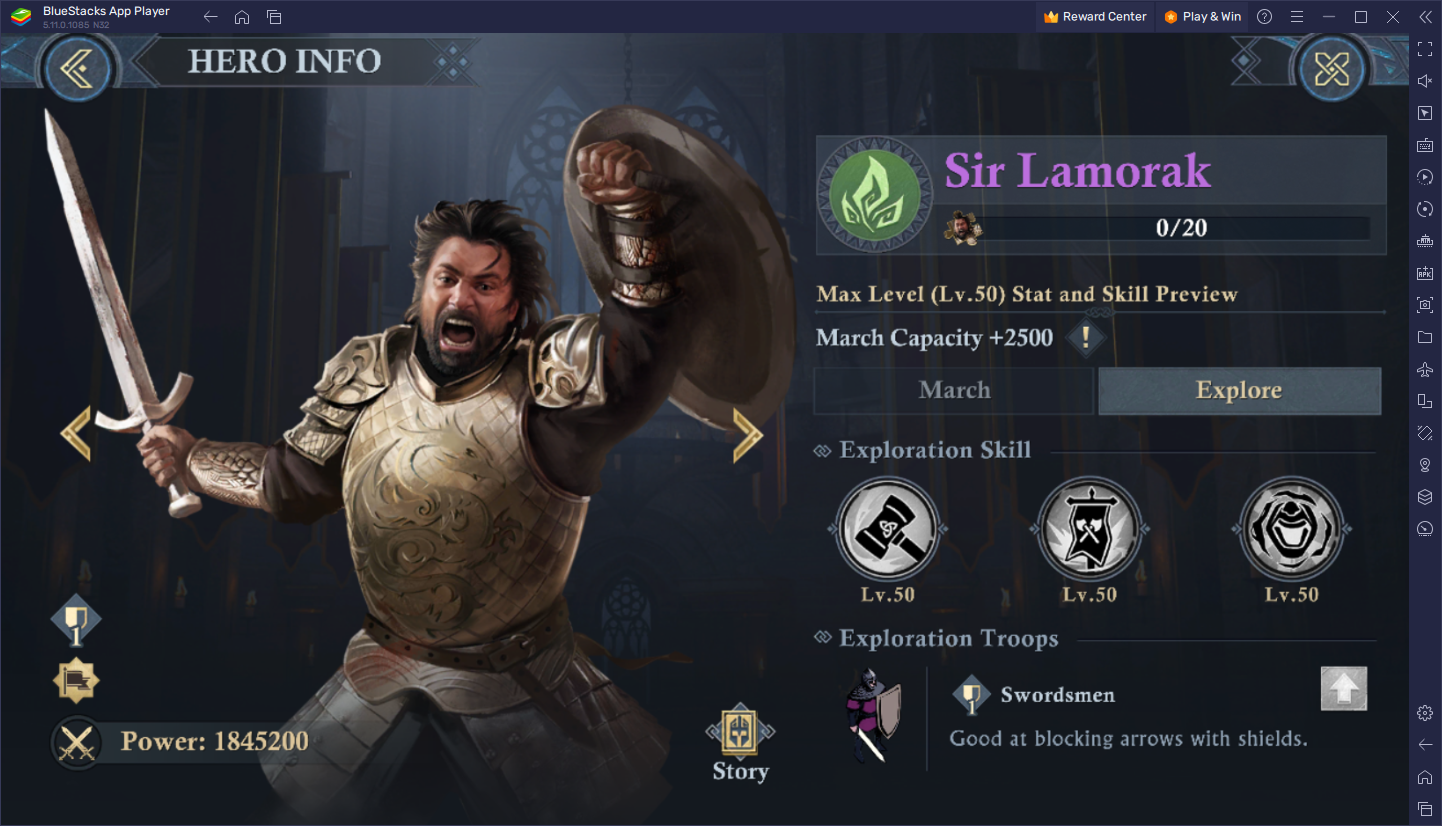 Aside from this passive, Sir Lamorak is a balanced commander with passive skills that enhance the performance of all unit types.. Unfortunately, since his main unique skill activates only during siege battles, it'll be wasted in all other types of encounters, particularly since sieges can be quite rare whenever you're not at war.
C Tier Age of Frostfall Heroes
These are the heroes you'll want to avoid, mostly because their kits and skill sets are quite lacking, at least when compared to the current meta. This tier exists to help you understand which characters to ignore and why.
Sir Gaheris
As Rare heroes, the units in this tier are inherently weaker than the others, which makes them literally inferior in most aspects. For instance, Sir Gaheris has the same kit as Accolon, Bedivere, and Lamorak above, though his values are much lower.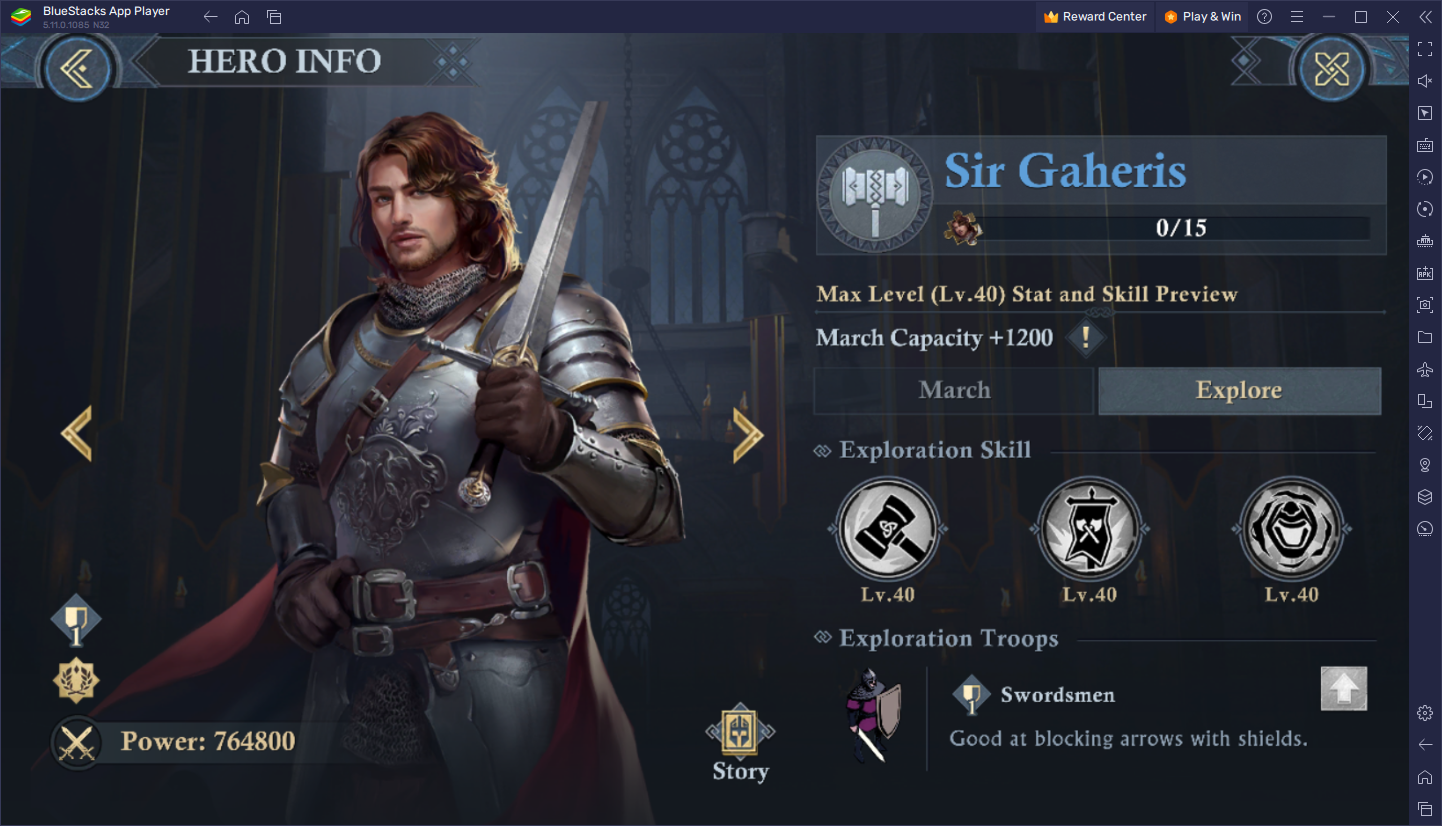 And while these heroes might not be the best when it comes to combat, their only saving grace is that they can accelerate your town's development with several passive buffs. In the case of Gaheris, his unique passive skills lets him collect Iron from the world map at a faster pace.
Sir Pelleas
Pelleas, much like Caradoc above, can increase his units' critical rate and can also make them unleash volleys of arrows for a duration, but with lower damage and effect values. Regardless, you can deploy him in the same fashion as his A-tier counterpart.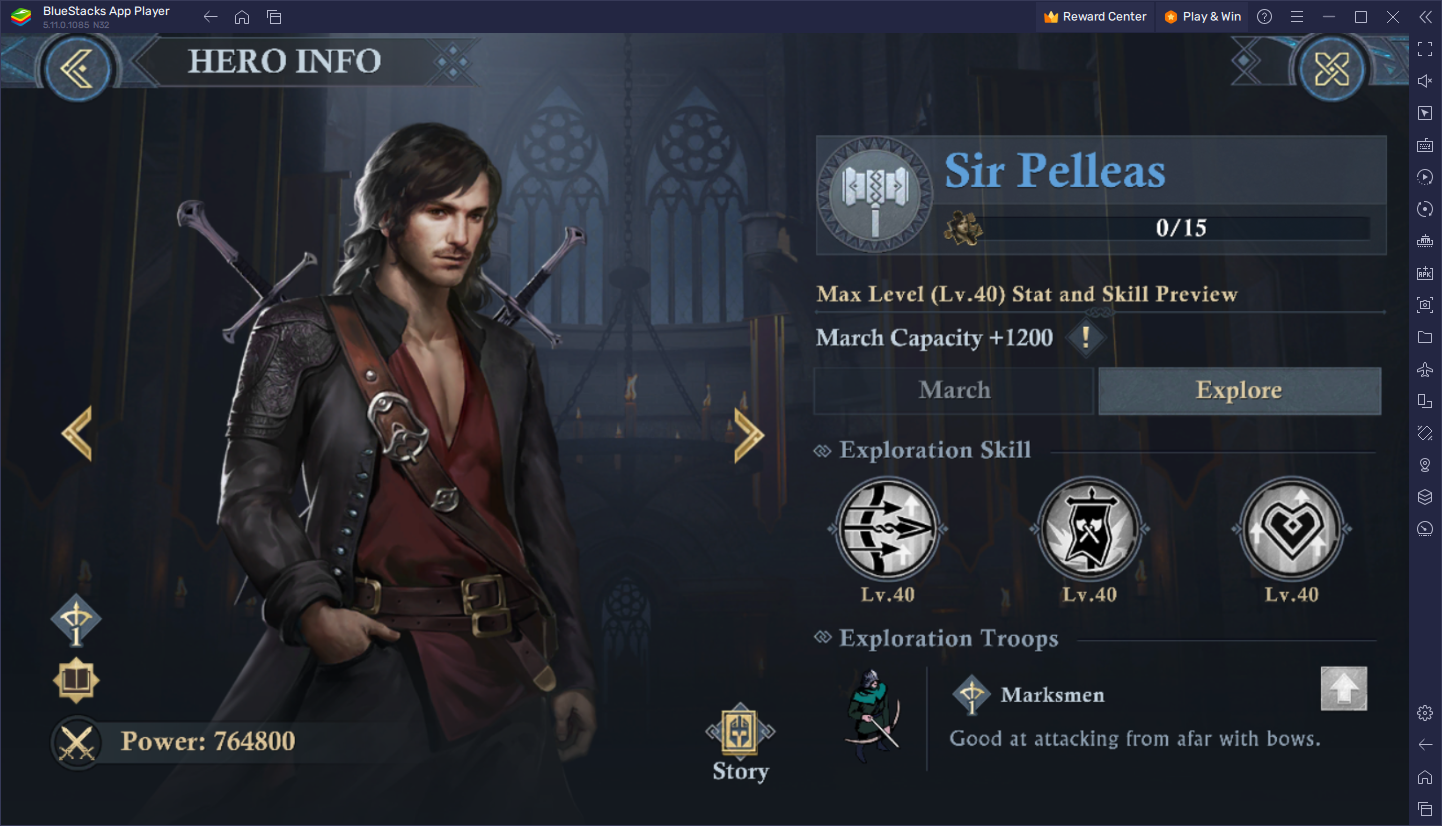 As far as his commanding abilities go, he can passively increase the speed in which his troops gather food from the world map. Additionally, he has passive bonuses to city aspects like training capacity, hospital healing speed, and trap capacity and construction speed.
Lady Isobel
Isobel is an all-around awful character, in general, offering a similar skill set to Sir Gareth's in the B tier, but again with lower values.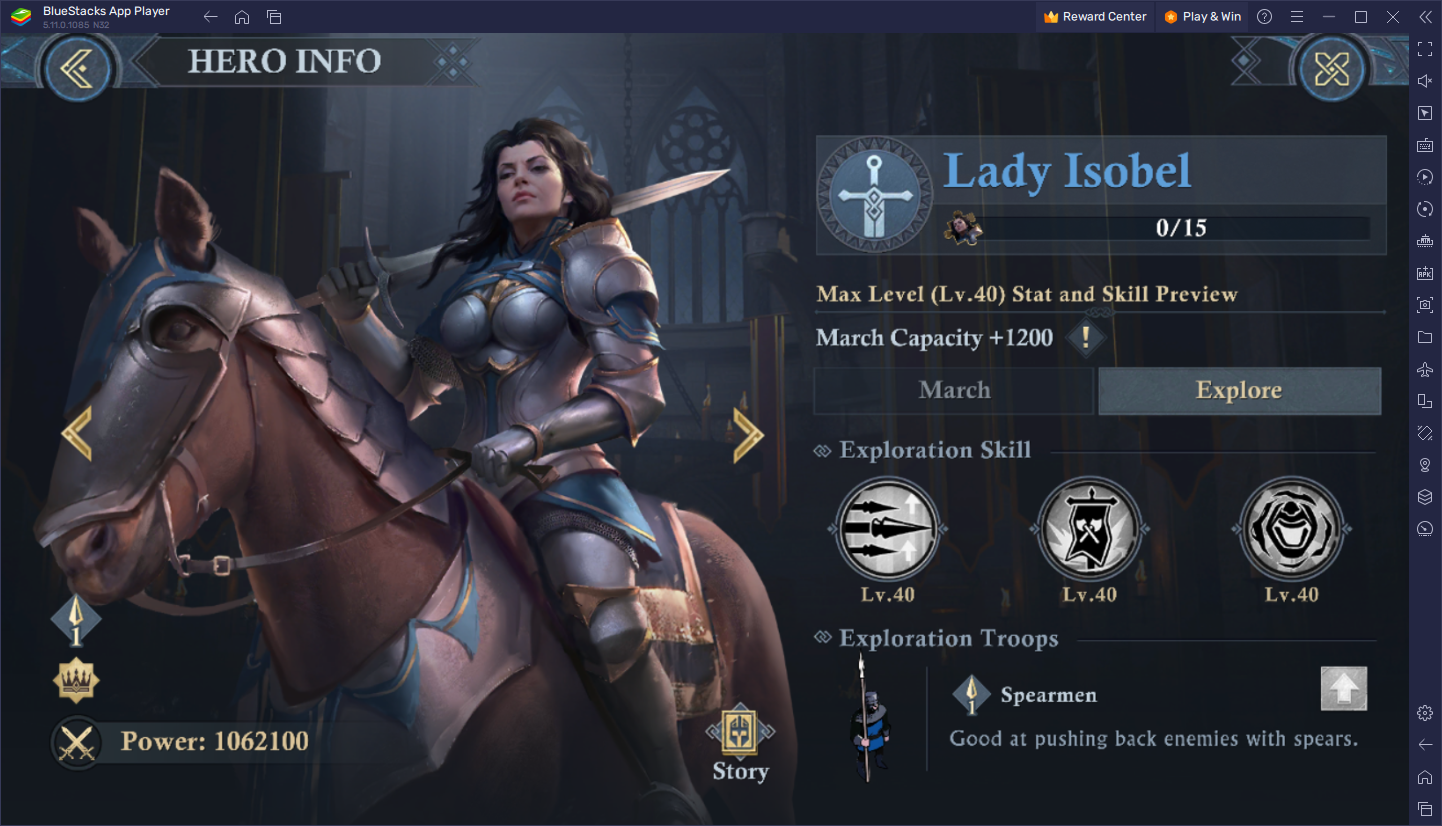 However, while the passives of the other heroes in this tier have some utility outside of combat and can actually benefit the development of your team, Lady Isobel's commanding passives are downright mediocre. She can slightly increase the attack of cavalry troops, while slightly increasing the defensive stats of bowmen and infantry.
And with that, we conclude our Age of Frostfall tier list. We hope that with the guidance we've shared in this guide, you can find all the information you'll ever need to put together the best squads and teams. Feel free to leave us your own thoughts in the comments below!