Game Guides
ALICE Fiction Rerolling Guide – Get the Perfect Start for Your Journey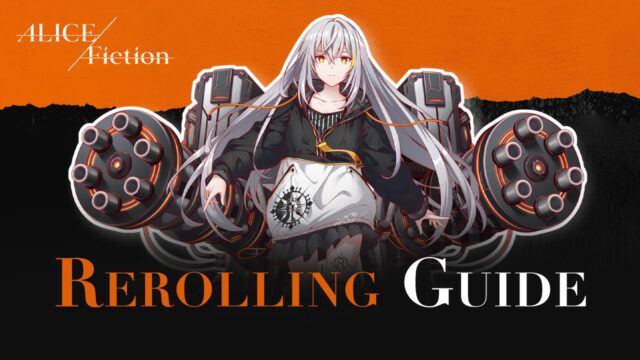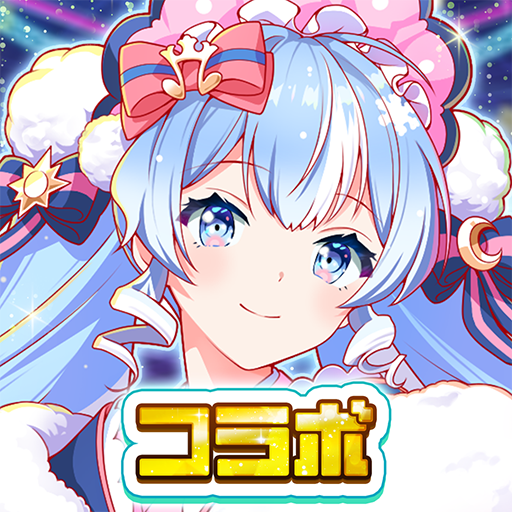 Interested in a casual game with some strategic aspects and beautiful anime-stylized visuals? ALICE Fiction might just be the game that suits your taste. The WonderPlanet INC. developed game has just been released globally over a week ago on 27th June 2022. Players can collect some juicy pre-registration rewards as we speak to get their hands on some extra resources to start their journey in the Metaverse of ALICE! ALICE Ficton is available to be installed and downloaded as a free-to-play title on both Google Play Store and iOS App Store. Boasting over 2 million downloads already and a 4.2 Star rating on Google Play Store, ALICE Fiction is looking out to be one of the premier casual games of 2022.
ALICE Fiction has a beautiful and vivid storyline that showcases the journey of our protagonist as he struggles to get back his memory in the fictional world of ALICE. Online metaverse is what's trending in the world now with various possibilities that can exist. ALICE Fiction also has a metaverse of its own in ALICE, a fantasy online world where people can live a second life of sorts, even capable of earning real-life currency in this world. The premise of the metaverse is briefly given to players as they suddenly encounter their little sister who is eventually crushed by an artificial monster. Much of the storyline is progression driven, and we can definitively say that its presentation is top-notch. Alice Fiction has professional voice artists to provide an engaging storytelling experience along with animated cutscenes.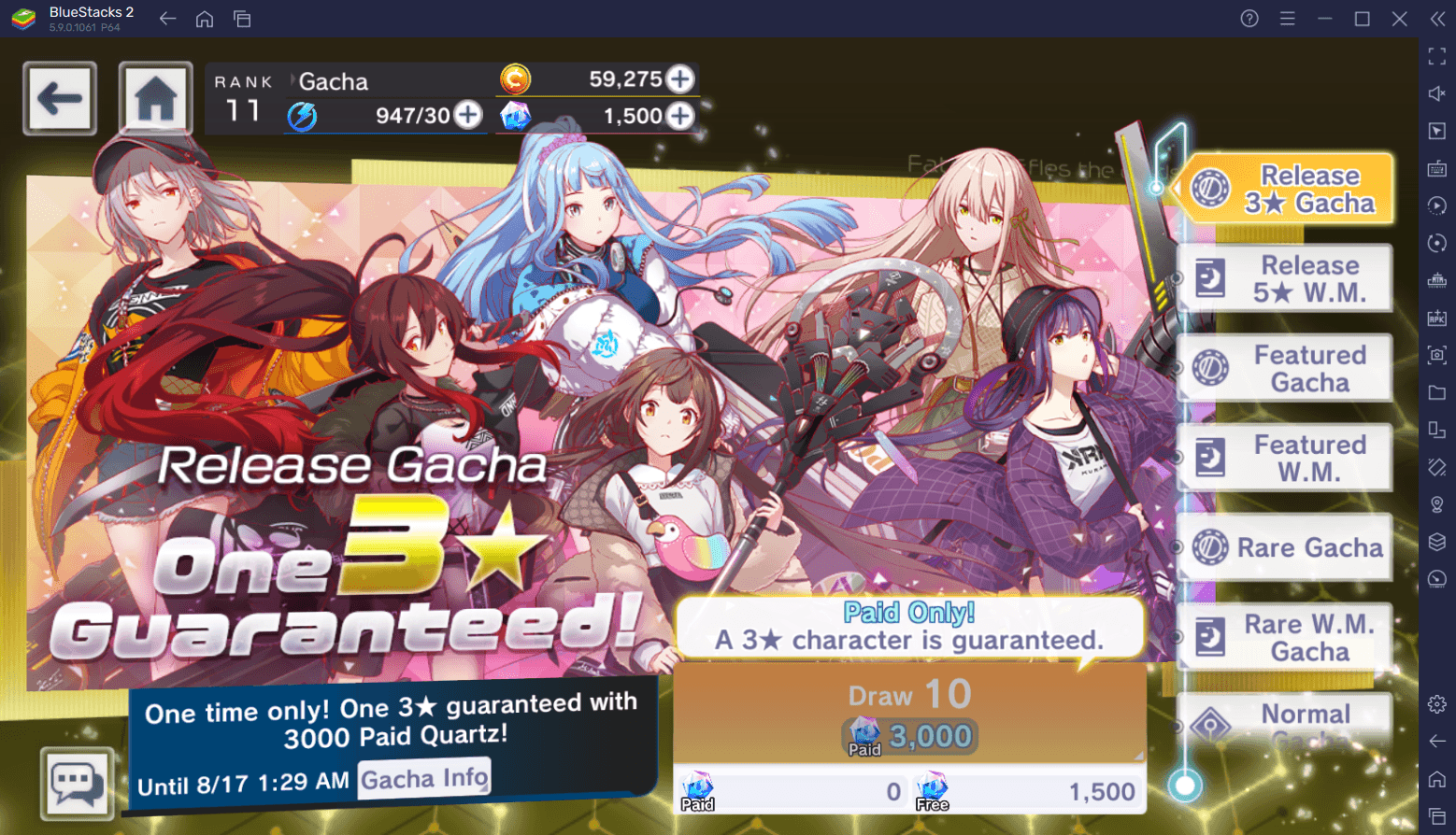 ALICE Fiction's combat system is quite casual yet strategic as well. The game follows a puzzle-driven combat system where the battles take place in a turn-based order but your heroes attack as you match the same-colored tiles located at the bottom of the screen. Like any turn-based RPG, all heroes are unique and have their set of abilities and passive skills. Players can take a look at the beginner's guide for ALICE Fiction to understand more about the combat mechanics of ALICE Fiction. The game also has a ton of Quality-of-life features that classifies it as a casual game. For example, the Skip system in ALICE Fiction is a top-quality QOL feature that completely eliminates the need of timeless grinding in the same stages to get resources. Players can simply skip the stages infinitely, provided that they have the amount of Energy to do so. Such features definitely make it a time-saving game that is a blessing for players that do not have time to grind the different game modes.
ALICE Fiction is a hero-collector game that makes use of the innate gacha mechanics that are present in games of this genre. The rates of obtaining these heroes are quite standard according to the industry trend as follows:
3-Star Characters

– 2.5% Probability of being summoned

2-Star Characters

– 18% Probability of being summoned

1-Star Characters

– 79.5% Probability of being summoned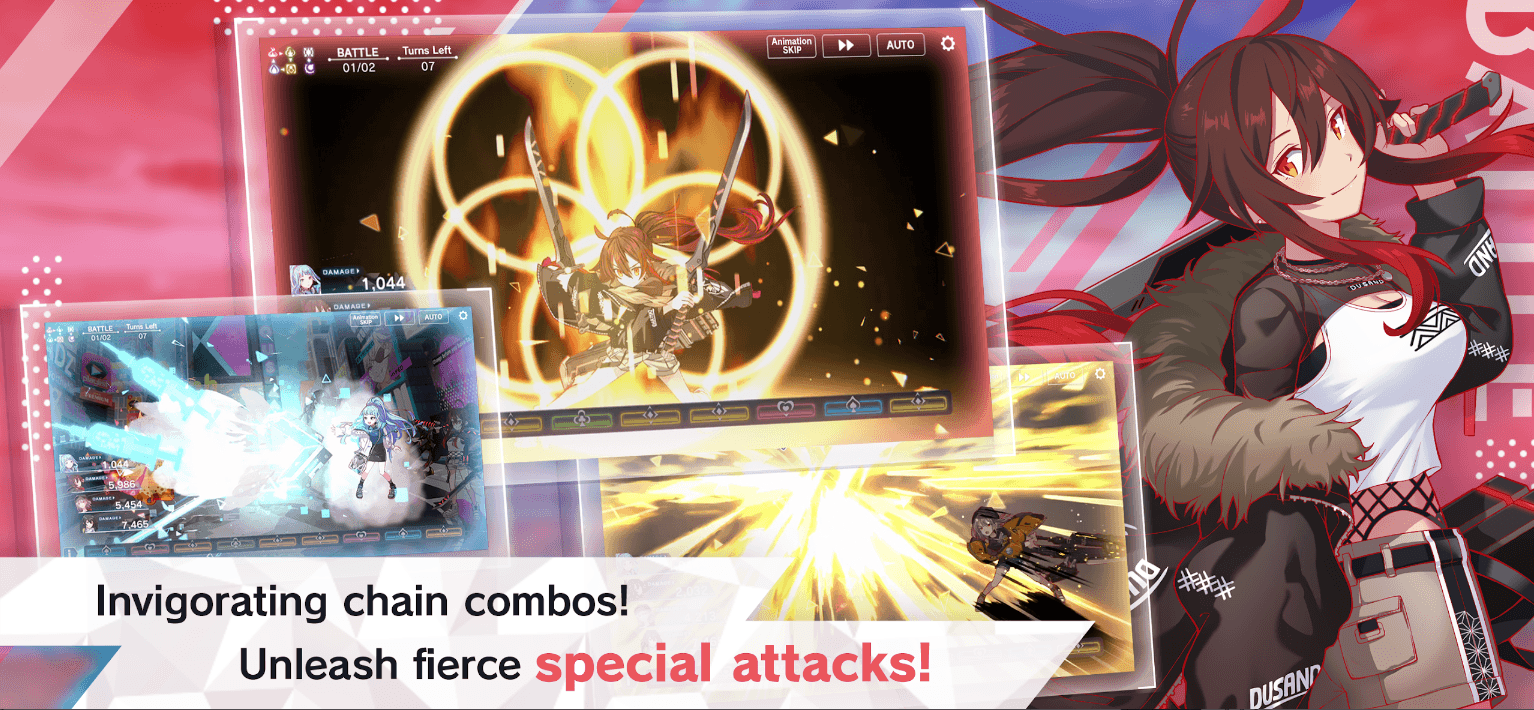 Do not worry as the game also features a pity system where players are guaranteed to obtain their desired hero. This pity for the desired hero works only on the featured hero banners at 200 summons. In the normal summoning banner, the pity exists at 200 summons but players are instead given a 3-Star hero summoning ticket that can give them any 3-Star hero from the entire roster.
Rerolling Guide for ALICE Fiction
Rerolling is an essential part of turn-based games like these where a strong head starts matters and can set you up for a smooth and efficient journey throughout the game. Playing ALICE Fiction on BlueStacks eases the process for a perfect reroll using its Multi-Instance Manager tool. In Alie Fiction, the process of rerolling is as easy as it gets for games of this nature. Firstly, the game has an initial rerolling banner where players are guaranteed a 3-Star hero 1 time for every 10 summons made. Players can continuously summon on this banner until they get their dream start in ALICE Fiction. However, this rerolling method only guarantees 1 3-Star hero as the initial beginners banner does not allow more than 1 3-Star hero to be summoned.
Hence, for the hardcore re-rollers, we would recommend completing the tutorial after clearing the Main story Chapter 1 Stage 4. This unlocks the gacha system of the game and players can collect the in-game currency Free Quartz from their mailbox which is given as part of the pre-registration rewards. Players can make 30 summons on any banner of their choice to try their luck at obtaining their desired reroll targets.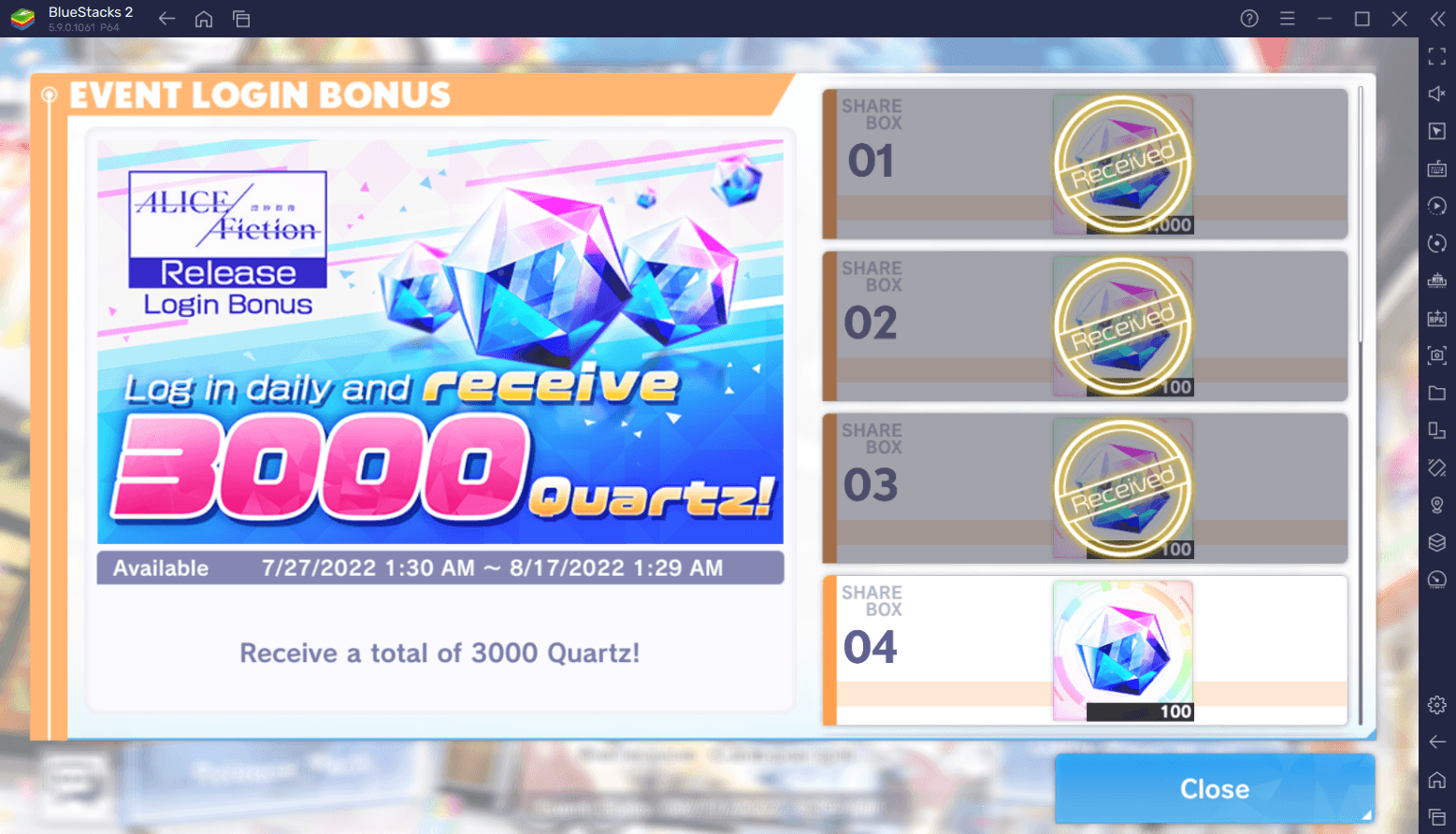 As for the rerolling targets to aim for, we have an extensive tier list that outlines some of the best heroes currently available in ALICE Fiction according to their base states and usability in the different game modes present in-game. Still, to give players a gist of which heroes to aim for, we have a mini-list of some of the high-priority targets that will definitely help you progress faster and easier:
Musashi

(3-Star Fire elemental Attacker)

Qin Shi Huang

(3-Star Earth elemental Debuffer)

Ushiwakamaru

(3-Star Dark elemental Attacker)

Asclepius

(3-Star Wood elemental Healer)

Amadeus

(3-Star Light elemental Debuffer)

Lancelot

(3-Star Earth elemental Attacker)

Hercules

(3-Star Wood elemental Tank)

Rousseau

(3-Star Wood elemental Buffer)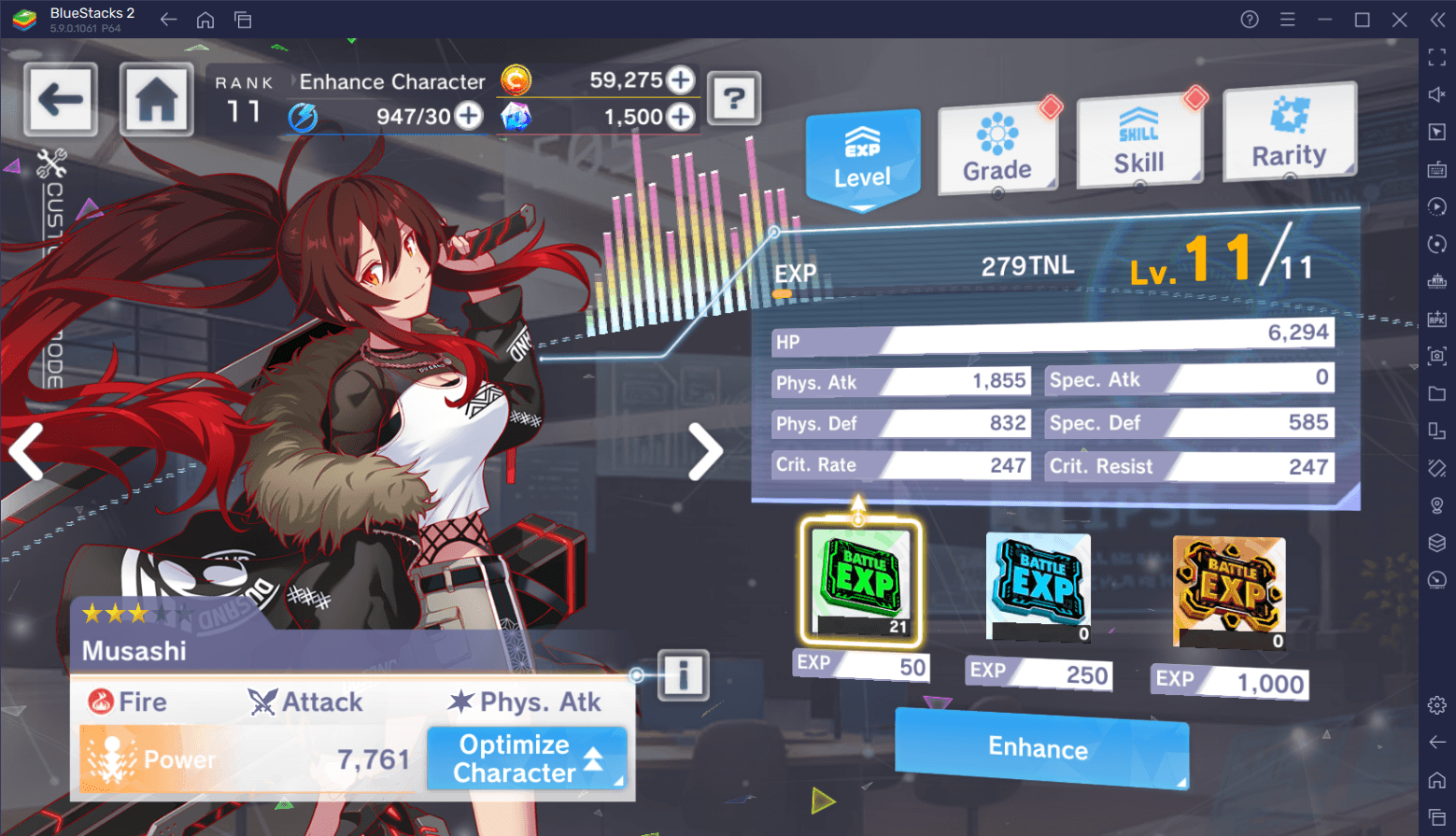 Keep in mind that some heroes are available only through the rare gacha banner or featured gacha banner. Hence, we recommend going for at least 2 3-Star heroes as a good start. In case you are unable to get your desired heroes during the rerolling process, simply start over your progress by following any of the given methods below.
Method 1: Clear Data and Reset Account
After finishing the current re-roll process and being unable to get your desired results, simply exit the game.

Start the game again but do not enter it.

Click on the menu option located at the top right-hand side of the main login screen.

Click on the "Delete Player Data" option.

Click on Accept and Confirm.

This will reset your account and clear all the existing data.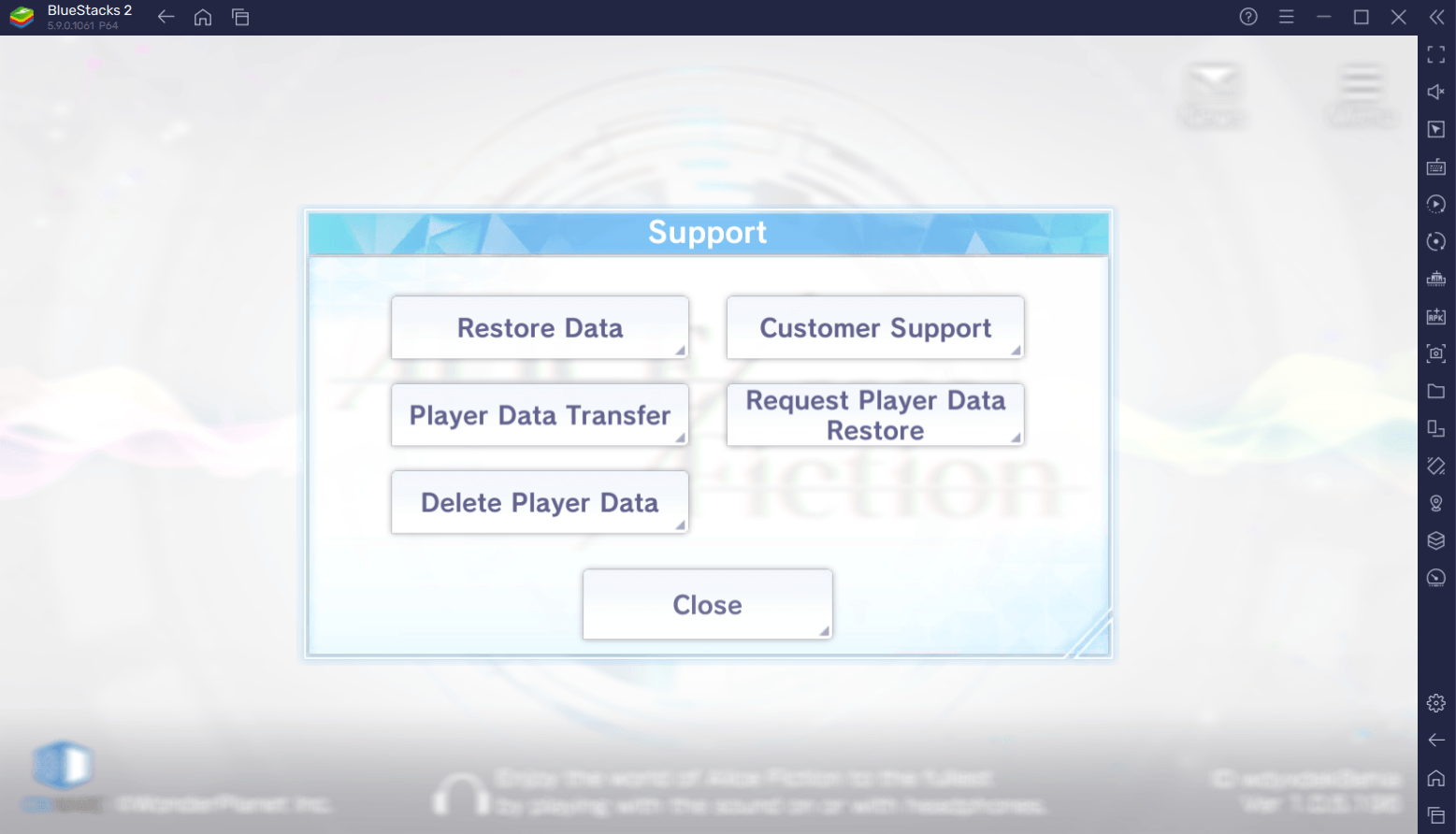 Method 2: Use A New Account
Players can only log in with 1 account at a time in ALICE Fiction.

If they feel like they want to get a better chance at re-rolling but want to save the data on their current account, they can request for Player Data Transfer to a new account by going to the Menu section on the Main Login screen.

This new account can be on any social media like Facebook, Twitter, Google, or Apple.
To Play ALICE Fiction on your PC, using BlueStacks with a keyboard and mouse is recommended for an optimized and lag-free gaming experience.