Game Guides
How to Progress and Farm Resources in American Dad! Apocalypse Soon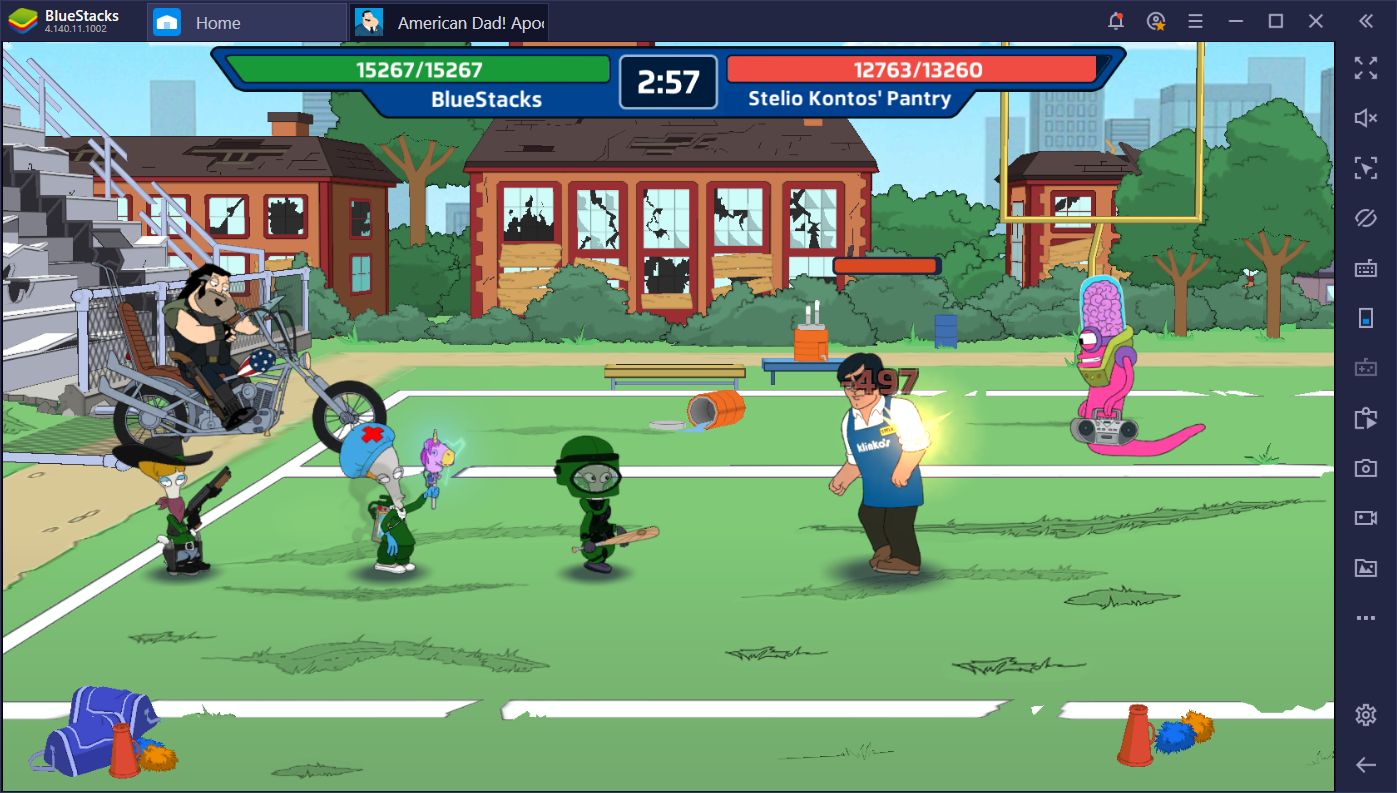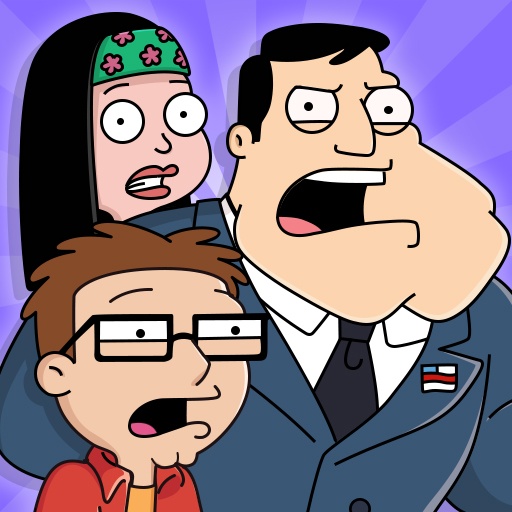 So you recently started your adventure in American Dad! Apocalypse Soon, and have already cleared the first few stages? Good job! However, the game is just starting out as you still have much to unlock, and infinitely-tougher challenges to surpass. But don't worry if you get stuck on a stage or two; this just means that you need to perform a few upgrades here and there before trying again. After all, these shelter games are 90% about preparation, while only 10% is actually about execution during combat.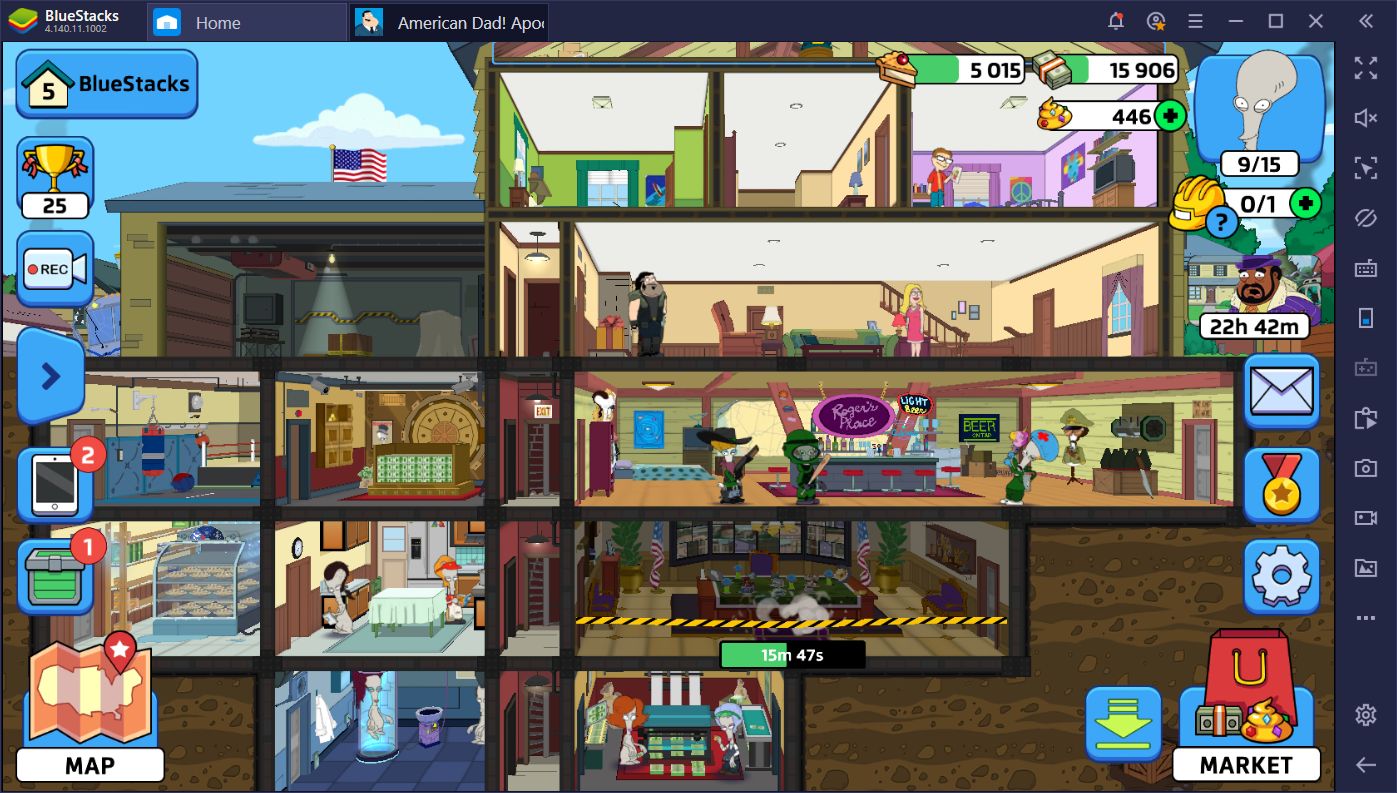 There are many ways in which you can progress in American Dad! most of which depend on investing resources on upgrades, or simply sinking time into the game to advance your troops' skills or birthing new clones for your base. In this guide, we're going to discuss the best ways to advance in this game, for those who feel stuck or don't know how to invest their time and resources.
However, keep in mind that, regardless of your methods for upgrading your shelter and clones, you would benefit tremendously from playing on BlueStacks. This is mostly thanks to the tools and features, such as the Keymapping Tool, that our emulator offers, which can help to streamline—and even automate—certain aspects of your game. Take a look at our BlueStacks usage guide for American Dad! Apocalypse Soon if you want to read more about this aspect!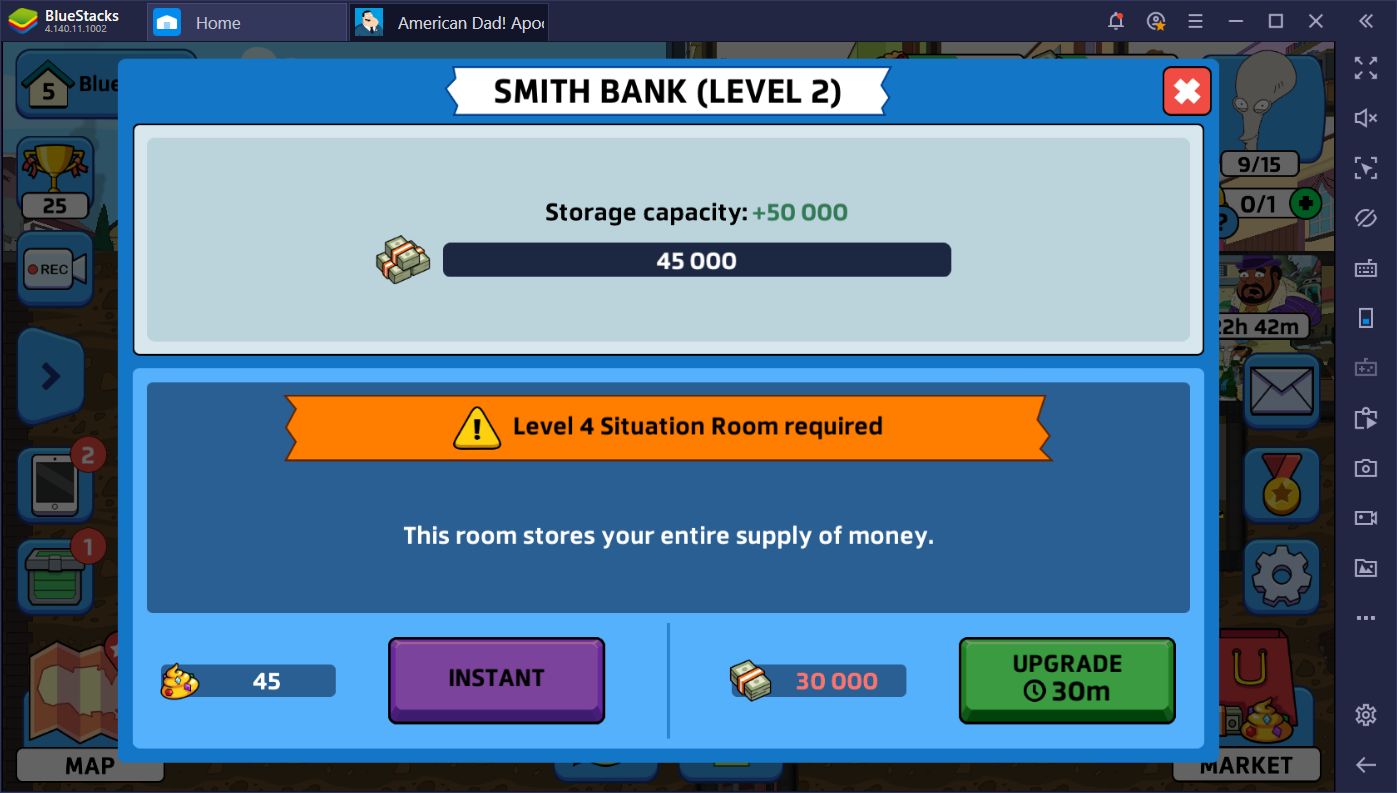 Improving Proficiencies
Just like upgrading your rooms, you can also train the proficiencies of your characters. Though you can only improve their combat prowess at the beginning, you'll unlock special rooms once you upgrade your Situation Room to level 5. However, until that moment comes, you should take a few moments to level up your fighters to their maximum proficiency. Not only will this improve their performance in combat, it'll also allow them to equip better gear since certain pieces have proficiency requirements.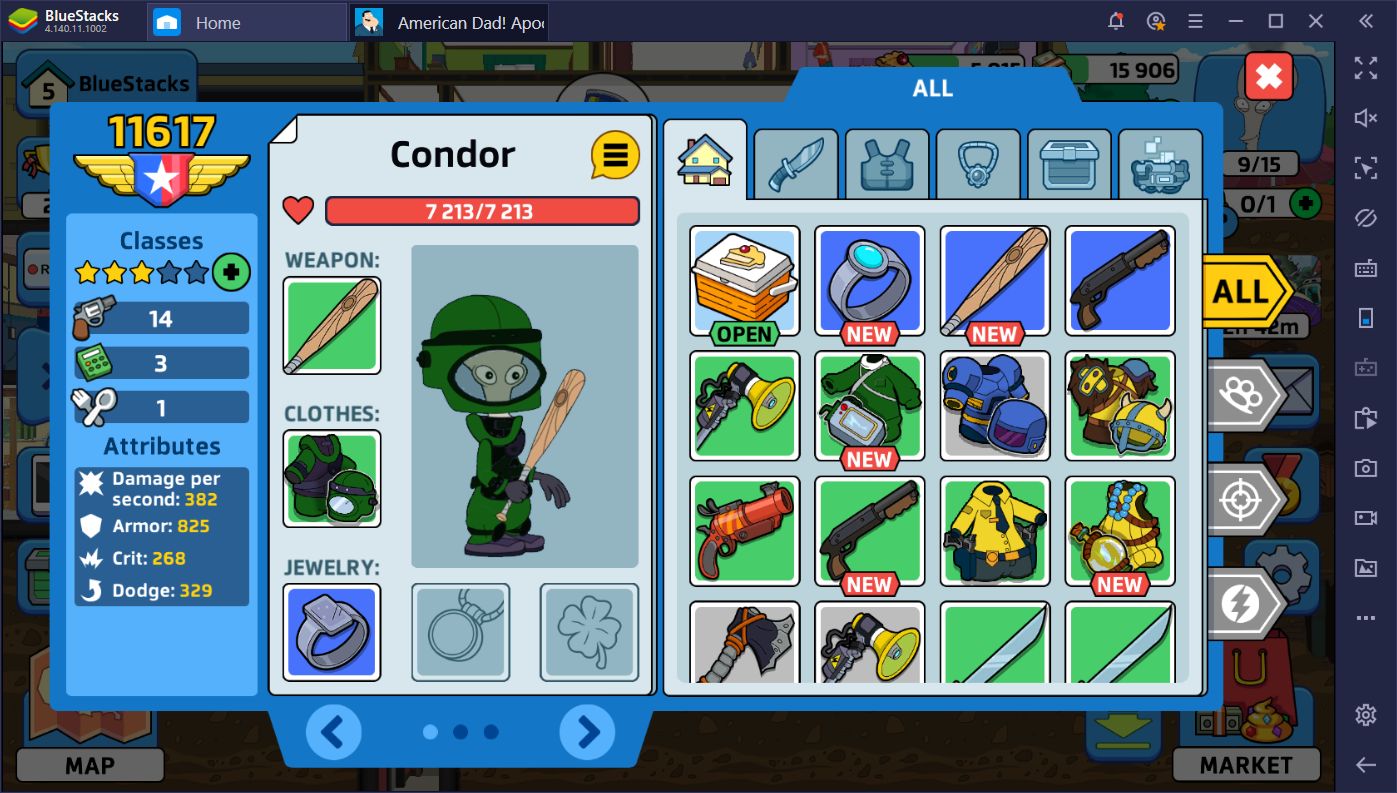 Once you upgrade your Situation Room to level 5, your first priority should be to create both a Banker Training Room and a Cook Training Room. With these facilities in place, you'll be able to level up the proficiencies of your bankers and cooks, respectively, increasing their resource generation and allowing them to equip better gear.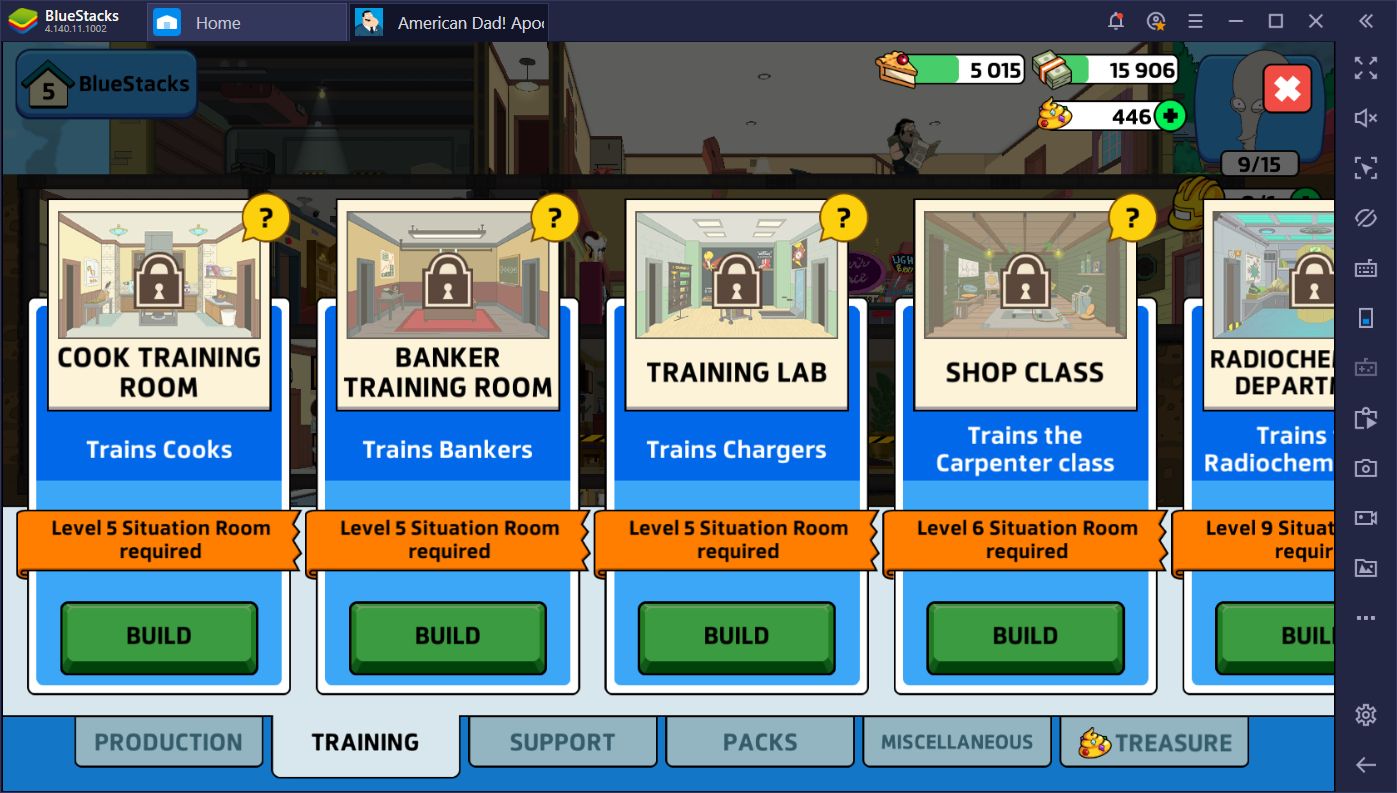 Check Often to See if You Have Better Gear
Speaking of gear, this is one of the aspects that's easiest to overlook in American Dad! Apocalypse Soon. Mostly because the gear you get from chests has next to no fanfare, good drops often go unnoticed at the beginning. To be safe, make sure to check your bag often to verify that you don't have any upgrades lying around. These items are ineffective if they're gathering dust in your bag, rather than in the hands of any of your loyal clones.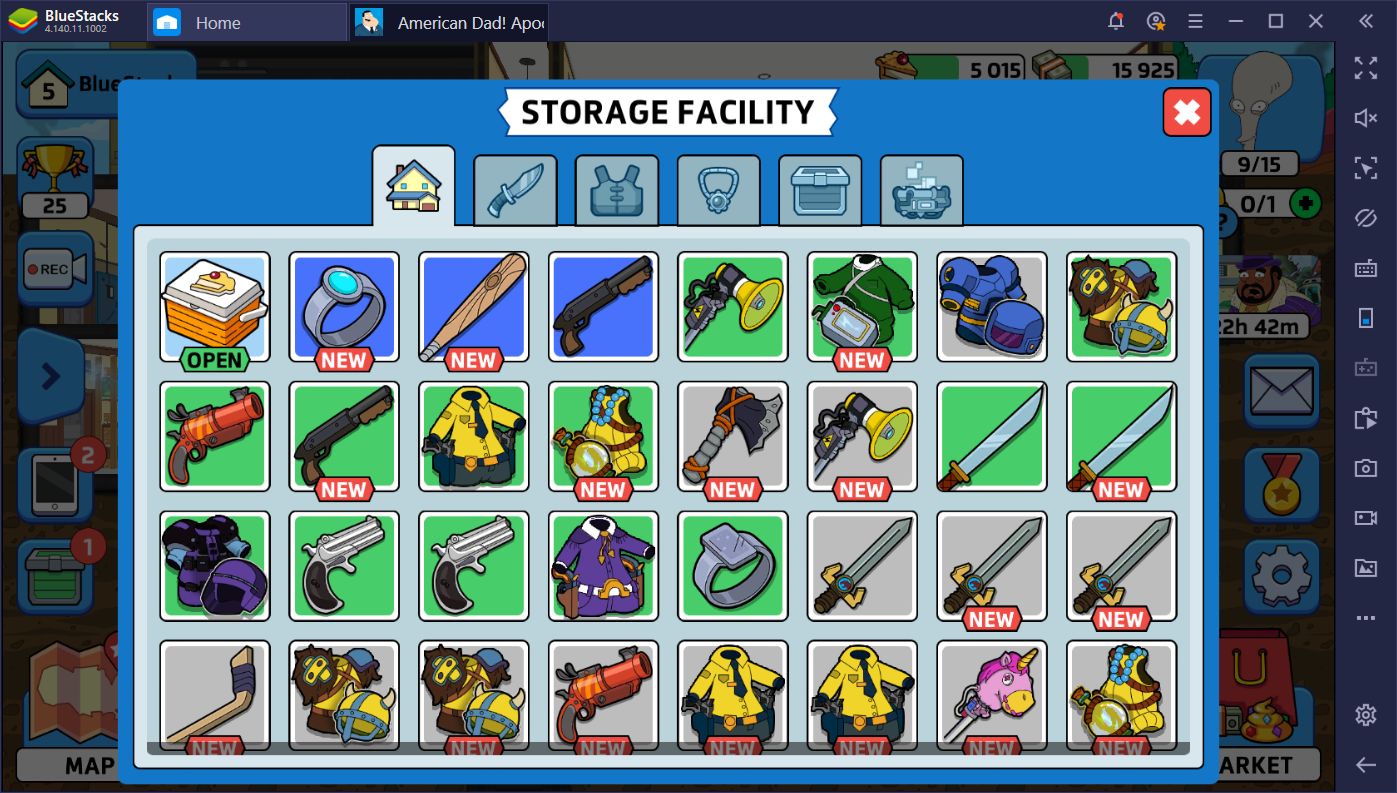 Keep in mind that this recommendation applies to every character and not just fighters. It's possible to receive powerful pieces of gear for your bankers and cooks, that will help to significantly increase their hourly production. Remember that every character can equip a weapon, a uniform, and three accessories. In this sense, even if you have crappy gear in your bag, it's much better to equip them to your clones rather than having them go around with empty slots.
Strive to Complete Achievements
One of the main factors that'll impede your progress in American Dad! Apocalypse Soon is your reserves of resources—or lack thereof. Upgrades are expensive in this game! It's not uncommon to dump all your cash into a single Situation Room upgrade, especially at the beginning when your resource generation is low. However, another factor that will slow down your progress is the fact that you only have access to one building crew at the start.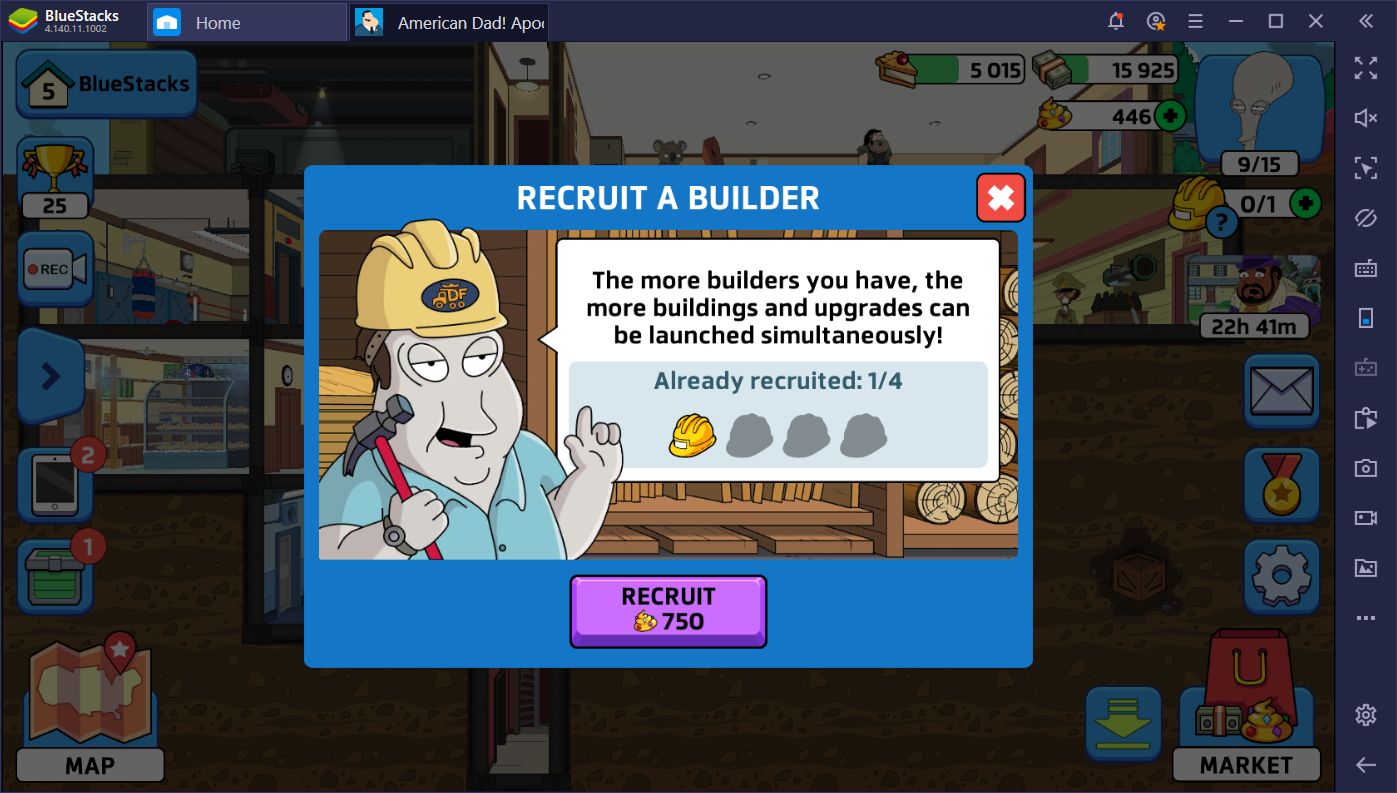 Like we mentioned in our starter tips and tricks guide, you can purchase additional building crews for your home in this game, which cost Golden Turds, the game's premium currency. These turds are tough to come by, and yet are extremely important for unlocking some of the best upgrades, including the aforementioned construction crew. For a measly 750 Golden Turds, you can permanently unlock an additional builder for your home, which is an upgrade that you most definitely won't want to pass up.
While farming for Golden Turds is tough, especially if you don't want to whip out the ol' wallet, you can obtain a lot of this currency for free by completing the tasks in the achievement menu. Most achievements grant a trivial sum of turds However, some of these tasks can give you up to 100 Golden Turds, which will definitely contribute towards your second building crew. In fact, some of these tasks are tiered, which means that they grant increasing rewards for further progressing into the game.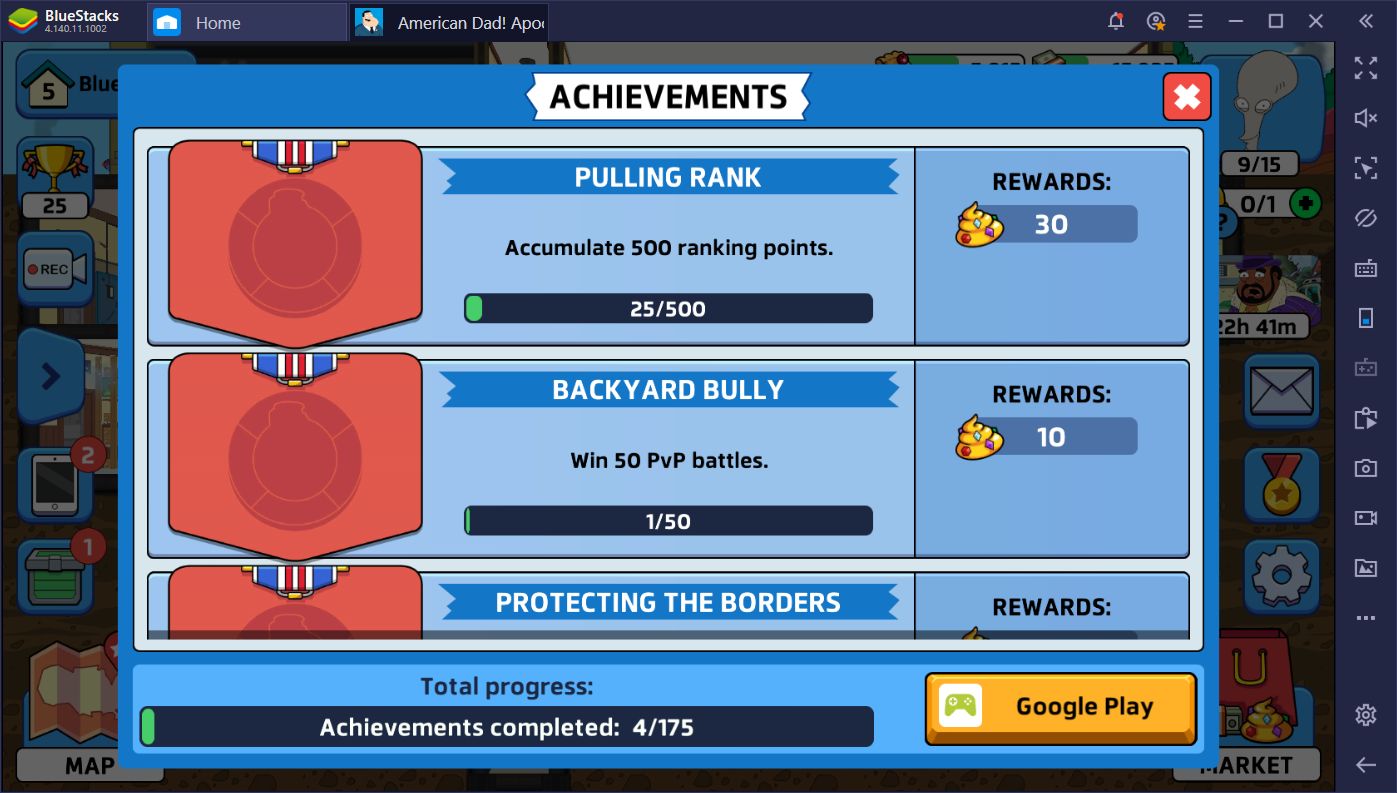 For instance, the Family Reunion achievement rewards you when you get your second hero after completing chapter 1. The first time around, it grants you 20 Golden Turds. However, when you recruit 4 heroes, it'll grant you another reward, this time consisting of 40 Golden Turds. There are many achievements that scale in this manner, so make sure to visit this menu often.
Clear the Debris in Your Base
Another extra source of income in American Dad! is from clearing the debris and trash in your home. By paying a small sum of cash, you can blow these nuisances away, and receive rewards for doing so. Some of these caches may even contain Golden Turds! In this sense, make sure to clear them as soon as you have some disposable income.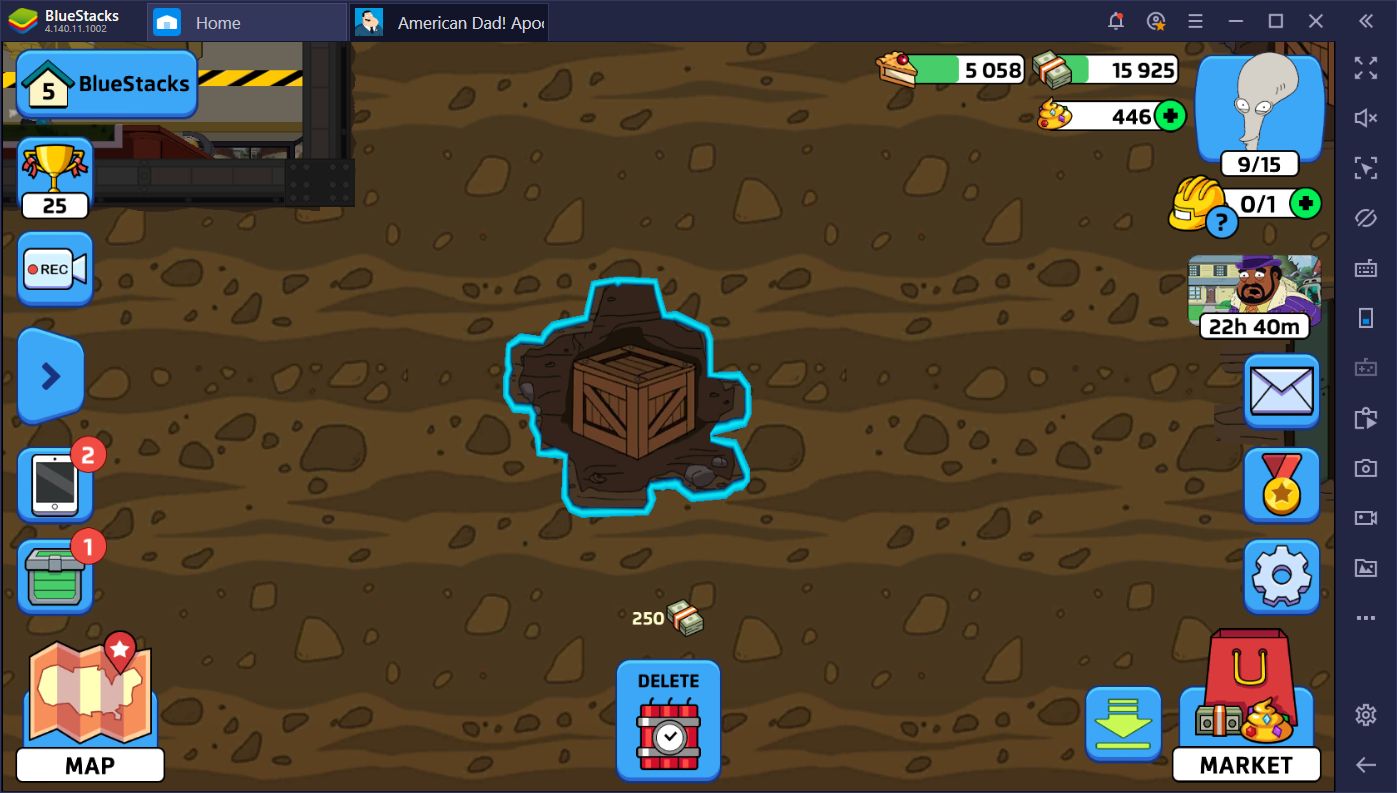 Once You're Up to Date at Home, Your Priority Is Always to Complete Story Missions
While you can purchase upgrades, level up your characters, and do many other tasks to optimize your passive income, the best way to generate cash and receive drops is from the main missions. Not only do you receive money for every mission you complete, you'll also receive a chest with random rewards within. From gear and food, to cash and other wonderful pieces of loot, these chests can help tremendously to expedite your progress in American Dad! Apocalypse Soon.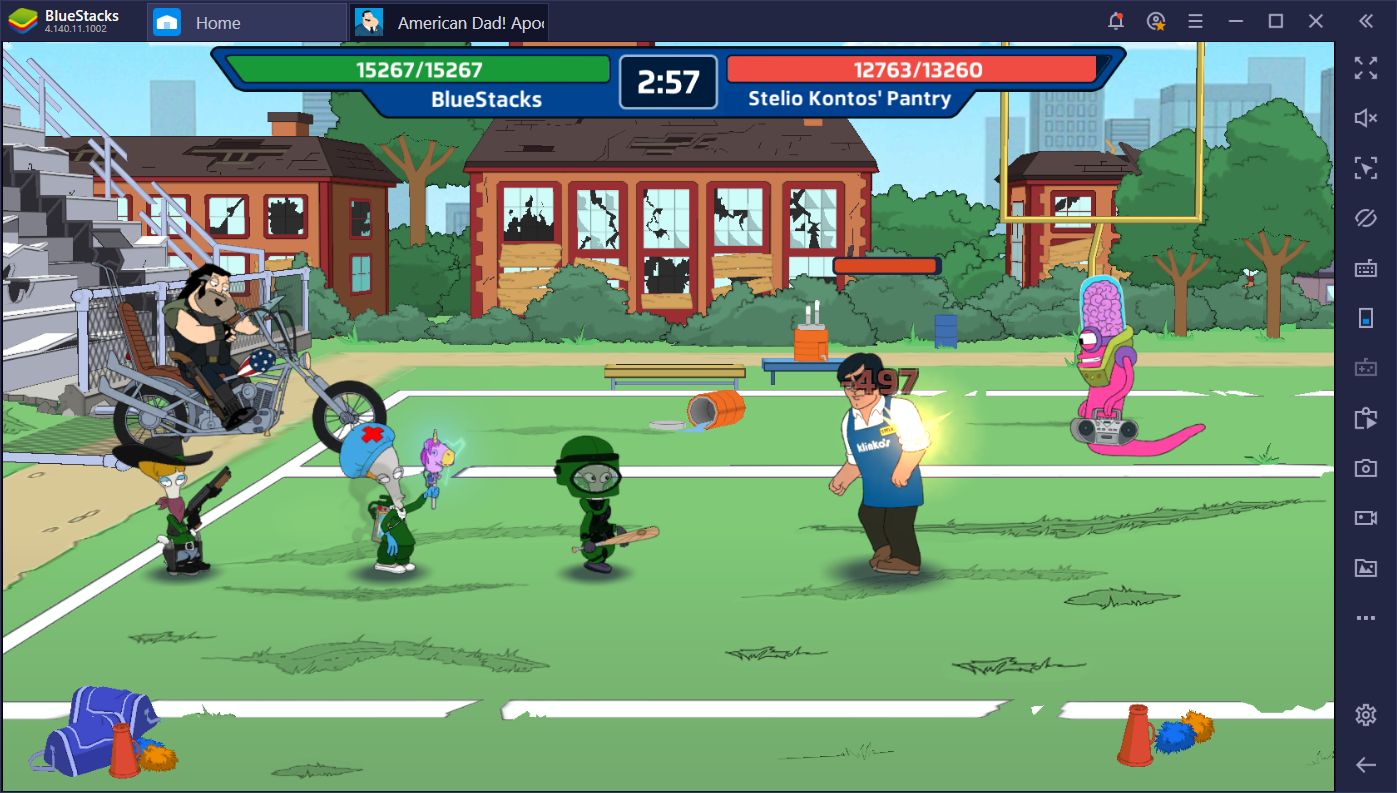 Furthermore, as you progress through the missions, and upgrade your home, you'll also complete many of the side missions, which consists of tasks that you'll probably complete without noticing. However, what you'll definitely notice are the rewards from completing these missions. In contrast to Achievements, these tasks reward you with cash, as well as other useful objects when you clear each chapter.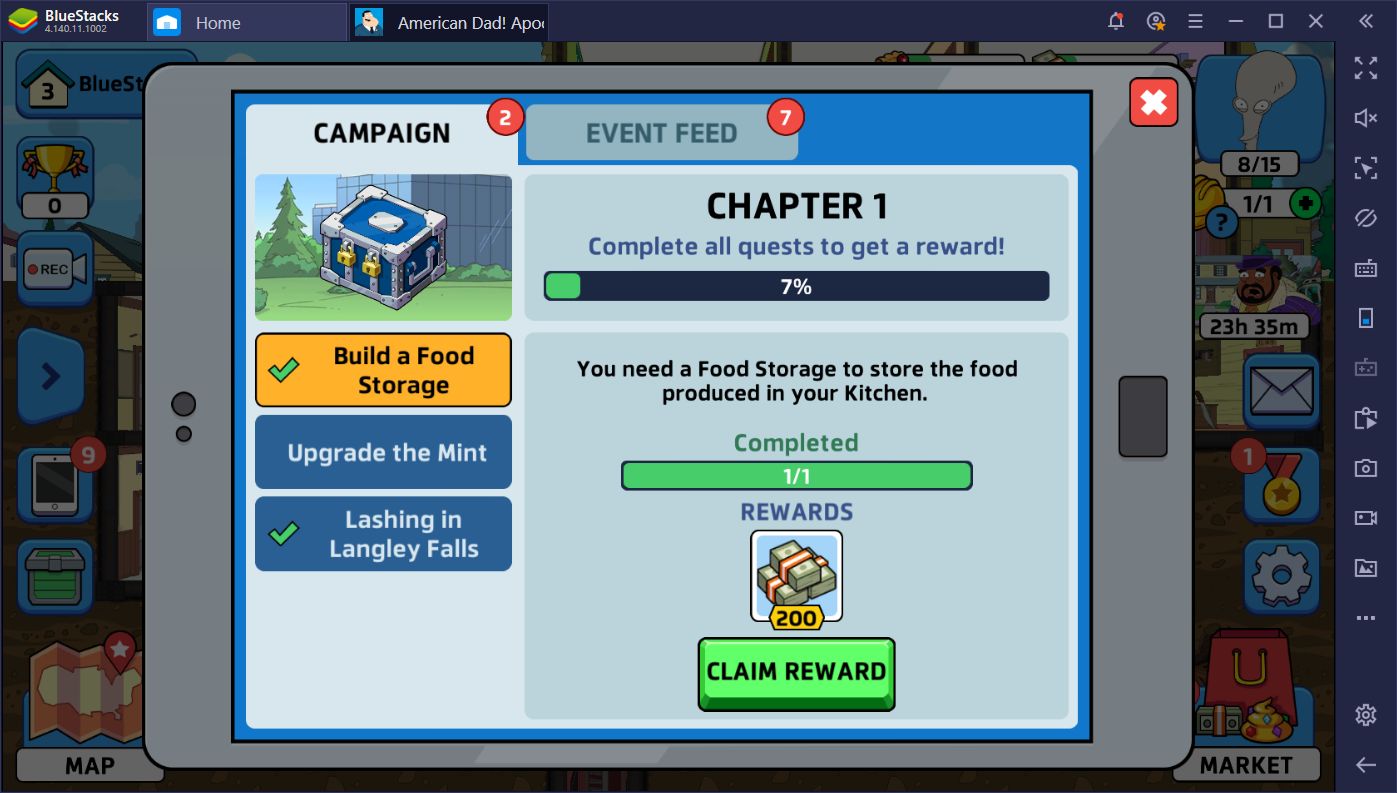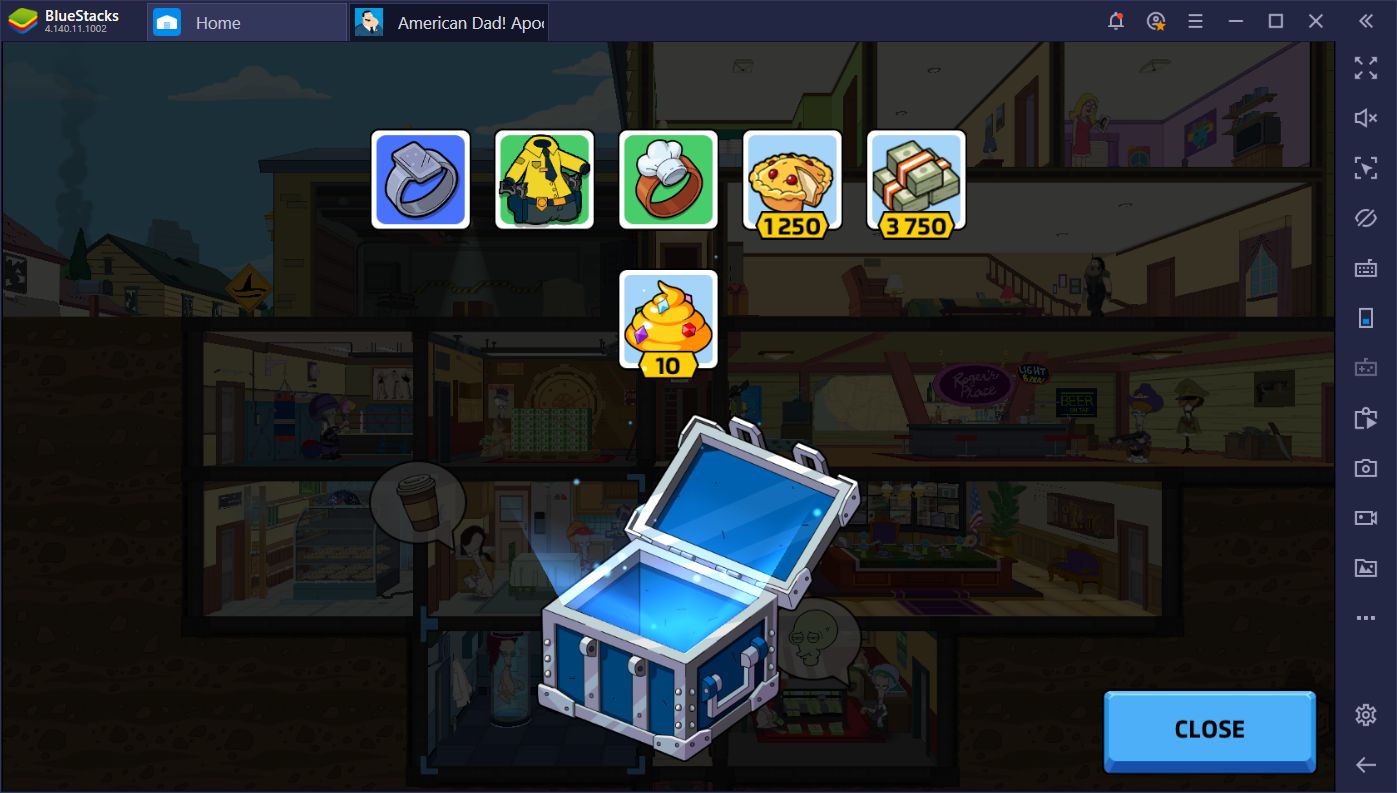 Whenever you find yourself stuck in American Dad! Apocalypse, don't forget the pointers that we mentioned in this guide. Even if you're not sure how to proceed, you can probably get your bearings and make good progress by working on any of the things we mentioned above. Do you know any other useful tips for making good progress in American Dad? Feel free to share them in the comments below and help your fellow gamers out!