Game Guides
How to Play Among Us on Mac and PC for FREE with BlueStacks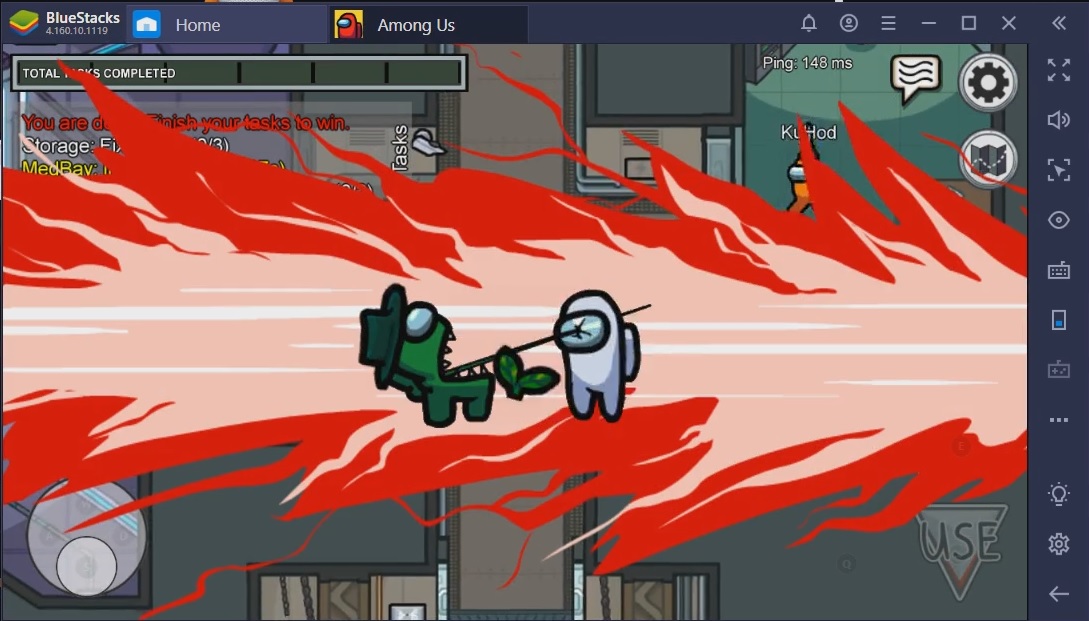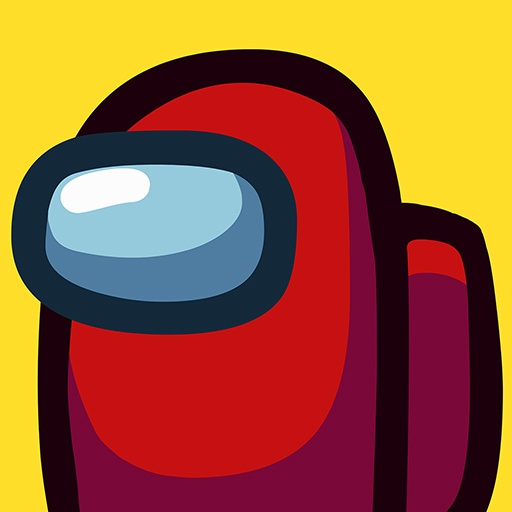 Among Us is one of the highest rated, family-friendly games on the App Store. If everyone has a smartphone, it can dub as a next-level party game when you're out of ideas. We tried it and our colleagues had to pull us apart so we could actually get some work done. It's dangerously fun. The amount of real, 4-star (and higher) reviews for this app is jaw-dropping, especially given the fact that it's no more than two years old. Learn more about how to optimize your Among Us experience on PC.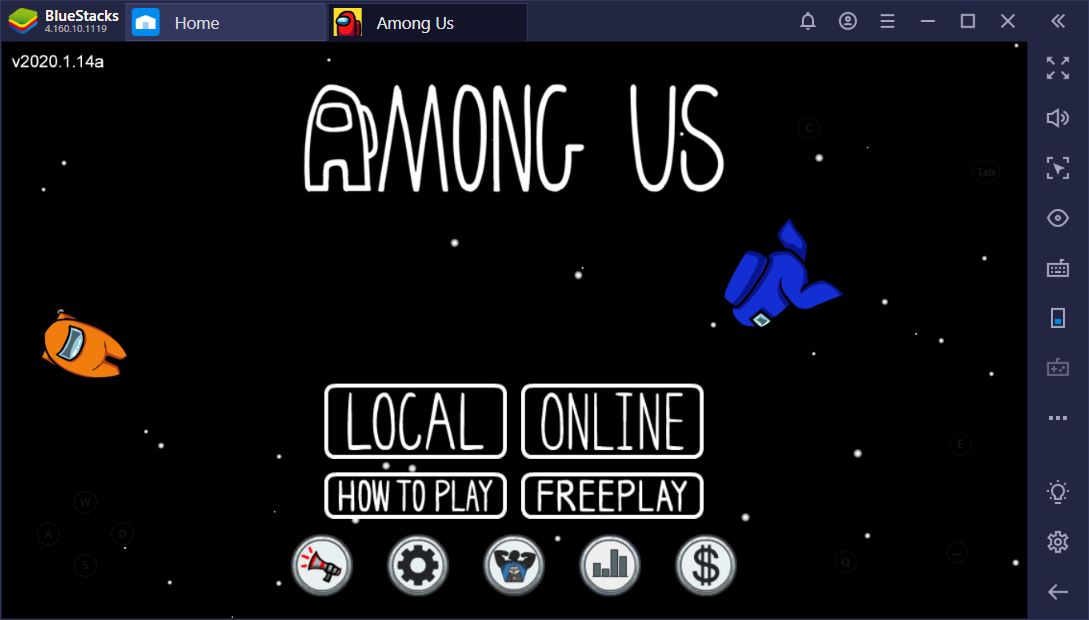 Having played this awesome release from Innersloth LLC for several days in a row, we can now give you the crash course in it. For those of you who may be worried about ads, the free version's clips are not as invasive as with most other games.
On the other hand, there are two DLCs that include new maps, tasks, and experiences, as well as several individual packs that can get you awesome skins, hats, or pets. Given their low prices (several USD), each of these is absolutely worth purchasing, since you'll be supporting the devs of this awesome game.
Among Us on PC with BlueStacks
To play Among Us on your PC, simply follow these simple steps:
Download the latest version of BlueStacks, our free app player, from our website. Run the installer and let it finish. Once done, the emulator will launch automatically.
Search for "Among Us" in our App Center and Click to Install.
You'll then find the Among Us icon on your home screen, click on it to launch the game and start playing.
Now, there is a major advantage of playing the game on BlueStacks. While the game is free for Android, you need to purchase the App on Steam if you wish to play on PC.
However, with BlueStacks, you actually get to play the Android version of the game, but on your PC. Neat, right?
Alternatively, you can watch this video:
What's more, is that you can actually play with your friends who play on the PC version of the game because it supports cross-platform play.
Meaning, you get all the fun and none of the bills.
What's the Game About?
The premise of Among Us is quite simple: you're one of 4 to 10 players on a space ship. One of these is an Impostor whose main goal is to kill everyone else. The remainder of the players are part of the regular crew who's just trying to escape unharmed. To do this, they have to complete several tasks or (better yet) find the Impostor and vote them out Survivor style. If they're successful, the Crew wins. If the Impostor manages to kill them all, he or she wins.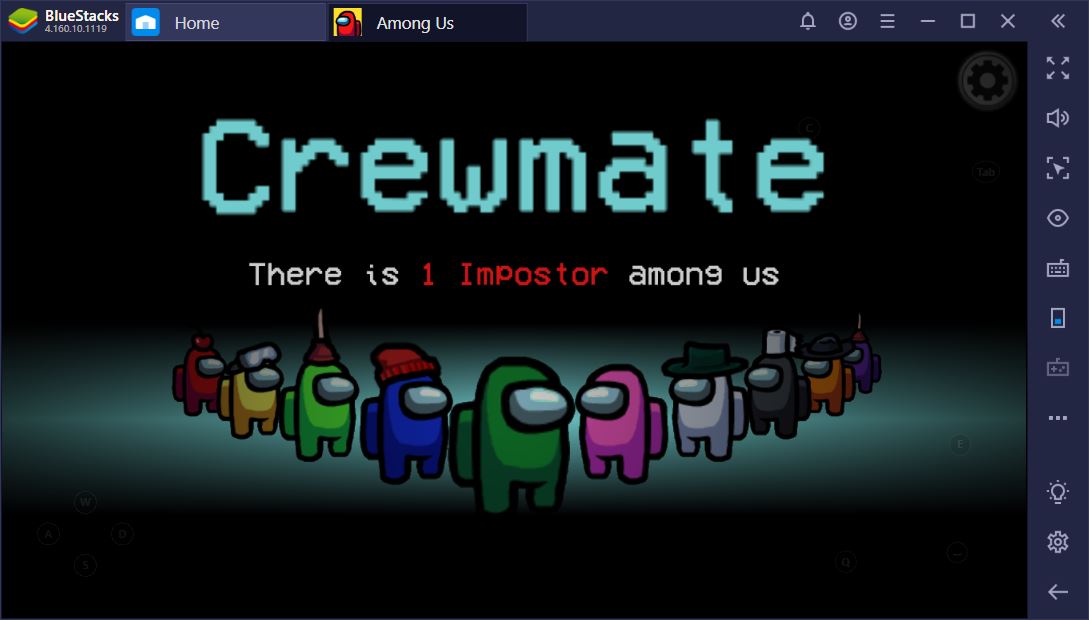 The free map, Skeld, has 14 different rooms that are connected by 7 hallways. Everyone spawns in the Cafeteria and, depending on the host's settings, as well as on RNG, Crew members have to visit some or most of the other rooms to complete their tasks. While Impostors don't have tasks as their specific objectives, they can fake "completing" certain activities as a way to gain everyone else's trust. Every user has a chance to call an emergency meeting or, upon seeing a dead body, to report it to everyone else. For the mobile release, discussions are only possible during these time-limited events. If you want to know how you can be the perfect Crewmate, jump right here.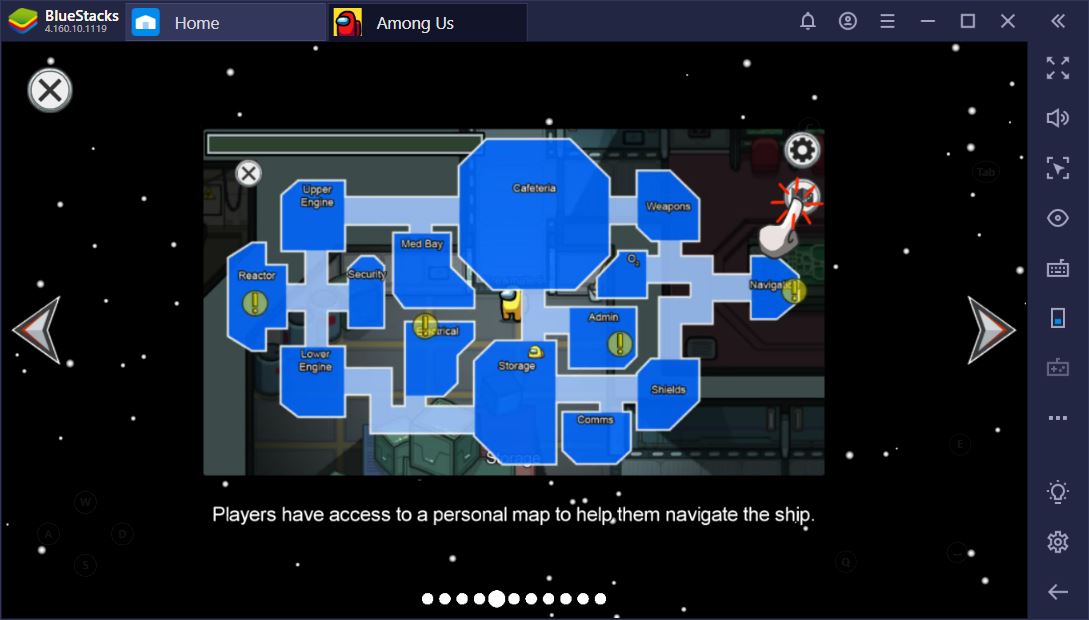 If you're an Impostor, your main goal is to convince others that you didn't do it, while the Crew has to spot you out. Since it's a voting system where the person with the most votes gets eliminated from the game, it doesn't really matter who does what. Instead, your argumentative powers are what makes a difference. To sway people in one direction or another, you have to be prepared to make your case as convincingly as possible. There is a short time-limit, so you either have to present very strong evidence or come up with a believable narrative that will take others off your trail.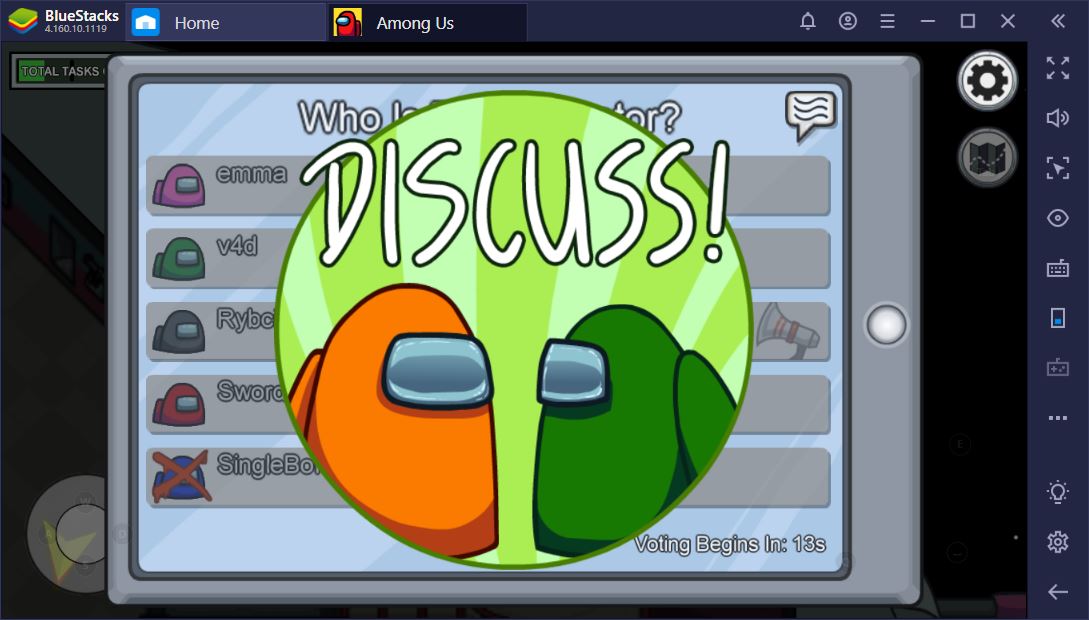 When you're killed by the Impostor, you become a ghost. Although you can't interact or discuss with others, you can help them complete tasks. They won't be able to see you, though.
Online or LAN Party
The best part about Among Us is that you can easily play the game with your friends. To do this, you can be a host and set a password for your lobby. If you're one of those people who miss the rush of playing in a LAN event, this is the single-best way you can tap into that feeling without bringing together tons of PCs. There is an advantage to playing Among Us on PC with BlueStacks, though, since the emulator lets you type and react to what is going on much faster than you'd be able to on a smartphone.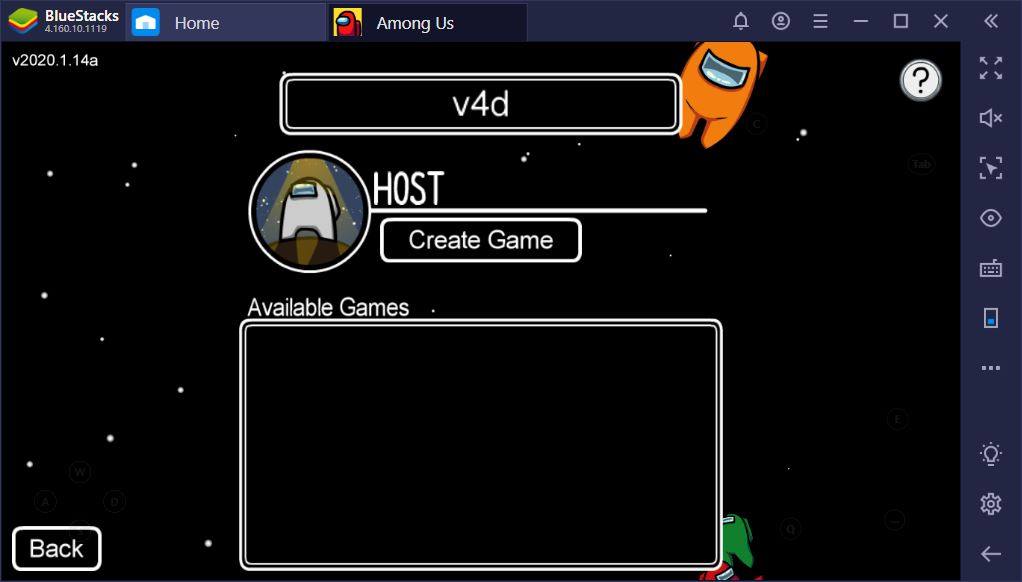 This is a great way of having some fun with your colleagues. We ordered some pizzas and soft-drinks and we Impostored away the rest of the night. You can also just play the game online by joining public lobbies. From what we can tell, the community is hell-bent on having fun. You're very likely to encounter versatile speakers who are adept in rhetoric and mind games, taciturn individuals who barely write one word, as well as anything in-between. A great Impostor knows all of their tools and uses them accordingly: they're a smooth criminal.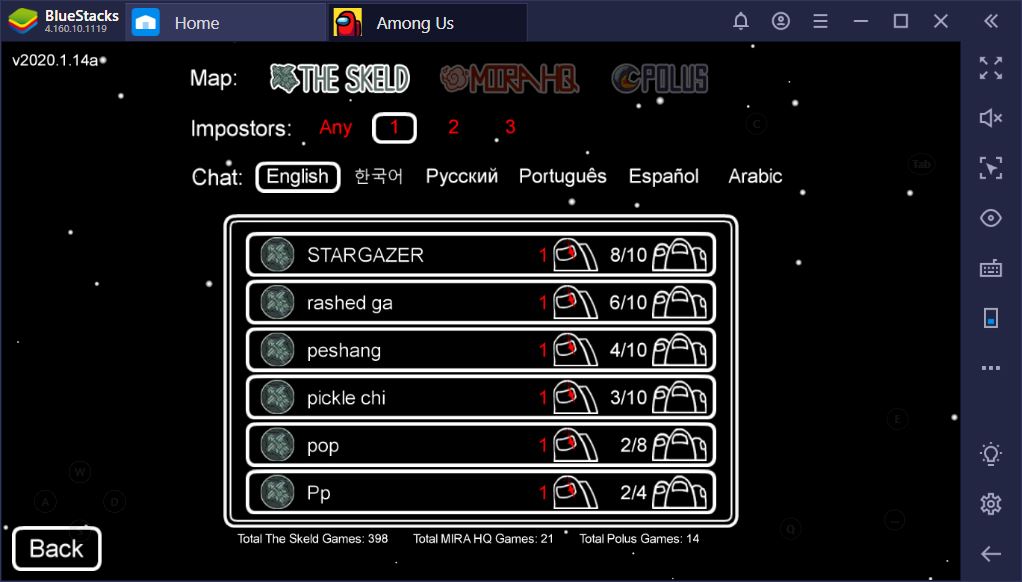 Although deceptively simple, Among Us is, by far, one of the most entertaining social-oriented mobile releases we've played in a while. Redditors have even ventured to come up with game theories that explain the design and setting. For instance, it seems that everyone's wearing a suit on the ship. This would make sense if there was no atmosphere, but this is not actually the case. A hint as to why they might need the protection is provided when you get killed by an Impostor.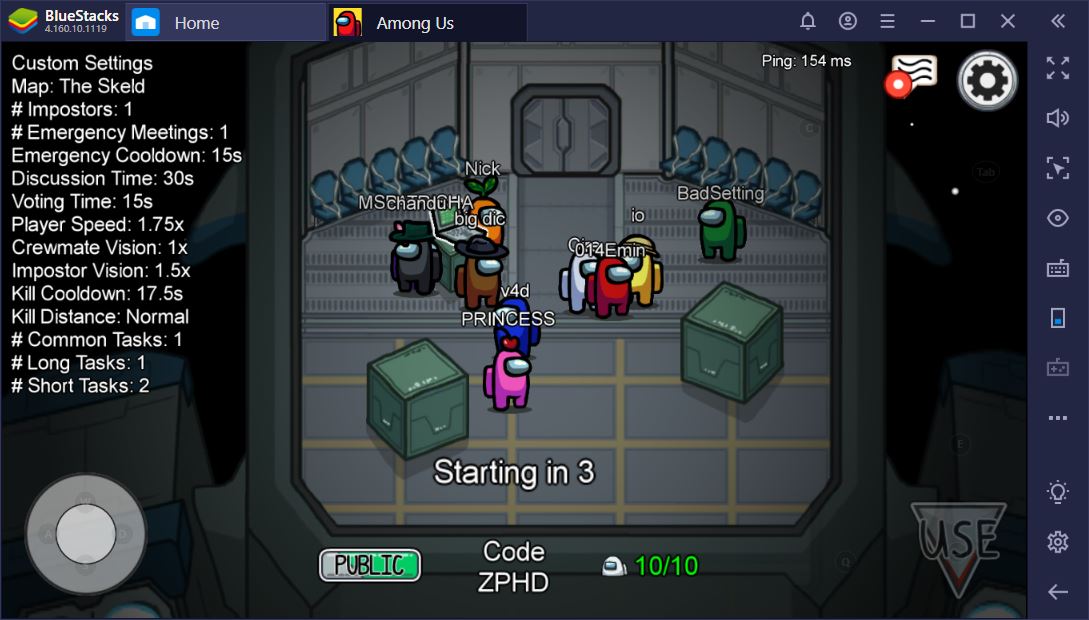 In one of the animations you receive as a victim, the Impostor kills you in a very alien-like manner. Yet they can speak, interact, and pass off as humans quite easily. The theory that got the most traction is that the Impostor is actually a Crew member suffering from a disease they contracted in the medical lab. Throughout the map, there are several graves which may indicate that previous individuals also got the illness and died from it. From this perspective, it certainly makes sense that everyone would be wearing a hazmat suit – they're trying to keep the disease at bay.
Currently, the game has no ranked mode, nor a friend request feature, both of which we'd very much like to see implemented. While the former speaks to our competitive side, the latter would make it possible for us to always team-up with those we take great pleasure in playing with. Either way, Among Us is a hilarious mobile game that can help you pass the time and get some laughs along the way.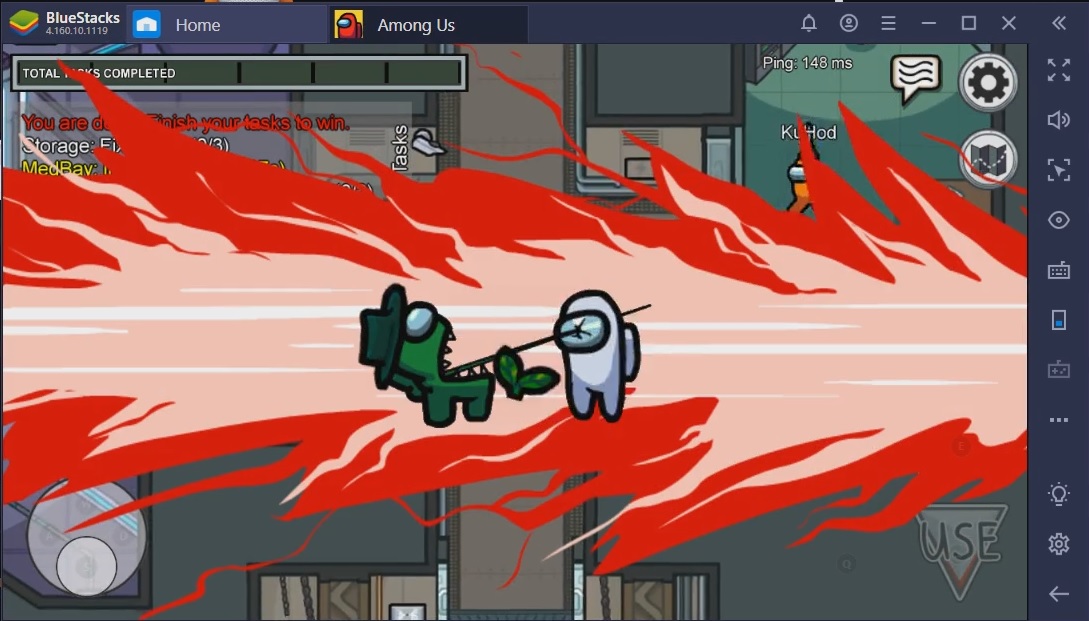 This game is now available on now.gg. Play Among Us online on the cloud now.