Game Guides
How to Beat Animus: Stand Alone on BlueStacks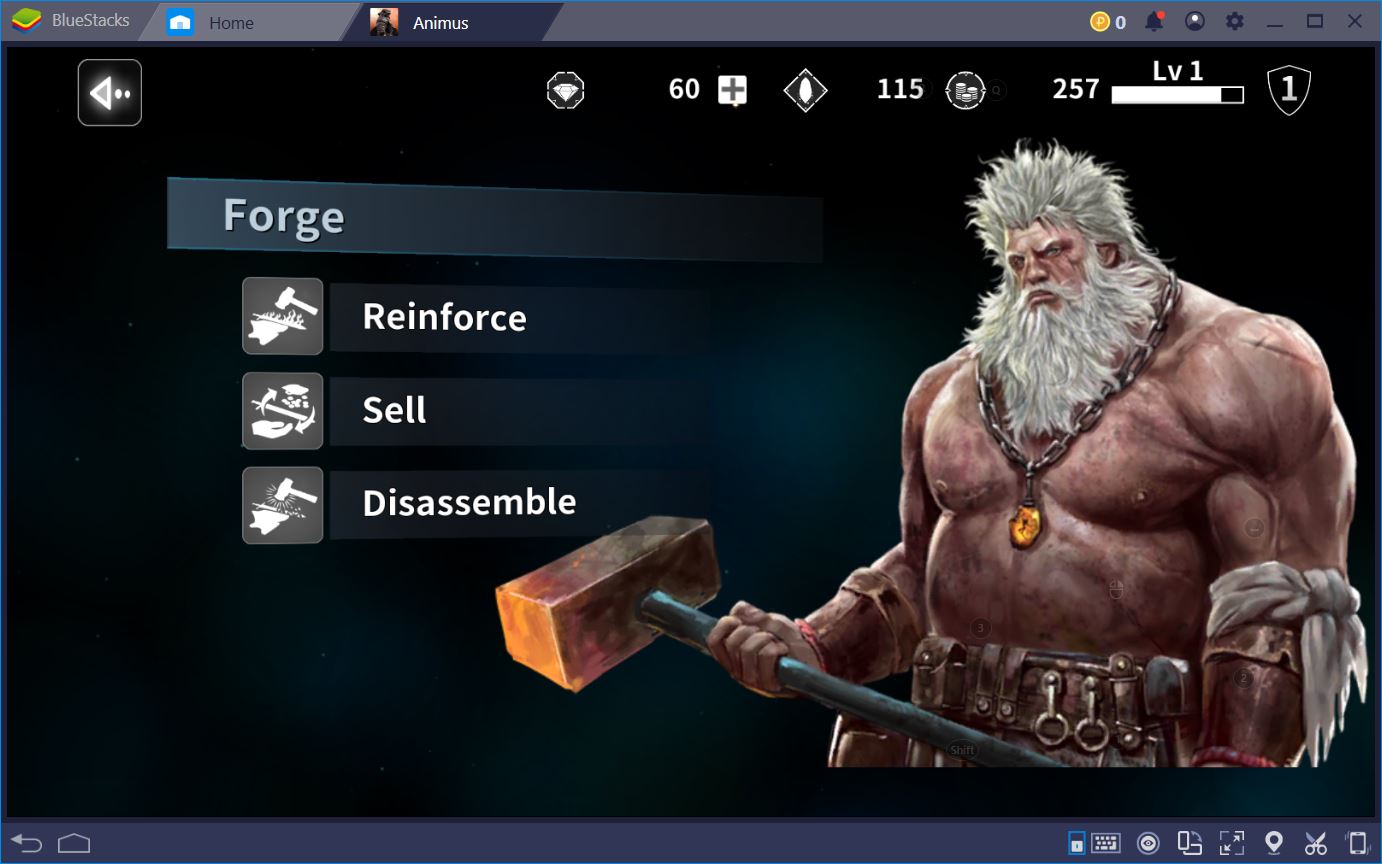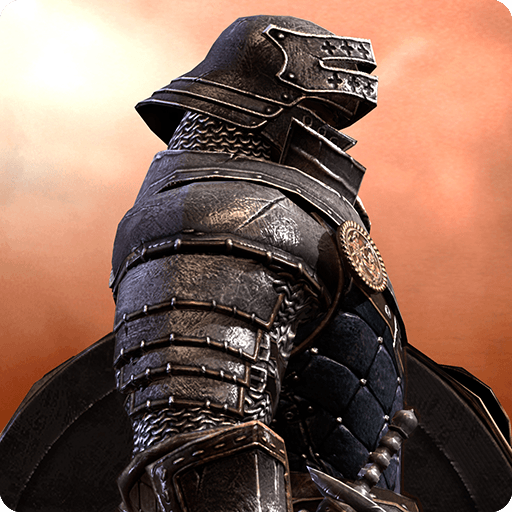 FromSoftware's Dark Souls series has achieved such renown among PC gamers that it's now considered to be one of the hardest, most punishing RPGs in the history of video games. It's not surprising, therefore, that people want to bring the same level of gameplay to mobile devices. The South Korean 10Birds Corporation has achieved this transition with their Animus: Stand Alone.
Animus is a high-end action RPG with intense boss fights and a straightforward progression system that has been streamlined in terms of levelling. This way, everyone can jump straight into the action and try their hand at incredibly challenging and equally rewarding combat. The shortcoming of this graphically polished game is that getting constantly beaten by heroic monsters can be a real downer.
Fortunately, our BlueStacks guide to beating the game can help you out!
Punishing, Fast-Paced Combat
For the first time in the history of Android games, people are able to experience Dark Souls' signature, fast-paced harsh combat on a mobile device. Complemented by epic music and a dark, ambiguous storyline that is often self-reflective, Animus is definitely not for the timid or the fainthearted. In fact, if you're not one of those games who regularly enjoys pushing their skill and game knowledge to the limits, it's likely that Animus will not be entertaining at all. There's a reason why Dark Souls' motto was "be prepared to die" and this is no less the case here.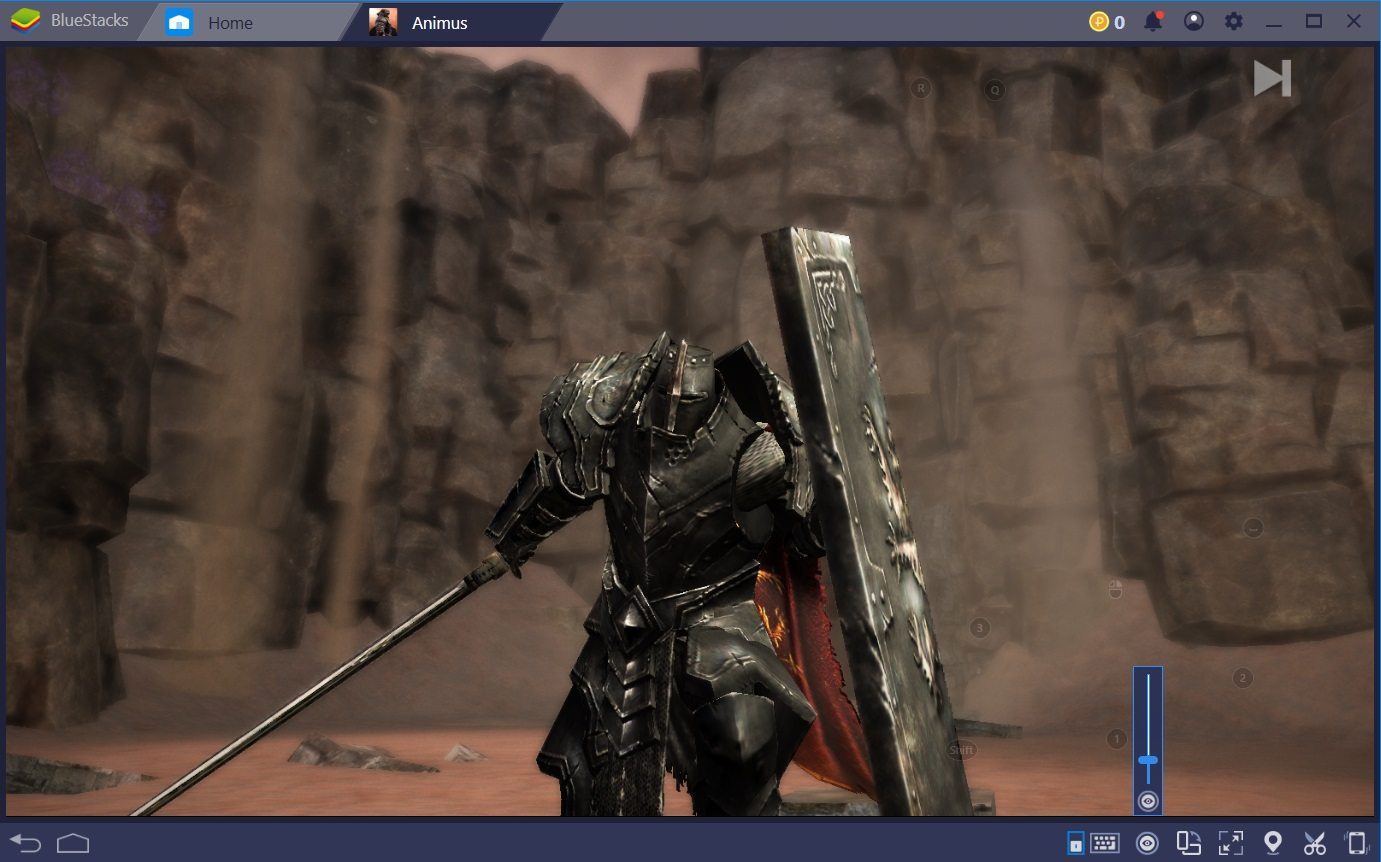 Before anything else, it is important that you use regular mobs before boss encounters to get accustomed to enemy movements, to dodging, as well as to hitting them without taking any damage. This might seem like a waste of time on monsters you can get rid of quite easily, but Animus is all about mastery in terms of combat timing and accuracy. You need to be able to:
assess the window of opportunity you have at your disposal to damage a boss before it launches another attack
get a good grasp of the range and duration of all enemy attacks.
understand how long your attacks take to land.
Having said this, we're already at the first boss!
Better Control with BlueStacks
Because Animus is so combat oriented, the game is very uncomfortable to play on a mobile device. There are six buttons you frequently need to use throughout combat and this is without controlling all of the character movements, which enable you to hit and dodge properly. Playing Animus on BlueStacks can significantly improve how well you do and render this challenging game entertaining and fun.
The emulator's Keymapping Tool is, without a doubt, the best thing to use in order to improve your gameplay. In less than a minute, we have managed to assign keyboard shortcuts to all of the important combat movements. Instead of having to waste time clicking the buttons, we are now able to learn key shortcuts. As we experienced while defeating several of the more difficult beginning bosses, such as the Warrior of Lightning or the beast From the Void, BlueStacks' Keymapping makes a world of a difference.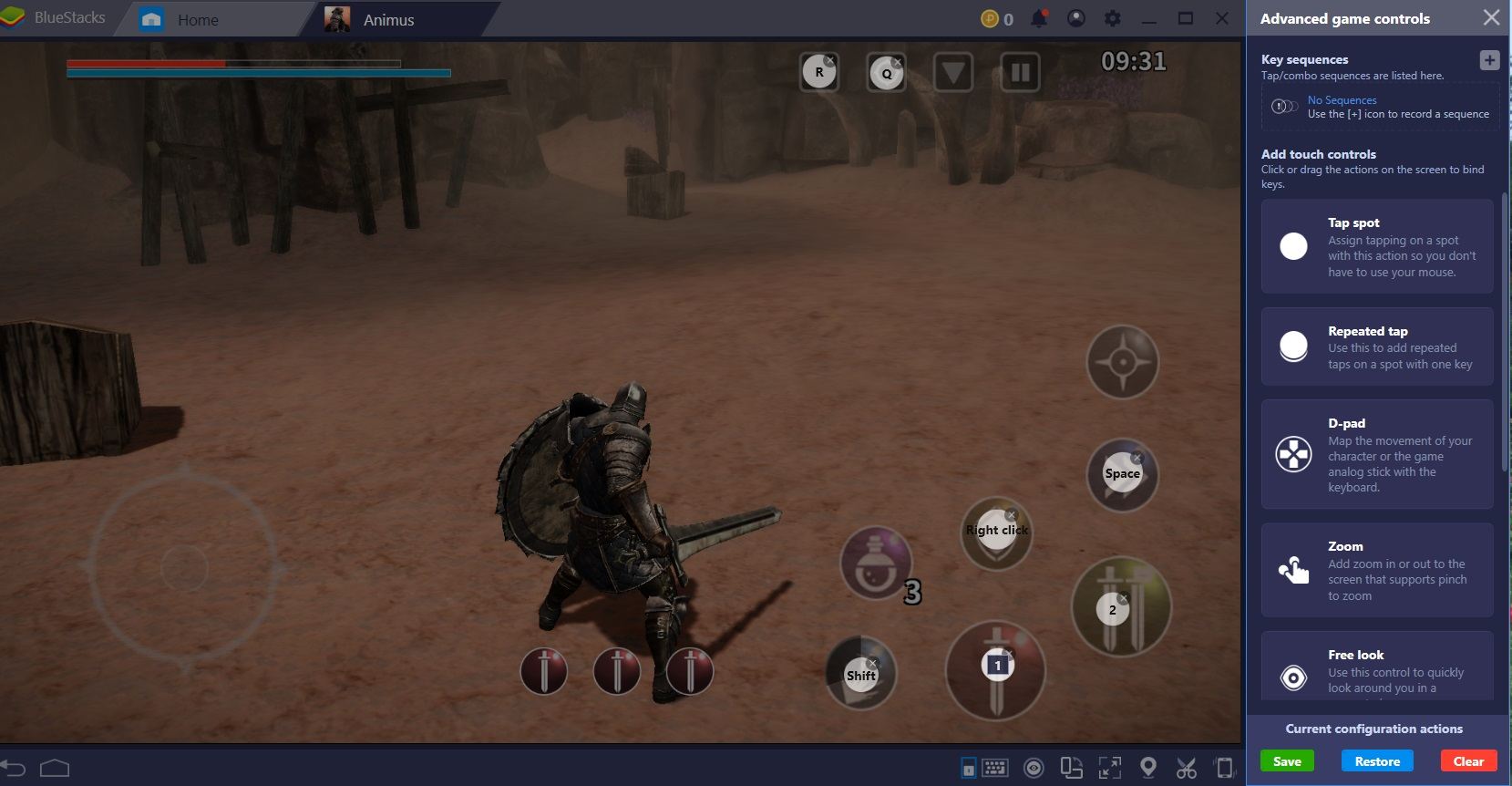 Next thing you know, we've managed to down the boss in just seconds and we had more than half of our HP to spare. Woot! Now, we're ready to take on the big boys.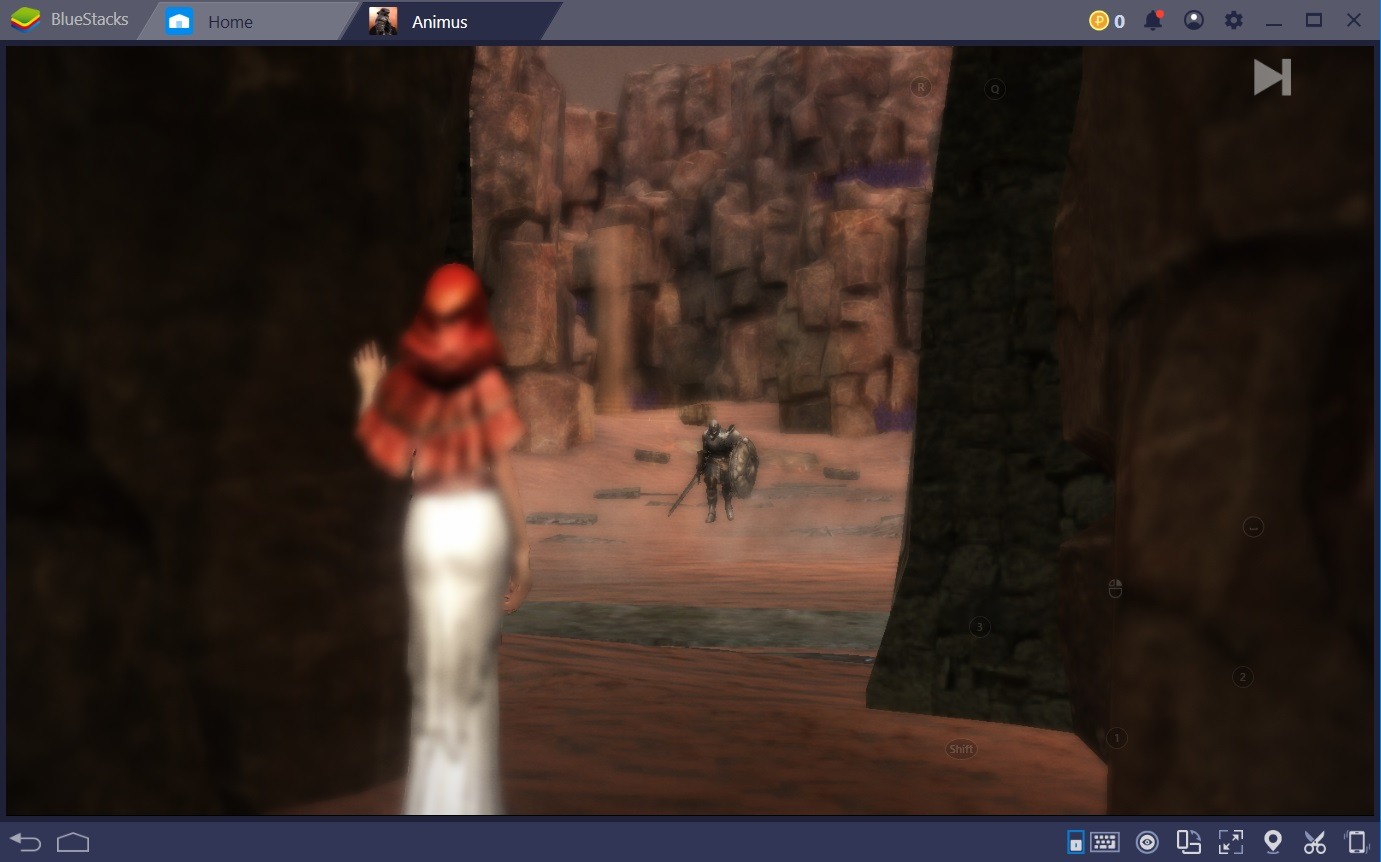 Another awesome feature that we have access to is the BlueStacks Combo Key. The latter allows us to easily navigate through the game by automatizing some of the buttons we always have to press in order to get places. For instance, if we want to access the item improvement menu, something you'll be doing very often in order to make sure your gear is up to par, we first need to access the forge, then the respective reinforcement tab.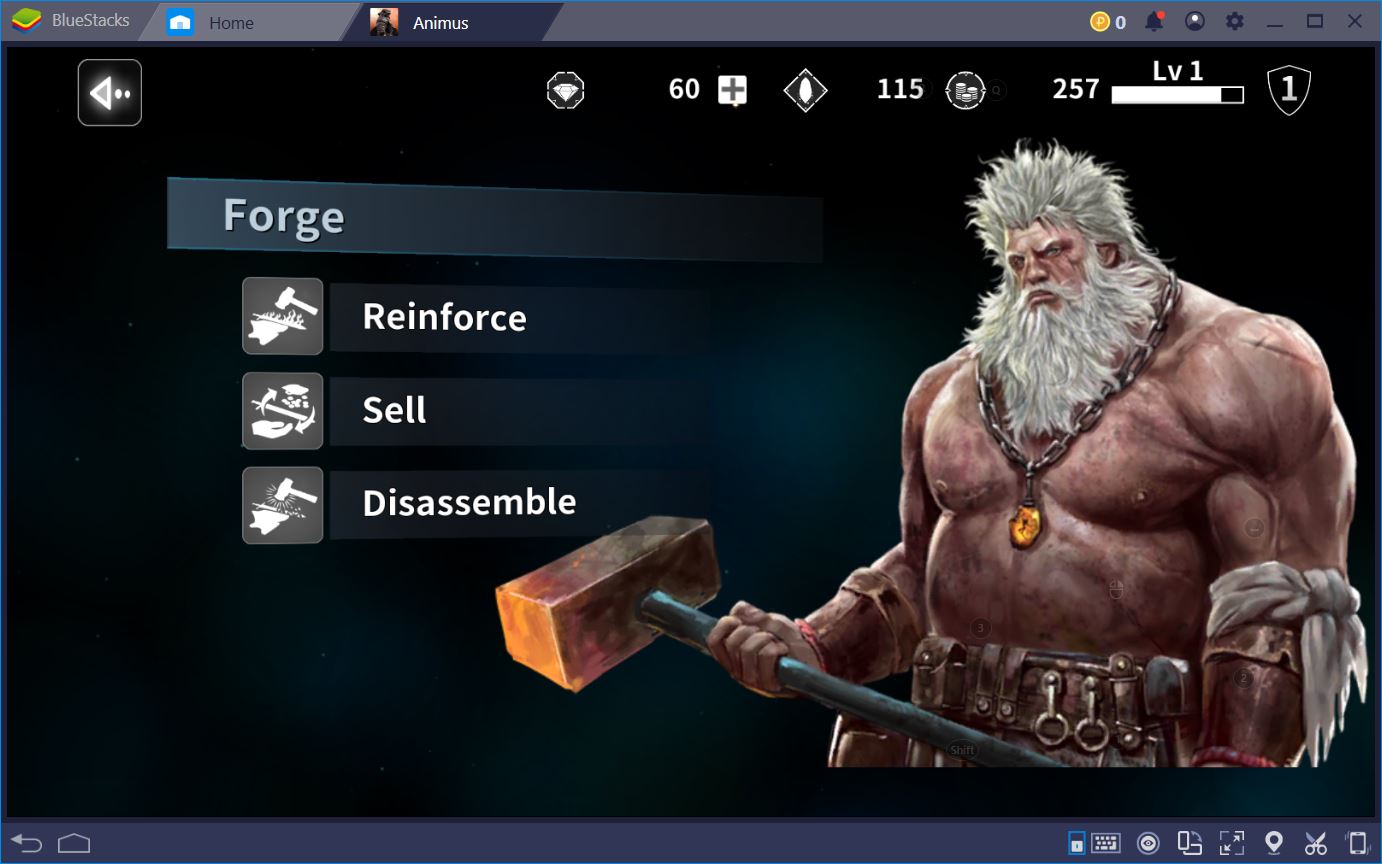 Instead of doing all of that 10 times every time we play, we have saved the entire sequence with the shortcut F. Now, when we press F, BlueStacks does everything for us. Awesome! Although not as useful in this game as it is in others where combat is automated, combos still save us a lot of dead time.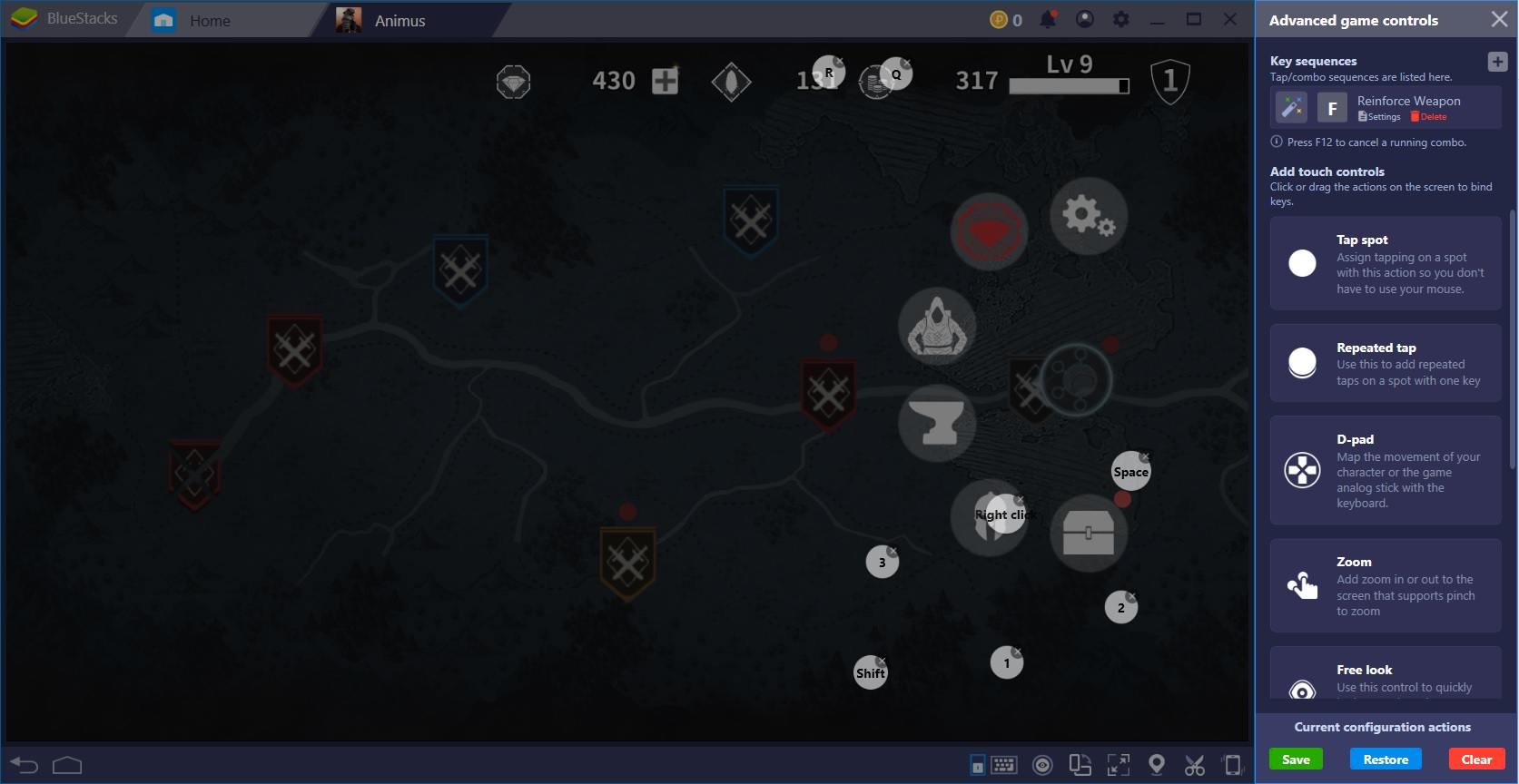 Level Up to Defeat Stronger Enemies
The game works by giving you opponents to defeat at every stage. Depending on your performance on each encounter, you'll get 1, 2, or 3 stars, as well as important loot, such as weapon shards, armour shards, or unique pieces of gear. On your game map, you can see all of the available encounters. They are marked in order of difficulty – from blue, the easiest, to red, medium, and orange, which is the developers' way of letting you know you're about to enter God mode.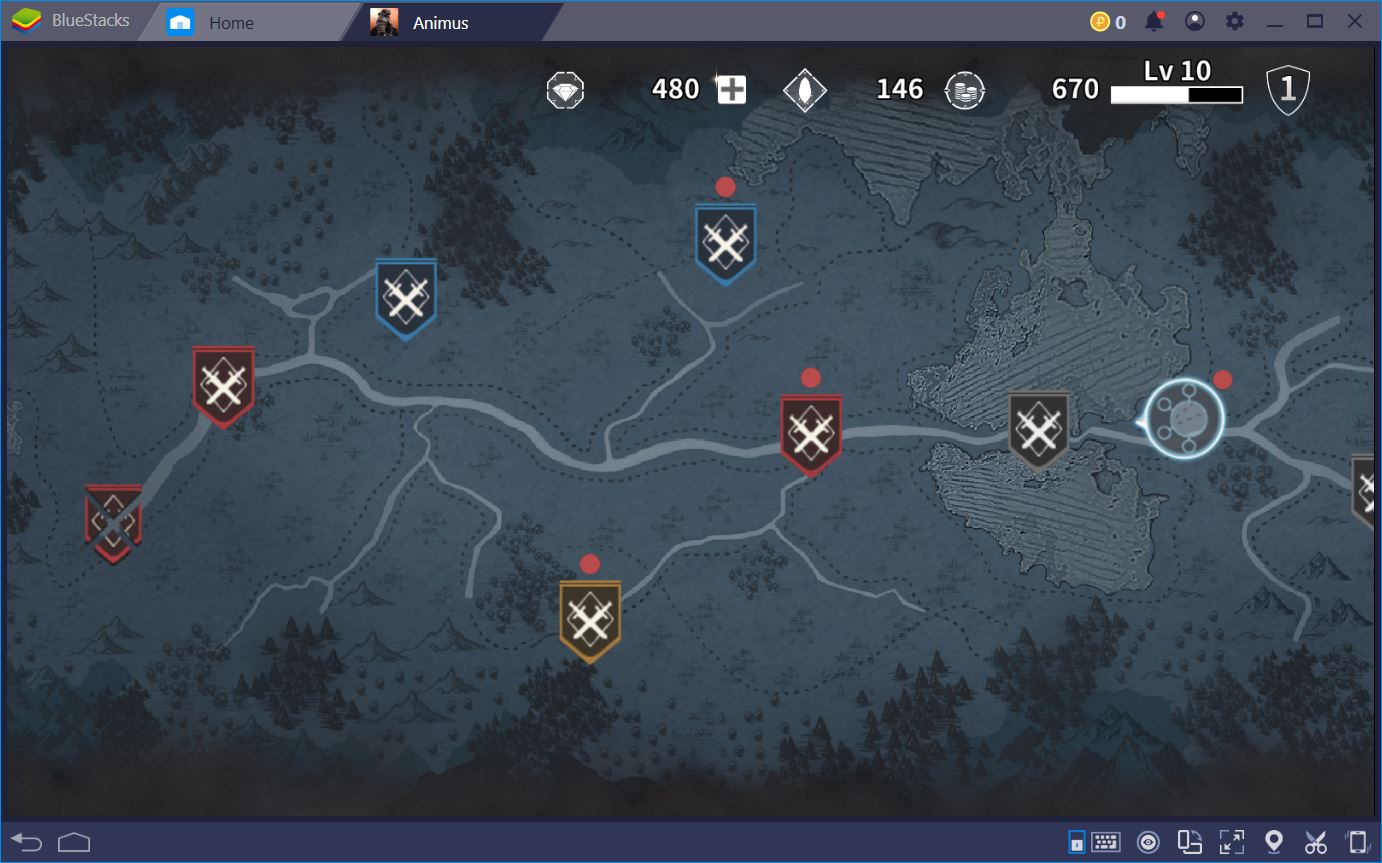 The advantage, of course, is that stronger enemies will yield better loot for you, whether in the form of a higher degree weapon or piece of armour, materials to upgrade lower degree items to better ones, but also in-game currency. In true Dark Souls fashion, some bosses are worth farming more than others until they drop all the powerful gear you're looking for.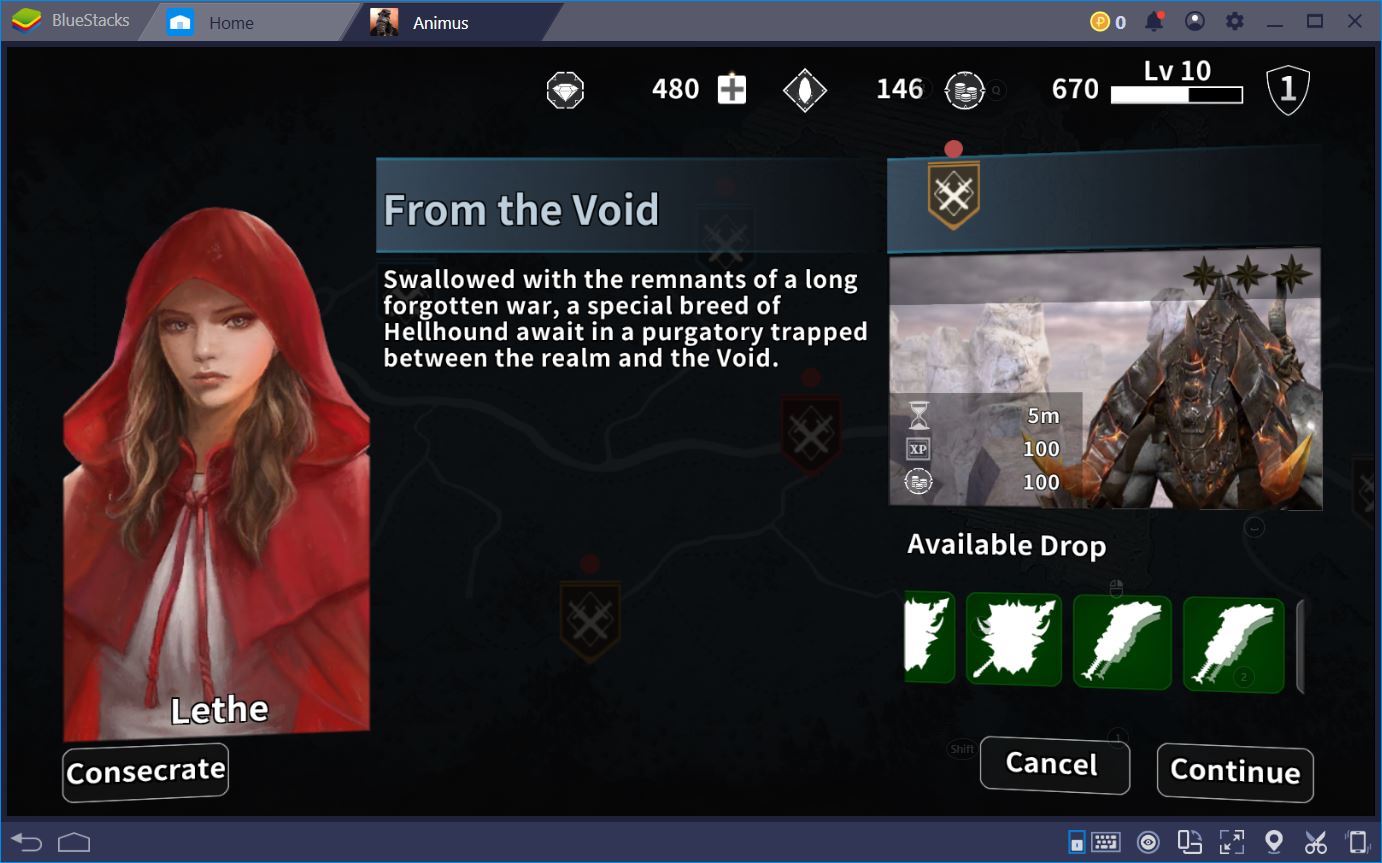 If you still find yourself overpowered by a specific boss, check the BlueStacks guide to character improvement and farming (hyperlink to: Animus: Guide to Farming and Stats). The latter will give you invaluable information in terms of what makes you stronger and how to best prepare for certain enemies.
Beat Animus with BlueStacks
Despite the hardcore, fast-paced combat of Animus, the tips in this guide, together with the Keymapping Tool from BlueStacks will enable you to easily progress through the game. When you find that you're hitting a boss for too little, it might be worth trying to improve your stats or equipment before having another go at it. You'd be surprised how much several armour improvements can count towards your survivability.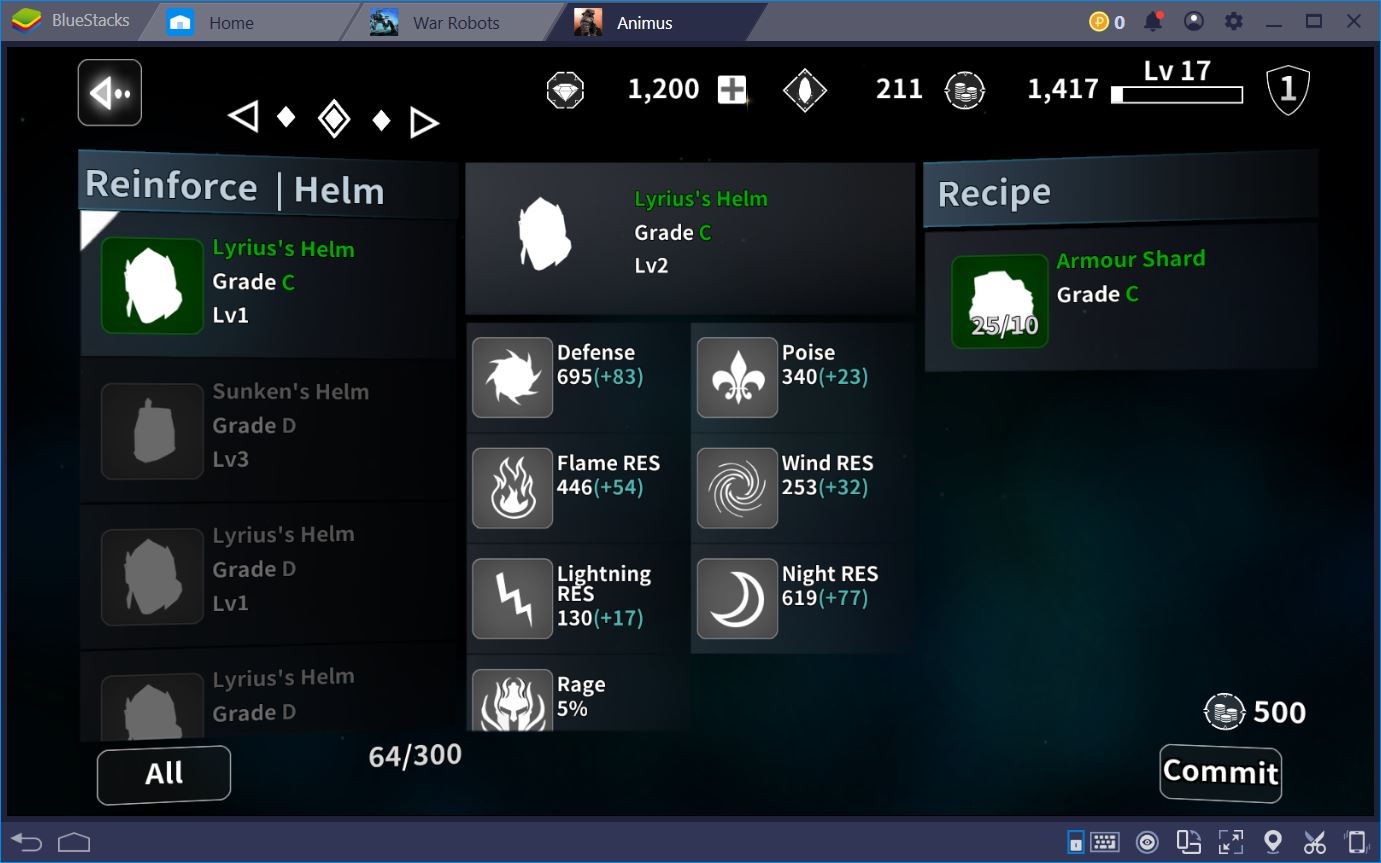 The more you play, the better you get at a specific encounter. Before you realise it, you'll be able to ace through all of the mobs leading up to the boss and defeat the latter with little to no effort. Remember, it's all about patience and skill. With enough training, no boss is undefeatable!