Game Guides
Argent Twilight Best Tips and Tricks – Make Fast and Efficient Progression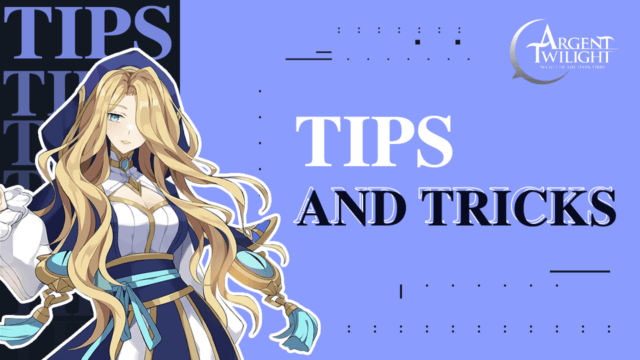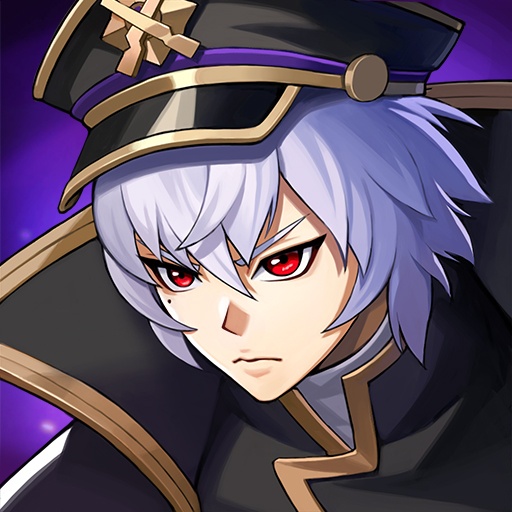 NEXON Company has announced a slew of games to be released in 2022-2023 with an exceptional focus on mobile games. Argent Twilight, the turn-based RPG stands at the heart of the game announced and was dubbed "Project SF2". Players can experience some of the best graphics that a mobile title has to offer with the game using Unreal Engine 4 to power its sensational animations and visuals. Argent Twilight offers a vast array of collectible heroes, with over 300 unique heroes of different elements being featured. Currently boasting over 2 million pre-registrations, Argent Twilight is in an open beta testing phase for Malaysia and Canada only. It is set to release as a free-to-play title on both the Google Play Store and iOS App Store.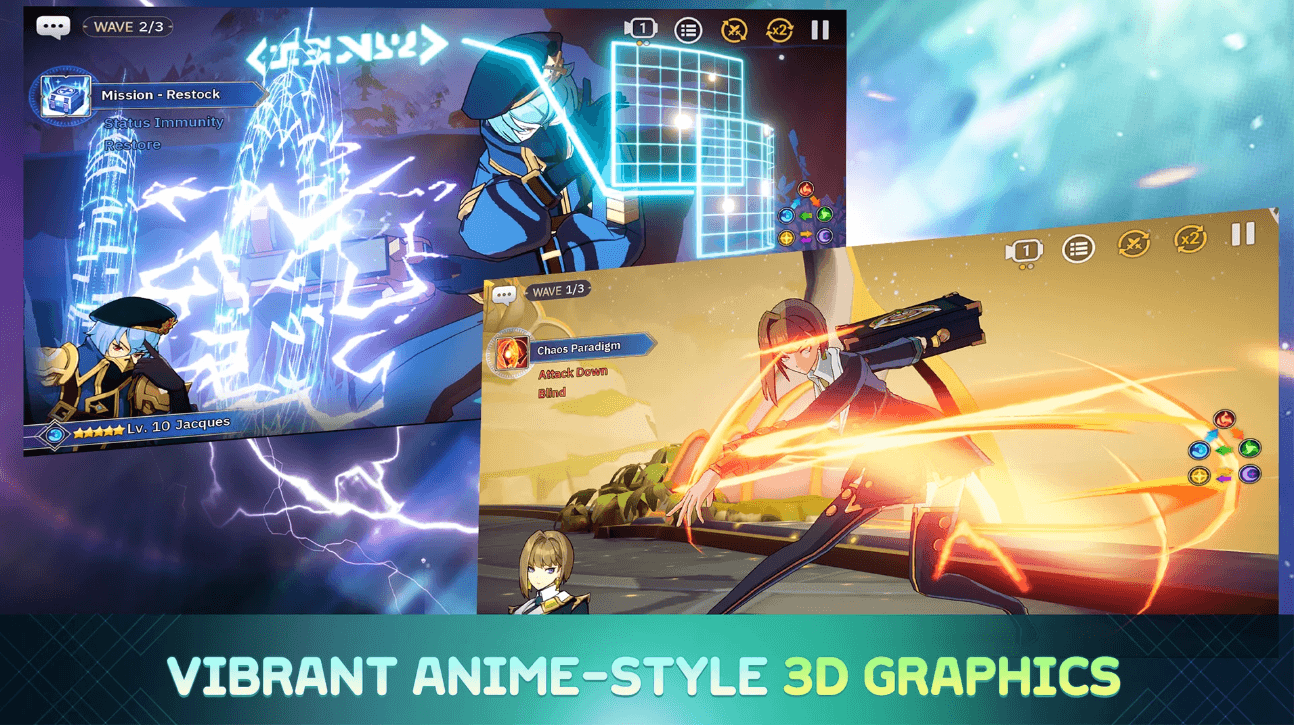 Argent Twilight is a hero-collector game that makes use of the gacha system to give players a chance of obtaining different rarities of heroes. Heroes do come in different rarities, akin to the usual gacha mechanics where the higher rarity heroes have the lowest chance of obtaining heroes while the lowest rarity heroes have the highest chance of being summoned. Argent Twilight also features a pity system which is very important to keep the free-to-player engaged who don't have a vast amount of summoning currency. The rates for summoning 5-Star heroes, the highest rarity, are very bad at 0.5%. These rates rival Summoners War: Sky Arena, an 8-year-old gacha game.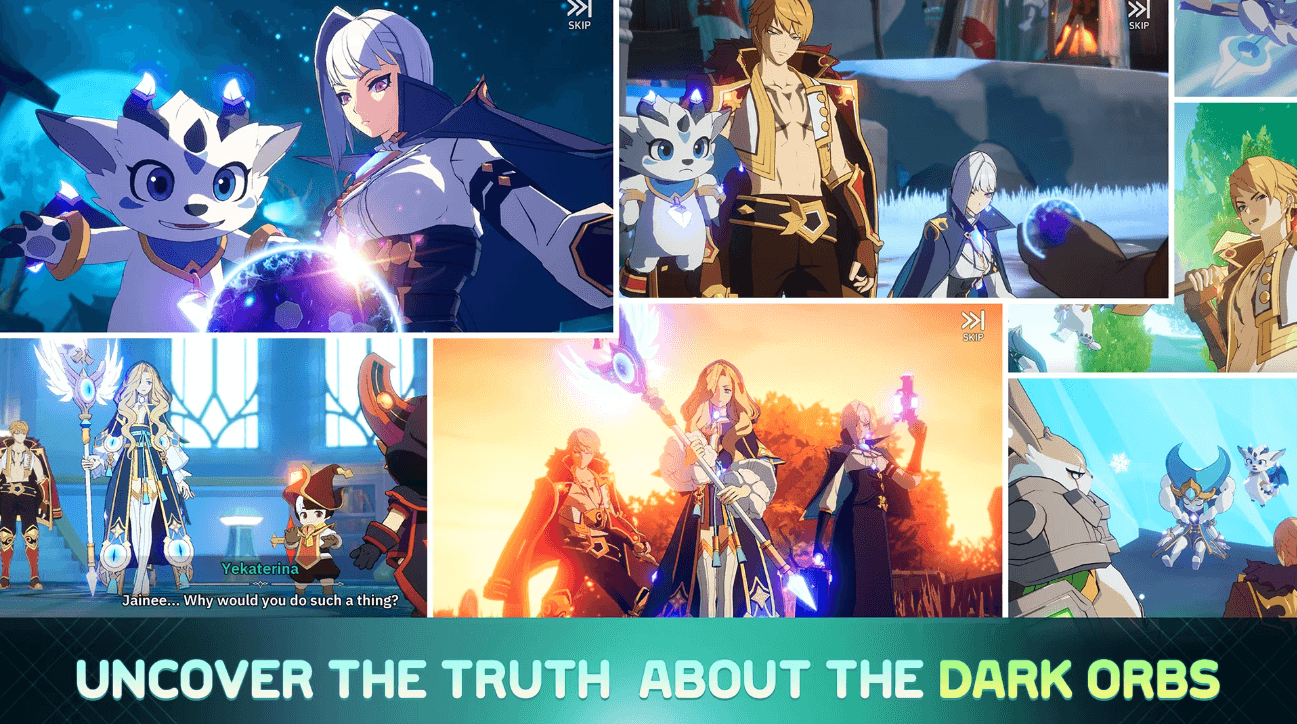 The combat system in Argent Twilight revolves around the correct strategy at the right time as the game branches out to be an SRPG at the same time as a turn-based game. Players make up a formation of 4 unique heroes and go into battles selecting one of the 4 heroes as a Leader. The entire map of the battlefield is divided into multiple squares with each square denominating 1 movement area of any hero or enemy present on the battlefield. Combined with different elements like the affinity system, gear sets, buffs/debuffs, and crowd control effects, Argent Twilight proves its strategic aspects clearly to differentiate among games of similar genre. Players can refer to a thorough beginner's guide for Argent Twilight to get more details regarding the combat mechanics present in-game. Its anime-stylized graphics that are visually pleasing to watch are nothing to be laughed about either.
In this article, we will be providing some of our personalized tips and tricks observed while playing the open beta test version of Argent Twilight.
Tip #1. Join A Guild
If you weren't familiar yet with the Guild system, then be our guest to start by joining any Guild of your choice. You can also create your own Guild using your accumulated Rubies. Joining a Guild does not only have benefits regarding resources but players can also get special buffs related to Guilds. Keep in mind that players will only unlock the Guild feature after they have completed Chapter 2 Stage 6. Post which, a Guild icon will be made available on the main menu of the game. Players can click on the icon to get more information such as the different Guilds that are open for recruiting and their requirements. Guilds are one of the best social aspects present in Argent Twilight. Players can communicate with other Guild members in the Guild Chat to strategize. The Guild Buffs available in the Guild Shop are permanent buffs that are active as long as you stay in the guild. These buffs are given to all Guild members and are relative to the content. For example, one Guild buff increases all hero's attacks by 3% in Normal Dungeons.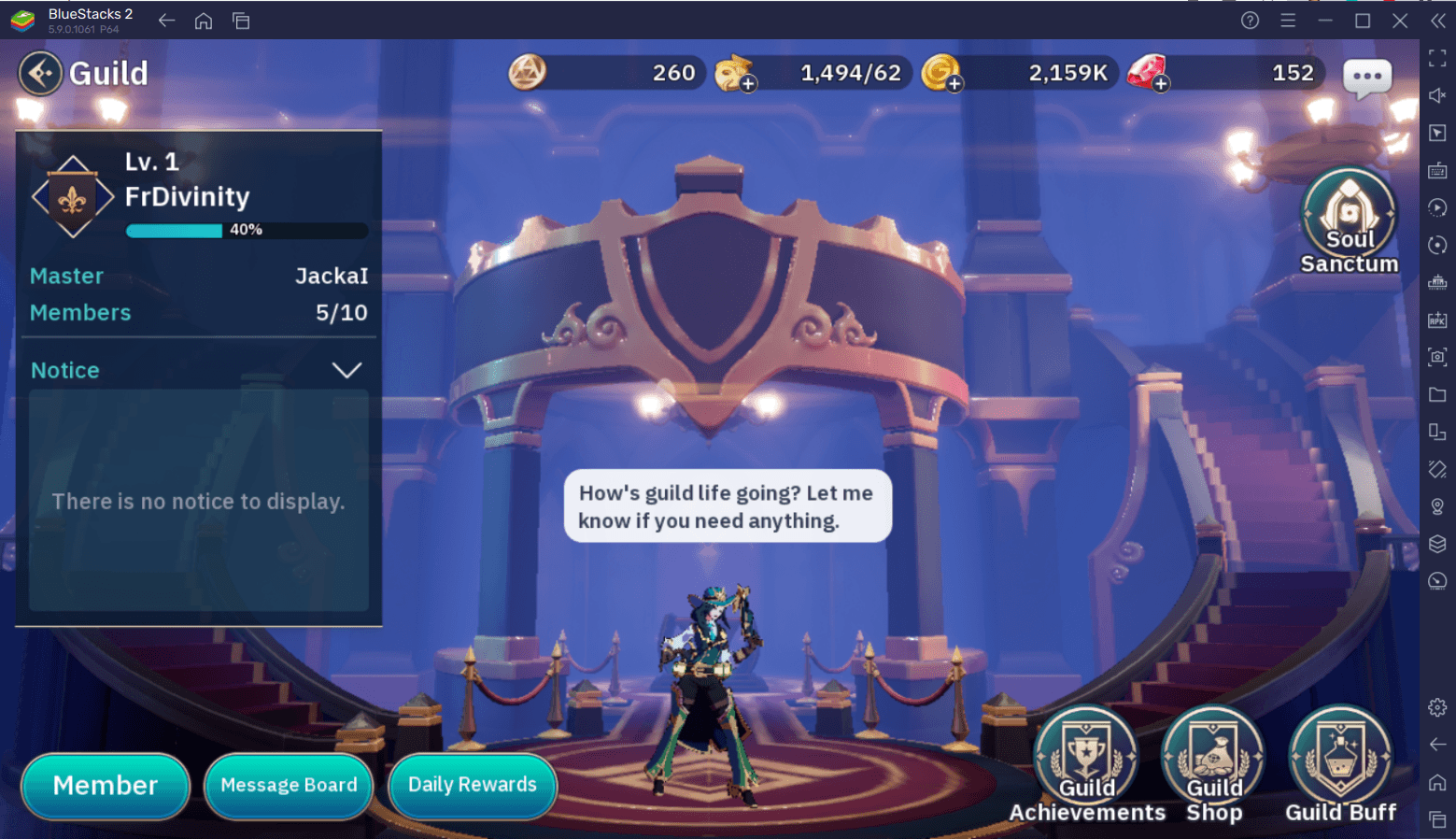 Another feature known as Soul Sanctum is also present in Guilds where players can farm fragments of different heroes. Albeit, they are usually heroes of low rarity like 2-3 Star. If any of the Guild members find any secret dungeon for any hero, it is shared among other Guild members in the Soul Sanctum. The Guild Shop showcases some juicy rewards that players can purchase using the guild currency called Guild Tokens. Some of the rewards include the likes of Cookies, 3-Star Ascension Wings, White Feathers, Prophecy Summoning Quartz, and more.
Tip #2. Farm the Right Gears
Argent Twilight is a gacha game that offers a ton of strategic options to the players including the customizability of their heroes and how they wish to use them. One of such features is the equipment that the players can put on their heroes. For basics, the pieces of equipment do not provide an increase in the base stats of the heroes but provide additional stats based on the rarity and level of the gear. You heard that right, just like your heroes come in different rarities, your gears also come in different rarities. Further, you can level them up to give you some more stats. Each piece of equipment comes from a larger set where the set has an effect that it provides to the heroes. For example, the Crusader Set provides 15% extra HP to heroes that have 2 pieces of Crusader Set equipment equipped. A total of 6 equipment slots exist in Argent Twilight. The slots are as follows: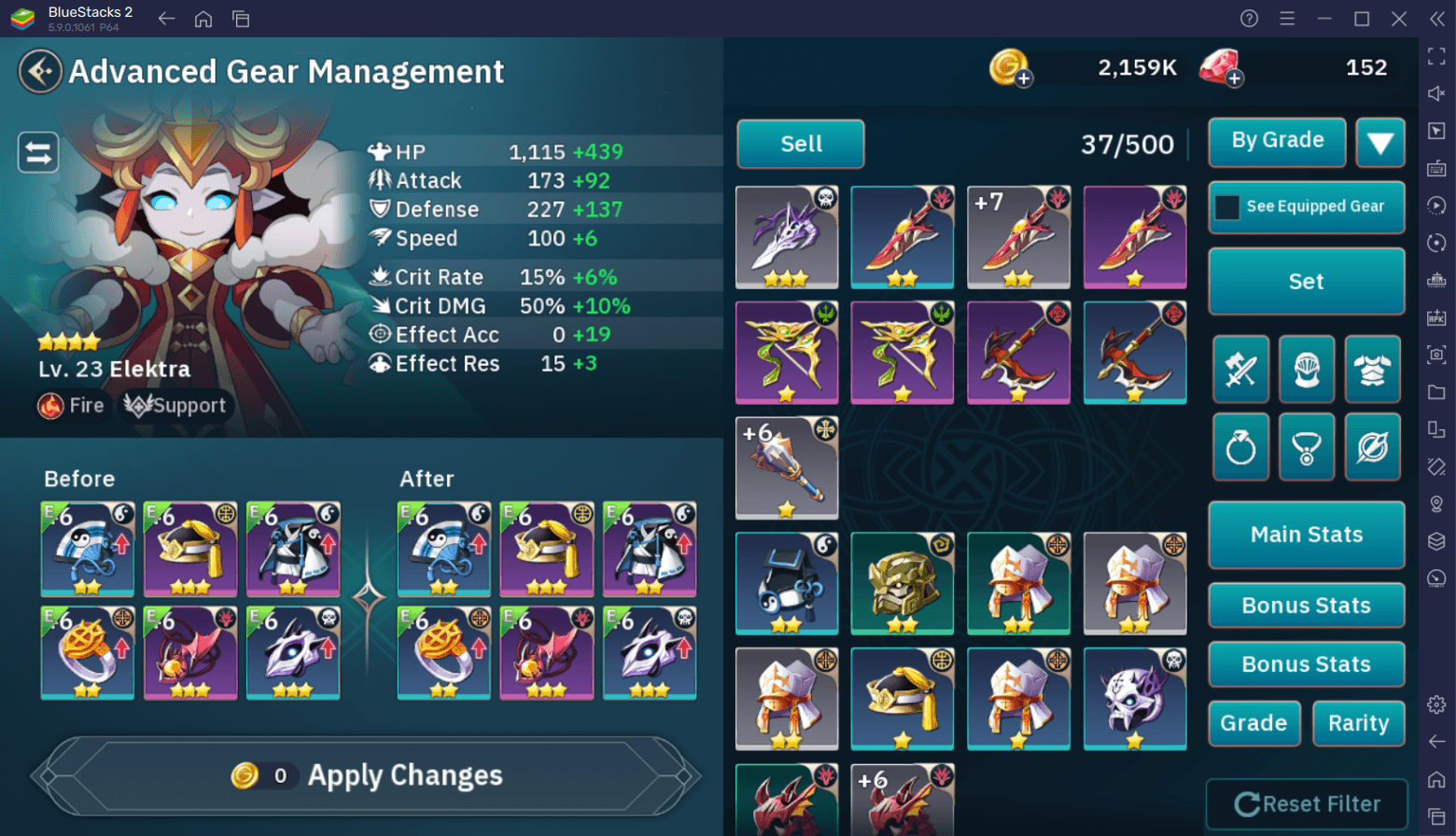 Making the use of the right stats and right sets is extremely important for new players to progress easily in Argent Twilight. The game offers little to no summoning currency at the beginning of the game and hence, you have to make use of the best out of waste. Gears are the best power spike we can recommend to any player to boost their progress in the early-mid game.
Tip #3. Get the Right Start
Getting the perfect start in Argent Twilight is more difficult than you might think. The traditional re-rolling process is quite non-existent at the current open-beta phase due to the lack of summoning currency but it's expected to become easier when the game is ready for global launch. The addition of the pre-registration rewards will give all players a fair chance of starting with the right heroes. Still, for those that insist, we have a special re-rolling guide for Argent Twilight where players can make the best out of waste and have a small chance of getting the right start even now. A right start is defined by the ideal set of heroes that have the best abilities to help you progress in different game modes of the game. Of course, the primary objective for any player should be to clear the main story present in the game to unlock different content.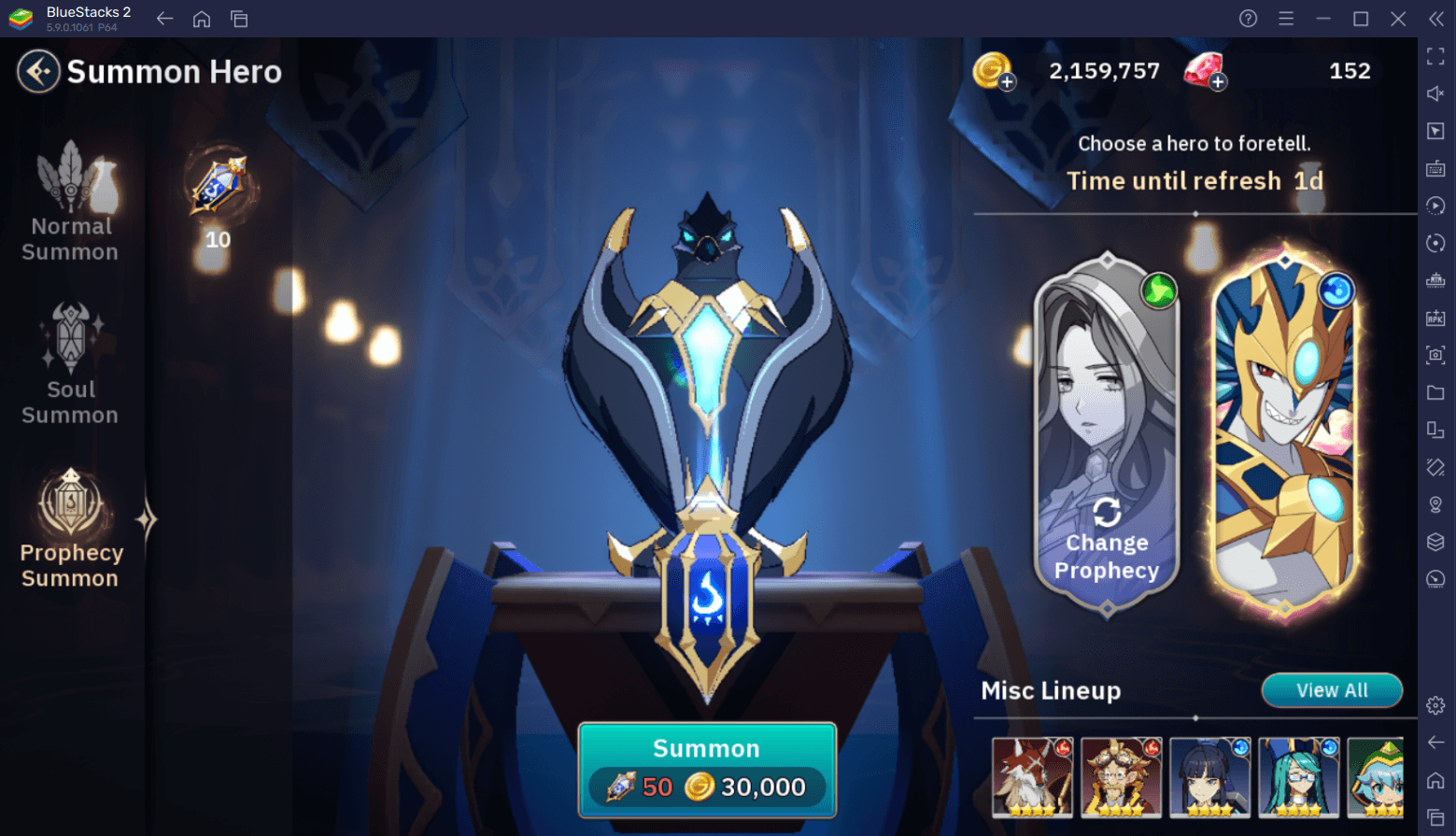 The rates of obtaining heroes are as follows:
5-Star Heroes –

0.5% chance of summoning them

4-Star Heroes –

7.9% chance of summoning them

3-Star Heroes –

91.6% chance of summoning them
With such low base rates and a lower amount of summoning currency, we recommend targeting any 4-Star hero at least if you wish to start your journey in Argent Twilight.
Tip #4. Focus on the Main Story
Argent Twilight is a role-playing game where the backstory is shrouded in mystery. The main protagonist of the game is called Djur and is known as an extremely wealthy treasure collector. His assistant and partner in crime, Alcy, is supposedly also a trained assassin that serves her master with full honesty. Players need to find the secret of the Dark Orbs that are present in the world to unravel the mystery of the dragon Goldie that hatched from an egg. Given the backstory, players now need to focus on clearing the main story by clicking on the "Quest" icon on the top right-hand side of the main menu. As they progress through the main story, they will meet many new friends and interact with different NPCs. However, the main reason for clearing the main story is to get your hands on some majorly required resources such as Rubies, Gold, and Feathers. The entire main story is divided into different maps, with each map representing a specific area of the world. The maps are further divided into multiple stages, akin to many classic and modern turn-based RPGs. Players can complete these stages with the mentioned requirements to get some extra resources as well.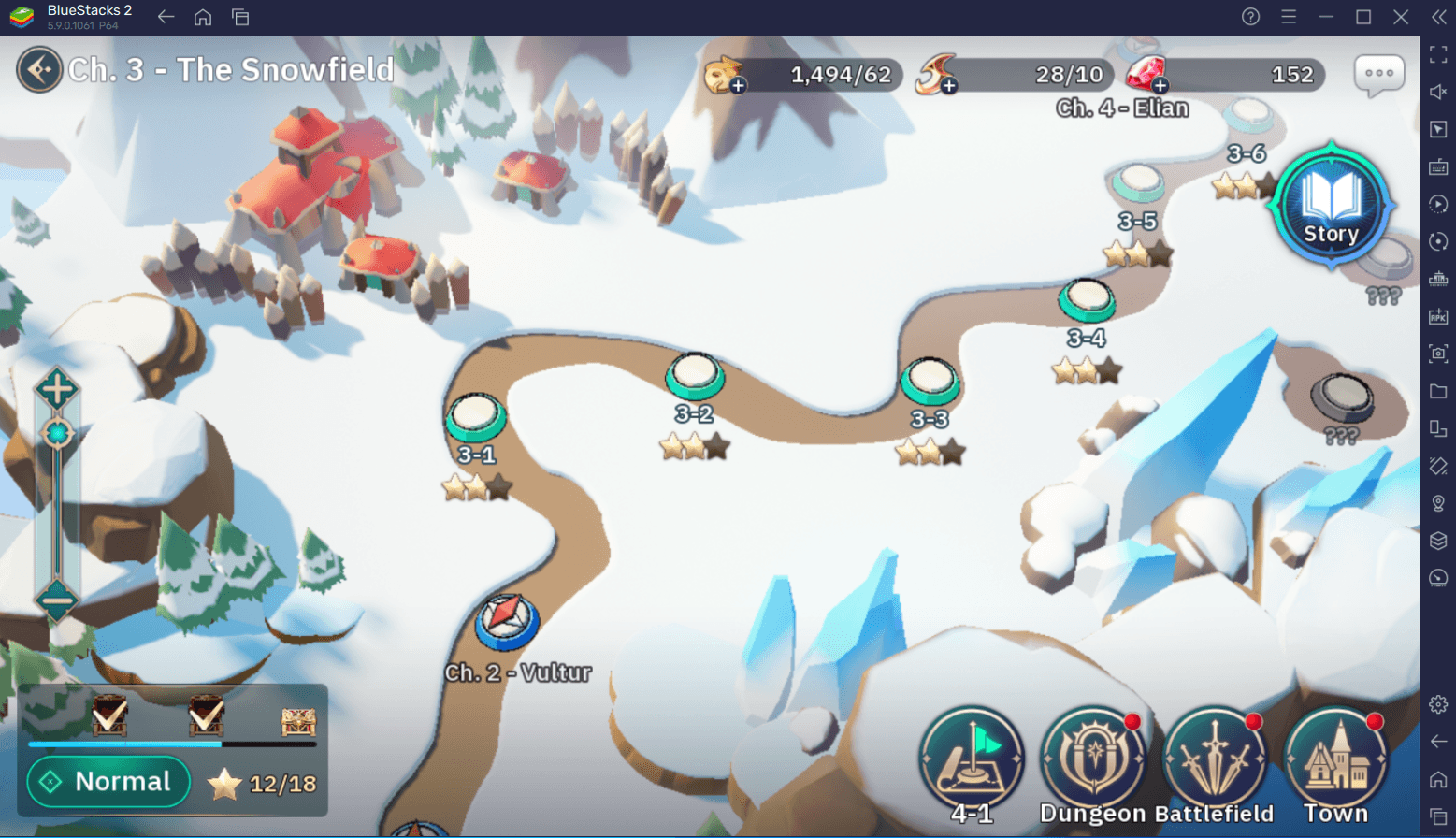 Of course, unlocking the different content and game mode is also the focus of any player so they can progress throughout. Some of the milestones at which the different game modes and systems unlock in Argent Twilight are as follows:
Chapter 1 Stage 6 –

The Summoning system unlocks.

Chapter 2 Stage 6 –

The Guild system unlocks.

Chapter 2 Stage 6 –

The Duat Contest dungeon unlocks.

Chapter 3 Stage 2 –

The Starlight Lake unlocks.

Chapter 4 Stage 2 –

The Resolute Battlefield unlocks.

Chapter 6 Stage 1 –

The Battle Loop feature unlocks.
Tip #5. Strategize Effectively in Combat
As previously mentioned, the diverse mechanics of Argent Twilight's combat system are a key to winning matches in different areas of the game. We need to understand that the mechanics are different for different game modes. For example, players can take only a formation of 4 heroes in the Resolute Battlefield while they can take a formation of 5 heroes in PvE dungeons like the Starlight Lake and Duat Contest. To cover the basics of strategy, you must understand the element system present in Argent Twilight.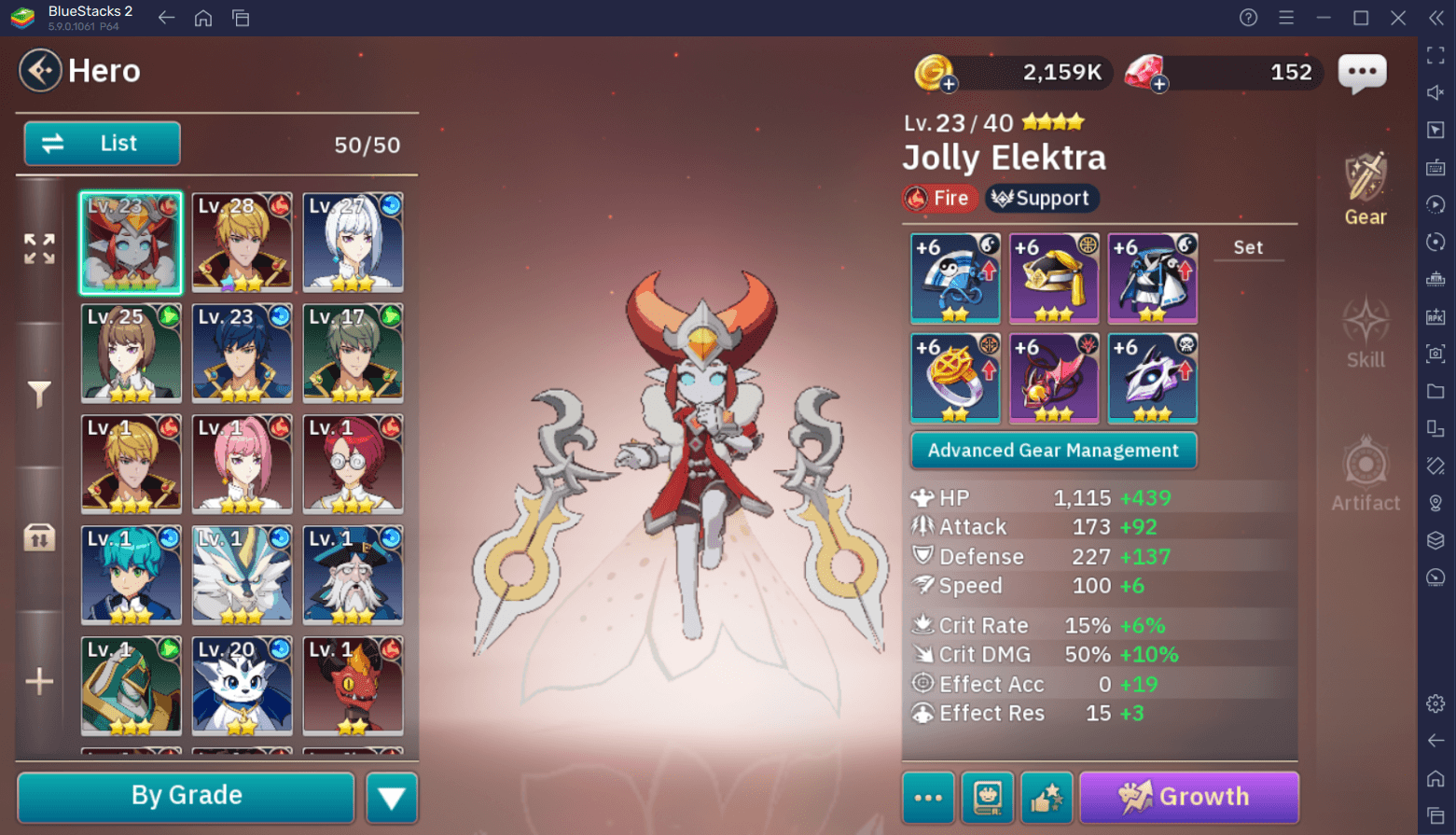 Each hero in the game is assigned an element that he/she is associated with:
Wind

– Stronger against water element but weaker against fire element.

Fire

– Stronger against wind element but weaker against water element.

Water

– Stronger against fire element but weaker against wind element.

Light

– Stronger and weaker against Dark element. Neutral against Fire, Water, and Wind elements.

Dark

– Stronger and weaker against Light element. Neutral against Fire, Water, and Wind elements.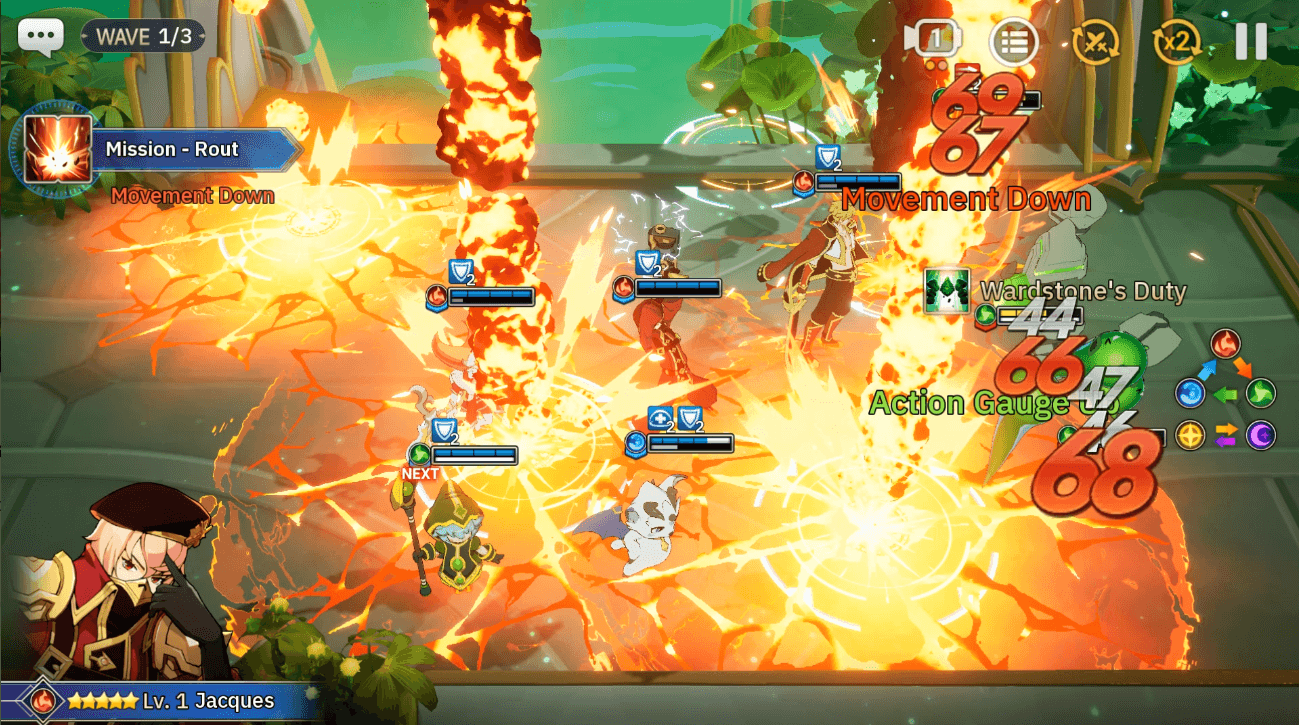 Argent Twilight is a massive battery eater with its reliance on Unreal Engine 4 and heavy graphics. Players need to continuously grind resources in the game by repeat battling that can damage the small battery of their mobile devices. Playing Argent Twilight on your PC with BlueStacks using a keyboard and mouse is recommended for a smooth and optimized gameplay experience.