Game Guides
How to Install and Play ARK LEGENDS on PC with BlueStacks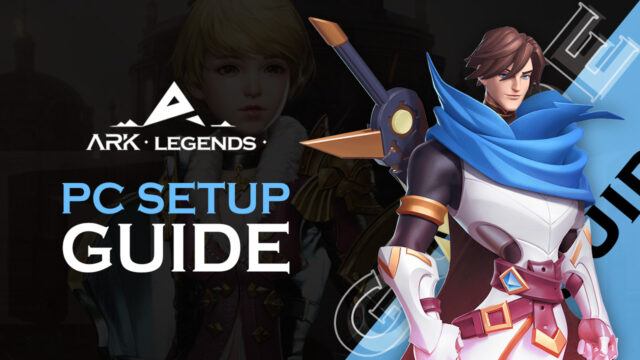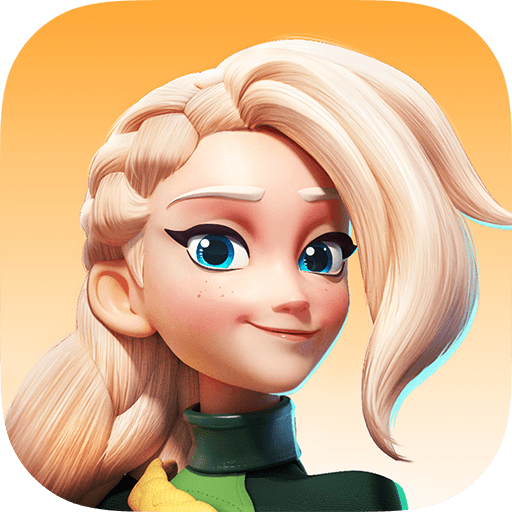 ARK LEGENDS is a brand new RPG game by Melting Games that takes place in the fantasy-themed fictional world of Arthuka continent. ARK LEGENDS is available to be downloaded as a free-to-play title on the Google Play Store for now in limited countries. Players can expect fantasy stylized gameplay with 3D models for all of the game's characters. Boasting the use of Unreal Engine 4 rendering engine and an original art style that reflects an anime-stylized theme, ARK LEGENDS seems to be contending against big names in the industry such as RAID: Shadow Legends, Epic Seven, and Summoners War: Sky Arena. After multiple closed beta tests, the game is finally scheduled to release globally sometime at the end of 2022.
The storyline of ARK LEGENDS takes us into the fictional land of Arthuka Continent where we as the protagonist have spent our whole life training to be a knight. The floating city of Syella is the centerpiece in this steampunk themed RPG that challenges the wits of the players in tactical battles taking place on the air battlefield. Different people fight with each other to prove their brilliance and to show who the supreme commander is. Syella is a stunning floating city where dreams come true. This steampunk paradise is only accessible by floating dirigible, and it's not a place for the faint-hearted. Danger lurks around every turn, waiting to snatch up and destroy any unready souls foolish enough to tread Syella's paths with their swords sheathed and their shields unready. Exploring the rest of the world and not interested in these show matches, we follow the journey of Alex and his crew as they explore the different regions of Arthuka continent. Play out the main story to further to get to know what happens next.
ARK LEGENDS has tons of content for the players to enjoy and strategize over by building new teams to go along with. Being a gacha game, ARK LEGENDS makes use of the summoning system where players can summon different rarities of heroes at different probabilities. Apart from a large number of game modes, ARK LEGENDS also boasts a large number of collectible heroes. All heroes have unique art styles, fully voice-acted lines, and multiple customization options that let them change their appearance. Although the rarities of the heroes matter in terms of abilities and base stats, the overall collectability aspect of ARK LEGENDS rivals any other similar gacha game currently available in the market. 6 different and unique factions under which all heroes are divided into. 3D full-fledged live models for all heroes during and out of combat as well. Fully animated ultimate special skills of all heroes. These are all just some highlights of the attention to detail that ARK LEGEND'S developers have poured into the game. Naturally, the exploration aspect of the game is also going to be a big deal as the game is open-world, although with limited functionality. Since the core genre of the game is not to be an open-world RPG or Action RPG, still the focus of developers is to give players an immense sense of exploration unlike the majority of RPG games where combat is not real-time.
ARK LEGENDS has a very user-friendly combat system where the gameplay mechanics are quite diverse. Although, we cannot list and describe all the different mechanics available in the game we will be mentioning the diverse faction system in ARK LEGENDS. Seen in multiple games of a similar genre, this system works as follows – The stronger factions deal more damage to the weaker factions while taking less damage. ARK LEGENDS features 6 different factions:
Glacial Empire

(Glacial Empire is stronger against Shield Alliance but weaker to Boil Blood)

Boil Blood

(Boil Blood is stronger against Glacial Empire but weaker to Sacred Forest)

Sacred Forest

(Sacred Forest is stronger against Boil Blood but weaker to Shield Alliance)

Shield Alliance

(Shield Alliance is stronger against Sacred Forest but weaker to Glacial Empire)

Luminaid Temple

(Luminaid Temple is stronger and weaker against Umbra Covenant. It is neutral against Glacial Empire/Boil Blood/Sacred Forest/Shield Alliance)

Umbra Covenant

(Umbra Covenant is stronger and weaker against Luminaid Temple. It is neutral against Glacial Empire/Boil Blood/Sacred Forest/Shield Alliance)
Alike many new launching games, ARK LEGENDS also has an extensive Guild system where all players in a particular guild can communicate with each other, donate or trade resources, raid dungeons together, and reap the rewards together. One of the most exciting features in many competitive games like ARK LEGENDS is the different PvE and PvP game modes. Players will be happy to know that strategy and tact will form the basis of defeating these dungeons due to the nature of the game. Having multiple formations of heroes will also be important to note as PvP game modes will require a different team to beat opponent heroes.
For more information, players can visit the official website for ARK LEGENDS. However, we are here to tell you how you can enjoy ARK LEGENDS even more on a bigger screen with your keyboard and mouse via BlueStacks!
How to Install and Play ARK LEGENDS on your PC with BlueStacks
On the

BlueStacks website

, search "ARK LEGENDS" and click on the relevant result.

Click on the "Play ARK LEGENDS on PC" link on the top left.

Download and install BlueStacks on your PC.

Click on the "ARK LEGENDS" icon at the bottom of the app player.

Complete the Google Sign-in to install the game.

Click the "ARK LEGENDS" icon on the home screen to start playing.