Game Guides
Artery Gear: Fusion – Pro Tips and Tricks for Fast Progression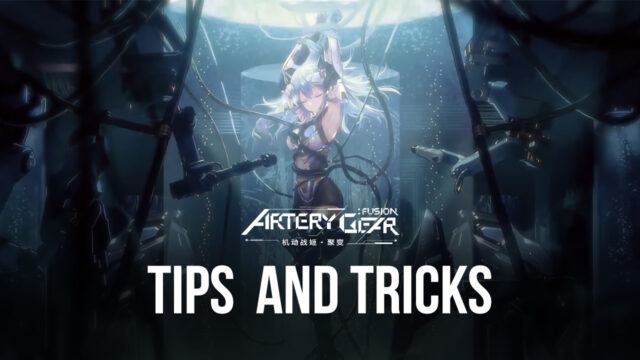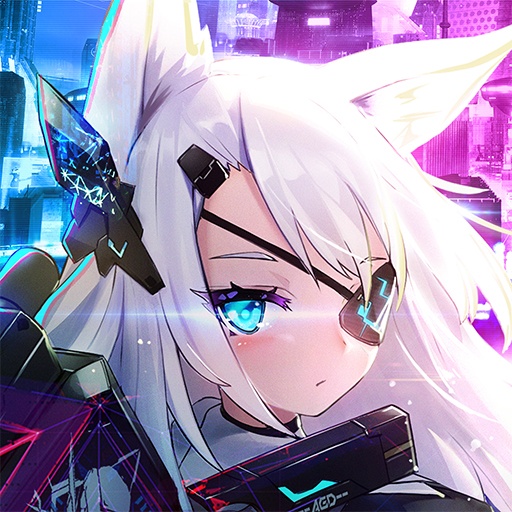 Artery Gear: Fusion, the newest turn-based RPG title features a plethora of vivid and beautiful animations for all of its characters, called "Mechas", denoting the mechanized girls that are featured in the game. The BILIBILI developed and published title is launching for the global region on 14th June 2022 and is going to be available as a free-to-play title on Google Play Store and iOS App Store. The game takes place in a post-apocalyptic fictional setting of Earth where humanity is threatened by a foreign species called "Puppets".
Artery Gear: Fusion is an RPG (Role-Playing) game where players take on the role of CEO of an administered training facility to train and employ different female employees to combat and fight the Puppets. The characters are all female and come under the battle unit titled "Artery Gear (AG)". Players can experience beautiful Live 2D battle effects and animations for all of the mecha's abilities, with a special animated short for their ultimate abilities. Artery Gear: Fusion takes pride in its extreme level of Quality-of-Life features offered to all players while playing the game and even after they close the game. Often, the turn-based RPG is looked down upon due to the grindy nature of the games and a lot of time commitment required to get stronger. Artery Gear: Fusion is set to change to the notion for the same with its different features like Auto-Repeat, AFK grinding, Skill tuning, etc.
Artery Gear: Fusion is a hero collector game that features more than 100 unique collectible characters. Players can obtain them from the in-game gacha system where different rarities of mechas are featured at different probabilities. Players can acquire these mechas from the gacha system using the different summoning currencies with the most prominent one being the premium currency of Gems. A typical banner system exists like other gacha games where the main unit is featured for the banner and has a higher rate to be summoned. Artery Gear: Fusion also incorporates a pity system to keep the game a bit more free-to-play friendly since the base rate for the highest rarity (SSR) characters is 2.5%.
Tips and Tricks
In this article, we will be listing some of our personally observed tips and tricks for a faster progression rate in Artery Gear: Fusion. Keep in mind that these tips and tricks are pertaining to the closed beta test for the global region which was held back in May 2022 and some things can change with the eventual global release of the game on 14th June 2022. Players can take inspiration from these tips to get a better understanding of the game systems and follow them to optimize their progress.
Tip #1: Rerolling for the Best Possible Start
Artery Gear: Fusion is a gacha game where players have to summon for their favorite units. This means that players cannot pre-decide which mechas they can take in their team for the best progression due to the RNG nature of the game. However, a good re-roll at the start of the player's journey can make the rest of the progression very easy and streamlined. Re-rolling means getting the best characters in-game at the start of the game by making use of the pre-registration rewards to summon on the beginner banner and get the best mechas from that banner or from a reputed tier list. Players will also get a ton of premium currency at the start of the game as they clear the main story stages and event stages. A good start can reduce the stress on the player to keep summoning good mechas instead of saving the premium currency for future meta mechas. As for the mechas we recommend rerolling for, here are the best options:
Ginga
Grace
Roco
Alice
Shura

(try to go for her on her own special launch banner)

Milvus

(try to go for her on her own special launch banner)
Tip #2: Don't forget the Reputation Missions
Reputation missions are just as important as your dailies and weeklies in Artery Gear: Fusion. These missions can be accessed at the start of the game and on the right-hand side of the main menu where it is written "Missions". These are also called Rookie missions and are not to be confused with Queen missions. Completing Reputation missions gives the player access to different types of buffs and quality of life features. Players need to complete 4 different groups of reputation missions, following which they will be rewarded as a whole as well as for each individual mission. Some of the juicy rewards players can get this way are – Attack Set Gear, Premium currency, Gold, gacha tickets, and much more. Here is the set of bonuses provided to the player after completing each tab of missions:
Increases maximum energy by x (2 per level, 18 max)

Increases XP gained in combat by x (1% per level, 9% max)

Increases gold gained in combat by x (1% per level, 9% max)

Increases chance for bonus EXP while upgrading gear by x% (0.5% per level, 4.5% max)
Tip #3: Focus on the Main Story
Players need to focus on clearing the main story stages and unlocking the different games modes that are locked behind your progression in the main story content. We do not commend speed-running through the story but if you're looking to unlock content and get access to more resources, this is currently the best method. Players need to make use of the early game tons of stamina provided to do this. A ton of content like Alienated Waypoint, Dispatch, Lava Crack, Dark Zone, and Target Elimination is unlocked after reaching a certain point in the main story mode. Making use of the AFK auto-repeat system which is in place in Artery Gear: Fusion is the best way to gain levels for your commander level. Yes, commander level is also important to get stronger and even unlock more content. The Guild system unlocks when the player reaches Level 35 while the Raid Boss content unlocks when the player reaches Level 45.
Tip #4: Fodder Farming
Fodder farming refers to the method of preparing food to use to make your mechas stronger. Fodders are usually those units that are a lower rarity and the player has no use for them. Instead of wasting them, we can make use of them by taking them along with a strong mecha that can solo the stages to divide the EXP equally between the fodders. When fodders are leveled up and ranked up enough, players can feed them to the mechas that are actually of importance and use to the player. This saves a lot of time and players can continuously let the game farm to make use of their collected Stamina. For the best possible Experience gains, we highly recommend players farm the event stages to kill 2 birds with 1 stone. Players can get event currency as well as level up fodder while farming these stages. The event stages also can drop 3-Star fodders with a low percentage, which is an added bonus to farm them. Try to farm on the highest difficulty stages to get the maximum amount of experience.
Tip #5: Daily Resource Bonus
Players need to understand that farming the Daily Resource stage is an important task but not that important if not making use of the daily bonus. Each day, players will be having a bonus for the day where they will be rewarded greatly when clearing the 2 daily resource stages – Catball and Gold daily challenge. Apart from the bonus time, it's not recommended to further farm these stages as the stamina required to do them is not worth the rewards.
Artery Gear: Fusion is best played on a bigger screen of your PC with a keyboard and mouse using BlueStacks which supports a plethora of features for Artery Gear: Fusion to make the game more optimized.