Game Guides
Tips & Tricks When Playing Ashland: Rebellion of Gods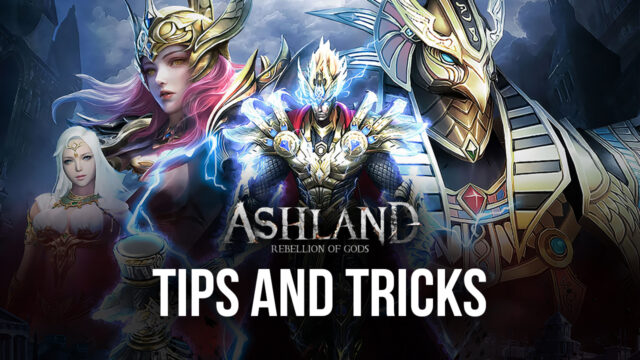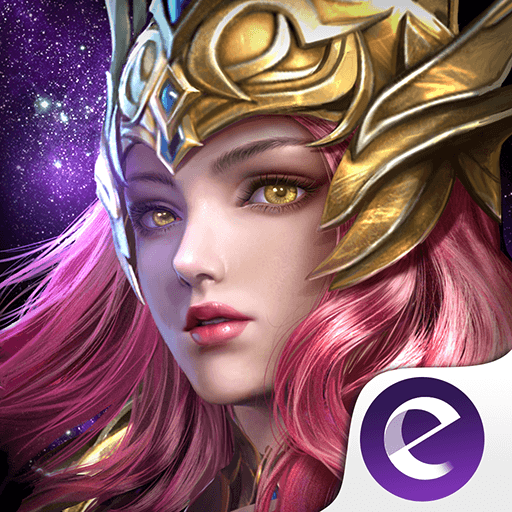 Having trouble playing Ashland: Rebellion of Gods when progressing through the main content? The game offers many ways for the player to progress through the stages without consuming too many resources since it's designed for beginners to take advantage of the beginner features that let players get hooked early on. However, that doesn't mean that there isn't a level of difficulty left in the game that gives players a hard time playing through the game to keep up with advanced players.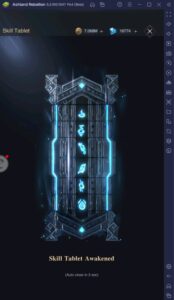 Many beginners don't even come close to advanced players in the leaderboard when they play the game casually because they don't know some of the essential tips that they'll need to follow. That's why we've compiled a list of things that players need to do if they want to stay relevant in the game. Here are some of the best tips and tricks that we've compiled that aim at giving new players a better time playing through some of the most challenging content in the game with ease.
Complete Daily Content
The daily content is the most essential part of playing the game because it offers rewards players shouldn't miss out on. Unlike side quests and main quests, daily tasks reset every day and are distinct in that they remain the same day in and day out. The daily content is simply a way to encourage players to do the main game modes and mechanics by introducing rewards. Players can choose to complete all of them every day to maximize the number of rewards they get.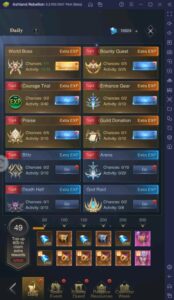 If you choose not to complete all of the daily tasks, it's recommended to complete all of the tasks at the upper part of the list with the gold border because those are the ones with the highest amount of rewards. Each daily task rewards the player with activity points depending on the number of successful attempts. By farming activity points, players get a certain amount of rewards, with the highest being 300 points, which they can get by completing most of the missions on the list.
Collect AFK Rewards
AFK rewards are probably the best way to get both experience and items. The AFK system is introduced to give players a way to get necessary resources that they can't get offline. This means that even though the player spends a considerable amount of time not playing the game, they'll still be compensated with rewards that will help them keep up in the game. However, players who play more actively will gain way more resources than AFK users.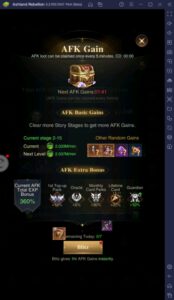 The AFK system isn't a shortcut for players to get to the top with minimal effort. The rewards acquired here are much less compared to farming them actively when you're online. Our Combat Power Guide [How To Increase Combat Power in Ashland: Rebellion of Gods] has discussed how players can get stats and combat power through gear. Take note that the quality and level of the equipment acquired by the player scales according to the content they've finished so far, so it's highly recommended that you play through the story regularly.
Check Your Inventory Regularly
Checking your inventory regularly is an excellent way to ensure that you don't miss out on significant resources that would otherwise only get stuck in your bag. Ashland: Rebellion of Gods awards players with a ton of stuff whenever they complete in-game content such as dungeons, bosses, or even missions. The problem is that with the number of things the game introduces to the player after completing those content, some rewards get ignored and often are left in the bag to collect dust.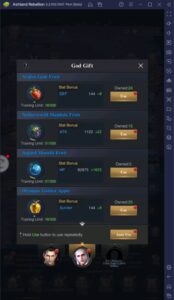 An example of items that players get as a reward that players should look out for is the god gifts. These god gifts can be consumed to gain permanent stats to help the player get more combat power. These aren't just the items you can get from your inventory, as the game offers a lot more that are often lost in all of the dialogue and tutorial. Another thing that players need to keep in mind is to consume excess inventory. Before doing this, make sure to equip all valuable items on your other heroes, then consume all items of all rarities.
Visit the Shop
It's a good practice to continuously visit the shop whether you're a premium player or simply want to stay F2P. In fact, F2Ps are even more encouraged to visit the shop more frequently so that they can save up on their limited crystals by taking advantage of huge discounts. The shop is where players can get resources such as skill tomes and companion upgrades using the game's premium currency. Luckily, players are given a generous amount of premium currency, so they don't have to worry too much about it.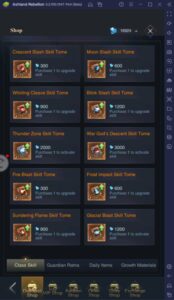 Ashland: Rebellion of Gods' shop offers a ton of items that are all useful, but even though the game is generous with its free currency, it's still not enough to buy everything you need if you were to do so at full price. This is why it's highly recommended that players constantly check the shop for daily discounts that might open up for a specific item that they need. Don't be impatient by buying all of the resources that you need at full price because it'll severely affect you in the long term.
Join a Guild
Joining a guild is the final step to ensuring that you're on the right track to becoming the best player you can be when playing Ashland: Rebellion of Gods. The guild system offers a lot of perks such as member gifting, guild PvE content, guild currency, and a social system where players can discuss the game or teach newbies about some intricacies that players have played the game longer know about.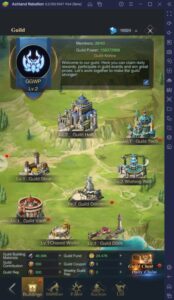 When choosing a guild, it's essential to make sure that you're selecting the most active guild you can find with many members. This is to ensure that you're playing in a guild that has a solid goal of trying to compete for the top instead of being in one that's dragging you down with its offline members. You can look at the leaderboards to check which guilds are active by taking a look at the names on the top 5 or top 10.